Supercharged Tesla Dining Destinations: Plug-in, Charge-up, Dine-out
Recharge your batteries, human and mechanical, in the lap of luxury with Tesla Destination Charging and Luxury Restaurant Guide locations. The growing charge network at leading hotels and restaurants is continuing in abundance, making the dining there even more rewarding and memorable.
Gourmet travellers will appreciate dining and driving have been intertwined since 1905 when intrepid drivers sought out the Automobile Association and Michelin guides with their wealth of information containing tyre stockists and repair shops – as well, rating the hotels to stay in and places to dine.
These days it's near inflection point for petrolheads as carmakers rush to develop electric vehicles. Ringing in the changes, the Luxury Restaurant Guide website accelerates forward to list all Tesla Destination Charger locations at leading hotels and restaurants.
With electric cars set to dominate the UK over the next 20 years – the point at which the UK and France are proposing to phase out new petrol and diesel vehicles – it is extremely important that drivers are able to easily and conveniently charge their cars. Most EV (Electric Vehicle) owners have a charge point installed at home and simply top up when out and about, but not all.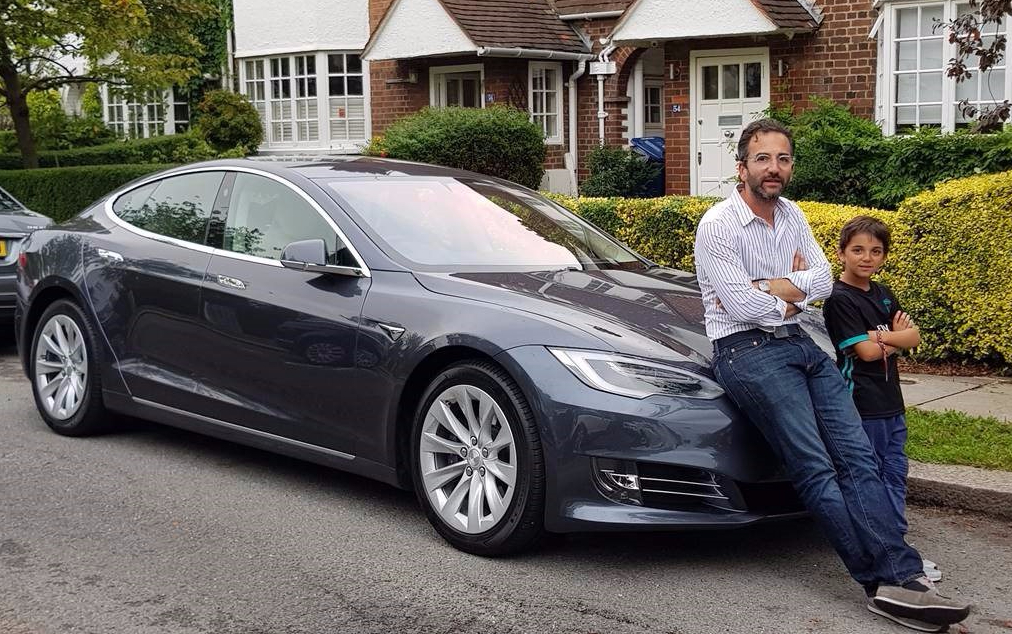 Luxury Restaurant Club member Marc Lester says,
"I've been a Model S owner for six months now, we live in central London and even though we don't have a charger at home, all it takes is one weekly trip to a charge point to get what I need while I catch up on some work. Also, driving an EV hasn't restricted our travel at all, if anything it's made it more enjoyable. "
For someone who enjoys a nice restaurant as often as I do, I find myself doing a reconnaissance the days before a long trip on where to stop for a bite and charge the car. And the money spent on fuel before now more happily fuels my restaurant bills instead."
Just pull-up, plug-in and relax with a spot of lunch, dinner or a luxury break away. There is also no need to leaf through directories when all is found with on-board navigation, or when stationary, simply try a spot of web-browsing.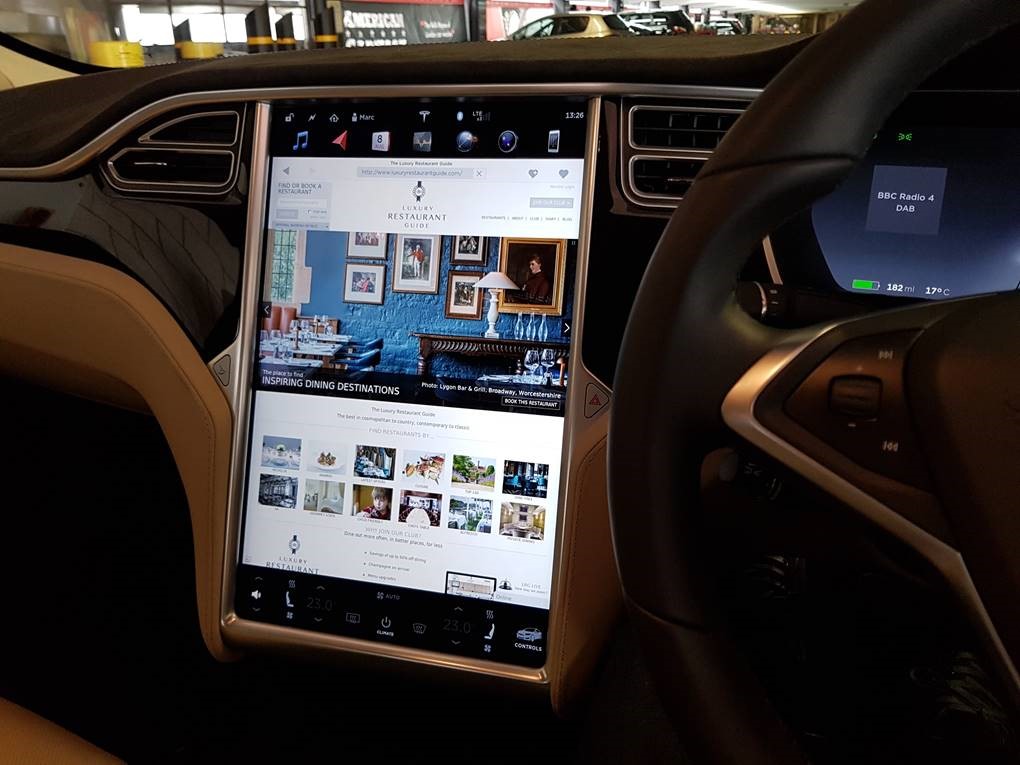 Destination hotels, if not with car charging facilities now, will most likely have them in the very near future as their customers increasingly go electric.
See the Luxury Restaurant Guide recommended top dining locations with Tesla Destinations Chargers below, or view all Tesla Destination Charging locations on map view here:
Lainston House – Nr. Winchester, Hampshire
The Vineyard – Stockcross, Nr. Newbury, Berkshire
Cotswold House Hotel – Chipping Campden, Gloucestershire
Rudding Park – Harrogate, Yorkshire
Feversham Arms – Helmsley, North Yorkshire
Stoke Park – Stoke Poges, Buckinghamshire
Gravetye Manor – Nr East Grinstead, Sussex
Lucknam Park – Chippenham, Wiltshire 
Hambleton Hall – Rutland, Leicestershire
Ashdown Park – East Grinstead, Sussex
Alexander House – East Grinstead, Sussex
Luton Hoo – Luton, Bedfordshire
Linthwaite House – Windermere, Cumbria currently closed for refurbishment
The Samling – Windermere, Cumbria
Four Seasons Hampshire – Dogmersfield, Hampshire
Stapleford Park – Nr. Melton Mowbray, Leicestershire
Storrs Hall – Windermere, Cumbria
Careys Manor – Brockenhurst, New Forest, Hampshire
Isle of Eriska – Argyll, Scotland
L'Ortolan – Reading, Berkshire
Gleneagles – Auchterarder, Perthshire, Scotland
Montagu Arms – Beaulieu, New Forest, Hampshire
Cringletie House Hotel – Pebbles, Scotland
Ellenborough Park – Cheltenham, Gloucestershire
Mandarin Oriental Hyde Park, London
Chelsea Harbour Hotel – London SW10 – Charge point is in the Chelsea Design Centre
Hotels interested in becoming a charging destination can click here for more details.