Best New Restaurants of 2018 – The go-to-destinations of the year
Design
,
Lifestyle Articles
,
Lists
,
Luxury Restaurant Guide Loves
,
Miscellaneous
,
New
,
New Openings
,
News
,
Special Report
,
The Best of
,
Zeitgeist
13th Dec 2018
Keeping pace with restaurant openings is no mean feat with the flux of new concepts and aspiring chefs bursting on to the scene, as well as stalwart names expanding portfolios. A handful of restaurants have upped the style stakes in 2018, acting as a benchmark for designers, restaurateurs and foodies going forward. Here we find the best new restaurants in the UK, each change makers – bold and authentic, with creative, top-notch cuisine that are the new-go-to destinations this year: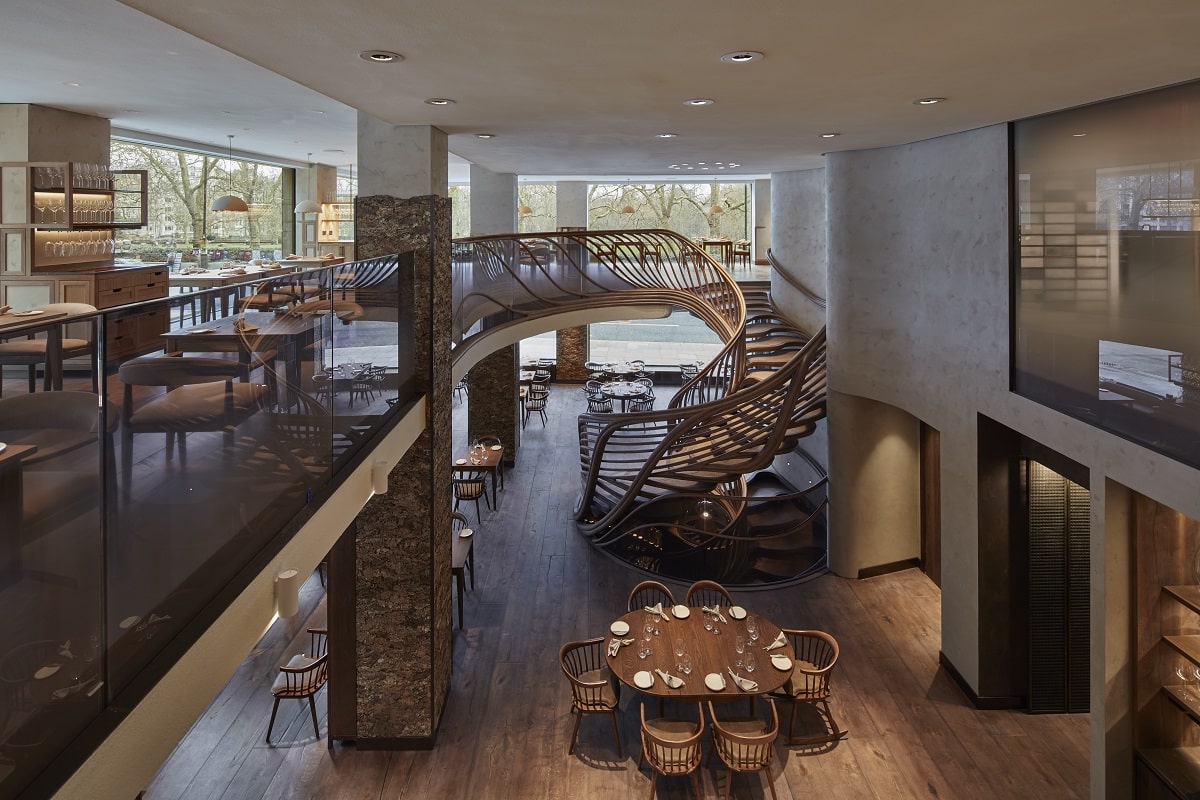 Hide was one of the most ambitious new openings of the year. It opened April 2018 as a restaurant and bar collaboration by Hedonism Wines and Ollie Dabbous. The design and huge windows set over three floors looking out over Green Park can not fail to impress.

***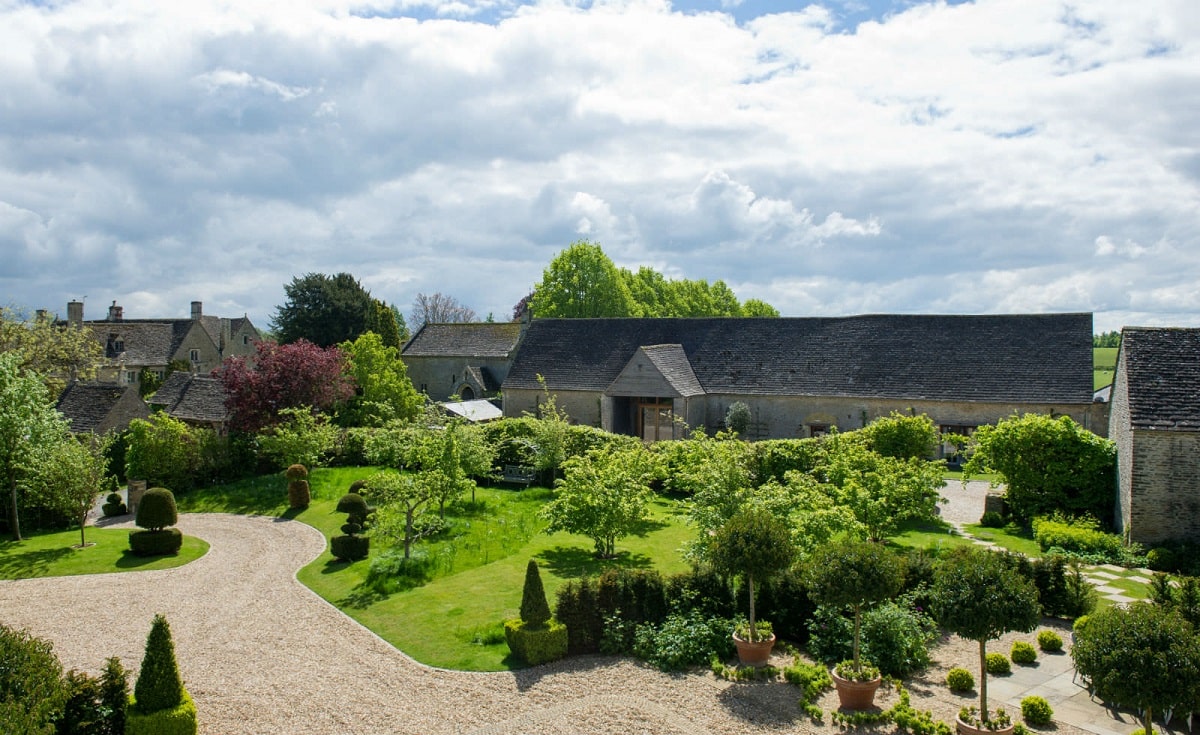 Countryside chic just went into warp drive when the Thyme estate opened their sophisticated restoration of historic buildings in one small hamlet in the Cotswolds. Collectively called Thyme, it houses a hotel, spa, pub cookery school and farm. The Ox Barn opened in November 2018 serving homegrown produce and British cuisine. Glamour in a fully 21st-century context.

***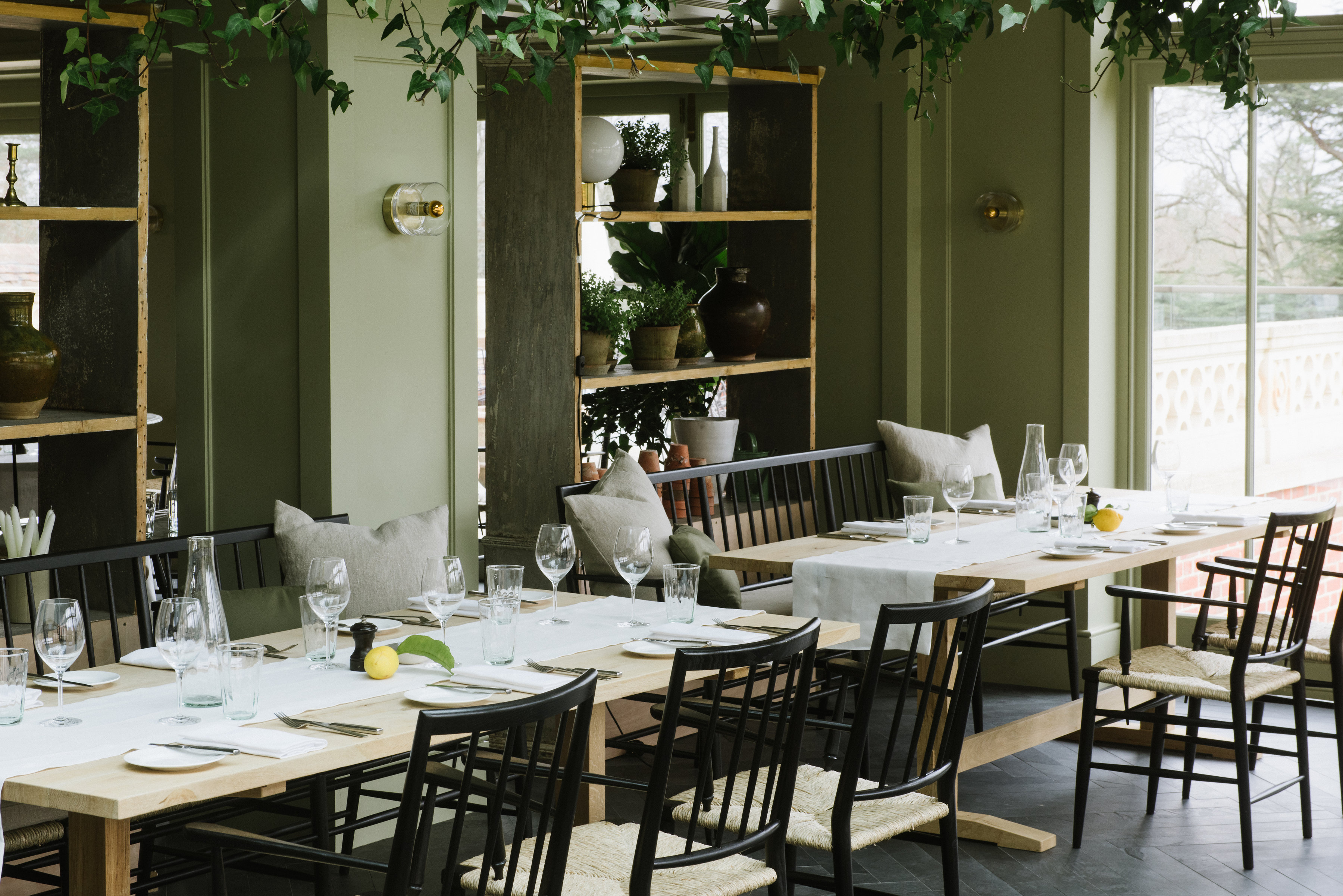 It famously went years over its original opening date to ensure every detail was perfect…and they certainly succeeded. This former Georgian country house has been fully renovated and totally transformed using expressive materials that convey a rich and natural beauty. Opened in September 2018, it is one of the few true 'destination' hotels in the UK where bookings are required to visit.  Skye Gyngell's Marle restaurant reflects the style with a pared-back style of cooking using the finest ingredient and creativity to dazzling effect.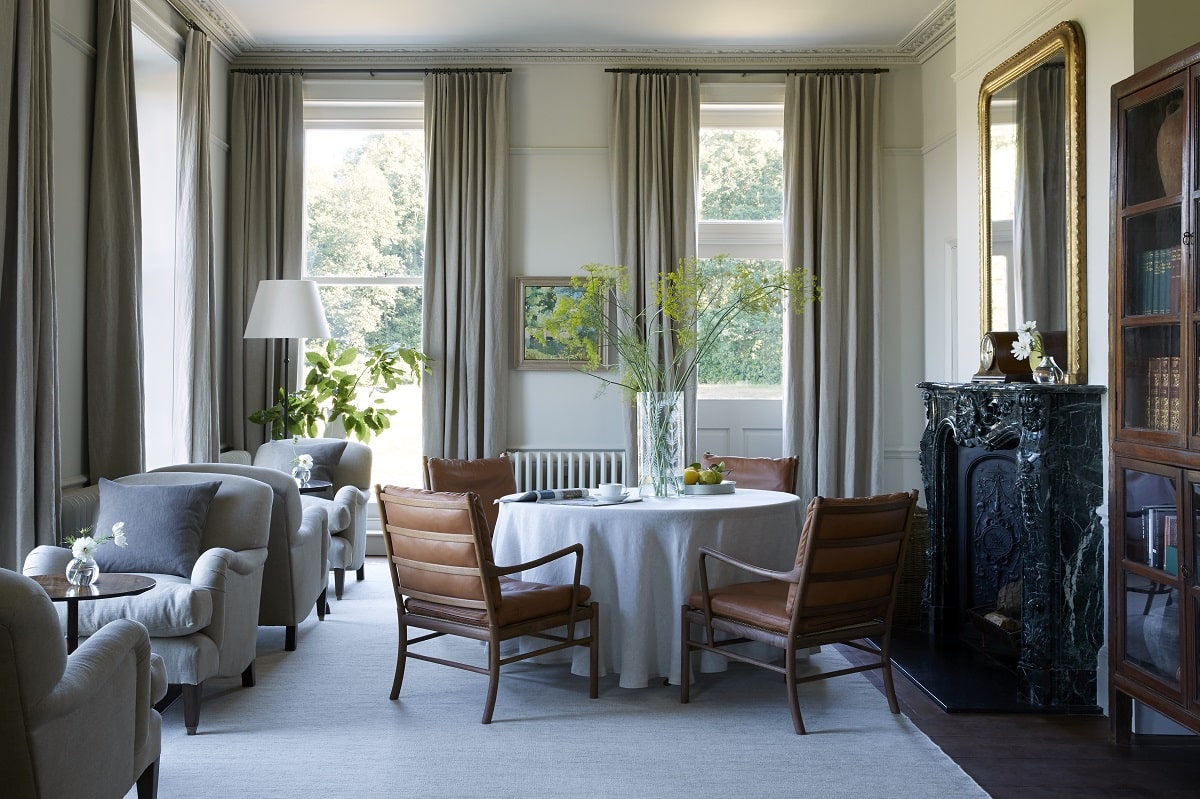 ***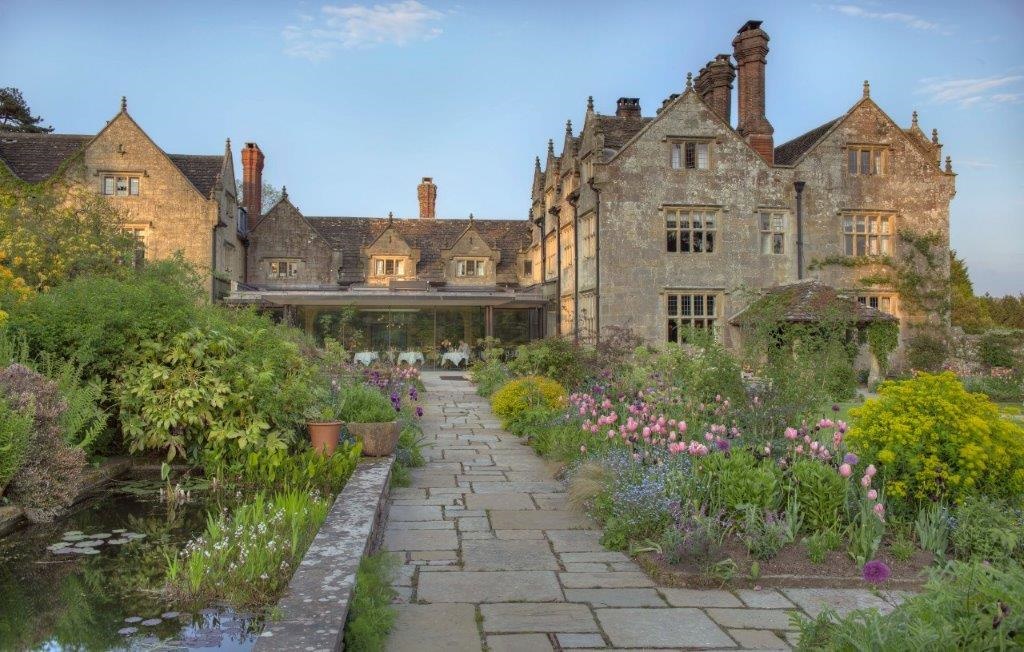 Gravetye Manor's new Michelin-starred restaurant couldn't be more different to the last. Now opened up to give uninterrupted views of the famous gardens, it is a vibrant and charming paradise. Opened April 2018.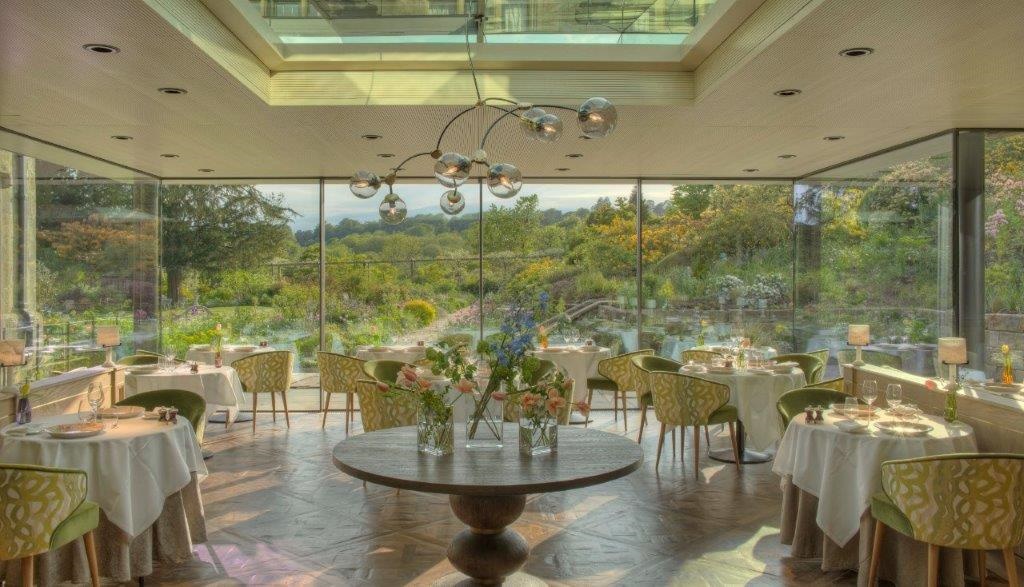 ***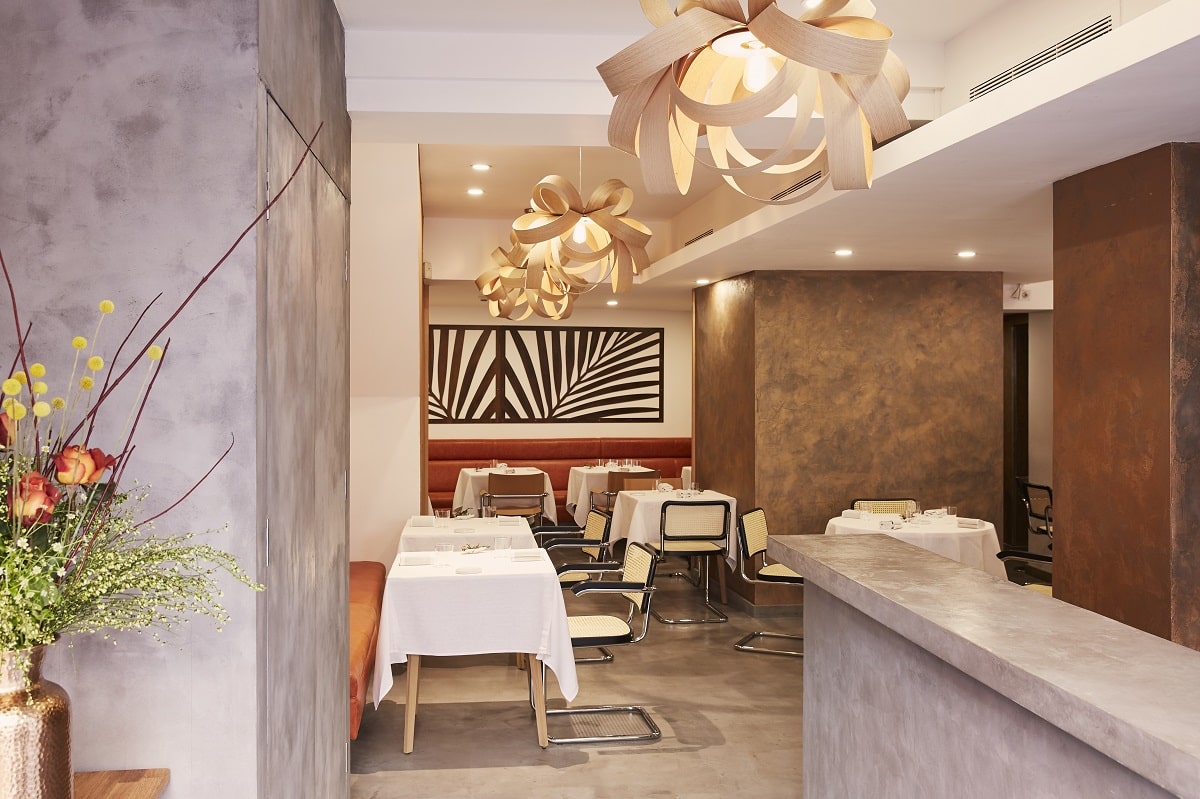 In our humble opinion, Roganic exemplifies cooking excellence. Originally a pop-up project for Simon Rogan, its popularity lead the search for a full-time venue, when it finally opened in January 2018. Roganic brings elements of L'Enclume, Rogan's two Michelin star restaurant in the Lake District, to London. Menus are forward-thinking and imaginative, using only the freshest and most exceptional array of produce from the best suppliers around the country, including Simon's farm in the Lake District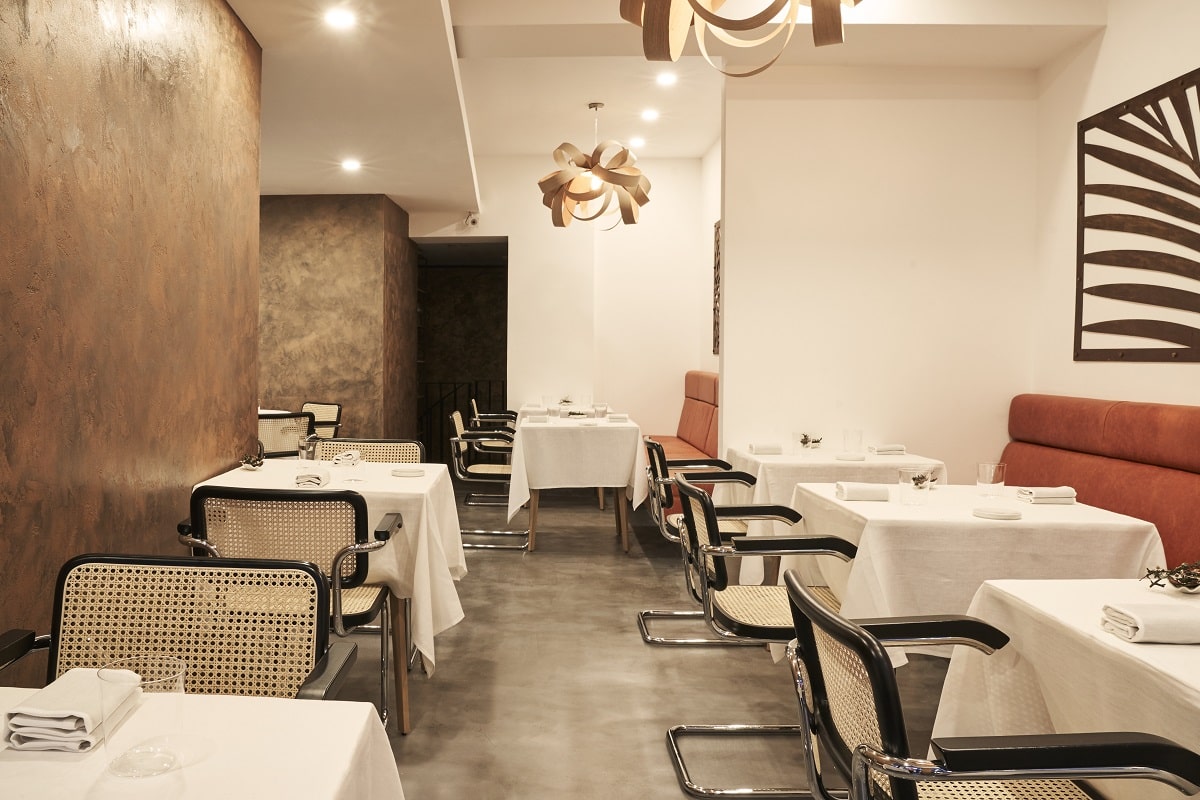 ***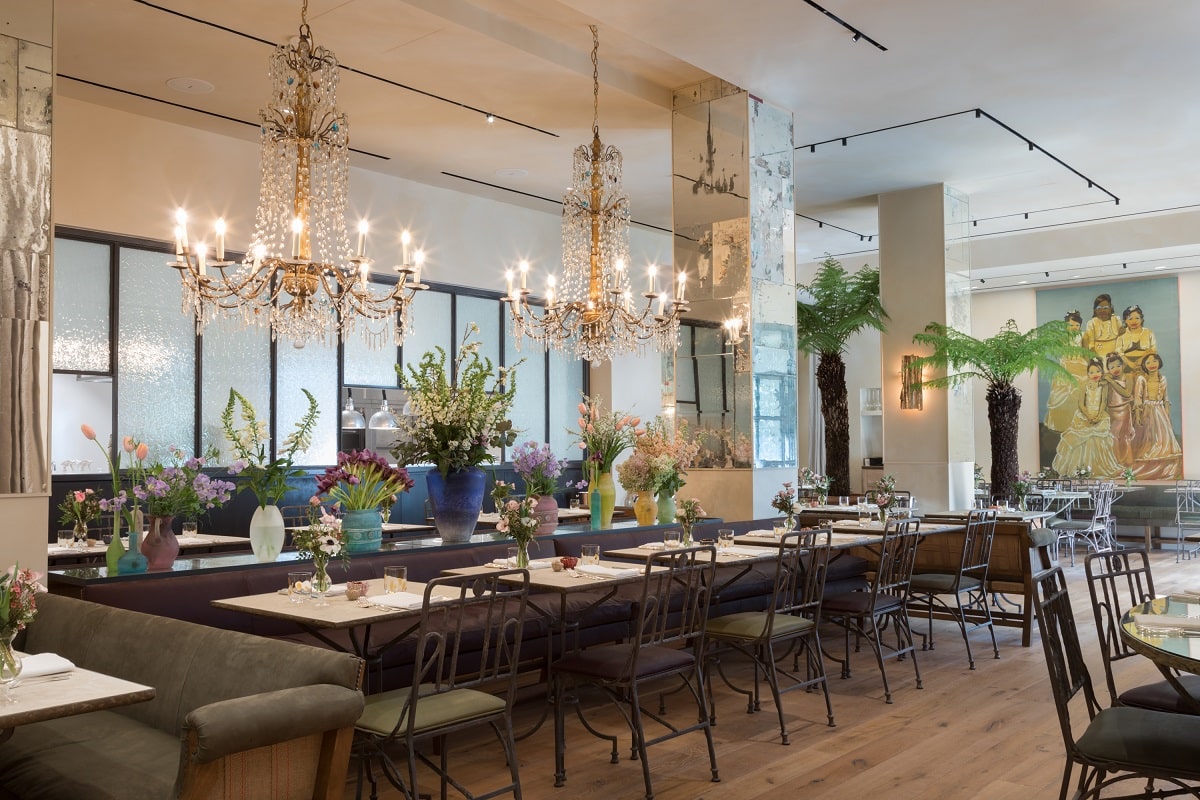 Evident here is how space, features and cuisine have created a place of calm away yet in the hustle and bustle of the Covent Garden. The Petersham is an elegant a la carte restaurant that drawing inspiration from the family home, Petersham House in Richmond, the interiors demonstrate the Boglione's passion for contemporary art, Murano glassware and understated grandeur, reflecting their personal tastes and collections. Opened April 2018.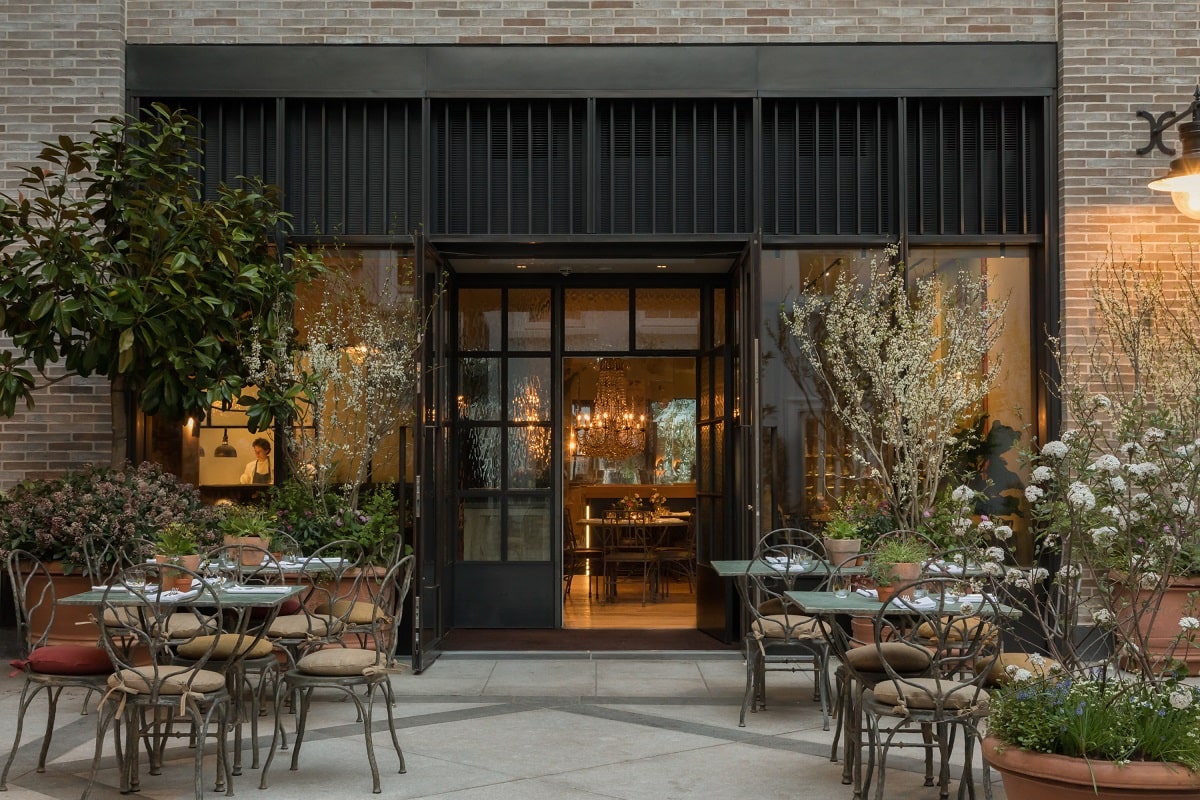 ***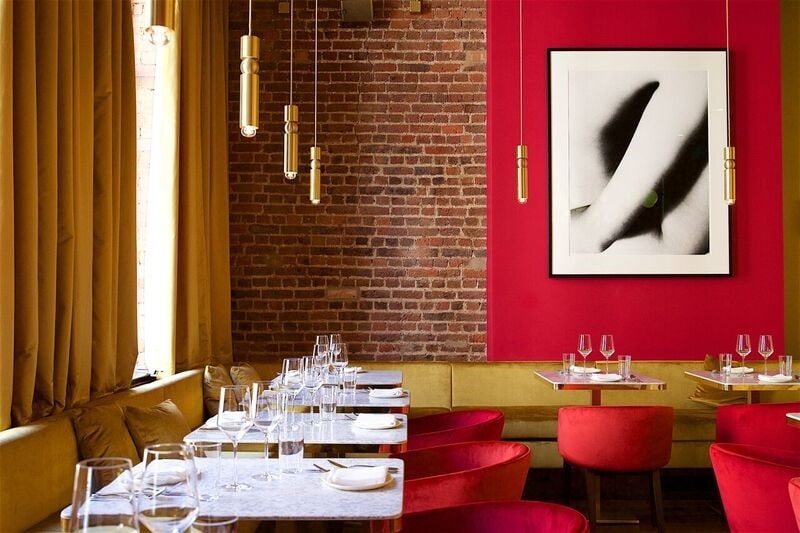 Gazelle, an elegant restaurant and cocktail bar occupying two floors of a stunning Edwardian building in Mayfair, expresses the genuine passion for their work and the calibre of internationally acclaimed chef Rob Roy Cameron and drinks expert Tony Conigliaro. Discreetly located off street level, Gazelle opened in July 2018 and offers all-day modern dining in the heart of Mayfair with the sharing nature of a Mediterranean style menu. The interior design aesthetics reflect the transition from day to night, with deep pinks and gold in the first-floor restaurant and rich blues and greens in the upstairs bar.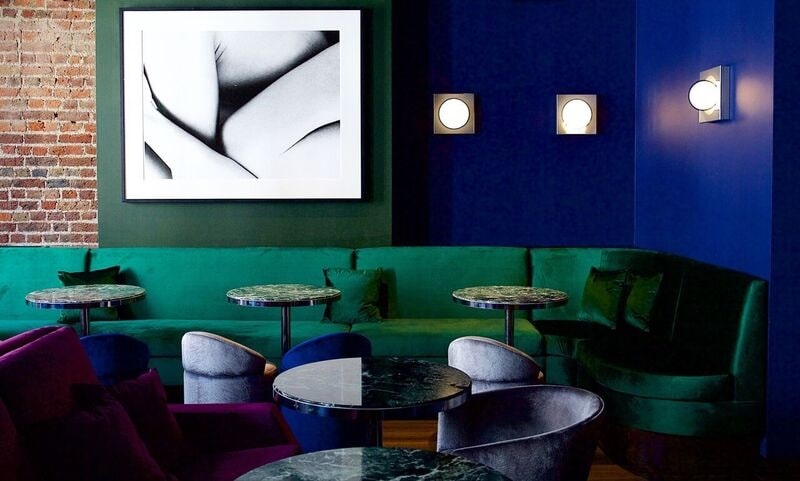 ***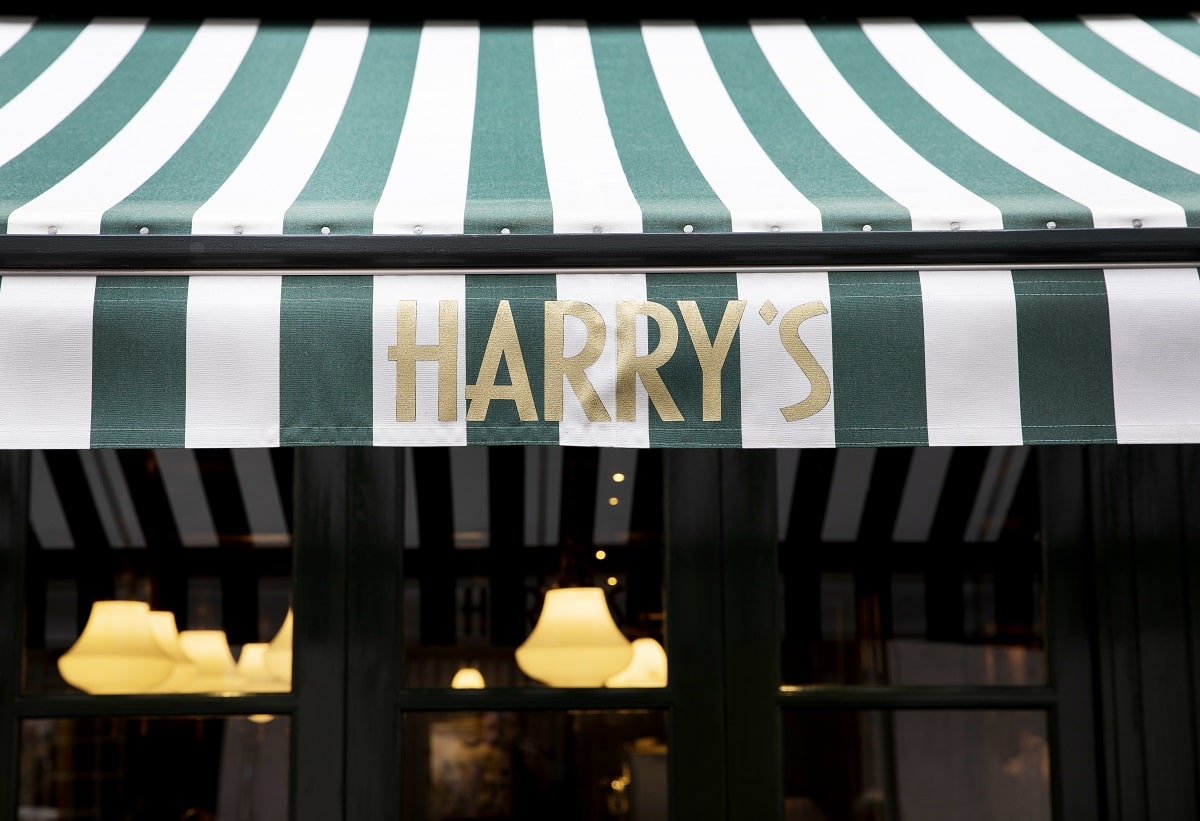 Could this be the Italian equivalent of Caprice Group's roll-out by The Ivy Brasseries into local dining culture. Harry's Bar is inspired by its namesake, the Mayfair private members' club, that opened on South Audley Street in the 70s. It's just around the corner from Selfridges, and the restaurant and bar is an ideal spot to pop in and enjoy afternoon coffee, cocktails and light bites, plus breakfast, lunch, dinner and weekend brunch. Opened September 2018.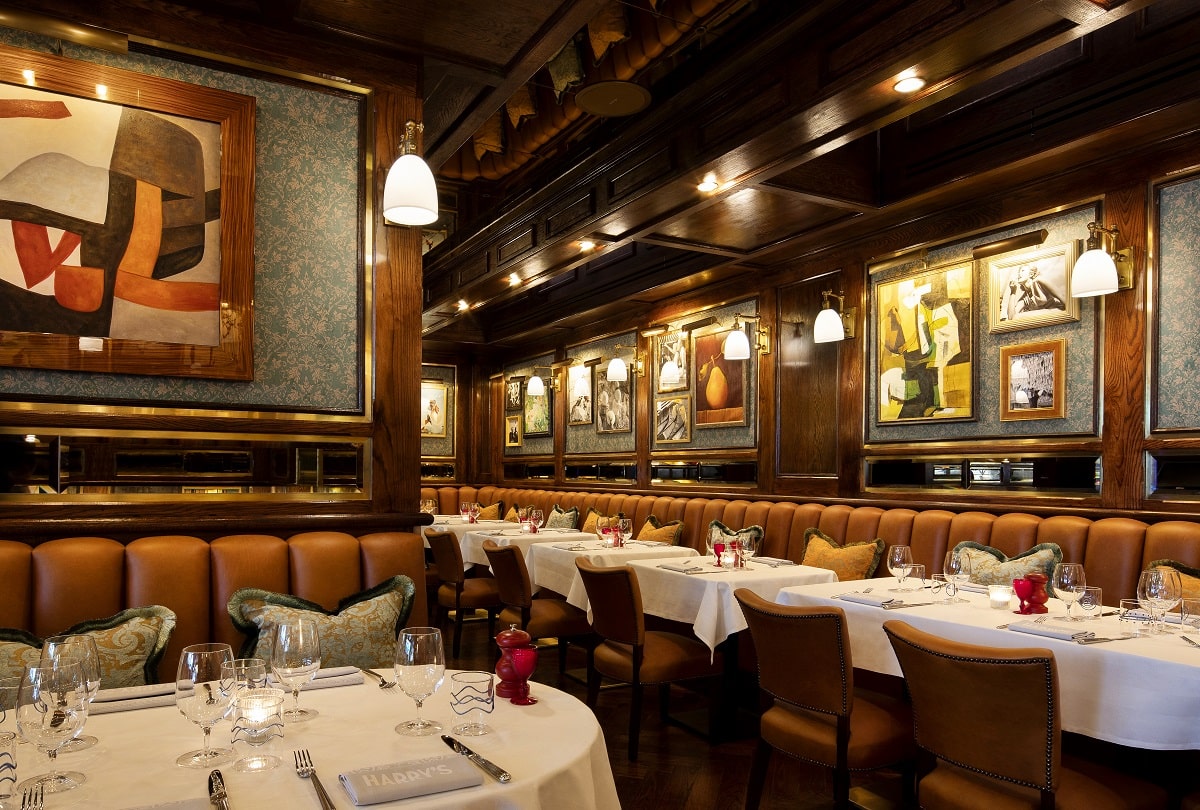 ***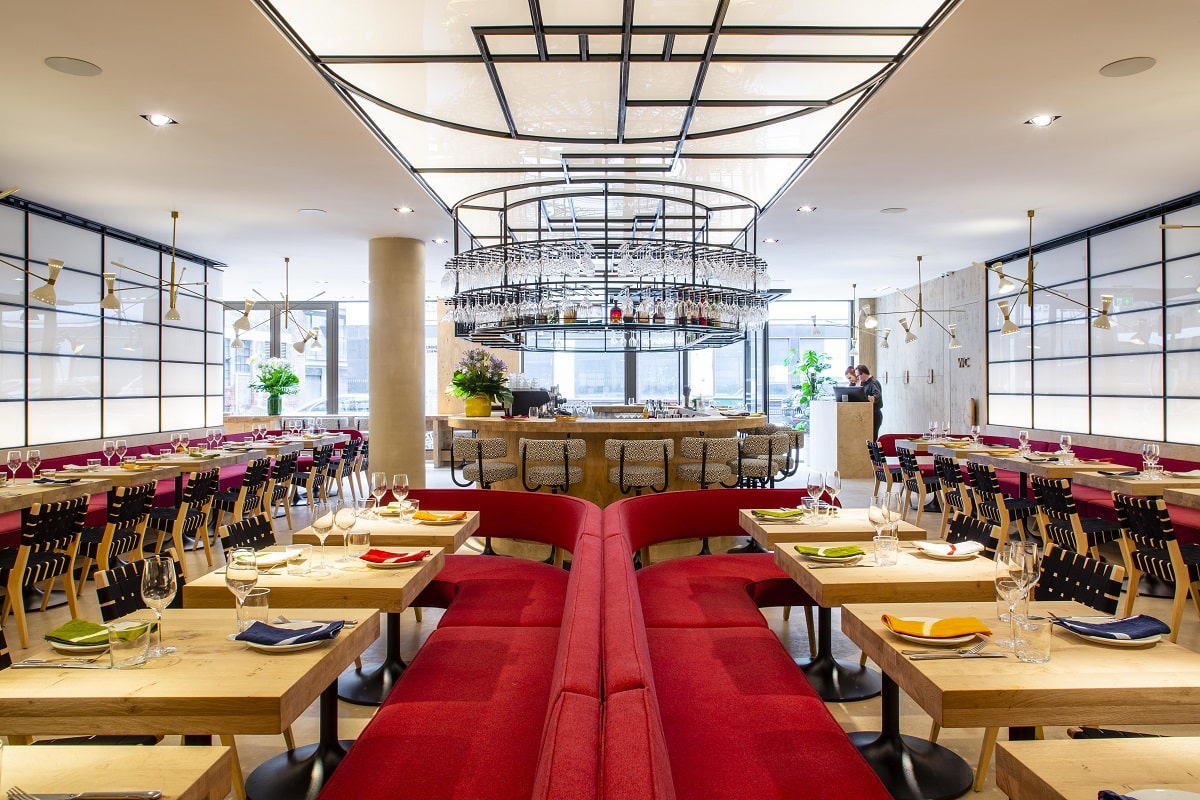 A combination of subtlety, uncomplicated formality and functional elements that together with the brilliance of Yotam Ottolenghi creates an exquisite environment.  Ottolenghi's menus have vegetables at its heart but with a fresh focus on fermentation and cooking over fire. It opened originally in June 2018 but following a fire in its state-of-the-art extraction system had to close and re-opened again in late July 2018.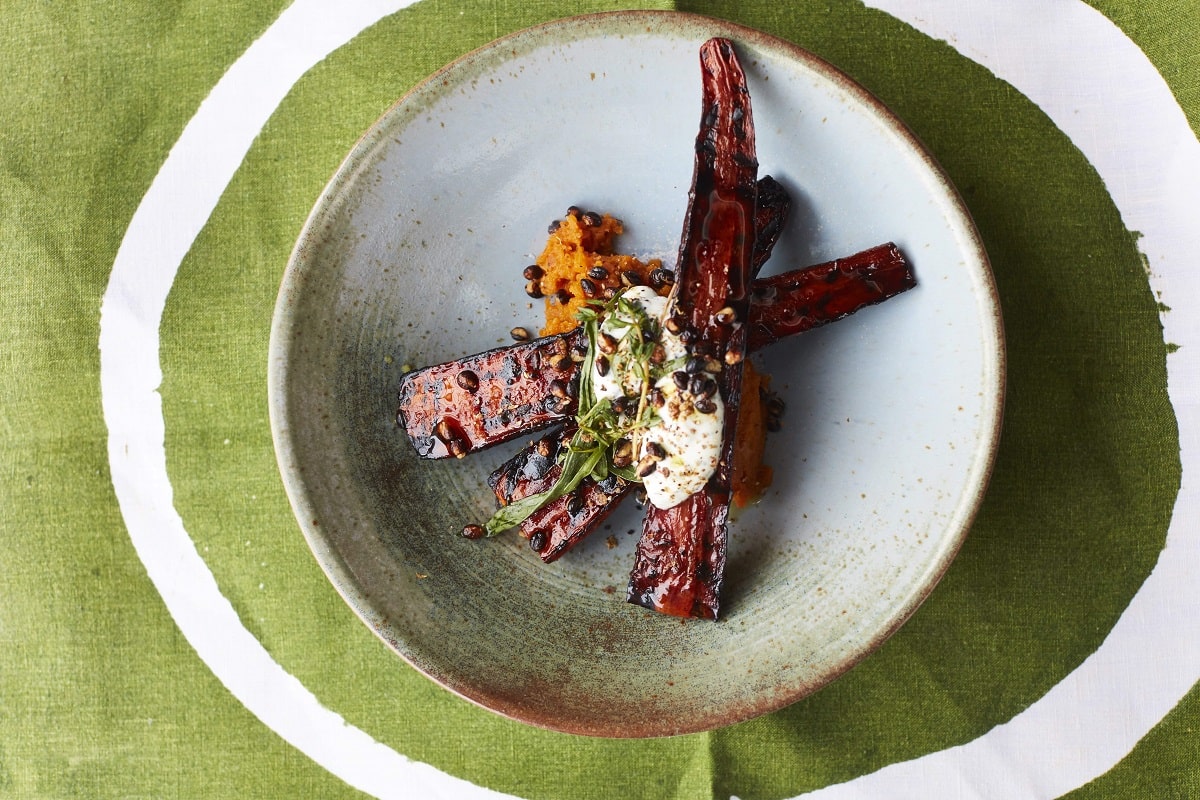 ***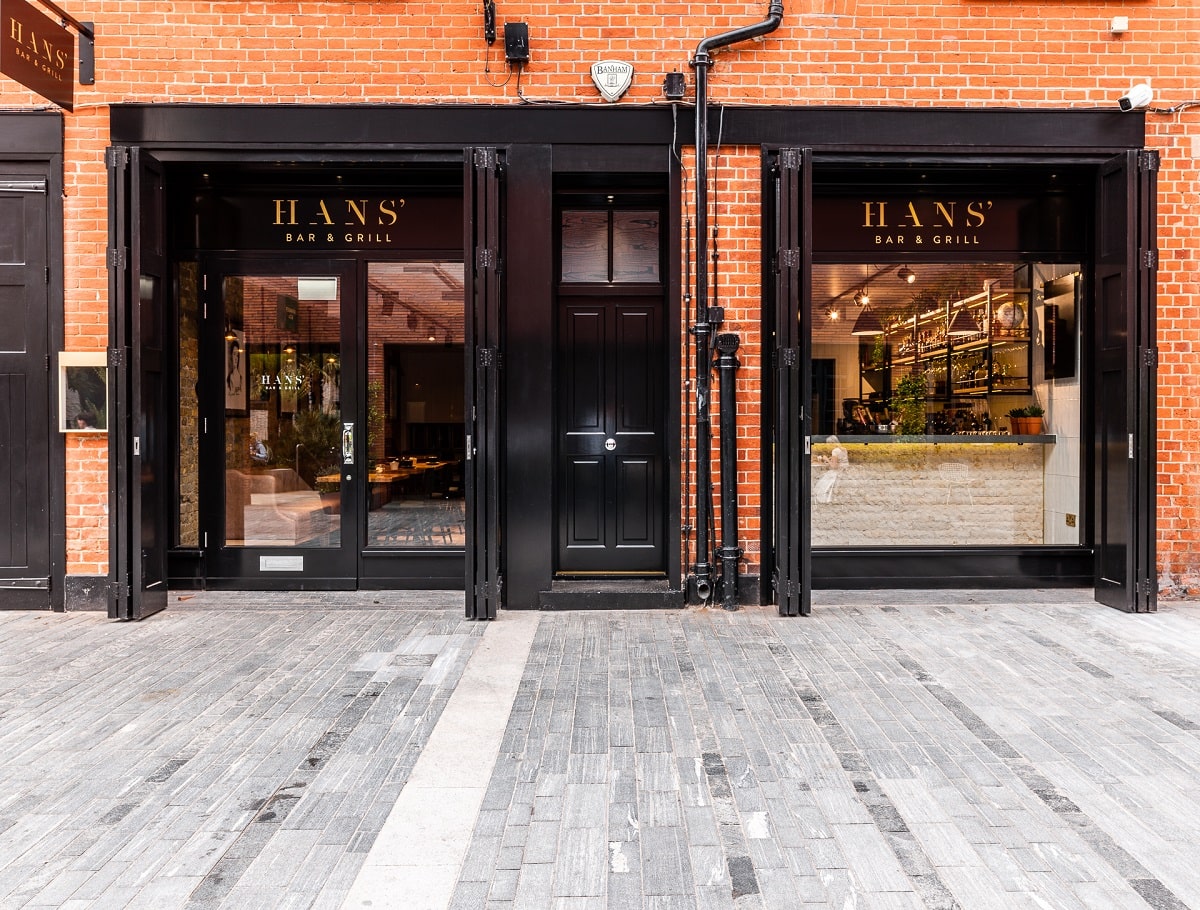 Hans' Bar & Grill is part of the cosmopolitan redevelopment Pavilion Road which is just off Sloane Square. A quiet side road-come-mews area prior, it is now a beautiful street with a select offering of artisan food, beauty, fashion and restaurants. Hans' Bar & Grill is at the heart of it, providing a refined cafe culture with a homely atmosphere, embracing the food philosophy and creative vision of its surrounds. Opened June 2018.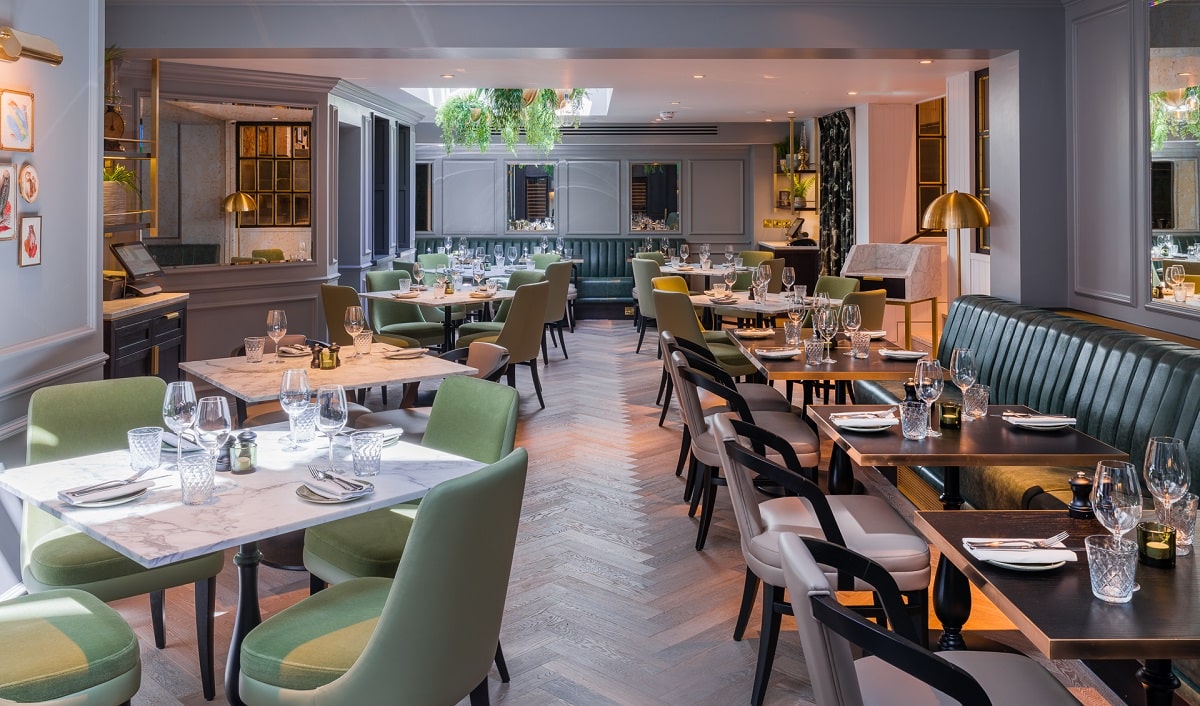 ***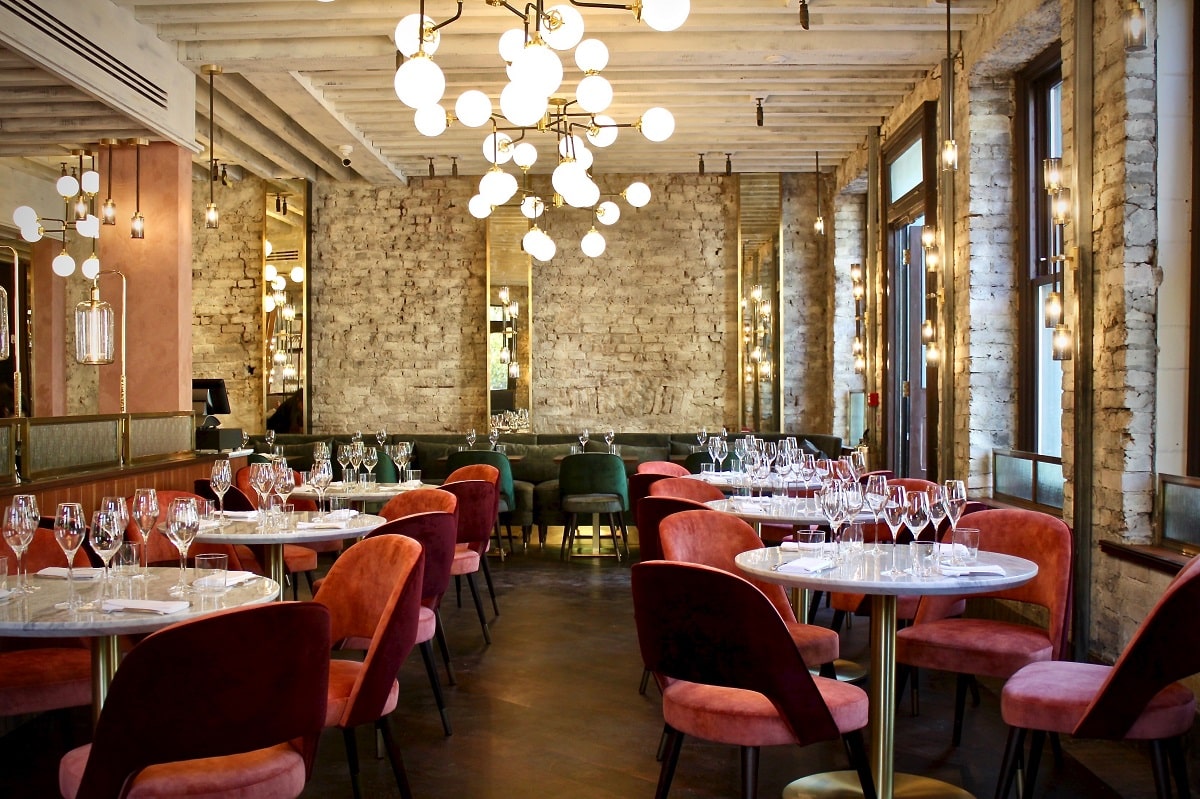 Opened in October 2018, Caractère is the first restaurant by husband and wife team Emily Roux (daughter of Michel Roux Jr) and Diego Ferrari, former Head Chef of the renowned Le Gavroche. Caractère, meaning 'character' encompasses what both Emily and Diego hold dearest – beautiful food, warm surroundings, expert and friendly service – all delivered with real character. Both chefs were trained in the classic French way but their love for Italian food is also what has bound them, and it shines in their menu.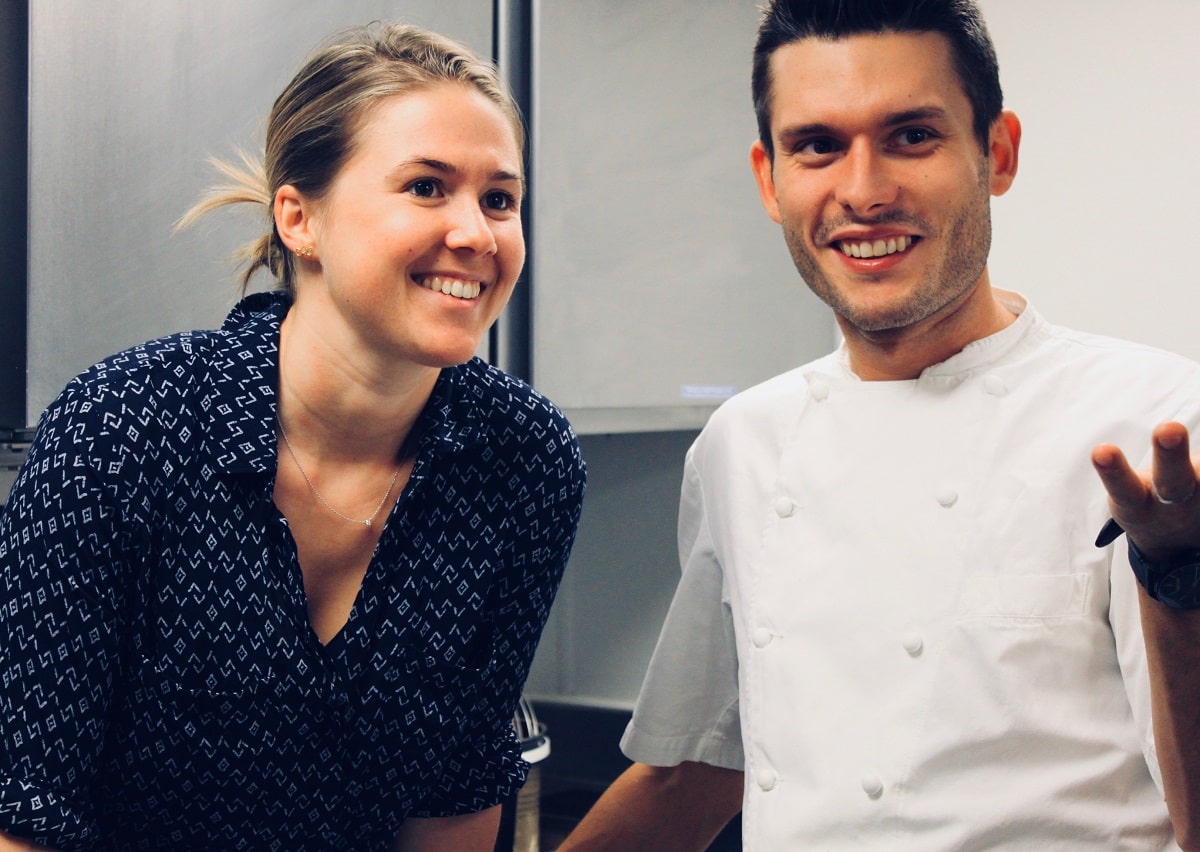 ***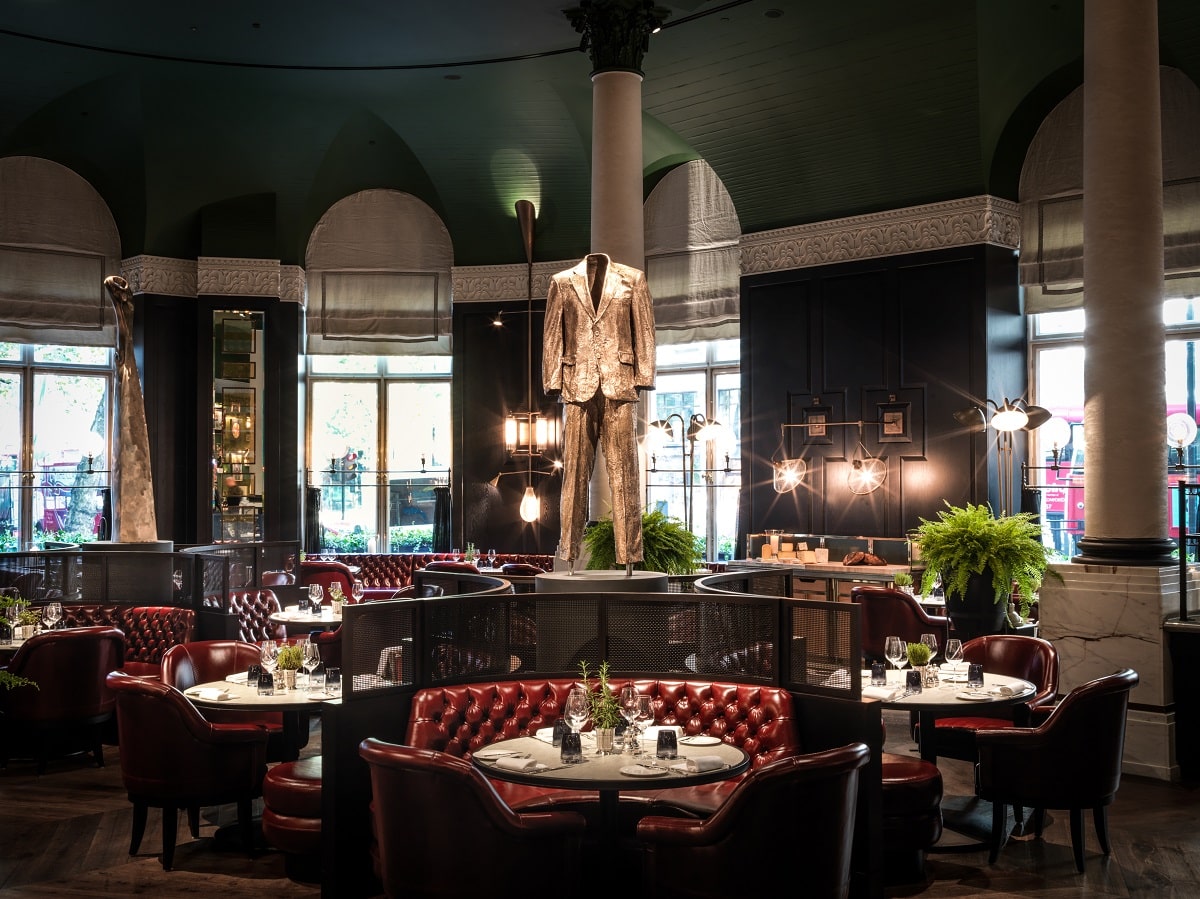 One of the most hotly anticipated and eagerly awaited openings in London belonged to Kerridge's Bar & Grill, Tom Kerridge's first ever London restaurant which opened September 2018. He brings his Michelin-starred magic to the capital in a relaxed brasserie style setting with striking rotisserie bar, creating British classic comfort food and re-born classics.  Pictured below, Tom with Head Chef Nick Beardshaw.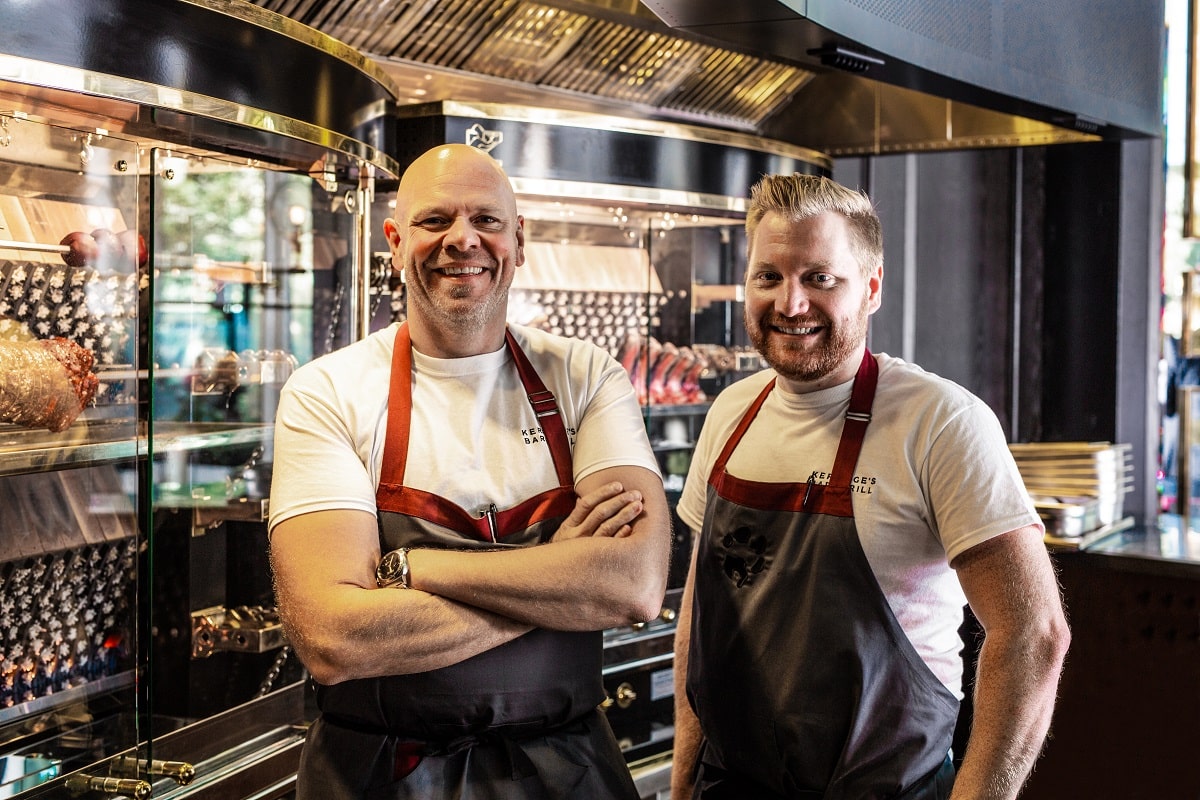 ***
The Frog Hoxton, 45-47 Hoxton Square, London N1 6PD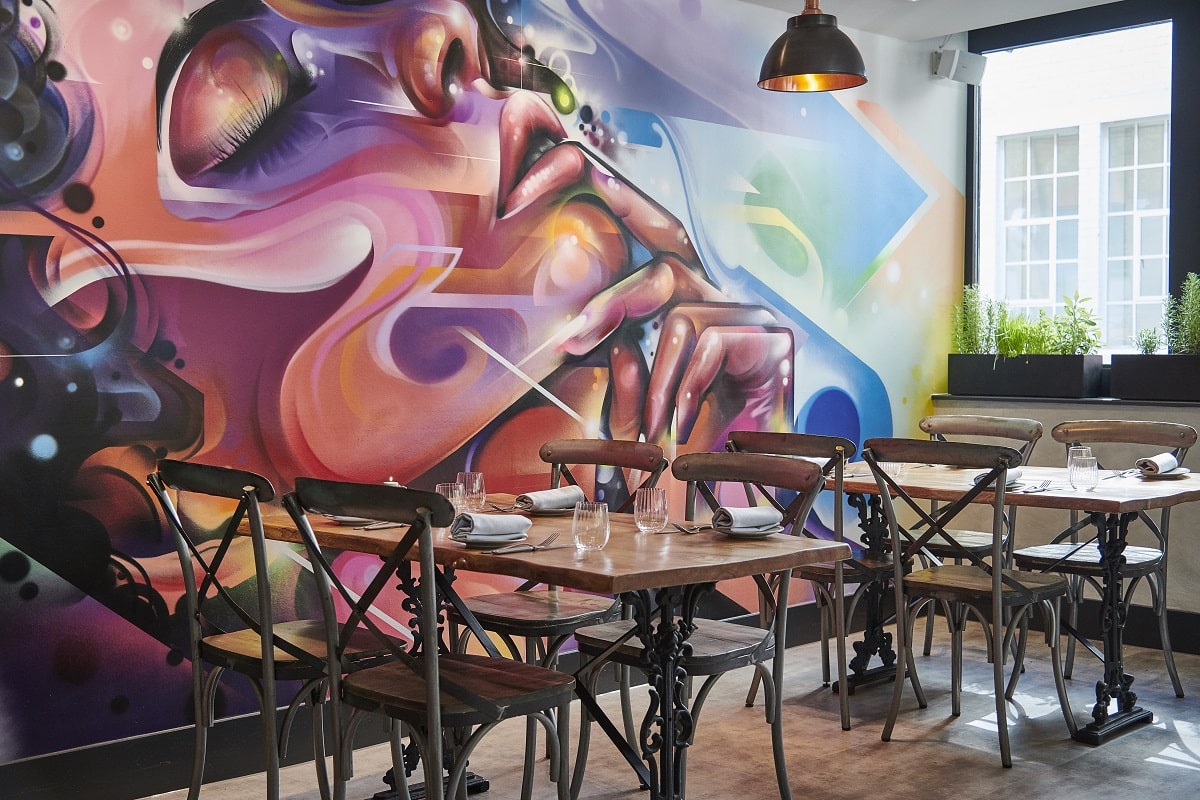 The chef in all the news at the moment is Adam Handling, and his newest independent venture opened in July 2018. The Frog, Hoxton offers the same vibrant and refined style of cooking found at the previous The Frog E1 location, but with an added emphasis on communal, sustainable dining. Described by Adam as "how I would want to eat out", the new menu features epic sharing plates that celebrate and encourage a zero-waste approach to eating – think, wood-roasted monkfish with tandoori-spiced butter, and BBQ lamb, olive, courgetti. These sharing dishes sit alongside an accessibly priced, six-course tasting menu featuring tempting, seasonal dishes such as beef, kohlrabi, shoots, smoked egg, and yeast roasted cauliflower, kimchi, as well as legendary Frog E1 favourites, cheese doughnuts and chicken butter.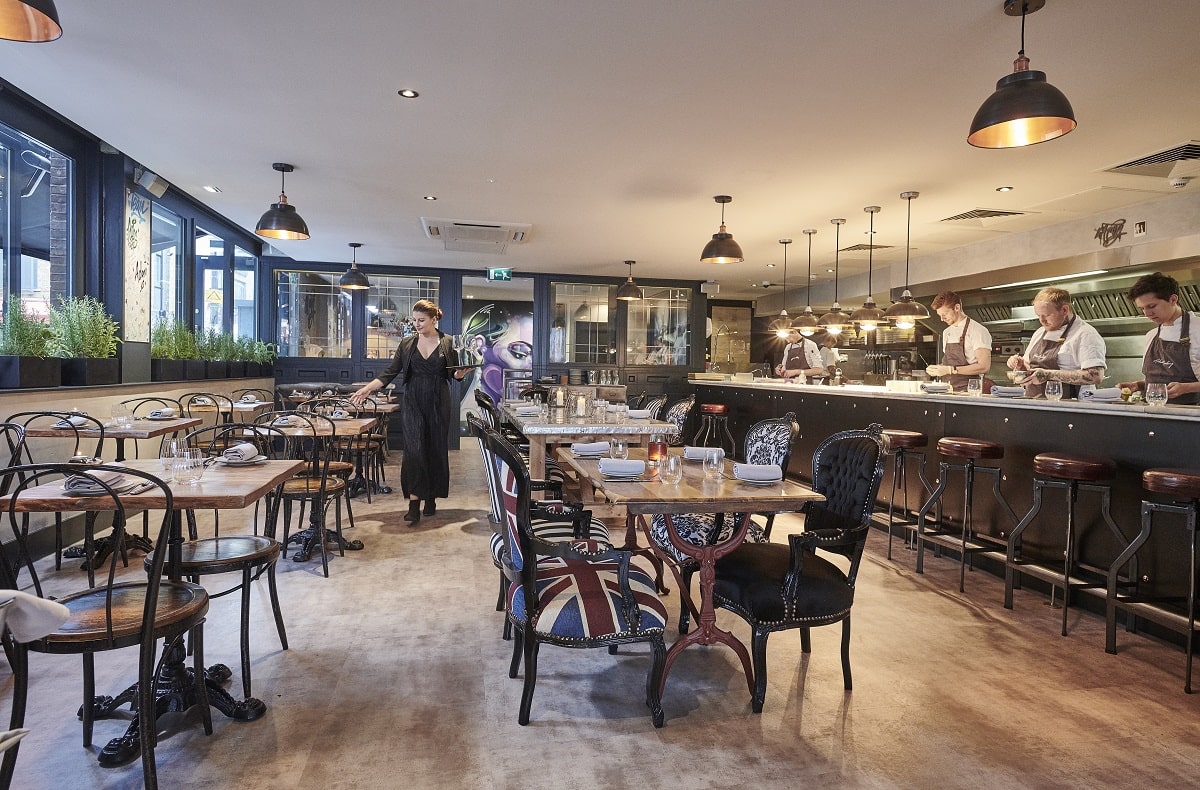 ***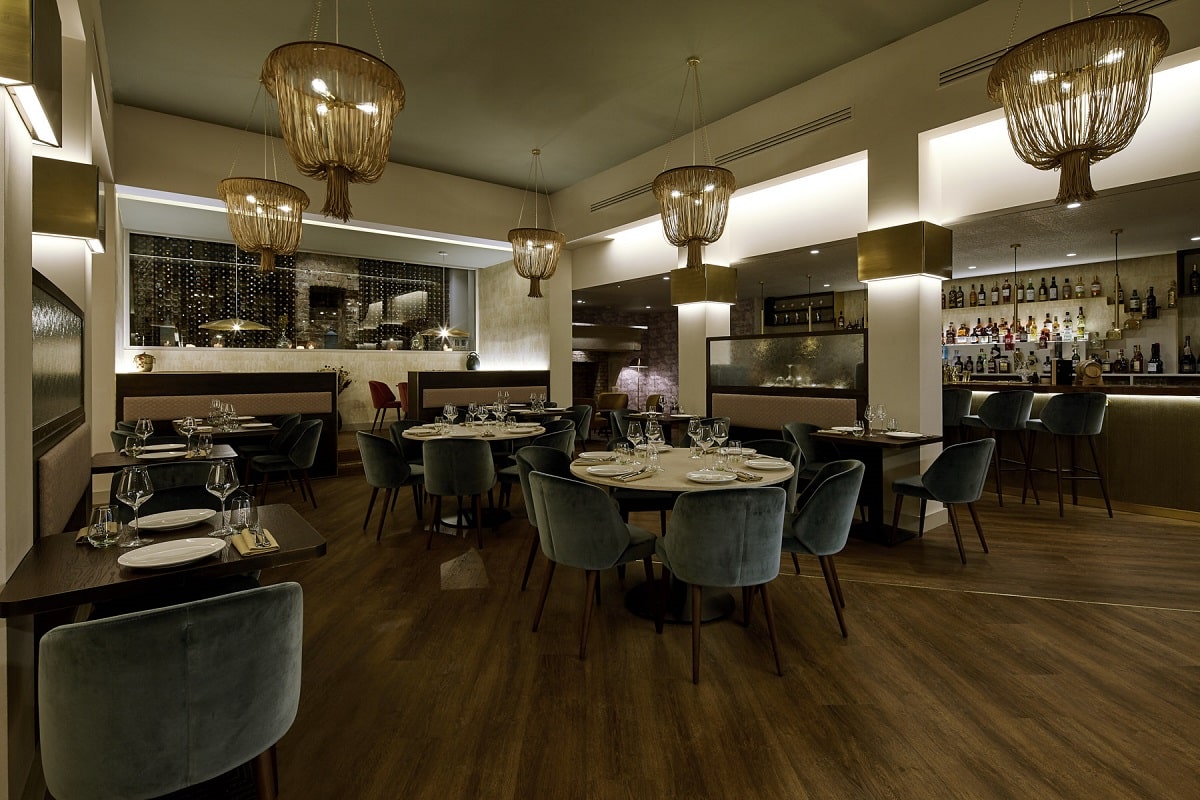 Peter Joseph, who headed up Michelin starred Tamarind for ten years, opened his own destination Indian fine dining restaurant in September 2018. Kahani makes it to our list for location – it's a perfect setting just off Sloane Square, and cuisine – which is a new Indian style fusion between New Delhi and Britain/Europe. It is quite delicious.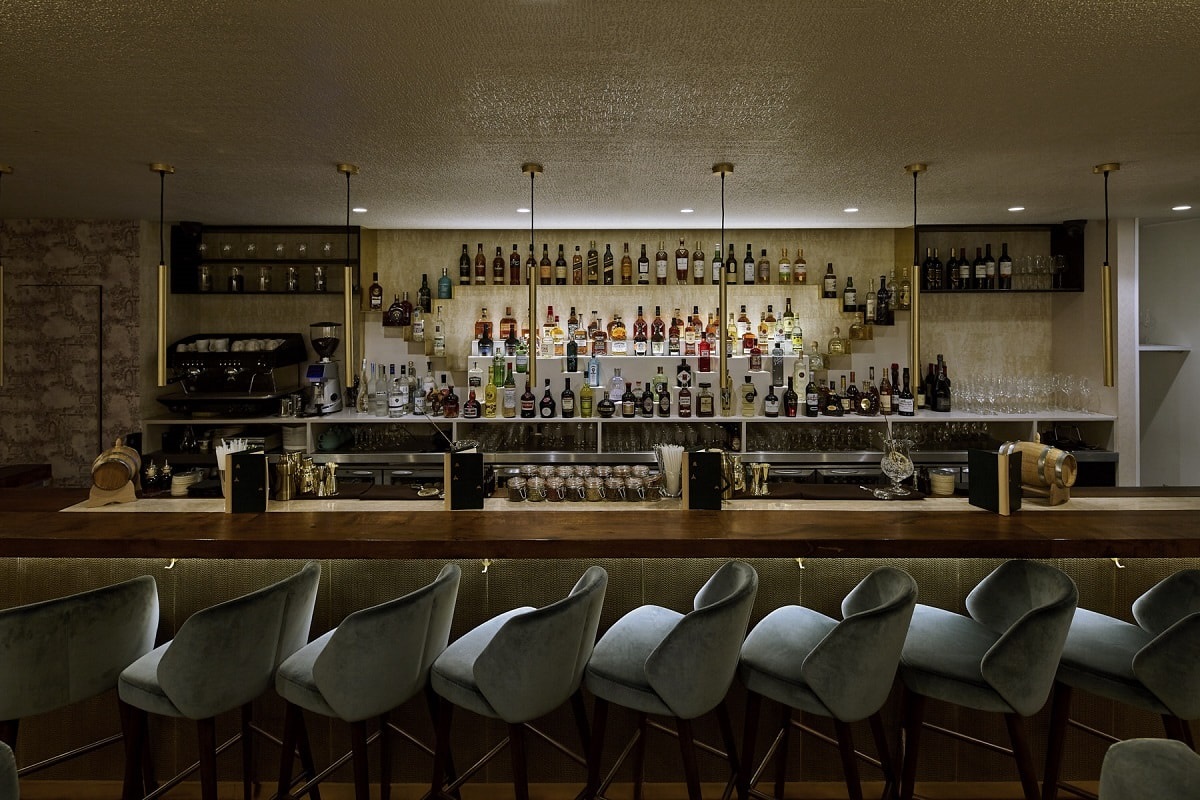 ***
Download the Luxury Restaurant Guide free app here – the UK's finest restaurant finder