20 Stylishly Great UK Gastropubs
It's probably safe to say that the beverage-led boozer is now losing the battle with the chic gourmet gastropub. They are quite the object of desire – the gastropub is one sector in the food industry still thriving and ultra-appealing with their accessible prices (for food and for rooms where available), high-quality dishes, coveted destinations, and many with known chefs building their own empires after making a name for someone else, somewhere in a big city.  Here we showcase 20 great gastropubs you should visit:
In August 2009, Tony and Amanda Timmer saw the potential of the old Westcote Inn and then spent one full year re-building, refurbishing and updating the old Malthouse and restoring it to its original beauty. All the gardens have been re-landscaped and the verandah areas have been extended for al fresco dining with views overlooking the Evenlode valley.
Originally an old Malthouse, the thoughtfully refurbished Feathered Nest offers a cosy, warm and welcoming atmosphere, and serves as a convenient base from which to explore the quaint and charming villages, local attractions and rural surroundings.
Luxury Restaurant Club recommended. Dining benefits for Club members.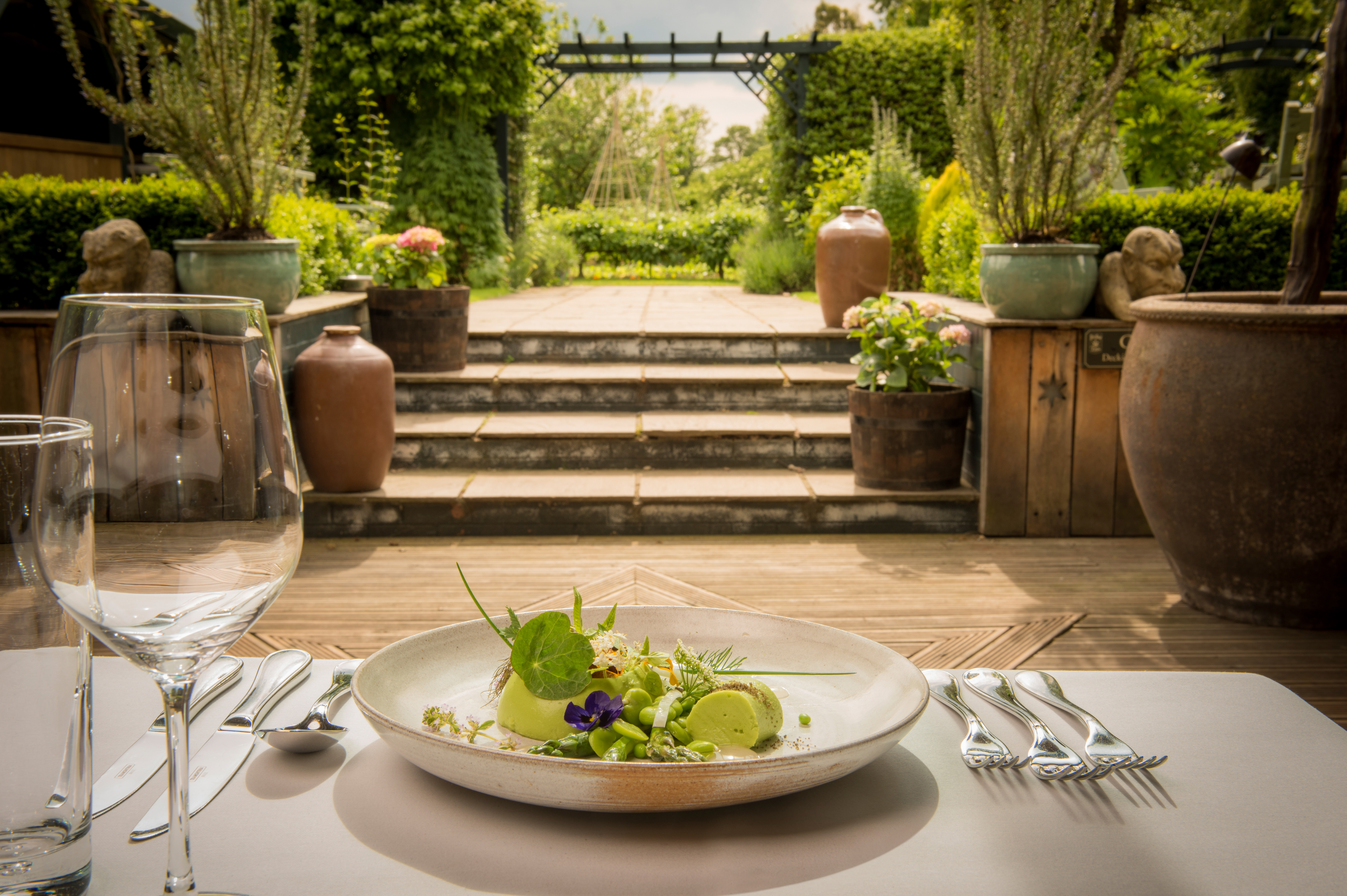 Once described as 'absurdly pretty', the thatched pub with its low beams and wonky walls (which means the pictures won't hang straight!) has centuries of hospitality steeped into its very timbers.
Chef/Director, Andrew Pern, regards himself as just a chapter in The Star's long history, despite being the owner of the pub since 1996, when it was acquired in a near derelict state. Since that time it has not only been restored, whilst maintaining and enhancing its abundant character, but it has picked up a long list of prestigious awards and expanded to incorporate a hotel just across the road.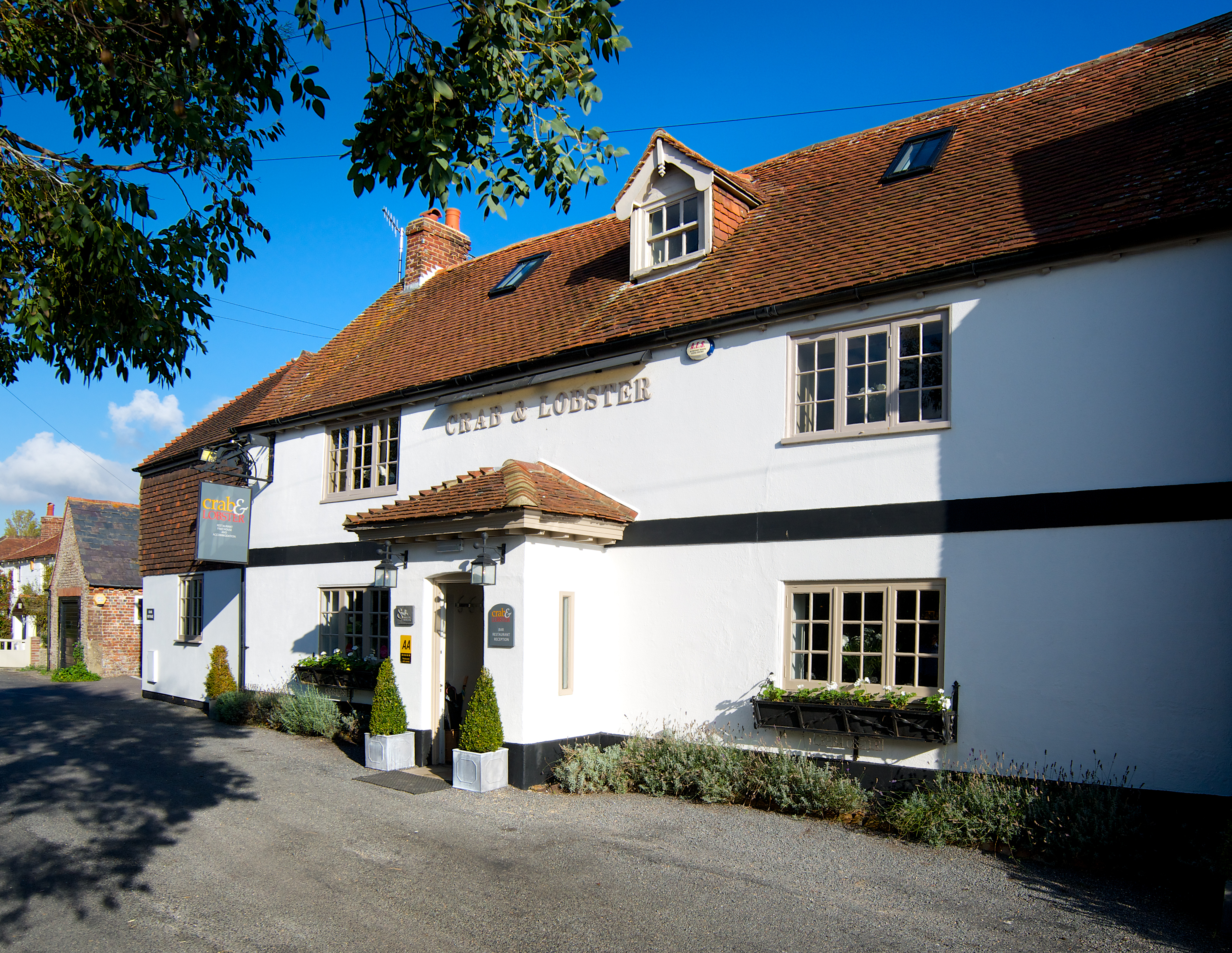 Nestling on the banks of the unspoilt Pagham Harbour Nature Reserve with RSPB bird sanctuary, is this small 350 year old inn. The Crab & Lobster has been renovated creating one of the most stunning hideaways on the South Coast, with four rooms above the inn and Crab Cottage with a further 2 bedrooms, sitting room and kitchen next to the inn.
Where possible, the menu is sourced from local producers – neighbouring dairy farmers and Selsey fishermen, with an adventurous emphasis on fresh fish and of course crab and lobster. There are also traditional English and Mediterranean dishes to tempt the taste buds and thrill the palate.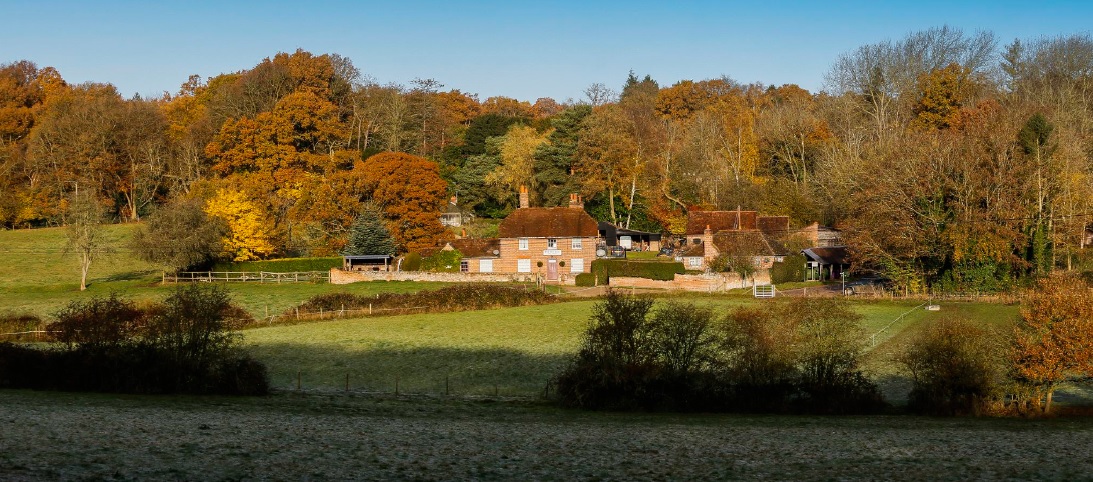 Enjoy a visit to the Pot Kiln, one of the finest little finds in the midst of Berkshire, but book something before September as they will be refurbishing for a few weeks. Game is on the menu here, serving amongst others: Fallow Shoulder, Muntjac Chops and Pheasant & Smoked Bacon Pie.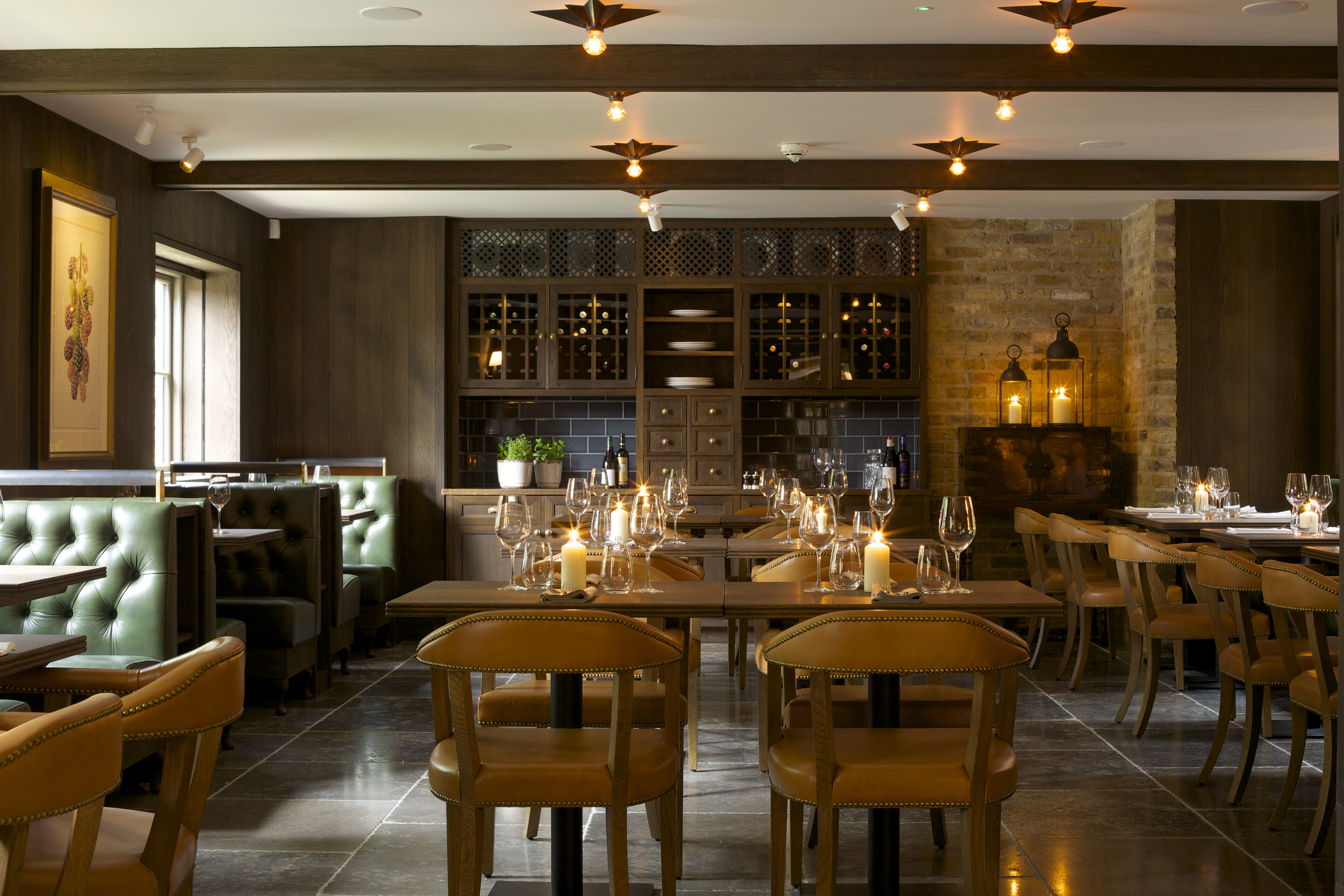 With a nod to England's integral pub heritage, Hurley House has been lovingly restored to highlight key features including exposed wooden beams and brickwork in a comfortable setting, combining leather, granite, limestone and oak to create a relaxing atmosphere. Neutral tones, rustic furniture and comfortable olive-green banquette seating is brought to life with warm low-level lighting, beautiful fresh flowers, fine wine cabinets and cosy fireside armchairs. At the front of the building is the bar area which offers a range of local beers, ales and an innovative bar menu. At the stove is the supremely talented chef Michael Chapman. The seasonally changing menu features locally-sourced ingredients from Berkshire's top producers and farmers, whilst the seafood is delivered daily from Brixham boats. Expect indulgent dishes such as blow-torched Brixham mackerel with tartare sauce, Granny Smith apple and horseradish; Windsor Estate mallard, roasted and confit and Herefordshire beef fillet with Jacob's Ladder and Roscoff onions to feature on the menu.
Luxury Restaurant Club recommended. Dining benefits for Club members.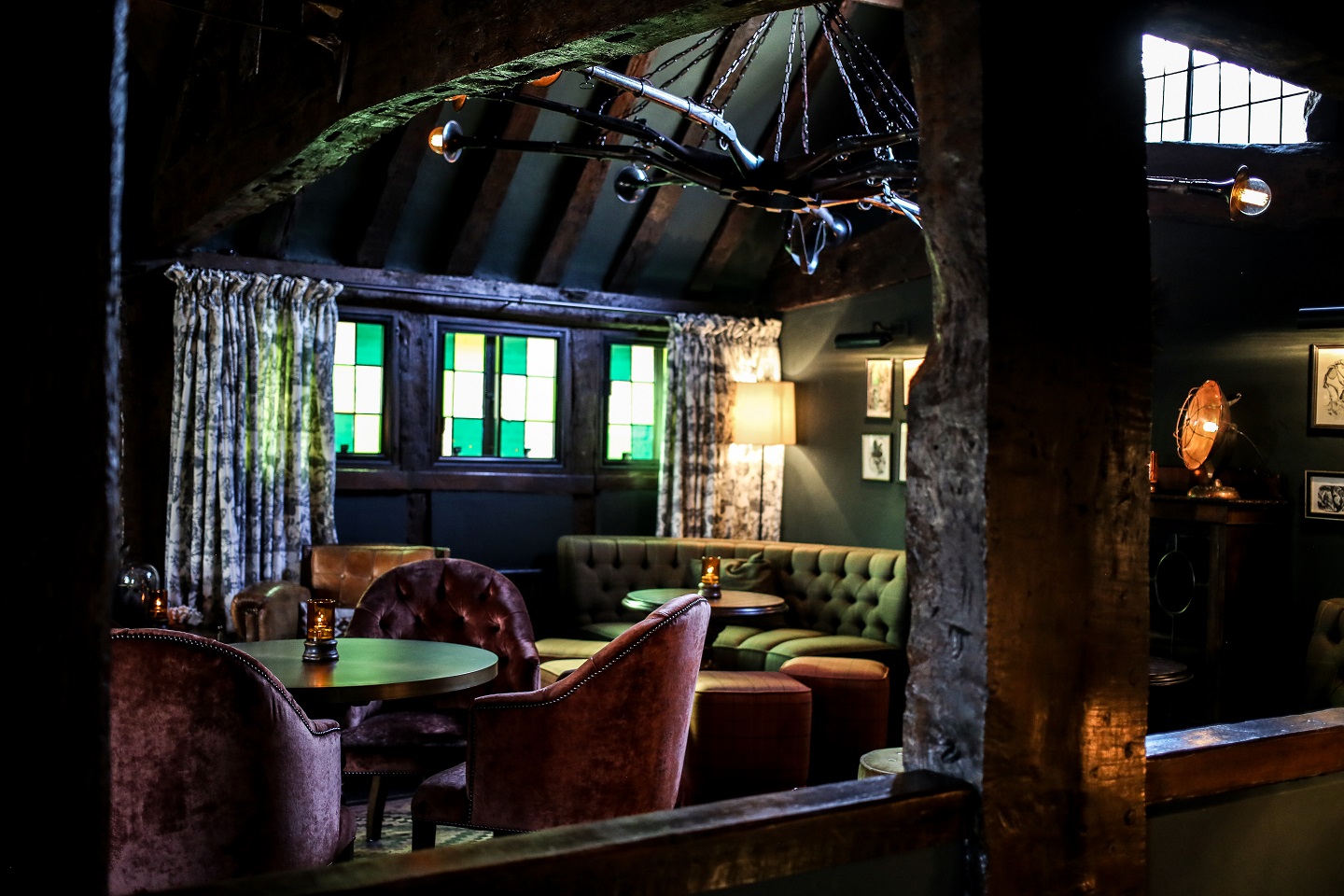 This is Heston Blumenthal's less formal eatery in the established gastro destination of Bray, just across the road from his multi-award winning and internationally acclaimed Fat Duck restaurant. Refurbished in March 2017, it has stayed true to its 400 year old history, focusing on traditional British classics alongside the forgotten historical dishes inspired by Heston's work with the Food Historians from Hampton Court Palace. The atmosphere is typical of such a well-established, local village restaurant, bar and lounge, being warm and inviting to all…as well as of course being a magical taste journey.
Luxury Restaurant Club recommended. Dining benefits for Club members.
Even if you go for the location on its own you will not be disappointed. Ideally situated by the Bishopsgate entrance of Windsor Great Park in the village of Englefield Green, The Fox and Hounds is one of the village's oldest public houses (known to have existed in 1780). However, The Fox & Hounds is no ordinary public house but a glamorous drink/ food destination. Inside is a beautifully cosy and relaxed place to unwind with family and friends, and to enjoy the extensive organic English menu in it's stylish restaurant to the rear. There is also a large outside area to the front and to the back for sunny days, and heaters for days less so. To make your visit complete you can always go for a stroll through Windsor Great Park afterwards and in summer months enjoy a view of the polo at Guards Polo Club, a short stroll away.
Luxury Restaurant Club recommended. Dining benefits for Club members.
Emily Watkins and her husband Miles Lampson opened The Kingham Plough in 2007. Their aim was to create a dining pub in the Cotswolds that they themselves would like to visit, with excellent modern British food and comfortable rooms set within a warm and relaxed environment. For Emily and Miles, who have a family of their own, it was paramount that the pub be child-friendly and dog-friendly whilst still maintaining an exceptional dining experience. As such, the pub needed to be situated in a location where they could source exquisite local ingredients (provenance is amongst their core values). The Kingham Plough near Chipping Norton, Oxfordshire, was just the place to realise their vision of a comfortable family-friendly dining pub with rooms in the Cotswolds. Emily and Miles are delighted that their ethos is shared by so many and are extremely proud of their team who work tirelessly to ensure your experience at The Kingham Plough is everything you hope it will be.
Luxury Restaurant Club recommended. Dining benefits for Club members.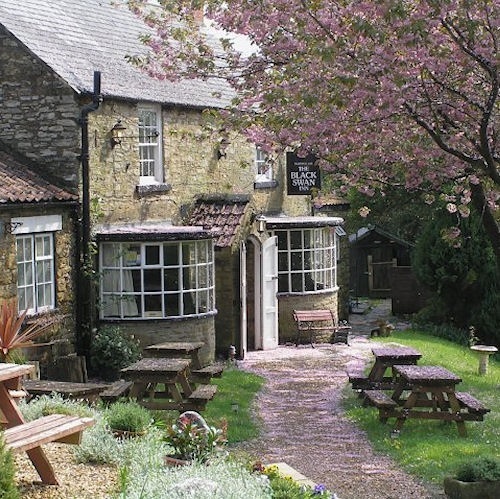 The Black Swan is wonderfully rural; set on the edge of the North York Moors National Park. Owned and run by the Banks family, who have lived and farmed around Oldstead for many generations, it's very much their creation, with Tommy Banks heading the kitchen and his brother James running the front-of-house. There's an "Oldstead" style; plenty of tradition and culture cut through with a modern earthy exuberance.
The cooking is seasonal but not limited to the season. With a combination of amazing fresh produce straight from the garden and farm, served alongside special preserves from previous seasons, with examples such as Scallop with Fermented Celeriac, or Venison and Smoked Sloe on the menu.
The Peat Inn has existed on this spot since the mid-1700s. Gradually, the surrounding village grew up around the Inn and took its name from the Inn itself, creating our unusual address: The Peat Inn, Peat Inn. The original building has served down the centuries as a coaching inn, a hotel, a pub and a restaurant. Throughout these changing incarnations, The Peat Inn has an uninterrupted history of offering hospitality for around two hundred and fifty years. Today, it is a Michelin starred restaurant with rooms, owned and run since June 2006 by husband and wife team Geoffrey and Katherine Smeddle. Together, they continue to welcome guests who appreciate the very personal experience, excellent cooking and thoughtful service, which are the hallmarks of The Peat Inn.
Luxury Restaurant Club recommended. Dining benefits for Club members.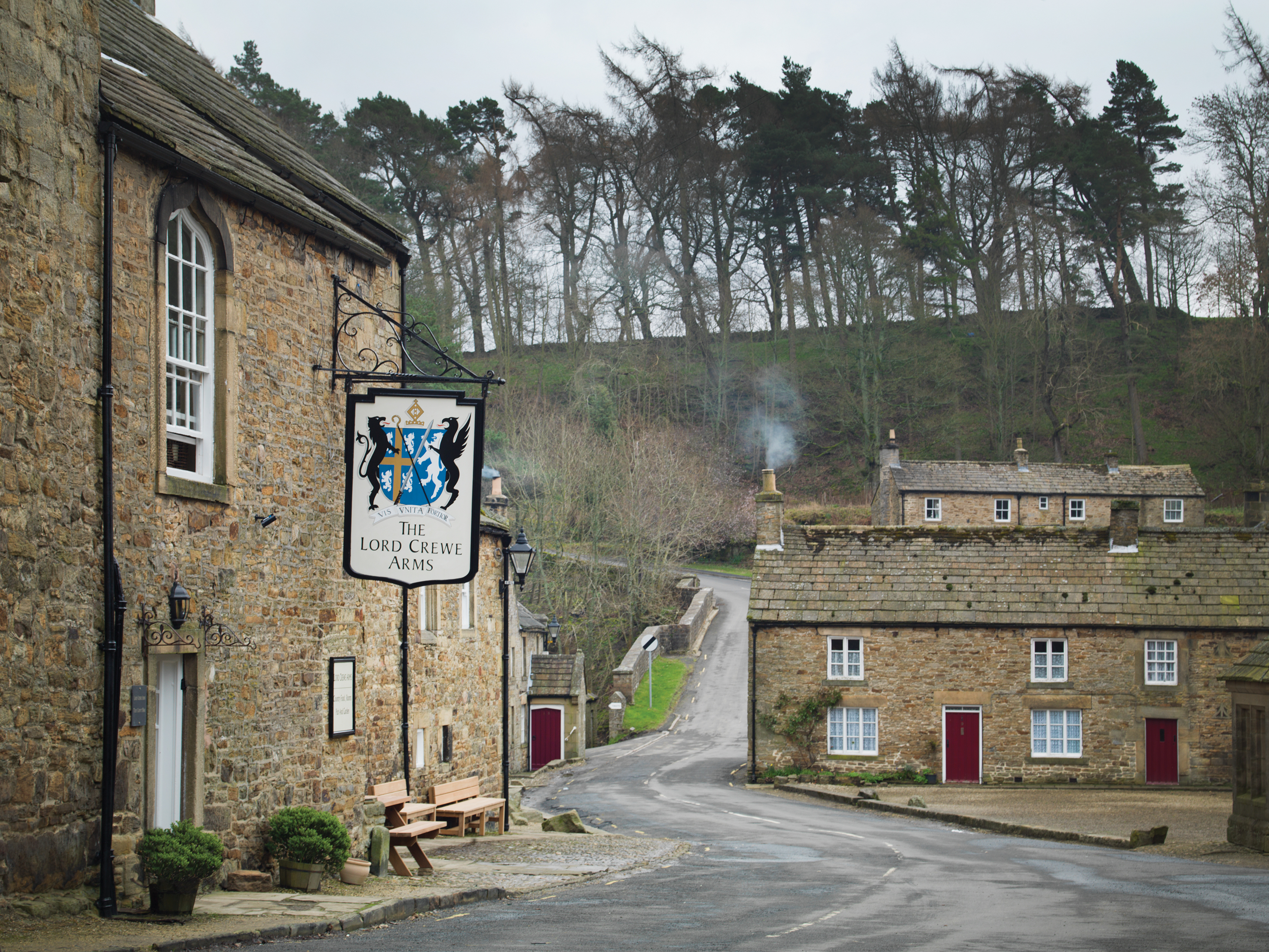 Swept up in the wilds of the North Pennine moors, holding court over the honey stone village of Blanchland and crafted by plucky Twelfth Century monks who headed for the Northumbrian hilltops in search of celestial isolation, this is just the spot for the perfect country hideaway.
Disappear into the twists, turns and discoveries of the once-upon-a-time Abbots guest house. Wallow in the warmth of their twenty one bedrooms, soothed lovingly with Pennine hues. Relish in the spoils of The Bishops Dining Room and the notorious Hilyard, where food that harks of heritage and skill laden the tables. Top up in the medieval vaulted pub The Crypt, or simply while away a quiet hour or two in the soft dappled glow of their ancient fireplaces.
Luxury Restaurant Club recommended. Dining benefits for Club members.
The Unruly Pig is a 16th century Suffolk Inn providing exceptional food, great wines, craft beers and friendly service in a fun and relaxed atmosphere. It's 5 mins drive from the historic market town of Woodbridge and features in the "5 of the best: pubs with walks" by the Financial Times." An Estrella Damm Top 50 UK Gastropub, recommended by the Sunday Times, Daily Telegraph, as well as many other foodie publications such as Delicious and Olive Magazines. It was also named as 'Best Pub in Suffolk' by the Great British Pub and Bar Awards. It serves 'Britalian' cuisine: local, seasonal British food but with an Italian influence. It caters for all dietary needs and has specific vegetarian, gluten free and dairy free menus. It's very dog friendly in the bar (with treats aplenty) which heightens the relaxed feel. Perfect to pop in for a drink or to spend time tasting fabulous wines and glorious food.
Luxury Restaurant Club recommended. Dining benefits for Club members.
From the chef-patron of the two-Michelin starred Midsummer House in Cambridge, this is Daniel Clifford's pub where every dish is superb.
History and tradition abound at The Flitch of Bacon, which takes its name from the trials that award a flitch of bacon to married couples that can swear to not having regretted their marriage for a year and a day. This tradition is traceable back to 1104, revived in Victorian times, and still held every four years to this day.
The long history of the Flitch of Bacon has a new chapter now, having undergone extensive sympathetic restoration to become a restaurant with rooms. Seasonal expression is found in the food, with local area producers providing quality ingredients.
Luxury Restaurant Club recommended. Dining benefits for Club members.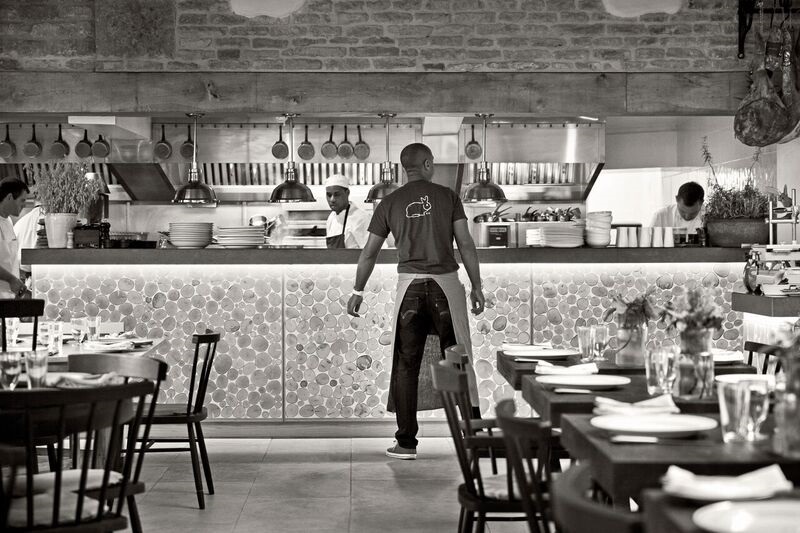 From the purveyor of luxury laid-back chic of Bamford stores and the lush Daylesford Organics range of goods comes the Carole Bamford makeover of the local pub. Just a short distance from the Daylesford's epicentre where you can shop for food, clothes, spa, stay and gardening goods, is this beautifully made over restaurant / bar. 
Enjoy casual luxury dining that has a natural rustic charm. The inn's updated image has bleached wood tables, raw linens, stone flagged floors and wooden chairs, retaining and enhancing the buildings integrity. The menu ingredients draw you as you would expect from the restaurant arm of Daylesford. Good British food combined with tantalising flavour twists.
Luxury Restaurant Club recommended. Dining benefits for Club members.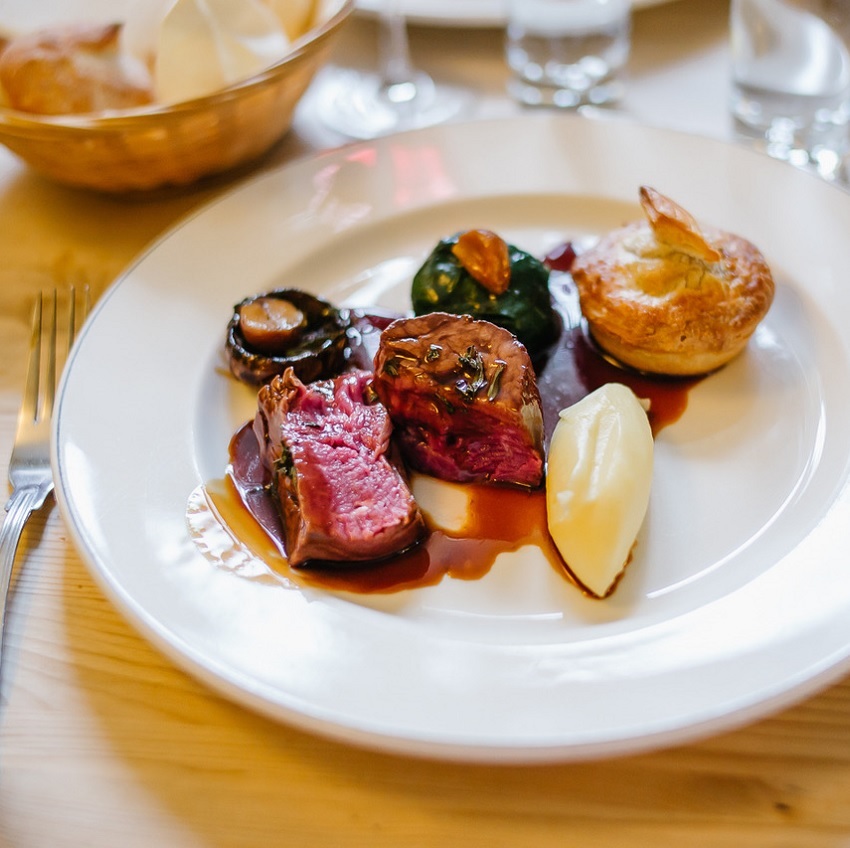 The Crown at Burchetts Green and is owned and run by multi-award winning (Michelin-star included) chef Simon Bonwick. A unique restaurant with only 18 covers ensures a discreet warm, kind and unforgettable experience. Simon loves to cook and this comes through in the food. Everything is prepared and cooked by chef from well sourced ingredients hailing from France and some of the UK's best independent food and wine producers, ensuring a wholly English-French experience. Dean (one of Simon's 9 children) runs front of house and has had a remarkable journey to The Crown having spent six years at The Waterside, Bray, a year at Les Pres de Eugenie, in France, a year at Aubergine Restaurant and a number of years with the Hand and Flowers. The menu changes regularly and includes some of Simon's rather unique and refreshing descriptors such as "Slow Cooked Veal Cheek with Rather Nice Veal Sauce" and "Fromagerie Cheese with Me Flapjack".
The Beckford Arms is a traditional yet stylish country pub with rooms located on the edge of the stunning rolling parkland of the Fonthill Estate in south Wiltshire just off the A303 – only twenty minutes from Stonehenge or Salisbury and under two hours from London. This lovely pub has a lot to offer with a bar, restaurant, sitting room, private dining room in the library, bedrooms, and a large pretty garden and terrace.
Menus change depending on season and availability, but don't be surprised to see whole suckling pig spit-roasting on the bar's open fire, or a selection of game pies with homemade pastry and aged Wiltshire steaks. For dessert you might be offered buttermilk pudding with gooseberry or dark chocolate truffle with hazelnut and sea salt ice cream.
Josh and Holly Eggleton took over this 200 year old country pub in 2006, lovingly restoring its original features and bringing in a fine dining ethos while still maintaining its tribe of locals that create its relaxed atmosphere.
Situated between the cities of Bristol and Bath, guests can enjoy unrivalled views of the Chew Valley from the restaurant or take a seat in the garden and oversee progress on the new fruit orchard being planted in the nearby field.
The menu is varied and changes daily but the emphasis is on simplicity, with all fresh ingredients coming from just across the Valley and the team know the provenance of everything on the menu… feel free to ask them about anything you're curious about. The farmland around The Pony & Trap is an extension of their kitchens, with supplier partners applying the same ethos, drive and attention to detail as their team does in cooking and serving it up.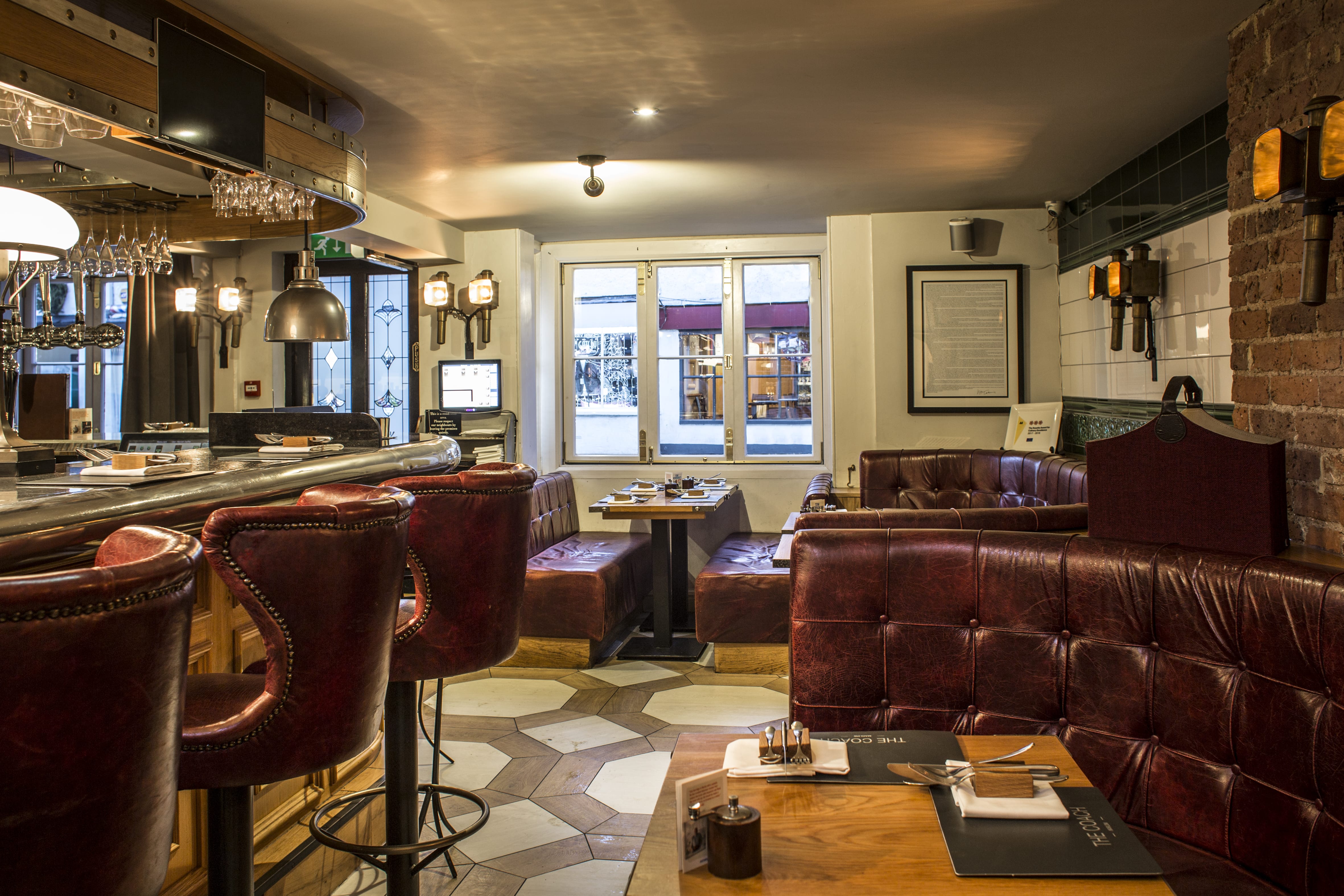 The Coach is Tom Kerridge's second site and is a sleek modern gastropub, not far from Kerridge's 2 Michelin-starred the Hand & Flowers. The Coach is often filled with Marlow locals watching the sports on the television with a pint in one hand – a truly excellent local pub.
Menus here include Oxfordshire Hare Pasty with Mushroom Ketchup or Venison Chilli with Red Wine, Chocolate and Toasted Rice Cream, and a large choice of meat free dishes such as Rotisserie Beetroot with Feta, Rosemary and Horseradish and Lincolnshire Poacher with Crackers and Grapes.  For dessert why not try the Tonka Bean Panna Cotta with Mango, Honeycomb and Ginger Wine Jelly.
The warm, beautiful bones of this splendid old inn put one in mind of the Bennet sisters meeting for a nuncheon. But the food belies the old world character. Yes, it's agreeably traditional English dining, but the sheer quality, the superb attention to detail, the sizzling imagination at work here transcend any thought of pub dining. This is the business: the Freemasons is a proper destination restaurant on the gourmet trail. The flavours range across the spectrum from delicate to powerful. The ingredients are zingily fresh and the service down to earth but excellent.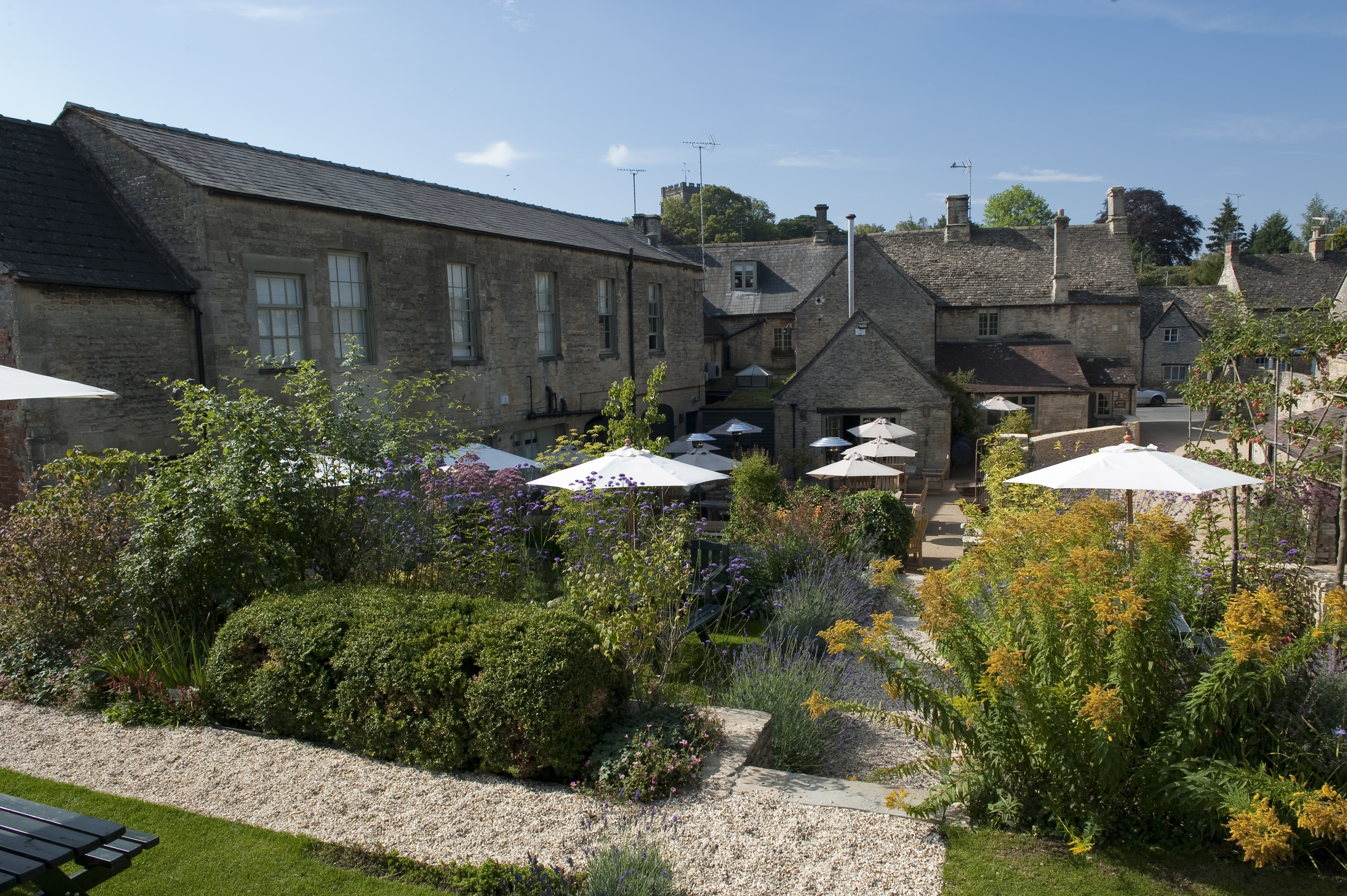 The Wheatsheaf Inn is a stunning honey coloured, seventeenth century former coaching inn come boutique style hotel clad in Virginia Creeper, in the historic town of Northleach in the stunning Cotswold hills. It offers 14 very stylish bedrooms, a restaurant and bar, tiered cottage gardens and private dining rooms, this property truly offers a very cool dining location, decorated with beautiful flair for a traditional but very chic and contemporary look. Visited by a fashionable Cotswold set and serves fantastic local food.
***