The 15 Best Restaurants in Cornwall
There are the same amount of Michelin star restaurants in Cornwall as there are in Bray, which is four. That said, there's a distinct upsurge in hotel restaurants, pubs, seafront properties and beach shacks complementing Cornwall as the number one holiday destination in the UK. Download the free Luxury Restaurant Guide app to find the finest restaurants nearest to you, and see the crème de la crème of the best dining in Cornwall: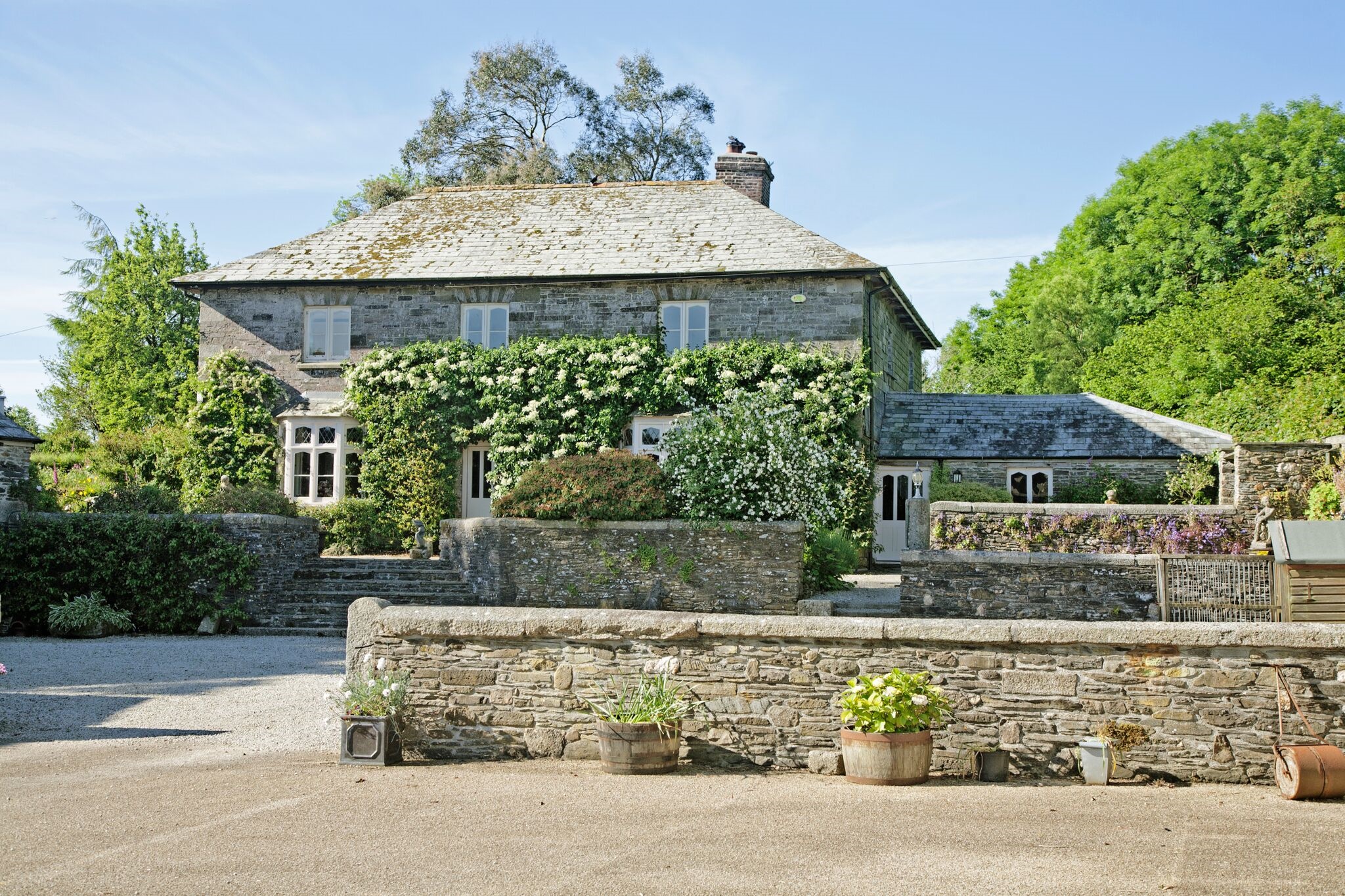 Dine on-trend at this beautiful renovated 18th century farm in 66 acres – now five bed guesthouse, restaurant, bakery and, still a farm. It's the concept of top chefs Tom Adams and April Bloomfield where great food is enjoyed in a non fussy, rustic style, with drinks and canapes served in the house before moving to individual tables in the restaurant.  Open for dinner Thursday to Sunday, it starts at 7pm with a series of snacks followed by a five course set menu. The offering changes regularly depending on the season and what the farm is producing. Dinner is £65 per person.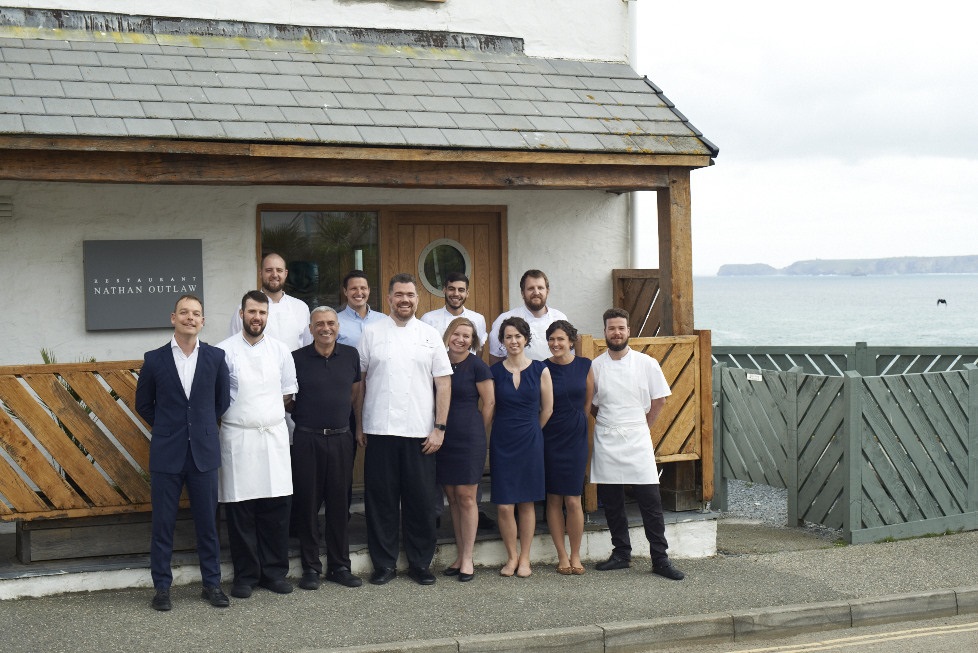 Restaurant Nathan Outlaw is the highest rated restaurant in Cornwall with 2 Michelin stars, held since 2010. It is situated at the top of Port Isaac overlooking the rugged Cornish coastline, and exclusively serves a seafood tasting menu using the finest sustainable seafood caught off the Cornish coast by small day boats. Menu £130 pp served lunch and dinner.
***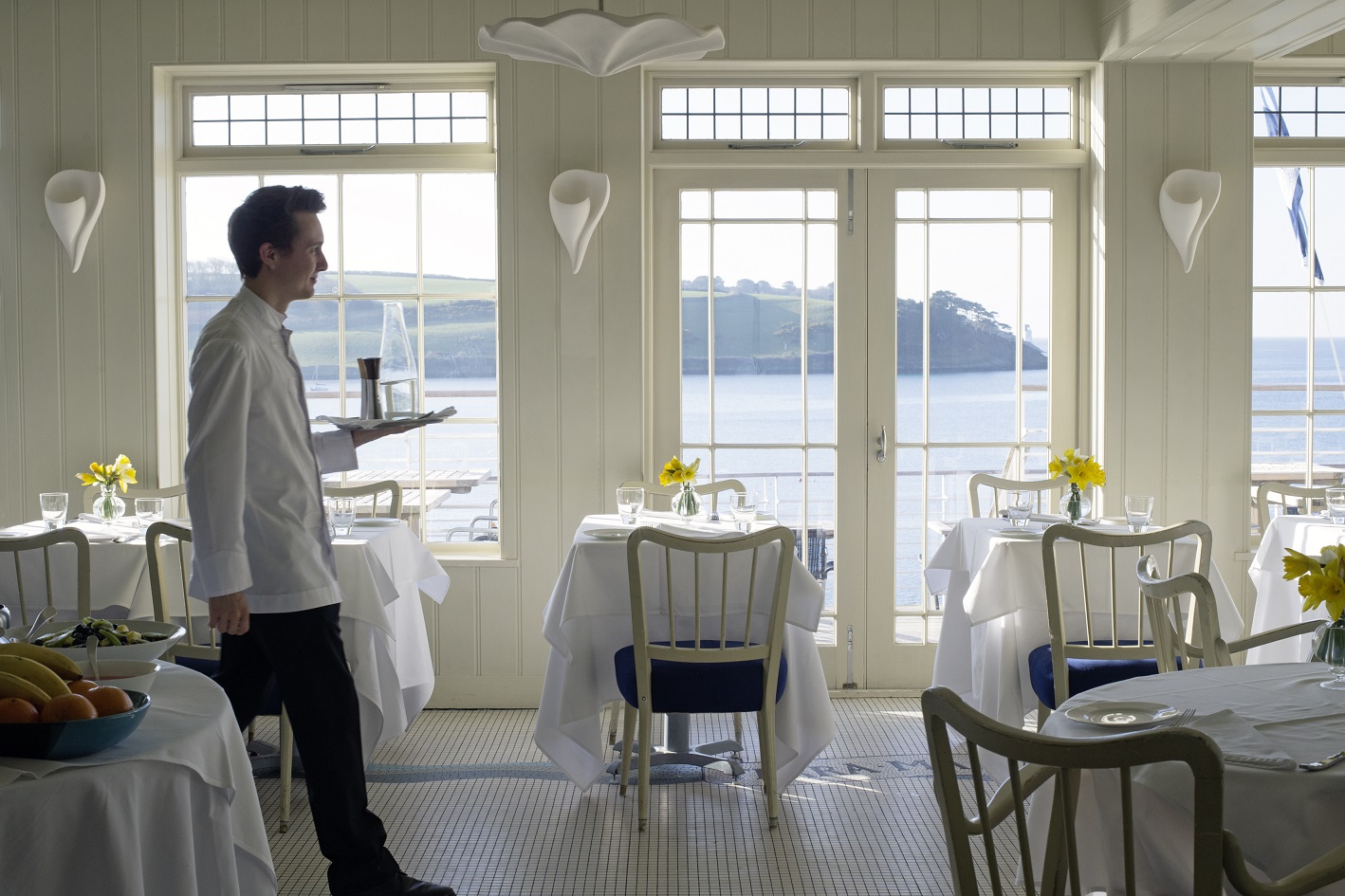 You'll find the finest seaside chic at Hotel Tresanton, a former yachting club which has seen a stunning transformation at the hands of owner Olga Polizzi. Like this picture, it's a delightful mix of white-washed walls, watercolours and mosaics. The elegant restaurant is flooded with natural light from the windows on two sides making the most of the beautiful sea views. Outside, a delightful two tiered terrace enables you to really make the most of the setting. The menu makes the best use of the wonderful local produce within the daily changing menu and introduces a hint of Italian to the otherwise eclectic cuisine. Enjoy Luxury Restaurant Club rewards here.
***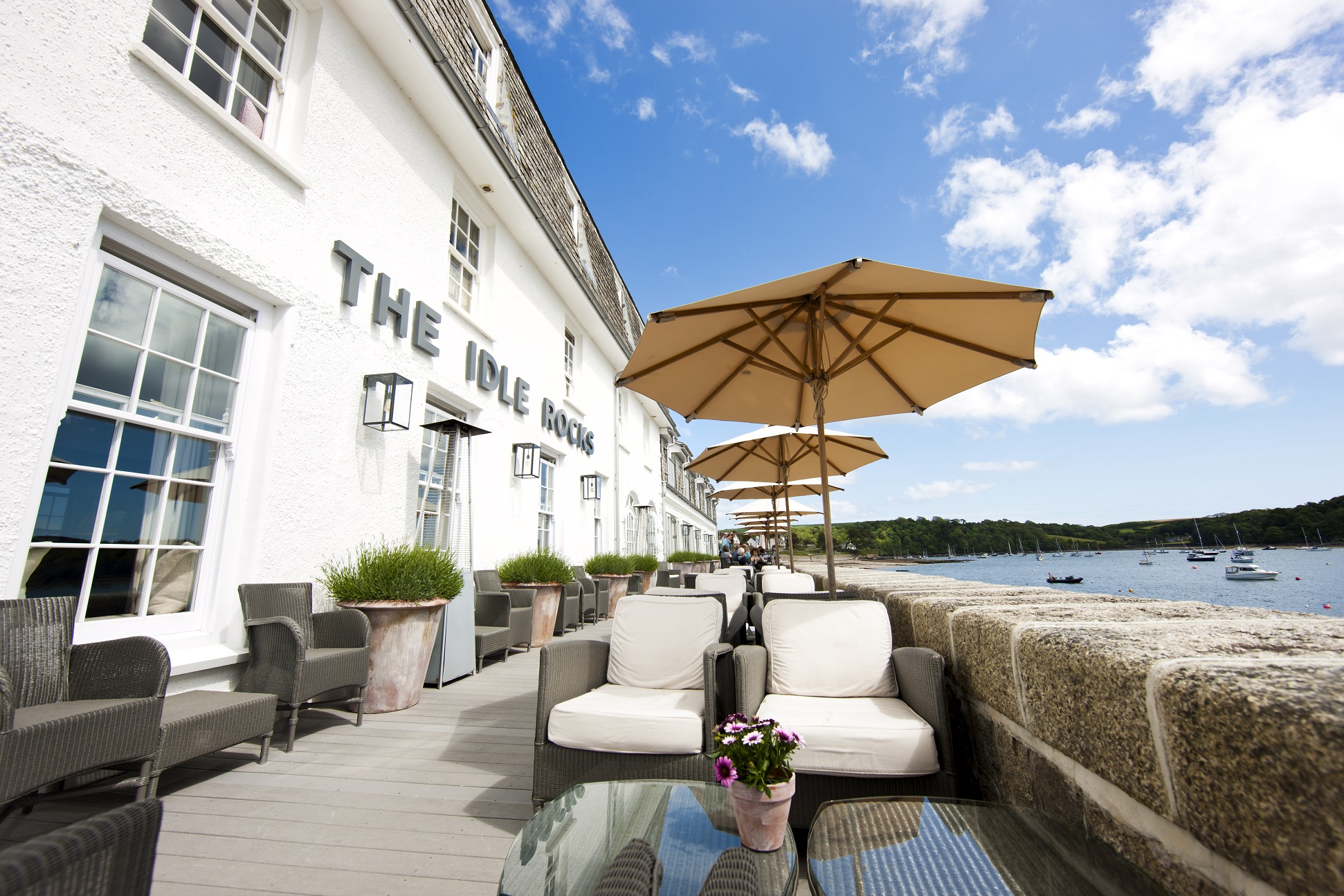 It has been a luxury coastal hotel since it opened over 100 years ago, but in 2013 when it reopened under its present day owners, the former chairman of Aston Martin, it has enjoyed a veritable new lease of life. Idle Rocks has since won a string of awards, including "50 Best Beach Hotels in Europe" by The Sunday Times Travel Magazine. Try the restaurant on the South facing Terrace which offers an ideal location to appreciate the view across the water, whilst enjoying fabulous food, centred on fresh Cornish ingredients. Enjoy Luxury Restaurant Club rewards here.
***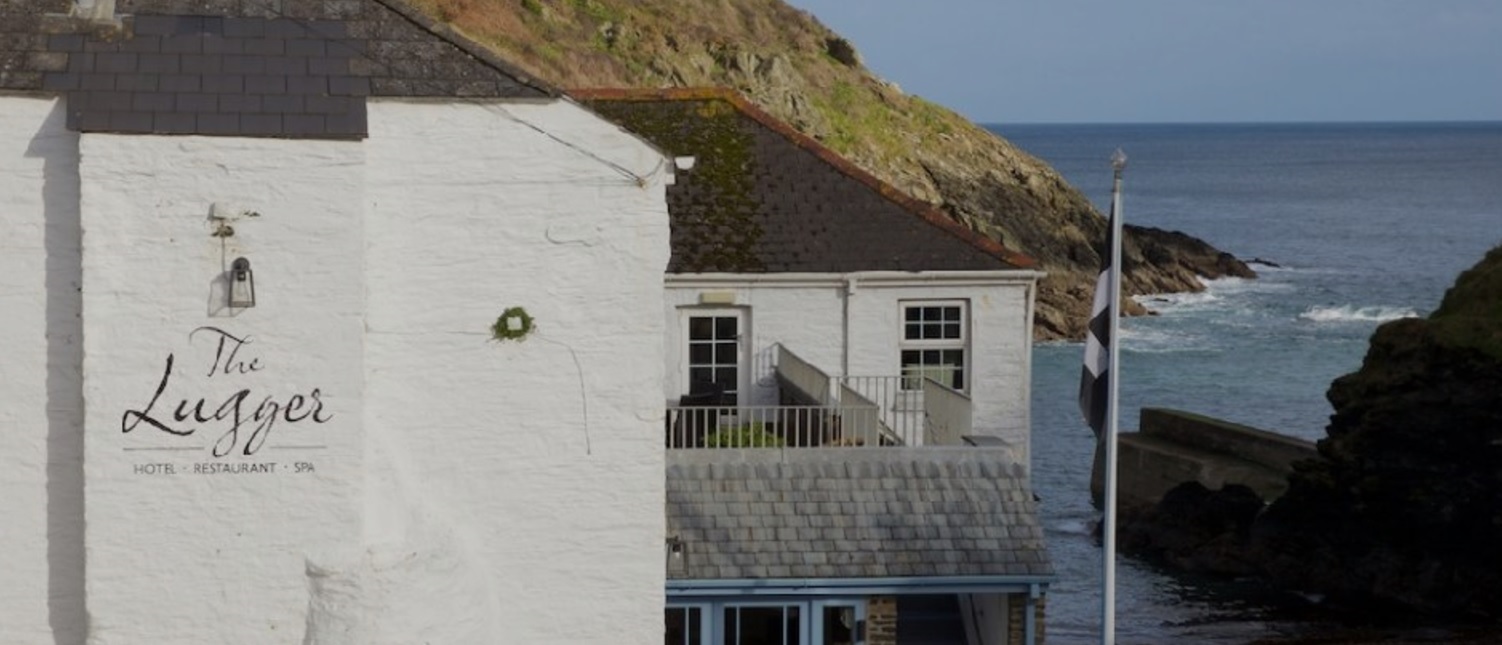 The waterside location of The Lugger is one of the most idyllic anywhere in the UK, really! In the unspoiled fishing village of Portloe, The Lugger is a former 17th century smugglers inn, boat building shed and house that has been carefully built onto. It leads straight to the waters edge which is still actively used for fishing. You can dine inside or there is a small balcony where you can dine and view all the goings on too. The menu is a fine, delicate mix of flavours, textures and classical cuisine, with emphasis on locally-sourced Cornish produce, particularly game, shellfish, lobster and crab. Go for a walk afterwards on the incredible Roseland Peninsula to enjoy nature at its best. Enjoy Luxury Restaurant Guide rewards here.
***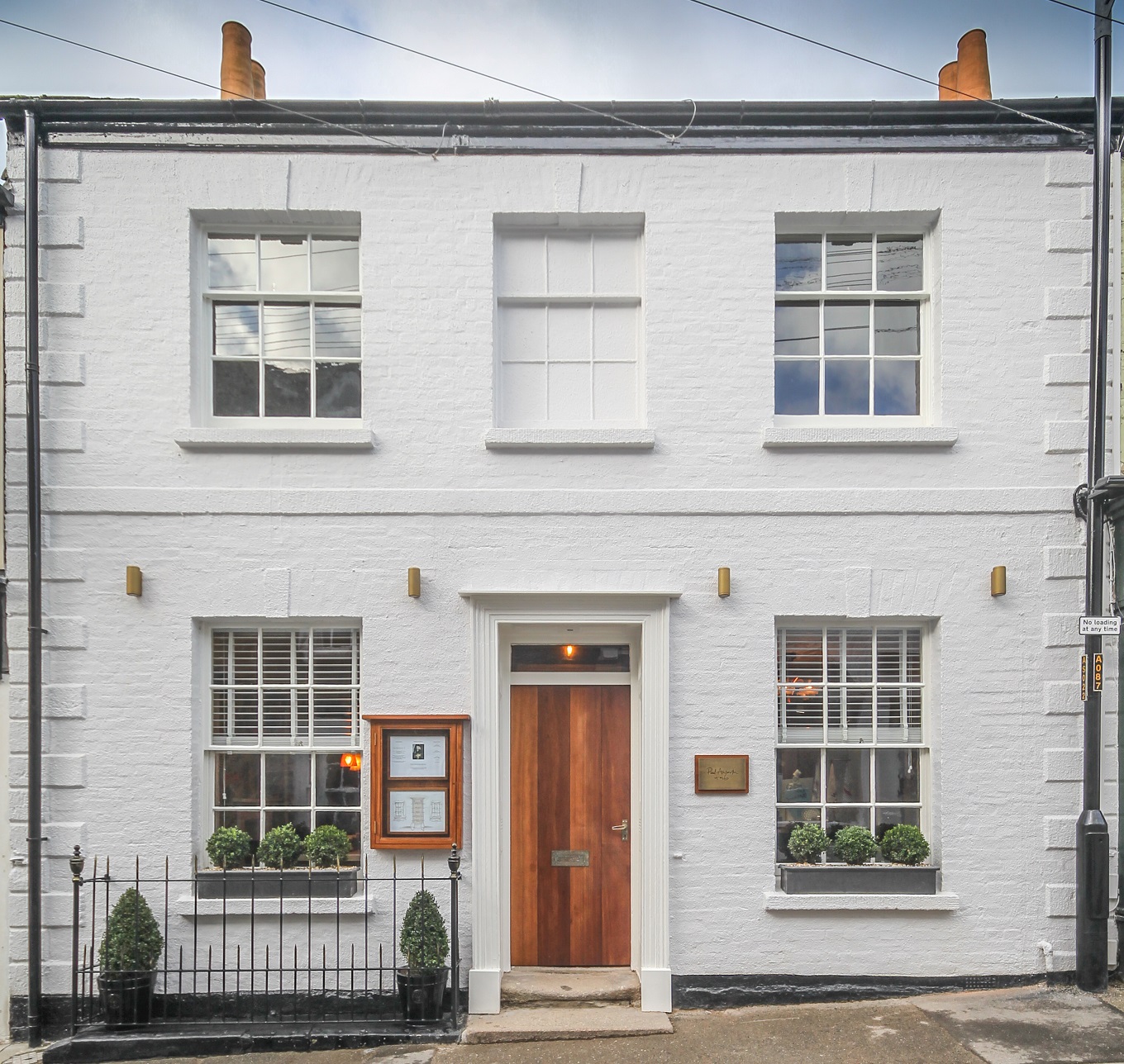 Michelin-starred No 6 has retained its accolade since 2013 and is the only holder of the accolade in Padstow. Whereas the world famous Rick Stein's Cafe is seafood, No 6 showcases Cornwall's game, shellfish and meat from the areas great artisan producers. The restaurant is in a charming Georgian terrace in the centre of Padstow, the interior is as composed and elegant as the menu – not too formal, not too casual. Paul Ainsworth, chef/ patron set up No 6 in 2006 having had an illustrious career working with Gary Rhodes, Gordon Ramsay and Marcus Wareing.
***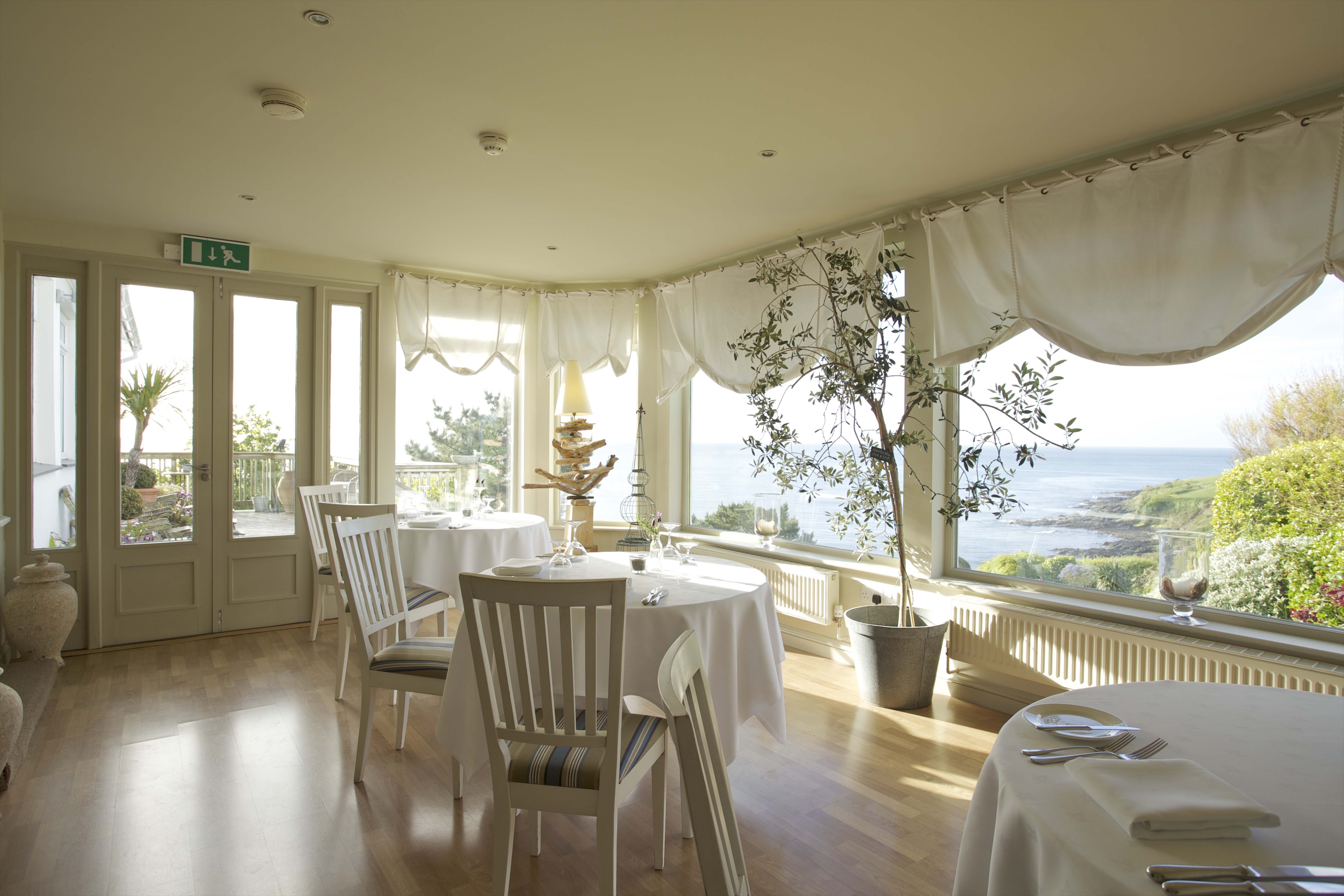 Driftwood Hotel is spotless and perfectly done and its Michelin-starred restaurant is stylish and seaside-fresh with instant appeal. The property is privately-owned, simply styled, comfortable – a perfectly relaxed coastal boutique hotel in Cornwall. It overlooks the stunning Gerrans Bay and has the surrounding seven acres too where you are able to meander down a pretty woodland path to their own beach and cove. The cuisine, by Head Chef Chris Eden, is divine, locally caught fish and game with tingling fresh local produce. The restaurant is open for dinner only.
***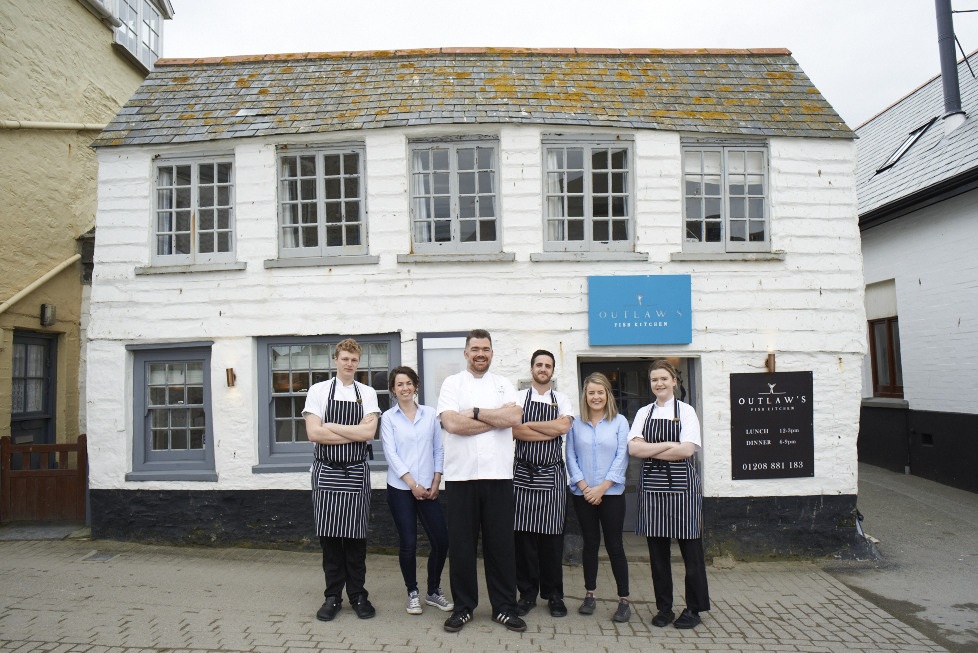 This Michelin star at Outlaw's Fish Restaurant gives Nathan a full house of Michelin stars for his fine dining restaurants in the UK – that being Outlaw's at The Capital in London with 1 star, Restaurant Nathan Outlaw with two stars, and this one. It is located within a 15th century fisherman's cottage overlooking the harbour at the bottom of Port Isaac. Opened in 2013, the menu continues to offer unique dishes created from the freshest seafood landed from the surrounding waters each day. The kitchen, lead by Head Chef Tim Barnes, prepares small, original and delicious seafood plates cooked to order. Relax and enjoy Nathan's unique approach to seafood, whilst absorbing the vibrant atmosphere of this lively fishing village.
***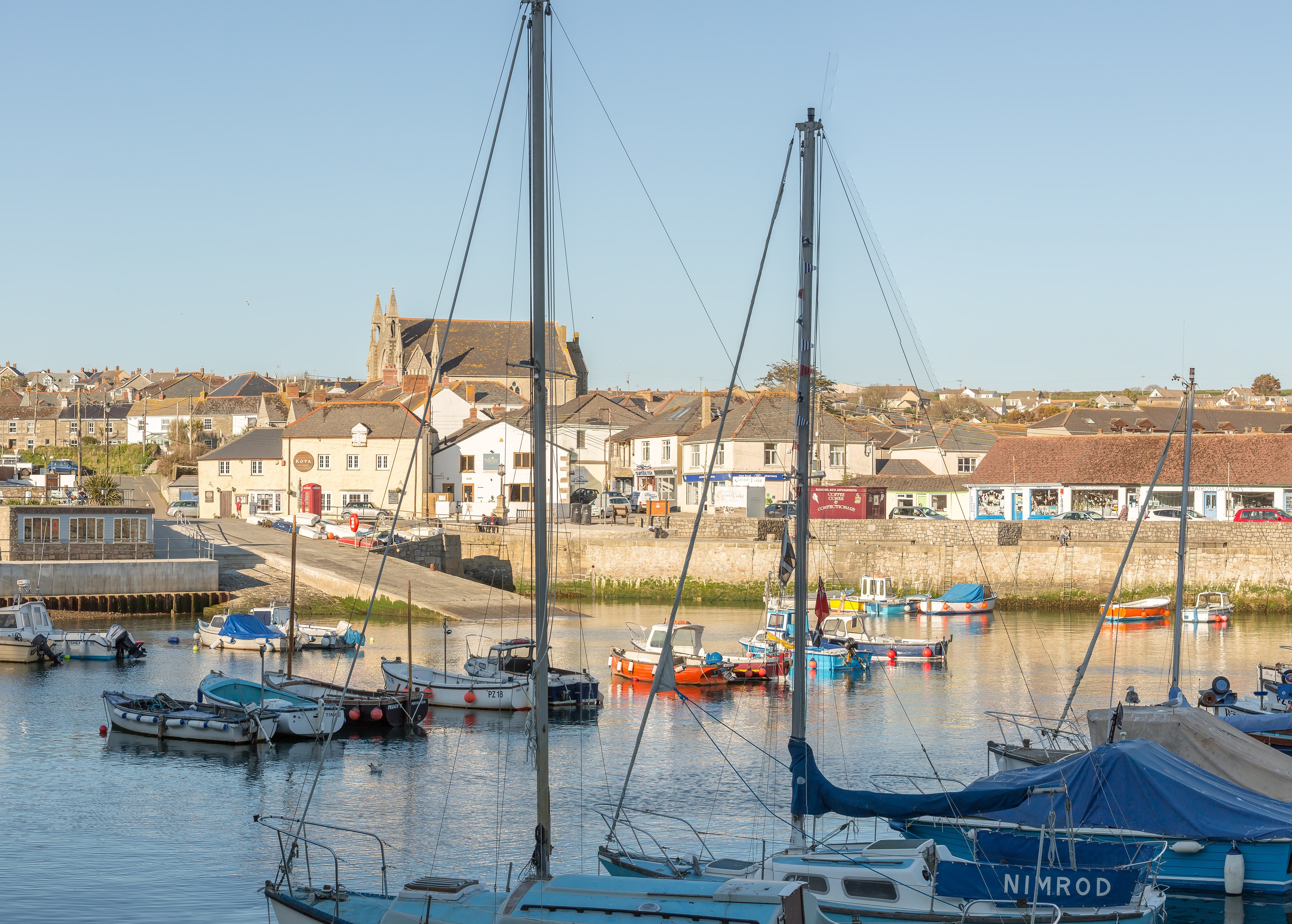 This is an exciting restaurant from Chef/owner Jude Kereama, a New Zealander who has won awards for his restaurants in both London and Auckland before moving down to Cornwall. He was chosen to represent the South West in Great British Menu, and his wife Jane heads up the front of house. Jude, who is half Maori, called the restaurant 'Kota' which means shellfish in Maori. Here you can enjoy his style of Chinese, Malay and Western influenced food which also takes advantage of the Cornish local produce. There are also two bed & breakfast rooms to make a night of it, one with a stunning harbour view.
***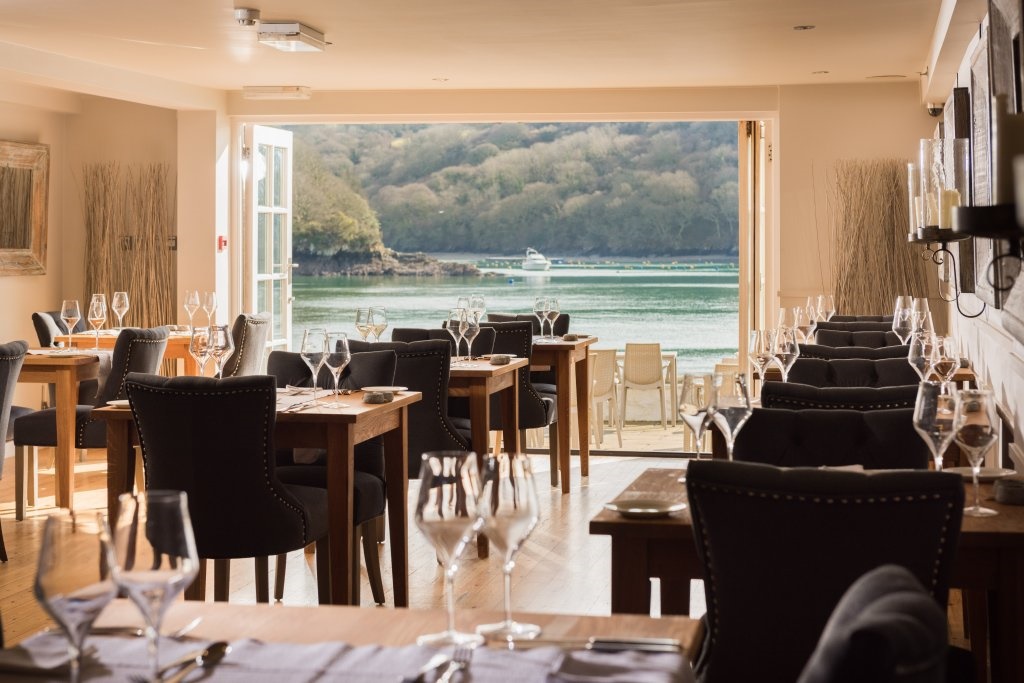 This is the best waterside terrace for dining in Fowey. The Old Quay House Restaurant, simply named as Q, offers Fowey River oysters, local scallops, West Country meat and Cornish cheese in a beautiful boutique hotel setting. Enjoy a two course set lunch for £25, three courses £32, or dinner two courses for £37.50 and three courses for £45.
***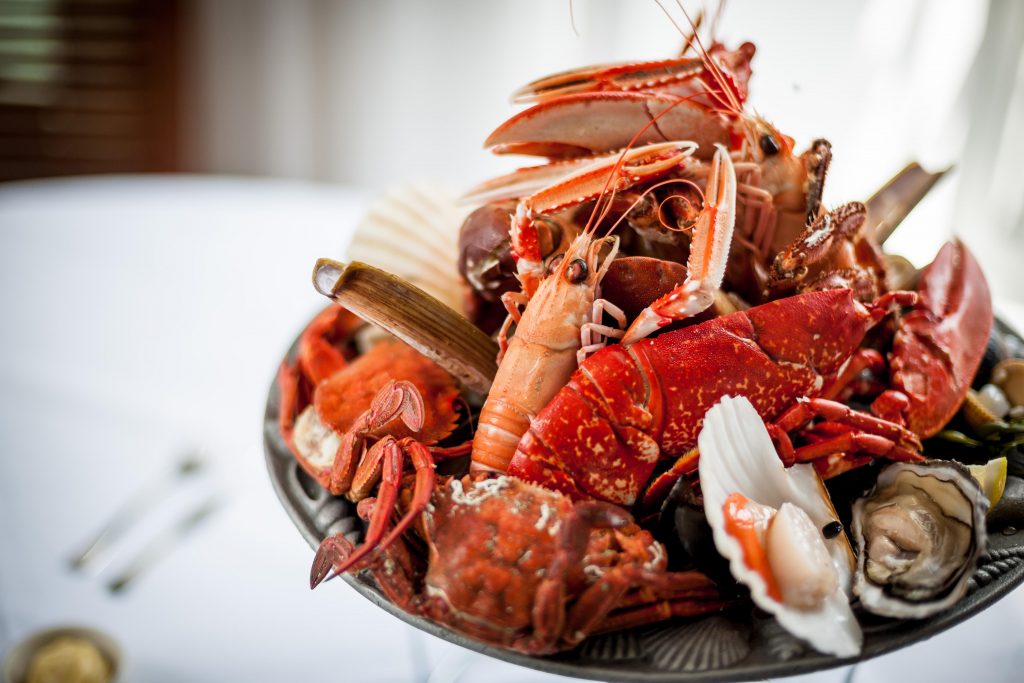 This is perhaps one of the most famous restaurants in Cornwall. Opened by Rick Stein and Jill Stein in 1975, The Seafood Restaurant established an international reputation for the very freshest fish and shellfish, often landed on their doorstep. Head chef, Stephane Delourme and his team create simple seafood dishes with classic flavours using Rick's recipes. There is also a seafood bar right in the middle of the restaurant where you can watch chefs assembling platters of oysters, langoustines and sashimi. No reservations are required for the bar and you can order anything from the a la carte menu.
***

The stunning headline shot used for this blog is from The Cove.
On the shoreline of Maenporth Beach, The Cove has absolutely perfect uninterrupted views across Falmouth Bay. It offers fine dining with Cornish ingredients in a stylish glass-fronted building where you can enjoy lunch al fresco on the elevated terrace, or a full dining experience with the most picturesque views.
***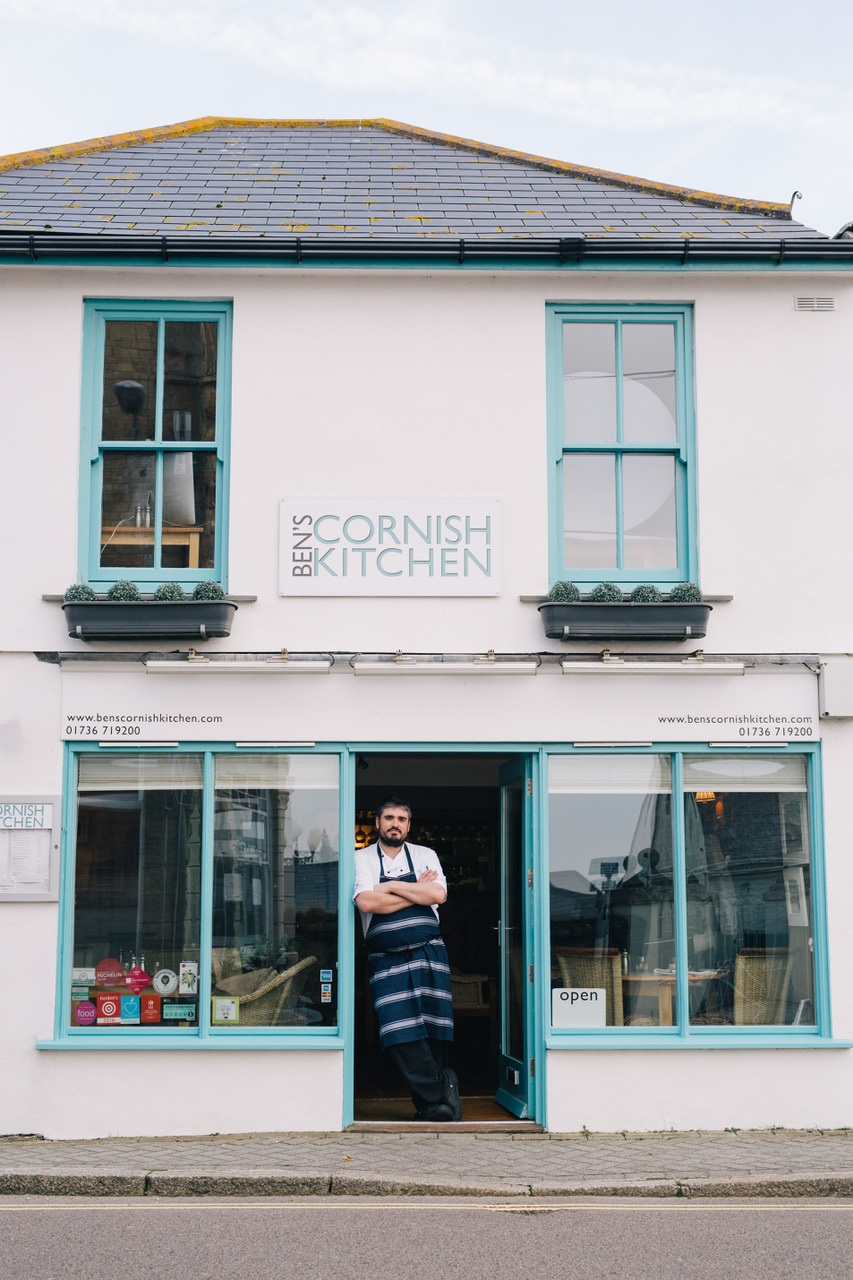 This bijou little restaurant is causing quite a stir for its beautiful creative dishes in a charming setting by the sea. The business is a family one with Head Chef Ben Prior, younger brother Toby on desserts, and the glue is mum, Jayne Prior… not forgetting restaurant manager Rob George. Lunches are more simple affairs than dinner, and dinner menus are two courses £29 and three courses £35.
***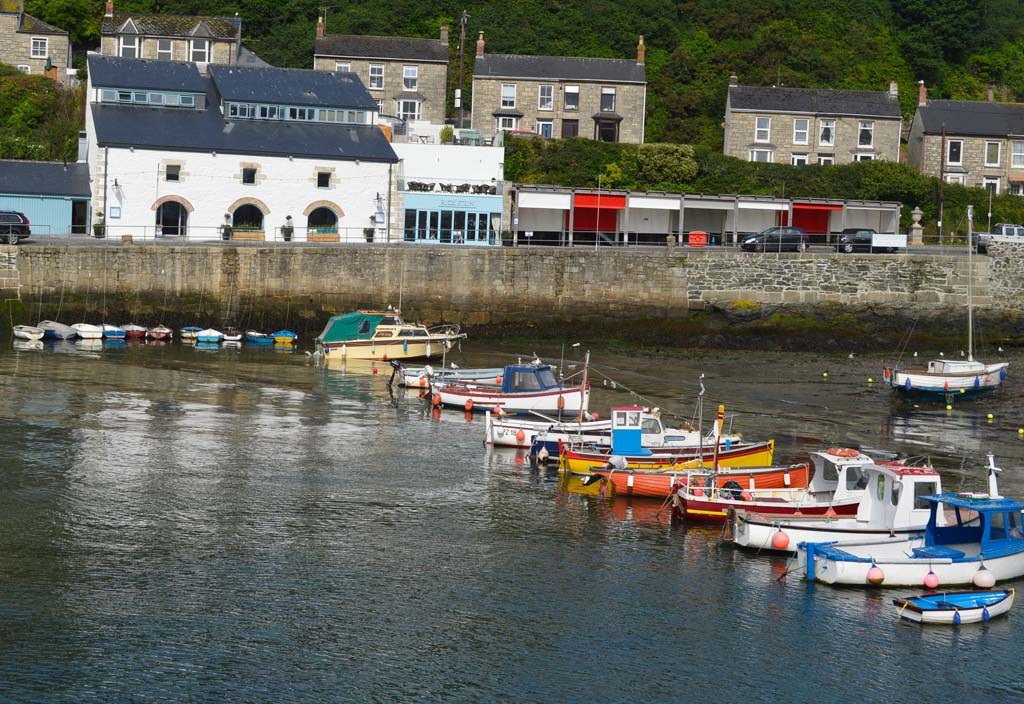 Rick Stein Porthleven has fantastic harbour views dining in the restaurant or on the terrace. It uses local and seasonal produce to create the dishes which are inspired by Rick's travels around the world such as Goan cod curry, salt and pepper prawns, classic Cornish fish and chips, and steaks. Enjoy two course £17.50, three course £21 for lunch and early dinner until 6.30pm.
***
And one to try…
Opening 05 July 2018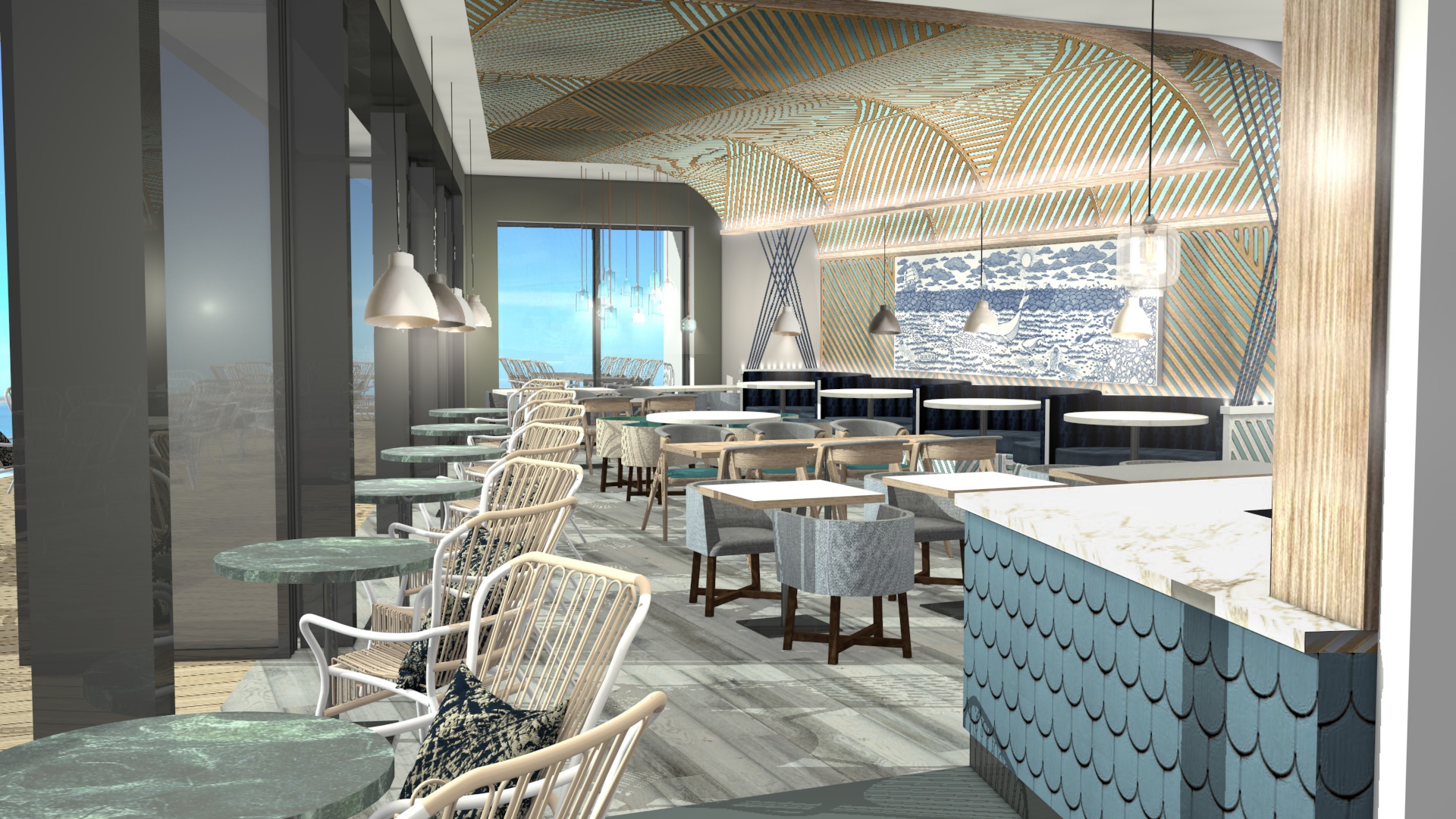 We look forward to trying the soon-to-launch restaurant, The Summerhouse. Aptly named, it used to be the summer house for a wealthy local mine owner, Captain John Oates, owner back in 1870 of the richest copper mine in the district. The house then became purchased by Perranporth legend Pete Batchellor's grandparents in 1924, and until recent years was the Ponsmere Hotel. Since then it has been a building site for five years so a lot of excitement surrounding the opening. The new restaurant will have breathtaking views and a 'dining experience second to none' we are told. Tables are now available to be booked. Tapas menu served from 12pm to 3pm; 3 course dinner menu served from 6pm – 9pm and drinks served from 9am to 11pm.
***
Find all the best restaurants by downloading the free Luxury Restaurant Guide app here