Cheese Board of the Week: Linthwaite House Hotel
A new feature for us this week! As Christmas approaches and the season of red wine and crackling fires is upon us, we thought you might be interested in what exquisite cheeses are being served in the restaurants in the know right now?
Impress your guests with some truly exceptional fromage, or head to The Lake District Restaurant at Linthwaite House and experience their cheese board for yourself!
As a previous winner of Cheeseboard of the Year competition, Linthwaite work closely with John Natlacen of Churchmouse Cheeses in Kirkby Lonsdale ("Best Independent Cheese Shop of Great Britain"), to create an extensive British list including some of Cumbria's award-winning cheeses.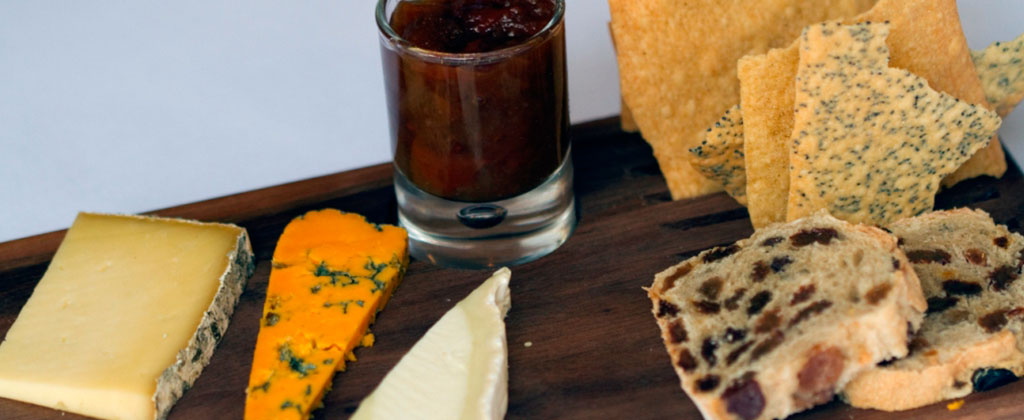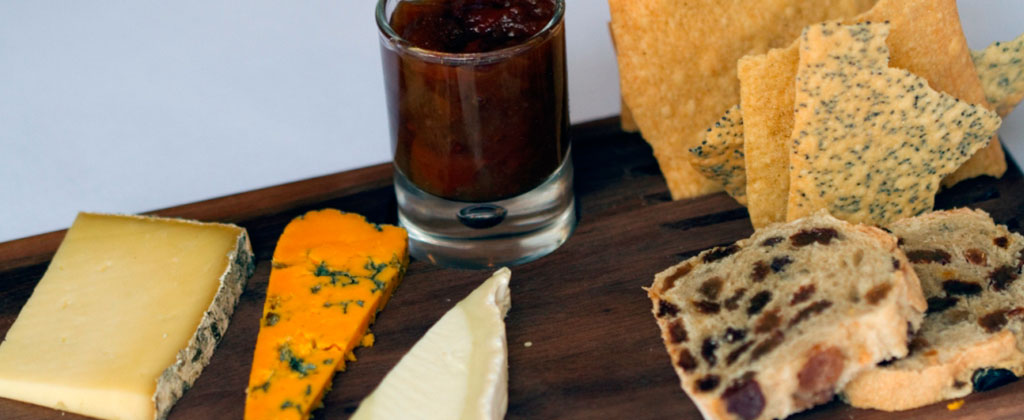 Sample Cheese Board
The cheese board is served with blue poppy seed and celery salt biscuits, raisin loaf, and homemade chutney.
Stinking Bishop (Gloucestershire)
Stinking Bishop cheese, despite its alarming name and smell, is mild-flavoured. It is made from the pasteurised milk of Gloucester cattle. The distinctive odour comes from the process with which the cheese is washed during its ripening; it is immersed in Perry made from the local Stinking Bishop pear (from which the cheese gets its name) every four weeks while it matures. Vegetarian rennet.
Golden Cross (East Sussex)
Vegetarian, soft-white cheese of log shape made from unpasteurised goat's milk. The cheese flavor is a mixture of vanilla and caramel with the bitterness of celery and green grass. The cheese ripens in four to six weeks and is produced by Kevin and Alison Blunt in East Sussex region. Vegetarian rennet.
Colston Bassett Blue Stilton (Nottinghamshire)
A buttery and melt-in-the-mouth creamy traditional pasteurised cow's milk cheese. Made at of the smallest Stilton Dairies, Billy Kevan and his team use a traditional recipe which calls for hand ladling the curd from the vat to trolleys where it drains overnight before the cheese is matured for at least eight weeks. This technique allows them to use less rennet and the result is the melt in the mouth texture that sets Colston Bassett apart from other Stiltons. Vegetarian Rennet.
Flower Marie (East Sussex)
Gentle, nutty tasting unpasteurised goat's milk cheese made by Kevin and Alison Blunt at Greenacres Farm. Firm and fresh tasting when young, it develops more intense flavours as it softens with maturity. Vegetarian rennet.
Cornish Yarg (Cornwall)
Hand-made following a 17th century recipe that was rediscovered by a couple called Gray (Yarg is Gray spelt backwards!), this modern pasteurised cow's milk cheese has a smooth paste and a mild, slightly mushroomy flavour. Vegetarian rennet
Cheese may be taken instead of, or in addition to dessert £8.95 if taken as an extra course
The Chef: David Aspin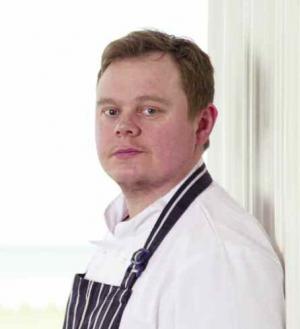 David joined the luxurious Lake District hotel in August 2016 from Rocca Bar & Grill (three AA Rosettes) in St Andrews in Fife, Scotland, where he was Executive Chef. He has had an illustrious, award-winning career spanning more than two decades, the highlight being the award of a Michelin star to Paul Heathcote's Longridge Restaurant in Preston, Lancashire while David was Head Chef. David has also worked for some of the UK's most famous chefs, including Marco Pierre White when he had his three-star Michelin restaurant, The Oak Room in Piccadilly Circus, London, and Gordon Ramsay at Royal Hospital Road. He has further honed his craft at top restaurants Abstract in Inverness, Scotland; Establishment in Manchester; Northcote in Blackburn, Lancashire; L'Escargot in Soho, London; and the two Michelin starred L'Ortolan in Reading, Berkshire, among others.
The Restaurant – Linthwaite House Hotel, The Lake District RestaurantCrook Road | Windermere | Cumbria LA23 3JA | 015394 88600 | www.linthwaite.com
This award-winning Lake District restaurant serves 'modern British' food. The restaurant has been listed in Michelin, awarded a high 5 in the Good Food Guide and other recent awards also include Cumbria Life Hotel Restaurant of the Year 2015, Lake District Life Hotel Restaurant of the Year 2015 and 2016 'Best Service' award from Condé Nast Johansens.
The Offer –  Member dines complimentary when dining with one or more guests when having dinner Sunday to Thursday – click here for more details.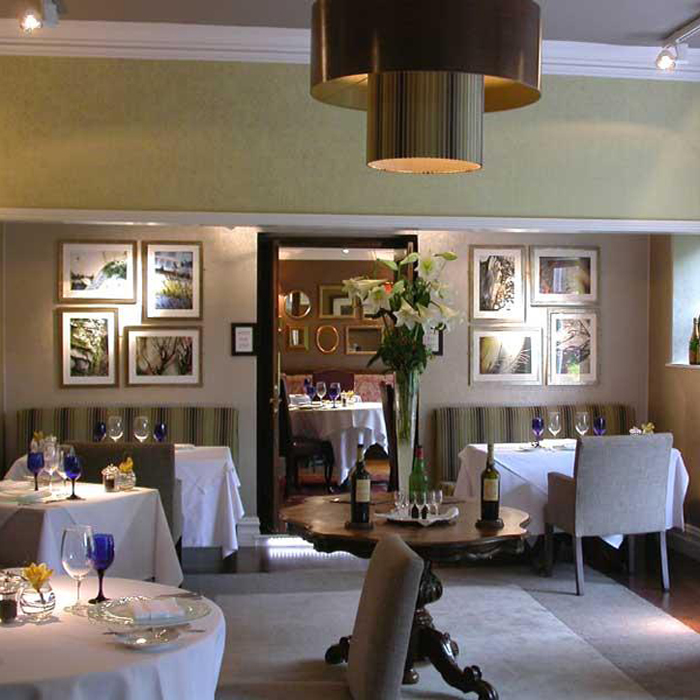 Not a member? Why not treat yourself or a loved one with the gift of dining in luxury for a year? Join today for just £95.00. Go to www.luxuryrestaurantguide.com.