Country House Hotels: Interior Design Inspiration
With the nights drawing in and the season of entertaining almost upon us, November is the perfect time to update your living space. One of the top trends in interior design for several years now has been heritage. Based on the the country house hotel style of elegant, classic pieces and colour fused with comfort, luxury and relaxed sophistication, many of us now seek our inspiration from these doyennes of chic interior design.
Our country house hotels come in all shapes and styles. Whether you favour opulent furniture and plush fabric, farmhouse flagstones and warm wool rugs or the clean lines and geometric shapes of contemporary aesthetic, your own interpretation of these warm and inviting spaces will be a rewarding change.
Here are some beautiful examples of inspiring interior design from our finest Country House Hotels, to get your decorating muse enthused!
Farmhouse Chic
Hotel: Dormy House, Broadway Interior designers: Toddhunter Earle
The natural textures of stone, wood and leather, along with careful lighting provide a calm space at Dormy House. Click here for member dining offer
Contemporary Country Estate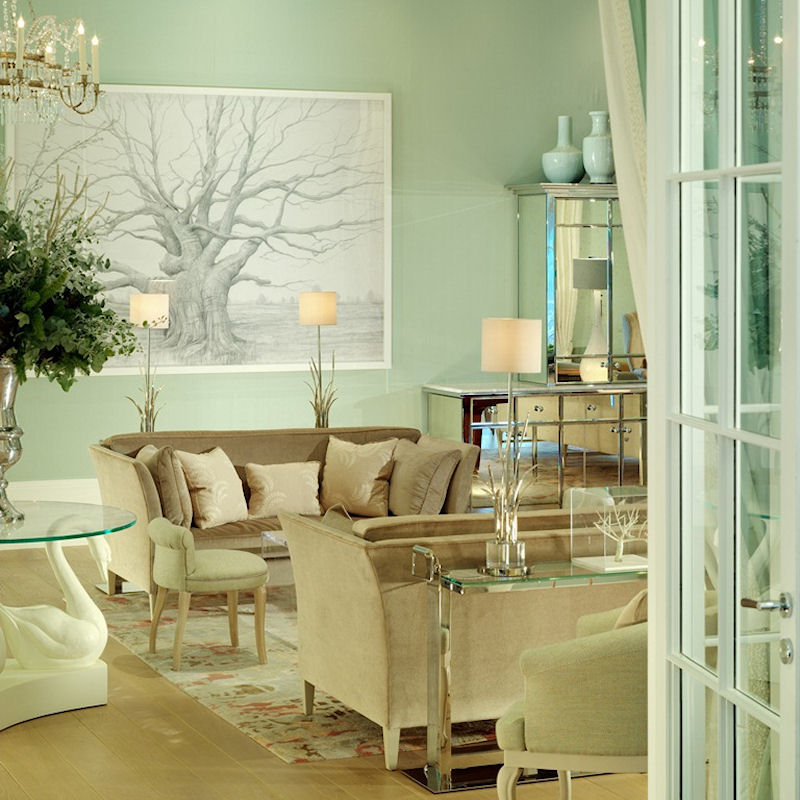 Hotel: Coworth Park, Ascot (Dorchester Collection)  Interior designers: Fox Linton Associates
Peaceful hues of green and gold along with quirky artwork and intriguing sculpture provide a luxurious but relaxed environment at Coworth Park. Click here for member dining benefits
Cool Cotswold Sophistication
Hotel: The Painswick, Gloucestershire Interior designers: Nicky Farquhar and Cathy Birtles
Stripped back style combined with fun playful elements and simple calm colours lead to an intimate feel at The Painswick. Click here for member dining benefits
Stately Heritage
Hotel: Cliveden, Taplow Interior designers: Mario Nicolaou and Sylvie Le Maitre
A balance of European influences and English tradition reflect the historical features of this iconic space. Click here for member dining benefits
Modern Eclecticism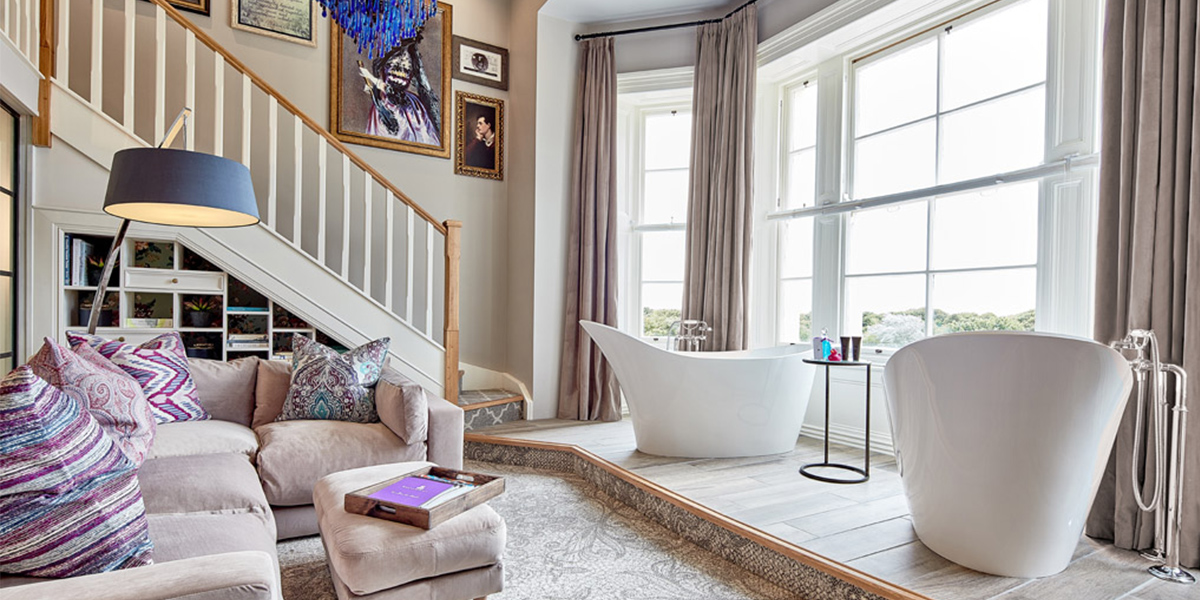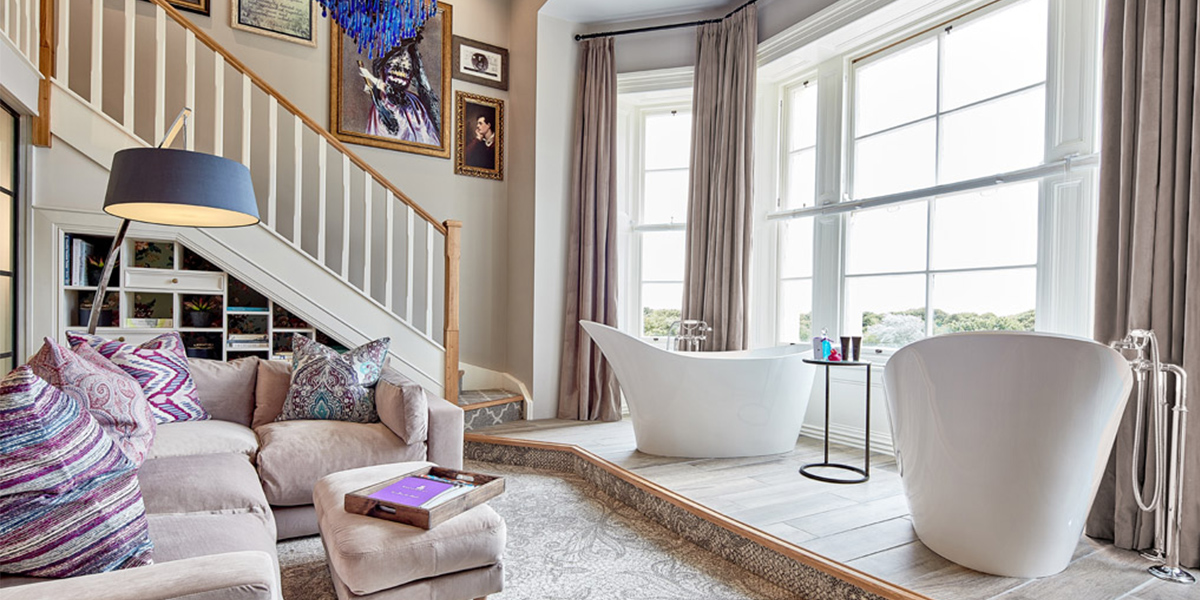 Hotel: Seaham Hall, Country Durham Interior designer: Louise James
Romance, history and feminine elegance have been translated into the fabric and finish of this split level suite. Click here for member dining benefits
Private Sporting Retreat
Hotel: Endsleigh, Tavistock Interior designer: Olga Polizzi
Oak paneling, crackling fires and lavish furnishings set the scene for an enchanting retreat in this former hunting and fishing lodge. Click here for member dining benefits
Lakeside Luxury
Hotel: The Gilpin Hotel and Lakehouse Interior designer:  Sarah Jane Nielsen
Sumptuous upholstery, soft textures and abstract patterns create tone and interest in this contemporary setting. Click here for member dining benefits.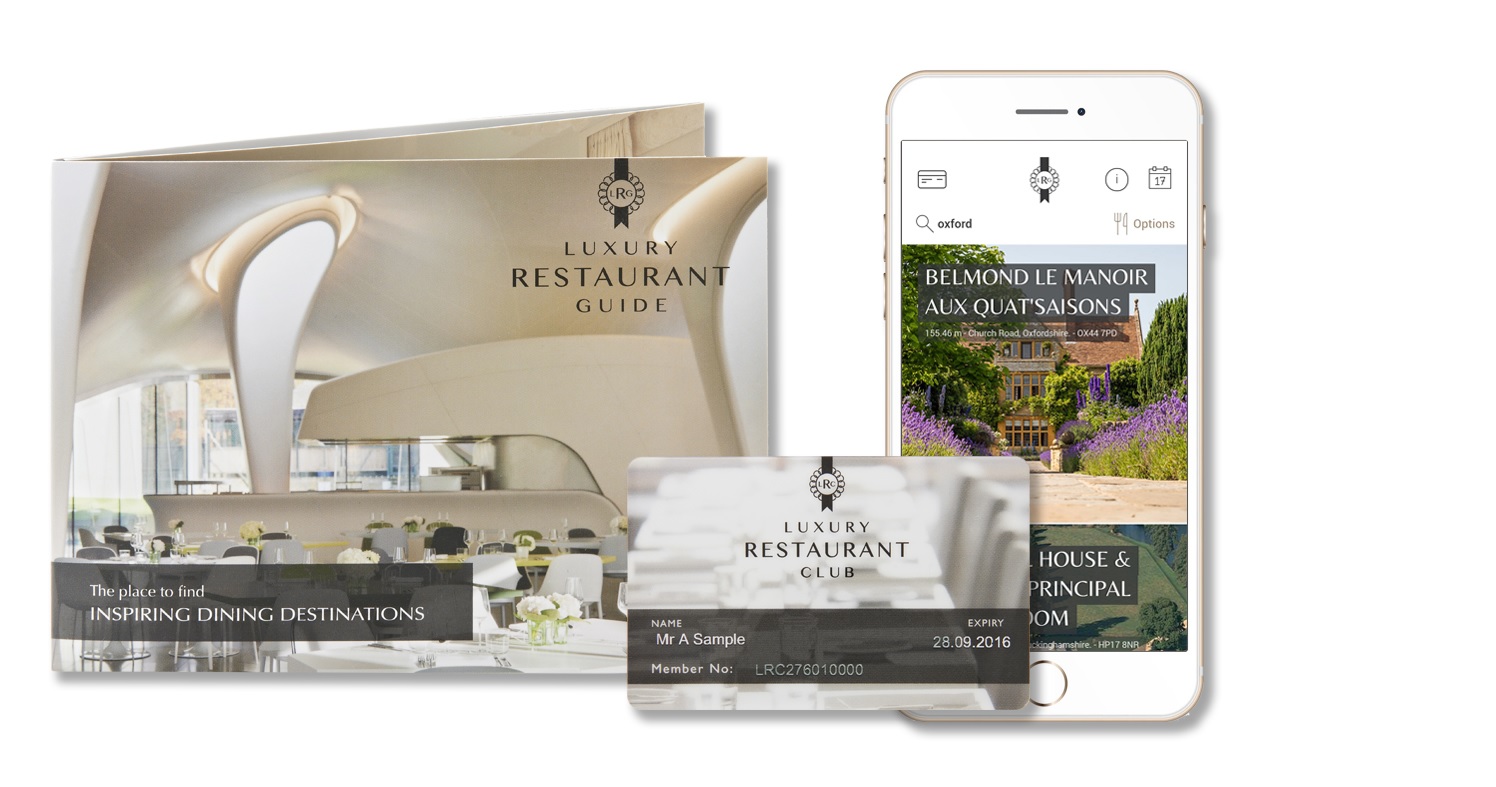 For more inspiration whether it is for style or dining, visit The Luxury Restaurant Guide and Membership Club.