The Waitrose Good Food Guide Top 50 Restaurants 2017
The top entries and award winners from the 2017 Good Food Guide, which is owned by Waitrose, have been announced today. Cumbria's L'Enclume has been named number one restaurant in the UK with Forest Side, also in Cumbria, voted Best New Entry in the guide's Editors' Awards.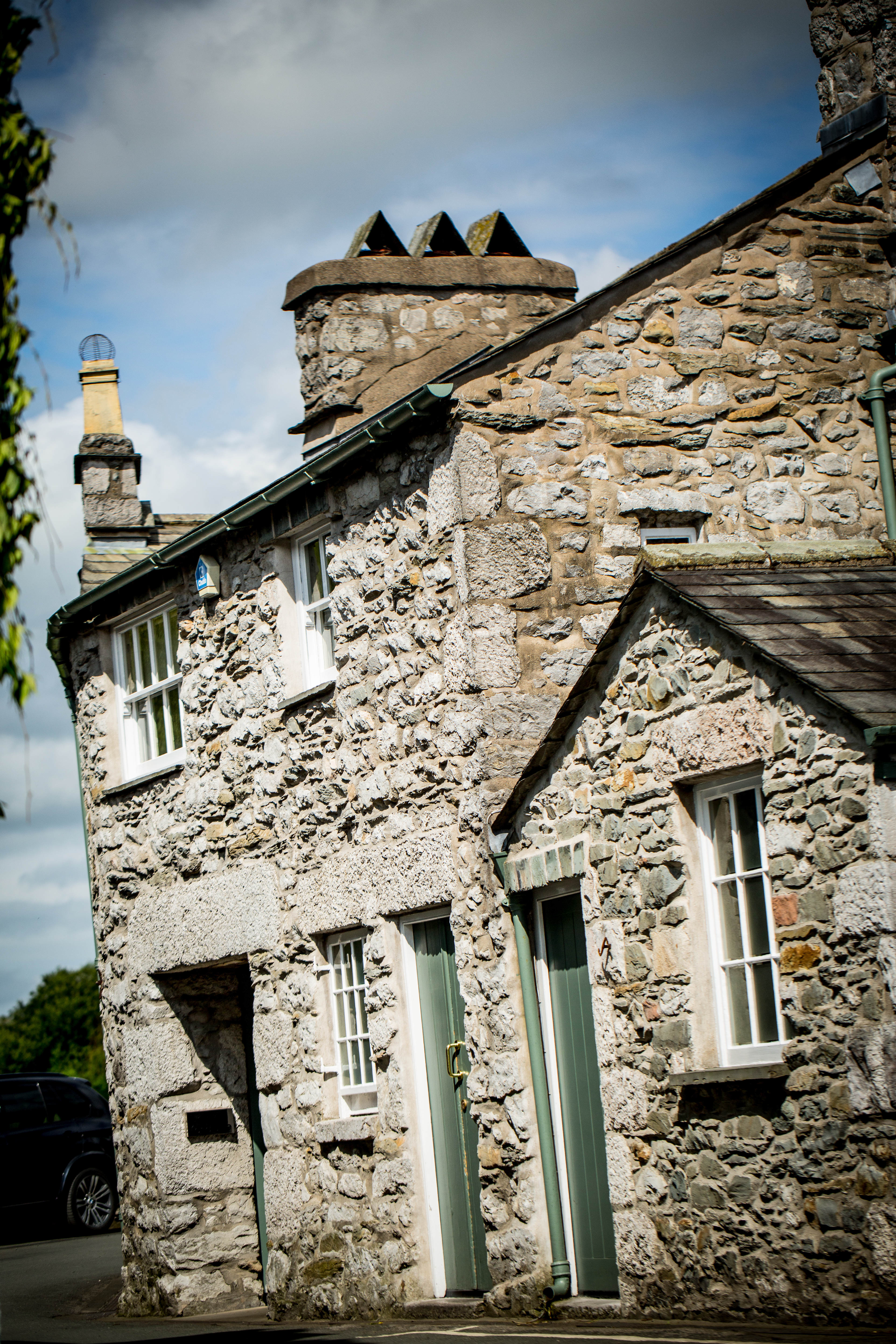 Chef Simon Rogan's restaurant L'Enclume, in the historic village of Cartmel in Cumbria, has been crowned "number one restaurant" for the fourth year running, also securing five years of perfect tens. The Good Food Guide (GFG) awarded the restaurant top billing due to the "soaring sophistication of Mr Rogan's cooking", highlighting the 17-course tasting menu which offers "clever elements of technical wizardry to keep the 'oohs' and 'aahs' going," with "the cooking forever breaking new ground". Many ingredients  are local and grown on L'Enclume's own 12-acre farm.
Says Elizabeth Carter, Waitrose Good Food Guide Editor, "We are delighted that Simon Rogan has once again been awarded a perfect 10 for the fifth year running, and has held the number one spot in our Top 50 for four years now. I love the fact that L'Enclume is so unassuming from the outside, with a discreet entrance that makes you feel you're in on a secret, but once inside there's no doubt that you are in a resolutely 21st century restaurant operating on a world stage.
"Service is faultless, striking that magical balance between total professionalism and warm personality, while Simon Rogan is a chef who never stands still – you feel he's always forging ahead, restlessly inventing and pushing his ingredients to extract maximum flavour and interest."
Rogan said, "It's amazing news to be number one for the fourth year running. I'm really grateful to The Good Food Guide for their faith in awarding us top spot once more, and appreciative for the enormous effect it has on our business. It's a huge achievement but could not happen without a massive team effort. For me, it's a privilege to lead this outstanding group of people. There's no doubt that L'Enclume is approaching the most creative period in its history, and achieving the quality I dreamed of when I first opened its doors."
Other notable entries for the North West are Fraiche in Merseyside which makes a return to the Top 10 restaurants. Three other eateries also making their mark are The French in Manchester, Freemasons at Wiswell in Lancashire and Lake Road Kitchen in Cumbria, all featuring in the Top 50.
This year, the GFG also celebrates the tenth year of editor Elizabeth Carter at the helm. Carter said of the last decade: "I've certainly seen changes in the UK restaurant scene in my ten years as consultant editor – what a golden era for restaurants it has been. London will always have an extraordinary wealth of top restaurants and chefs but I love the fact that the restaurant scene is flourishing beyond the capital; more affordable start-up costs outside of London have made our great regional cities viable dining destinations.
"At the same time, dining out everywhere has become less structured, less formal, with more flexible opening times and menus, and with a much broader choice of quality venues in the lower price bracket. It means we've all had to come to terms with exposed ductwork, hard seats, small plates and communal tables – but well worth it when you consider the all-day eateries, cafés, pizzerias, seafood shacks and pubs of genuine high quality offering everyday eating at everyday prices."
The Good Food Guide will be available to buy at Waitrose from 5th September priced at £12.99 (rrp £17.99). The guide can also be pre-ordered now at thegoodfoodguide.co.uk
The Waitrose Good Food Guide 2017 Top 50 Restaurants
(cooking score out of ten in brackets, previous position and score in square brackets – starred restaurants offer dining benefits to Luxury Restaurant Club members)
1 L'Enclume, Cumbria (10) [2016: =]
2 Restaurant Nathan Outlaw, Cornwall (10) [2016: 4th, 9/10]
3 Restaurant Sat Bains, Nottinghamshire (9) [2016: 6th, 9/10]
4 Pollen Street Social, London (9) [2016: 4th, 9/10]
5 Hibiscus, London (9) [2016: =]
6 The Fat Duck, Berkshire (9) [Back in the top 50 this year]
7 Restaurant Gordon Ramsay, London (9) [2016: 2nd, 10/10]
8 Hedone, London (8) [2016: 37th, 7/10]
9 Restaurant Andrew Fairlie, Gleneagles, Tayside (8) [2016: 14th, 8/10]
10 Fraiche, Merseyside (8) (2016: 9th, 8/10)
11 The Ledbury, London (8) [2016: 8th, 8/10]
12 Midsummer House, Cambridgeshire (8) [2016: 7th, 8/10]
13 Le Champignon Sauvage, Glos (8) [2016: 10th, 8/10]
14 Alain Ducasse at the Dorchester, London (8) [2016: 25th, 7/10]
15 Fera at Claridges, London (8) [2016: 12th, 8/10]
16 Le Gavroche, London (8) [2016: 13th, 8/10]
*17 Marcus, London (8) [2016: 15th, 8/10]
18 The French, Manchester (8) [2016: 17th, 8/10]
*19 André Garrett at Cliveden, Berkshire (8) [2016: 18th, 8/10]
*20 The Peat Inn, Fife (8) [2016: 39th, 8/10]
21 Whatley Manor, The Dining Room, Wiltshire (8) [2016: 19th, 8/10]
22 Castle Terrace, Edinburgh (7) New to the top 50 this year
23 The Kitchin, Edinburgh (7) [2016: 20th, 7/10]
24 Bohemia, Jersey (7) [2016: 21st, 7/10]
25 The Greenhouse, London (7) New to the top 50 this year
26 The Waterside Inn, Berkshire (7) [2016: 22nd, 7/10]
27 Casamia, Bristol (7) [2016: 28th, 7/10]
28 Paul Ainsworth at No. 6, Cornwall (7) [2016: 27th, 7/10]
29 Dinner by Heston Blumenthal, London (7) [2016: 26th, 7/10]
30 Artichoke, Buckinghamshire (7) [2016: 23rd, 7/10]
*31 Le Manoir aux Quat'Saisons, Oxfordshire (7) [2016: 16th, 7/10]
32 Restaurant Story, London (7) [2016: 32nd, 7/10]
33 Gidleigh Park, Devon (7) [2016: 40th, 7/10]
34 Restaurant James Sommerin, Glamorgan (7) [2016: 24th, 7/10]
35 Simpsons, Birmingham (7) New to the top 50 this year
*36 Sketch, London (7) [2016: 35th, 7/10]
37 Forest Side, Cumbria (7) New to the top 50 this year
38 Murano, London (7) [2016: 33rd, 7/10]
*39 Restaurant Martin Wishart, Edinburgh (7) [2016: 30th, 7/10]
40 Ynyshir, Powys (7) [2016: 34th, 7/10]
41 Adam's, Birmingham (7) [2016: 29th, 7/10]
42 The Raby Hunt, Durham (7) [2016: 47th, 7/10]
43 Freemasons at Wiswell, Lancashire (7) [2016: 42nd, 7/10]
44 Orwells, Oxfordshire (7) New to the top 50 this year
45 Restaurant Marianne, London (7) New to the top 50 this year
*46 Hambleton Hall, Rutland (7) [2016: 38th, 7/10]
47 The Whitebrook, Gwent (7) New to the top 50 this year
48 Llangoed Hall, Powys (7) [2016: 36th, 7/10]
49 Lake Road Kitchen, Cumbria (6) [2016: 48th, 6/10]
50 The Dairy, London (6) [2016: 45th, 6/10]
Book through The Luxury Restaurant Guide and receive fantastic rewards such as complimentary dining and Champagne on arrival as a member of our club facility. To find out more go towww.luxuryrestaurantguide.com and navigate to Join Club