The Best New UK Luxury Hotel, Restaurant & Gastropub Openings 2021
(updated 28/05/2021)
Whilst marooned in the UK, we'll be exploring far flung parts of the country and new restaurants to satisfy our holiday desires for curiosities and luxuries. Joyously, new places are springing up everywhere and even if not on your doorstep, most places can be reached within a day of driving for a gastronomic caper. Here's our list of the zeitgeist new openings of the year to make tracks to; and what to get excited about too.
MAY 2021 Openings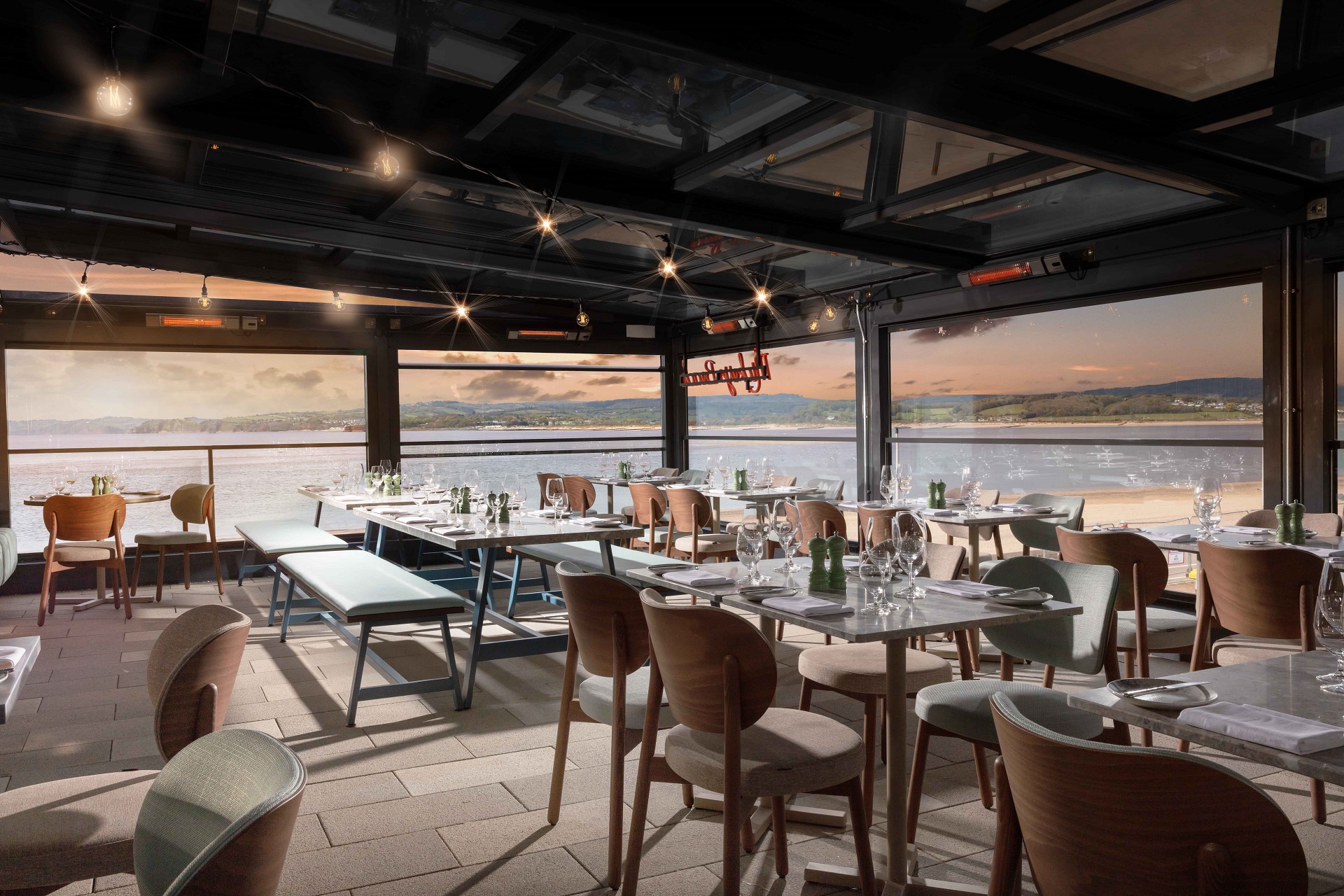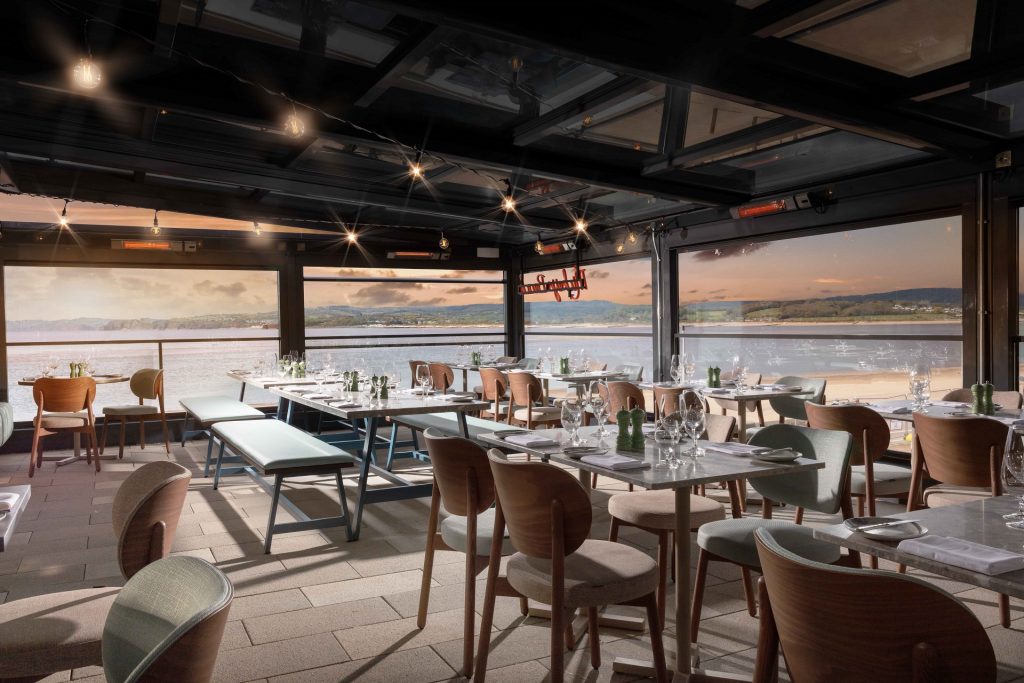 The highly anticipated casual bar and restaurant (with retractable glass roof) from Chef Owner Michael Caines has opened on Exmouth's Sideshore. The restaurant on the upper floor offers relaxed, informal dining in a stylish retro space, with the ground floor offering a more casual bar foods menu. Also pictured in headline image.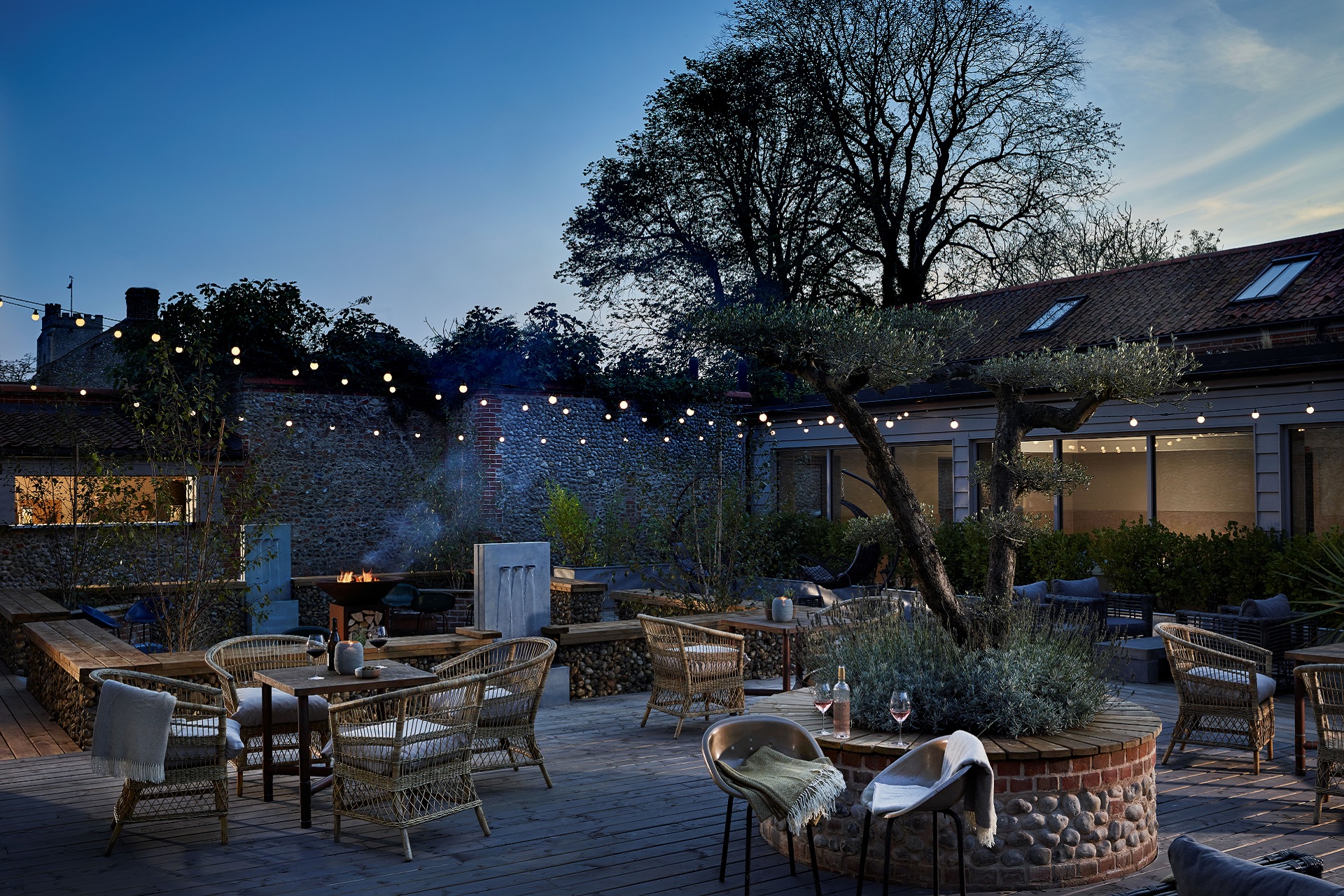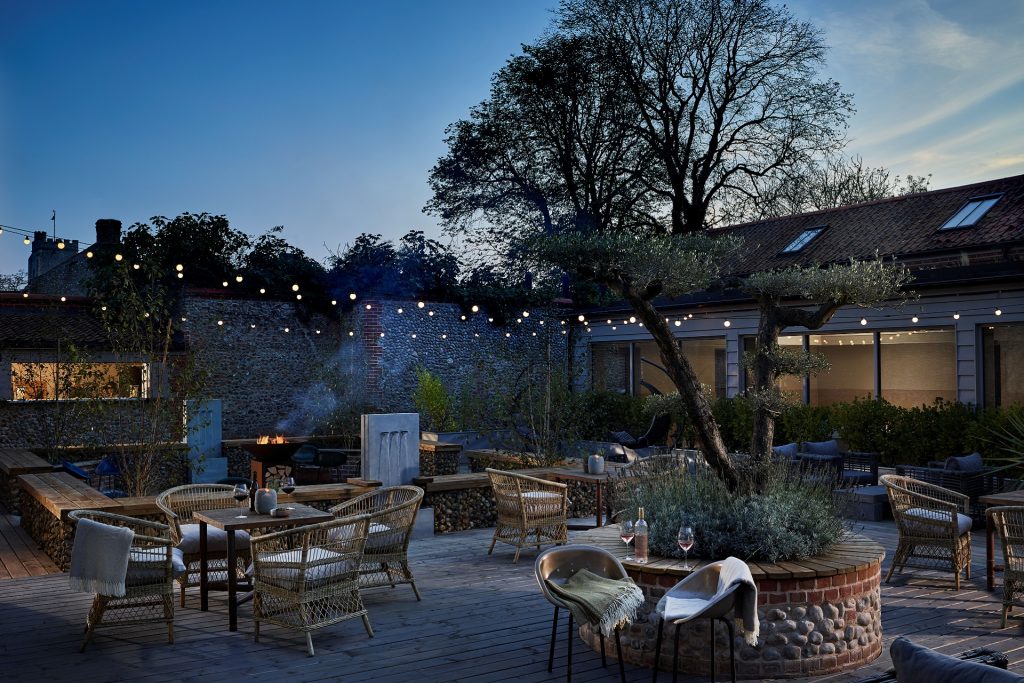 A contemporary country escape in one of England's most unspoiled corners, The Harper is luxuriously laid-back and appealingly unstuffy – a place where anything goes and nothing's too much trouble.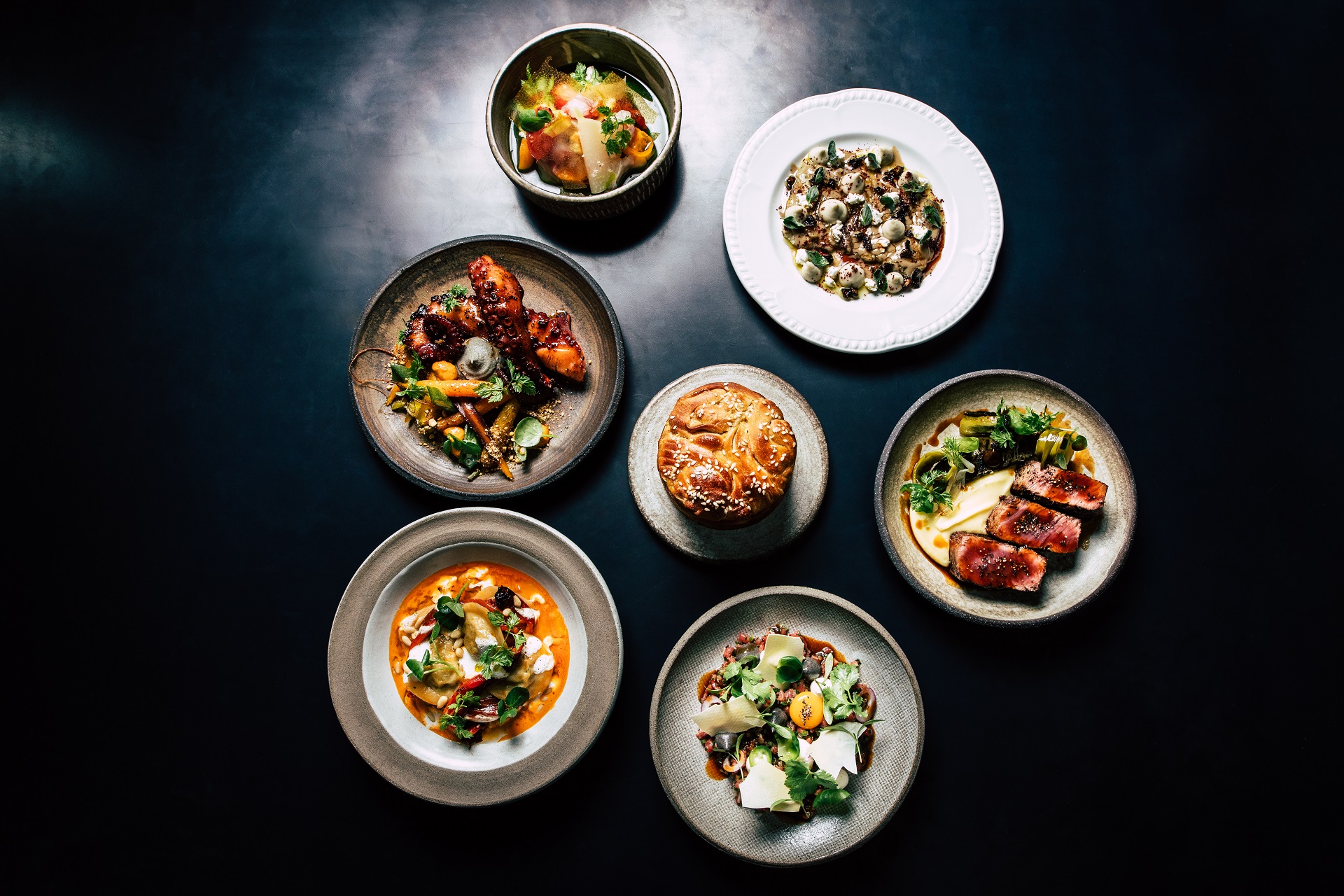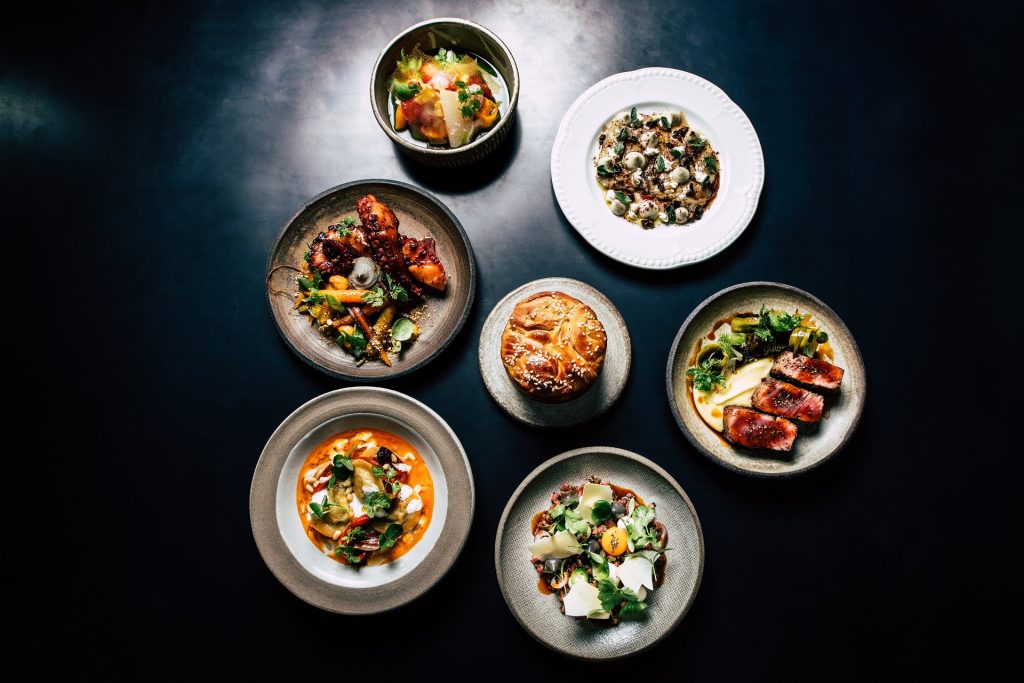 The multi-experiential space set in one of London's most dramatic venues – the Grade I listed, One Marylebone. Offering a Tel Avivian sharing style outdoor restaurant split between two areas: East-side and West-side.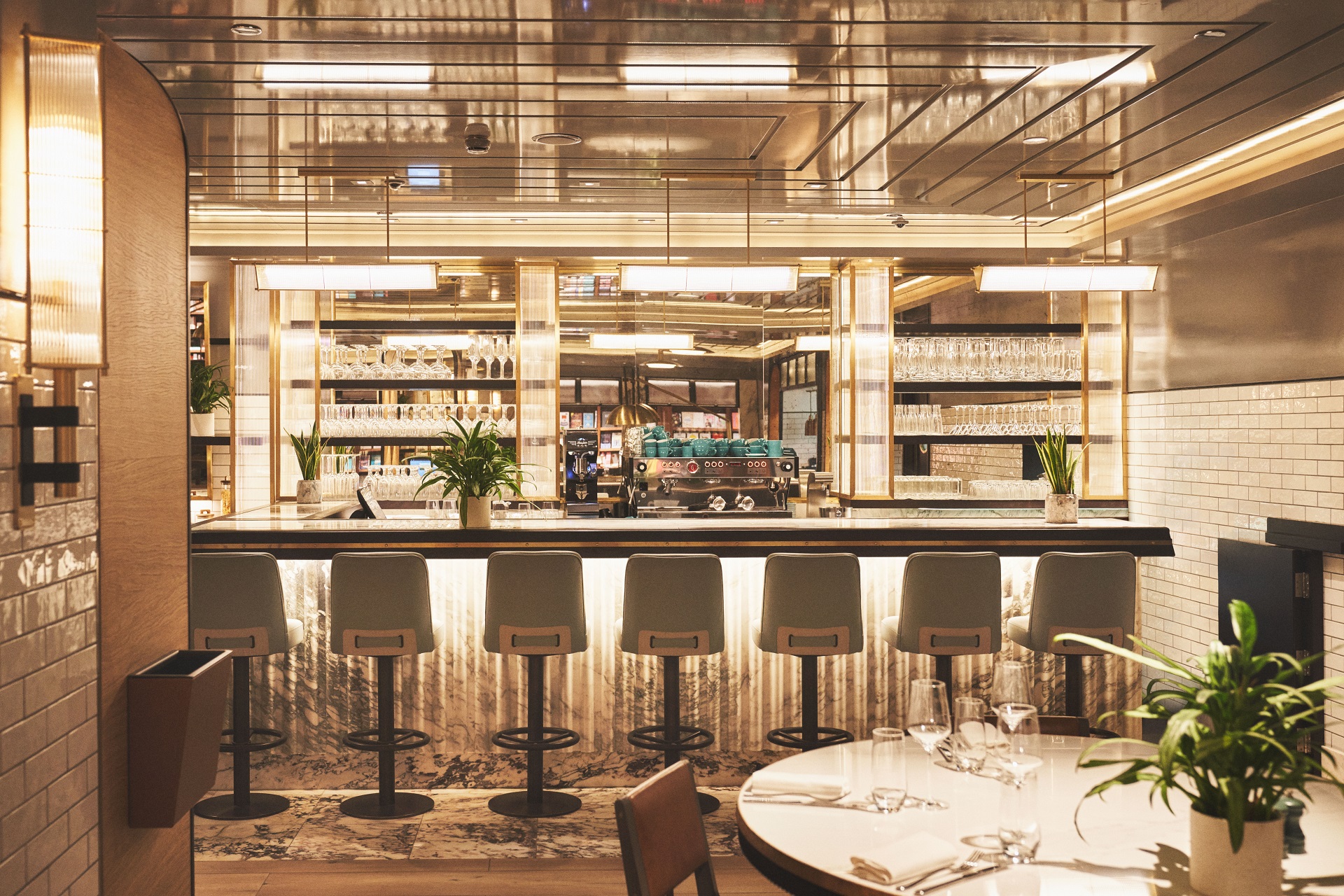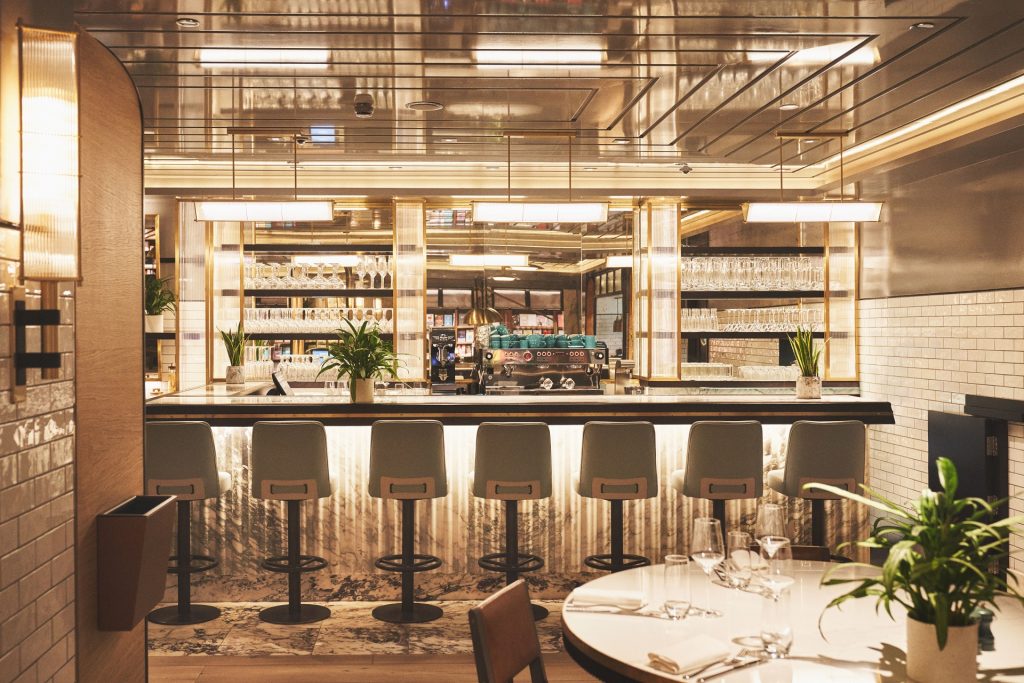 Harrods ensures yet again to not just be unparalleled for its luxury merchandise, but also for its gourmet offerings throughout the store with its latest collaboration with Jason Atherton. Harrods Social by Jason Atherton is a modern and lively meeting point on the lower ground floor to eat, drink and socialise. Club privileges apply during launch period.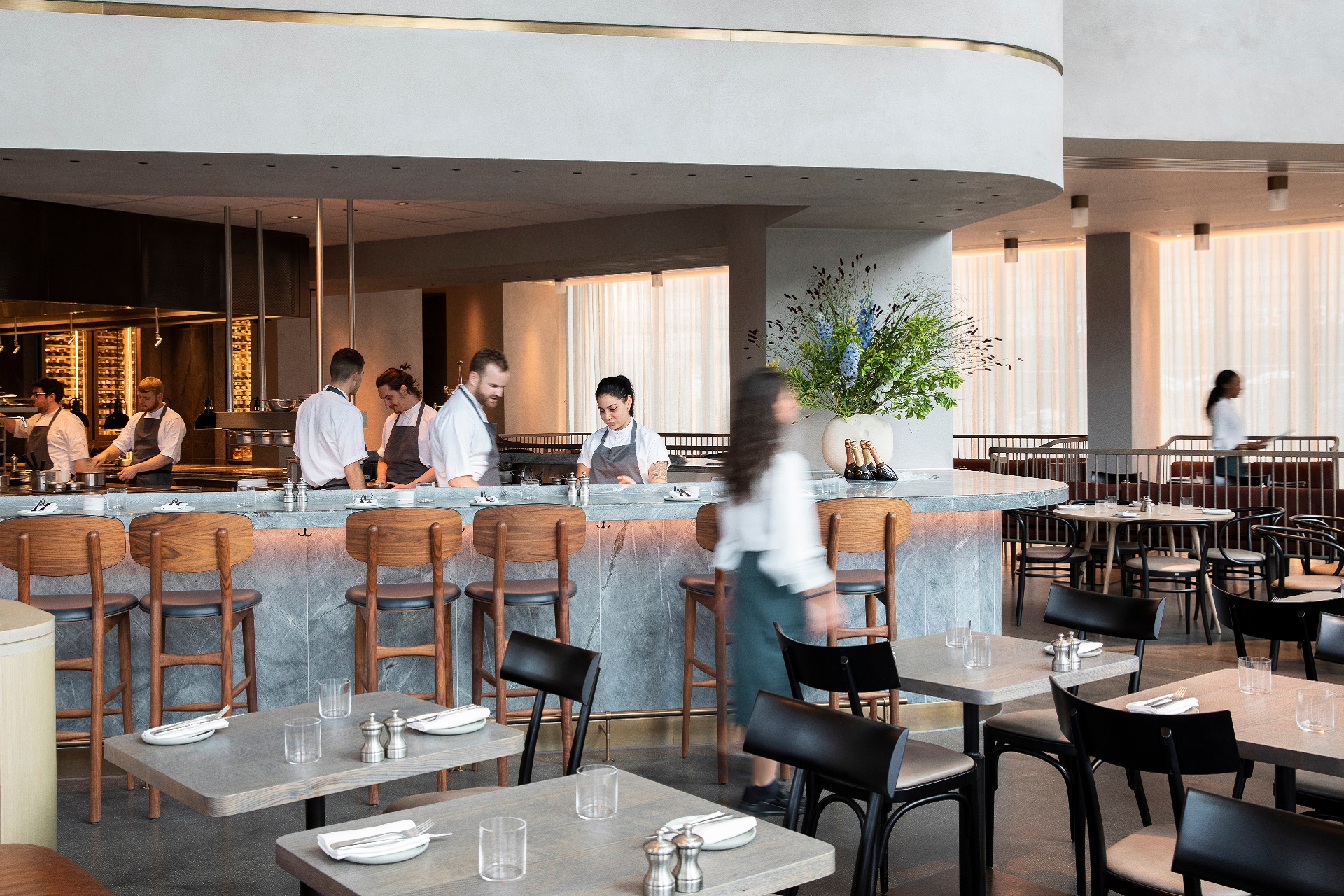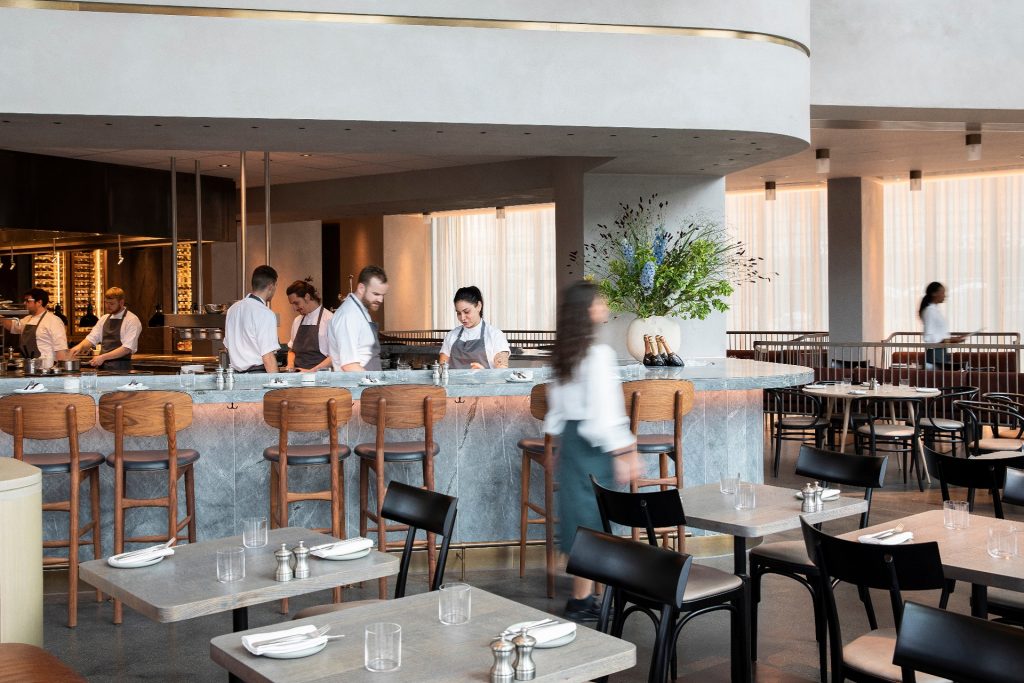 Launched this month in the design-forward The Stratford Hotel, Kitchen E20 is headed up by Executive Chef Josh Deacon who joins from Rail House Café in Victoria, having cut his teeth at London institutions including maze and the Savoy Grill. The all-day dining restaurant showcases a modern British menu with an Australasian flair, with weekend brunch and its accompanying DJ set already on track to become a firm favourite of both locals and guests alike.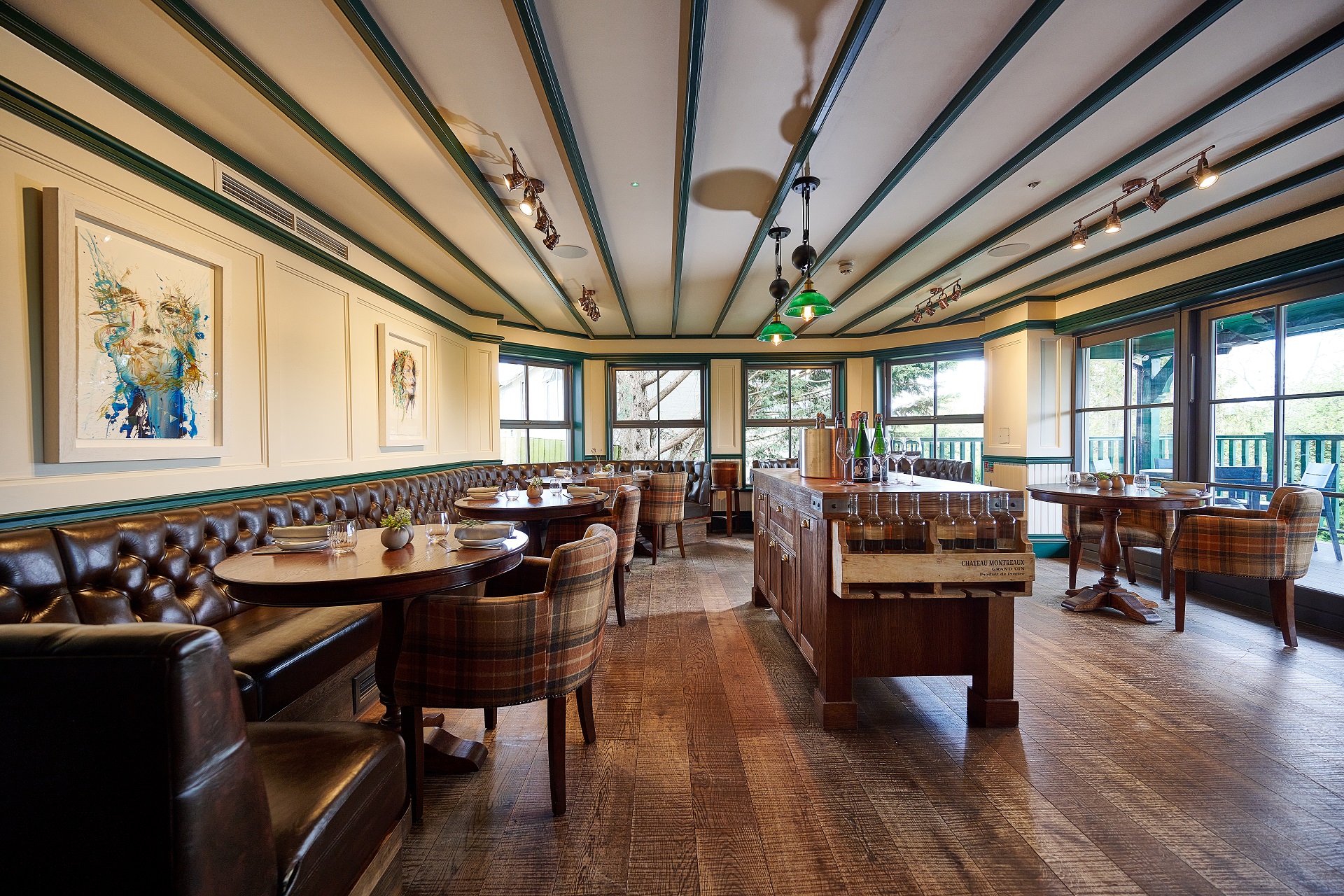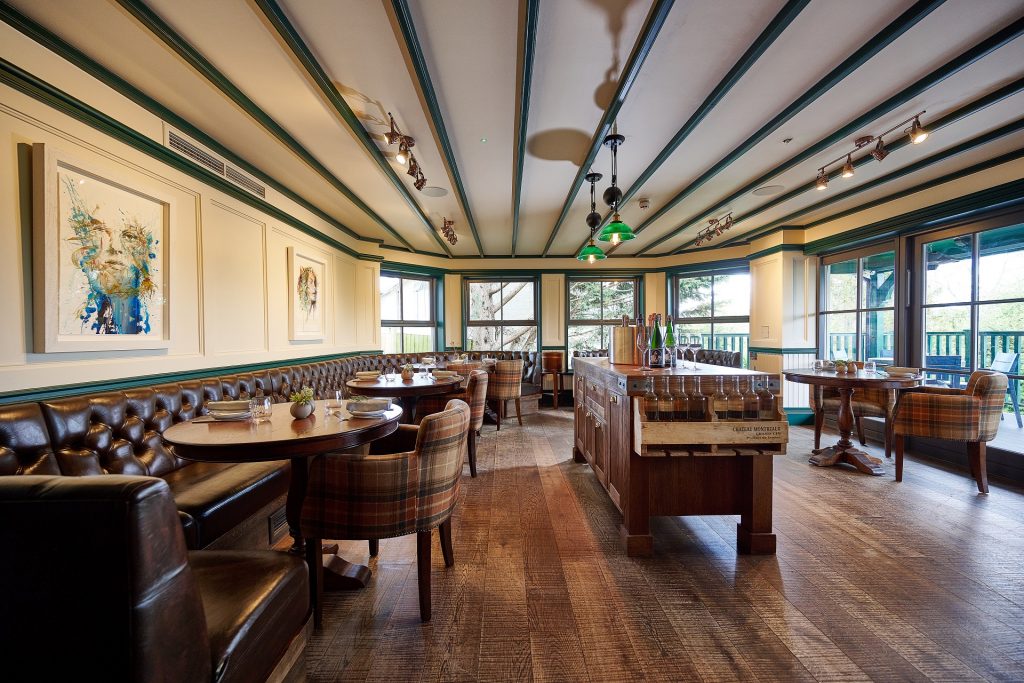 From acclaimed London restaurateur, Adam Handling, The Loch & The Tyne is on track to be the most sustainable pub in the UK. The menu showcases the best of British produce with a huge emphasis on sustainable practices, featuring ingredients from its own vegetable gardens and orchard. Club privileges apply.
The cute pub on the edge of Windsor Great Park gets a gourmet makeover by Steven Ellis, previously of The Oxford Blue in Old Windsor. Still relaxed and friendly, with a bar area, but also serves as a gastronomic destination with the best of produce from the bountiful local area. New images and club privileges coming soon.
After having to close his Michelin-starred restaurant in Penarth during the pandemic, it is great to see James Sommerin and team back in action at a new location in Barry. Still the same great cooking, at great prices, in an area set to see a renaissance of Barry – The Gwalia Buildings (Goods Sheds), a portal to Barry's glorious industrial past, now restored to bring a unique dining experience.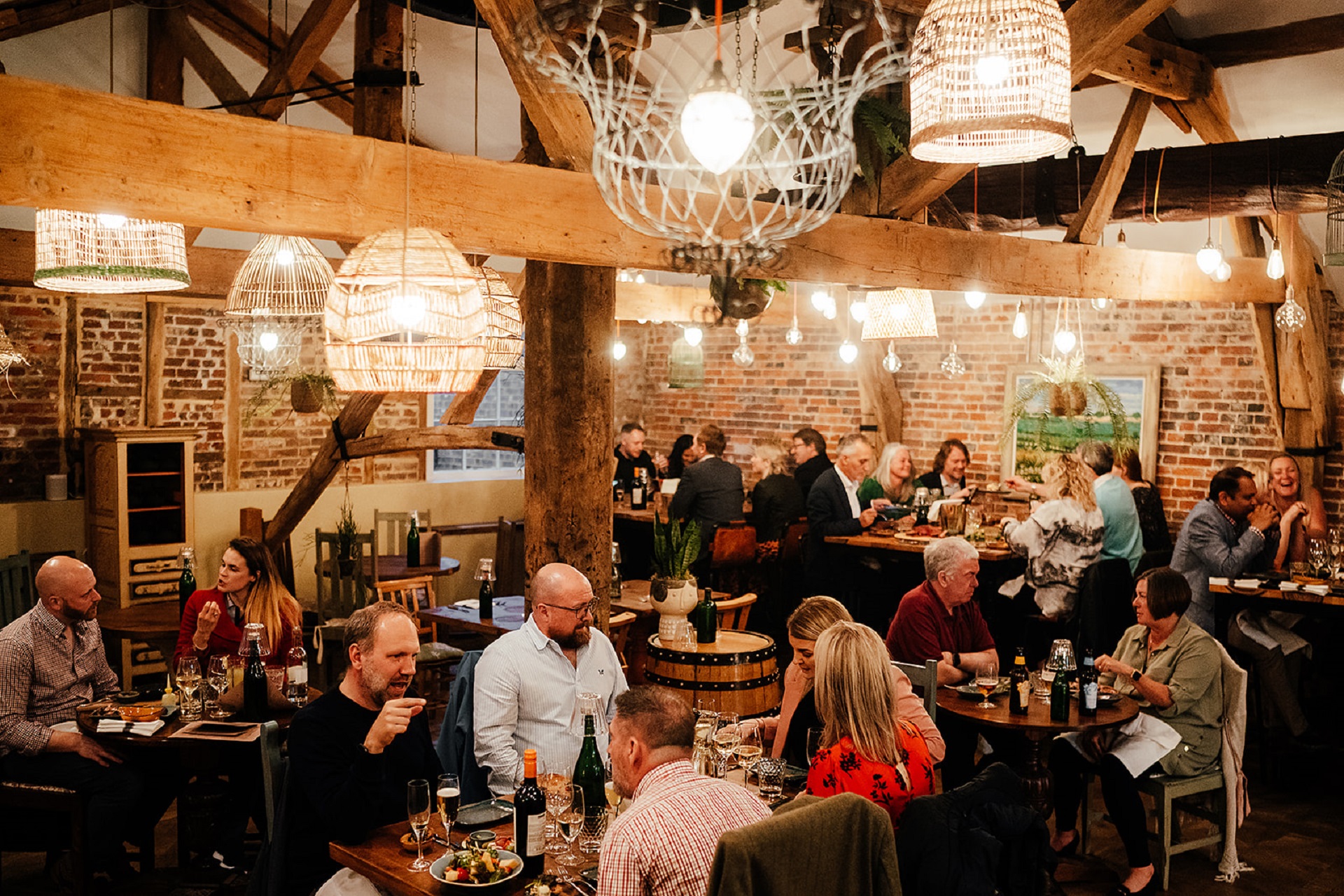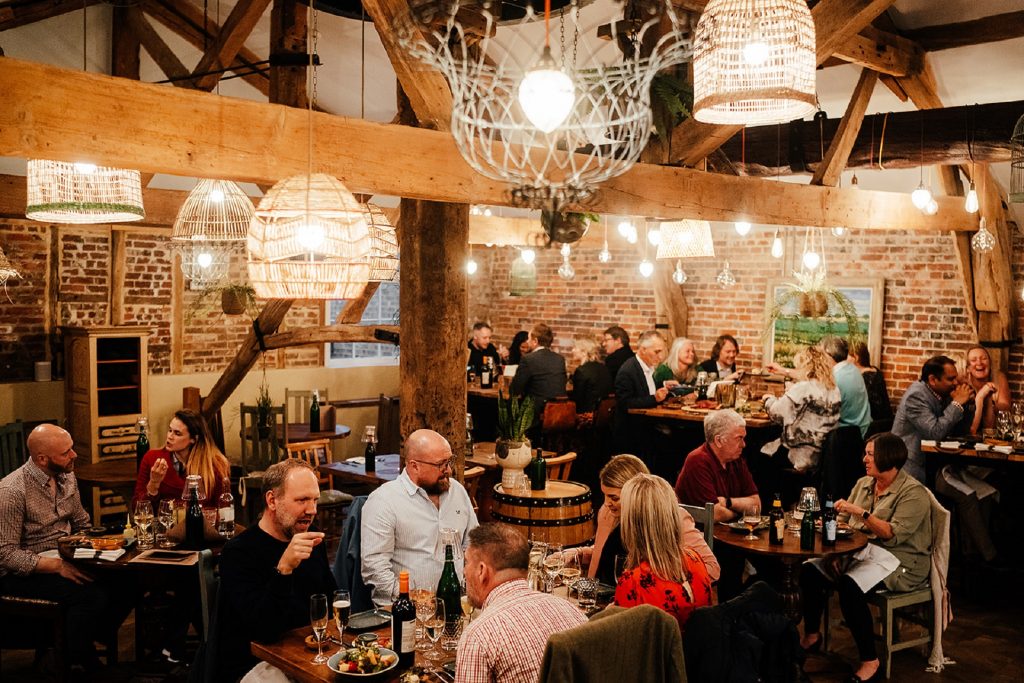 Exclusive Hotels launches its new evening-only eatery, The Wellhouse, at Lainston House Hotel. Enjoy immersive eating and drinking where the skill of woodfired cooking and home-grown produce come together with the very best of local field, farm, forest and fly, all overseen by talented Executive Chef Phil Yeomans.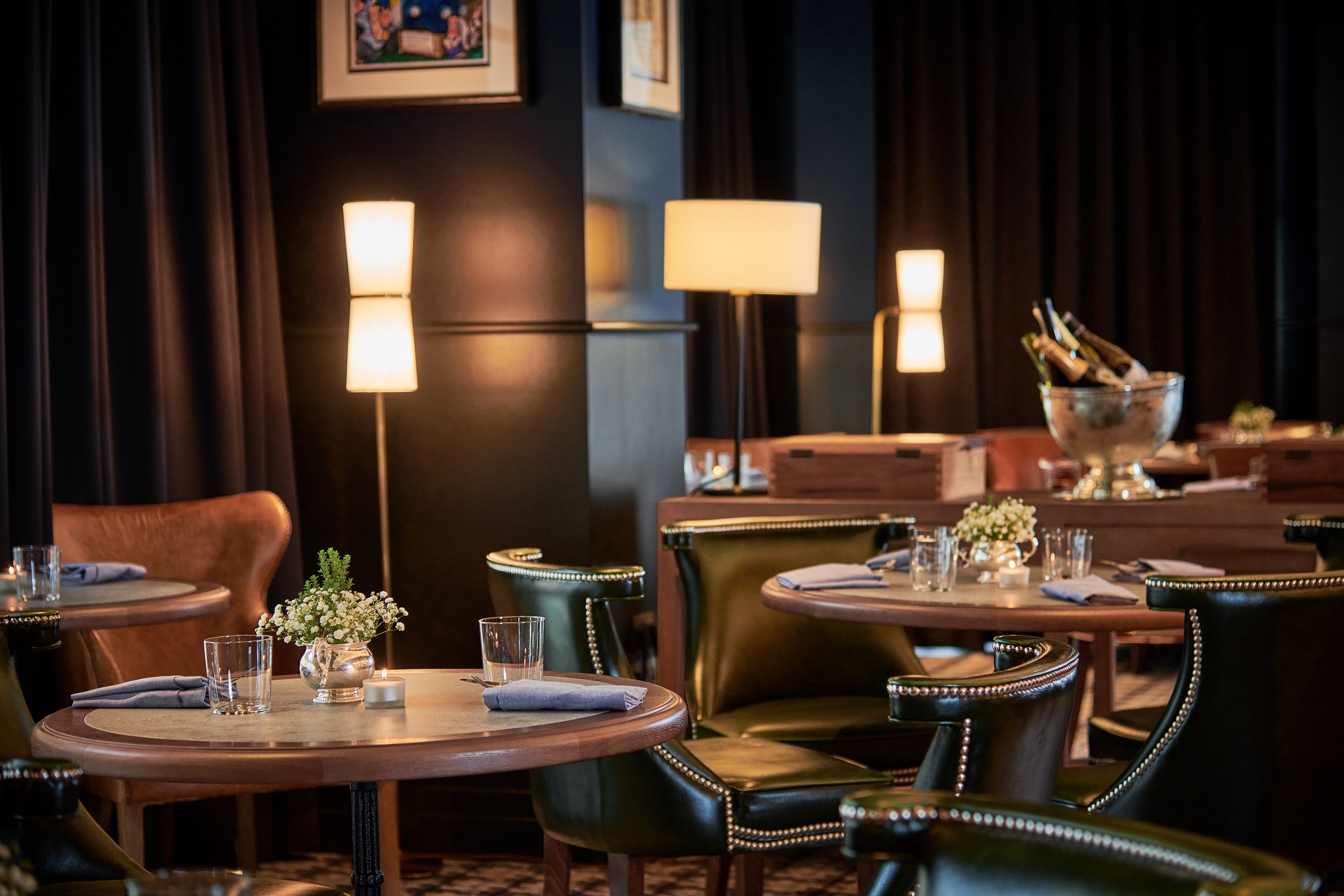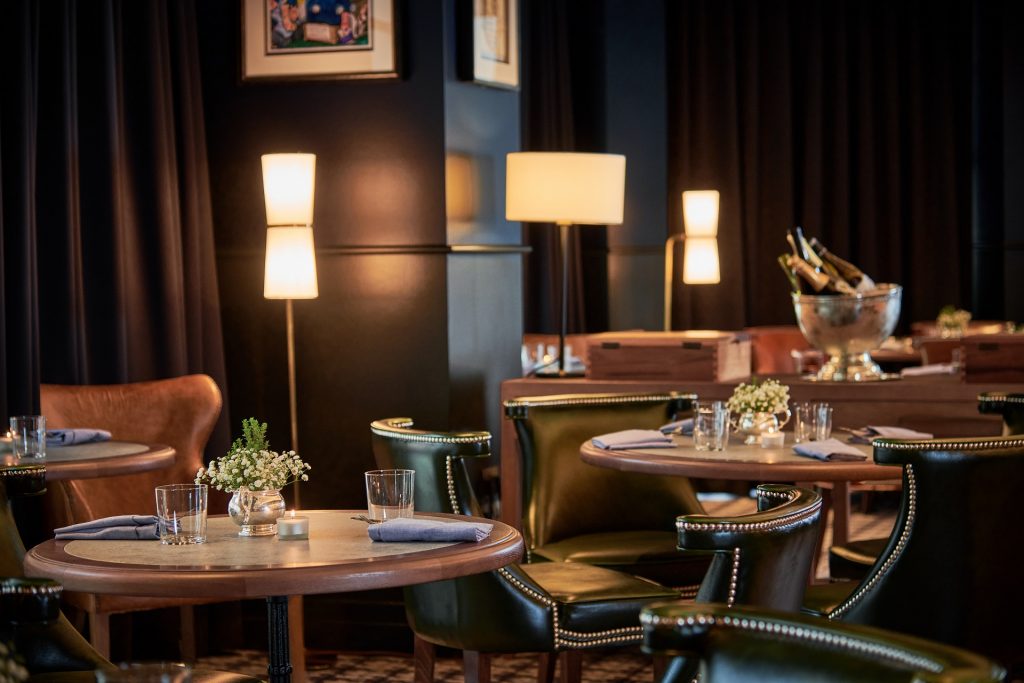 Renowned chef Sally Abé has opened the first of four restaurants at Conrad St James. The first, the Blue Boar Pub, is a modern take on the classic London pub. Sally brings her wealth of experience from her time as Head Chef at The Harwood Arms (and as Estrella Damm's Gastropub Chef of the Year 2020) to the already much-loved local favourite pub with longstanding political links.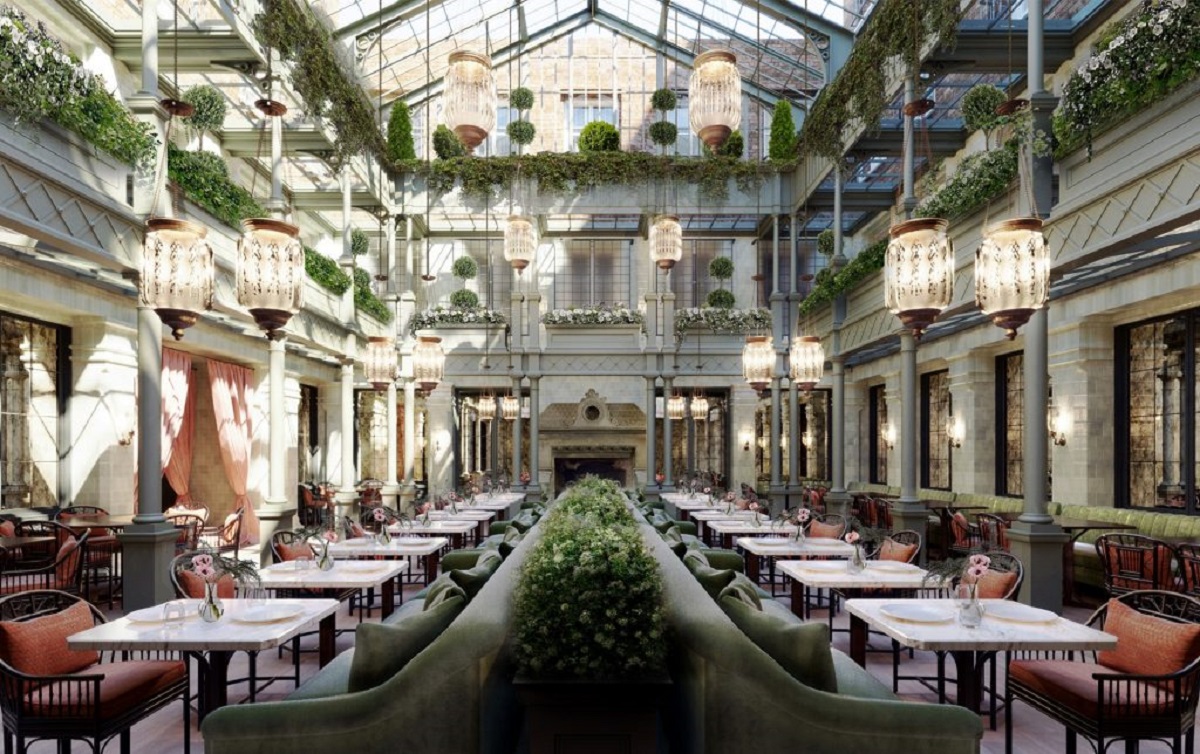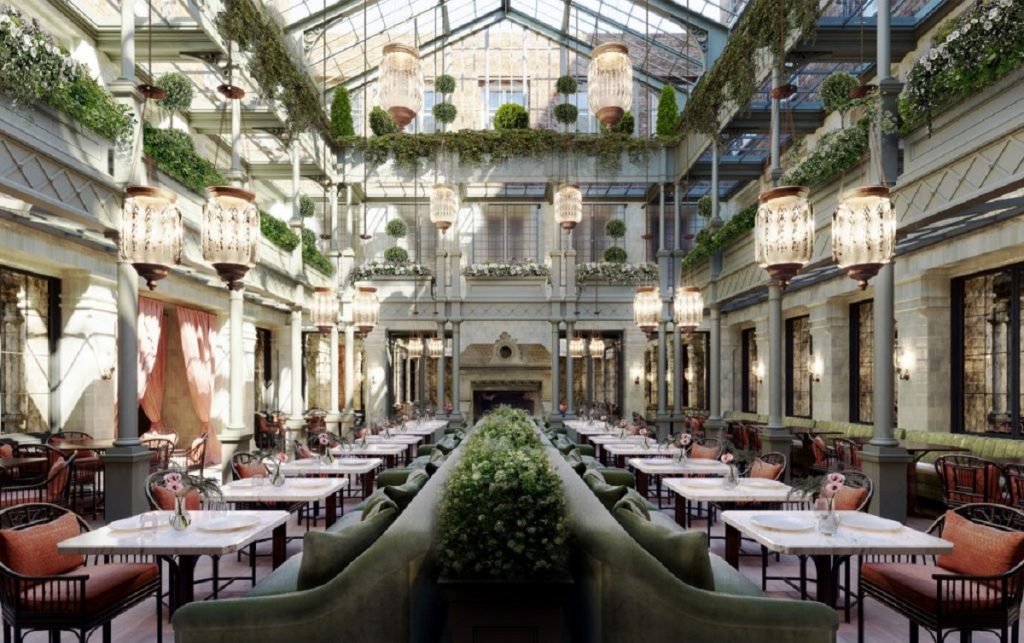 Following in the footsteps of the plush NoMad New York, London has opened with exquisite dining and drinking spaces. NoMad Restaurant is at the heart of the hotel which has opened in the Grade II building, formerly known as The Bow Street Magistrates Court and Police Station and opposite The Royal Opera House.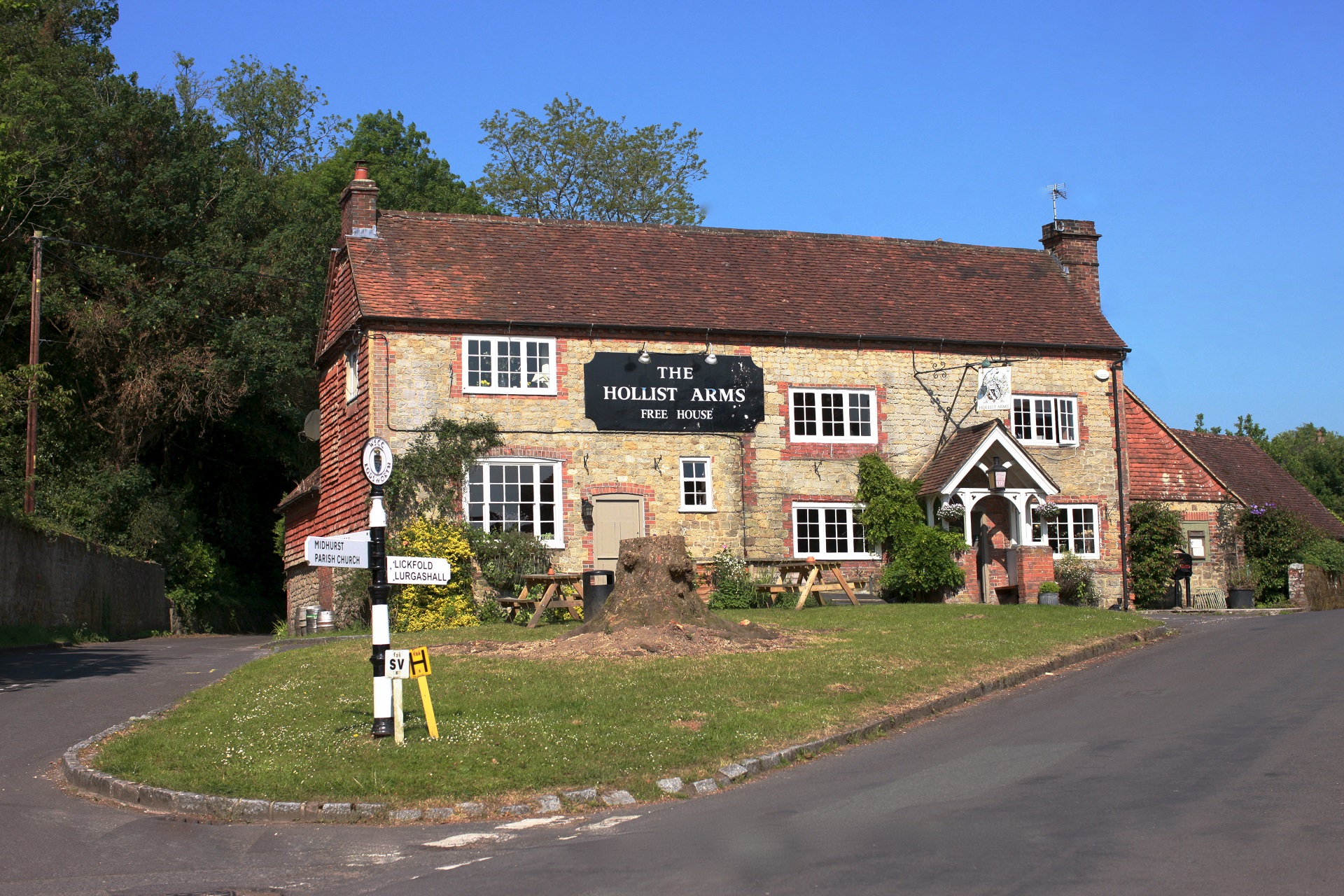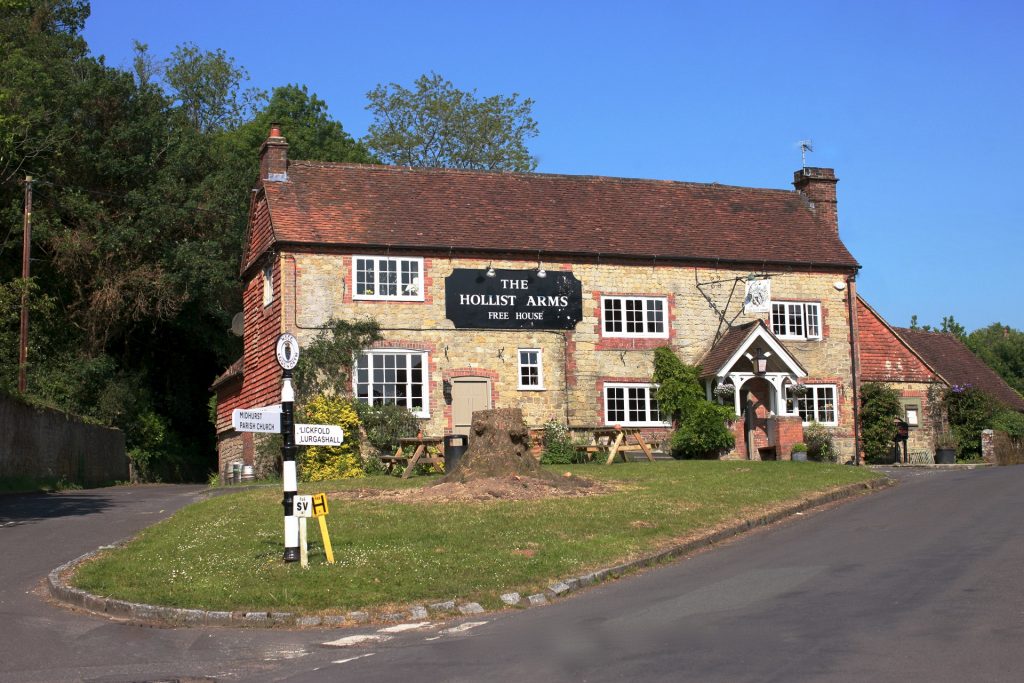 Opening under a new landlord, Angus Davies, and a new Head Chef, Jesse Bryson, who has been cooking for over ten years in some of the capital's best restaurants including Moro, St John Bread & Wine, Noble Rot and most recently Michelin starred Leroy. The Hollist Arms is the quintessential countryside inn and hub of the local community. Although initially due for full opening in October 2020, we include this as a 2021 opening with the new Head Chef joining from April 2021.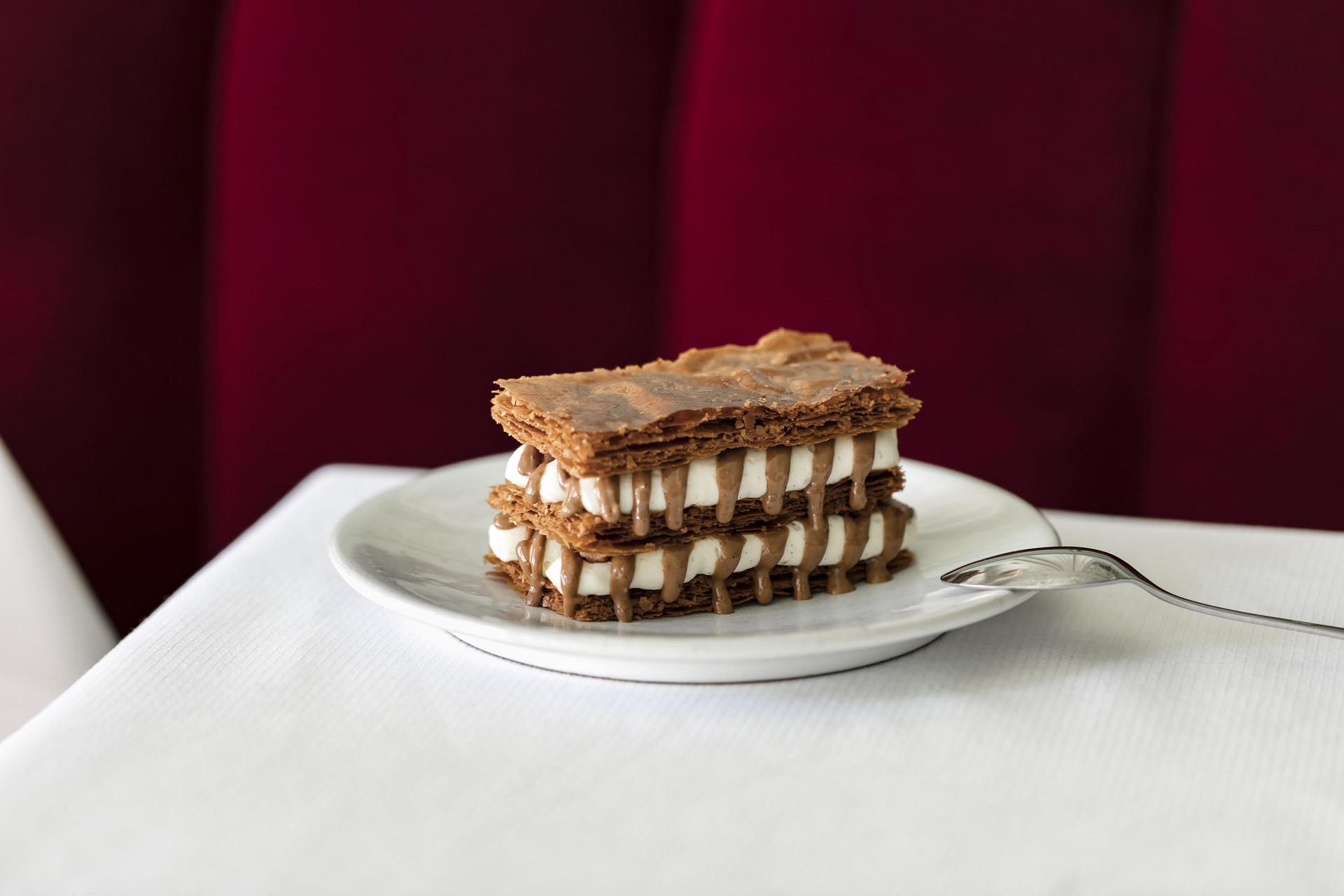 Saint-Germain's most-loved and exclusive neighbourhood restaurant has arrived in London Mayfair and showcases the very best of French–Asian dishes from famed chef Cyril Lignac. A household name in France, Lignac's restaurant takes over the prime site which was once Indian Accent. We highly recommend the desserts as Lignac was trained under the patisserie master Pierre Hermé and dishes are renowned.
---
JUNE 2021 Openings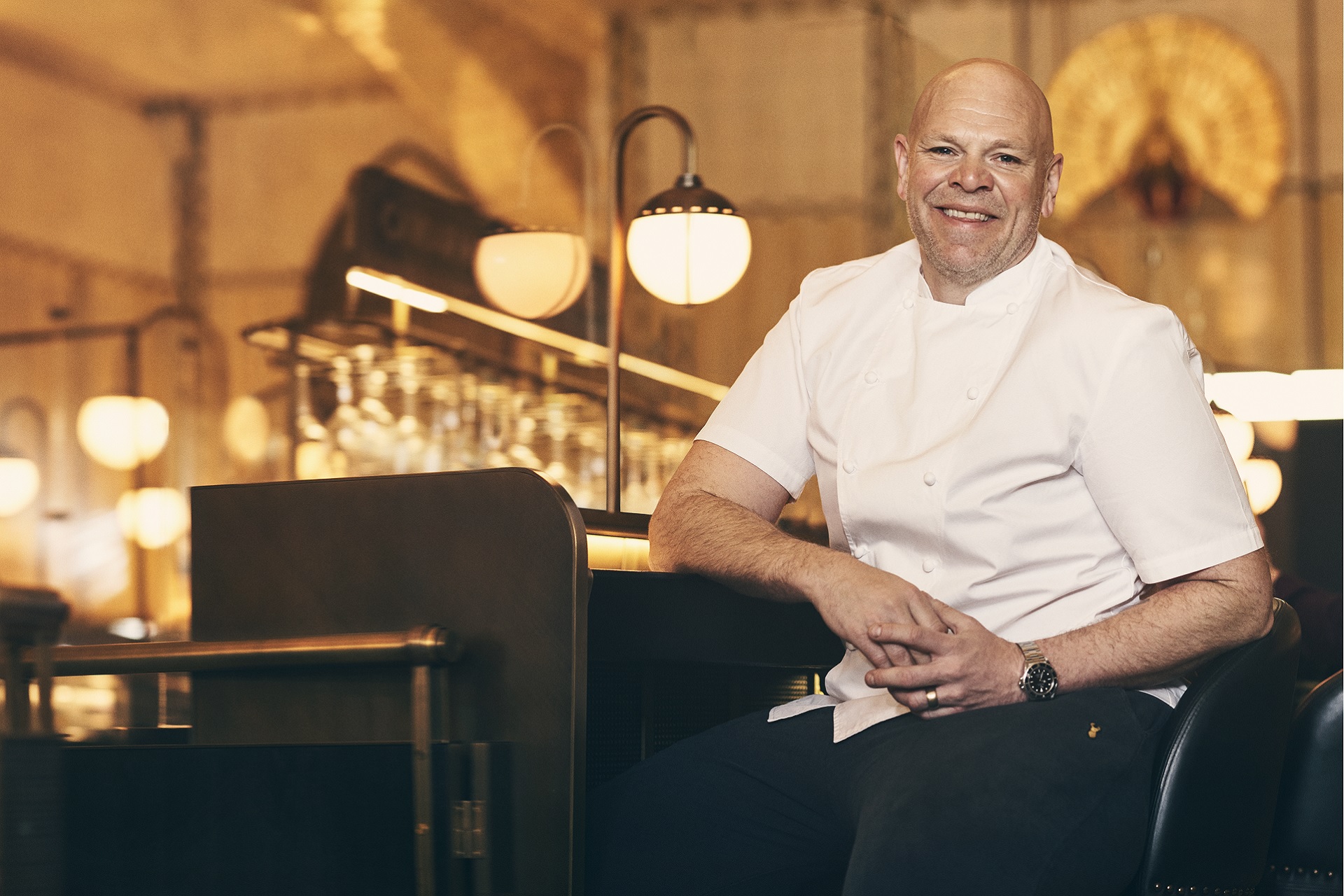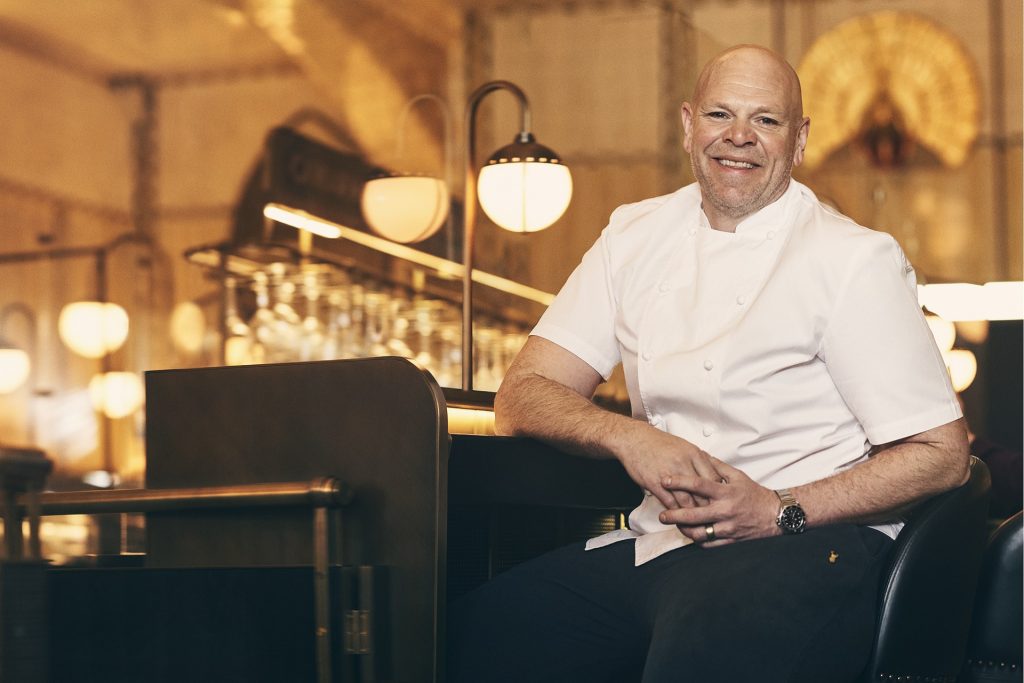 Harrods has announced that world-renowned Michelin-starred chef, Tom Kerridge, will be joining its iconic Dining Hall from June 11th, serving up customer the ultimate fish and chips. Kerridge's Fish & Chips will offer a curated premium Seafood menu, serving gourmet Fish & Chips made with the freshest fish and finest produce from all over Britain. Club privileges apply during launch period.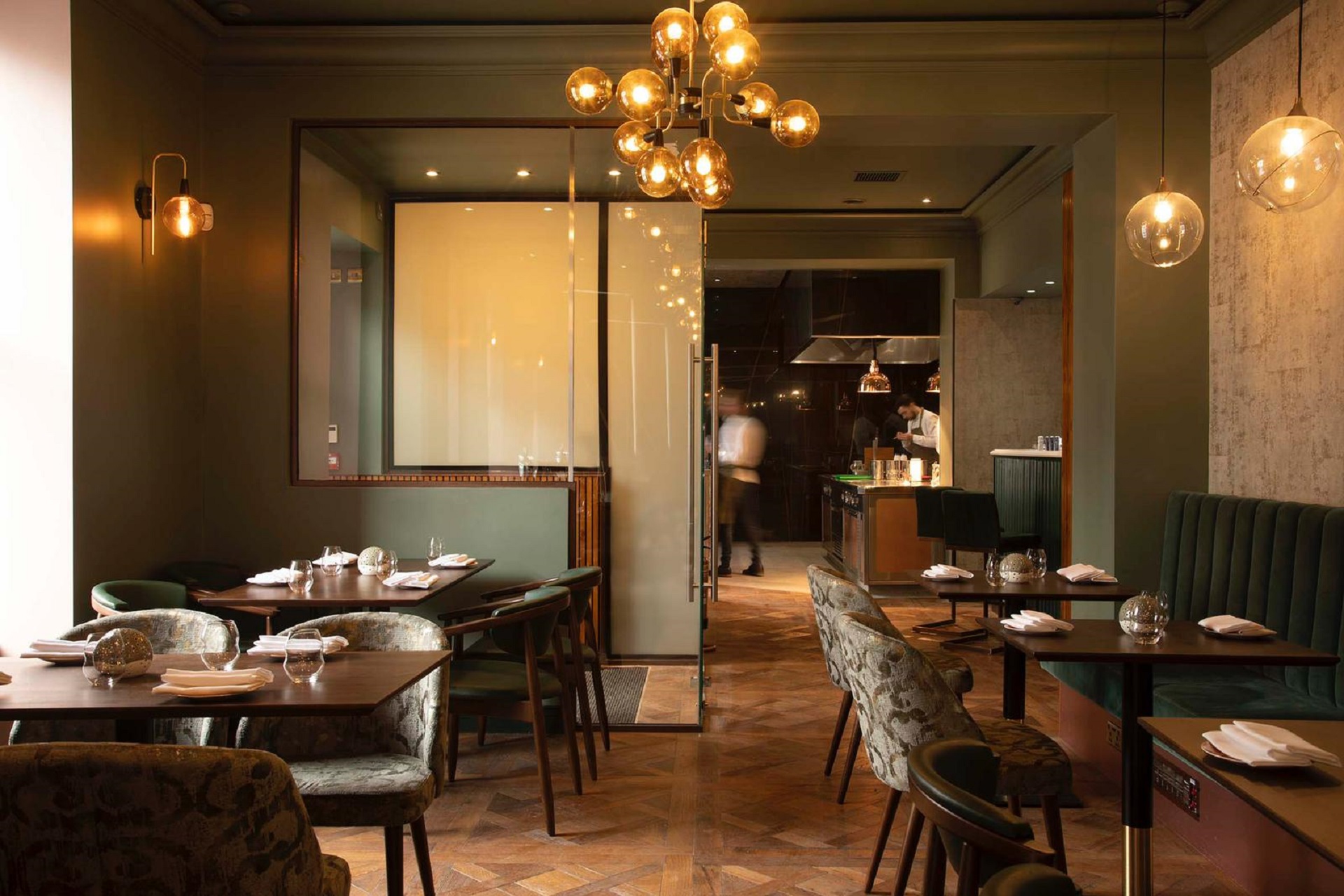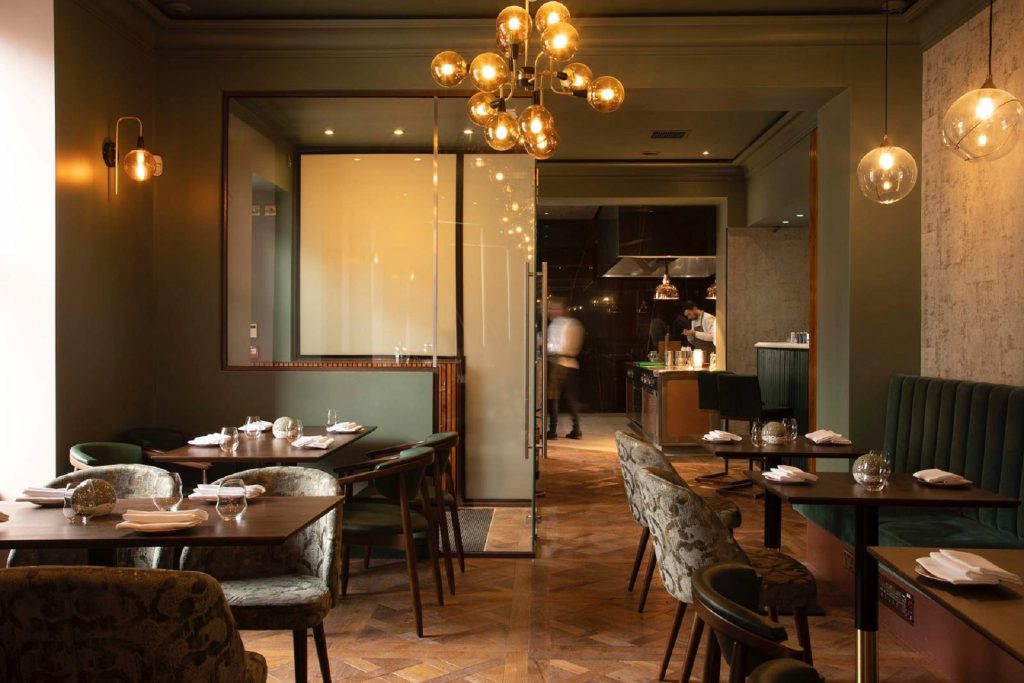 Opening June 2nd, Unalome will be a dining experience billed to be unlike anything else in the city. Proprietor/ Head Chef Graeme Cheever, formerly from Michelin-starred Martin Wishart at Loch Lomond and Isle of Eriska, will be bringing a weekly changing menu featuring high quality ingredients, sourced locally wherever possible, where diners can visit again and again.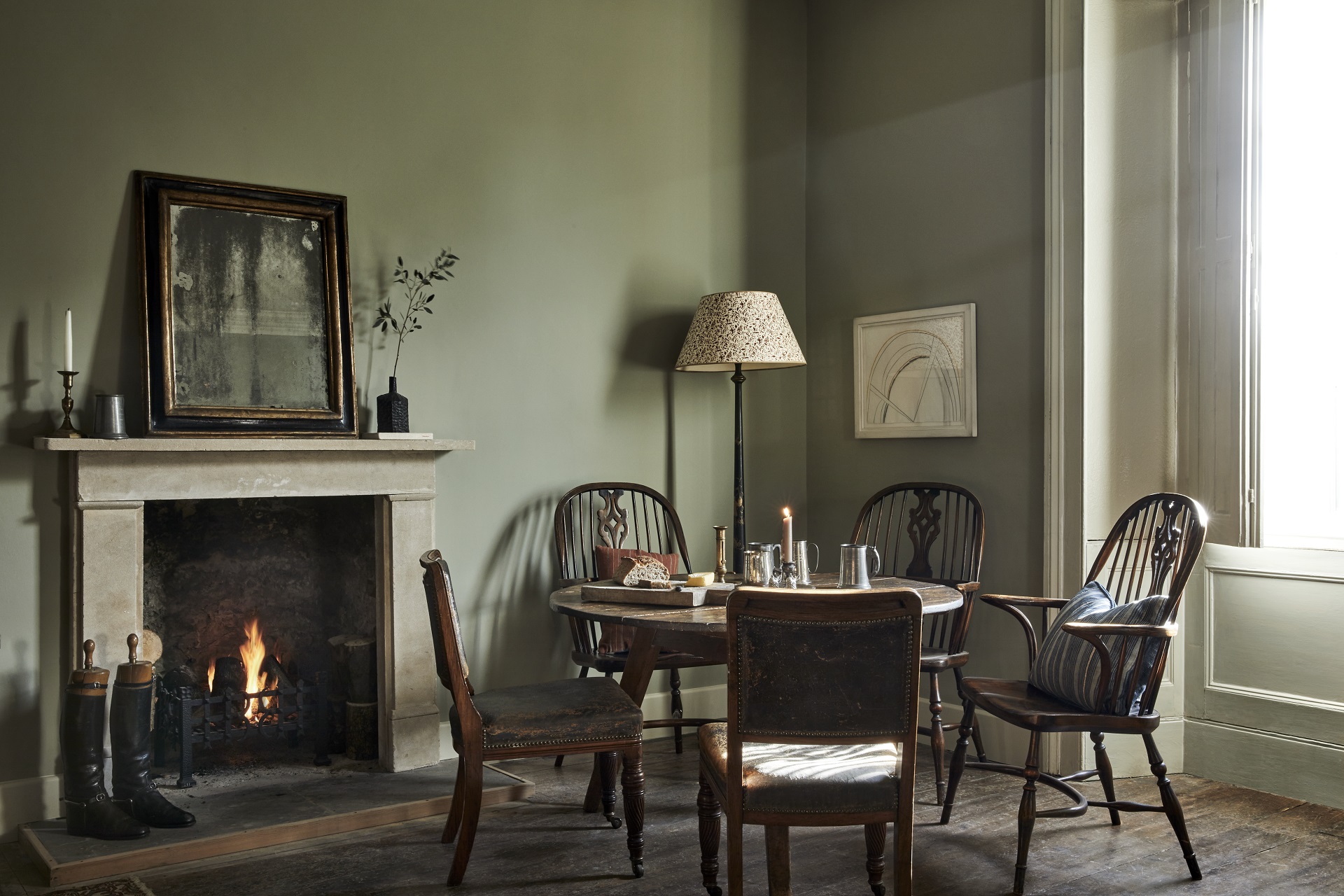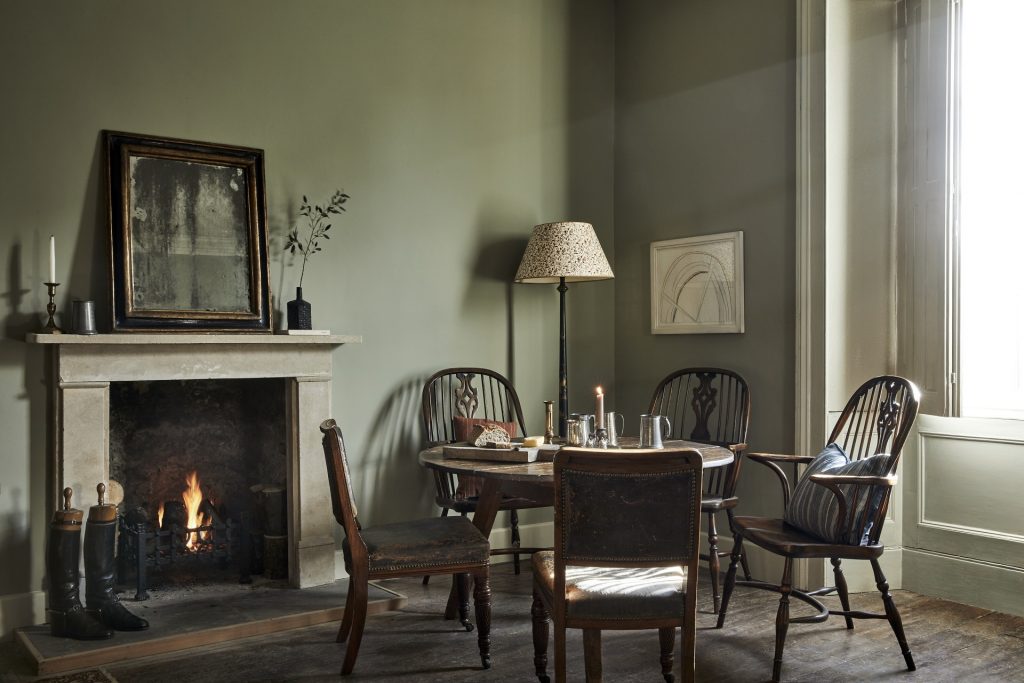 The Bradley Hare is a traditional village pub with rooms within the grounds of the Duchy of Somerset estate. Enjoy exceptional food, local beers and eclectic wines, within characterful rooms with high ceilings, bay windows and 19th century furnishings.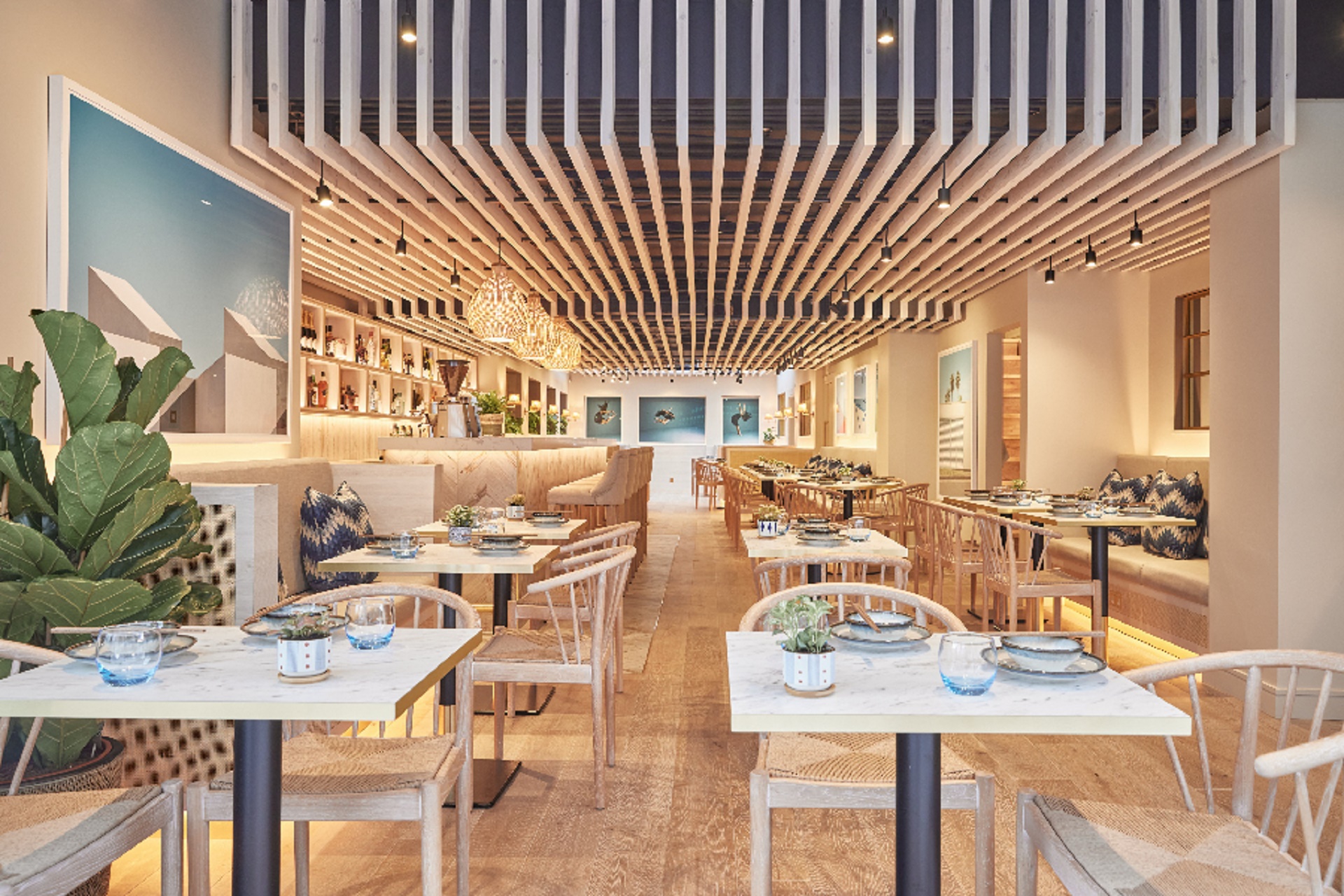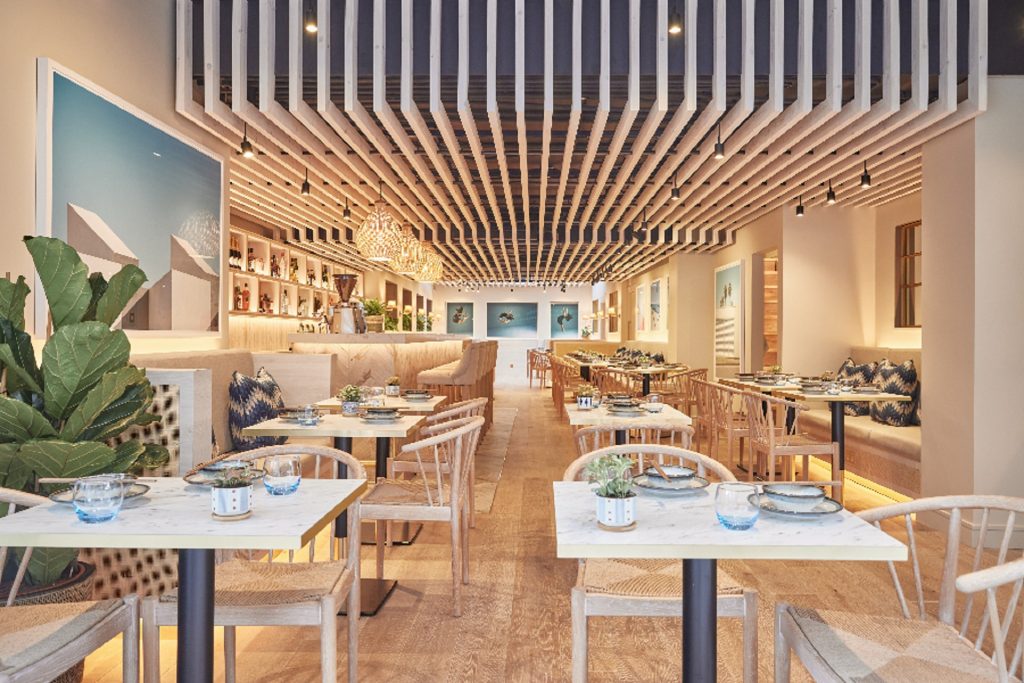 Following on from their much loved sister restaurant ULI in Notting Hill, comes HUŎ to the area known as 'Chelsea Beach'. The restaurant showcases fresh and healthy Asian food and encompasses dishes from around China and Southeast Asia, all prepared from scratch using traditional Chinese, Malay and Singaporean disciplines.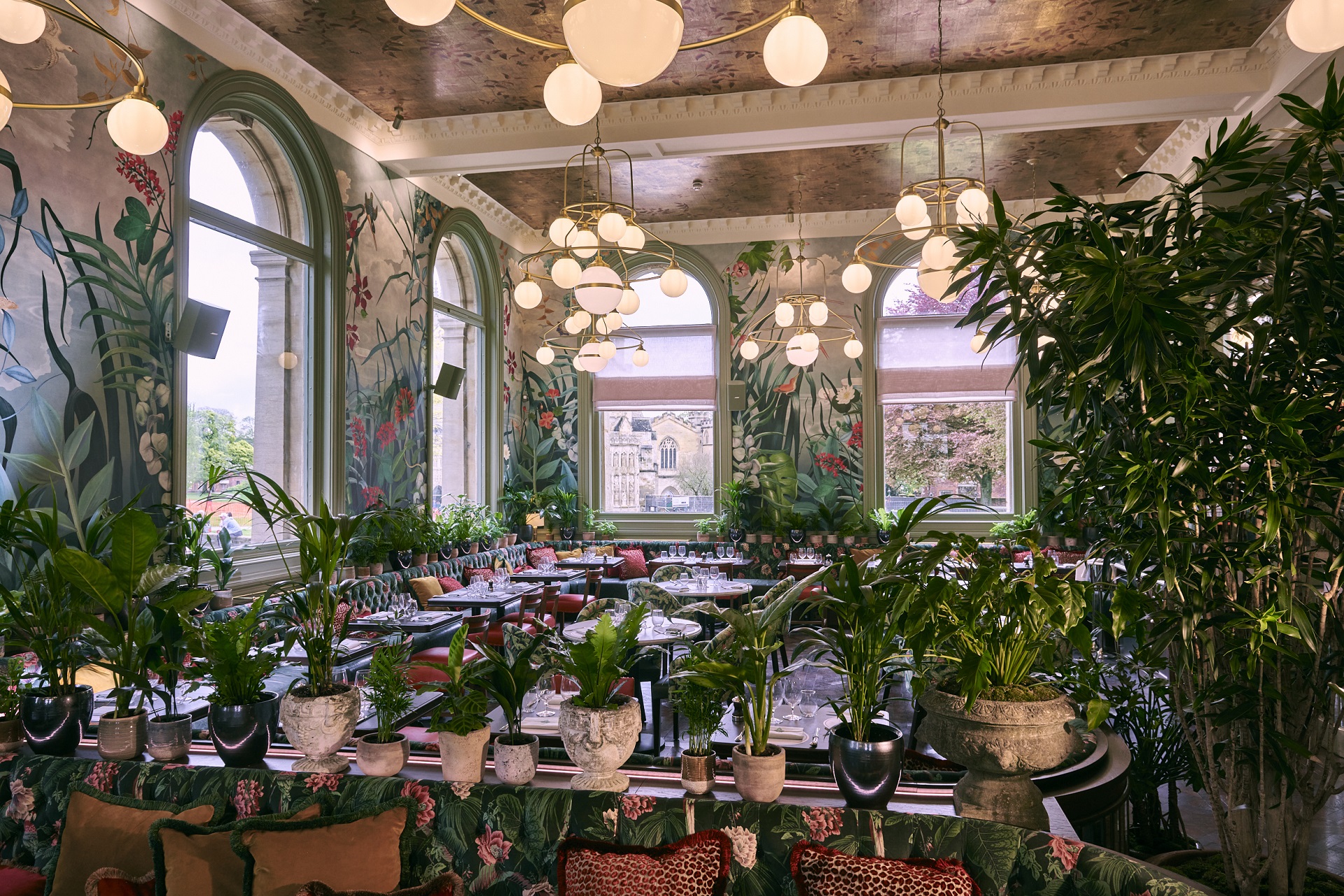 Opening June 9th, The Ivy Collection will add The Ivy Exeter to its brand. Situated in the heart of Exeter, the 128-seat restaurant will offer sophisticated yet friendly all-day dining in a beautiful setting. It will also offer intimate private dining for eight guests, a stunning bar and an outdoor terrace.
Café Juliette, Harrods, Knightsbridge, London
Due for opening in June, more Café Juliette announcements are set to follow shortly as all is still under wraps. All we know is that it will open in the previous Laduree and Yann Couvreur space and will have an outdoor terrace as well as indoor dining. A case of watch this space!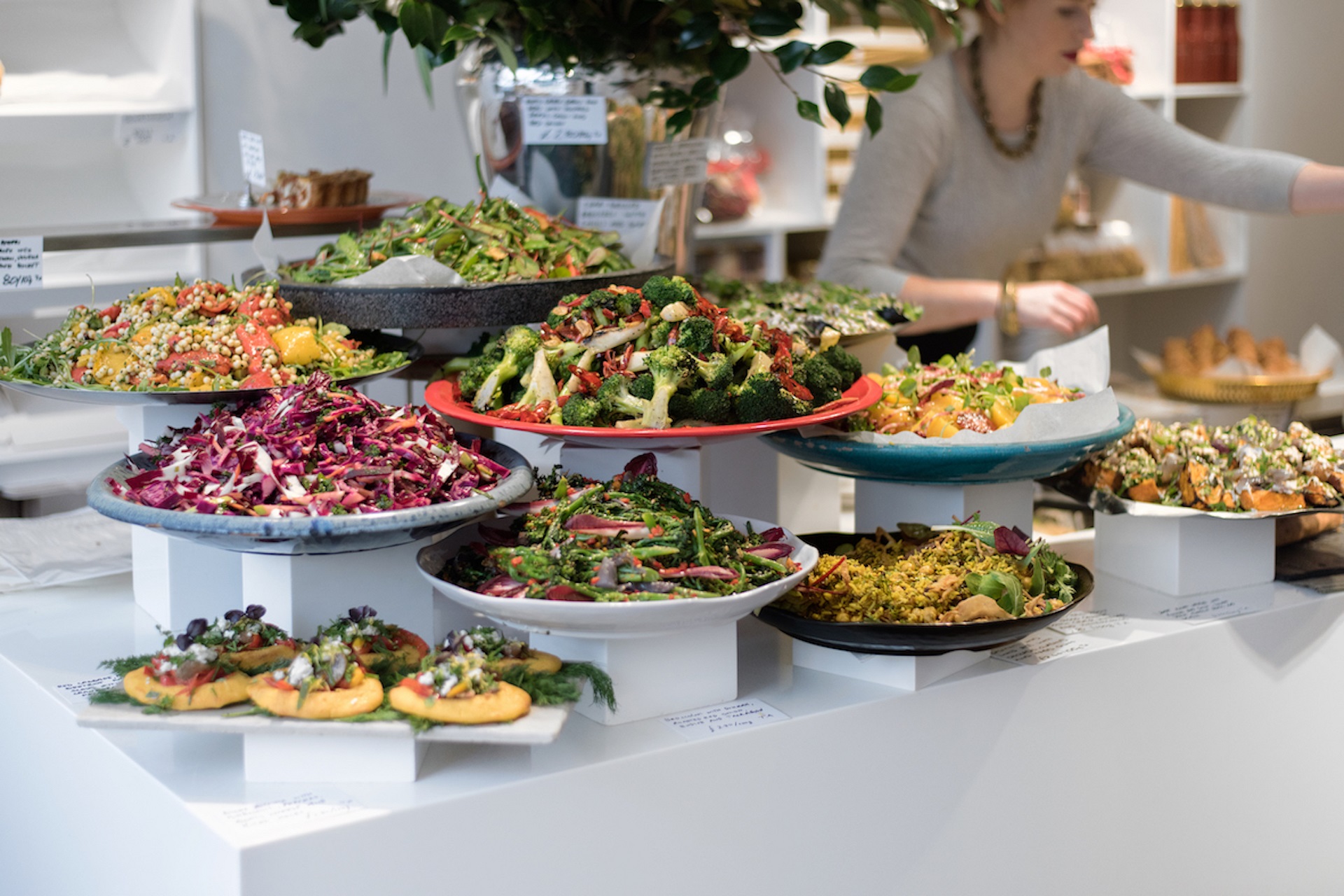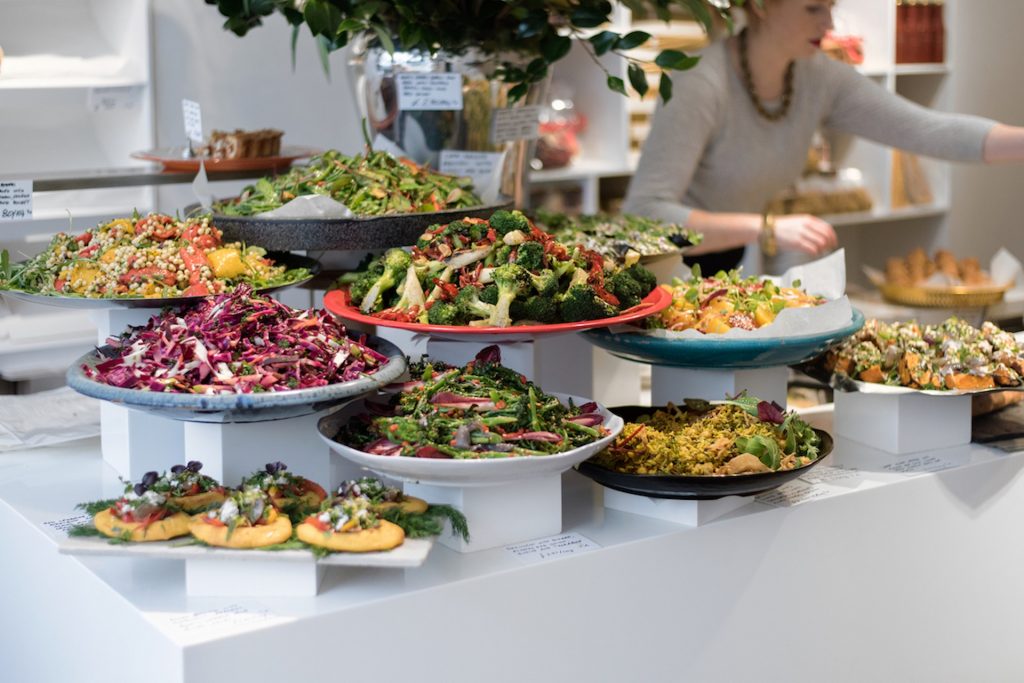 Yotam Ottolenghi is set to open his latest deli which will also have space for ten diners to dine in. The deli in the heart of Marylebone will feature his amazing showcase of daily changing salad dishes and cakes.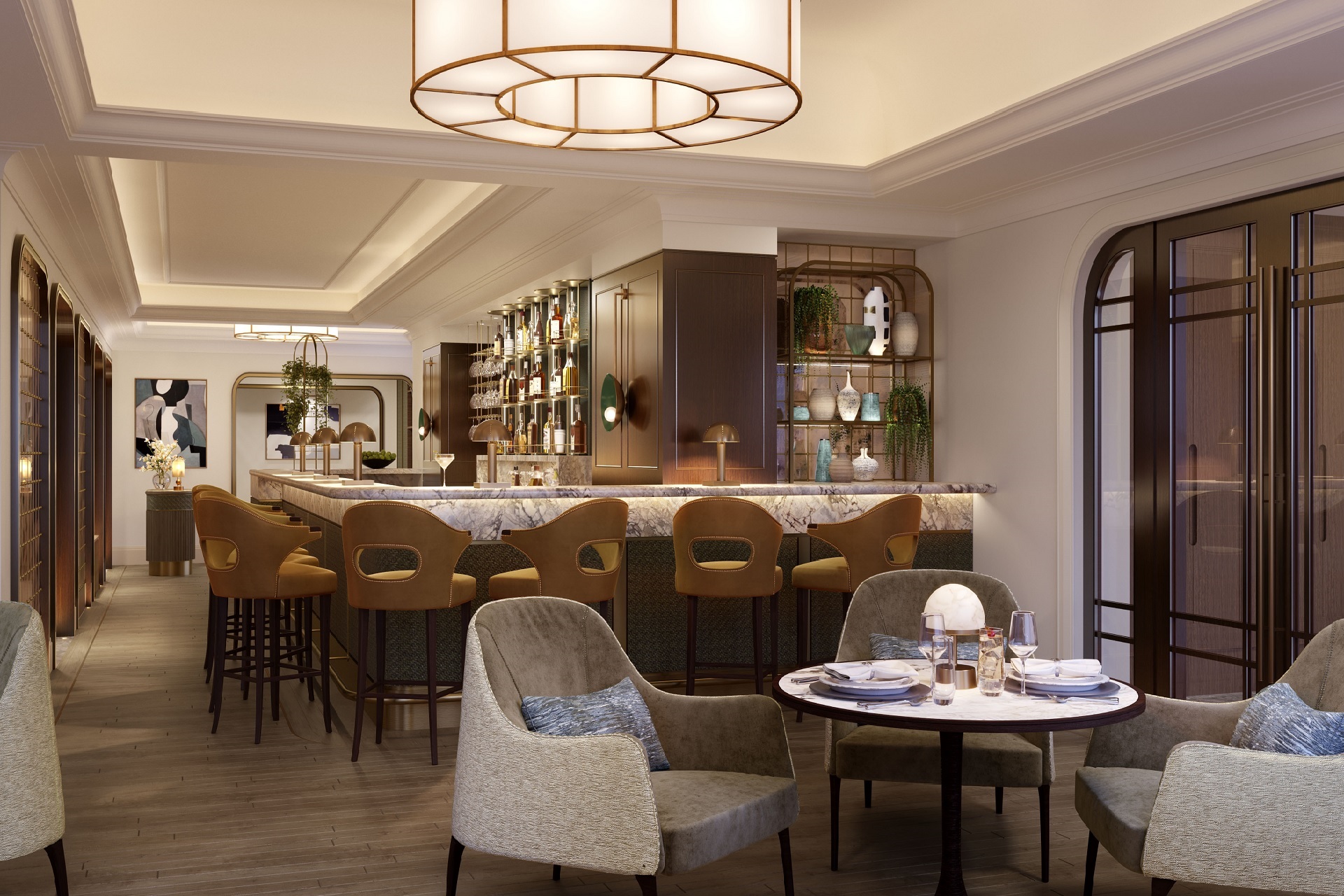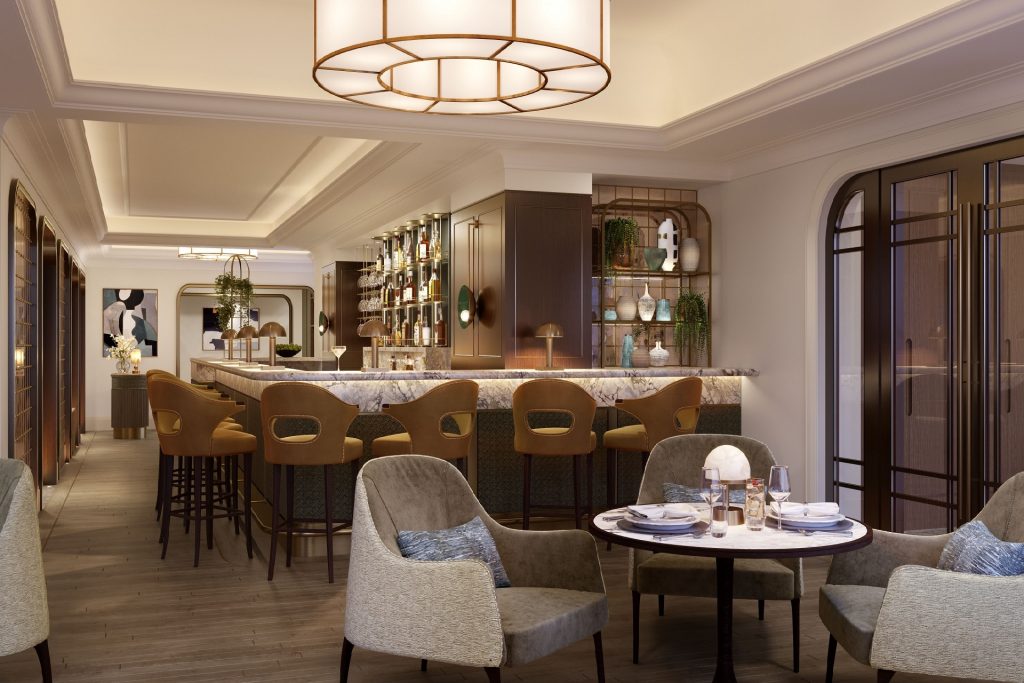 This year the starry makeover of Jumeirah Carlton Towers will be complete, having closed back in September 2019 to be significantly remodelled. At its heart will be The Carlton Tower Jumeirah's flagship restaurant 'Al Mare', offering a sophisticated yet informal dining experience. Translated from Italian ,'Al Mare' means 'at the sea', and is set to serve light and modern Mediterranean cuisine.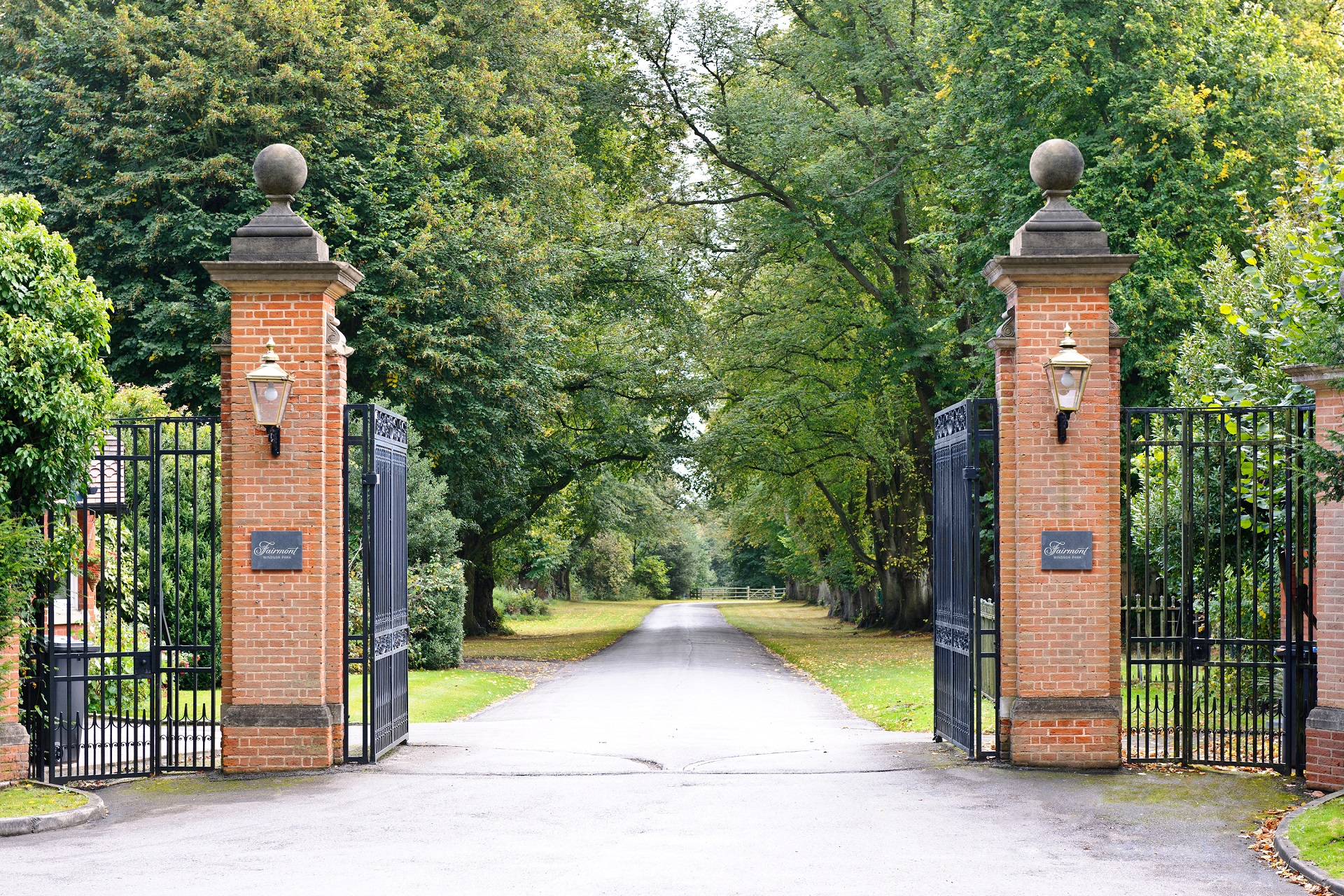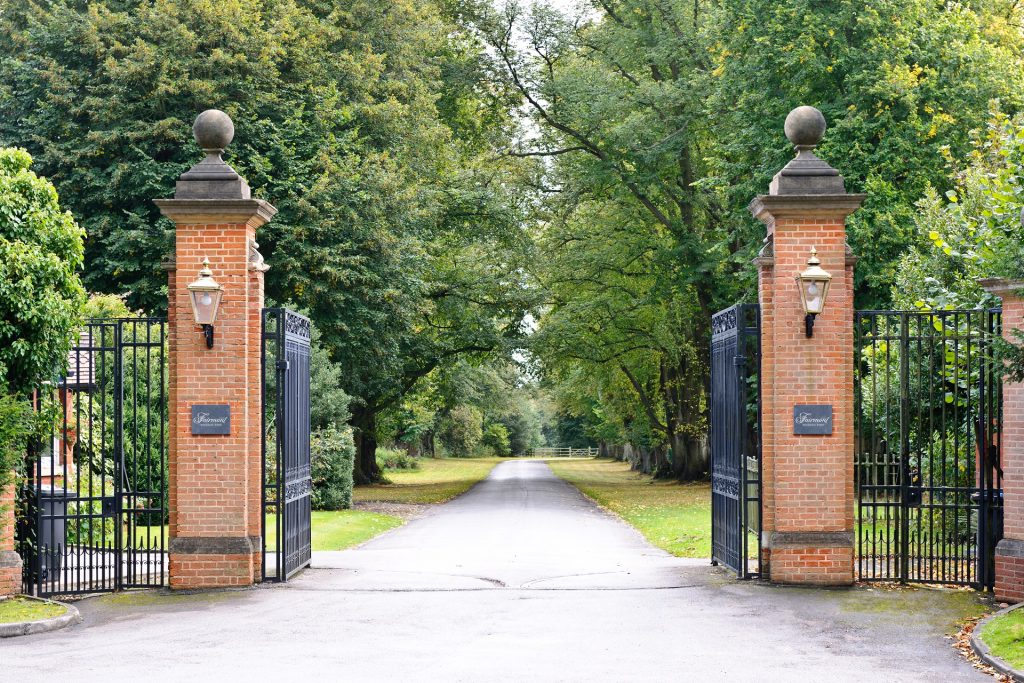 Great excitement builds for the opening of Fairmont Windsor Park from August 1st which promises to be a game-changer in the UK luxury hotel market with a strong emphasis on wellness and dining. It will be home to seven delectable restaurants and bars – spanning British speciality dining, Middle East and European fusion concepts, a quaint afternoon tea lounge and a wellness café.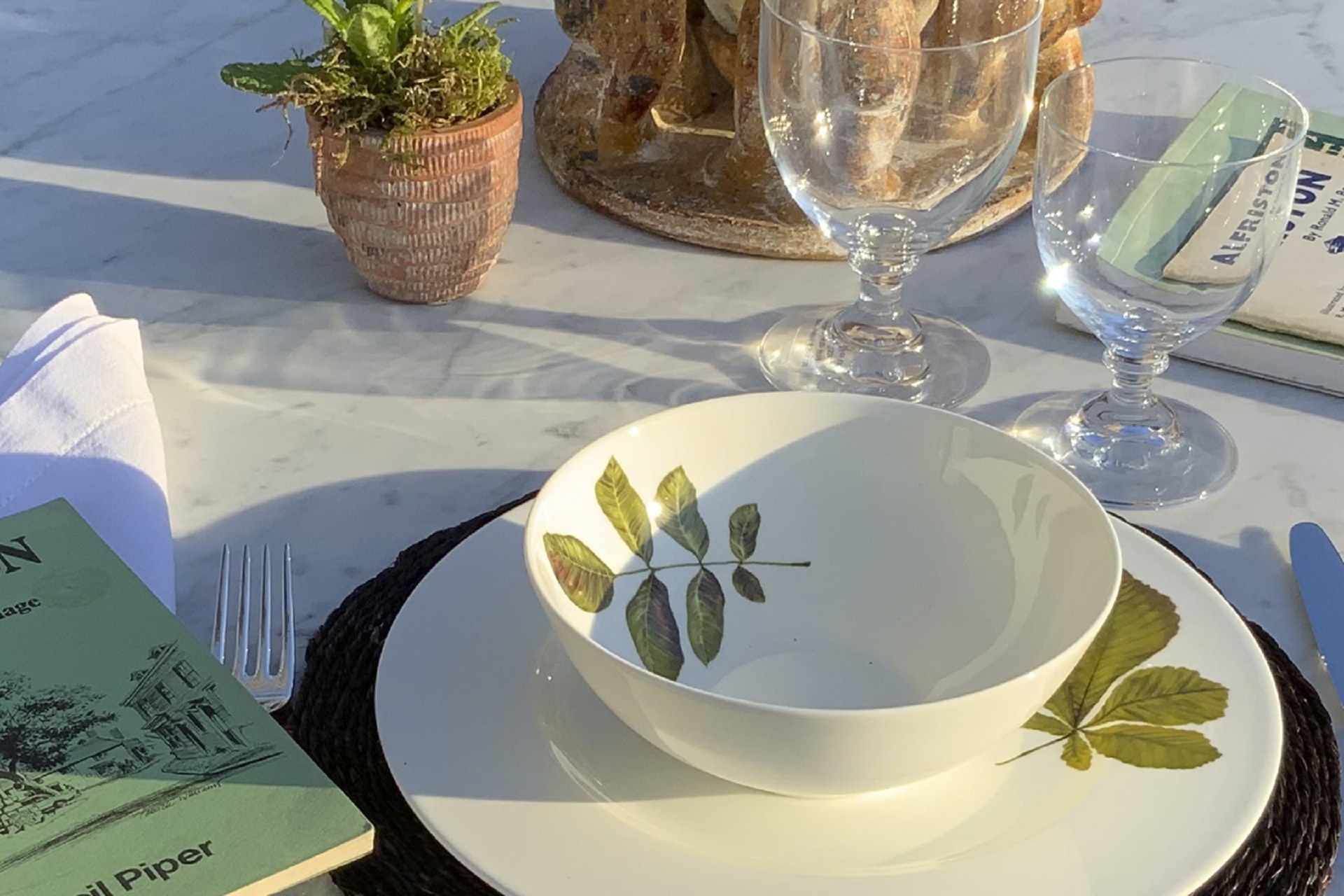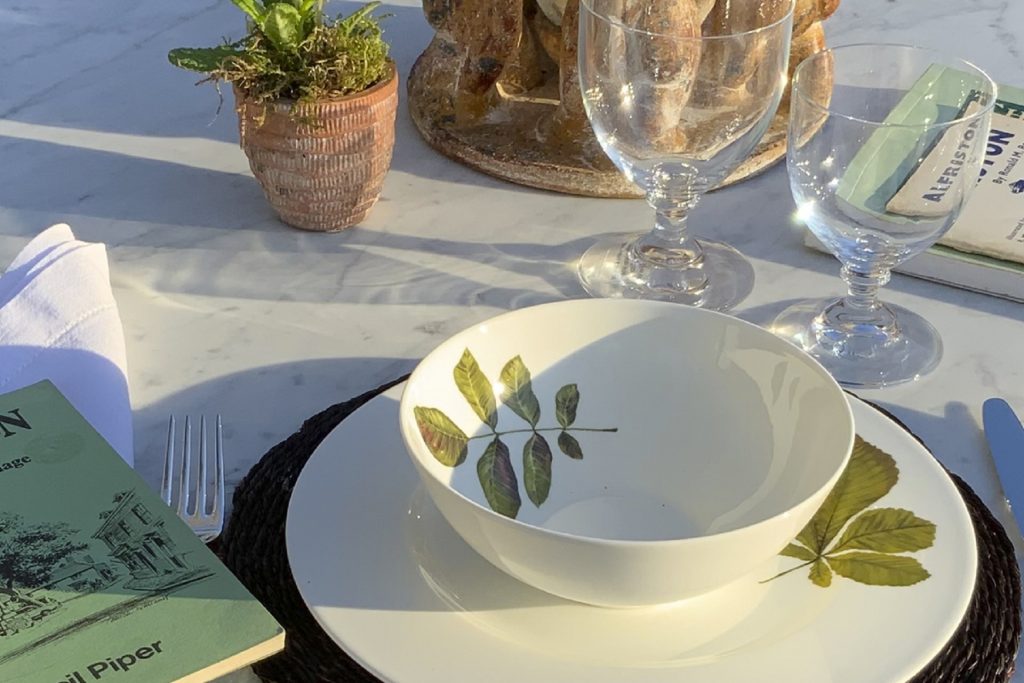 The Star – a striking grade II listed 16th century building in the medieval village of Alfriston, opens on June 14th after an extensive renovation with mother and daughter duo, Olga and Alex Polizzi. At the heart of the hotel is a large and striking 60-cover restaurant where Tim Kensett, formerly of The River Café, will be serving simple, unfussy dishes with a focus on clarity of flavour.
---
JULY 21 Openings
The Cadogan Arms, 298 Kings Road, London SW3 5UG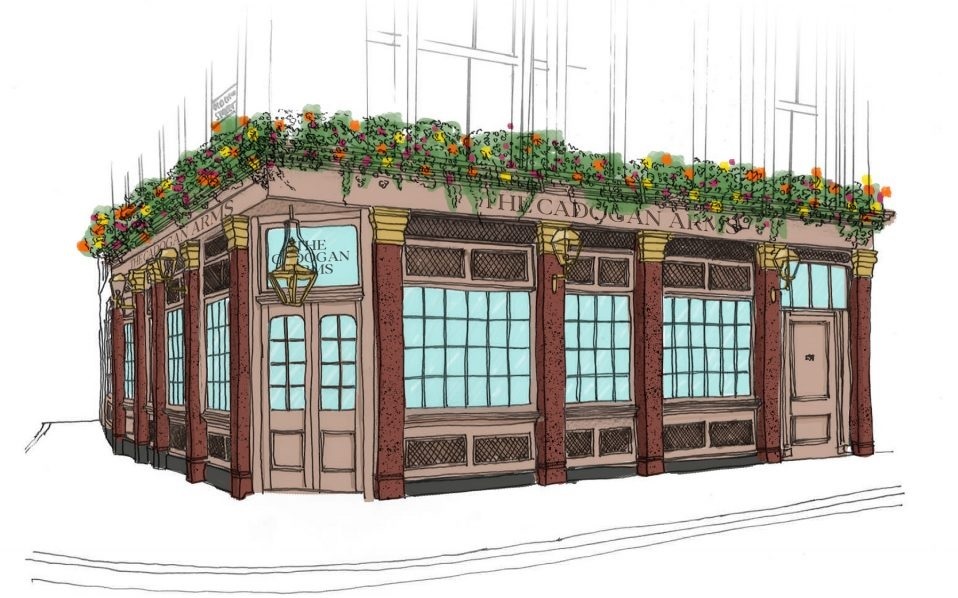 The former pub and Chelsea institution – The Cadogan Arms, is set to shine once again when it reopen in July after an ambitious renovation project and clever 'casting'. James Knappett of two Michelin-star Kitchen Table in London's Fitzrovia, will oversee the menu as Culinary Director drawing inspiration from his first-hand experience of growing up in pubs. He will work alongside Executive Chef Alex Harper, whose time spent at both The Ledbury and The Harwood Arms is sure to cement the public house's food offering as one of London's most celebrated with best-in-class British produce.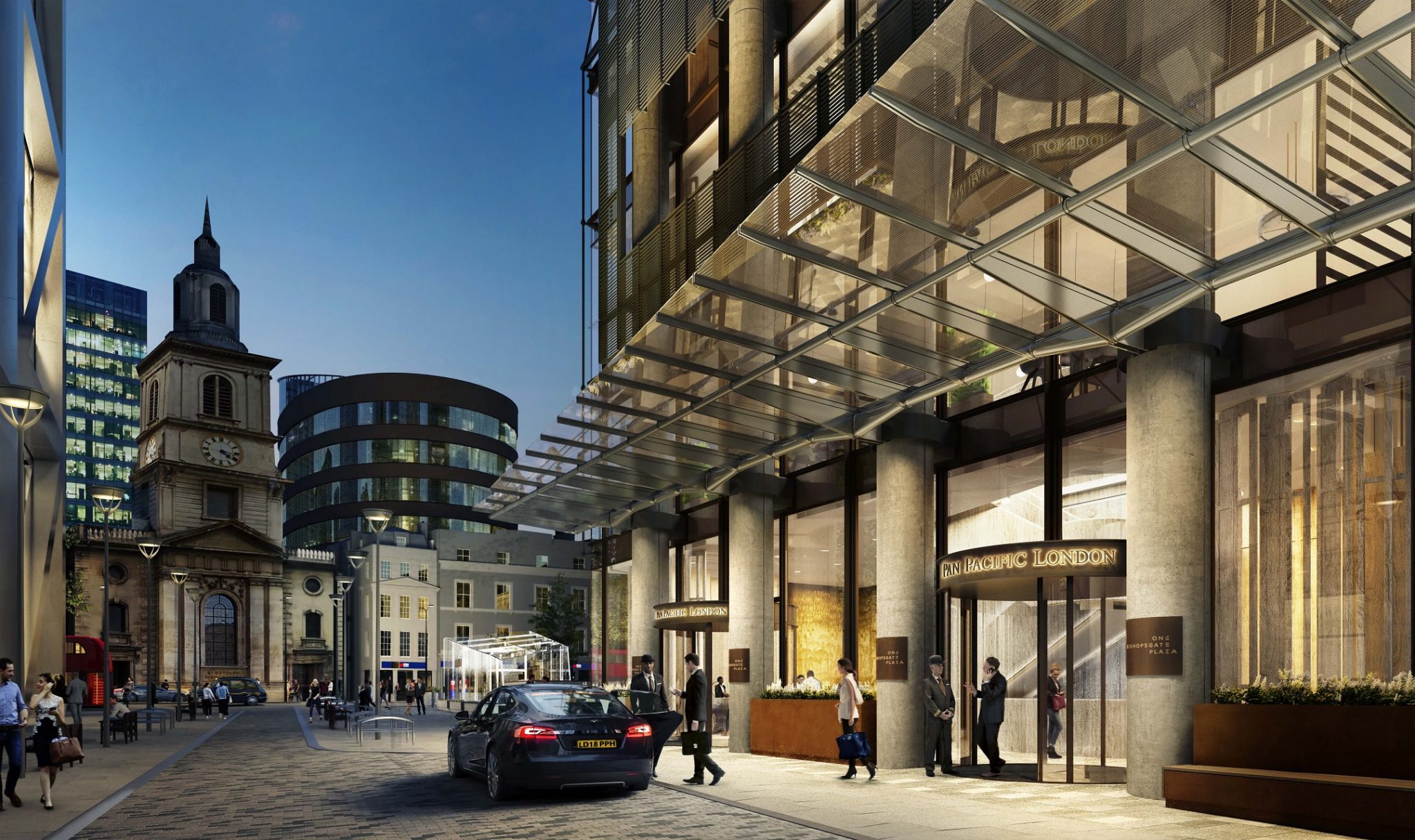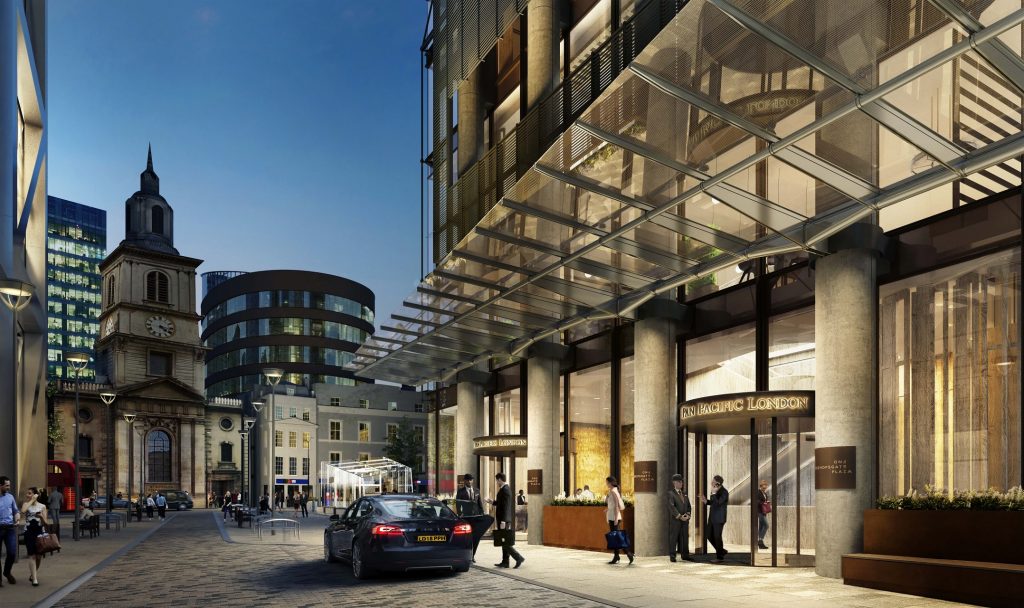 Ultra-plush Singaporean hotel and resort brand, Pan Pacific, is making a show-stopping debut in the City of London on September 1st. The group is synonymous with understated luxury and elegance combined with sincere Singaporean hospitality, so the arrival of their five destination restaurant and bars is certain to be a huge draw. Club launch details coming soon.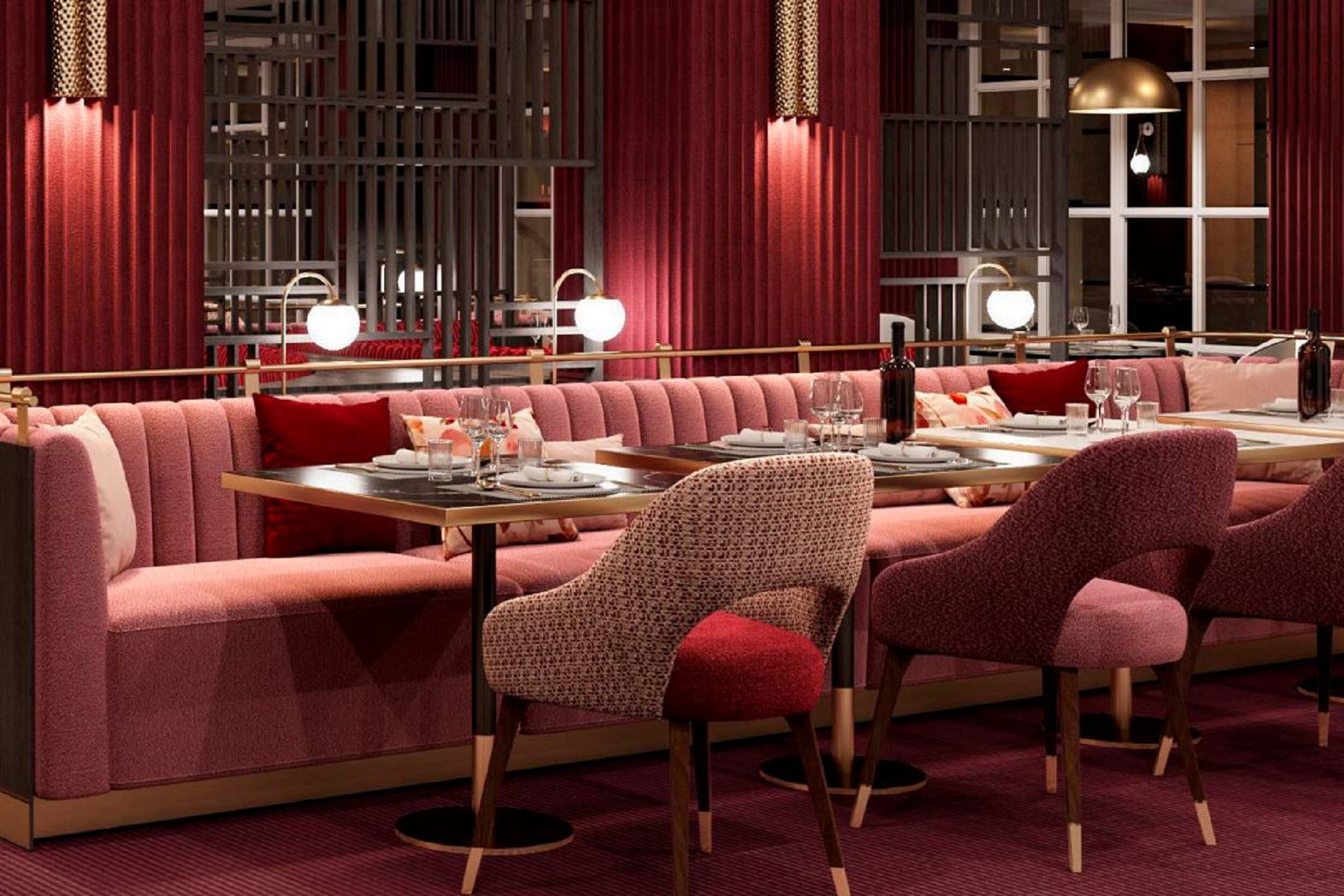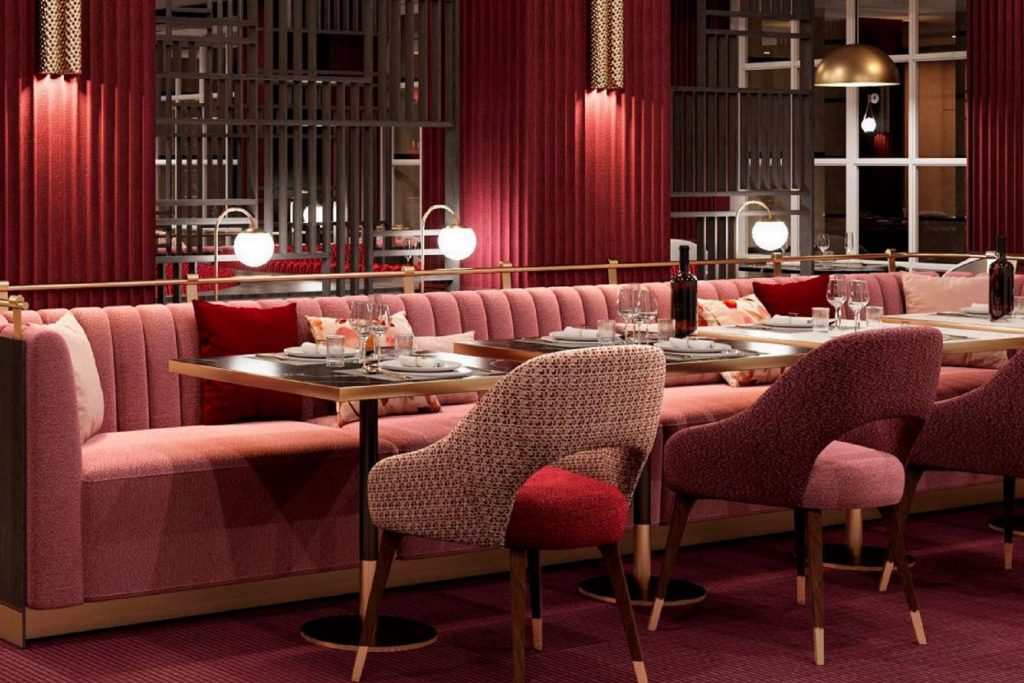 Chef Sally Abé's eagerly anticipated new restaurant will open July 1st at the Conrad London St James. As one of the capital's most talented and awarded chefs, Sally's impact on the London food scene is about to reach new heights at The Pem. The menu is an elevated style of the food that Sally has become renowned for (see details above on Blue Boar Pub); it's more refined, more considered, and more sophisticated – yet still retains the fun and liveliness her guests have come to know and love.
---
AUGUST 2021 Openings
Tamburrini & Wishart is the new fine dining partnership between Scottish Chefs Paul Tamburrini and Martin Wishart at Cameron House on the shores of Loch Lomond. Opening 1st August, the restaurant, inspired by Scotland's natural larder, will present a five-course tasting menu that changes every two weeks, and a three-course lunch lunch menu embracing modern techniques while celebrating classical flavours.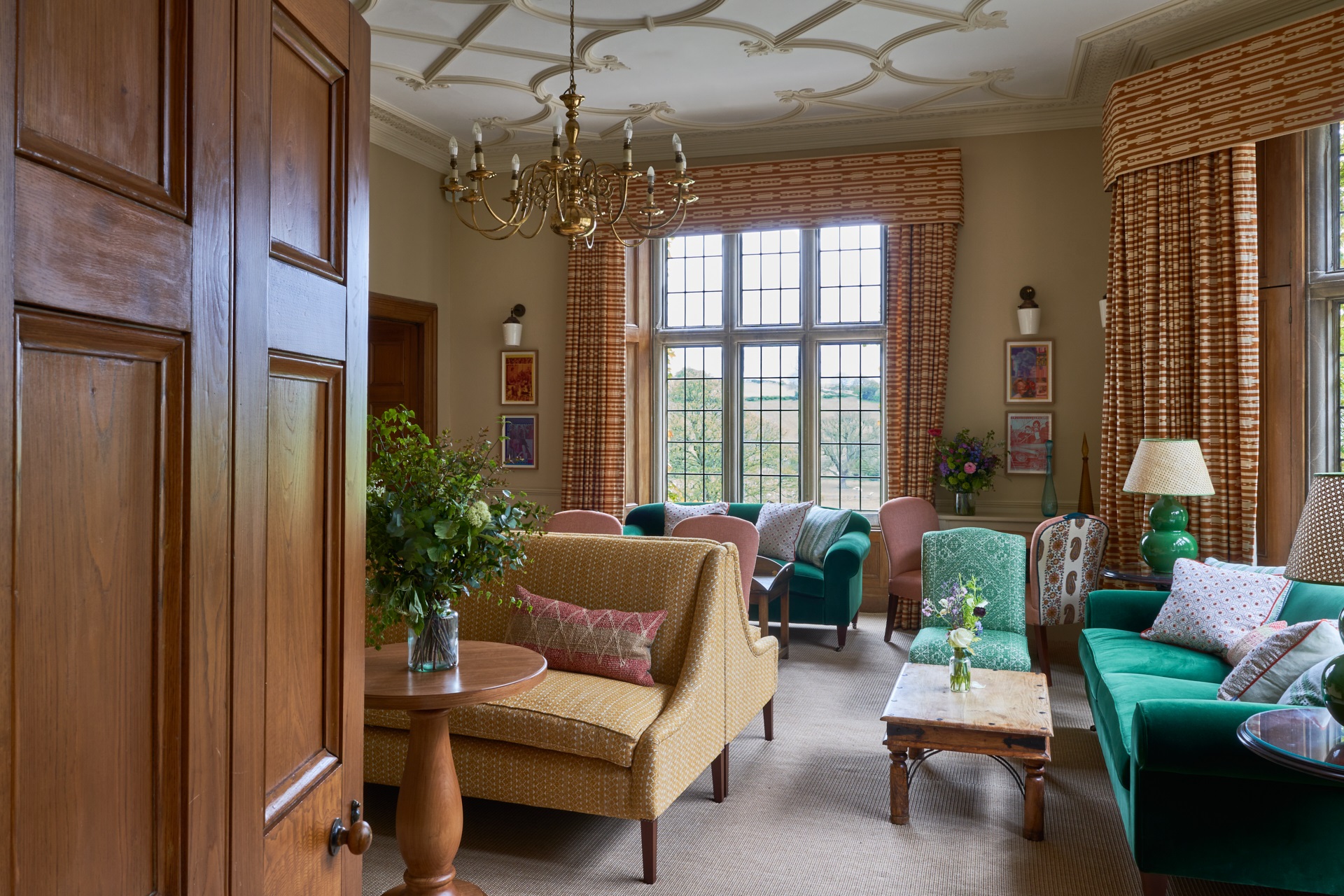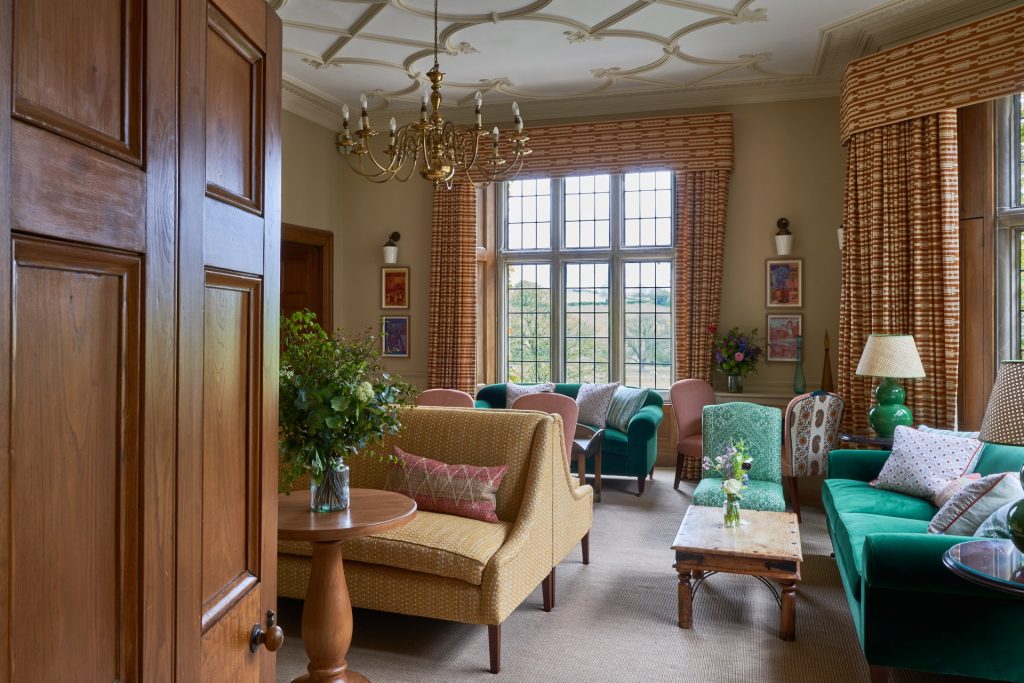 The Victorian country house hideaway at the gateway to the Peak District is under significant redevelopment, and set to relaunch on August 1st. When it does, you can expect the Garden Room Restaurant and Bar which offers commanding views over the 35 acre grounds, to be at the forefront, promoting sustainability through local and British suppliers at its core. More details to follow shortly.
---
SEPTEMBER 2021 Openings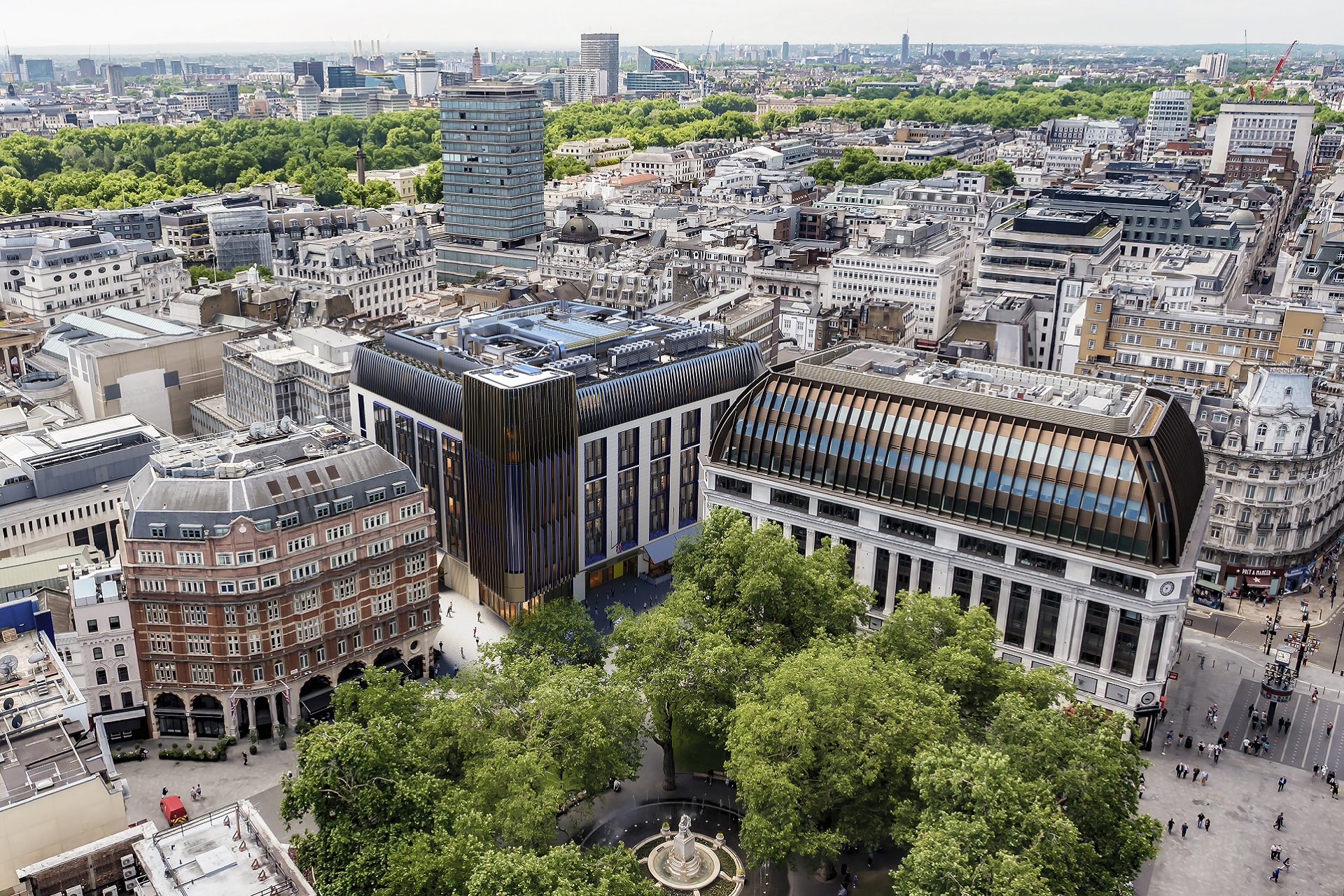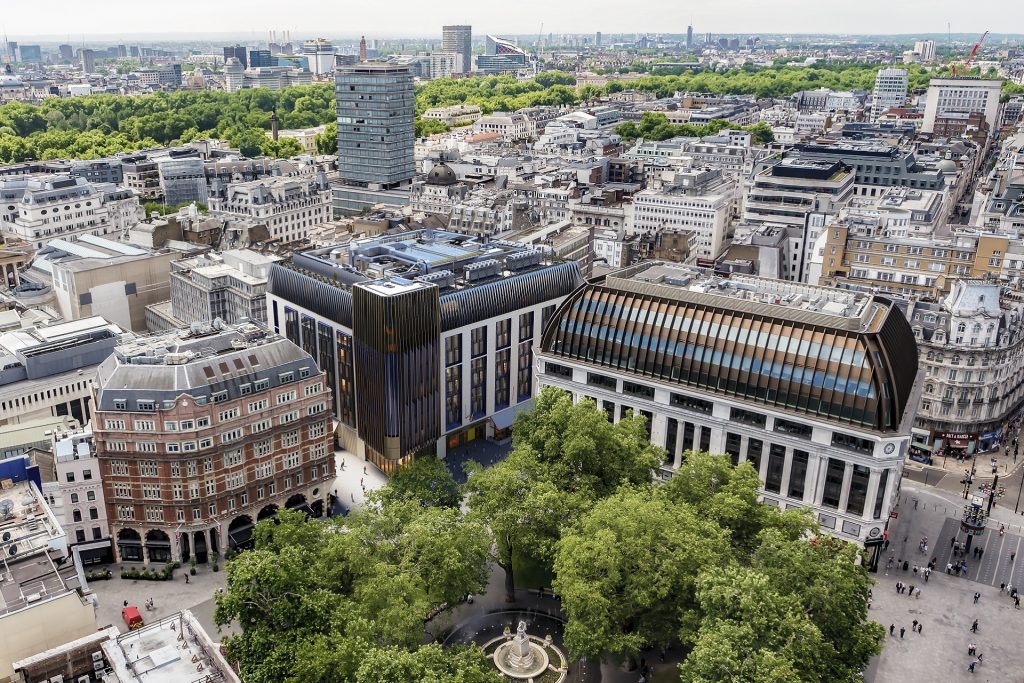 Billed as 'The world's first super boutique' – this is Edwardian Hotels latest opening in the heart of theatreland. Boutique in feeling yet on a staggering scale, as the hotel will feature 350 guest rooms across 16 storeys. The hotel's signature Mediterranean restaurant on the ground floor will evolve from a cosy meeting place by day into a vibrant dinner spot in the evening.
Cord Restaurant by Le Cordon Bleu, 15 Bloomsbury Square, London WC1A 2LS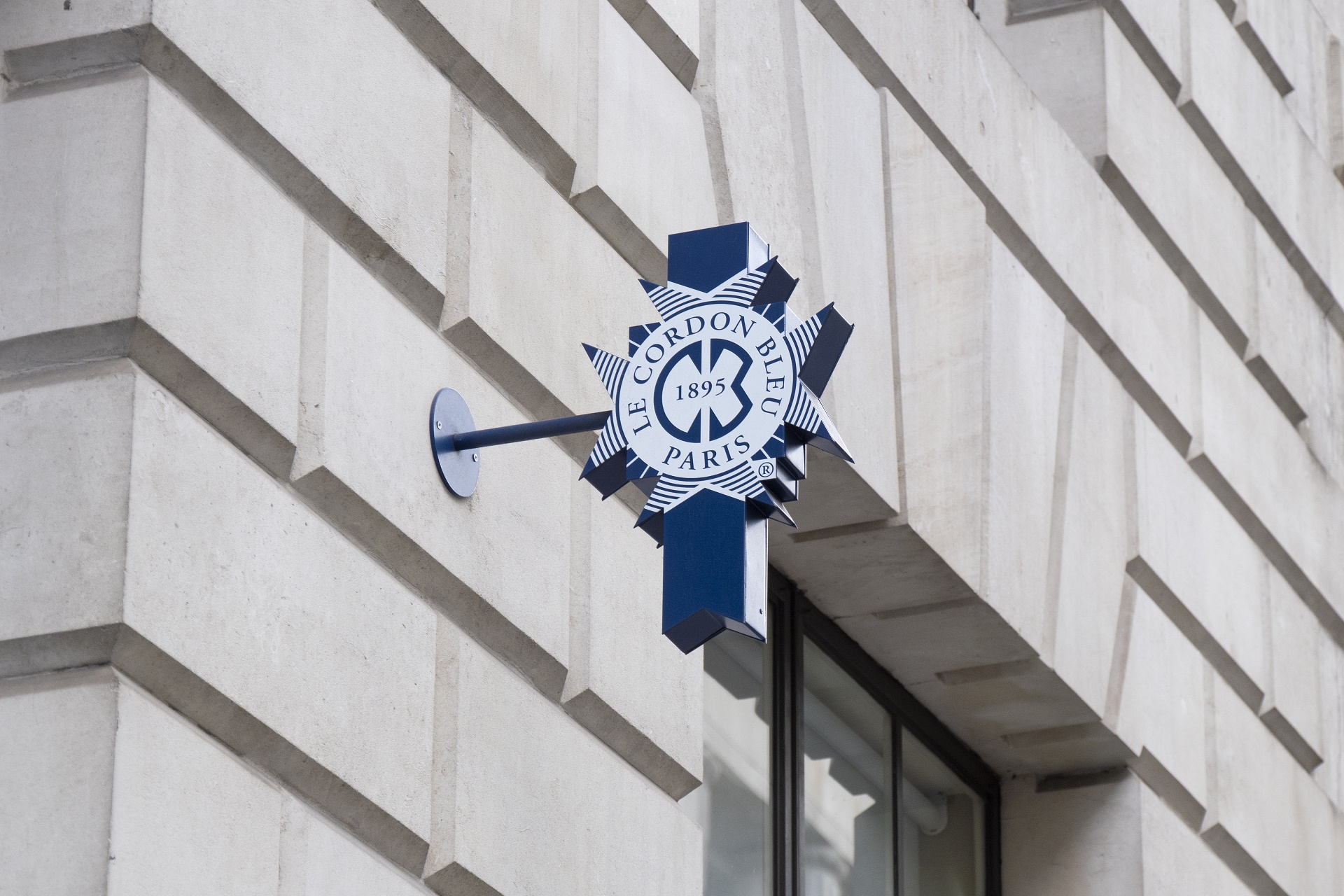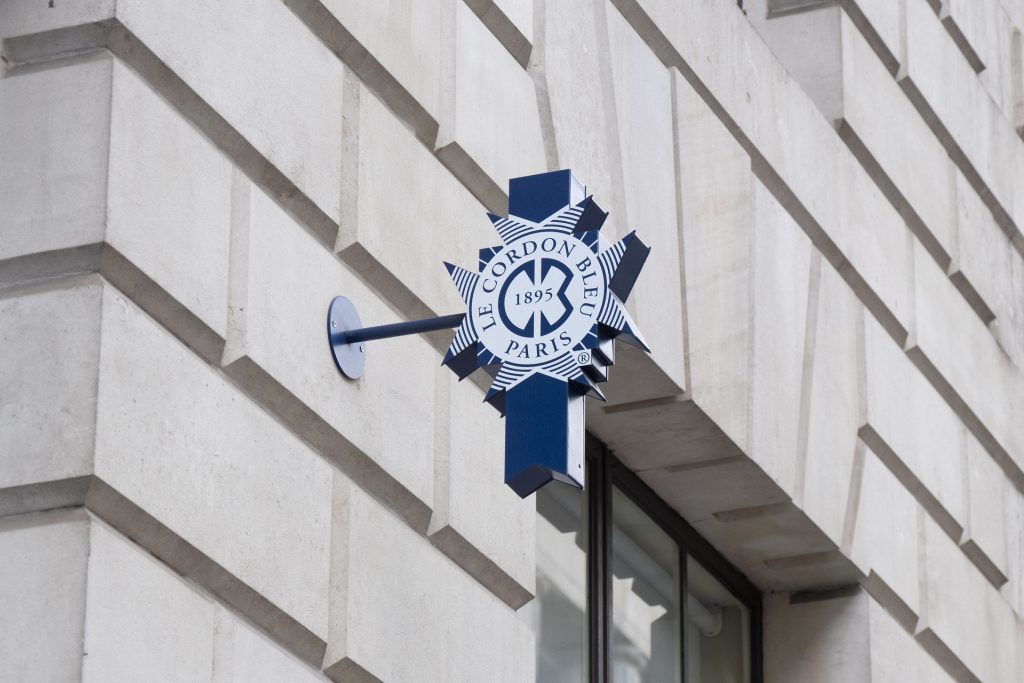 The renowned French culinary school, Le Cordon Bleu, is set to launch its first restaurant in London, Cord by Le Cordon Bleu. Proudly celebrating 125 years as a world leading culinary art and hospitality institute, the school which also incorporates a café and event space is by design the home to the very best in fine dining. More details coming soon.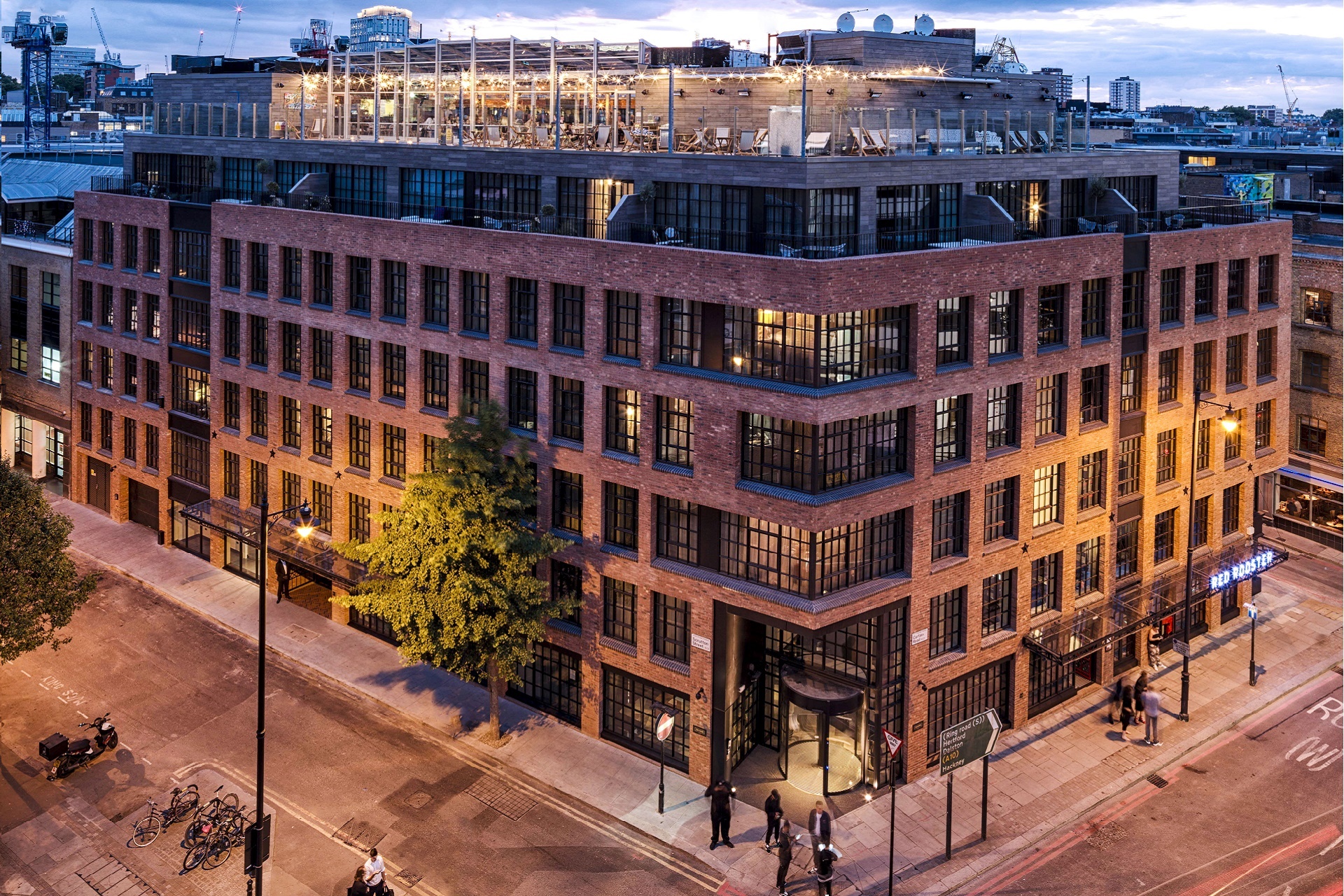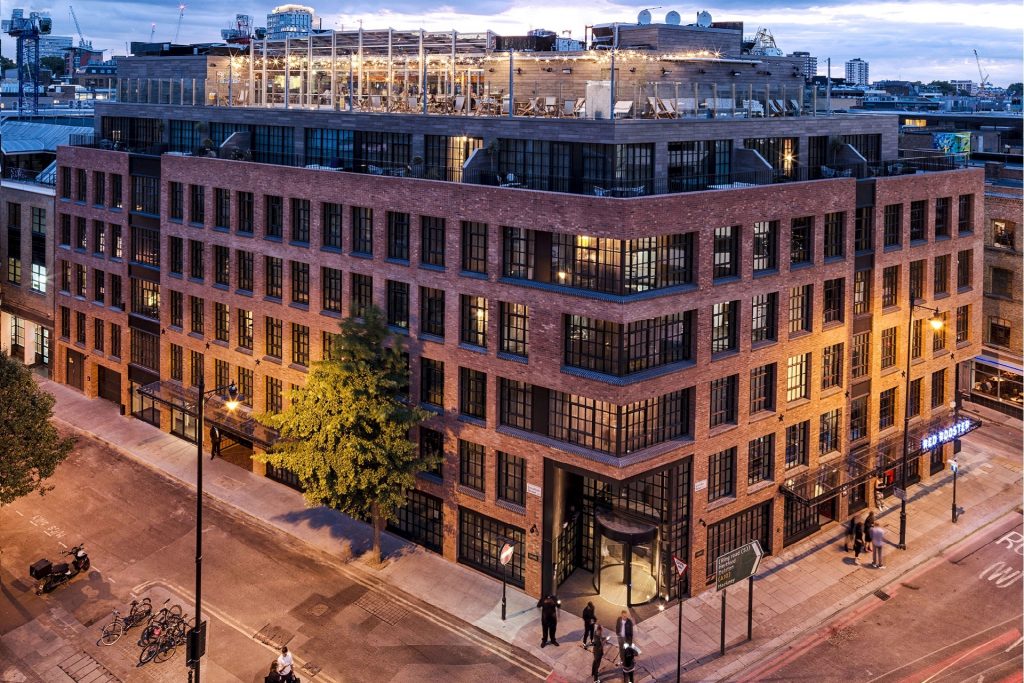 When Mondrian Shoreditch London opens it will welcome world-renowned three Michelin-starred Chef Dani Garcia's first culinary concept in the UK, BIBO Shoreditch. This will be the fifth restaurant for the BIBO concept and will be a lively, urban space with an interiors nod to Andalucía, perfect for casual lunches and spirited dinners.
---
Expected Restaurant Openings
Langan's Brasserie, Stratton St, London W1J 8LB
An autumn re-opening is expected for this iconic Mayfair institution, but details are closely under wraps for the time being. More news coming soon.
The Ivy Asia Chelsea, 201 – 203A King's Rd, London SW3 5ED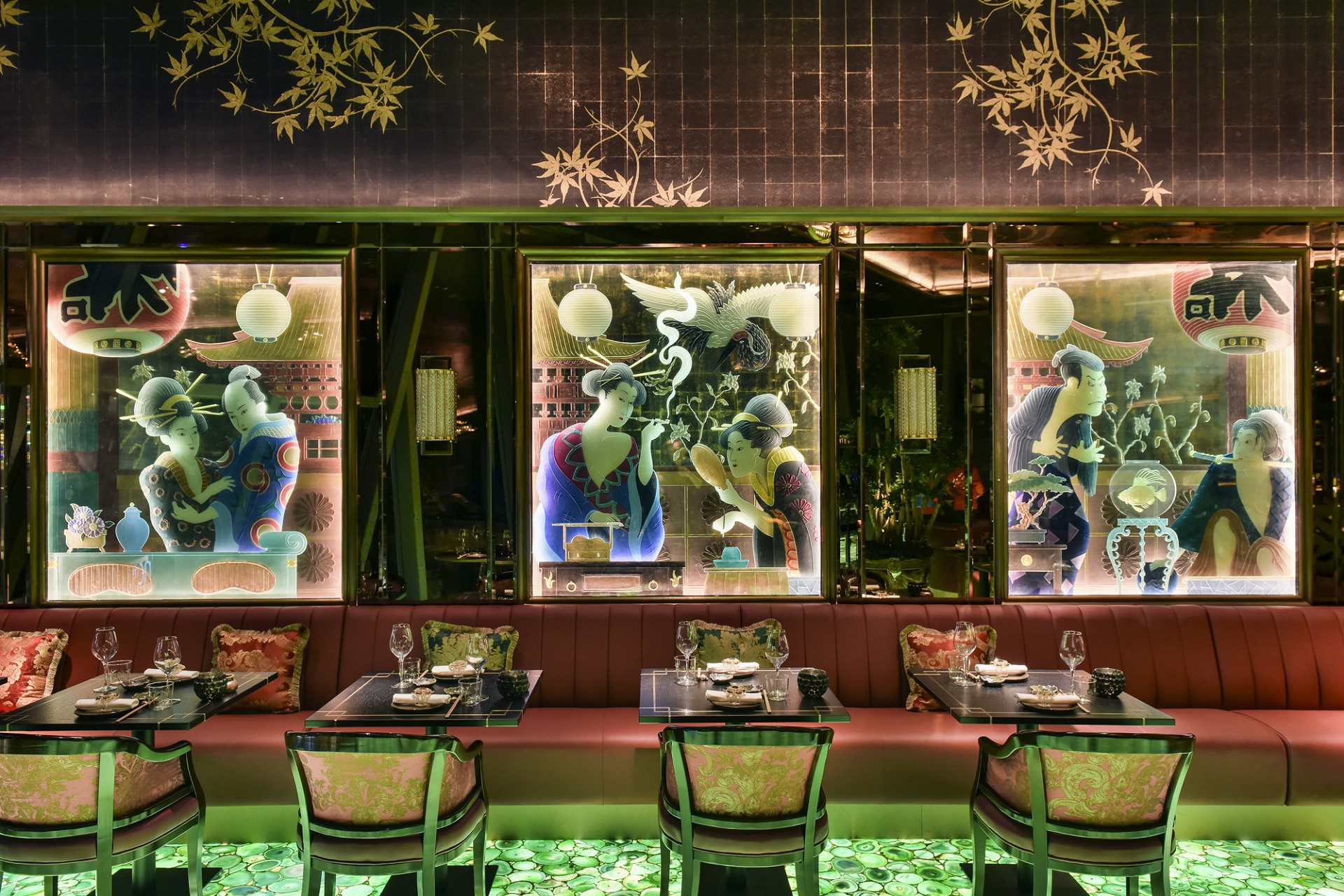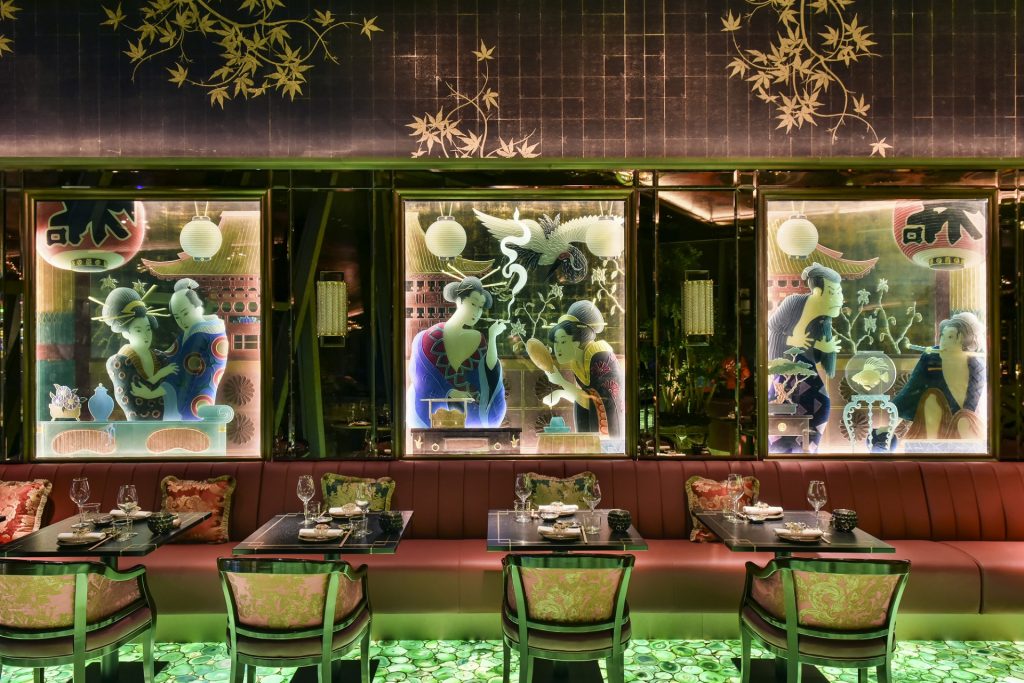 Expected opening date late Summer: The team behind The Ivy Collection, Harry's Bar and Harry's Dolce Vita, will be opening the second of its Asian-inspired restaurants – The Ivy Asia, next to The Ivy Chelsea Garden on Chelsea's famous Kings Road. The restaurant and bar, with an Asian-inspired menu, will follow on from its successful launch of The Ivy Asia in St Paul's (pictured), and will be open seven days a week for lunch, dinner and weekend brunch. The glitzy spot will also serve theatrical drinks and cocktails alongside its delicious menu of tantalising dishes.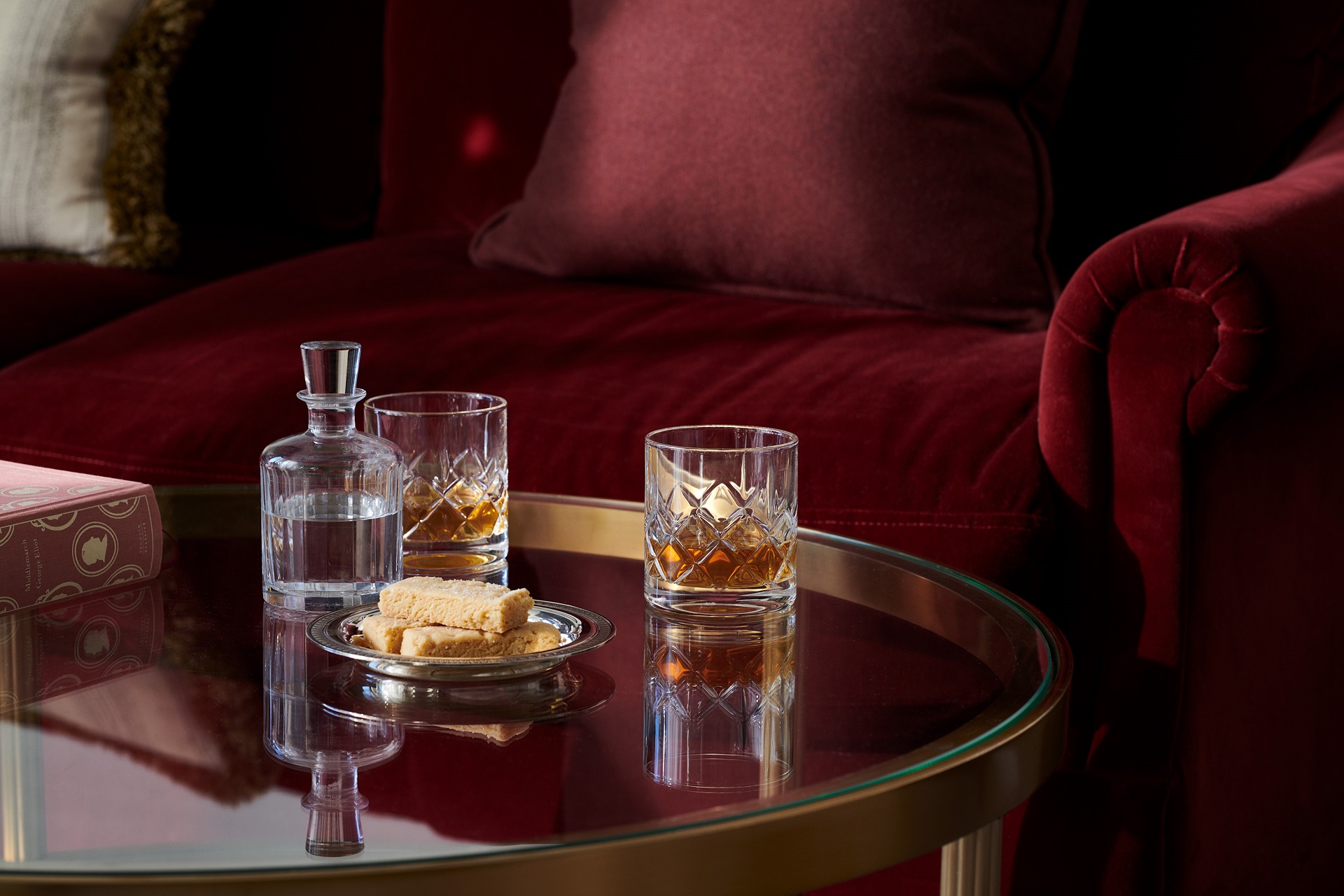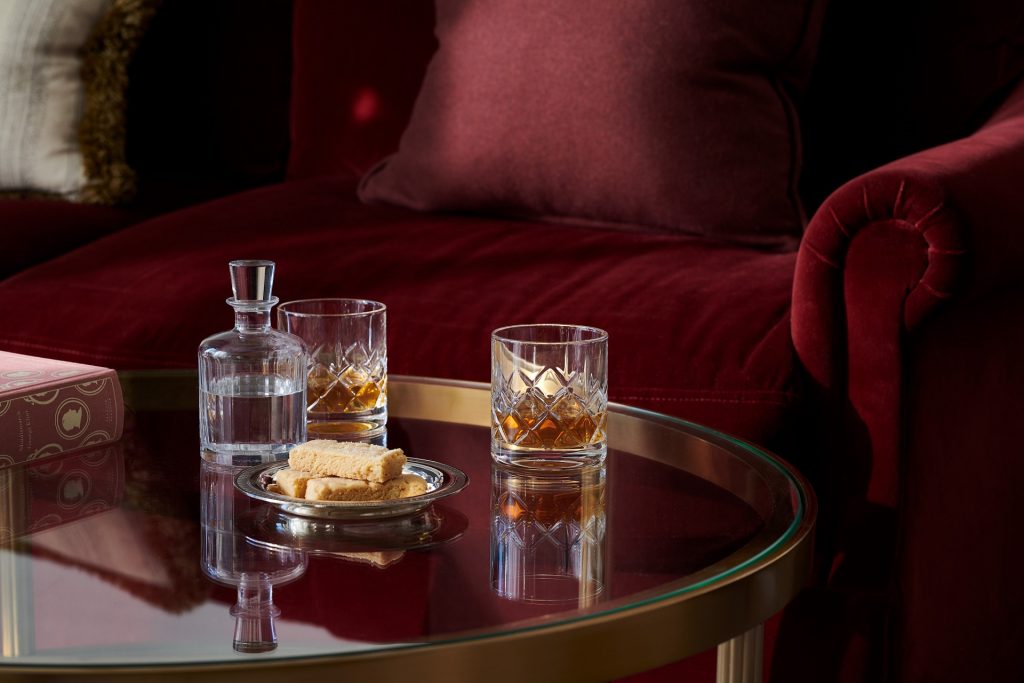 Expected opening by late Autumn: The iconic sporting and country estate is launching its first ever city outpost in St Andrews Square, in the building originally home to the British Linen Company later to become the Bank of Scotland. With outstanding architectural features designed by notable architects and sculptors such as David Bryce and Alexander Handyside Ritchie, this iconic building is being reimagined to become 'Gleneagles Townhouse'.
---
Join the Luxury Restaurant Club to enjoy extra privileges and experiences when dining out at leading destinations. Not all from this blog are included currently – many with launch offers to follow, but over 424 of the highest awarded restaurants are. If you love dining out, come join us!