Luxury Floating Restaurants and Cafés
Like the adventurous folk who choose life on a canal boat, other enterprising business types have created restaurants and cafés from narrowboats, barges and ships. These range from boho minimalism to ultra-luxurious; and in the main static. River dining is a solution that ticks many holiday boxes: the restorative benefits associated by being near water; it's great for inducing childlike excitement; and for most of us we don't do it often. If river dining floats your boat, try these:
The Prince Regent, Sheldon Square, Paddington, London W2 6PY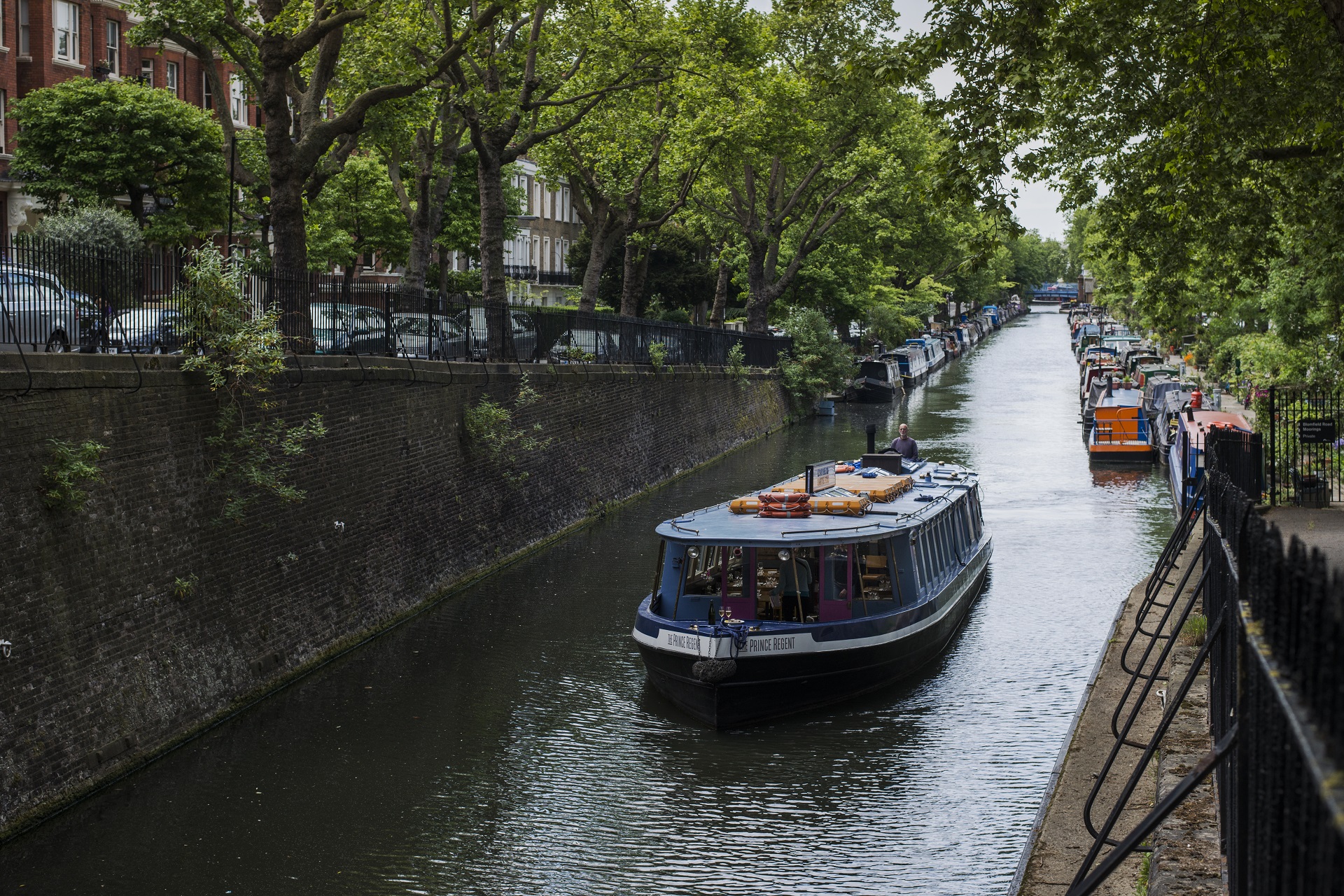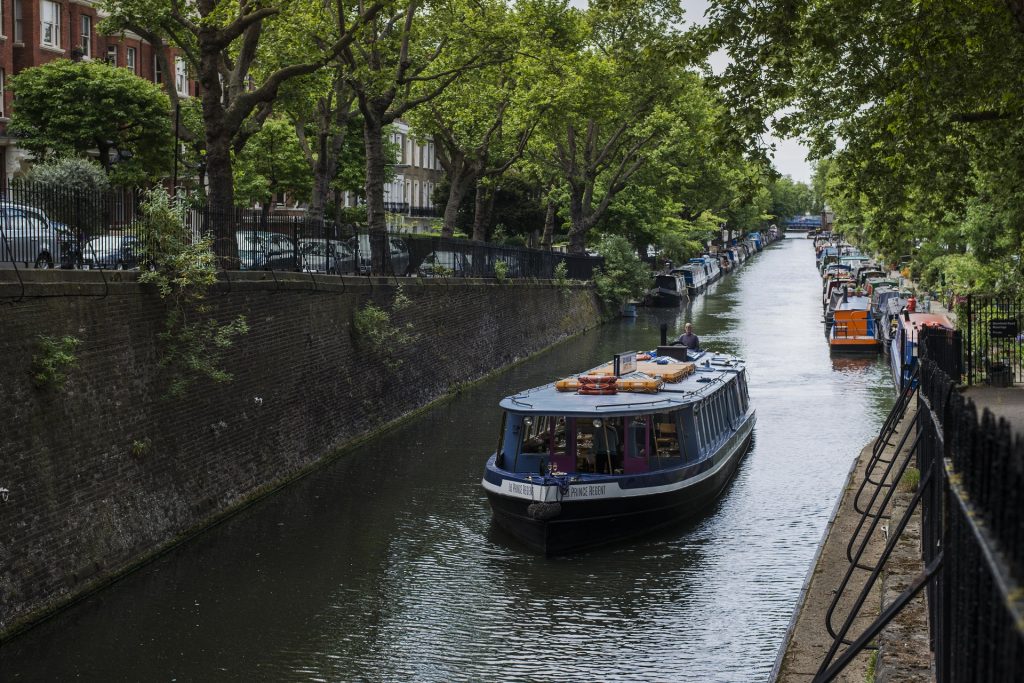 The Prince Regent came to prominence in 2015 when siblings Leah and Harry Lobek created a pop-up celebrating the best of British seafood. Still as popular today, and now with Stuart Kilpatrick as head chef (previously working at restaurants such as Arbutus and Mark Hix), you can enjoy a voyage on the beautifully restored wide beamed cruiser from its base on the Paddington basin, with a unique five-course set menu for lunch and dinner, £65 pp.
The Grand Duchess, Sheldon Square, Paddington, London W2 6EP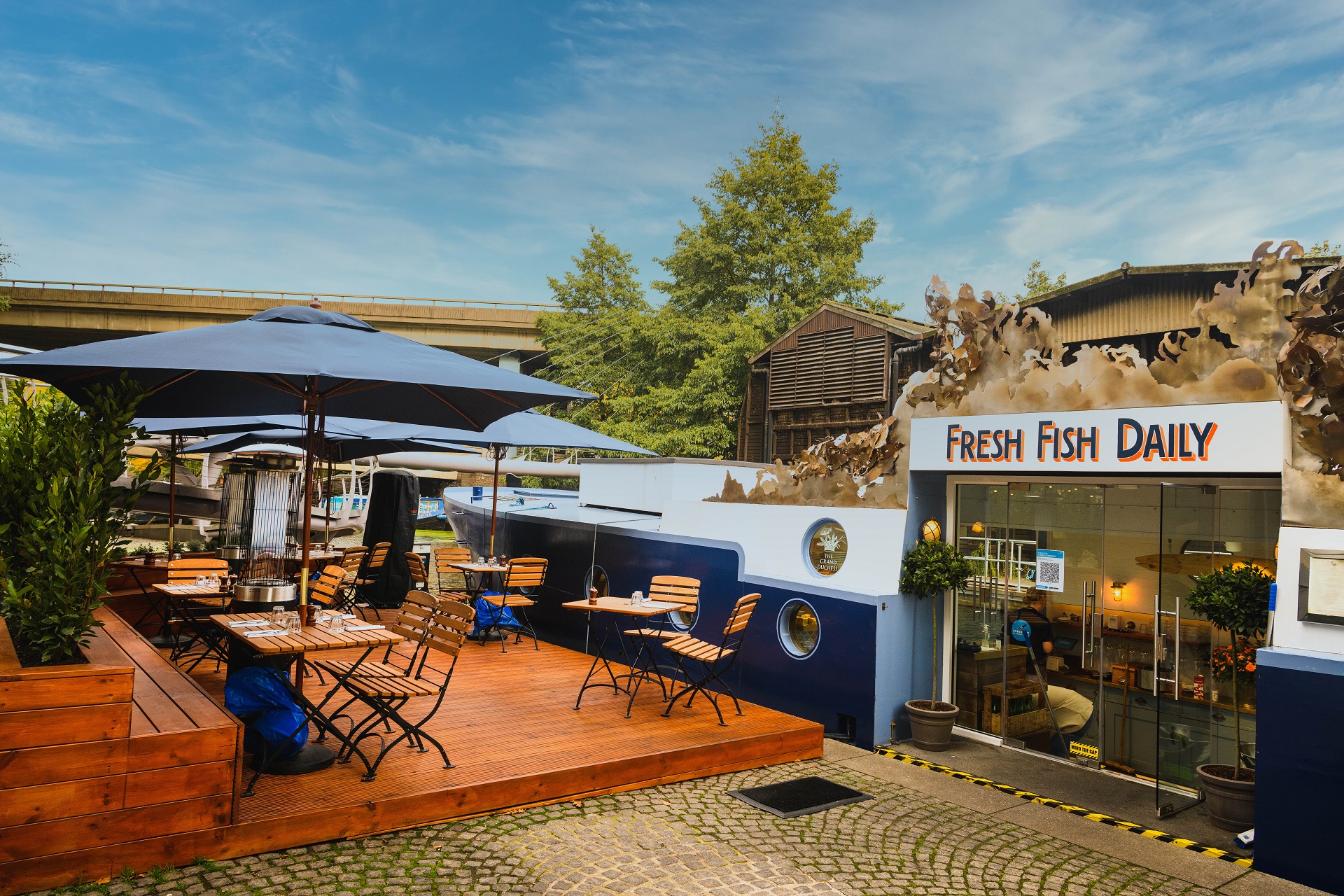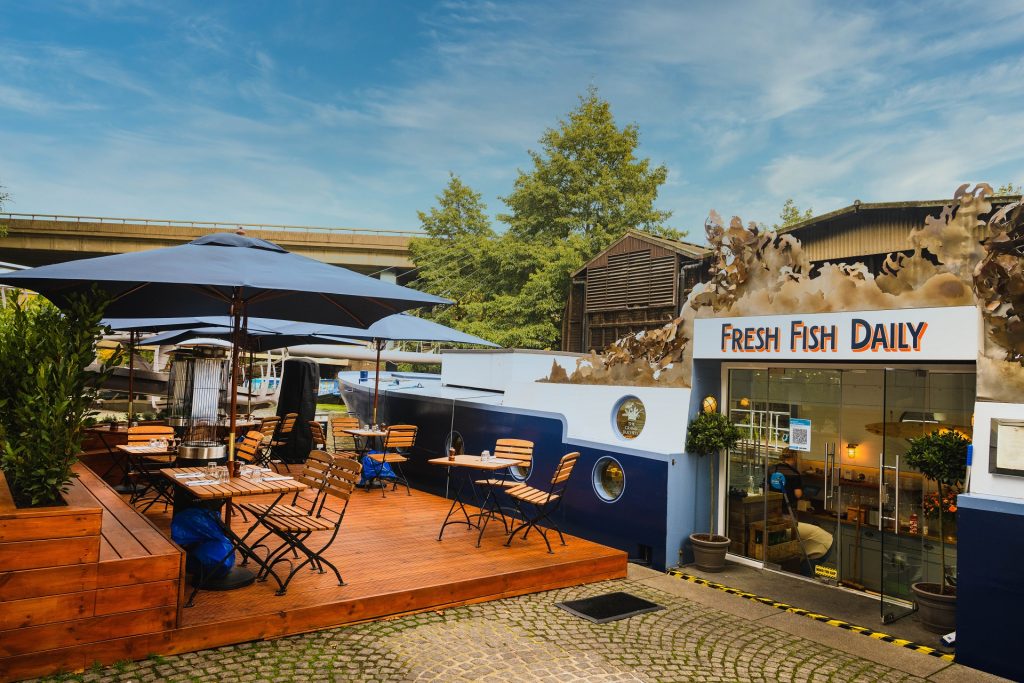 Sister to The Prince Regent, The Grand Duchess is a permanently moored floating restaurant for luxurious indoor dining and new outdoor dining, with more than a hint of the holiday-feel about it. Dine inside for a very stylish nautical look with expert crisp white linens, and a Captain's Table available at the bow for larger groups of up to 8 diners. Enjoy an a la carte fish menu as well as takeaway fish & chips and seafood rolls offering, ready to relish along the canal.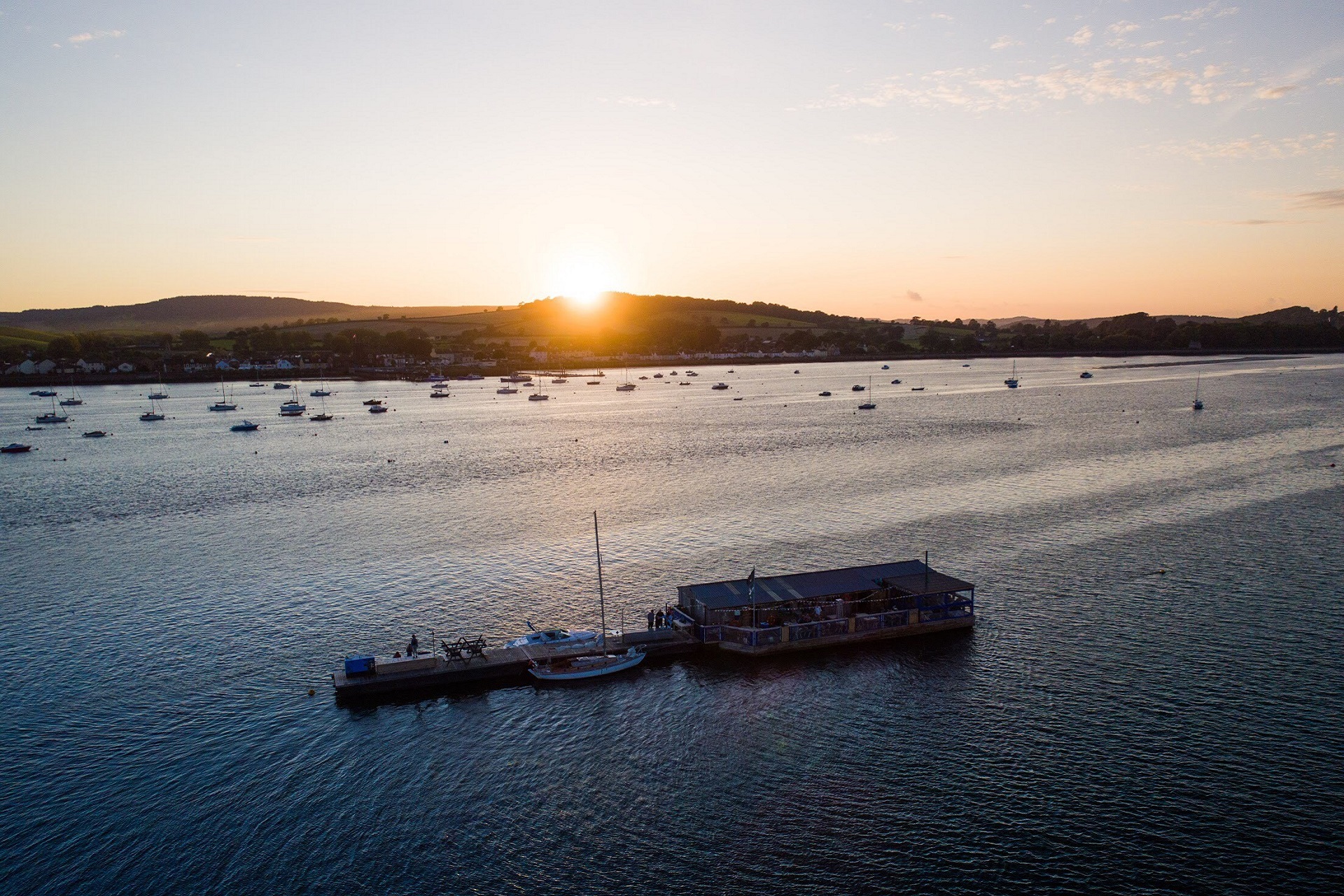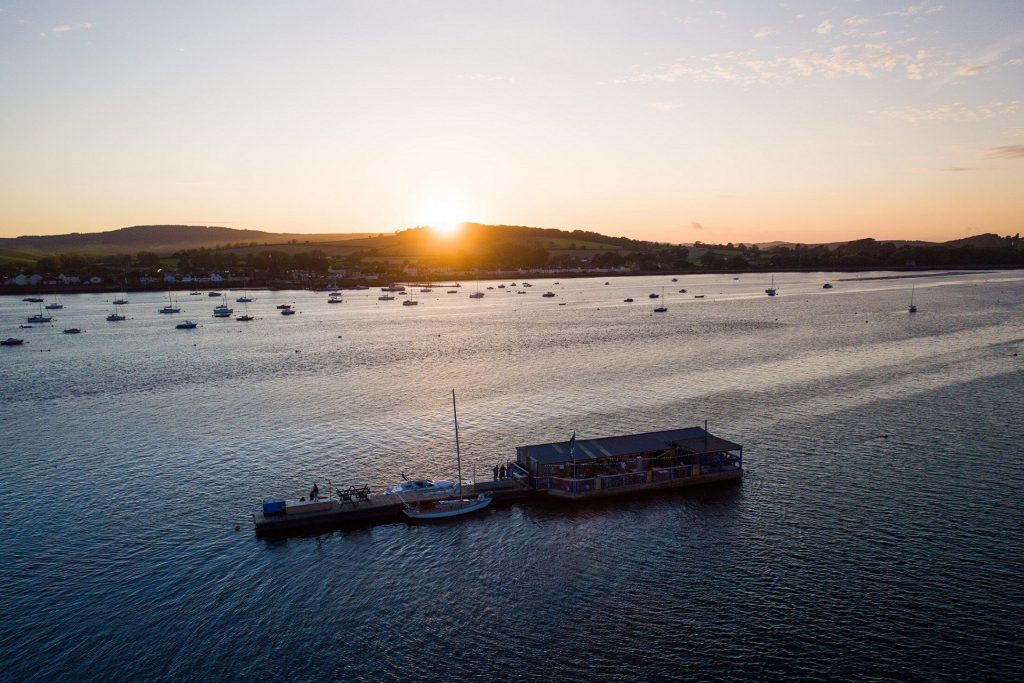 When you book your restaurant table it comes with automatic taxi booking – water taxi that is, as this restaurant floats well offshore on the Exe Estuary. The custom built barge offers a casual dining with a wide-range of locally-sourced food and is surrounded by amazing views. Starters ranging from Sauteed Devon Mushroom Bruschetta (£8.95) to Brixham Scallops (£14), and main course examples of Beer Battered Fish & Chips (£16.50) and Whole Brixham Cracked Crab served with new potatoes, steamed samphire, saffron and turmeric aioli and sourdough (£21.95). Pending tides and weather it is usually open from April 1st to September 30th each year.
The Cheese Barge, Paddington Basin, Sheldon Square, London W2 6DL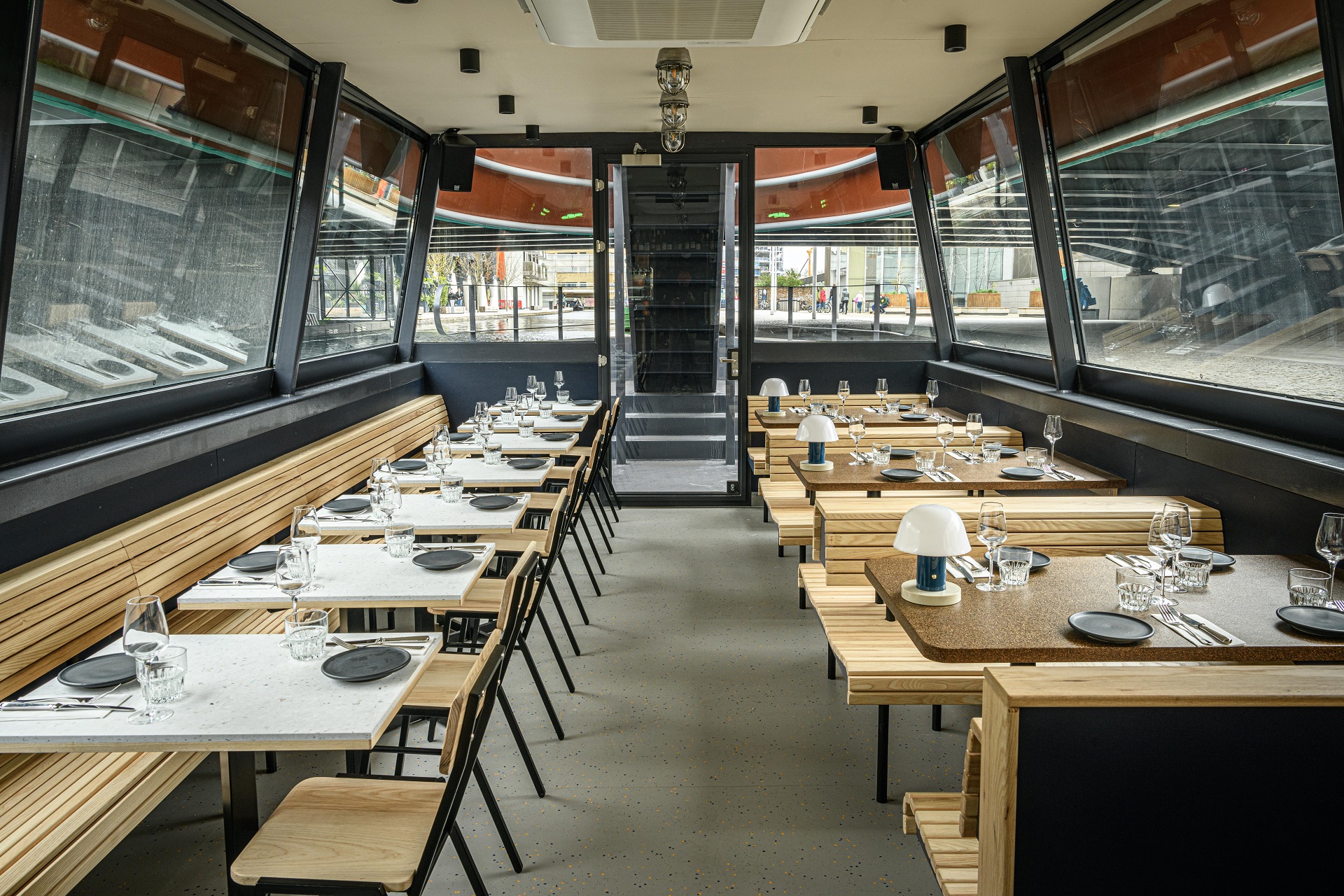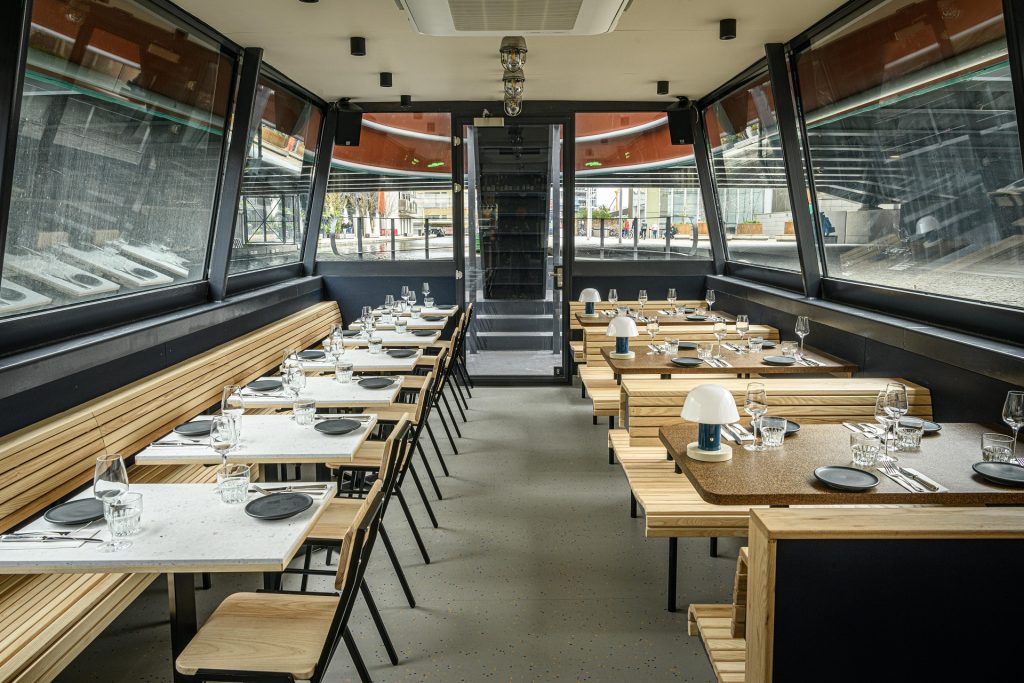 May 2021, Mathew Carver, founder of Pick & Cheese and The Cheese Bar, launched his new restaurant, The Cheese Barge, to champion British cheese. The double-decker vessel is permanently moored on the Grand Union Canal at Paddington Central and has seating for up to 40 on the lower deck and 20 on the open-air deck for al fresco dining. Expect a refined menu of honest British dishes using small producer cheese, including: Windrush Goats' Curd with lamb scrumpets and pickled walnuts and Cropwell Bishop Stilton 'Devils on Horseback' – prunes stuffed with Stilton and wrapped in bacon. Also enjoy sharing plates and seasonal British cheeses, served with individual pairings including Spenwood with quince and almond fruit cheese; Winslade with chilli dukkah and St Andrews Cheddar with green kimchi.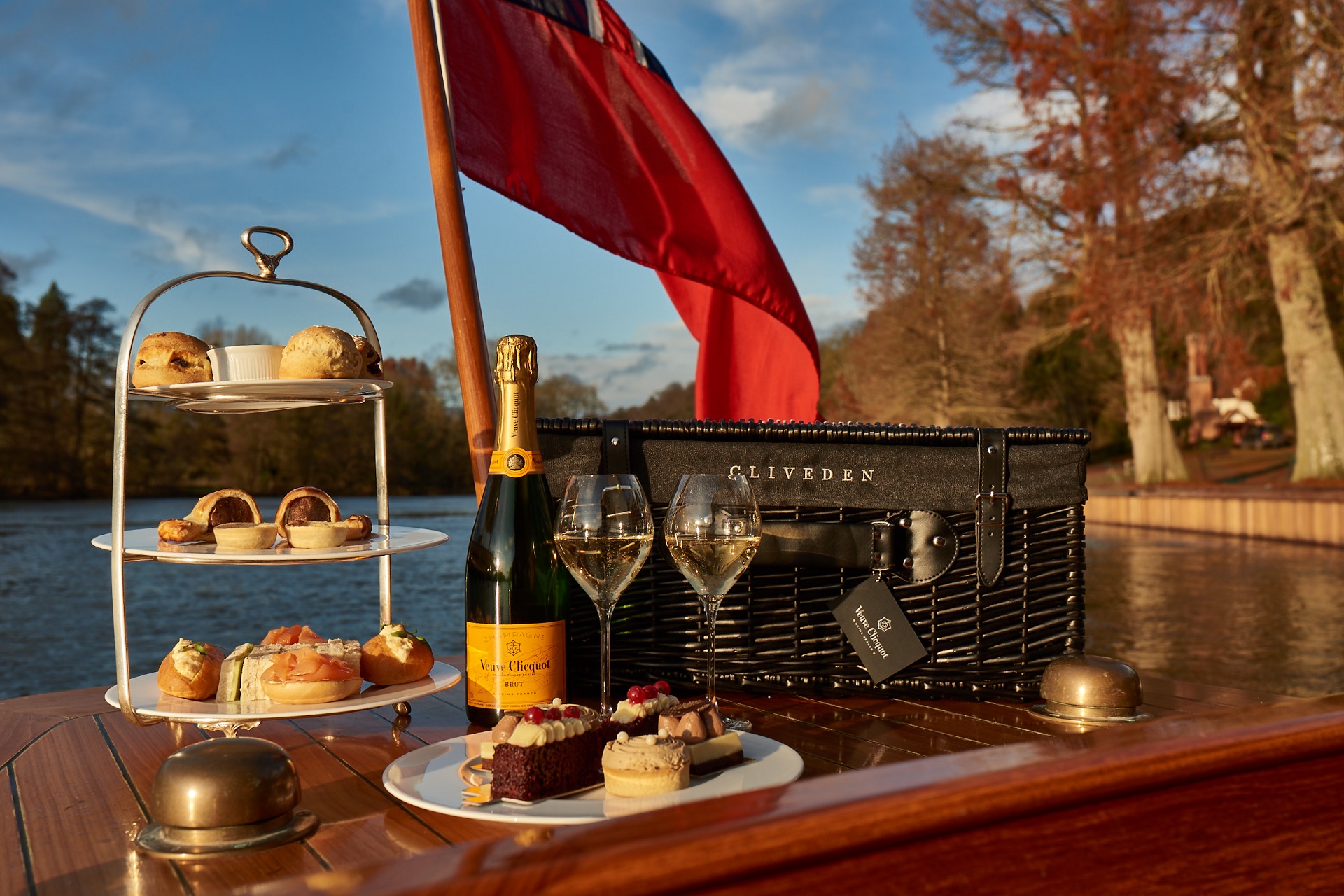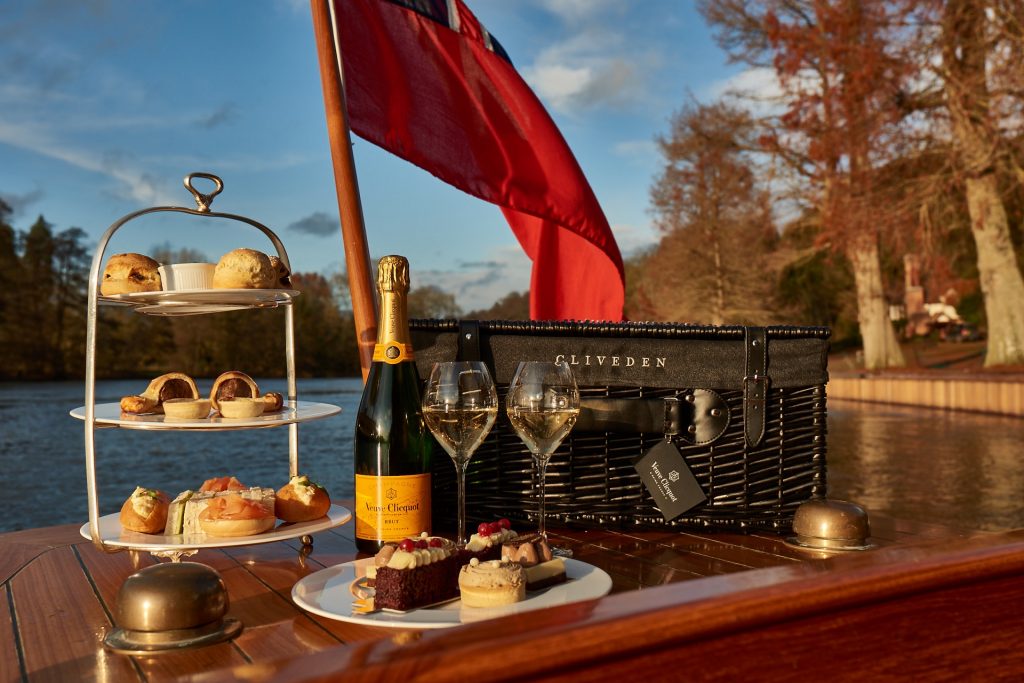 For an impressive day out take a jaunt down the River Thames at Cliveden. From April to October each year you can book to join a Champagne cruise to Henley, or take your own private afternoon tea or picnic journey on the Suzy Ann for ten guests or the Belmont for up to 4 guests. You don't need to be resident to book the boats and prices are really reasonable with an afternoon tea picnic £130 sharing for two, or picnic £150 sharing for two. Private hires start from first hour at £220 and perfect for sheer effortless enjoyment.
Fingal, Alexandra Dock, Leith, Edinburgh EH6 7DX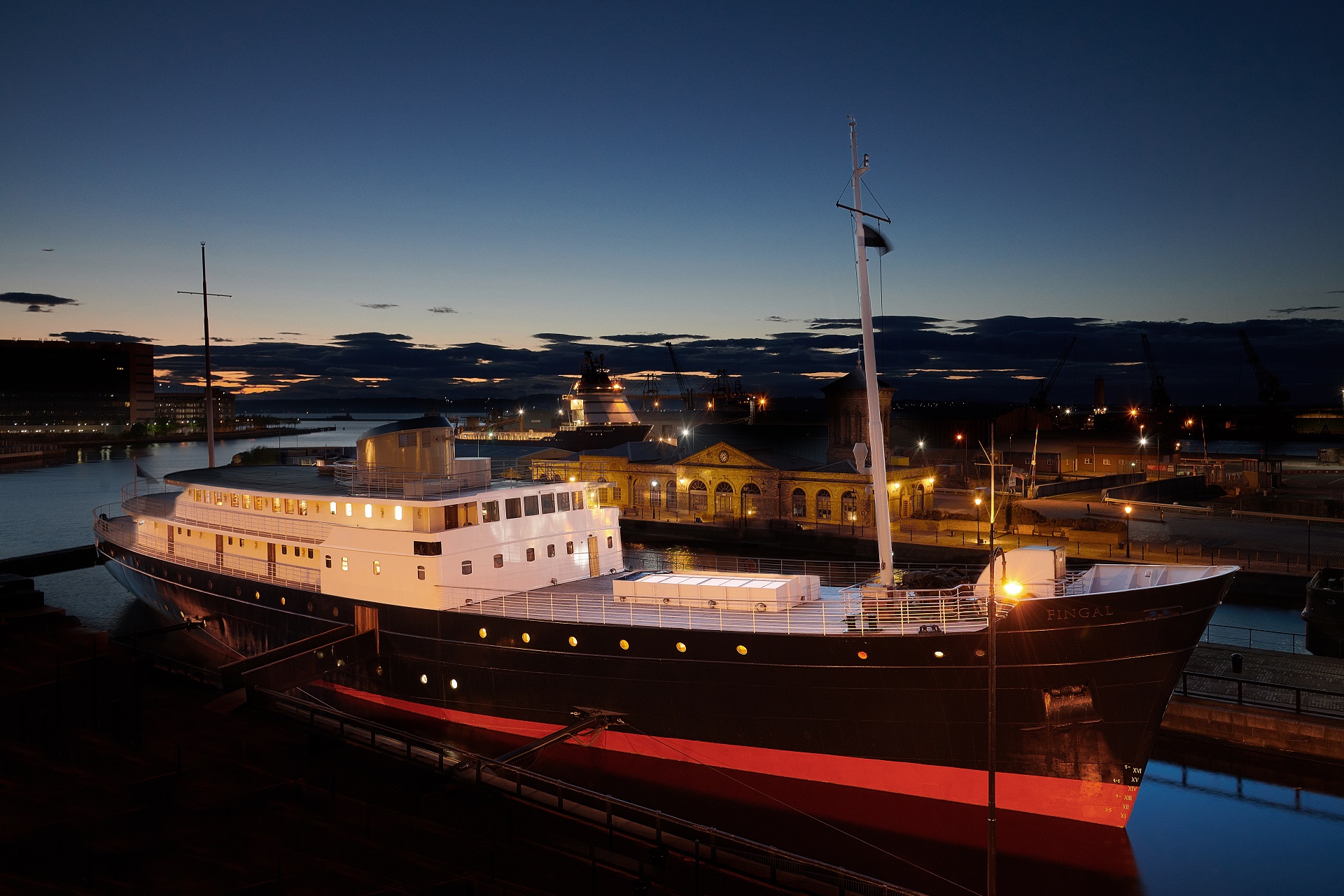 Fingal is a luxury hotel permanently berthed on Edinburgh's waterfront which has all the style of a superyacht with an old-world elegance. On board is The Lighthouse Restaurant where residents and non-residents alike can enjoy afternoon tea from midday to 4pm, £40 pp or a three-course a la carte dinner service. The ship itself dates back to 1963 where it began life as a service boat ferrying lighthouse keeps and essential supplies, but in later years was developed by the Royal Yacht Britannia team, which is moored a few minutes walk away, into a luxurious 14-bedroom cabin floating hotel.
FiSH Bristol, Welsh Back, Bristol BS1 4SB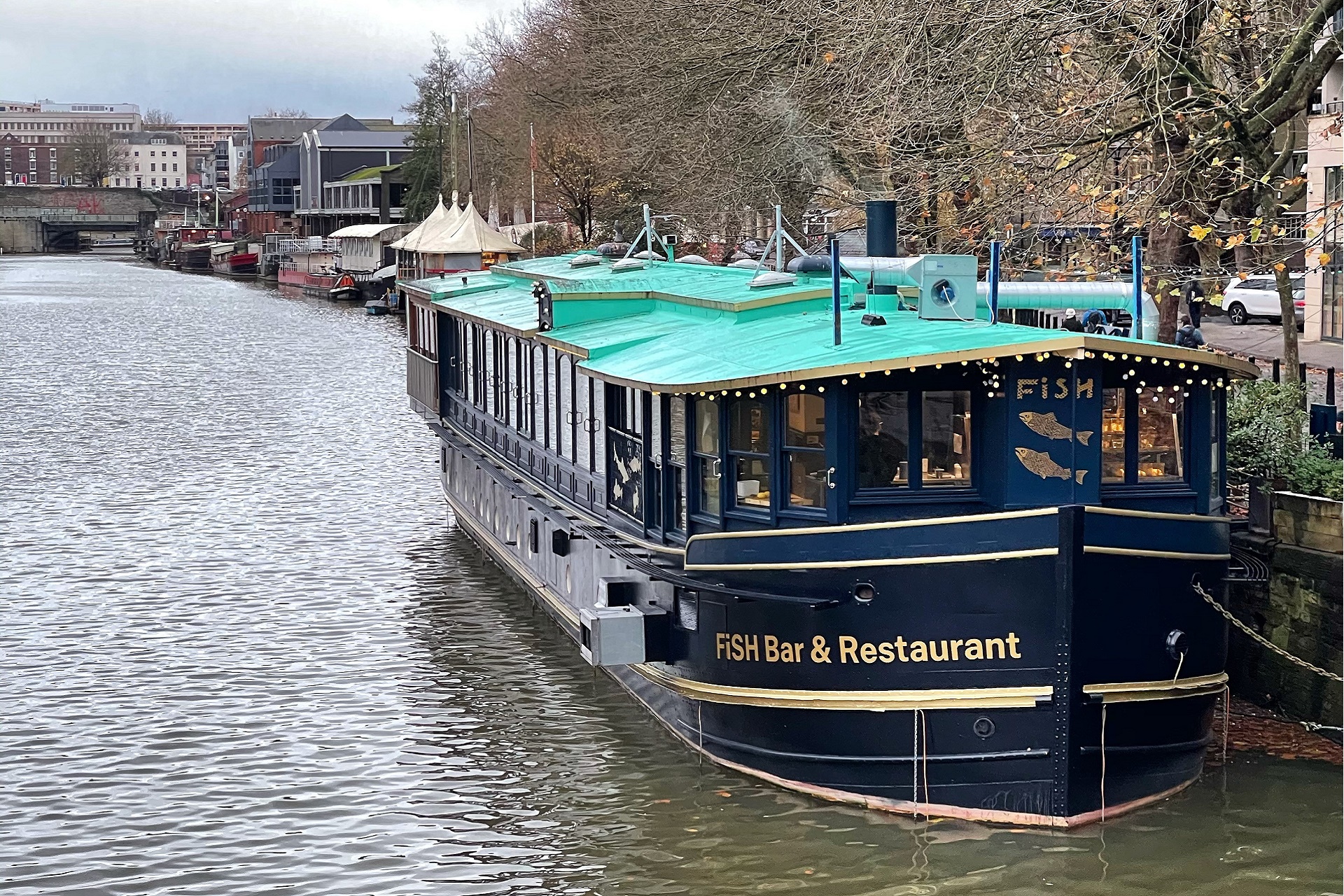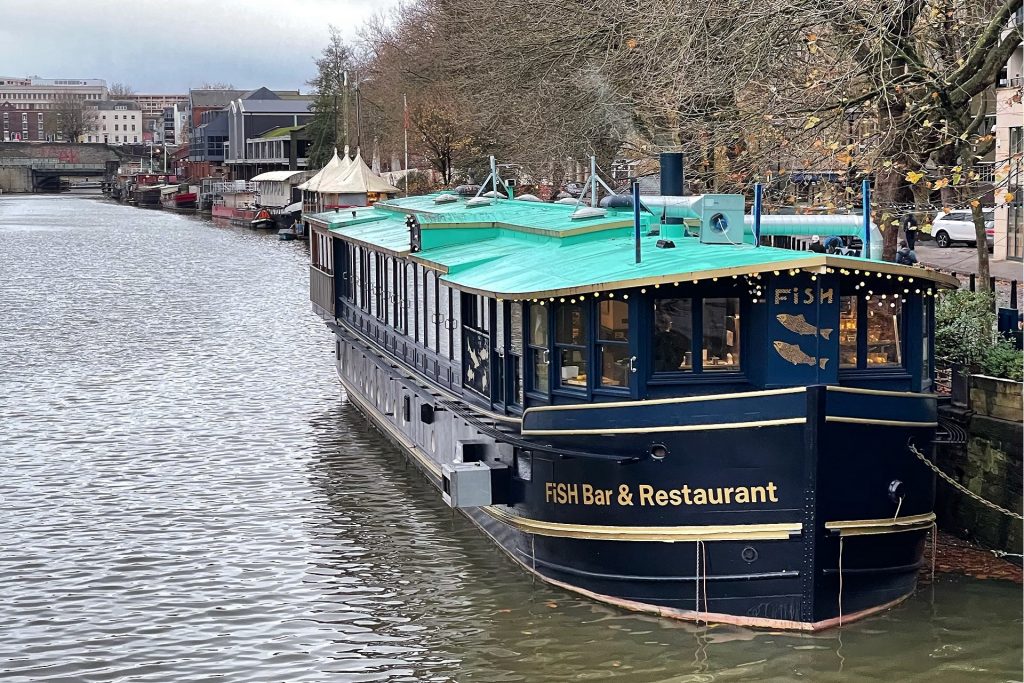 FiSH Bristol launched just after the first lockdown last August. It's a newly revamped look for the popular The Glassboat restaurant which originally launched in 1986, but is still owned and run by the original owner, Arne Ringner, and Bristol's oldest independent restaurant. A great location to dine-in or enjoy a takeaway of popular fish dishes, such as starters: Helford rock oyster (£3.50) or Wye Valley asparagus with potted shrimp (£8.50), and mains: Singapore style Cornish chilli crab (£16); Breaded lemon sole, pickled cucumbers and green mayonnaise (£12.50), and dessert selection from £4.
AND COMING SOON: 'The London Project', Water Street, Canary Wharf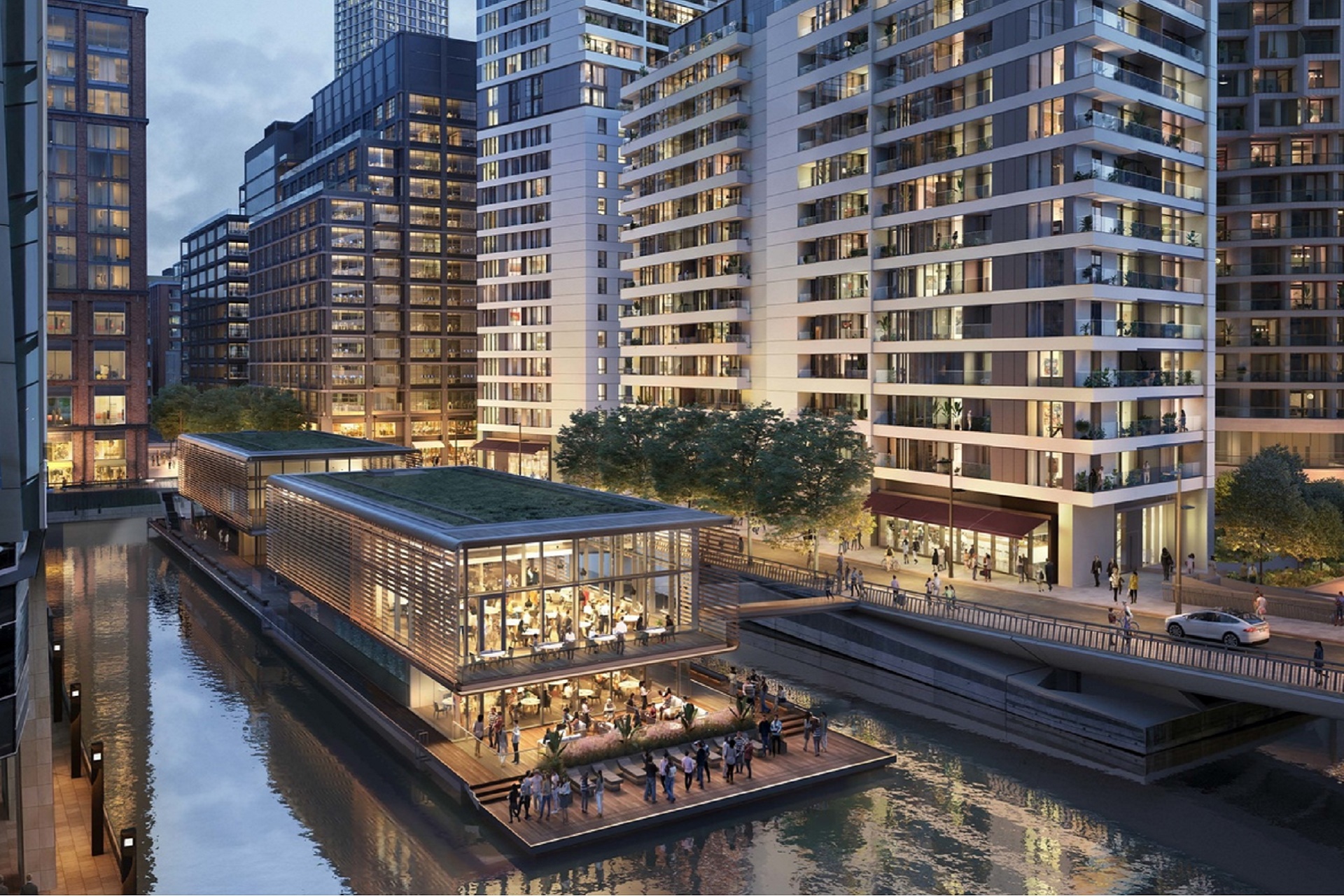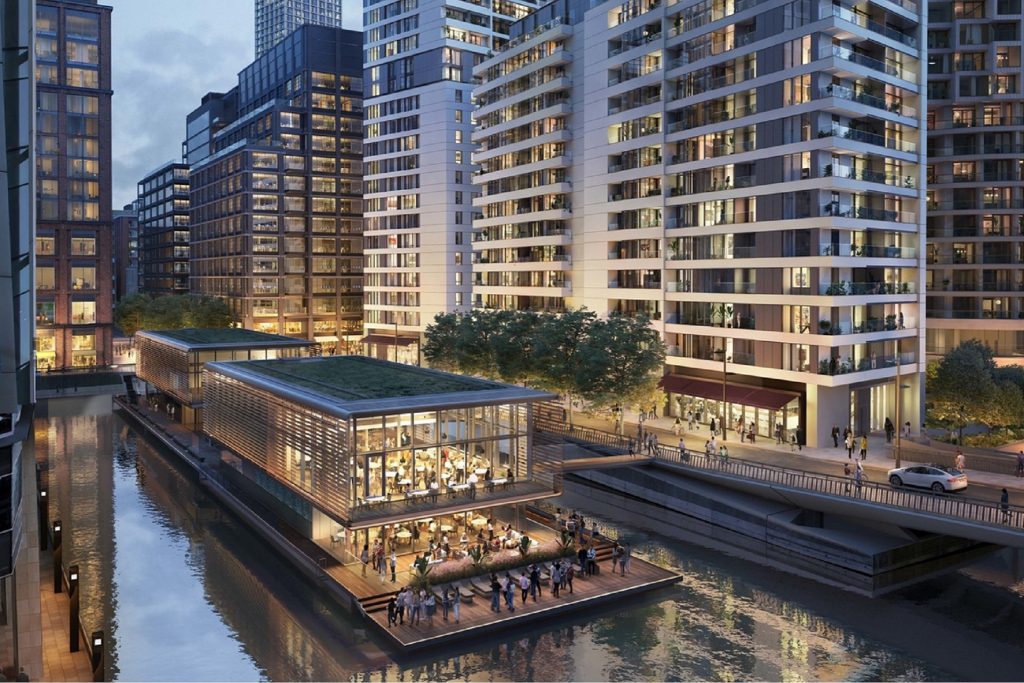 'The London Project' is soon to complete a new floating restaurant, bar and social space at Canary Wharf's new district, Wood Wharf. Launching in Autumn 2021 and floating in the canals of Water Square, the 13,250 sq.ft space will deliver multiple customer experiences for all day dining, and as they say "a dining journey like no other".