Ten Best Gastropub Getaways in the UK
You've struck gold – you've chanced upon a beautiful, remote thatched tavern down a windy lane with food praised by the most lauded of food inspectors and writers; even better, it has a few charming bedrooms. It's rare, but when you do you should stay, or beat a path to its door on a future visit to enjoy your gastropub's fine virtues to the max. The Luxury Restaurant Guide recommends ten of the best gastropubs with rooms for getaways in the UK: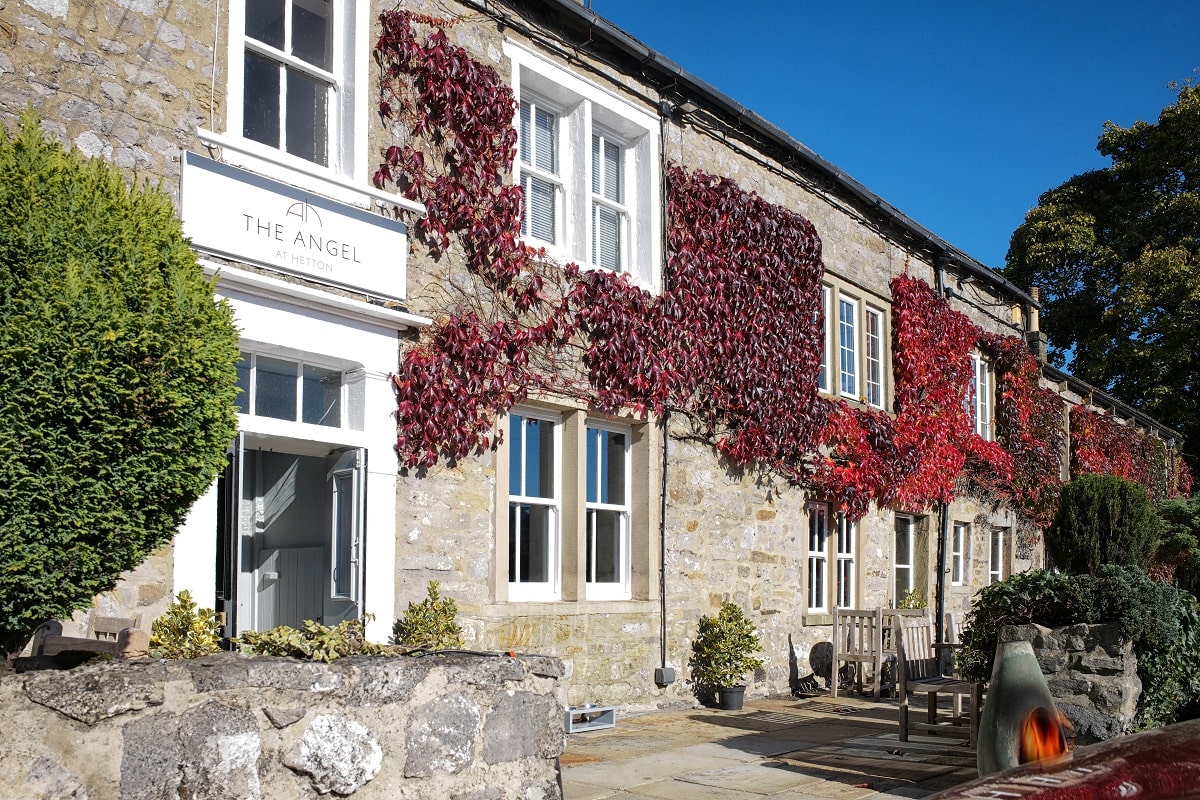 One of the best gourmet experiences money can buy is to be found at The Angel Inn in the heart of a small hamlet in the middle of the Yorkshire Dales National Park. Chef Patron Michael Wignall and his wife Johanna added a Michelin star shortly after taking on ownership just over a year ago. Delivering food that wows on every plate, Wignall's style is ever-evolving creating unique dishes full of flavour, underpinned by a contemporary, less formal approach to fine cuisine. Describing his food as 'modern, technical and meaningful', each element brings flavour or texture, enticing diners to experience new combinations and ingredients. There are nine en suite bedrooms, and two which are dog friendly so brisk walks on the Yorkshire Dales can be doubly enjoyed.

Rates from £265 pn for dinner, bed and breakfast for two. Dog friendly. Luxury Restaurant Club benefits apply.
___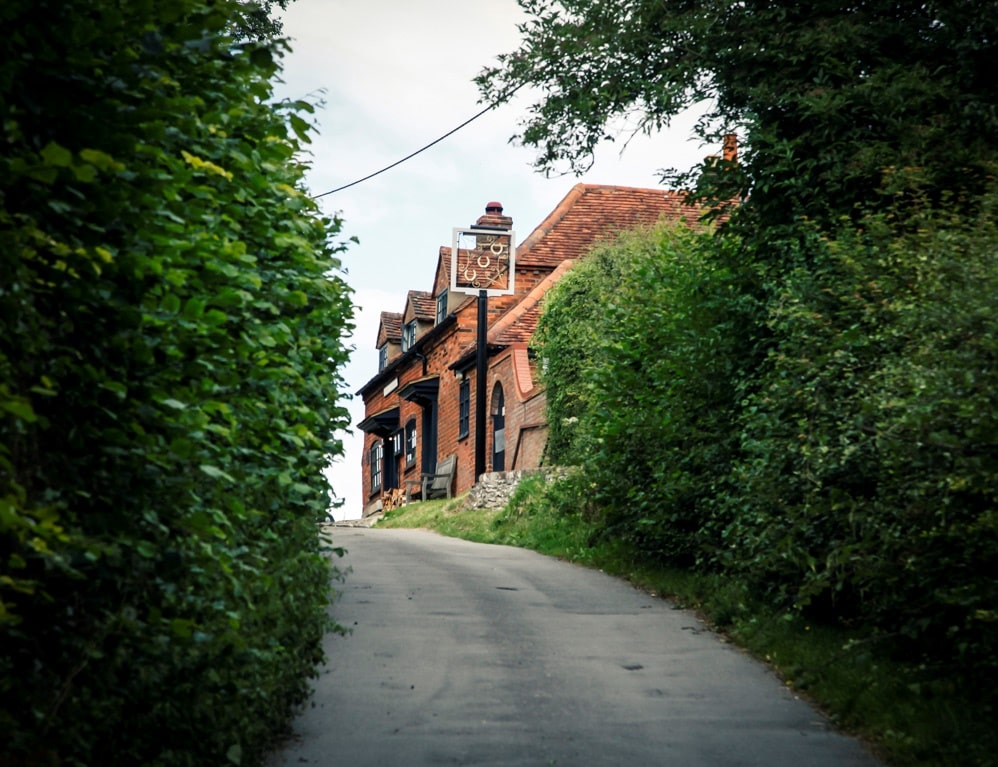 It's a mash up of everything that's great about the UK; rolling green open countryside, charming rural hamlet close to London, and an 18th century pub imbued with English restraint and beautiful unfussy quality. The Mash Inn is a characterful pub with an open kitchen, that serves its own kitchen garden produce and foraged ingredients for up to 32 guests. Food is cooked skillfully over a bespoke blazing wood-fired grill, and interactive – there are no doors between customer and kitchen. It's also been rated highly by every major publication from the Good Food Guide to The Times. Six bedrooms with king-sized Hypnos beds, perfect so you don't have to worry about your journey home.
Rates from £110 pn. Find more great restaurants with the Luxury Restaurant Guide free app here.
___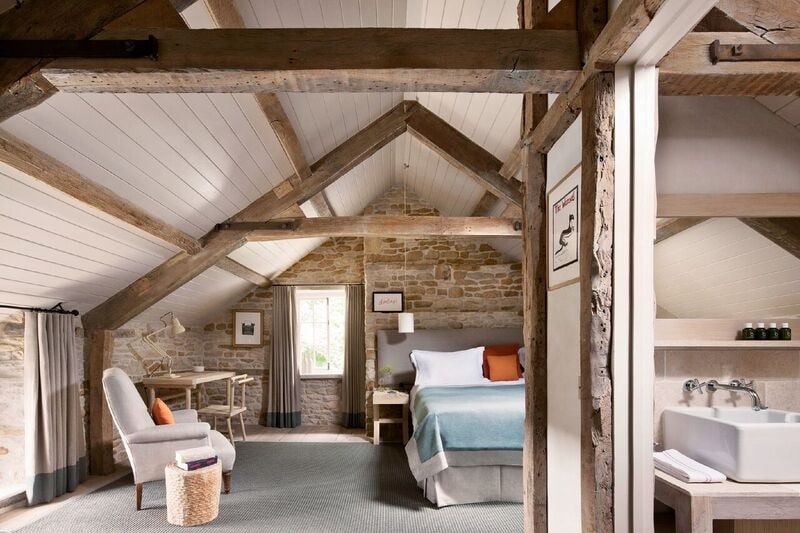 From the purveyor of the luxury laid-back chic of Bamford stores and the lush Daylesford Organics range of goods, comes the Carole Bamford makeover of the local pub. Just a short distance from the Daylesford's epicentre where you can shop for food, clothes, spa, stay and gardening goods, is this beautifully made-over restaurant/bar. The inn's updated image has bleached wood tables, raw linens, stone flagged floors and wooden chairs, retaining and enhancing the buildings integrity. The menu ingredients are drawn, as you would expect, from the restaurant arm of Daylesford. Expect great British food combined with tantalising flavour twists, and thirteen prize bedrooms described as 'elements of raw, rural simplicity combined with touches of unapologetic luxury'.
Rates from £150 pn. Dog friendly. Luxury Restaurant Club benefits apply.
___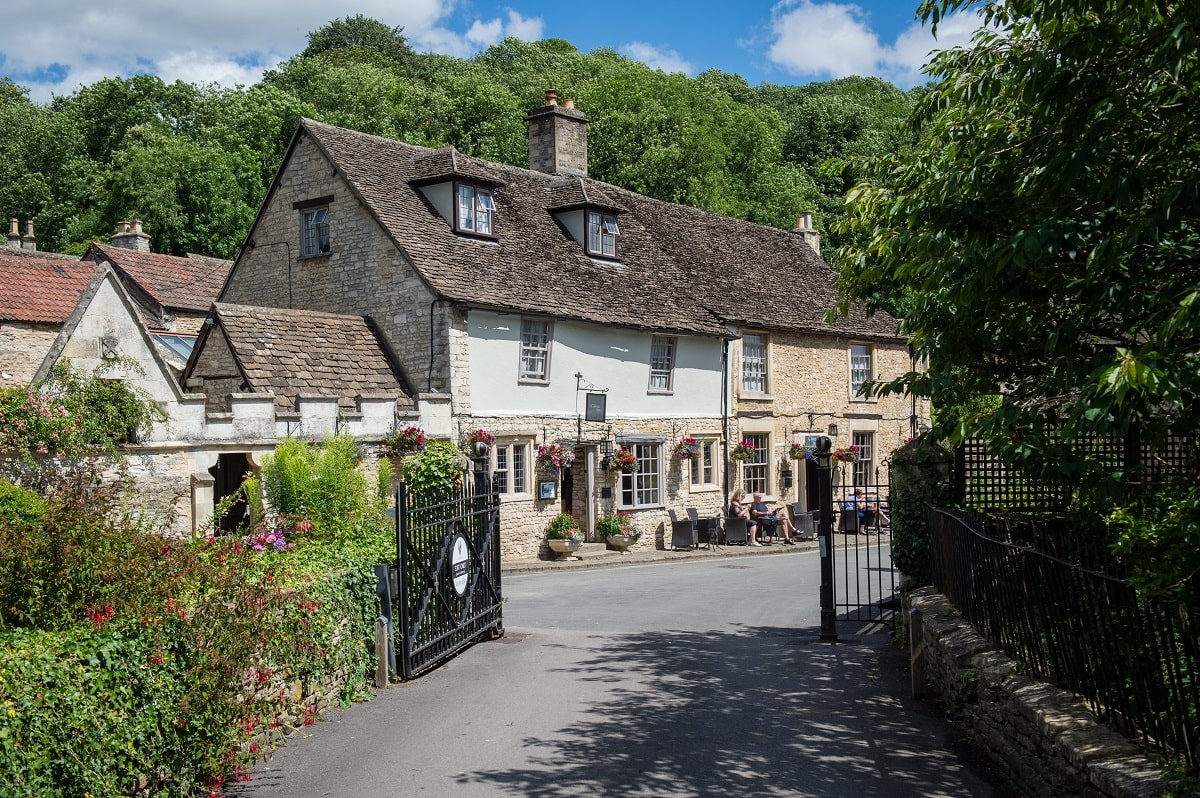 You would be hard pressed finding a prettier village to Castle Combe; one of the reasons it's been used as the setting for countless films and TV programmes from Warhorse to Poirot, to Downton Abbey. At the heart of the tiny historic village is one of the two local pubs, The Castle Inn, an inn that can be dated back to the 12th century. Twelve en suite bedrooms to choose from and its restaurant serving homemade comforting meals, lighter bites and cream teas daily. Alternatively, for Michelin dining, take a two-minute stroll through the gates to next door estate of The Manor House, an Exclusive Hotel.
Rates from £125 pn. Find more great restaurants with the Luxury Restaurant Guide free app here.
___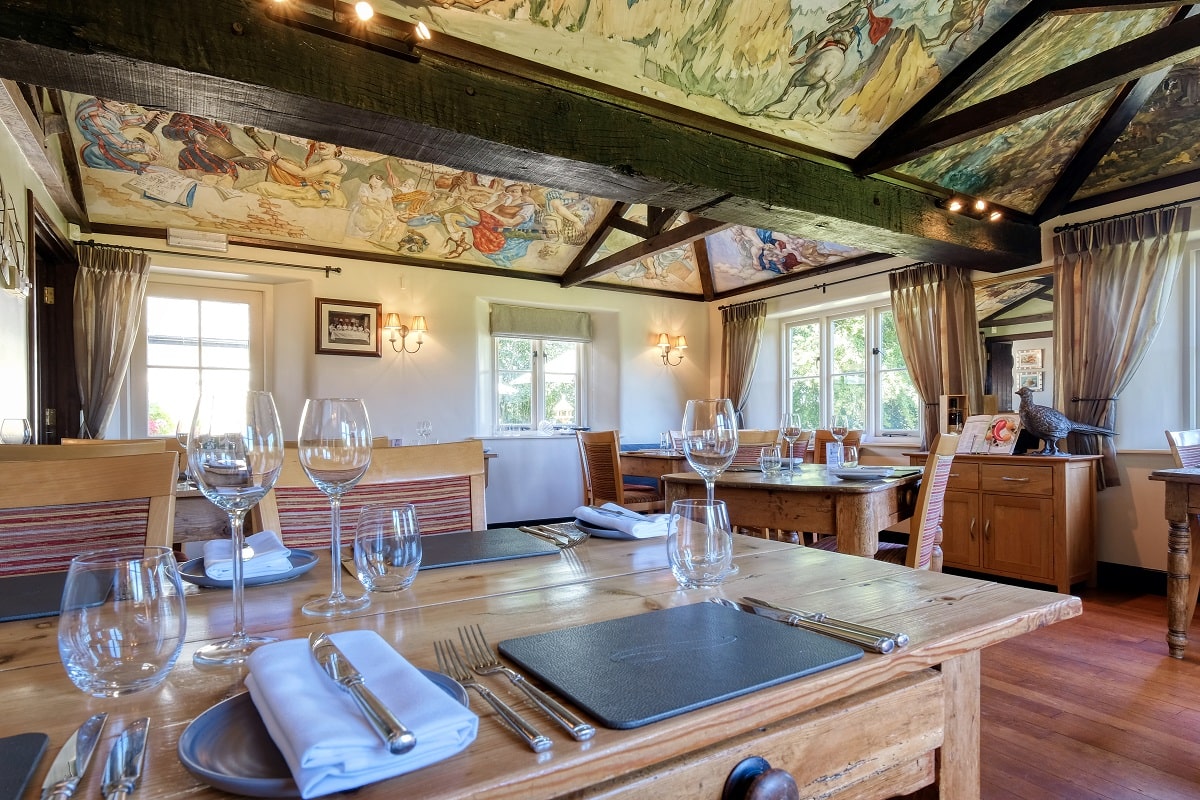 On a gourmet sojourn to the Devon countryside, The Masons Arms is one of the most handsome places you could choose to visit. It is still very much the local low-beamed village pub, with the regulars and their dogs by the open fire, serving not only Real Ale, but also Champagne by the glass. To the rear is a Michelin-starred dining room with celestial ceiling mural and views of the rolling hills towards Exmoor. Chef Patrons Mark and Sarah Dodson have a real hit on their hands with their impeccable local cuisine and fine ingredients. Accommodation is available in neighbouring cottages in Knowstone.
Accommodation at neighbouring Westview B&B from £75pn. See The Masons Arms website for more information. Find more great restaurants with the Luxury Restaurant Guide free app here.
___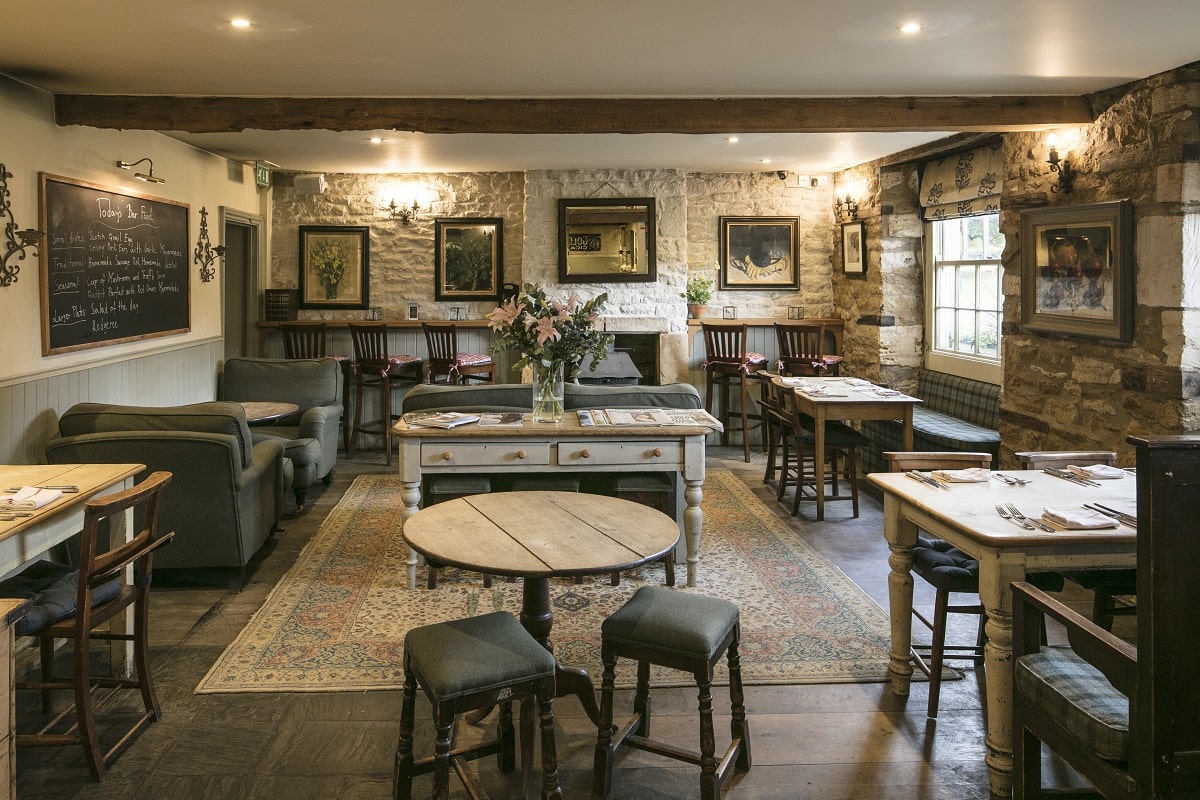 The Kingham Plough is the quintessential Cotswold dining pub with rooms and a legacy of great food, close to the market town of Chipping Norton. As a family-run pub, the Kingham Plough maintains a relaxed and welcoming atmosphere that is comfortable and inclusive. Following extensive refurbishment, the six bedrooms offer a luxurious night's rest following a delicious meal.
Rates from £145 pn. Dog friendly. Luxury Restaurant Club benefits apply.
___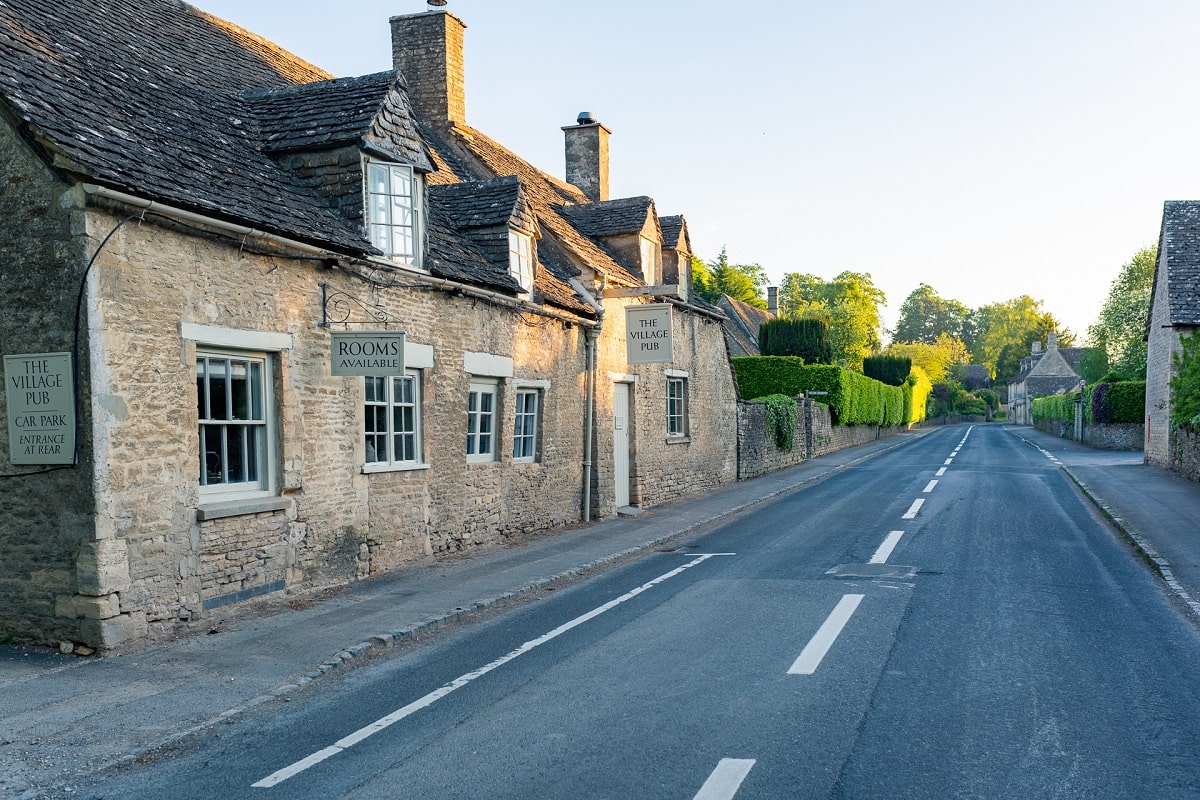 Picture the very best-of-British country pub; fill it with a generous stock of Cotswolds craft ales, crisp West Country ciders and a good few bottles of a sommelier's most favoured wine stash; add a menu of delicious food that's soulful, seasonal and cleverly showcases the very best of local produce… Generous, comforting and just made for tucking in. Pepper this with a few shakes of standout community spirit, armchairs that beg for you to fall into them and six rather good-looking bedrooms, bursting with soft hues and all the country comfy touches you could want. Wherever you're from, you're one of the locals.
Rates from £109 pn. Dog friendly. Luxury Restaurant Club benefits apply.
___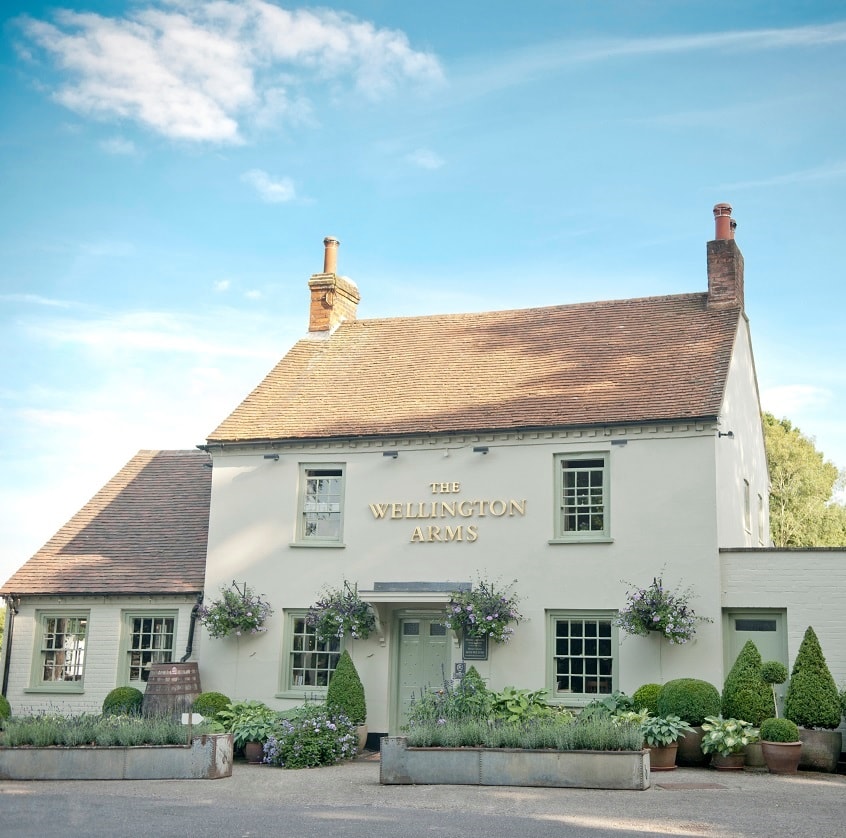 Channel 4 used The Wellington Arms as its Christmas special location shoot for First Dates, with Fred Sirieix as the maître d'hôtel enabling the romance. The intimate 28 seater gastro-pub made for another one of their idyllic settings. A true find, it is a remotely located destination-restaurant with rooms and a small holding of chickens, bees, sheep, pigs and stunning kitchen garden. It is no wonder it has won Hampshire Dining Pub of the Year numerous times and has been constant in the Top 50 Gastropubs awardees. It has four impeccable rooms, two of which are dog friendly. We leave the final word to the top food critics: "It was so good I could have stayed forever…" Giles Coren, The Times; "Stands out like a supermodel in a street market." Fiona Duncan, The Telegraph; "This is one of those labour-of-love joints that have you cooing with pleasure." Matthew Norman, The Guardian.
Rates from £125 pn. Dog friendly. Luxury Restaurant Club benefits coming soon.
___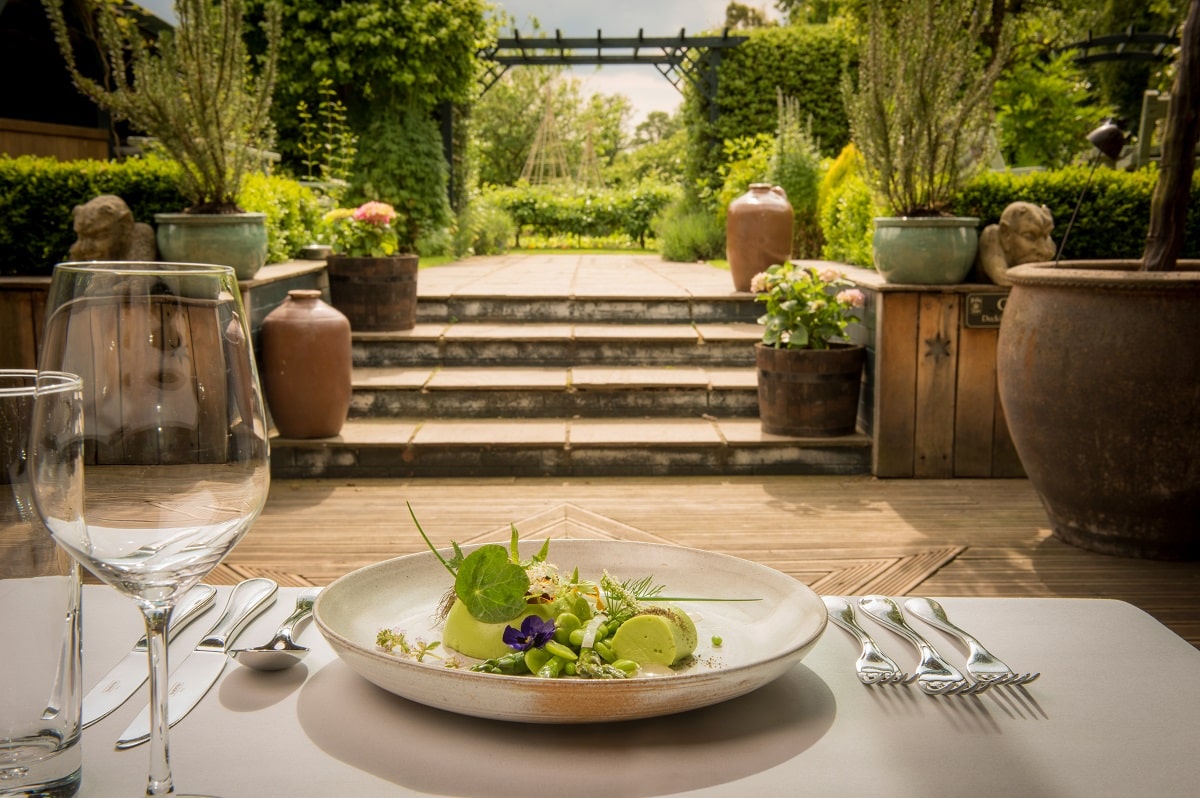 Michelin starred and appropriately named, the Star Inn is home to Andrew Pern's 'modern Yorkshire' style of cooking. This places great emphasis on regional and seasonal ingredients and is firmly rooted in North Yorkshire, as indeed is Andrew, who grew up on a farm in the Esk Valley near Whitby surrounded by game, and with North Sea fish virtually on his doorstep. The sheer quality and quantity of ingredients from Pern's local suppliers is evident. Dipping into sea and river to produce entrancingly good dishes, the Star serves up quality, atmosphere and history. With nine unique bedrooms available literally across the road in Cross House Lodge.
Rates from £150 pn. Dog friendly. Find more great restaurants with the Luxury Restaurant Guide free app here.
___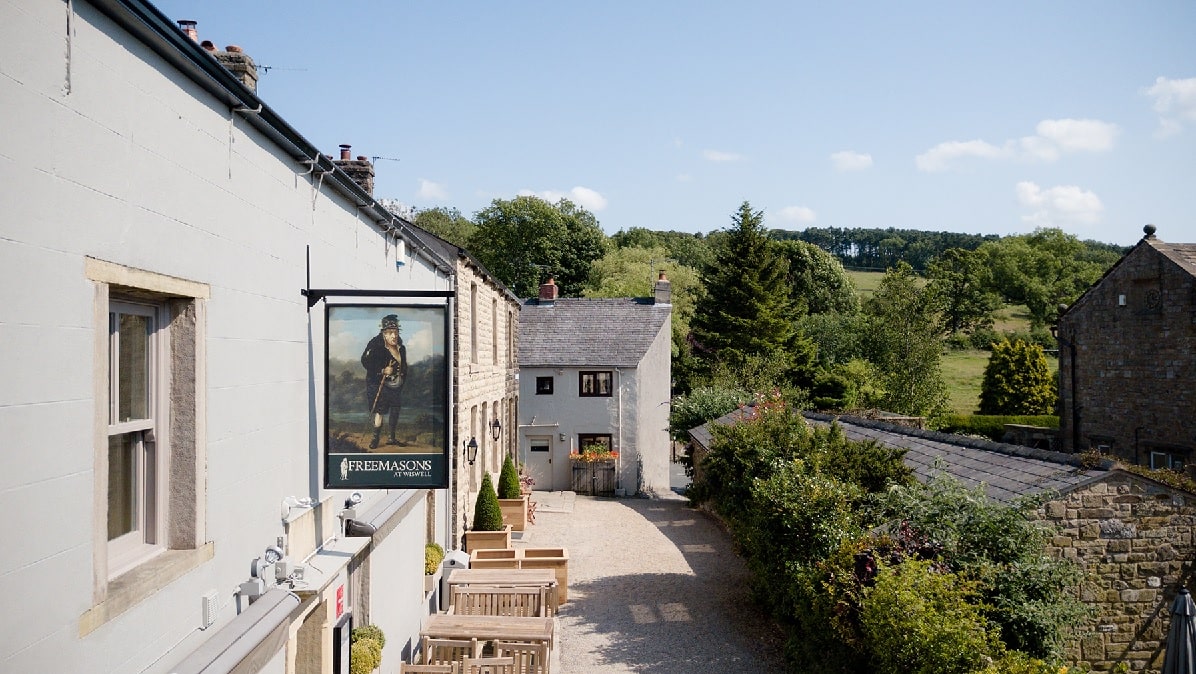 Chef Patron Steven Smith has created a real one-off at the Freemasons at Wiswell. In amongst a beautiful village setting in the Ribble Valley, this stylish pub has been turned into a stunning gastronomic experience. It has been recently refurbished with four luxurious bedrooms added, should you wish to make it a gourmet stay. In 2020 it was also voted no. 3 in the Estrella Damm Top 50 Gastropubs. A proper destination restaurant on the gourmet trail. Traditional English dining, but the sheer quality, the superb attention to detail, the sizzling imagination at work here, transcend any thought of pub dining. The flavours range across the spectrum from delicate to powerful. The ingredients are zingily fresh and the service down to earth but excellent.
Rates from £160 pn. Dog friendly. Find more great restaurants with the Luxury Restaurant Guide free app here.
___