Re-set your summer clock for the opening of the RHS Chelsea Flower Show 2021, set for the latter part of September rather than May for the first time in its 108 year history. By any measure, the enduring appeal of all things bright and beautiful has stepped up a notch with our lockdown reappraisals of garden paradises. And perfect partners in creating heavenly spaces are London restaurants, swagging up inside and out with bucolic installations and floral inspired dishes and cocktails.
We unearth the best restaurants to dine at during the Mayfair Flower Show 15th to 26th September; Belgravia in Bloom 20th -26th September, and Chelsea Flower Show 21st to 26th September.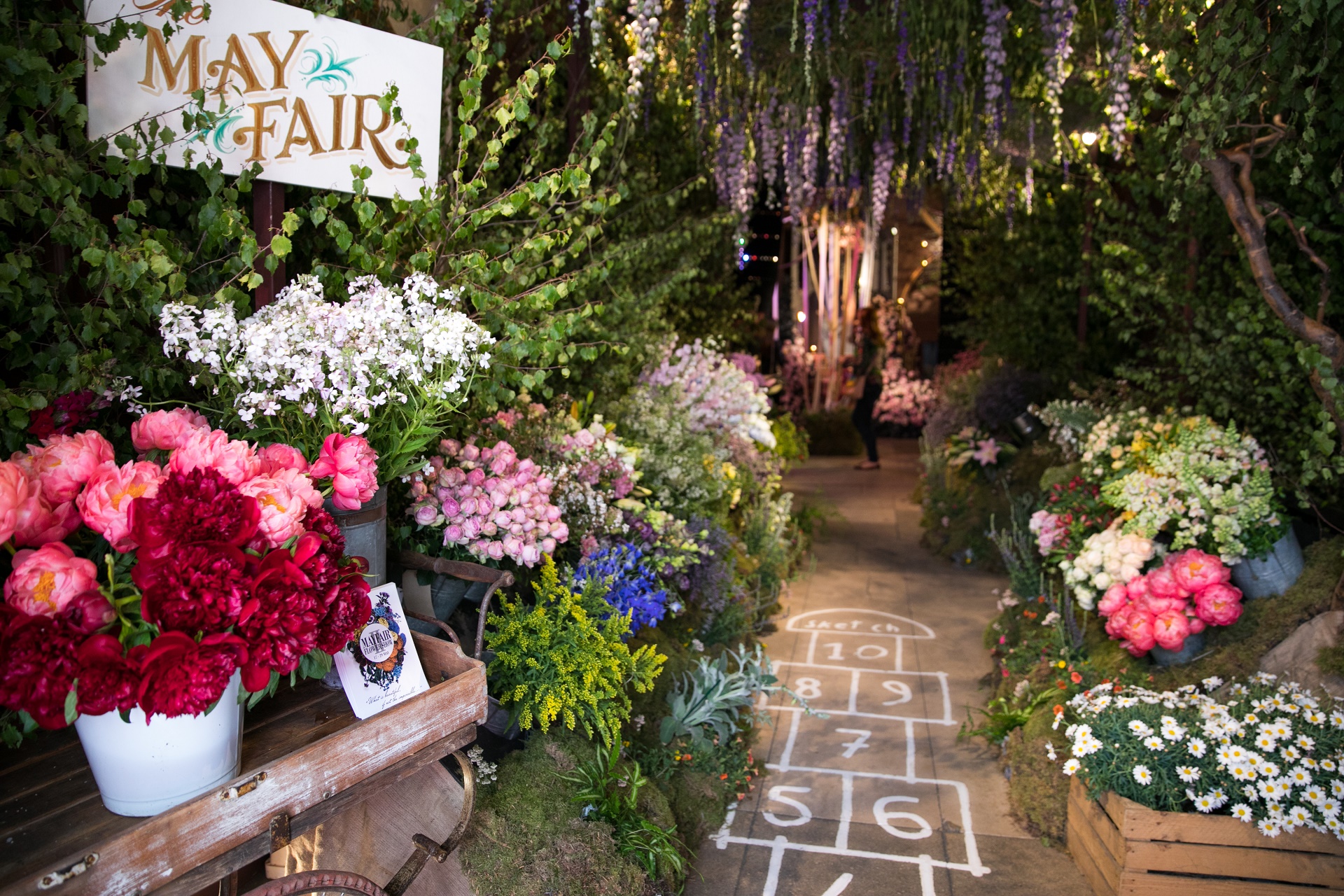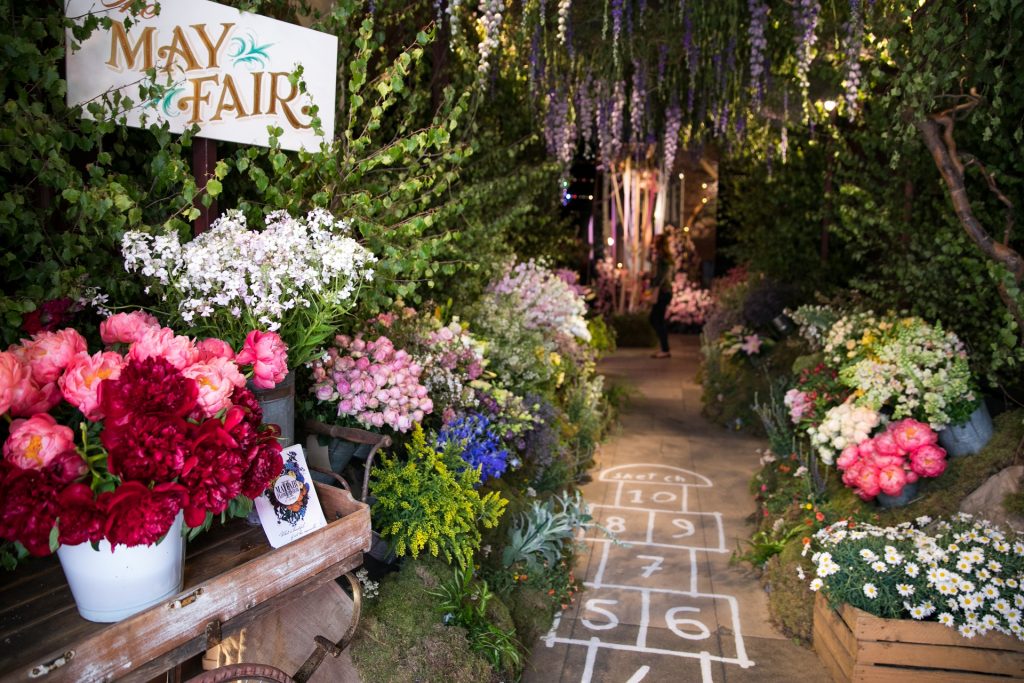 Bringing the outside in, "A walk through the wild side" is a Carly Rogers' original design, set to transform sketch's hallway, reception, corridors and stairways into a heathland landscape, showcasing native elements of Britain's woodland.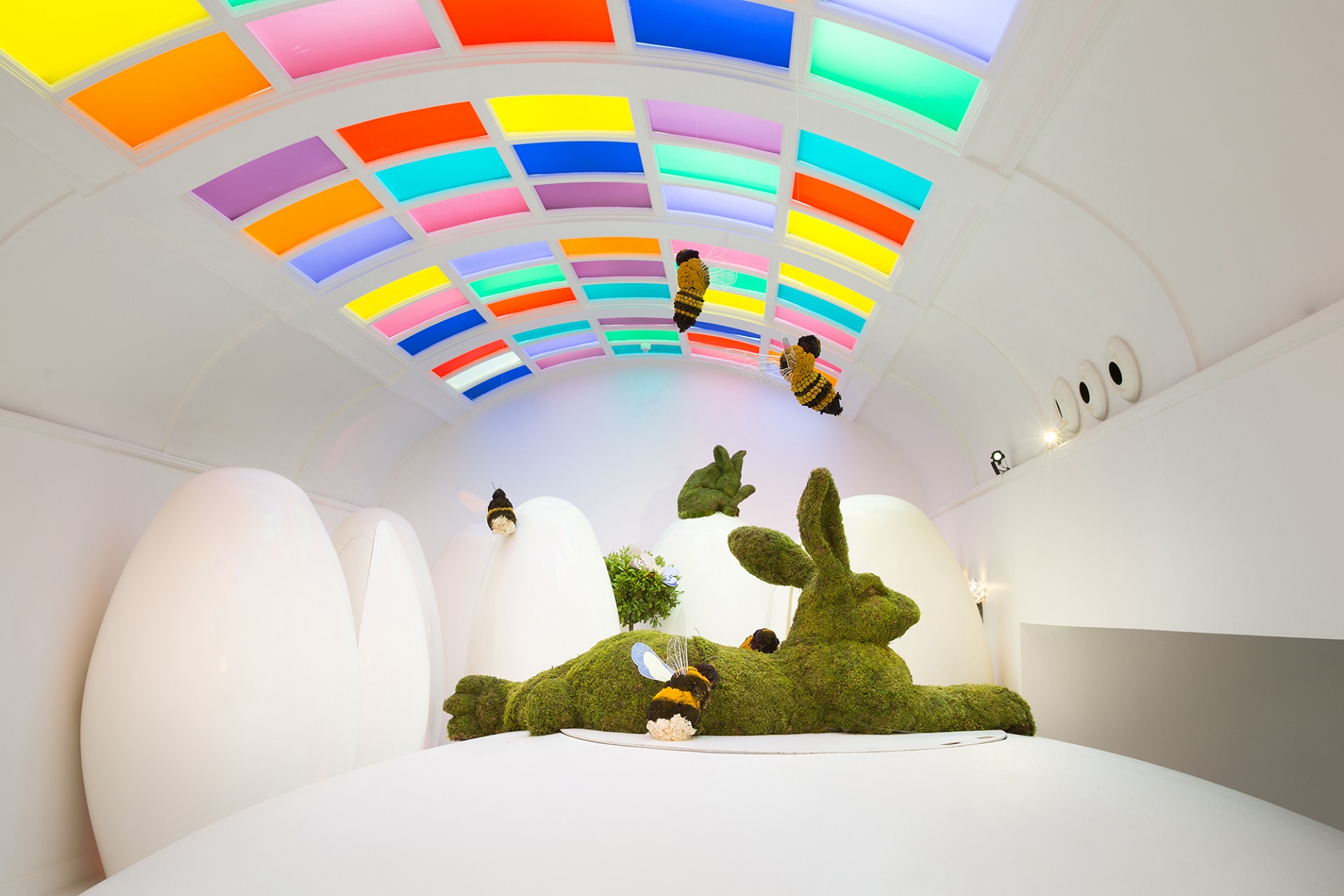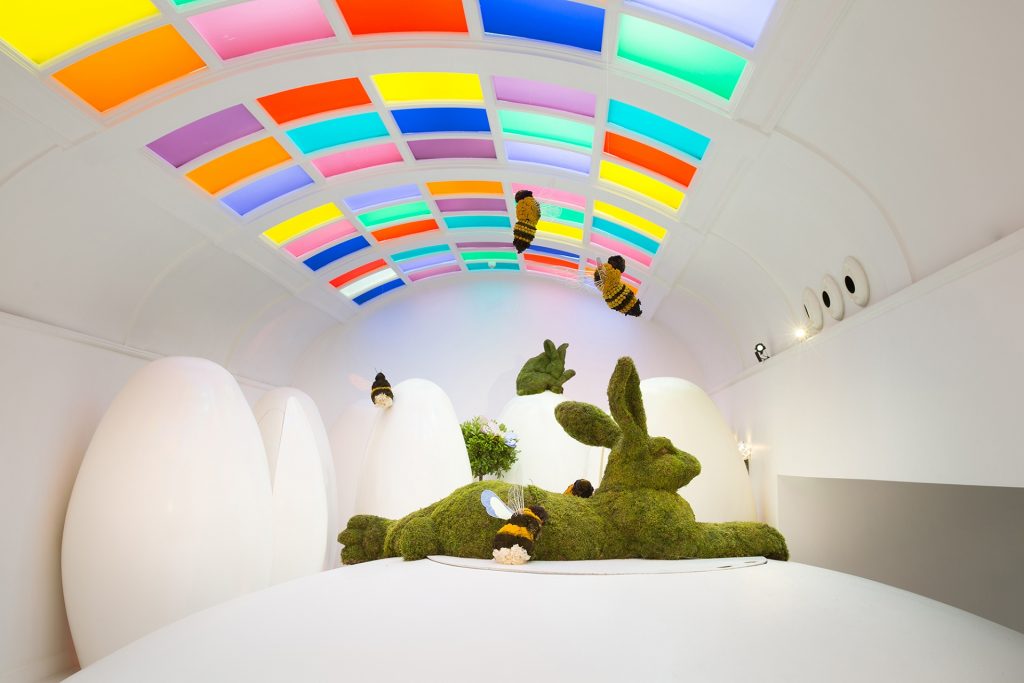 And as always, we look forward to the surrealist floral creation for the famous sketch pods. This year is no different with a Ricky Paul Flowers unordinary floricultural installation, echoing and celebrating the works of Marcel Ducamp, with a pink tap of large proportions set to float on top of sketch East Bar and cascading out the final flowers in bloom of the season.
Luxury Restaurant Club privileges apply when dining, see details.
---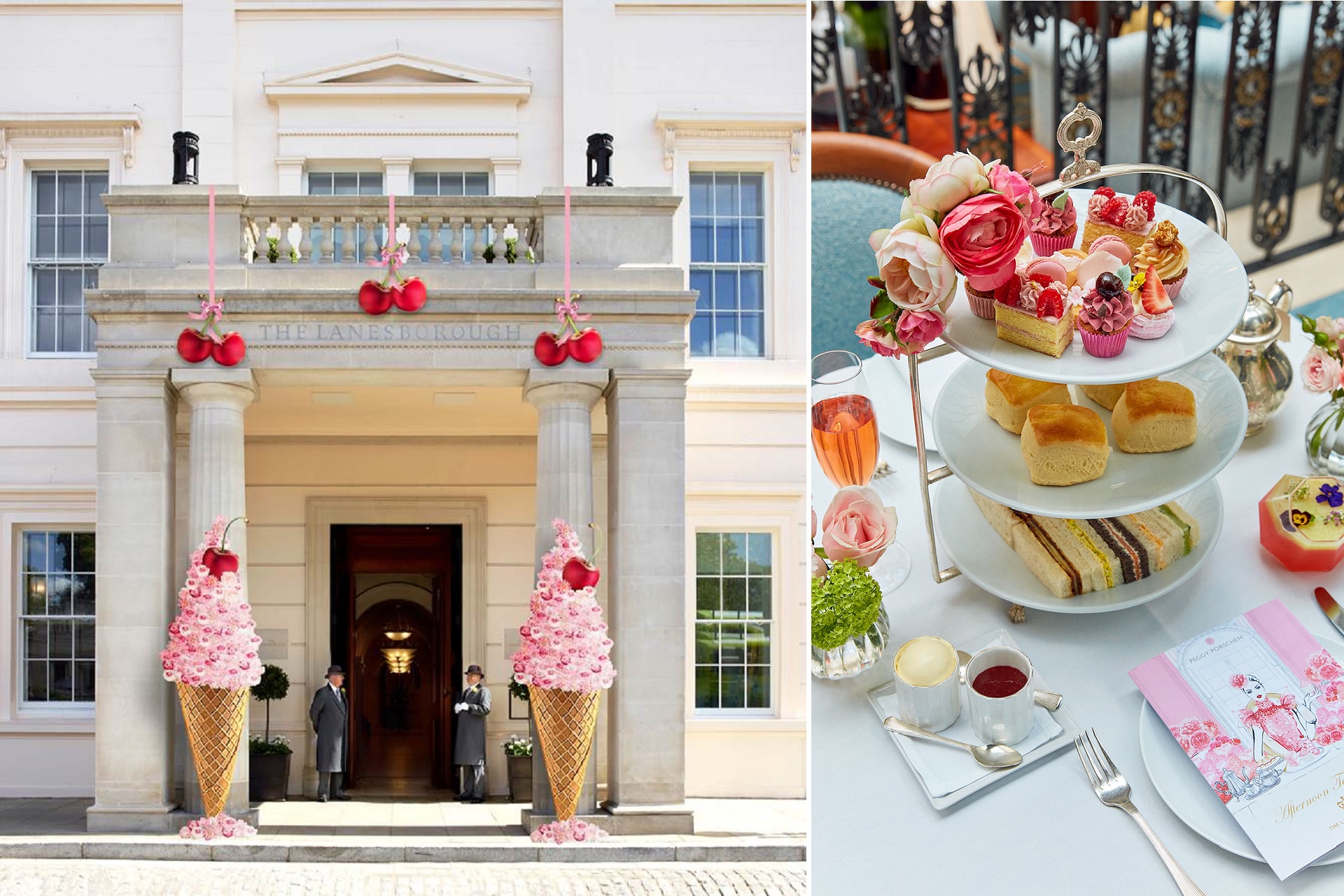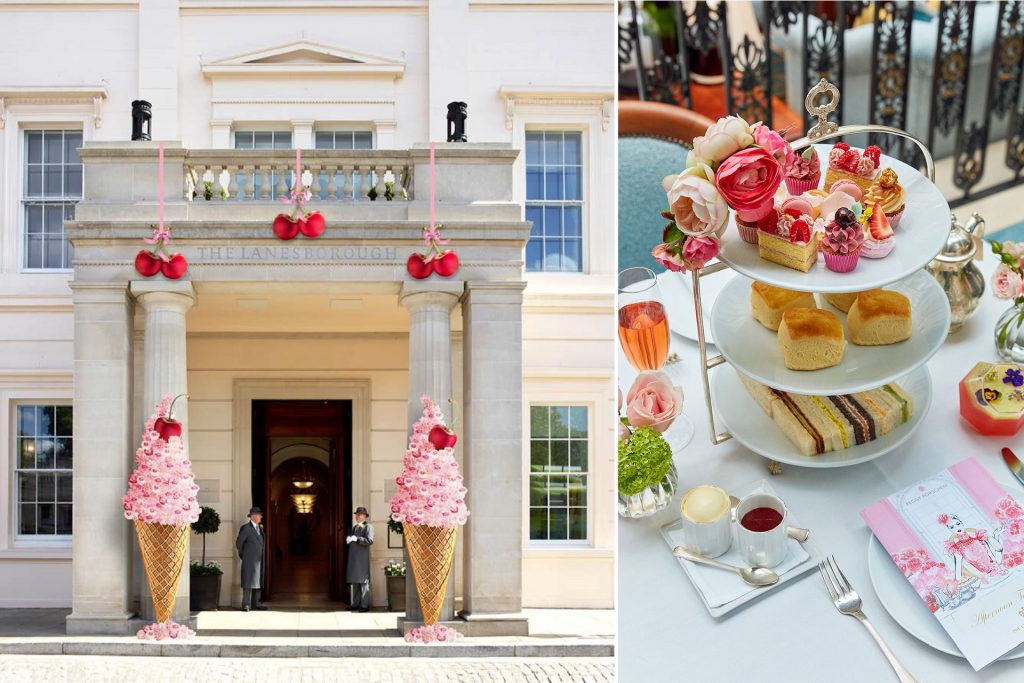 To celebrate Belgravia in Bloom, the iconic Lanesborough will be marking the event with a show-stopping theme from the florist partner, Mathew Dickinson, entitled "The Floral Fairground at The Lanesborough". The display, being installed for 20th September, will consist of 14ft giant ice cream cones created with fresh flowers, a combination of seasonal blooms consisting of hydrangea (white, baby pink, green varieties), Canterbury pink bell, dahlias, hyperikon berries (in pink), snowberries and blush roses, gracing the grand entrance to the Regency landmark building, evoking memories of childhood visits to the fairground. In addition, guests taking the hotel's Peggy Porschen Afternoon Tea at The Lanesborough, enjoy a signature cocktail "Belgravia Bloom*" and ice cream cone style savoury canapes served in The Library Bar and Withdrawing Room.
* Belgravia Bloom cocktail is a refreshing and floral fusion of St Germain elderflower liqueur and Belvedere vodka with
home-made grapefruit sherbet, raspberries and coconut water. Decorated with edible flowers atop a fine layer of aloe vera foam.
Luxury Restaurant Club privileges apply when dining, see details.
---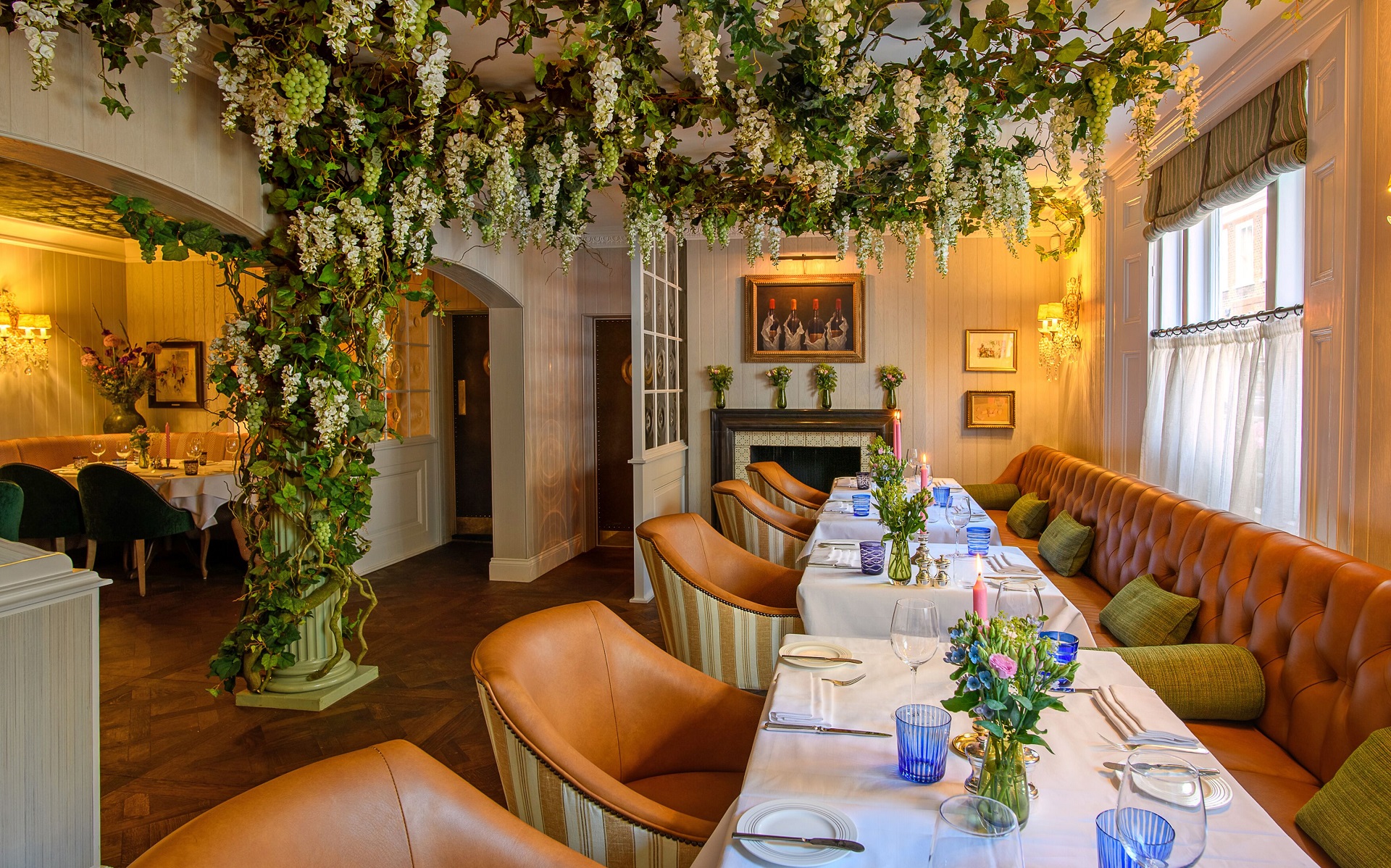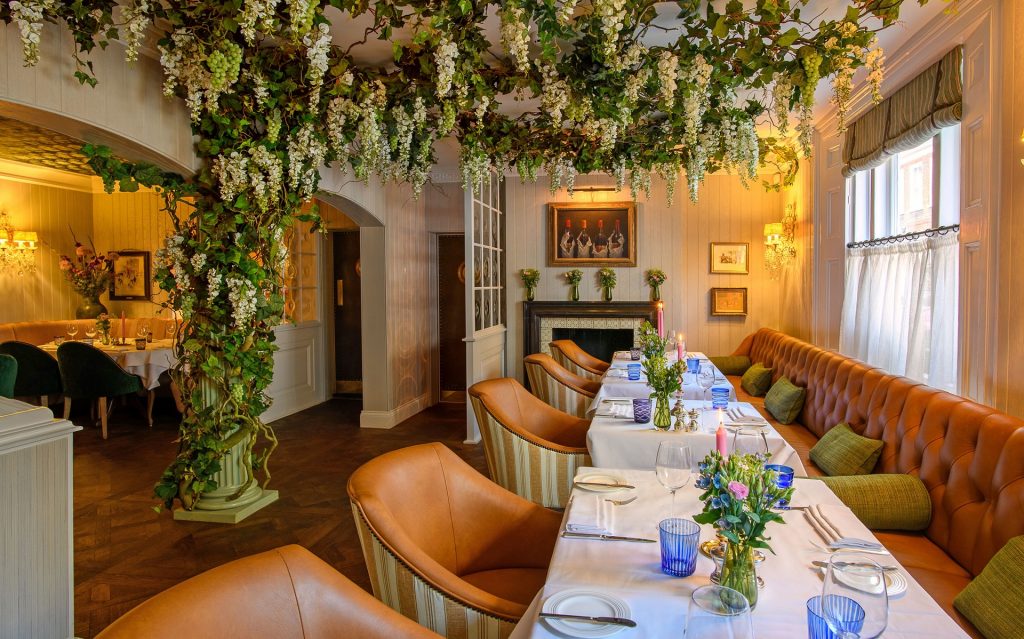 Sally Greene's No. Fifty Cheyne is set to once again festoon her celebrated restaurant with an amazing floral facade in partnership with a well-known designer. Watch this space for details coming soon.
Luxury Restaurant Club privileges apply when dining, see details.
---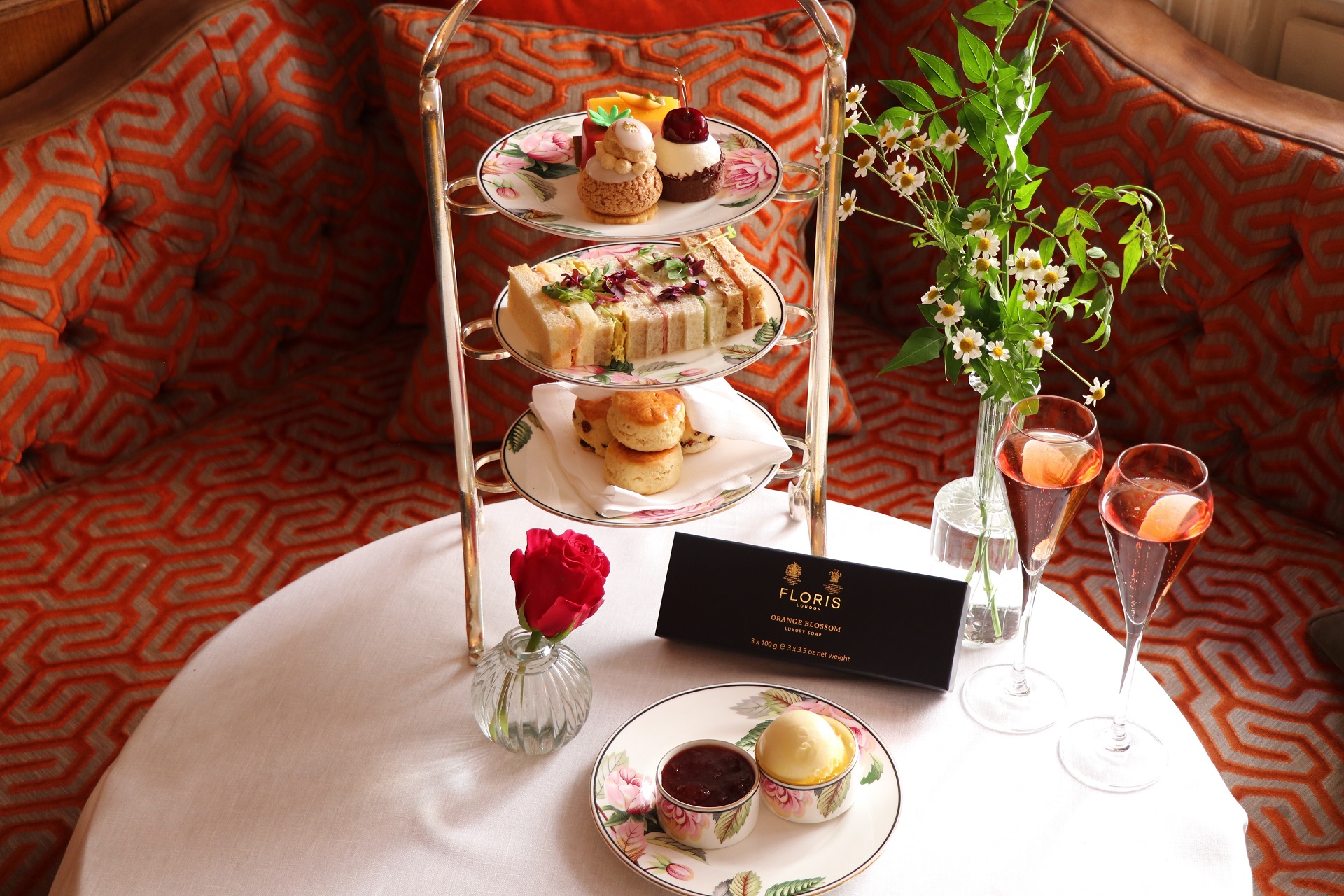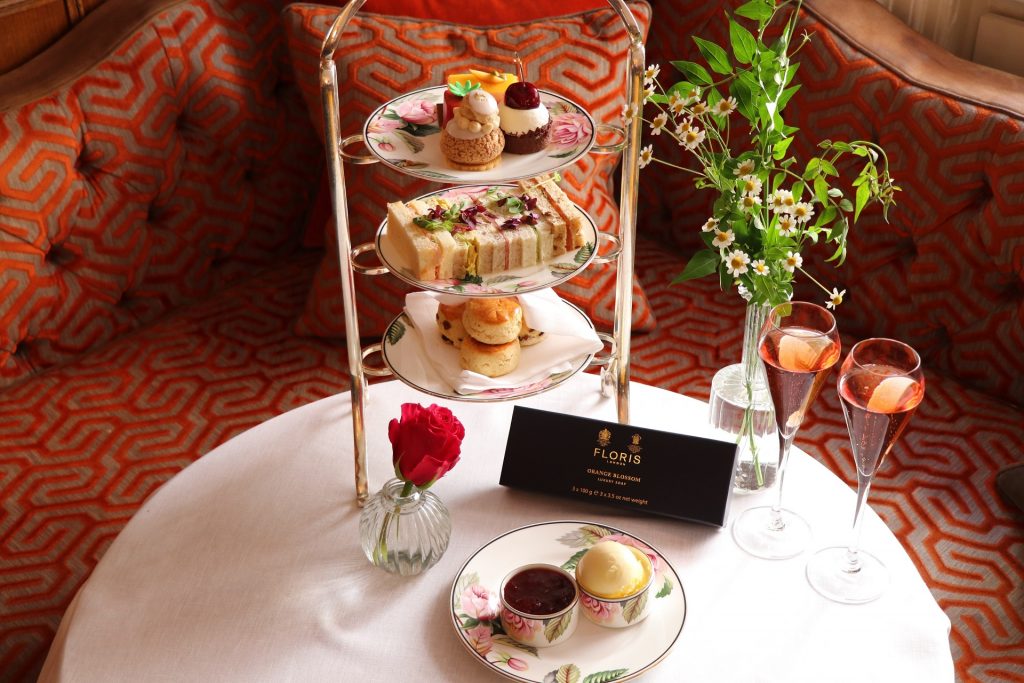 Rocco Forte Hotel is partnering with England's oldest perfumers, Floris London, to offer guests booking teas, between 17th September to 1st October 2021, a special version of their traditional afternoon tea with a beautiful Floris gift box of one of the brand's best sellers – a trio of 'Orange Blossom' hand soaps. In addition, Head Pastry Chef, Reece Collier, has worked closely with Floris's Head Perfumer and family member, Edward Bodenham, to create a special floral cake infused with fragrance notes of Floris's Neroli Voyage eau de parfum. This extra sensory experience of tastes and fragrances will be further heightened by in-house florist, Ellie Hartley Flowers, who will adorn the Drawing Room, where Queen Victoria famously took tea, with floral fancies and Floris delicately scented candles.
Luxury Restaurant Club privileges apply when dining, see details.
---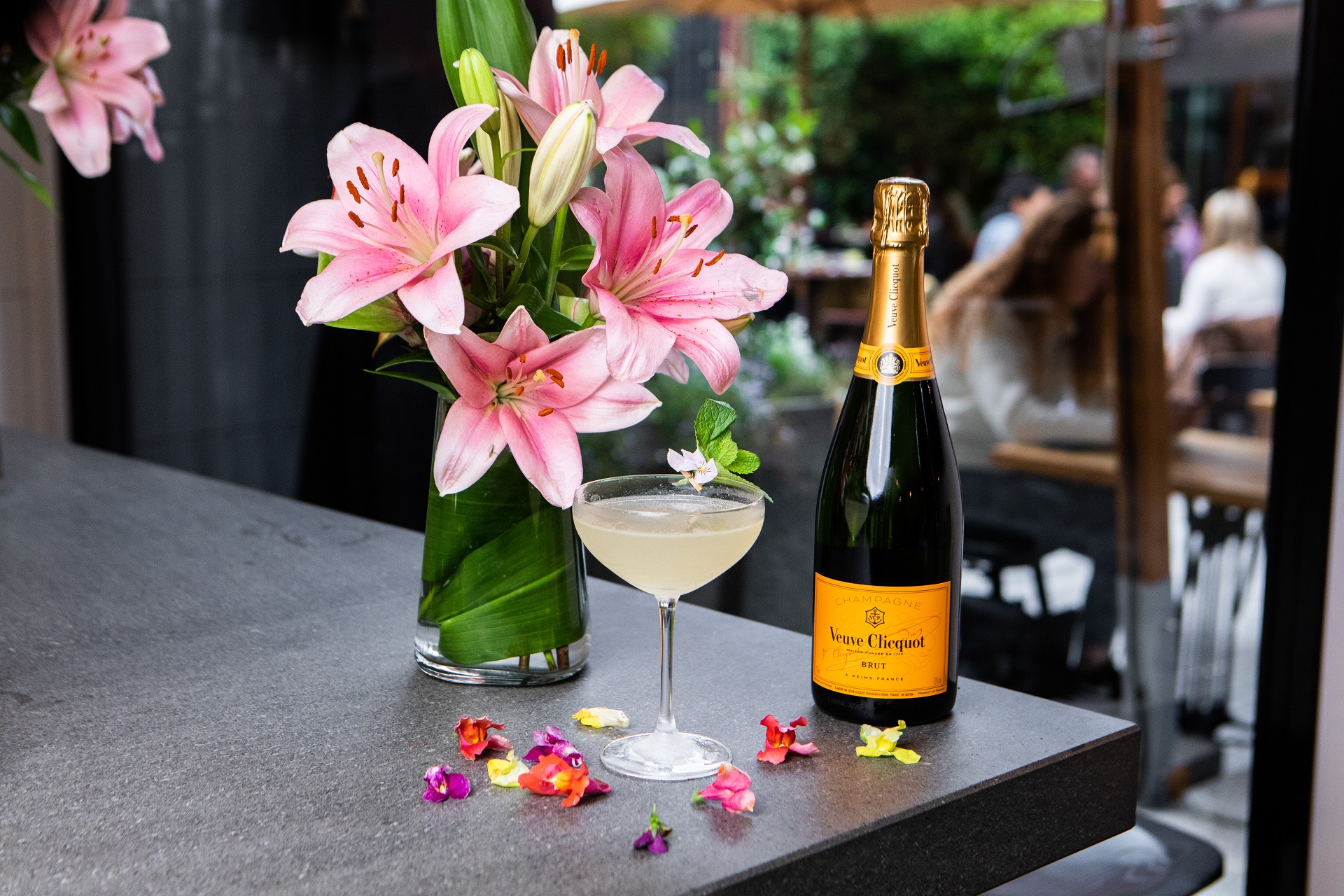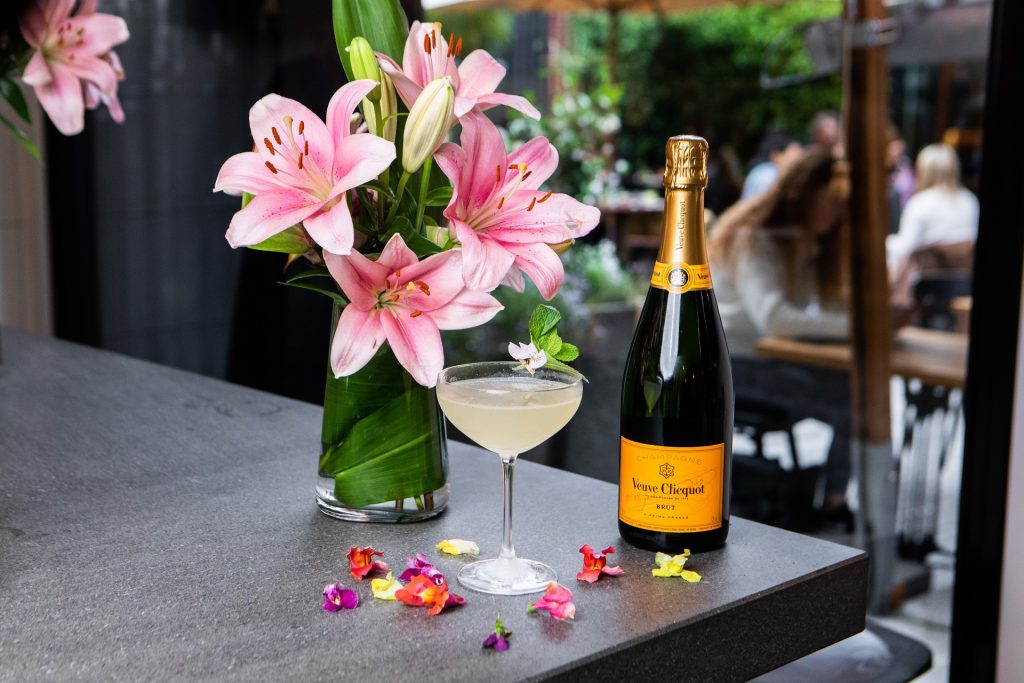 Design details are top secret for 11 Cadogan Gardens and its restaurant to the rear of the hotel, Hans' Bar & Grill. We do know that it will be have an 'Around the world in 80 days' theme, supporting the 'Extraordinary Voyages' narrative of the RHS Chelsea Flower Show. Five floral cocktails will also be available between 20-25th September, alongside a special food menu.
Luxury Restaurant Club privileges apply when dining, see details.
---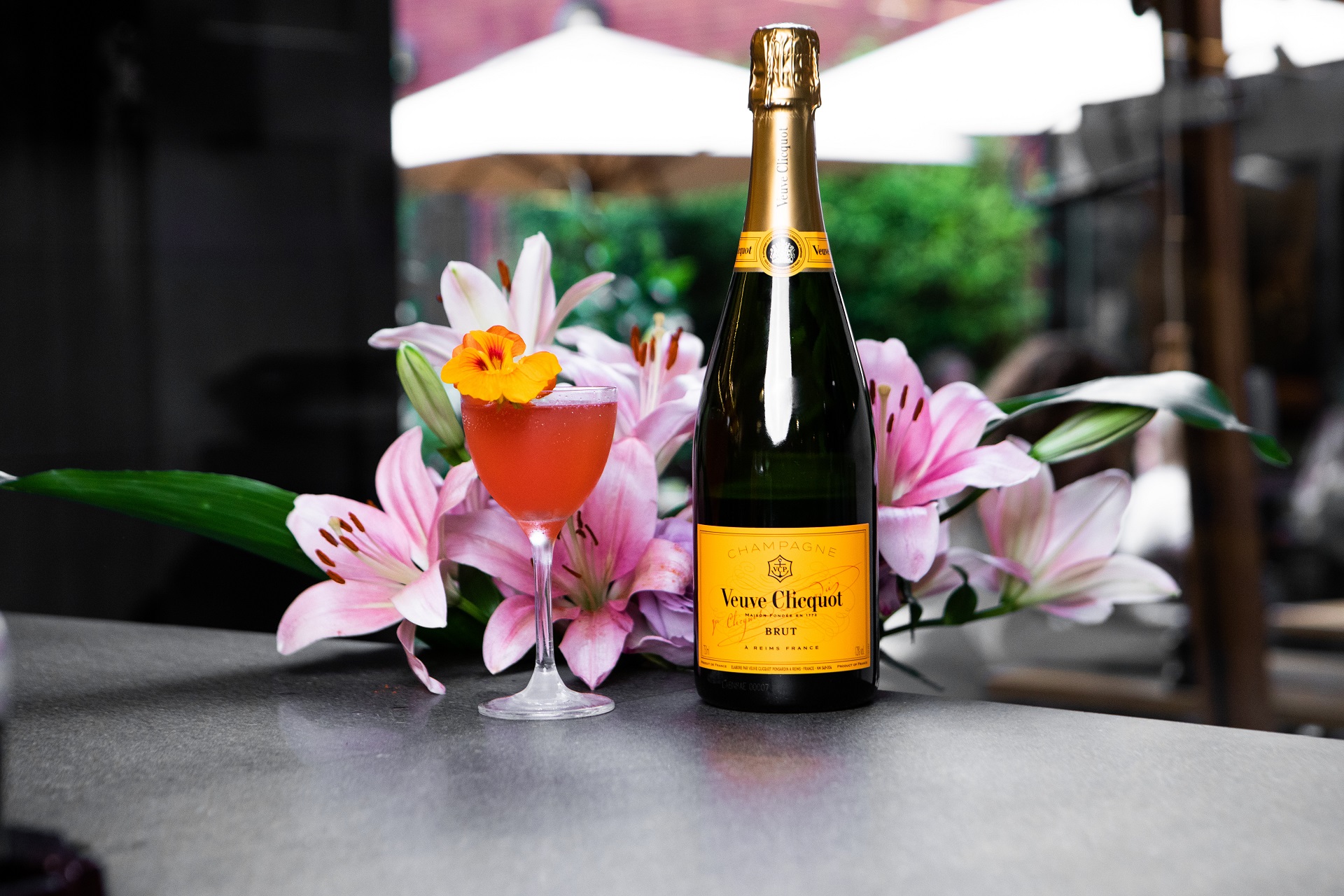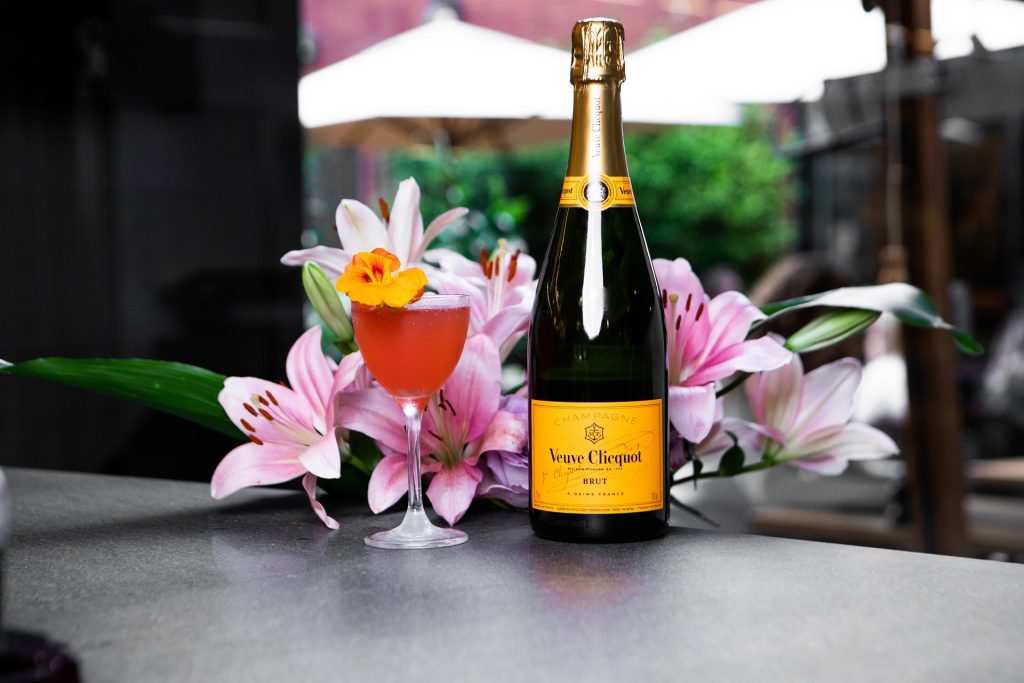 Watch this space for images to follow for Hans' Bar & Grill at the heart of the Chelsea community in popular Pavilion Road.
Luxury Restaurant Club privileges apply when dining, see details.
---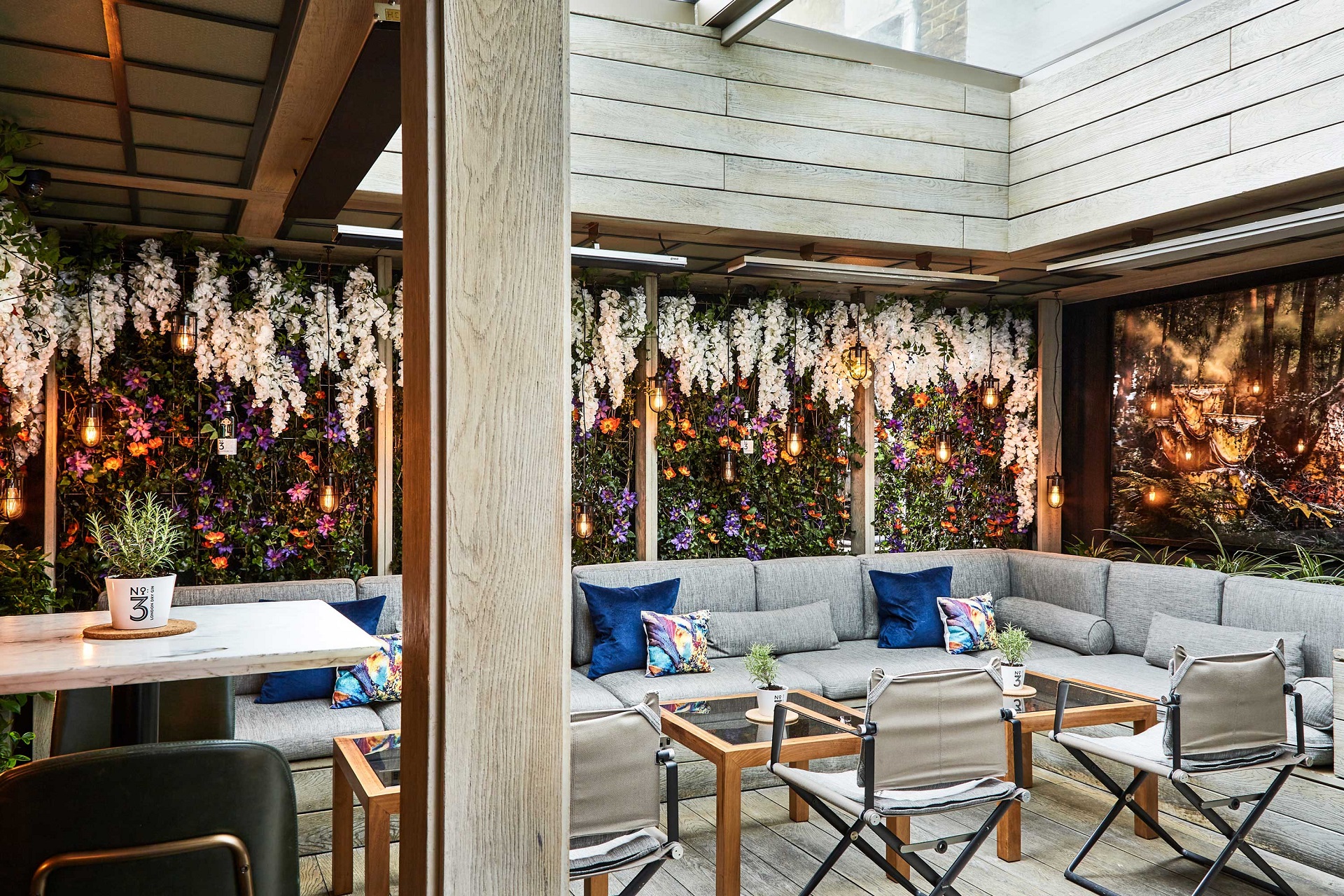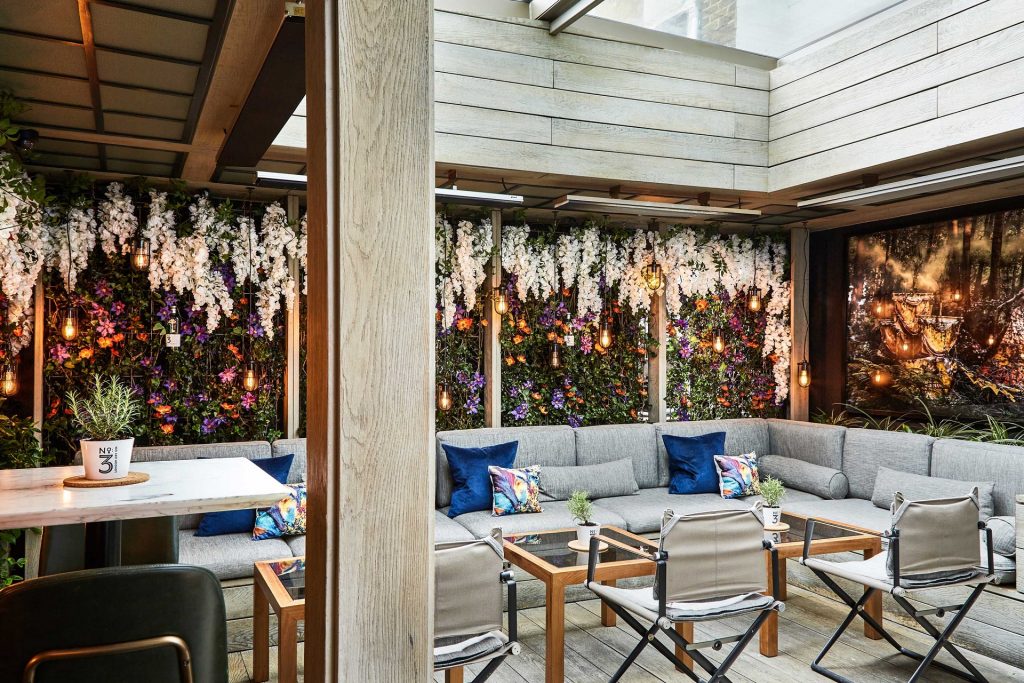 The Hari is joining forces with No.3 Gin to create a beautiful floral fairground at the front of the hotel for Belgravia in Bloom. The design will embrace elements from The Hari's hidden terrace – No.3 Garden Terrace (shown above) and a few interactive surprises. Guests will be surrounded by sweeping wisteria, purple clematis and the terrace's signature crawling ivy; and can relax with cocktails such as a classic Gin & Tonic, a Mediterranean Martini, a Negroni topped with Prosecco and an orange foam, to a 'Holiday in Paradise', a refreshing concoction of basil-infused No.3 Gin, St Germain Elderflower Liqueur, grapefruit juice, lemon juice, sugar, with Merchant's Heart Ginger Ale over the top and a garnish of dried tomatoes and basil.
Luxury Restaurant Club privileges apply when dining, see details.
---
Sticks 'N' Sushi, Kings Road, London SW3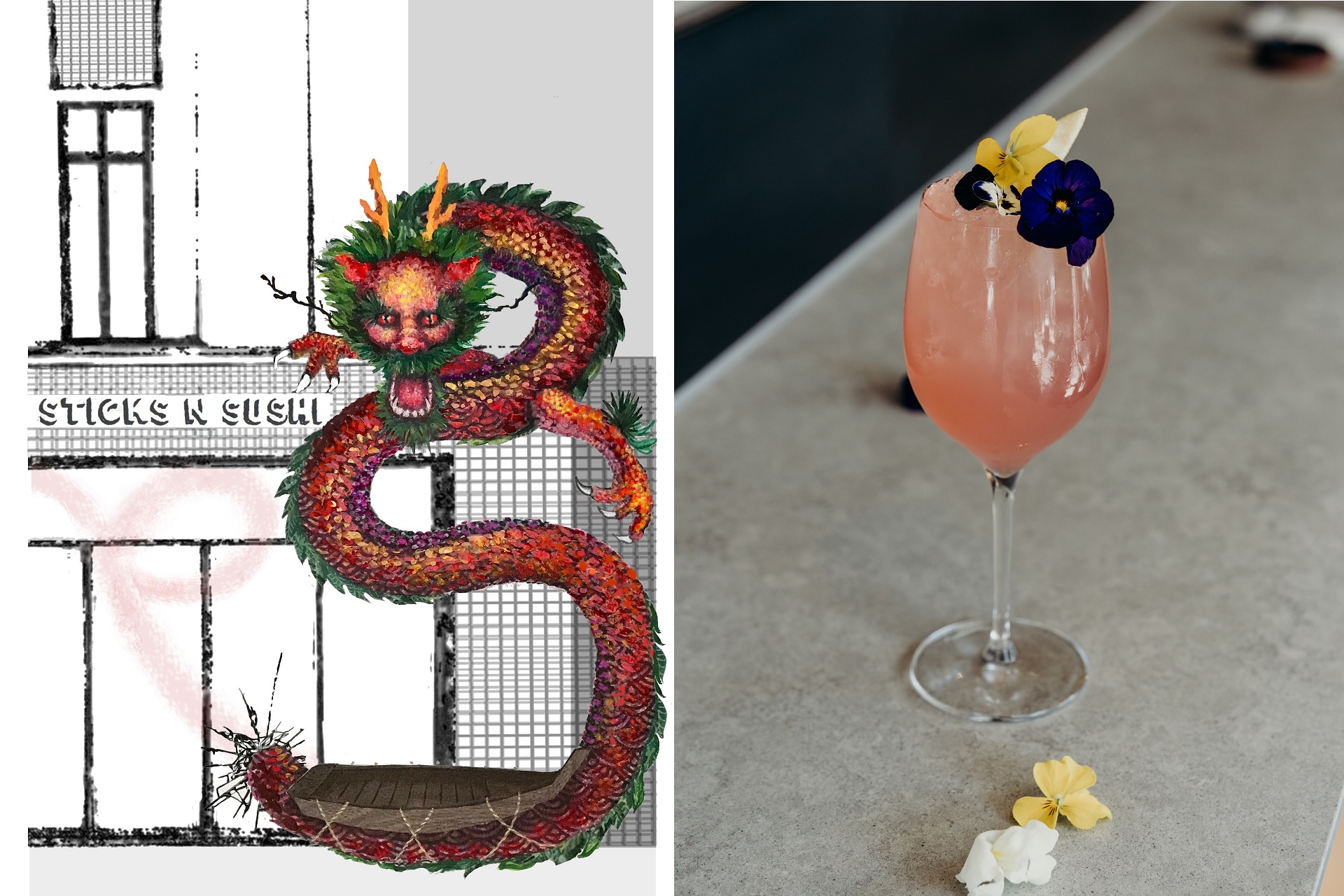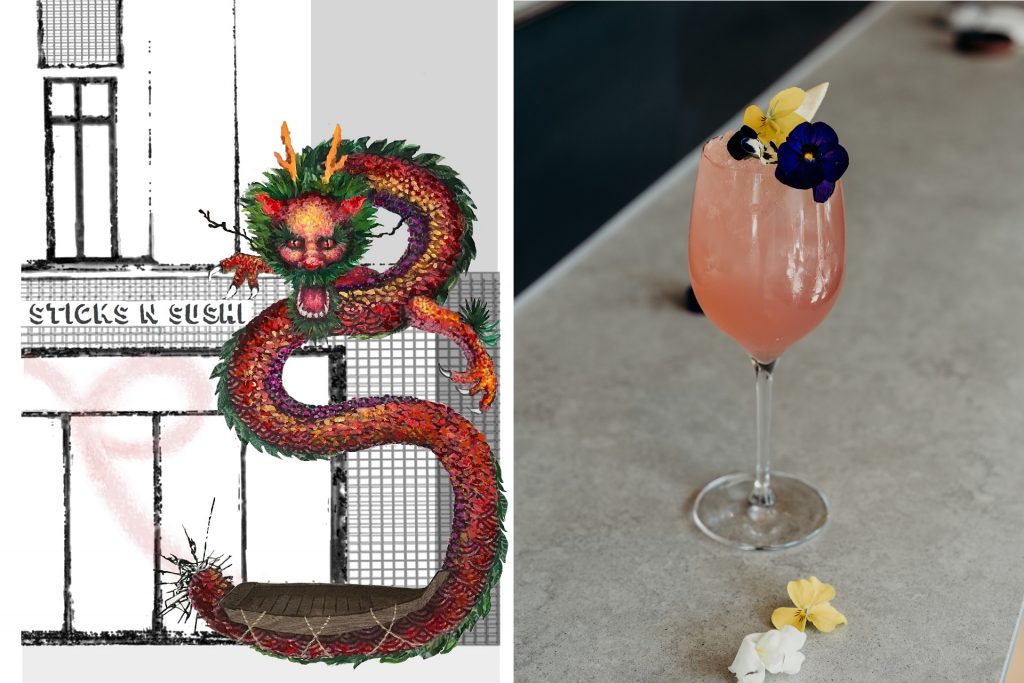 'Extraordinary Voyages' is the theme of this year Chelsea in Bloom, and Sticks 'n' Sushi are certainly driving the point with a dramatic fierce and huge dragon festooning the front of the building and reaching inside. The dragon is made entirely of sustainably sourced and maintained fresh flowers and foliage, with its sinuous neck and body wrapping the building, and its tail and rear talons 'breaking' through the window to inside. Created by leading florists In Water Design, the display has a strong emphasis on sustainability and the dragon is made with carnations, solidago, aspidistra, crocus and ruscus; in total 6,800 stems of flowers and foliage will be used.
---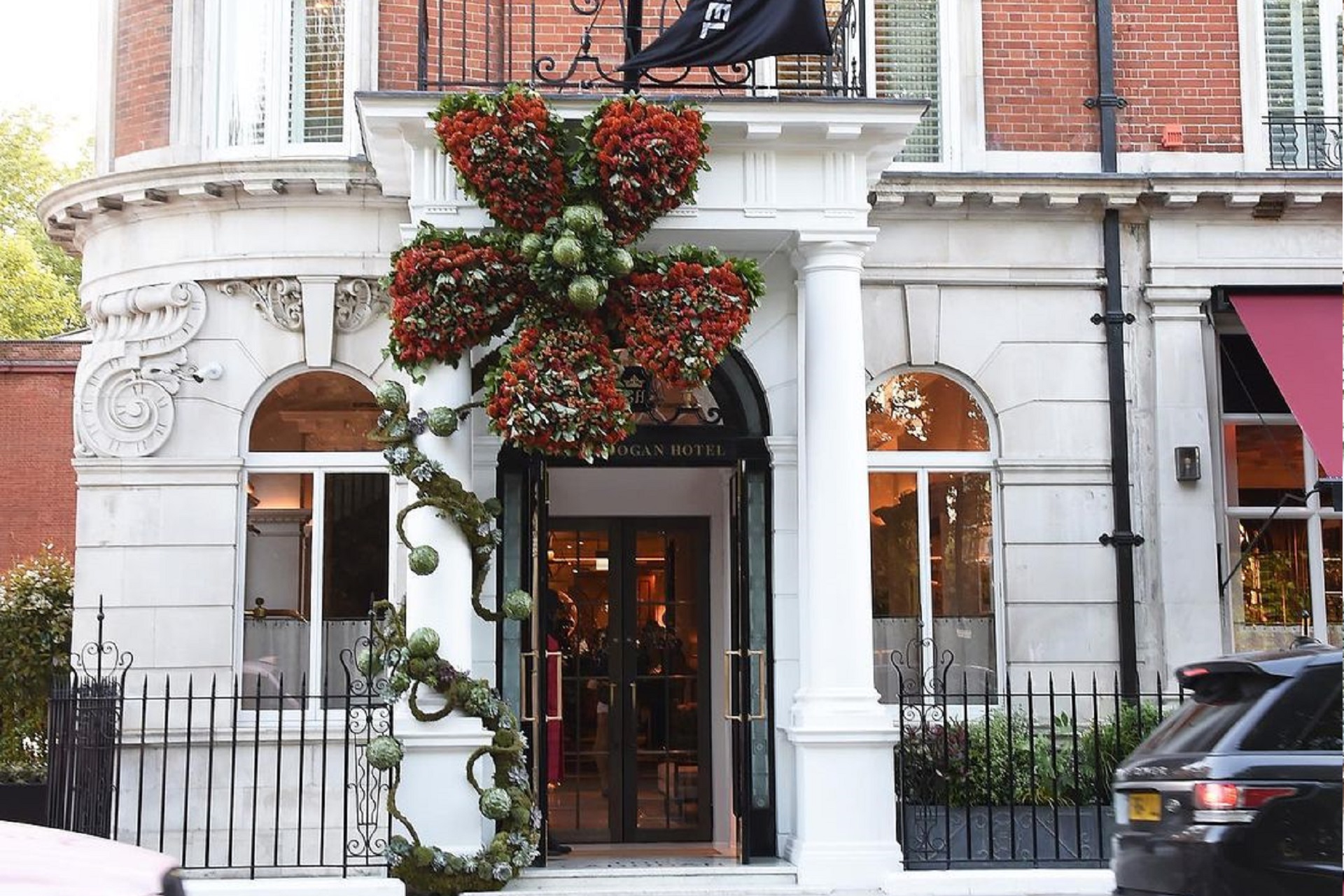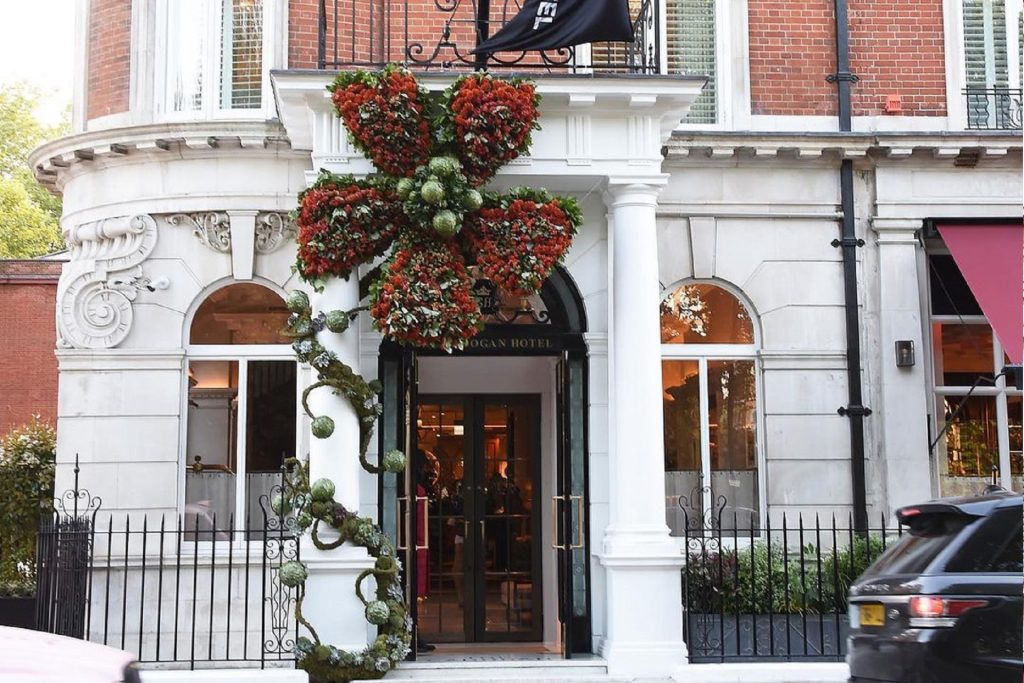 This year, The Cadogan, A Belmond Hotel celebrates Chelsea in Bloom with an explosive arrangement in a sustainable manner. Working with Celebrity Florist and Belmond Good Living Experience Maker, Simon Lycett, the display will feature abundant beautiful botanicals, with flowers, foliage and plant materials inspired by the 22 countries to which you may travel, with Belmond, on what will always be an extraordinary voyage. The hotel will also be serving a limited time cocktail in celebration called 'Cranachan Punch' which will be available in The Bar and Terrace from Thursday, 16 September.
Luxury Restaurant Club privileges apply when dining, see details.
---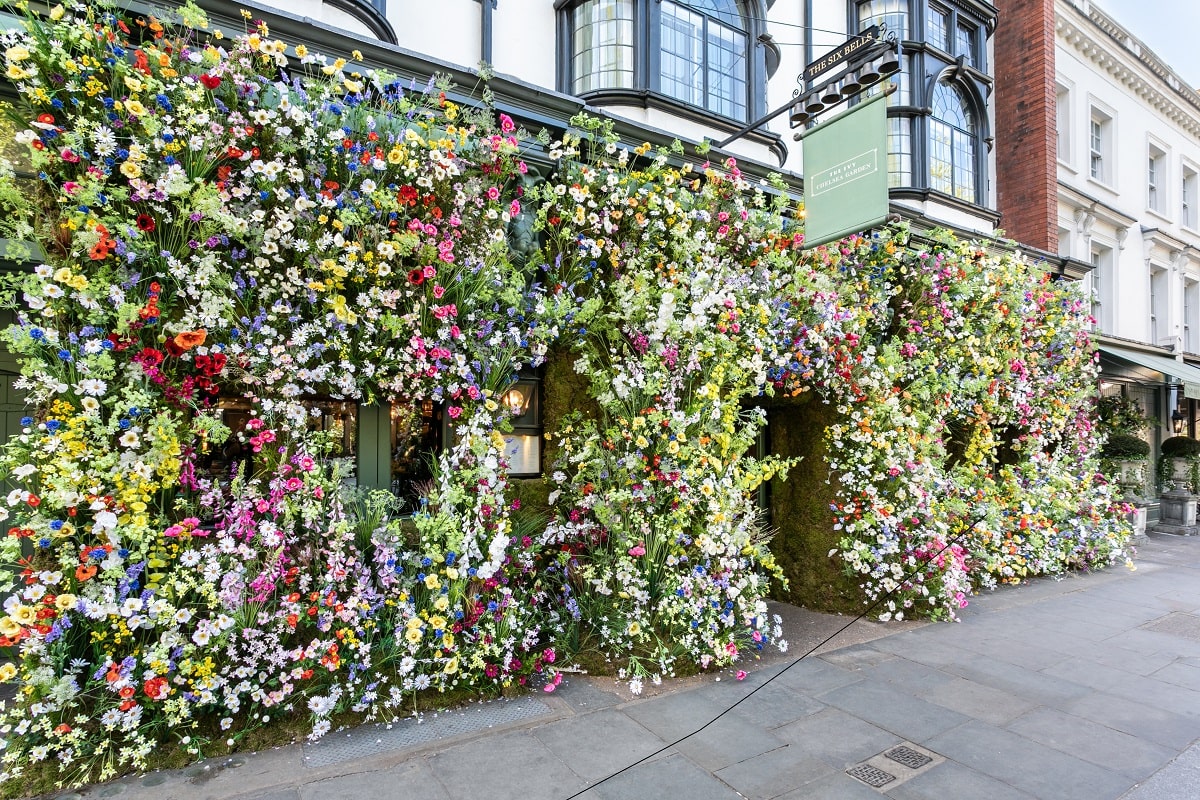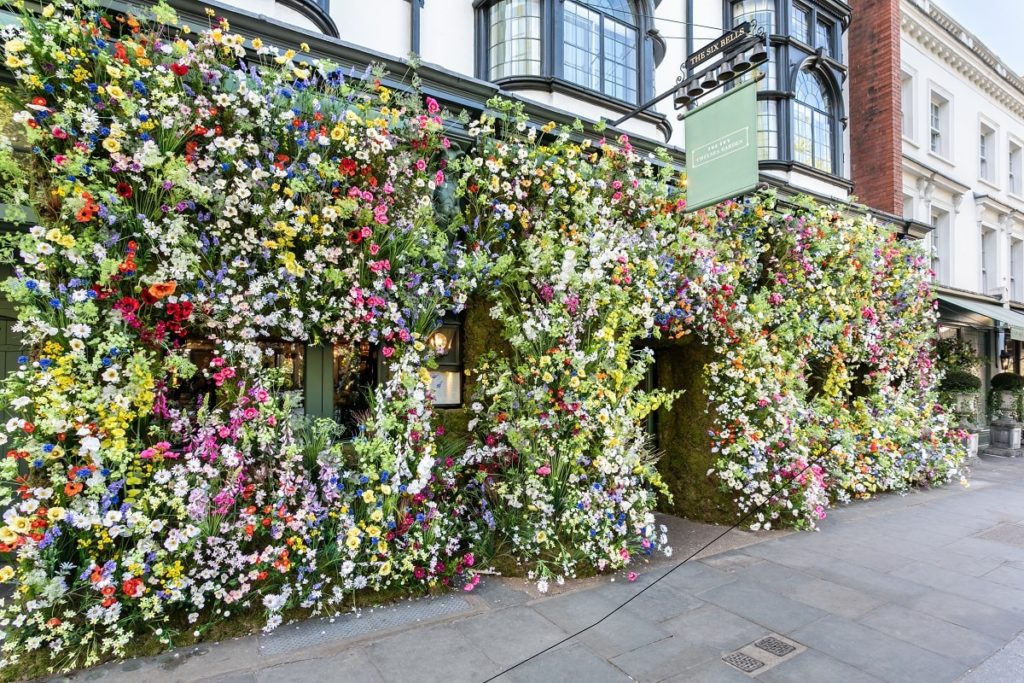 Always guaranteed to bring a touch of enchantment and fantasy whenever RHS Chelsea Flower Show is on is Chelsea stalwart, The Ivy Chelsea Garden. The all-day dining restaurant will be unveiling a magical, autumnal 'Enchanted Escapes' installation in collaboration with Perrier-Jouët Champagne. The show-stopping external installation will run from Tuesday, 14th – 26th September; offer a series of bespoke seasonal Perrier-Jouët Champagne cocktails throughout September and October; and guests dining at the restaurant on Thursday, 23rd September from 1pm to 4pm will be able to enjoy an array of immersive entertainment including striking autumnal characters performing throughout the brasserie and garden. See details.
---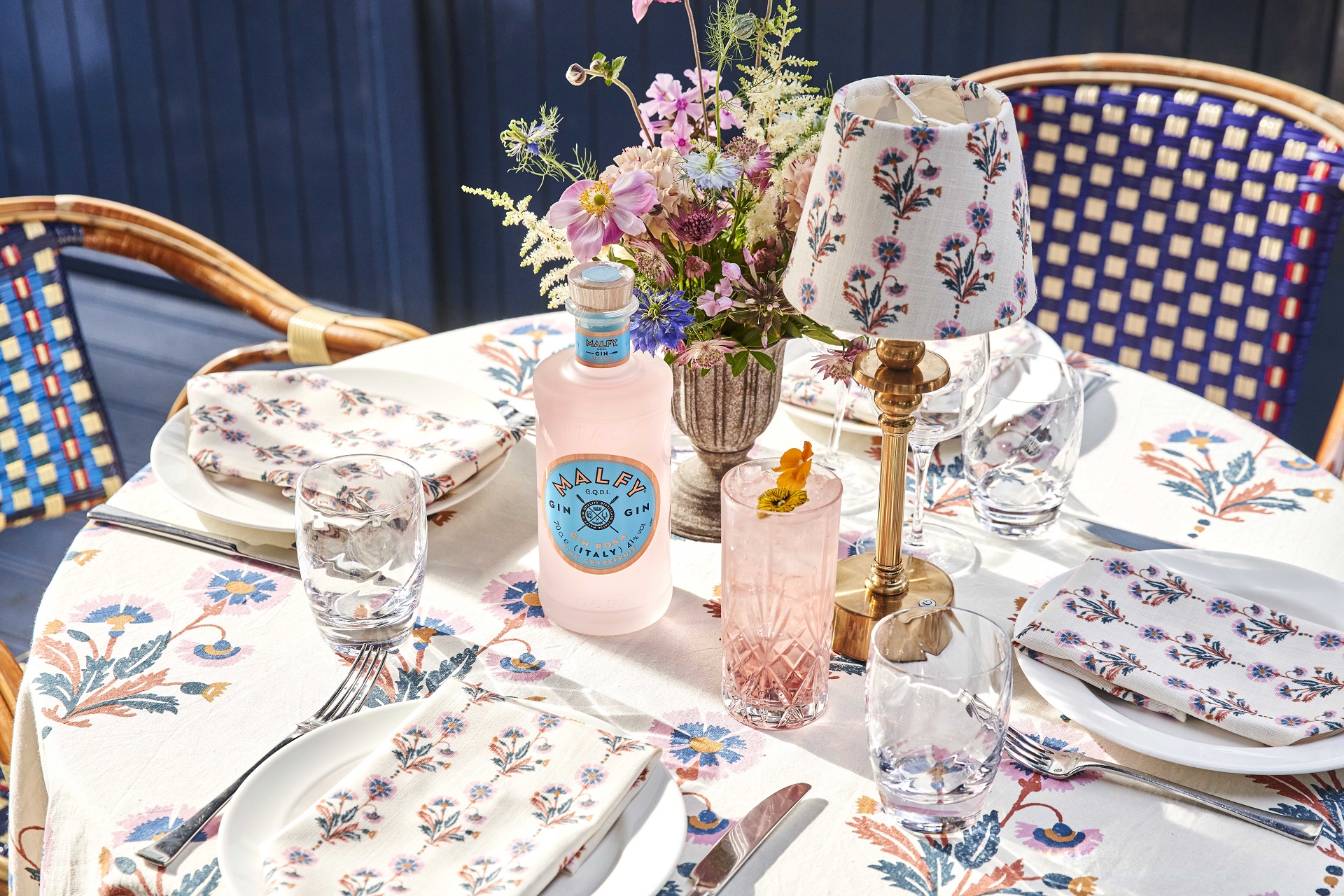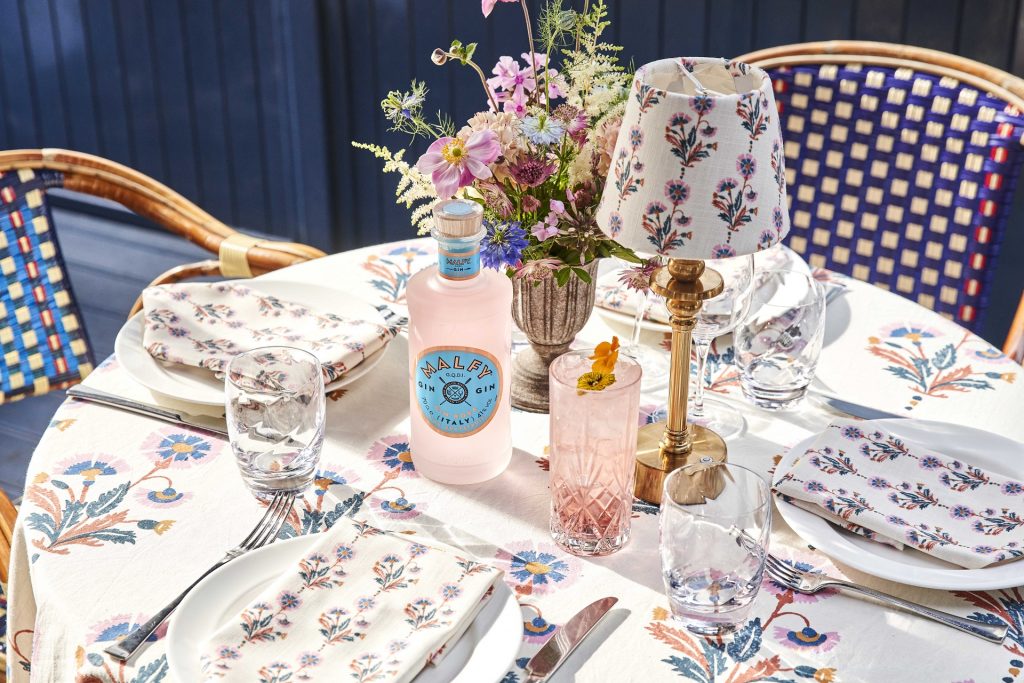 Daphne's has partnered with renowned designer, Fiona Leahy, to celebrate RHS Chelsea Flower Show. The collaboration will see the creation of an enchanting Terrace Tablescape Takeover on the terrace, available for the week of the show. The bar team at Daphne's have also worked alongside the team at Malfy Gin to create a new and refreshing menu of limited-edition cocktails for the occasion. In addition to this, the restaurant is revealing an autumnal floral installation, which will be situated across the terrace and has been carefully designed by florist Jane Wadham. See details.
---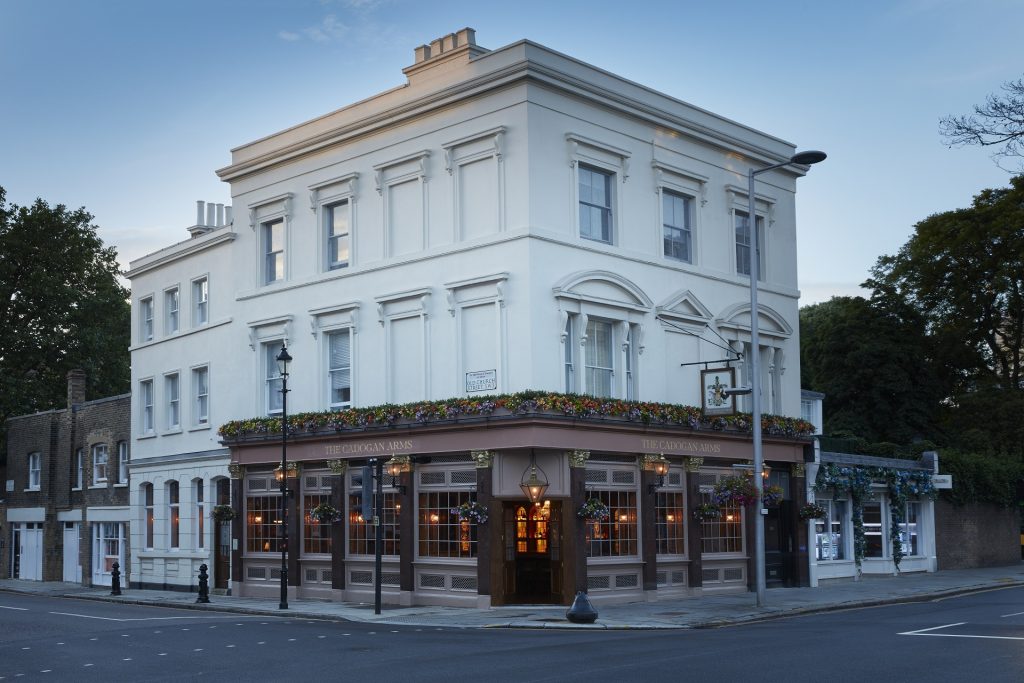 The newly opened The Cadogan Arms will be celebrating Chelsea in Bloom with a tribute to the extraordinary voyage of the humble bee, without which there would be no wine, beer, coffee or honey. In addition to a living plant installation, The Cadogan Arms has created a bee-inspired set lunch menu alongside a limited-edition cocktail menu and a selection of bee-friendly wines. See details.
Luxury Restaurant Club offer coming soon.
---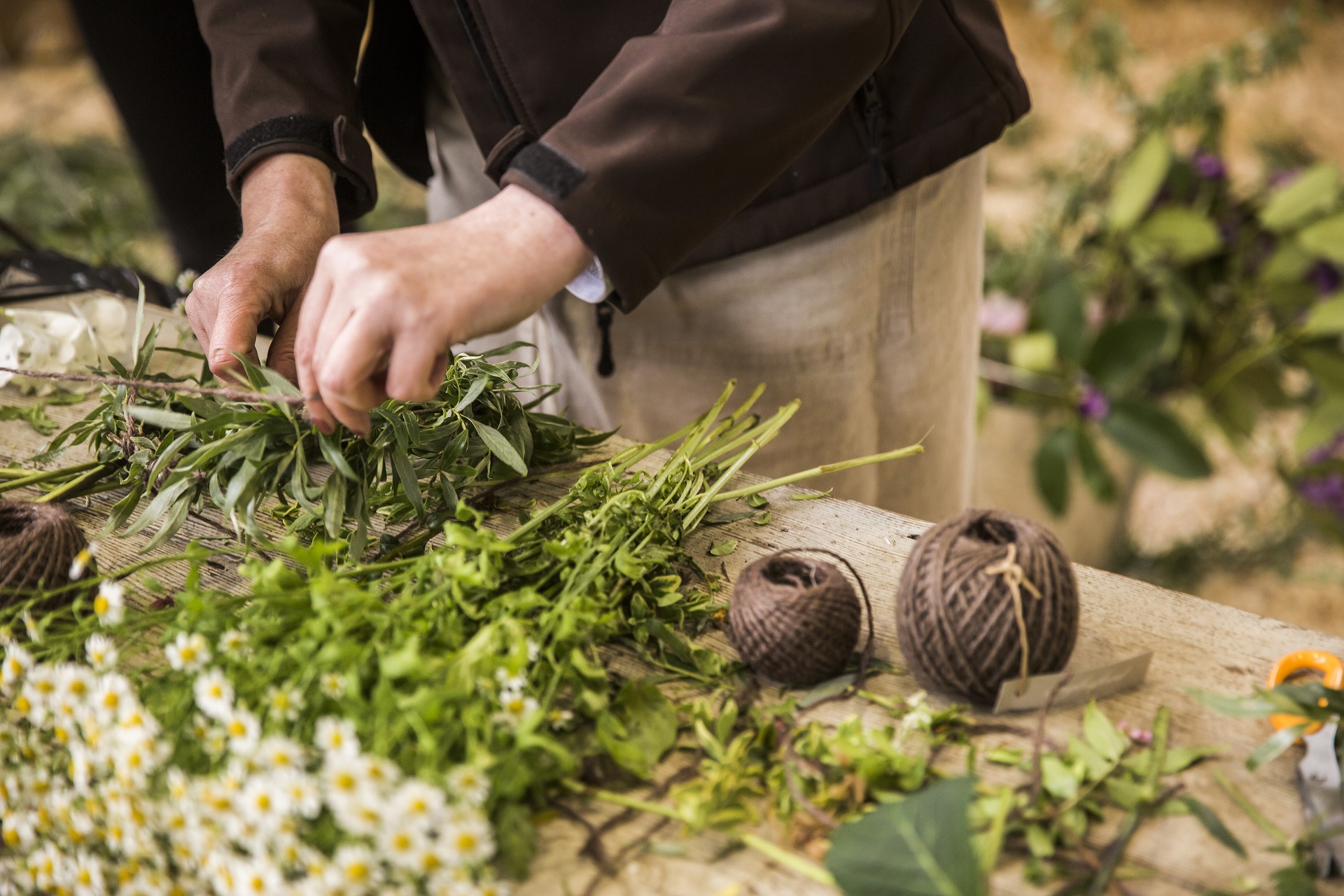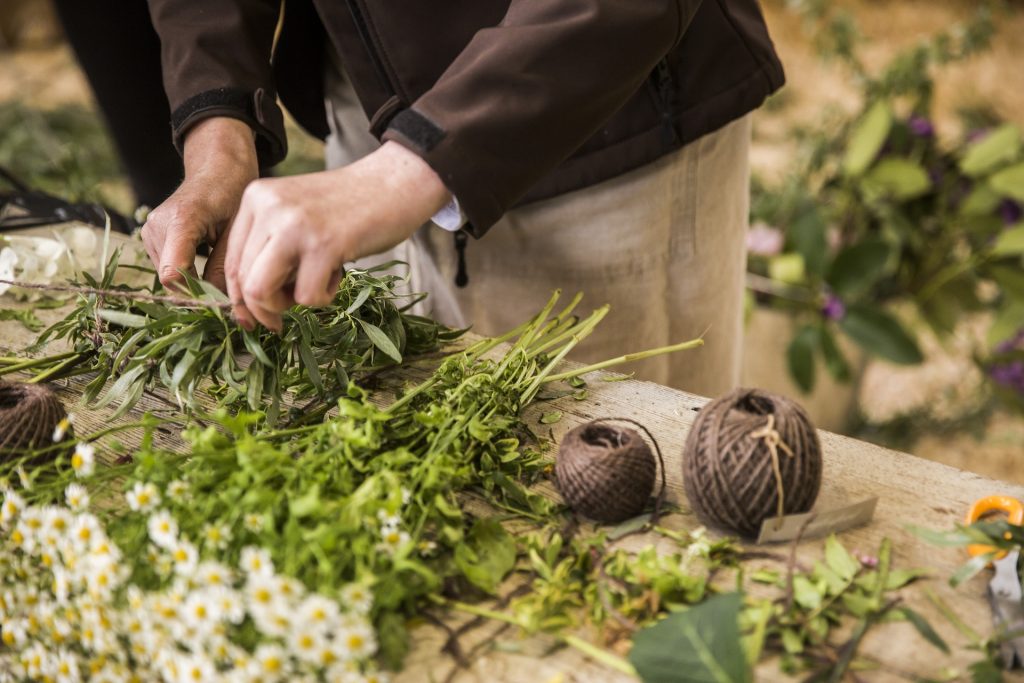 Daylesford – one of the most sustainable farms in the UK with award-winning organic farmshops, cafes and cookery schools – is one of the changemakers heavily vested in the very essence RHS Chelsea Flower Show. They have organised two workshop events during the show that gardeners will adore.
Monday 20th September, Annie Guilfoyle Talk for Chelsea Flower Show: What makes a successful garden? 6-7.30pm, £25 pp, including a botanical cocktail. See details.
Tuesday 21st September, Beginners' floristry course for Chelsea Flower Show, 6-8pm, £95 pp. See details.
---
Enjoy privileges, offers and exclusive invitations to the UK's finest restaurants with the Luxury Restaurant Club. Not a member, join here from £8 per month.