Golden society: UK restaurants with old-school Hollywood style
See and be seen was the attitude. Elegance and fun the theme. Glamour was at its height in the 1930's and 1940's with film-set worthy restaurants exuding the perfect life and an enduring style. It was also where the power deals were made; Hollywood stars melding with power brokers and golden society, washing down their lunches with a coup aloft in joyous conviviality. These days, Hollywood glitz, fame and a touch of scandal can still be found…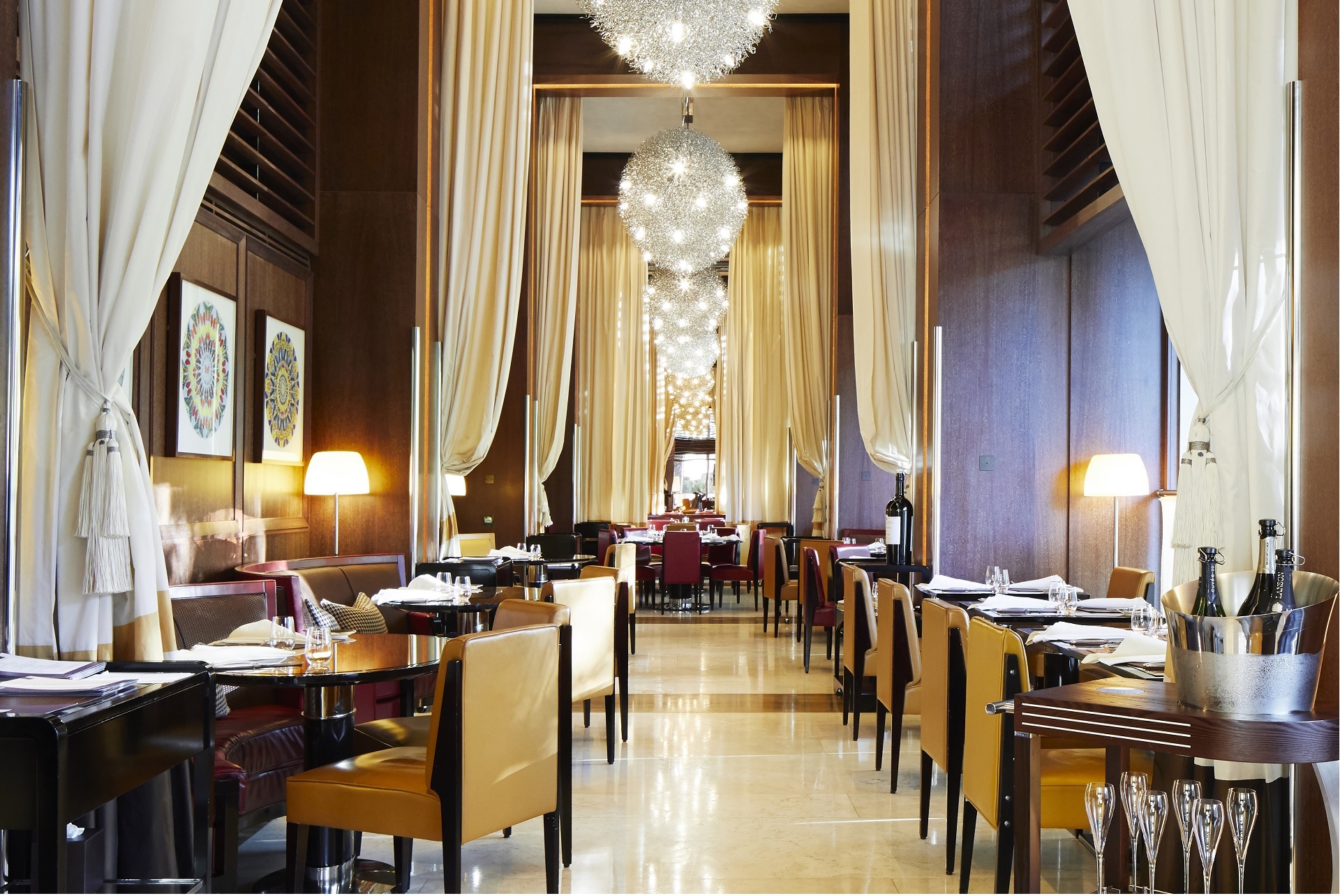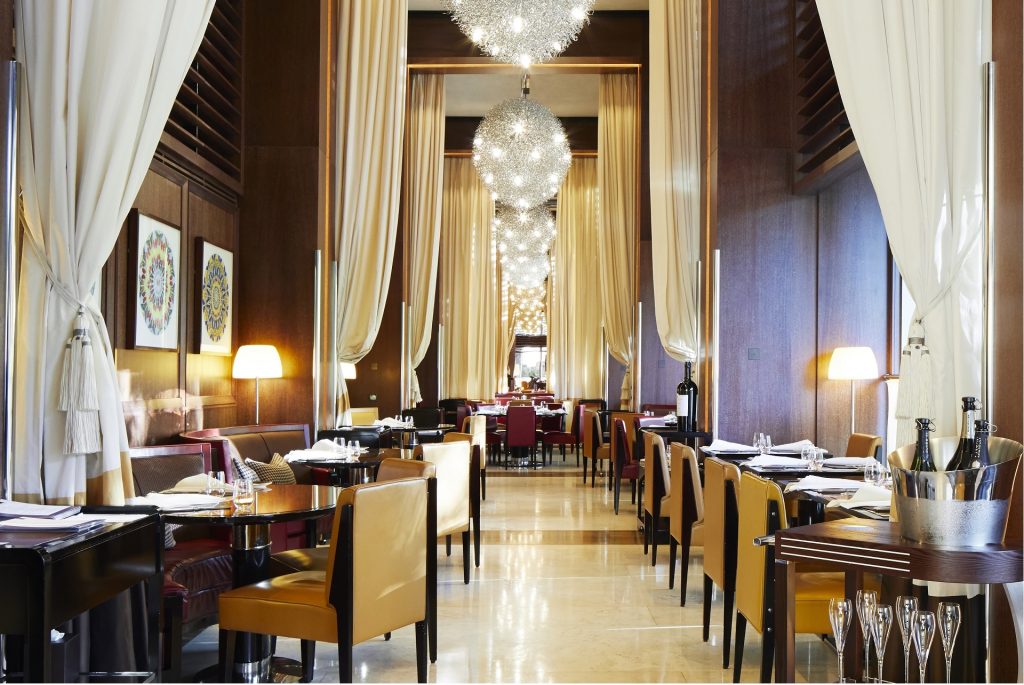 Like a Hollywood invention of the ideal restaurant
45 Park Lane has lived various lives, including an opulent residence attracting the likes of Noel Coward, Charlie Chaplin, Winston Churchill and T.E. Lawrence to its famous exhibitions. Today, the landmark building with Art Deco stylised exterior continues to outstand, attracting global sophisticates to its extraordinary American steak restaurant designed by legendary chef Wolfgang Puck.
Address: 45 Park Lane, London W1K 1PN
LRG Club: member and guests receive a complimentary glass of champagne on arrival. Saving £40 * See details.
---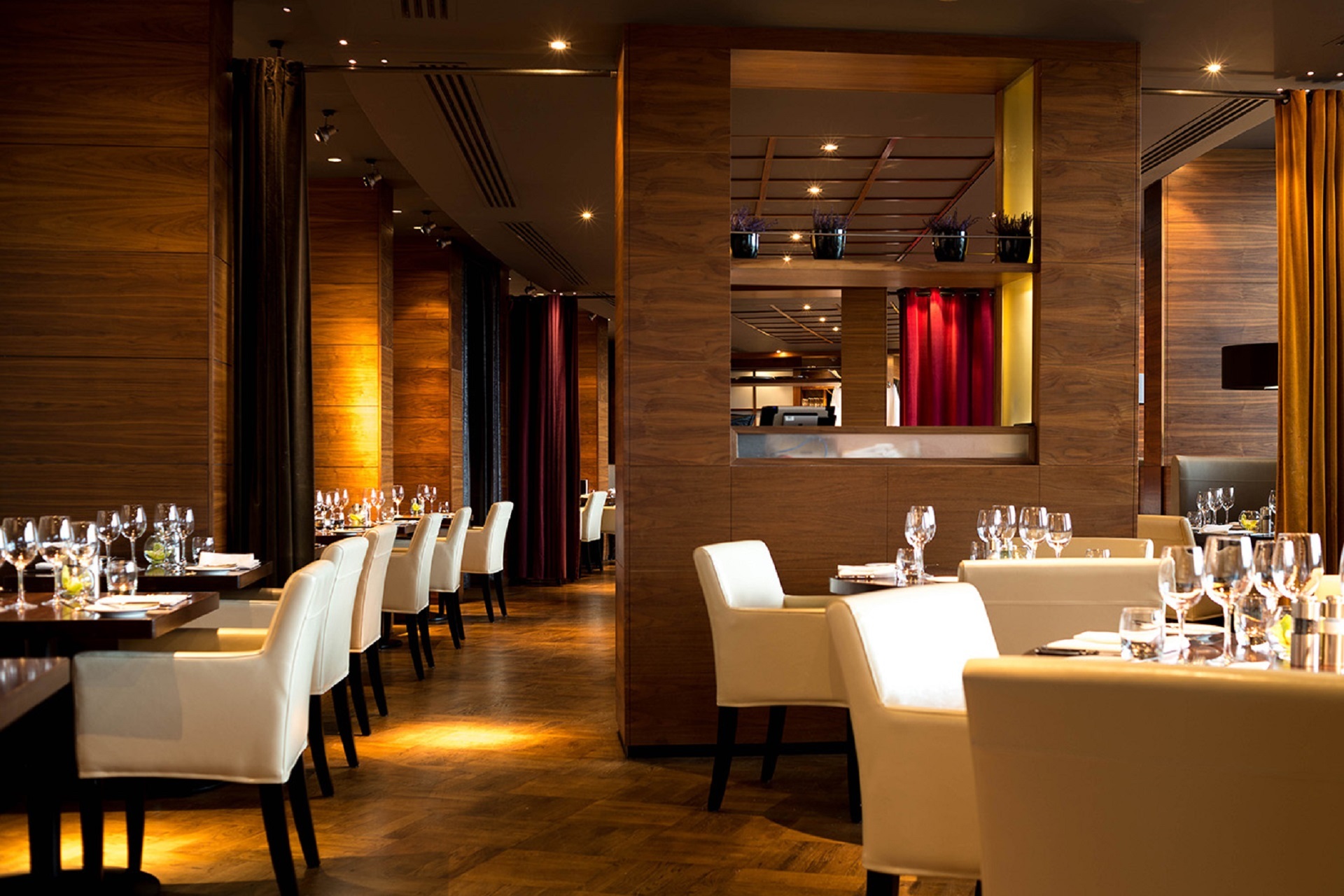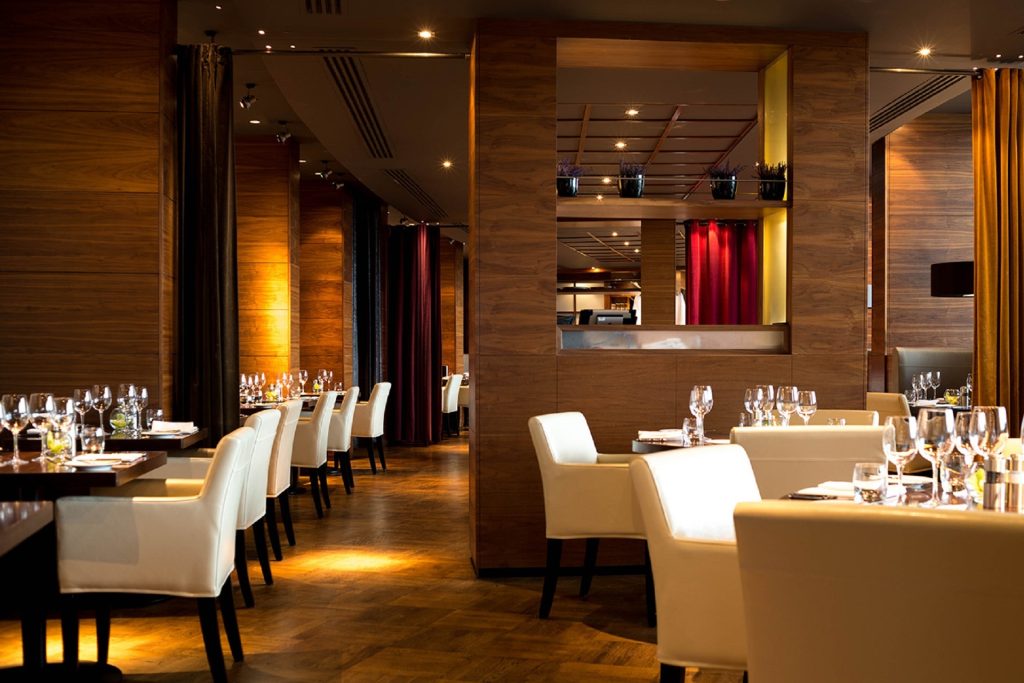 Direct views of the incoming and outgoing private jets
Love is in the air… and on continues on the ground at Aviator. It is no ordinary hotel at no ordinary airport. A propeller shaped building that oozes grace, modernity and purpose. Its Brasserie continues the sleek aviation design and vintage black and white photographs of Hollywood stars on board jets, or at airports adds to the ambience.
Address: Aviator, Farnborough Rd, Farnborough GU14 6EL
LRG Club: 20% off food and drinks for lunch and dinner. 15% off afternoon tea. Both on select periods. Saving £42 * See details.
---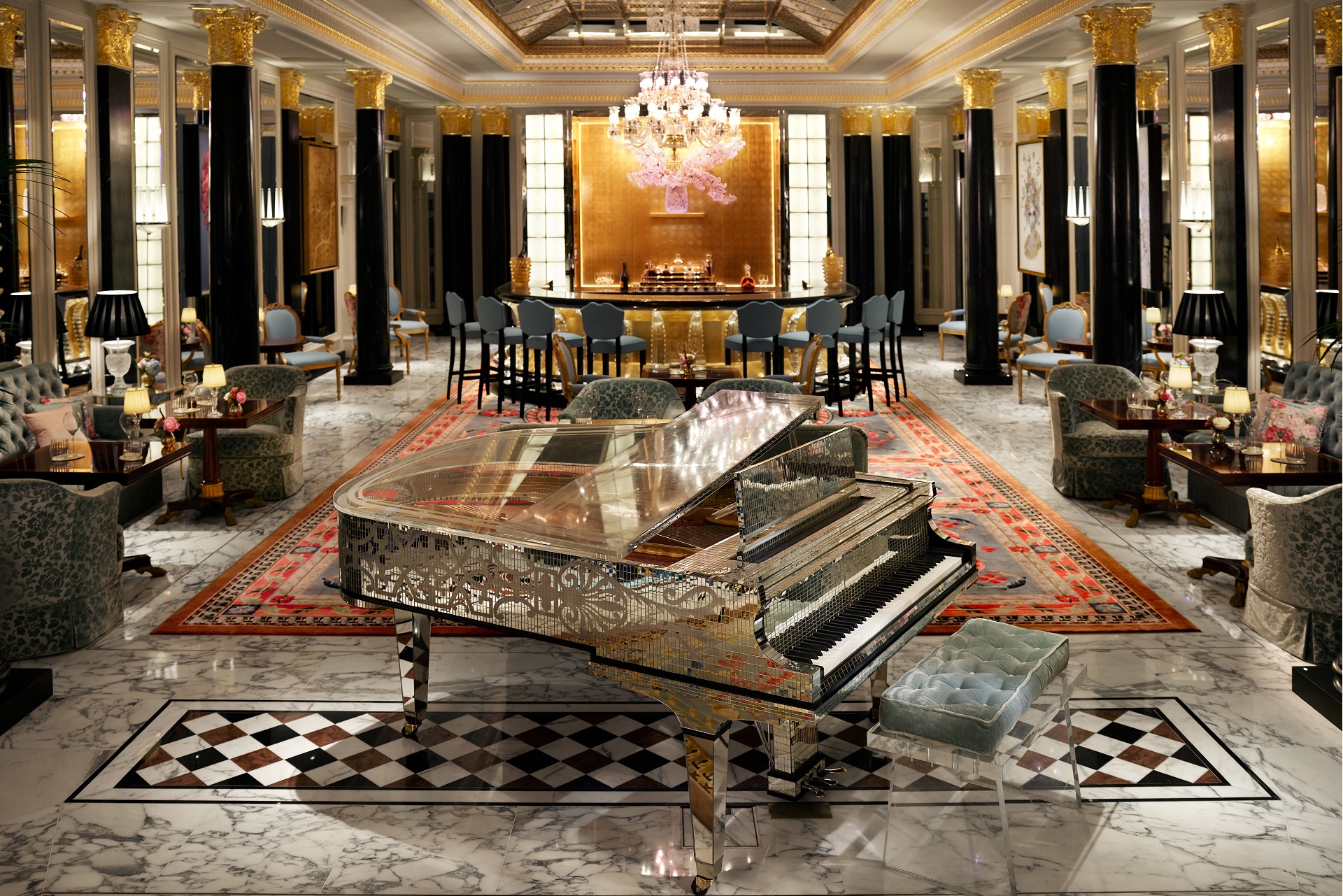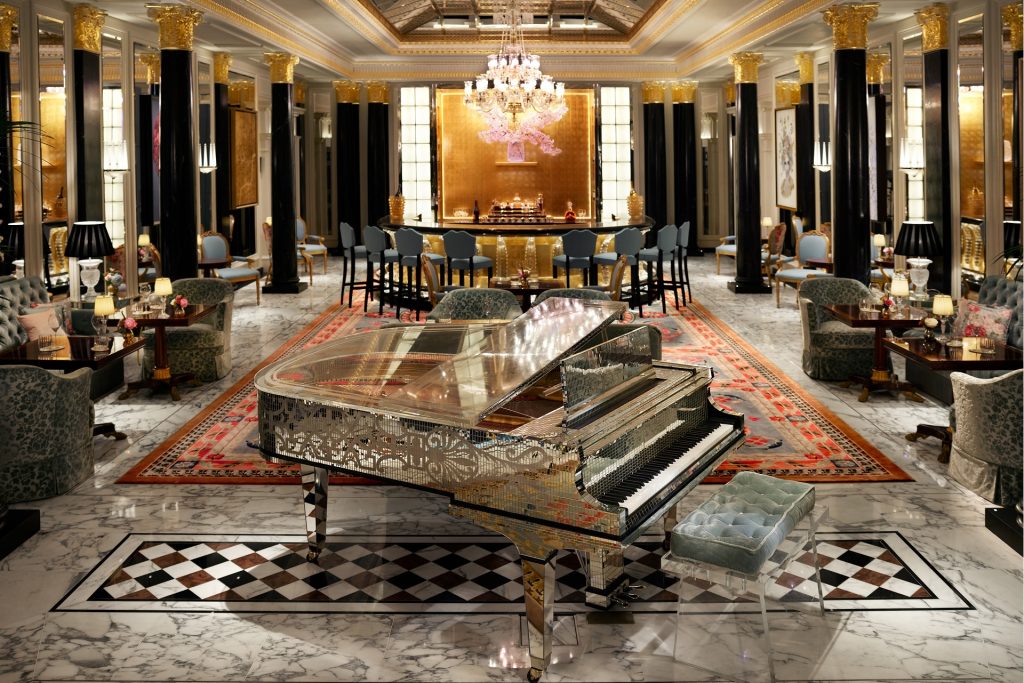 Liberace's flamboyant piano serenades
Named in honour of The Dorchester's legacy of creative devotees. Spanning the generations, from rockers to royalty alike, the world's most iconic artists, trailblazers and ground-shakers have treasured The Dorchester for its culture of bold discovery and challenging the norms.
Address: The Dorchester, Park Lane, London W1K 1QA
LRG Club: Member and guests enjoy a complimentary glass of Veuve Clicquot Yellow Label Champagne when enjoying lunch or dinner. Saving £46 * See details.
---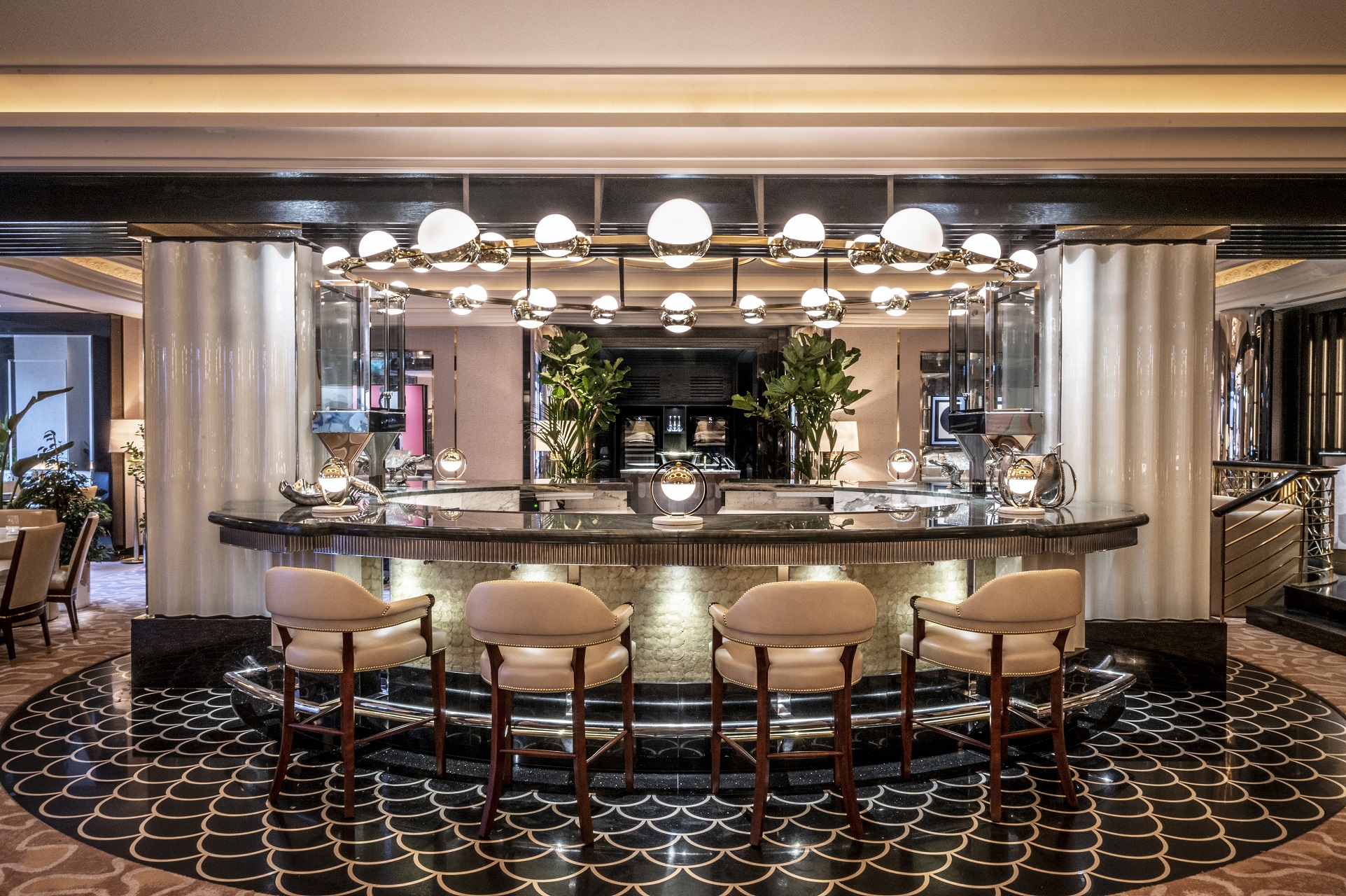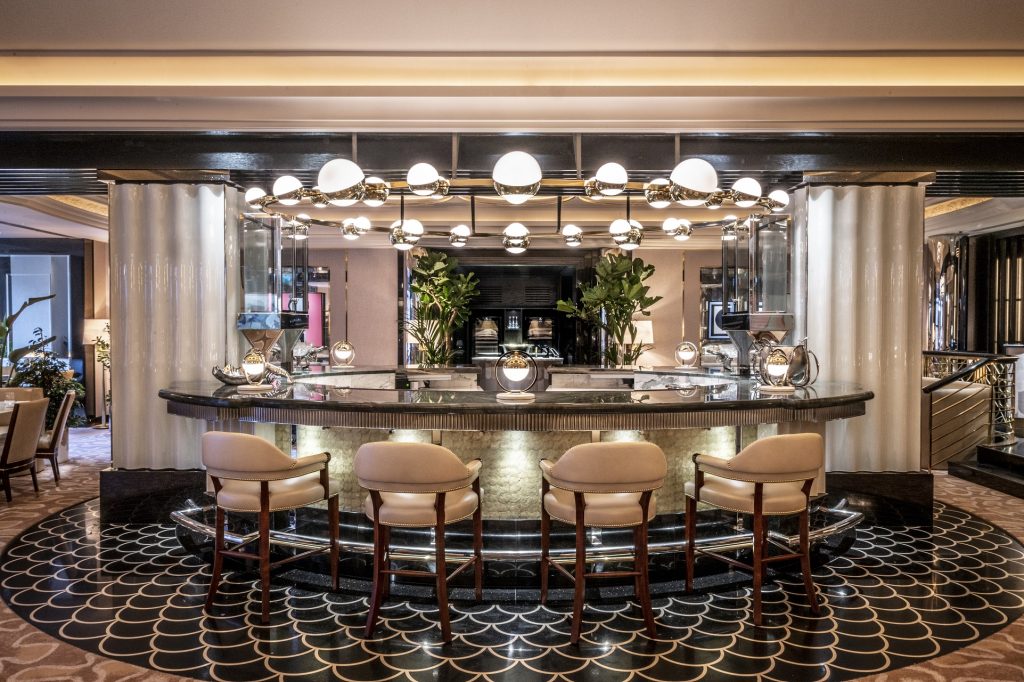 The epitome of glamour, elegance and style.
If walls could talk at one of London's most legendary hotels a box hit would be assured. Famous guests have included Edward VII, Oscar Wilde, Charlie Chaplin, Harry Truman, Joan Crawford, Judy Garland, John Wayne, Laurence Olivier, Marilyn Monroe, Humphrey Bogart, Elizabeth Taylor as well as today's famous faces. The River Restaurant is akin to a film-set-style dining area and has shades of life aboard the bygone luxury of an art-deco-inspired ocean liner, showcasing the very best shellfish and seafood the UK has to offer.
Address: The Savoy, Strand, London WC2R 0EU
LRG Club: Member and guests enjoy a complimentary glass of sommeliers choice wine when dining. Saving £30 * See details.
---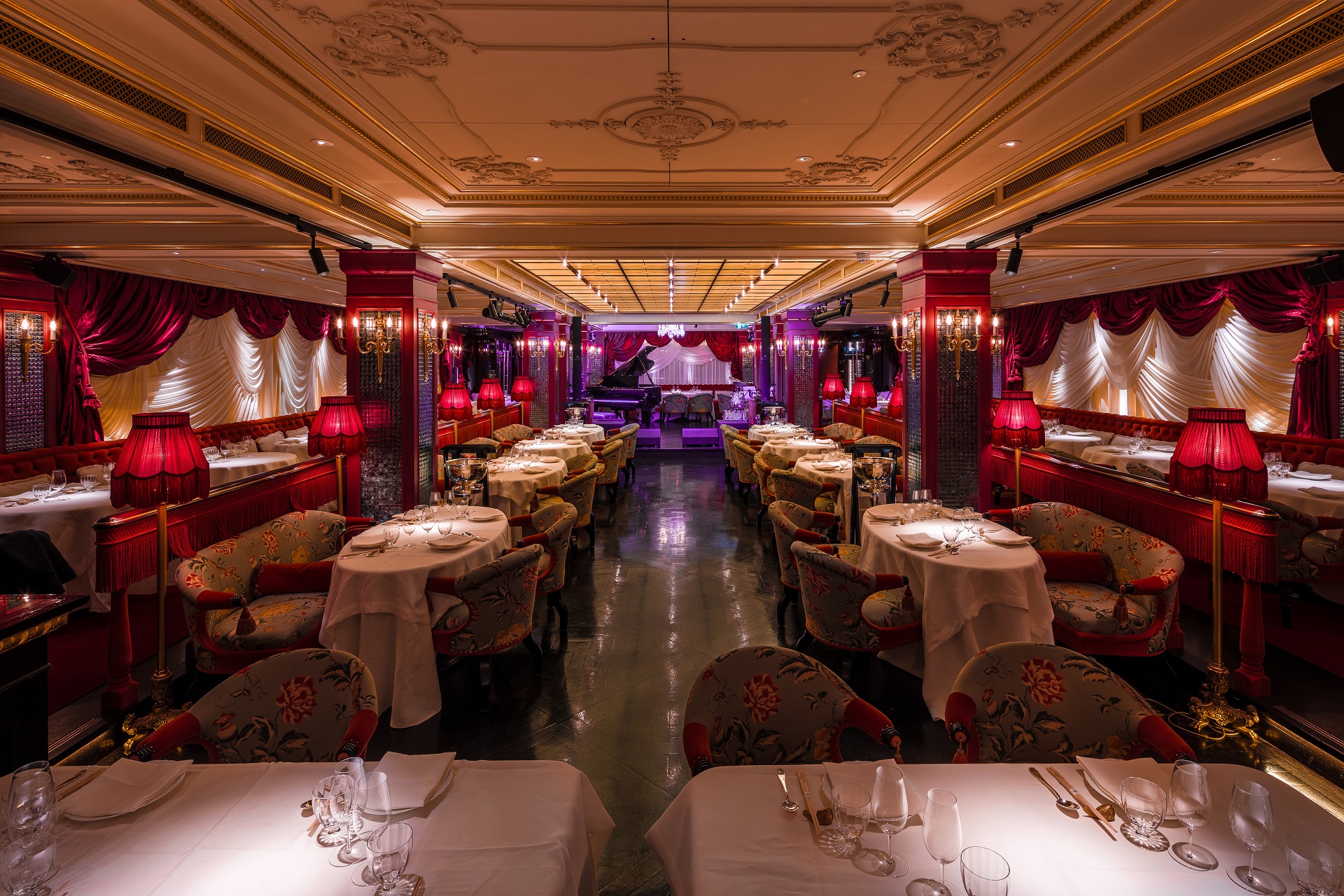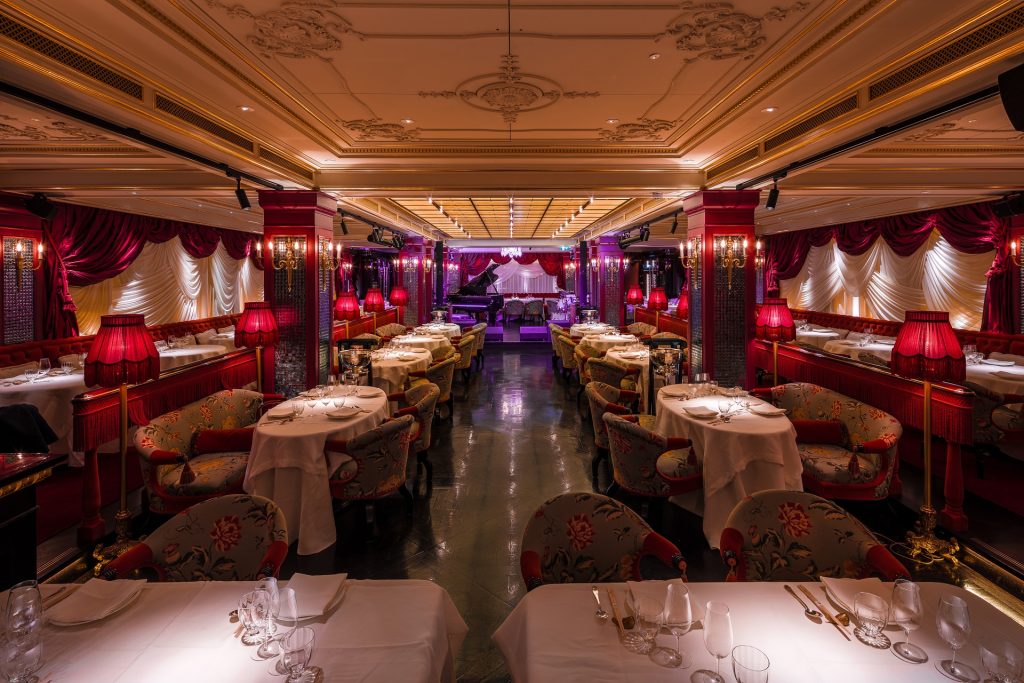 The ultimate in theatrical entertaining
Lunch is a more intimate affair and dinner comes with live music acts providing world class entertainment. But both meal periods pay homage to the opulence and decadence of 1930's in the most magnificent of dining rooms that sets Park Chinois apart from anywhere else in the world. The menu is largely Chinese with a progressive approach utilising the finest ingredients, resulting in outstanding food with global acclaim. The diverse dim sum menu is second to none, providing a great selection of dim sum classics as well as excellent express lunch options satisfying those who want to feast and those who want it fast.
Address: Park Chinois, 17 Berkeley Street, Mayfair, London W1J 8EA
LRG Club: 10% off the total food and beverage bill when dining for lunch. Saving £36 * See details
---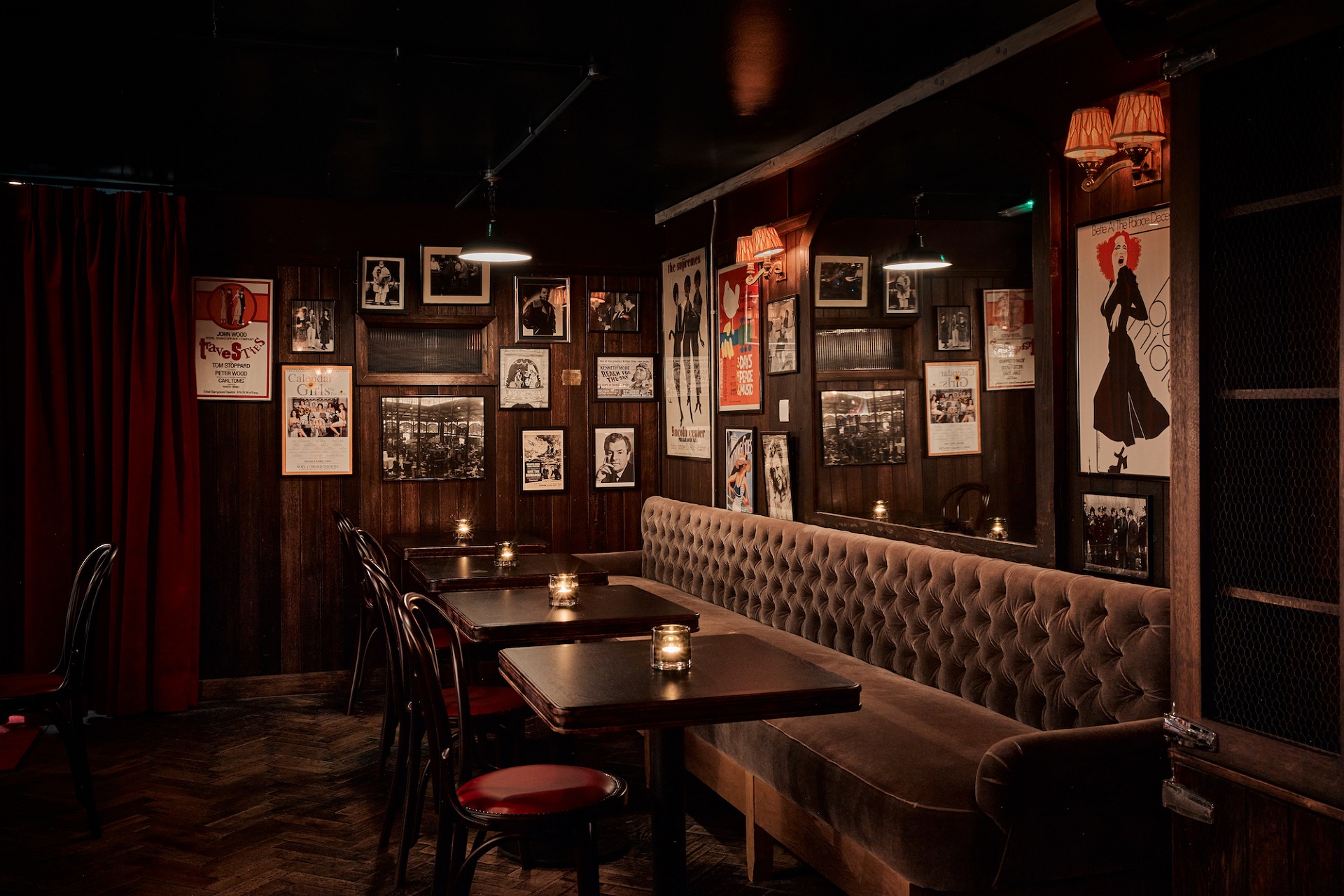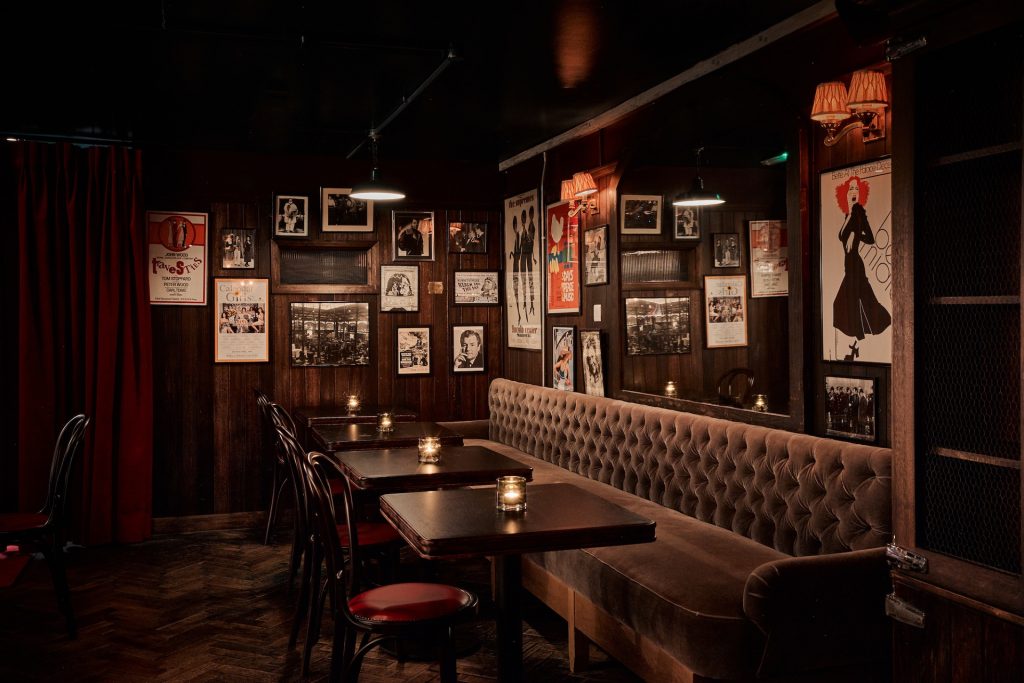 After curtain call, theatreland heads to Joe Allen
Now a modern icon, Joe's is a restaurant everyone is starstruck by, including the stars. Named after its founder Joe Allen (the New York restaurateur), Joe's has always been a place where actors, musicians, and other creatives could gather and enjoy a meal together. No surprise when its as close to theatreland; carrying with it the joie de vivre of the neighbourhood with a showmanship all of its own.
Address: Burleigh Street, Covent Garden, London WC2E 7PX
LRG Club: Complimentary Bellini on arrival for member and dining party. Saving £24 * See details.
---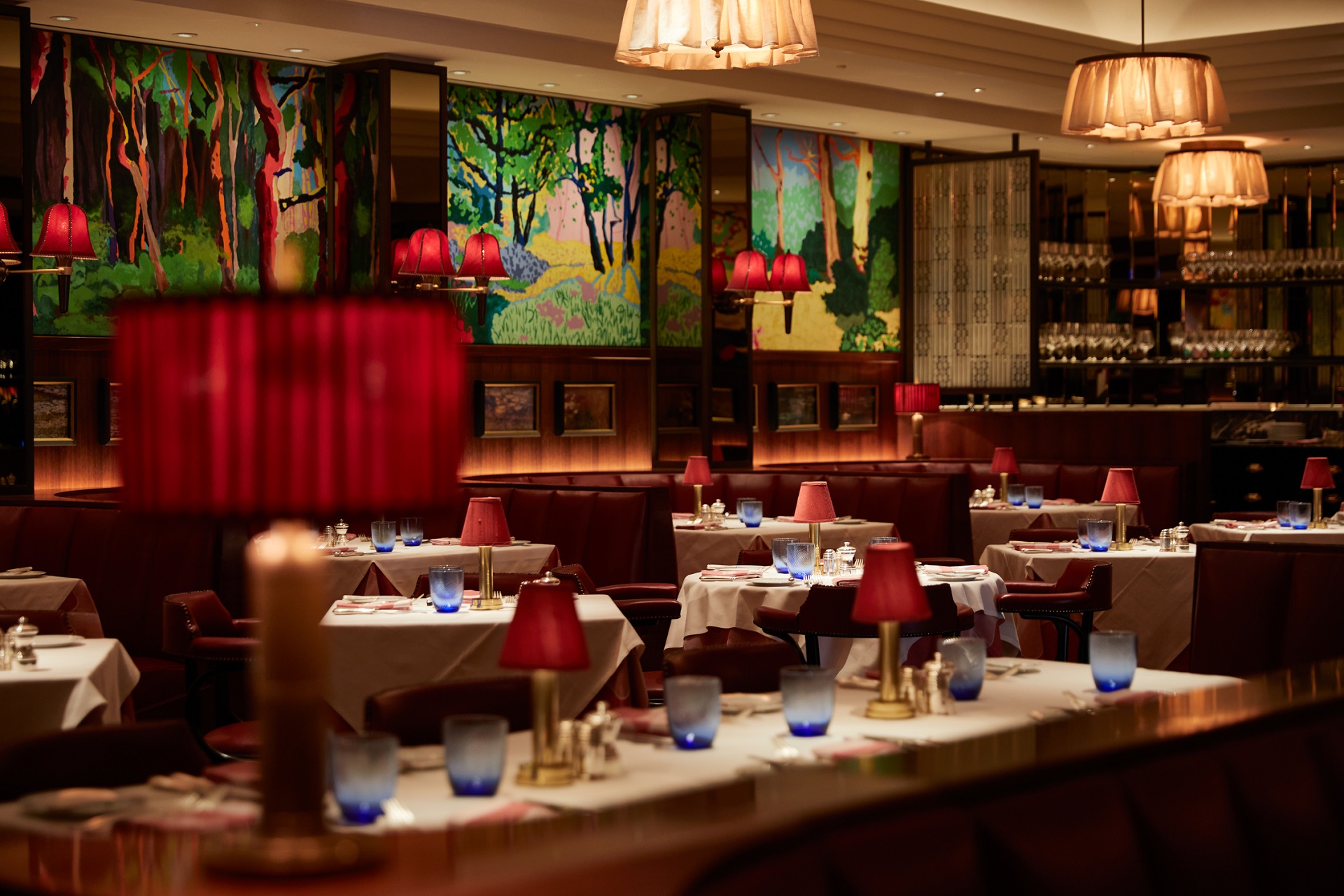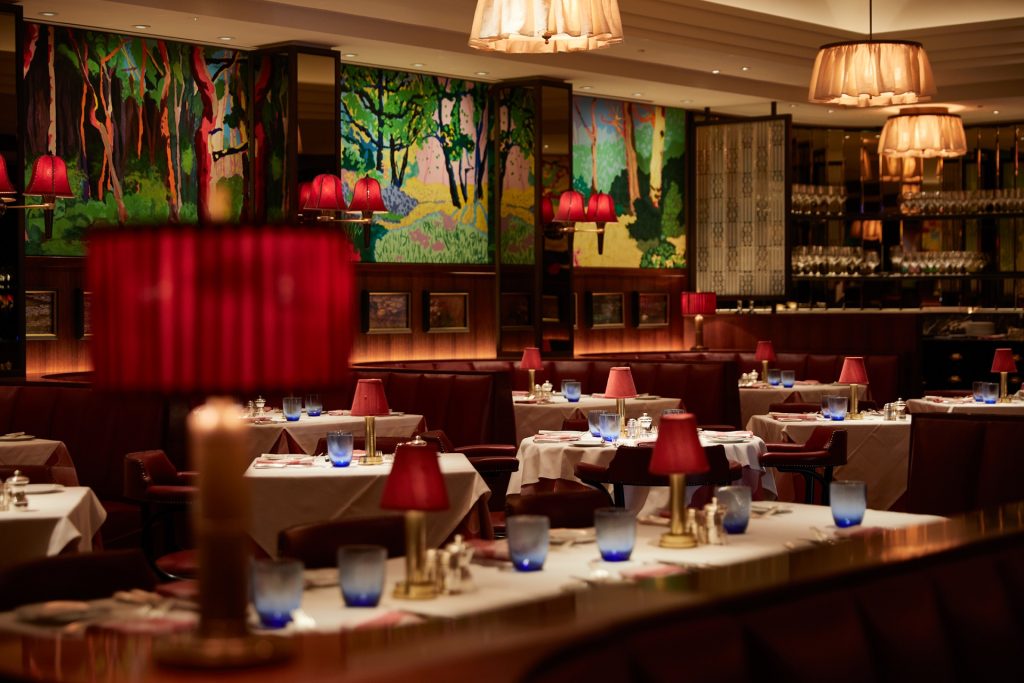 Hallmark Hollywood
Seemingly built on the luxury template of what a 1920's Hollywood grill room should be – The Colony Room is classic, sumptuous and breathtakingly beautiful. Even the cocktails and New York style grill menu will stir the nostalgia with its timeless menu of transatlantic favourites. And its not just the restaurant you'll swoon at, The Beaumont's elegance is Oscar worthy at every turn.
Address: The Beaumont, Brown Hart Gardens, Mayfair, London W1K 6TF
LRG Club: Glass of Pommery Champagne for member and dining guests for lunch and dinner all week. Saving £38 * See details.
---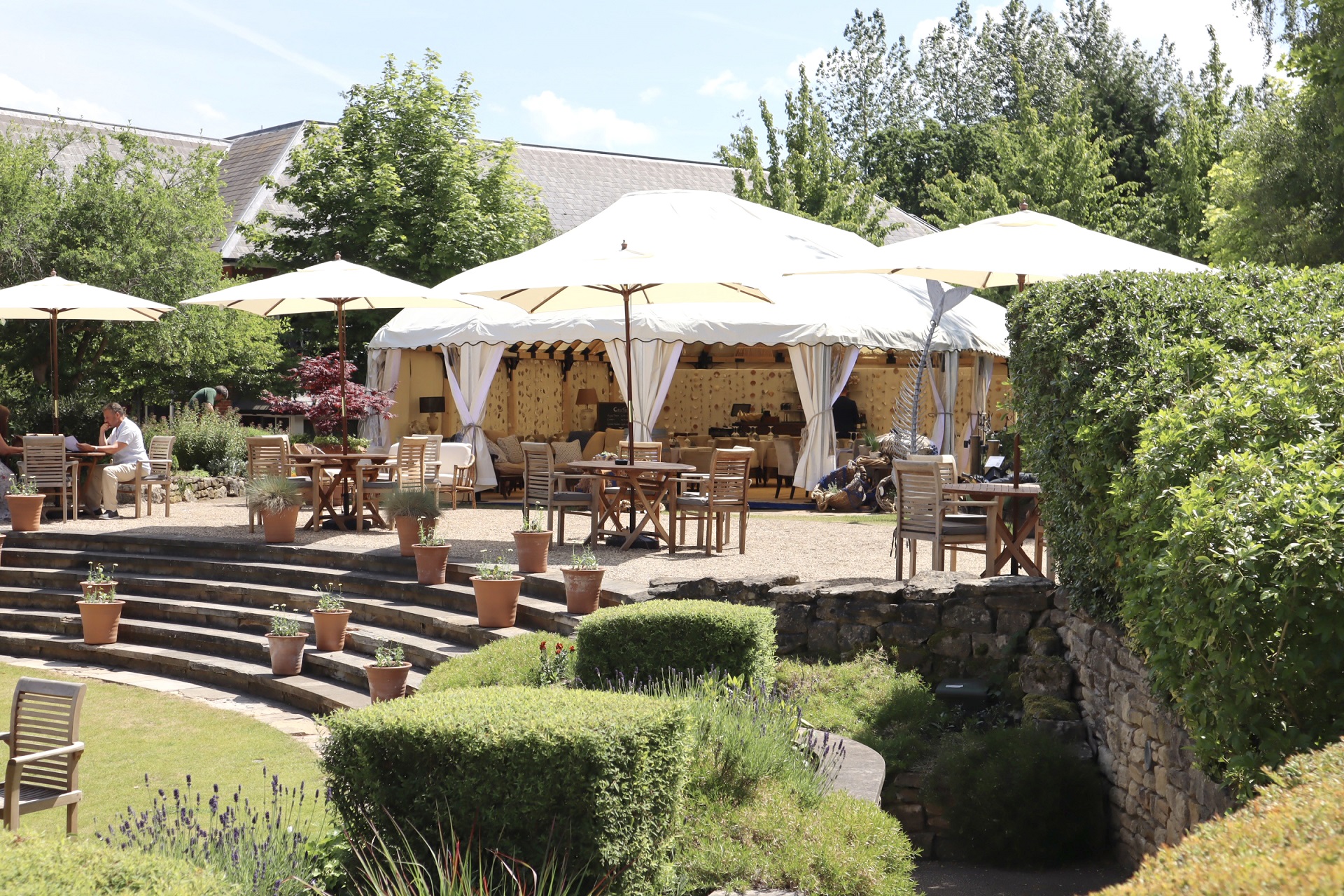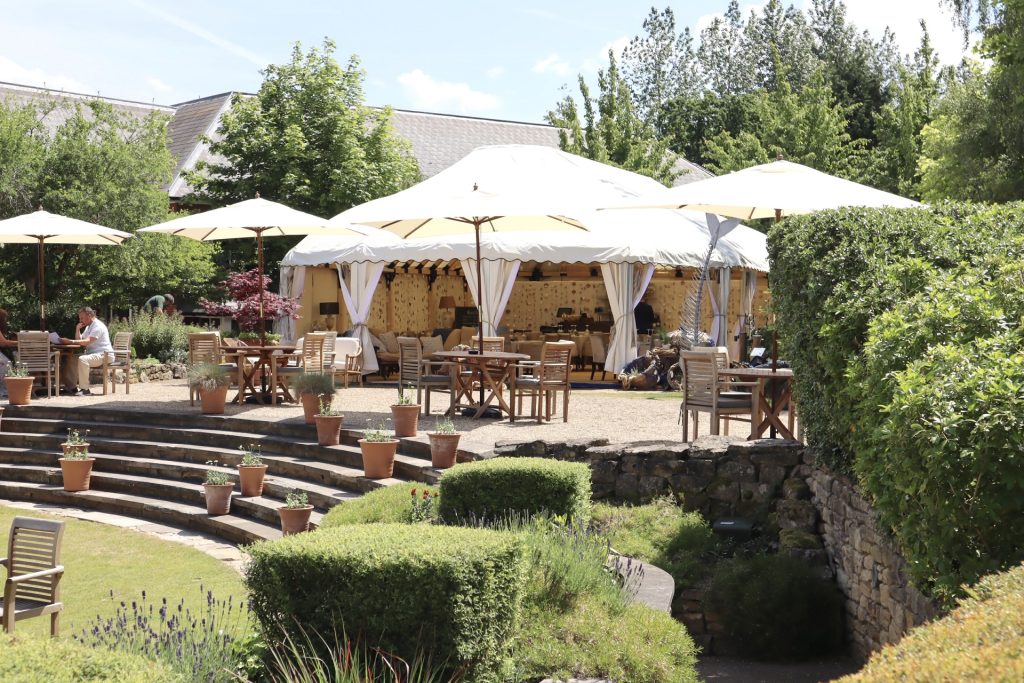 A temple to Californian wine and influences
The spirit of California is celebrated at The Vineyard as part of its rich heritage. Owner Sir Peter Michael, who also owns the highly regarded Sir Peter Michael Winery in California, purchased the glamorous five star destination to share his passion for wines, food, art and music. An oasis of conviviality and a wine lovers paradise with over 30,000 wines in the cellar, this is perfect for stylish dining in the main hotel or alfresco on its suntrap terrace restaurant, Catch.
Address: The Vineyard, Stockcross, Newbury, Berkshire RG20 8JU
LRG Club: Member and guests enjoy a complimentary glass of Taittinger Champagne when dining on select days. Saving £34 * See details.
---
Not a Luxury Restaurant Club member?
Simply, download the Luxury Restaurant Guide free app and follow steps the club, just £8 per month. See club details.