Chefs Recipe – Seared Alaska Salmon with Maple Syrup by William Drabble at Seven Park Place
This maple-glazed salmon recipe from William Drabble is packed with sweet, sour, umami flavours with the addition of soy, lime and sticky maple syrup, which also gives the salmon a wonderful, rich glaze. Served up with a salad of fresh asparagus, in season right now, it makes a lovely yet simple dinner party dish.
Glazed salmon
4 Alaska salmon fillets
170g of maple syrup
15g of soy sauce
1 lime, juiced
toasted sesame seeds
vegetable oil
Vegetables
8 asparagus spears, peeled
8 white asparagus spears, peeled
8 wild asparagus spears
150g of fresh peas
150g of fresh broad beans, podded
baby salad leaves
coriander cress
vegetable oil
salt
Method
To begin, mix together the maple syrup, soy sauce and lime juice to make the glaze. Set 6 tablespoons aside for the vegetables
Place the 4 salmon fillets in a tray and pour over the remaining glaze. Leave the salmon to marinate for 20 minutes
To prepare the vegetables, cut the white and green asparagus into 3cm batons. Bring a large pot of salted water to the boil and drop in the green asparagus, 1 minute later drop in the white, a minute later the wild asparagus, peas and broad beans
Leave to cook for 2 additional minutes, then drain and refresh in ice cold water for 5 minutes. Drain again and refrigerate until required
Preheat the oven to 160°C/gas mark 3
Place a non-stick pan over a high heat and add a tiny drop of vegetable oil. Remove the salmon from the marinade and allow any excess to drip off
Add the salmon pieces to the pan and quickly sear all over – the glaze will burn if you leave the pan too long, so take care. Clean the pan, then repeat with the remaining 2 fillets
Once the salmon has a caramelised brown colour, transfer to a baking tray and place in the oven until it is cooked to the desired temperature – slightly pink in the middle is ideal and will take 3-6 minutes depending on the thickness of the fillet. Leave to cook for longer if desired
Warm the blanched vegetables quickly in a pan with a dash of oil and place them into a bowl. Drizzle a little of the reserved marinade over them and add the salad leaves and coriander
Place the vegetables into bowls and arrange the salmon fillets on top. Sprinkle with the toasted sesame seeds and serve immediately
Original recipe from Great British Chefs here http://www.greatbritishchefs.com/recipes/maple-glazed-salmon-recipe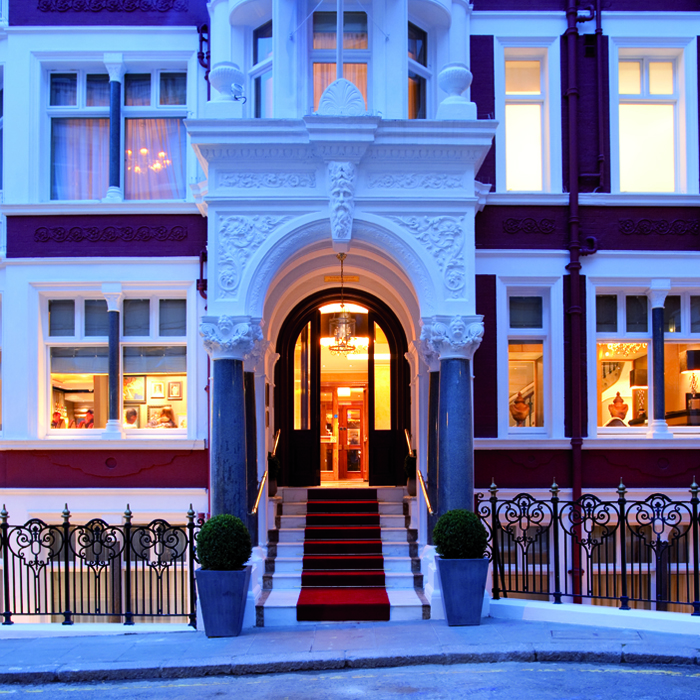 CLUB OFFER: Members receive a 10% reduction from the total food bill at William Drabble at Seven Park Place in St James Hotel & Club when having lunch or dinner Tuesday to Saturday. Click here to book.
St James's Hotel & Club, 7-8 Park Place, St James's, London SW1A 1LS |0207 316 1600 |www.stjameshotelandclub.com/restaurant-piccadilly
The Luxury Restaurant Club – Rewarding Fine Dining
Not a member? Why not treat yourself or a loved one to a year of dining in luxury for just £95.00 – click here to find out more.