Dine and Ride – 5 Star Hotels With Horse Riding Facilities On Site
To see England properly, I recommend viewing it from the saddle, for the smell and creaking of leather and the company of a horse give it an atmosphere imaginative people can today only find in old novels – A F Tschiffely,  1935
---
We've covered in recent blogs leading hotels with spas, hotels with launches and hotels with cookery schools – now how about a canter to work up an appetite?
Here we showcase four of the most luxurious hotels in the country and their equestrian facilities. If you are looking to make your dining occasion even more unique why not enjoy horse-riding before your meal. You do not need to be experience as all our featured venues cater from children to adults, novices to the experienced rider. Check out the various riding packages available and combine with dining for a perfect day out. With hacks available from £55 it may leave you chomping at the bit…
1. Lucknam Park, Chippenham, Wiltshire
"No hour of life is lost that is spent in the saddle."  – Winston Churchill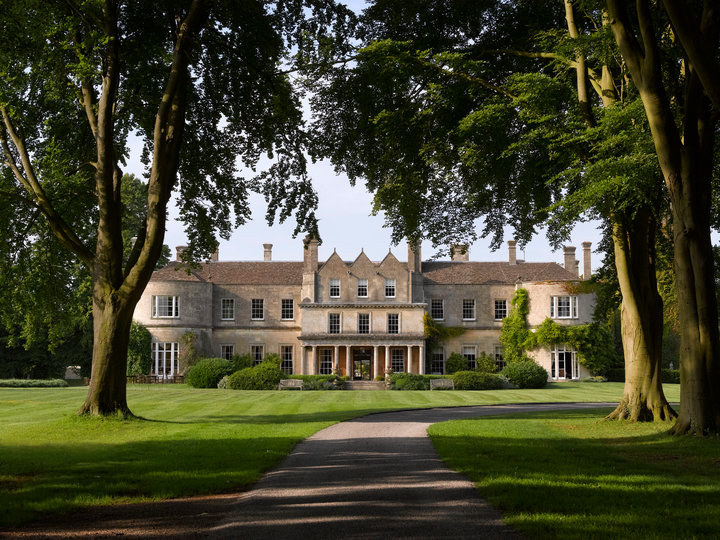 Lucknam Park Equestrian Centre, set in 500 acres of unspoilt parkland in Wiltshire, meets the same exacting standards of distinction and luxury that are synonymous with the award winning country house hotel. There is access to numerous countryside rides through the Southern Cotswold countryside.
The Equestrian Centre is home to 35 horses of all sizes and capabilities. They cater for children and adults from complete beginners needing full training to advanced riders.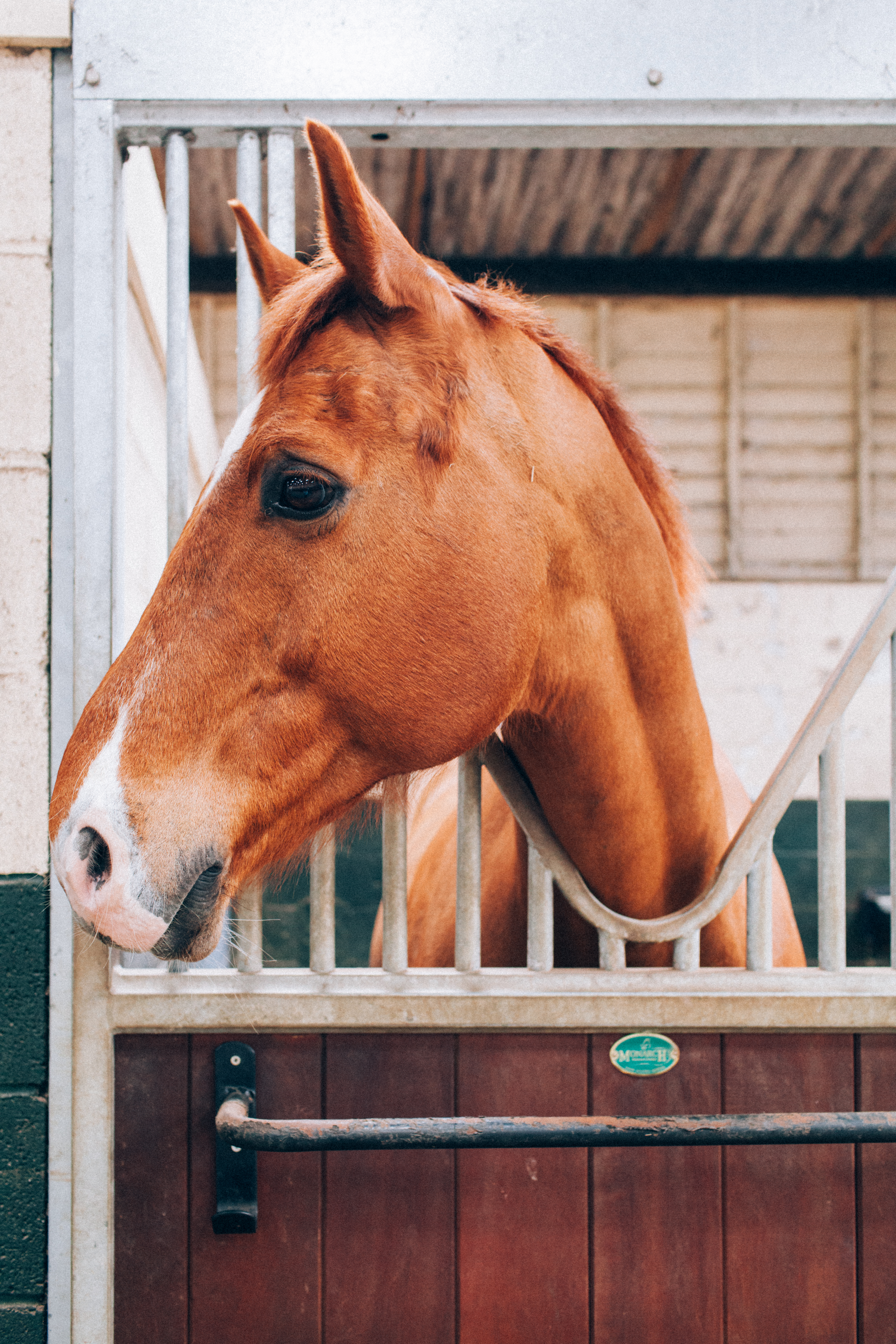 The full size all weather arena allows you to hone your riding skills in dressage and jumping, whilst the lunge arena is perfect for individual lessons. More advanced riders can enjoy escorted hacks around the 500 acre estate or longer rides through the beautiful Wiltshire and Cotswold countryside. For the keen eventer or cross country enthusiast they have a cross country course built by Badminton course builders The Willis Brothers. The jumps wind around the estate and offer both challenging jumps for the more experienced as well as smaller jumps for novices. All use of the jumps must be under instruction only.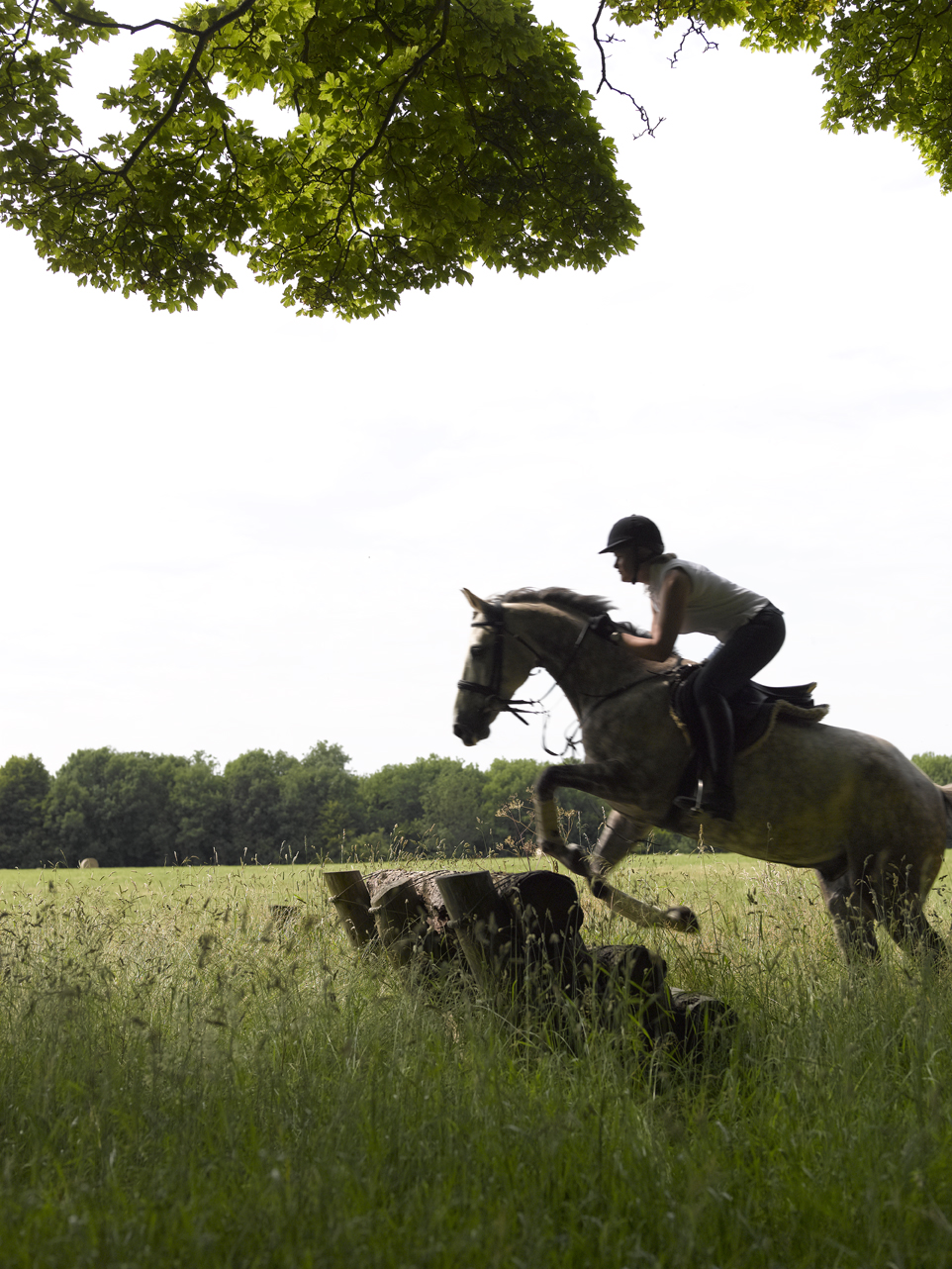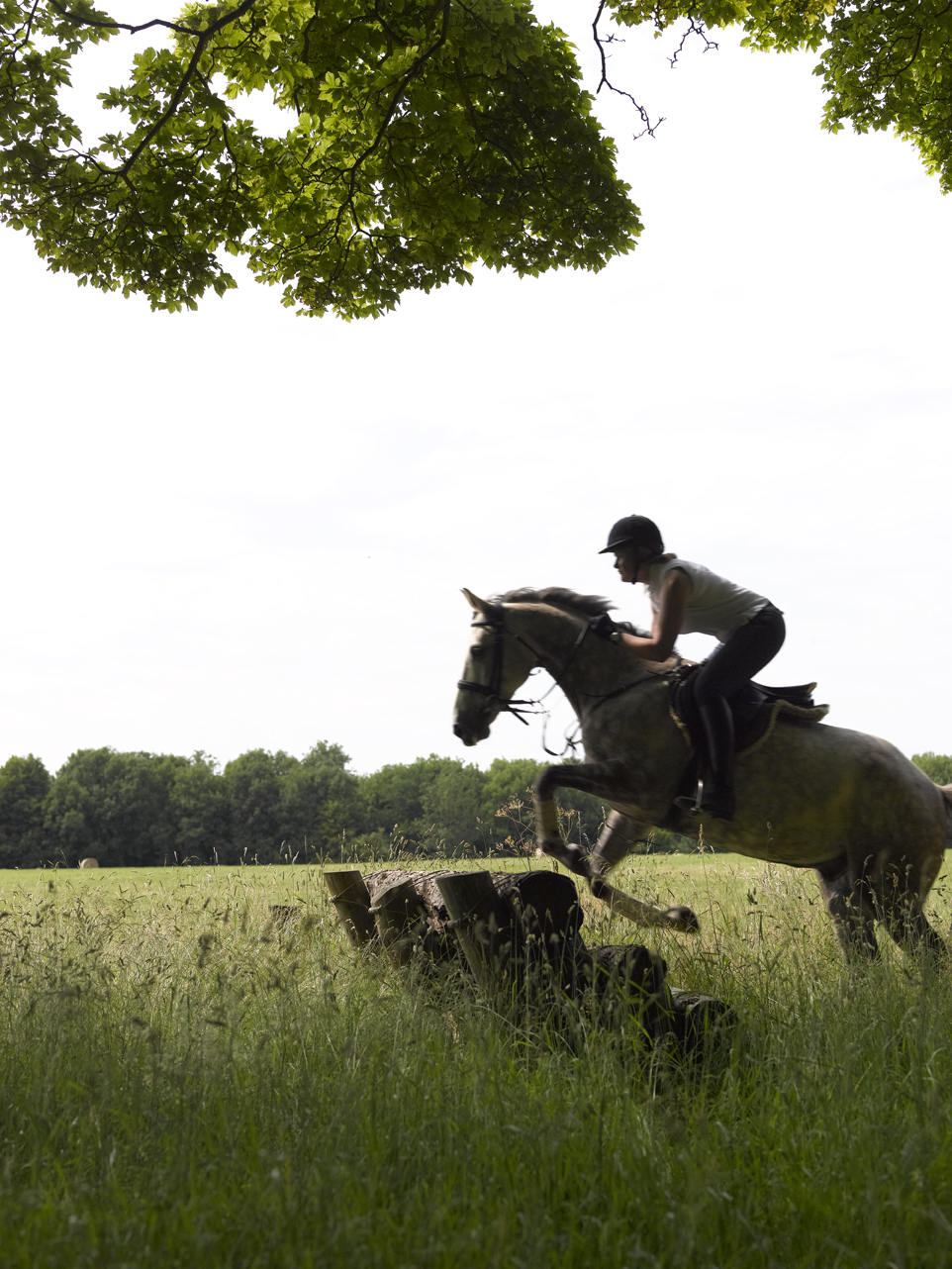 The Equestrian Centre also has a number of ponies perfect for younger guests. Hacks for children from the age of 3 years old are available (they must be accompanied by a parent or guardian and lessons from the age of 7 depending on experience).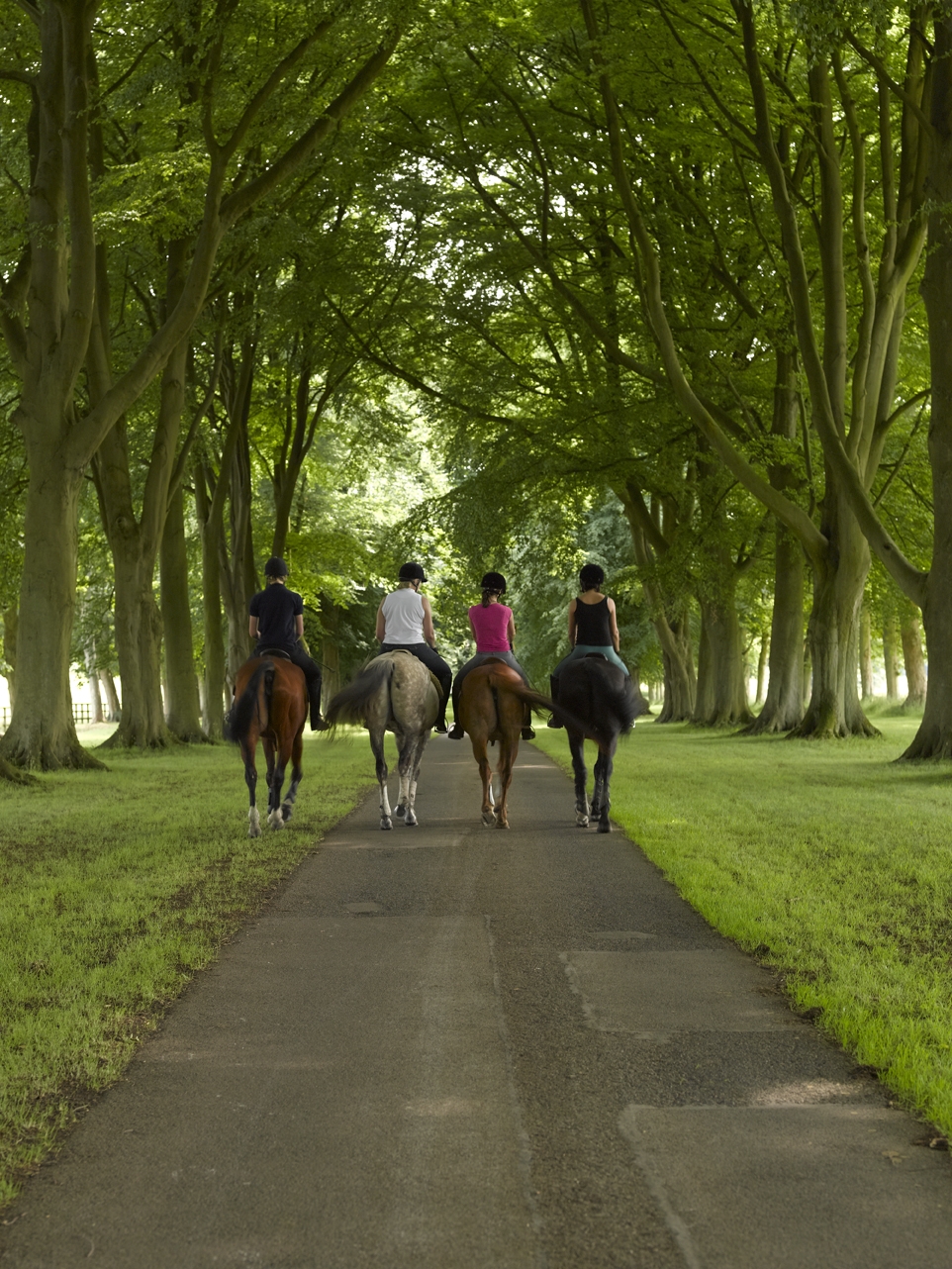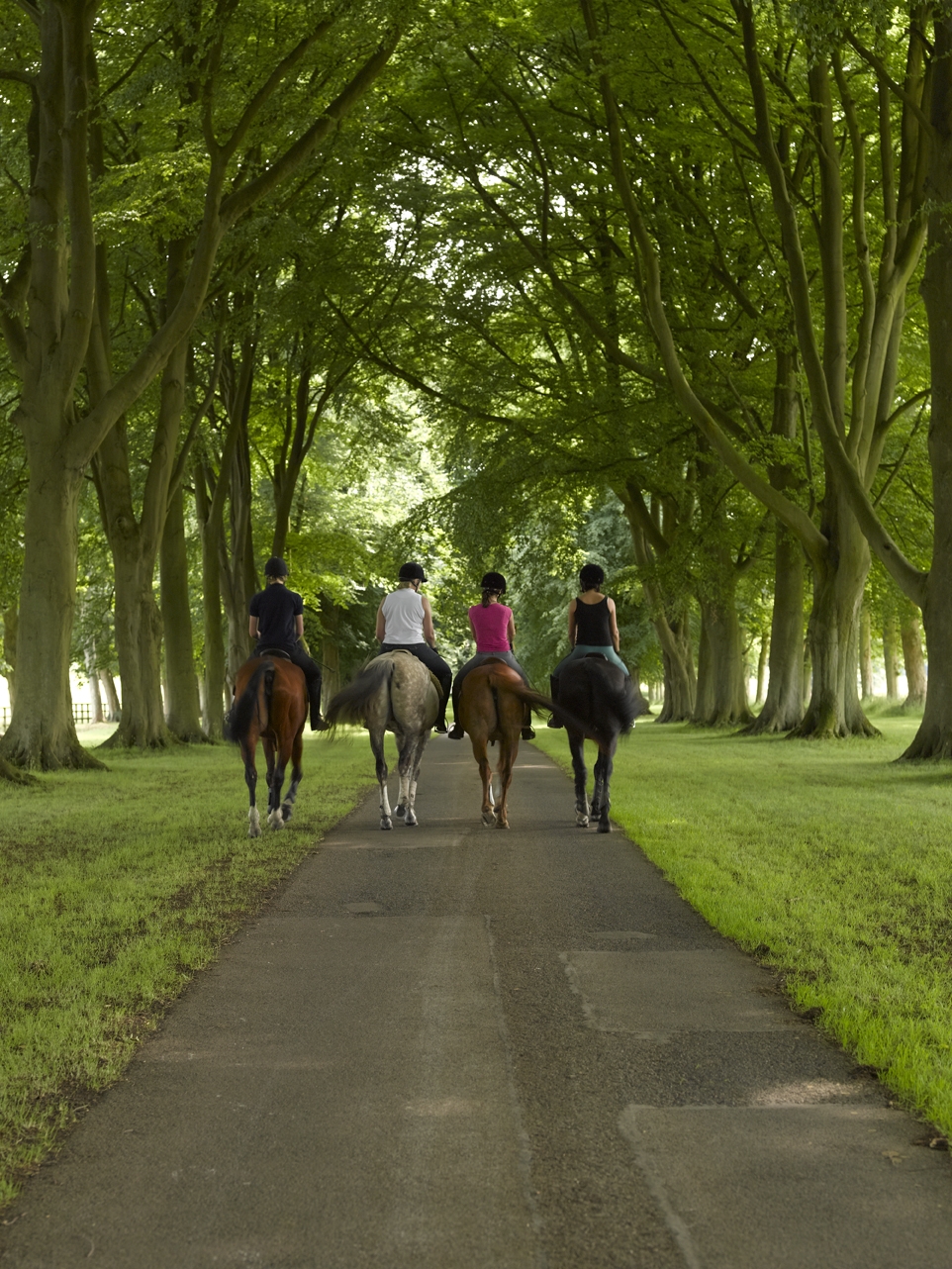 A selection of current equestrian offers available:
Breakfast Ride – Enjoy Breakfast in The Brasserie followed by a one hour instructional hack around the estate. £95 per person including coffee, pastries, hot breakfast, one hour instructional hack and equipment hire.
Day Saddle & Spa – £130 per person based on two people.Tuesday – Thursday, including one hour hack, two- course lunch and relax in the Spa.
Group Ride – available Tuesday-Friday, 10am-11am, maximum of 6 people, £90 per person including equipment hire.
Subject to availability – Please contact the the Equestrian Centre on 01225 742777 to discuss your requirements.
Member dining offers currently available – click here for details.
2. Coworth Park, Ascot, Berkshire
"A canter is a cure for every evil."  –  Benjamin Disraeli
Equestrian at Coworth Park sets a new standard in equestrian recreation and is open for all hotel and local residents to experience the thrill of horse riding, whatever their level or ambition in the saddle.  With beautifully bred, well trained and immaculately presented horses available for guests and local residents to ride across their 240 acre private estate, there is no end of opportunity to explore the beautiful Berkshire countryside from the unmistakable viewpoint of being on horseback.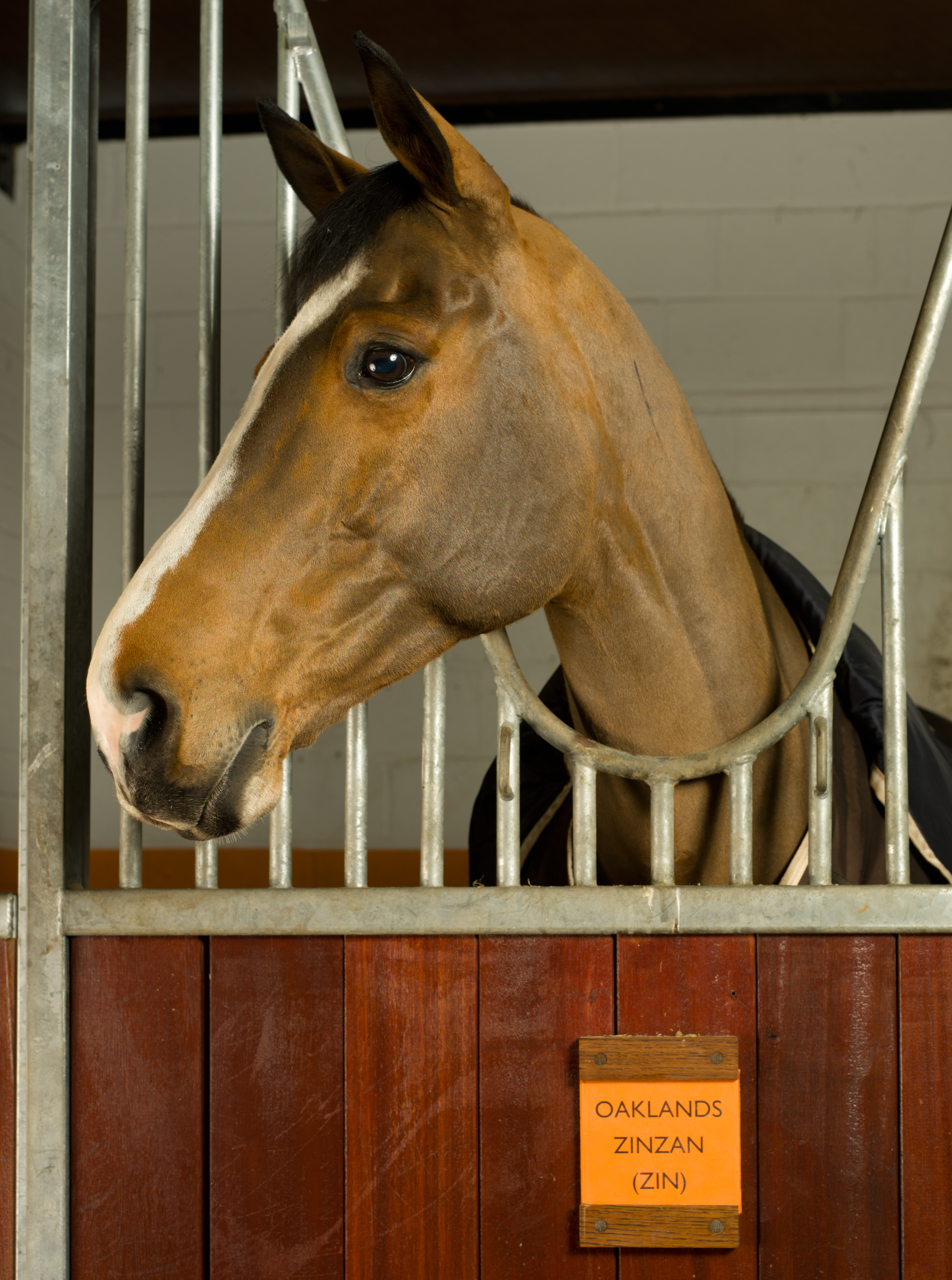 For those wishing to improve their riding ability further, they offer one-to-one or group lessons in basic riding, dressage and jumping on your own horses or on our selection of well trained schoolmaster horses and ponies. With fully qualified BHS Instructors each specialising in different areas of equestrianism, you can be confident that your riding experience at Coworth Park will always be above and beyond expectations.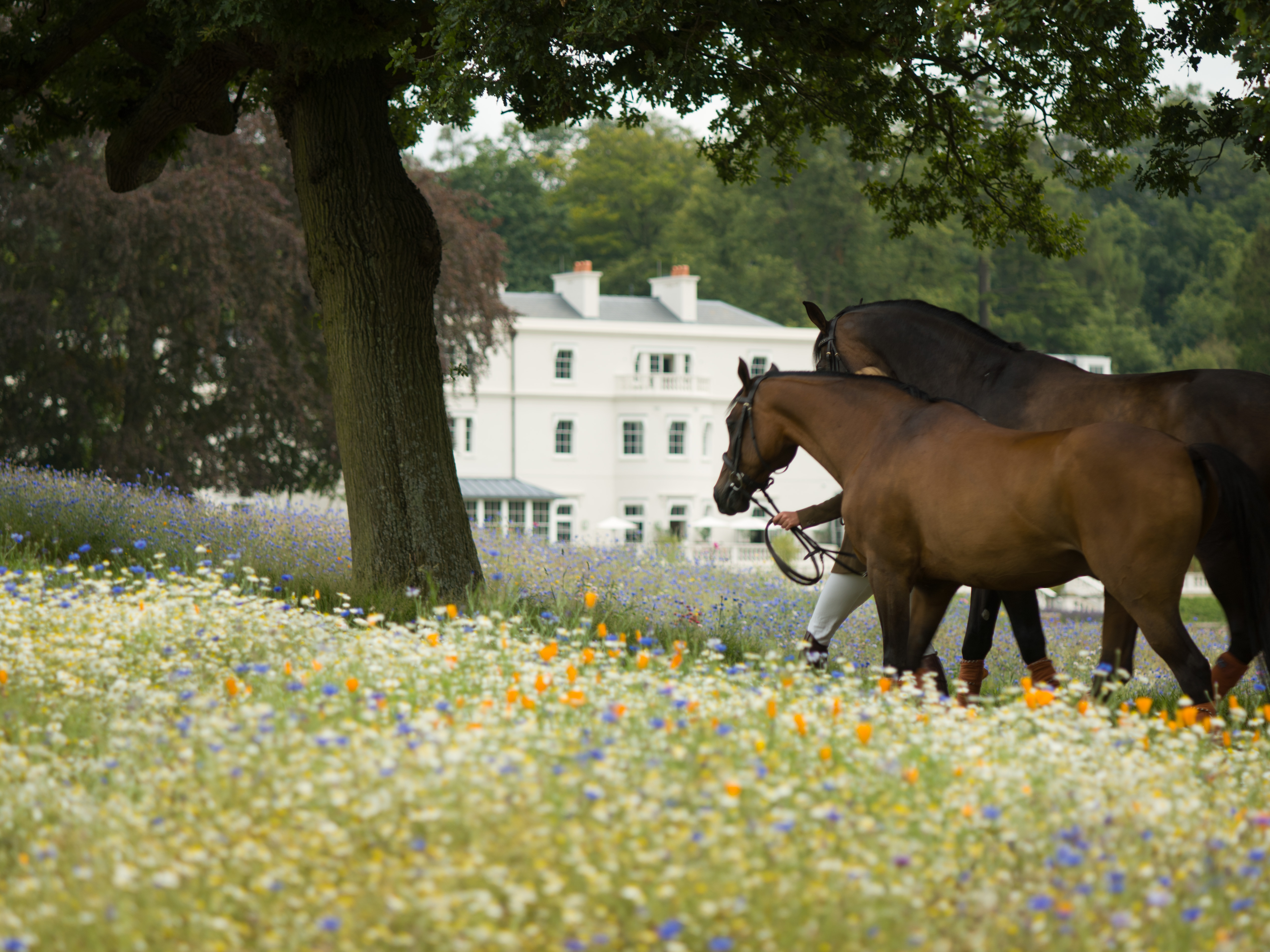 Equestrian at Coworth Park is housed in the purpose built american barn stables of The Polo Centre. Setting out from the stables there are 240 acres of off-road hacking through the private estate. Rides take in the views of the main house and estate cottages, the ponds, woodlands two international size polo fields and two further practise pitches, whilst there are opportunities for a trot and canter on the oval gallop track with a synthetic sand and rubber surface.
For lessons on-site they have for use the fully fenced stick and ball field (polo), teaching paddock, international size dressage arena and an intermediate level show jumping course.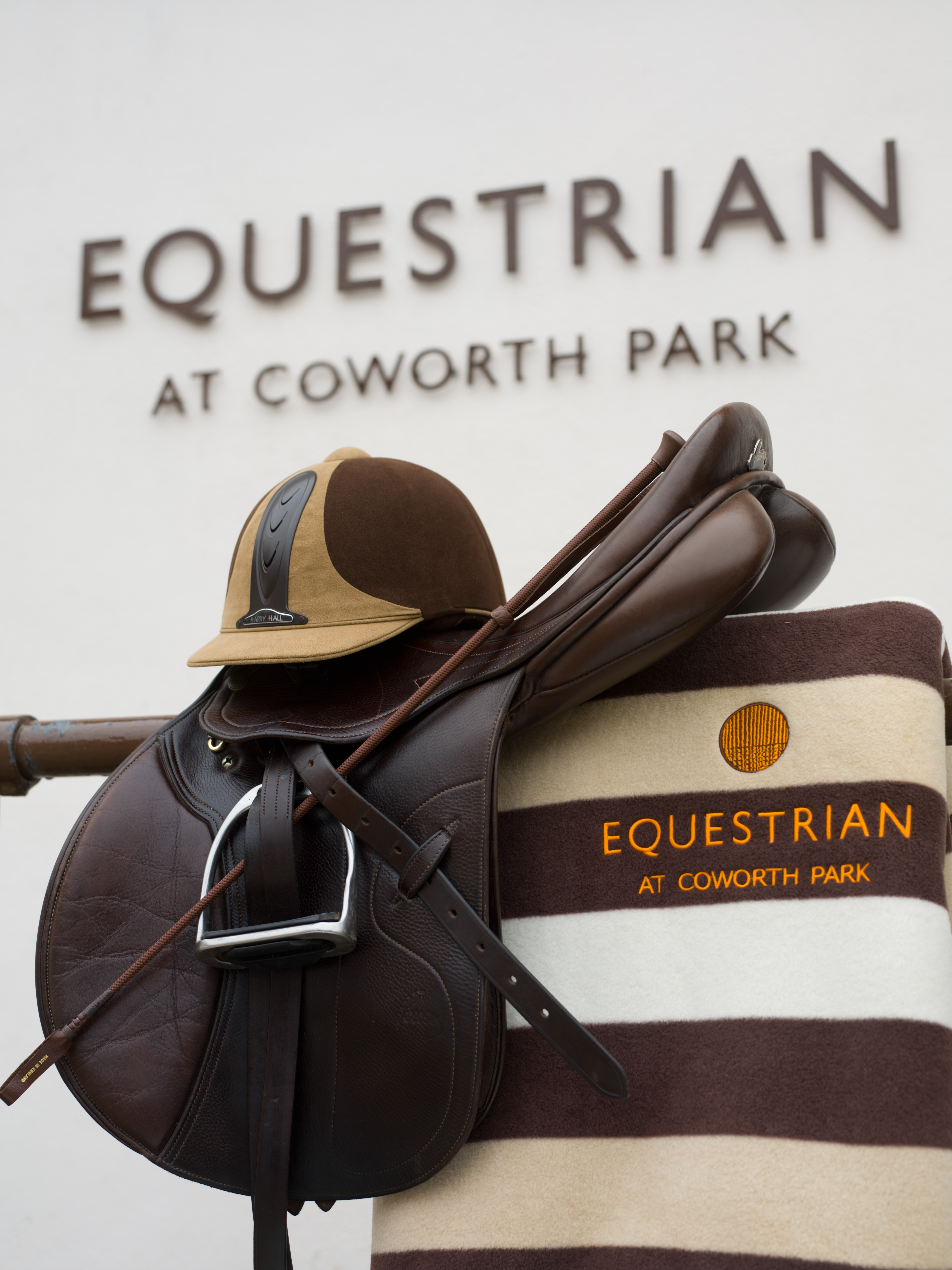 A selection of current equestrian offers available:
Champagne Celebration ride  – For a special occasion, or just to enjoy the estate at its best, take advantage of a one hour ride, stopping off at The Barn for a glass of Veuve Clicquot and a photo opportunity upon your steed – £95 for one hour.
Own a pony half day – Coworth Park's younger guests are invited to the stables for two hours of fun – £200 for two hours.
Polo Lessons – The Guards Polo Academy at Coworth Park offers guests a variety of options for lessons and bespoke polo days alongside playing members of the world's most famous polo club. First one hour polo experience individual £175 per person, group £150 per person.
Horsey Hotel – Guests of the hotel are welcome to bring their own horses and ponies with them for the duration of their stay.  Subject to availability and advance booking – £50 per night.
Please contact the team at equestrian.cpa@dorchestercollection.com or on 01344 756 763 and they will be happy to discuss any requirements you have.
Member dining offers currently available – click here for details.
Four Seasons, Dogmersfield Park, Hampshire
Boot, saddle, to horse, and away! – Robert Browning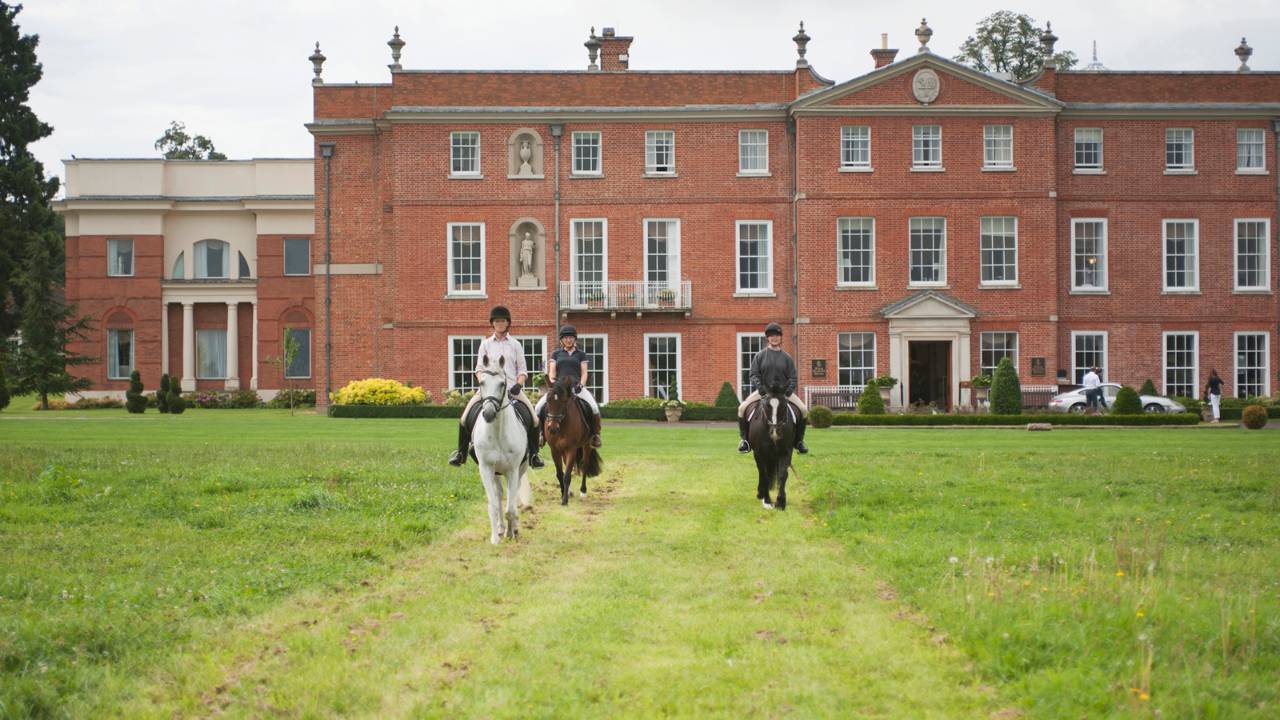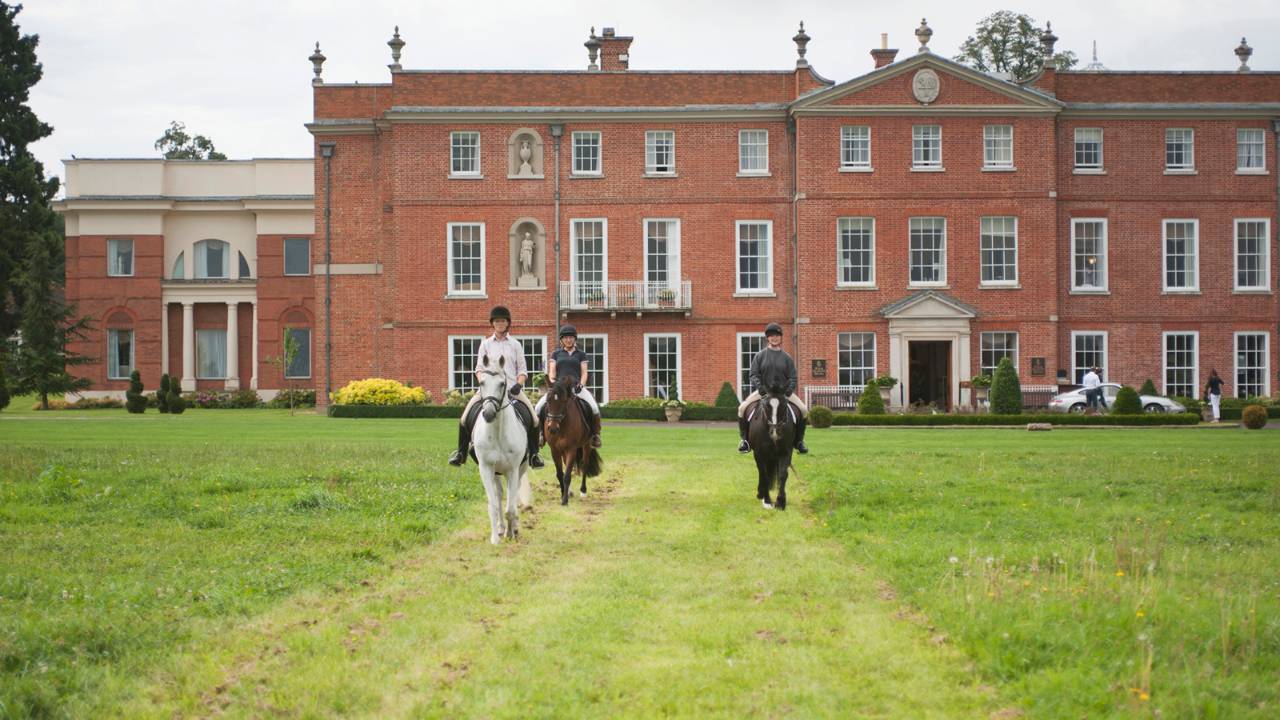 Officially unveiled by Olympic gold medallist Carl Hester, MBE, the new facility at Four Seasons Hampshire is available for use by both guests of the hotel or non-guests in the local area. The centre has stabling for 14 horses, features two outdoor arenas, a groom's cottage plus a welcoming reception area with private changing and shower rooms as well as an integrated tack room offering complimentary use of riding boots, hats and back protectors.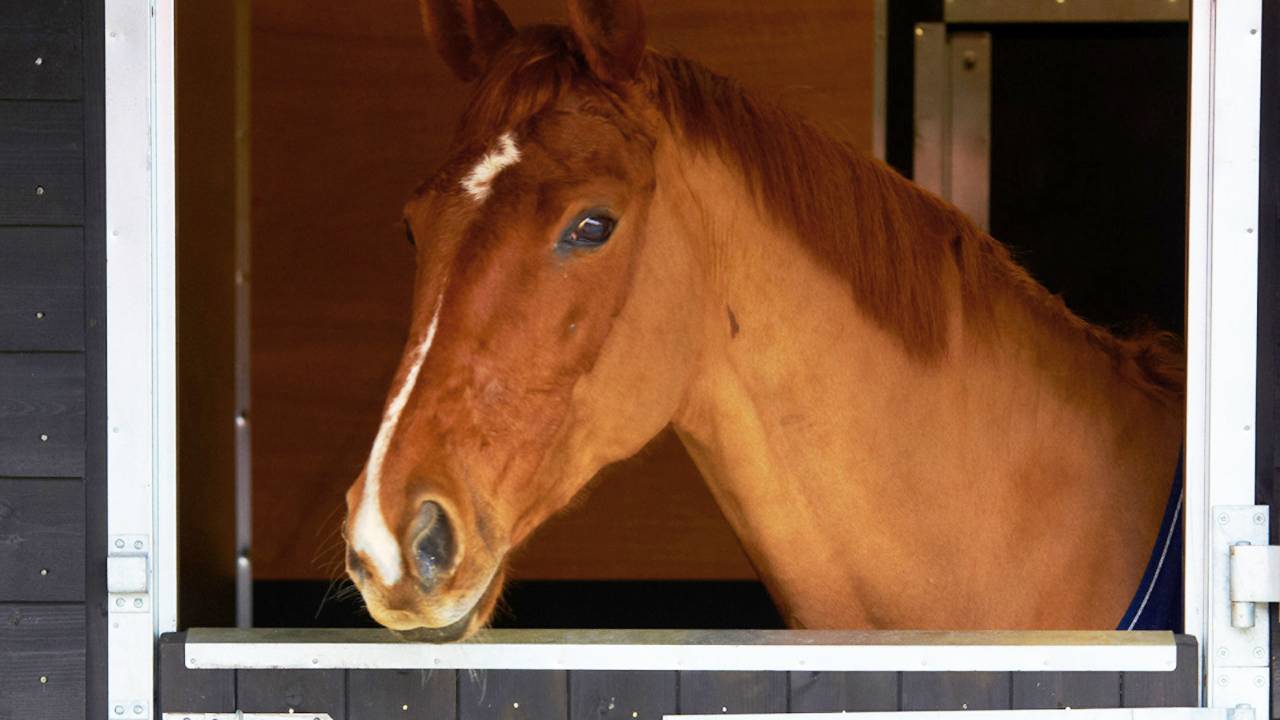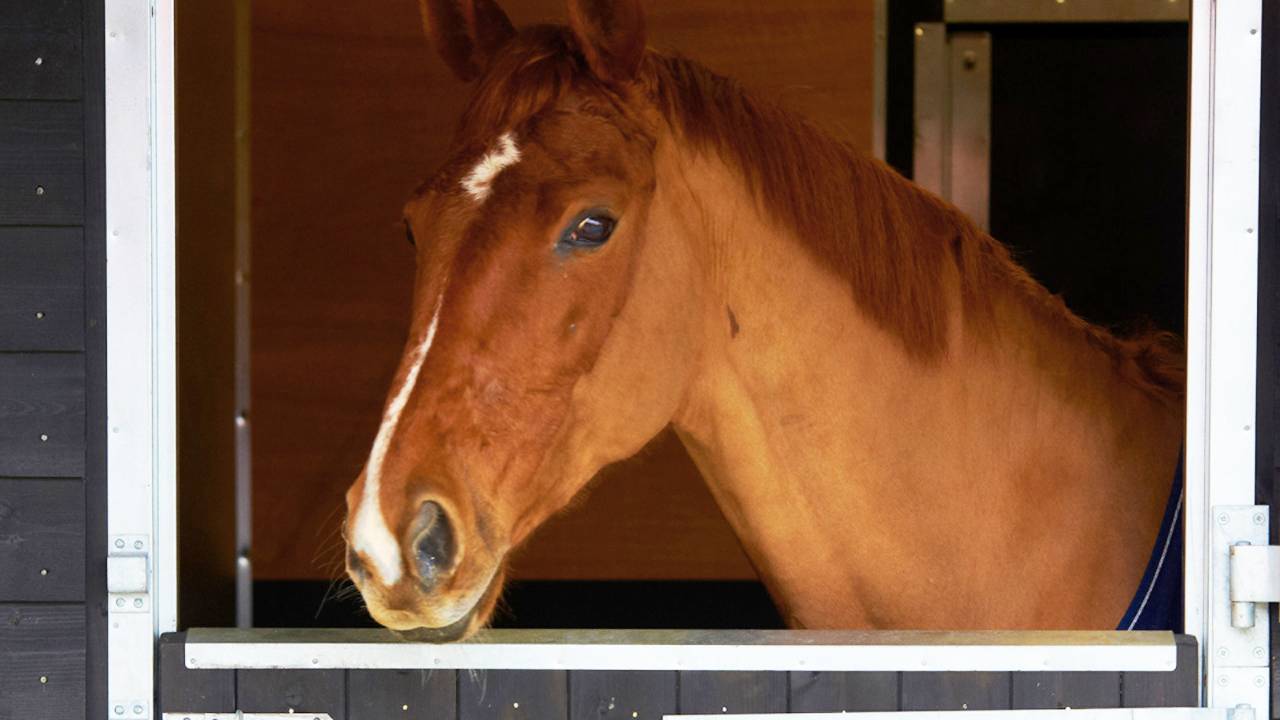 The Club Lounge, with its bi-fold patio doors opening towards the arena, makes for the ideal spot for friends and family to relax and watch the riders' progress outside. Stylishly decorated with equine sculptures and artwork and with its complimentary beverages and comfortable deep sofas, the Lounge is the perfect place for winding away time after an exhilarating ride. Alternatively, guests can also head to the Hotel's Spa where they can soothe their saddle-sore bodies.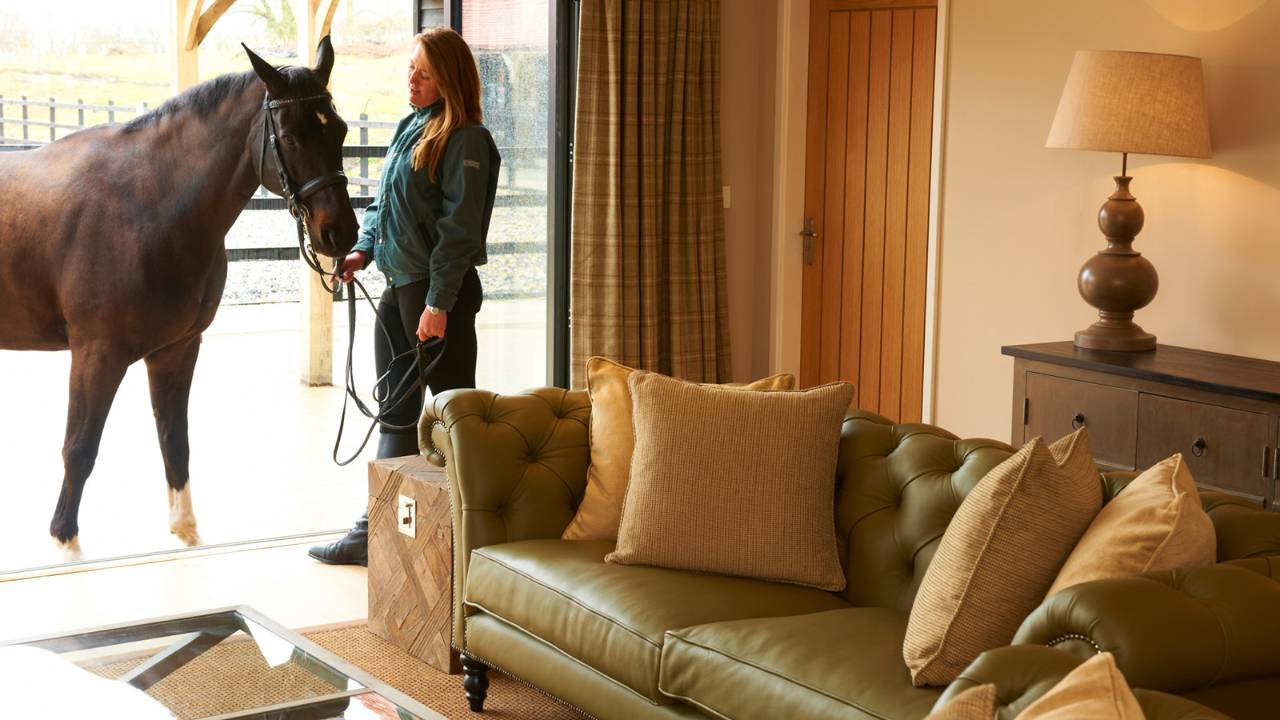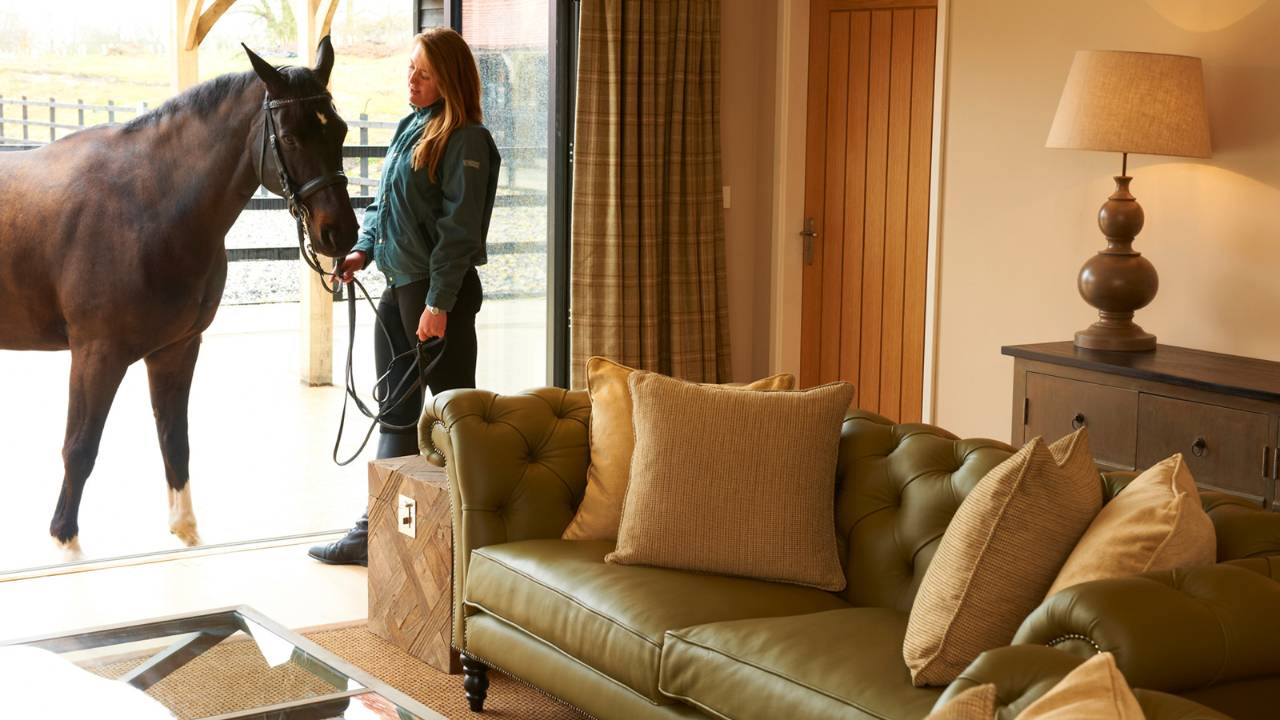 A selection of current equestrian offers available:
Hack – With over 200 hectares (500 acres) of historical countryside to explore, guests of all abilities can enjoy a ride to suit their experience. A hack provides a more informal and relaxed way to ride – thirty minute hack or lesson £55, sixty minute hack or lesson £85. 
Own a Pony Experience – This program offers young horse fanatics the opportunity to join the equestrian team and have fun learning the A to Z of caring for their very own pony. Children can join in either a morning or afternoon session that lasts for two hours that includes a thirty-minute hack as well as lessons on horse grooming and stable management. A maximum of two children aged seven to 16 can join the program for the day. Fee is £150 for two hours.
"Horse Holidays" whereby guests can bring their horse with them to the Hotel plan is to be introduced.
Please contact the Concierge on 01252 853123 and they will be happy to discuss any requirements you have.
Member dining benefits currently available – click here for details.
Gleneagles, Perthshire, Scotland
"When you are on a great horse, you have the best seat you will ever have." –  Sir Winston Churchill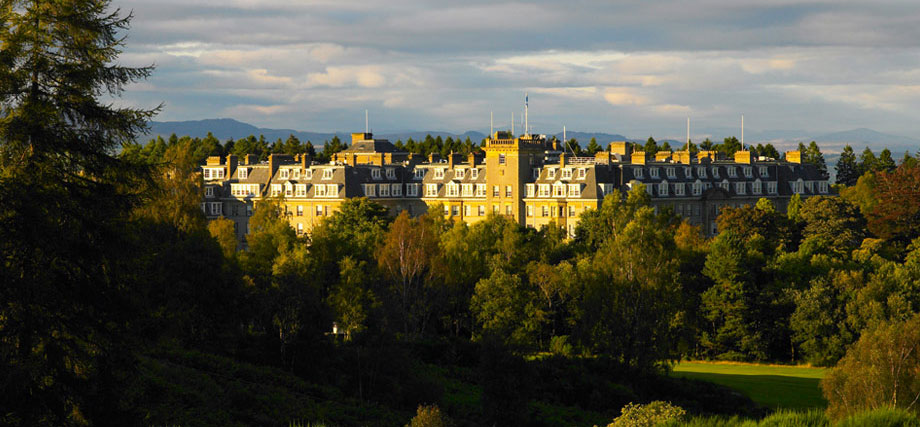 With three championship golf courses, it may be easy to overlook Gleneagles for any other sport or leisure activities but it has an enormous range  of facilities – including a leading Equestrian School.
Providing horse riding lessons and facilities for every discipline of horsemanship including carriage driving – all levels of experience are catered for.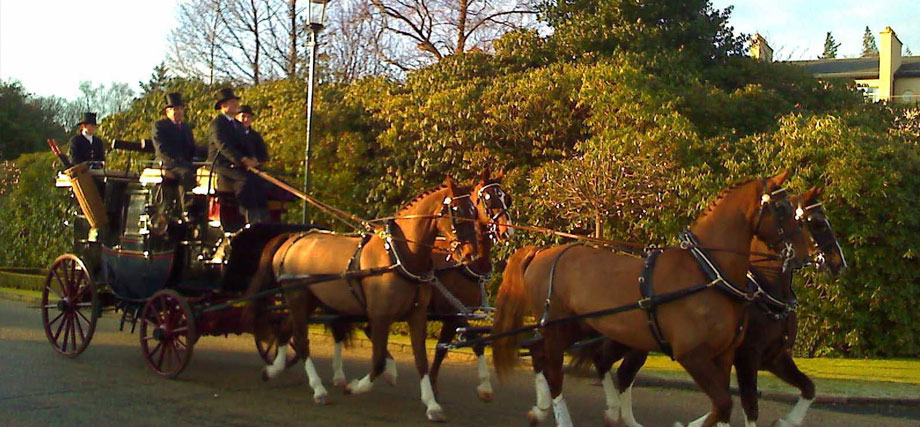 Facilities cover a 50 acre site and include a covered, heated arena, a fenced, surfaced open exercise and practice arena, a lecture room with audio-visual equipment and a stable yard, housing 26 horses and ponies.
From the beginner to the expert, horse riding at Gleneagles offers a new level of instruction, of experience and of enjoyment. The Equestrian School is an accredited British Horse Society training and examination school, and our fully-qualified coaches offer expert tuition for all levels.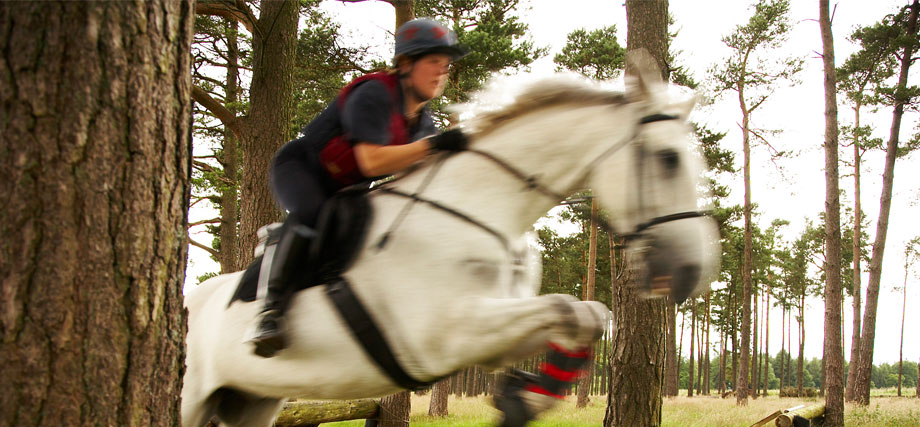 Leading trainers such as  David Gatherer, Erik MacKechnie and Thom Bell are a regular feature at the School, providing specialist instructional clinics and lessons in dressage, show jumping, cross country and polo.
Current equestrian offers available:
Trail Rides – (available April – October weather permitting) the surrounding heather clad mountains form a perfect backdrop for a relaxing ride in the beautiful Perthshire countryside.  After a 15m assessment to match you with your perfect mount, set off with your friendly guide in small groups on a sixty or ninety minute trail ride round the estate. These trail rides are for experienced riders only – £60 for sixty minutes and £75 for 90 minutes.
Polo School – learn the exciting sport of Polo at Gleneagles. A fantastic opportunity to learn the basic skills of this sport of kings, with no requirement for any previous equestrian experience. Two hour session, minimum four people £90.
Please contact the team on 01764 694 344 and they will be happy to discuss any requirements you have.
Member dining benefits not currently available.
"There is something about jumping a horse over a fence, something that makes you feel good. Perhaps it's the risk, the gamble. In any event it's a thing I need."  – William Faulkner
The Luxury Restaurant Club – Rewarding Fine Dining
Not a member? Why not treat yourself or a loved one to a year of dining in luxury for just £95.00 – click here to find out more.