20 Best London Restaurant Openings 2019
Spruce up your dining at one of the capital's latest new restaurant openings. Quality, style and individualism, there's plenty to choose from, keeping London as the thriving worldwide hub for gastronomy for yet another year. Here's our round up of the twenty best restaurant openings in London in 2019: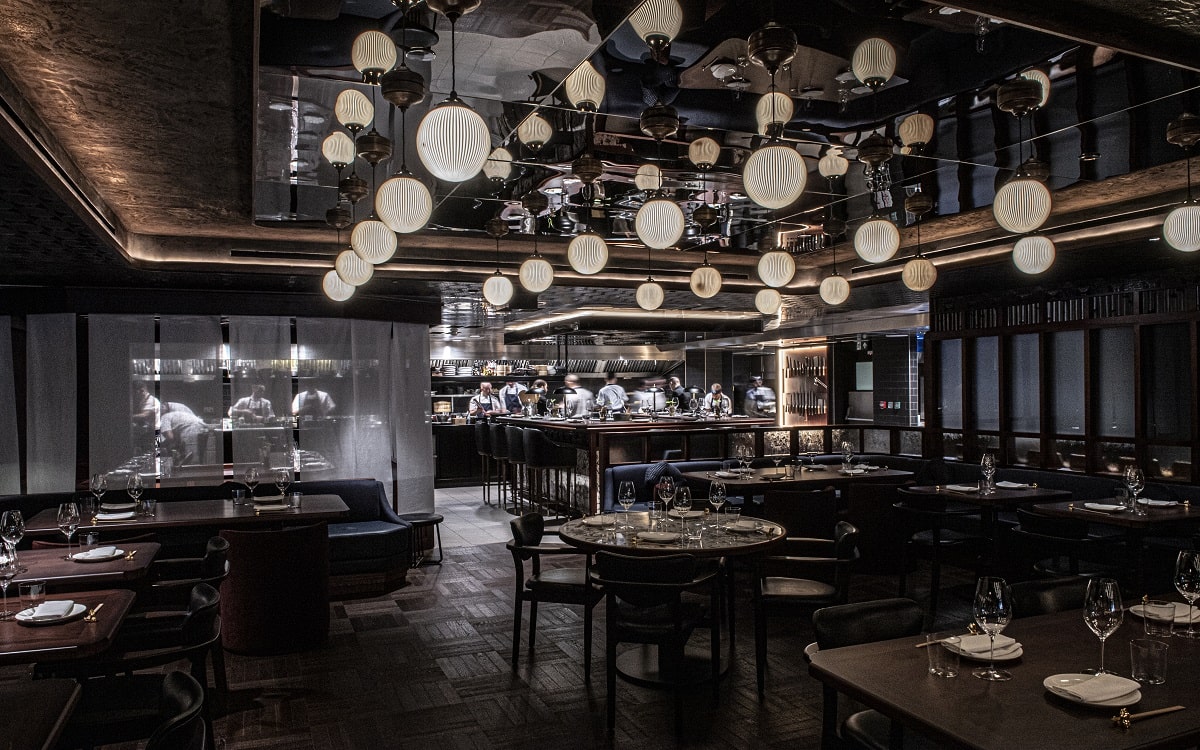 Opened: June 2019
Grosvenor Square got a new lease of life in the summer with the opening of Lucky Cat by Gordon Ramsay to replace his former maze restaurant which closed earlier in the year. Lucky Cat received vast amounts of press for its launch as a new and exciting adventure for Gordon into Asian cuisines. It is modelled on being a sassy Asian Eating House and late night lounge inspired by the drinking clubs of 1930s Tokyo and the Far East.
Enjoy Asian inspired small plates, Robata grilled dishes, and sushi and sashimi all exquisitely crafted in an open kitchen and signature raw bar. Gordon, with his uber talented Executive Head Chef Ben Orpwood (ex Zuma), have designed each dish for diners to share at the centre of their table. Three-course set lunch menu from £38 pp. Inclusive, very smart and fun.
Luxury Restaurant Club offering available, see details. Join club by downloading the free app here.
***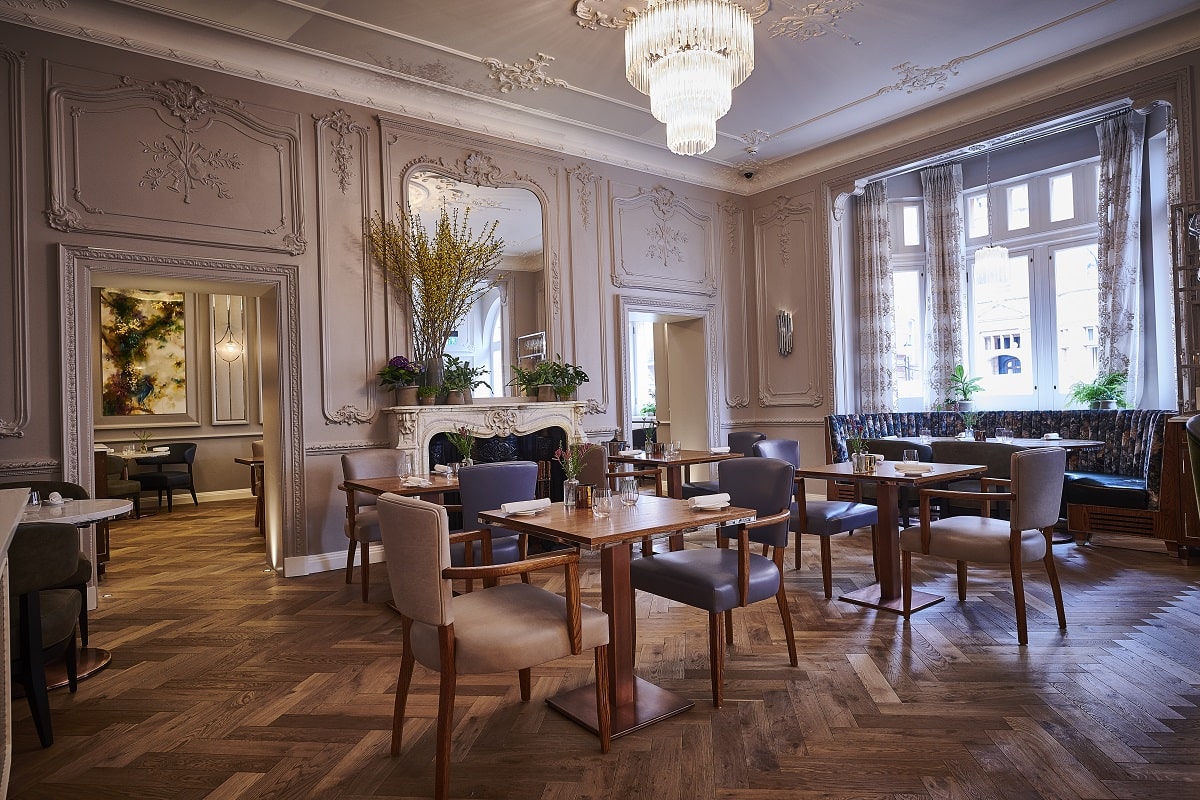 Opened: February 2019
After Cadogan Hotel's multi-million redevelopment under new management of the Belmond Group, they needed a strong statement for their restaurant. When your portfolio of iconic hotels and travel experiences includes Belmond Le Manoir aux Quat'Saisons, Belmond Hotel Cipriani in Venice, Belmond Hotel Splendido in Portofino and the Venice Simplon-Orient-Express luxury train, London needed to be good.
Stepping up to the mark earlier this year was Adam Handling, one of the UK's brightest young chefs already building a small restaurant empire, underpinned by strong ethos of championing sustainability. The restaurant, Adam Handling Chelsea, showcases Adam's vision for the 'Best of British', taking inspiration from the building's illustrious history since 1887, combined with his Modern British approach and zero-waste aim.
Luxury Restaurant Club offering available, see details. Join club by downloading the free app here.
***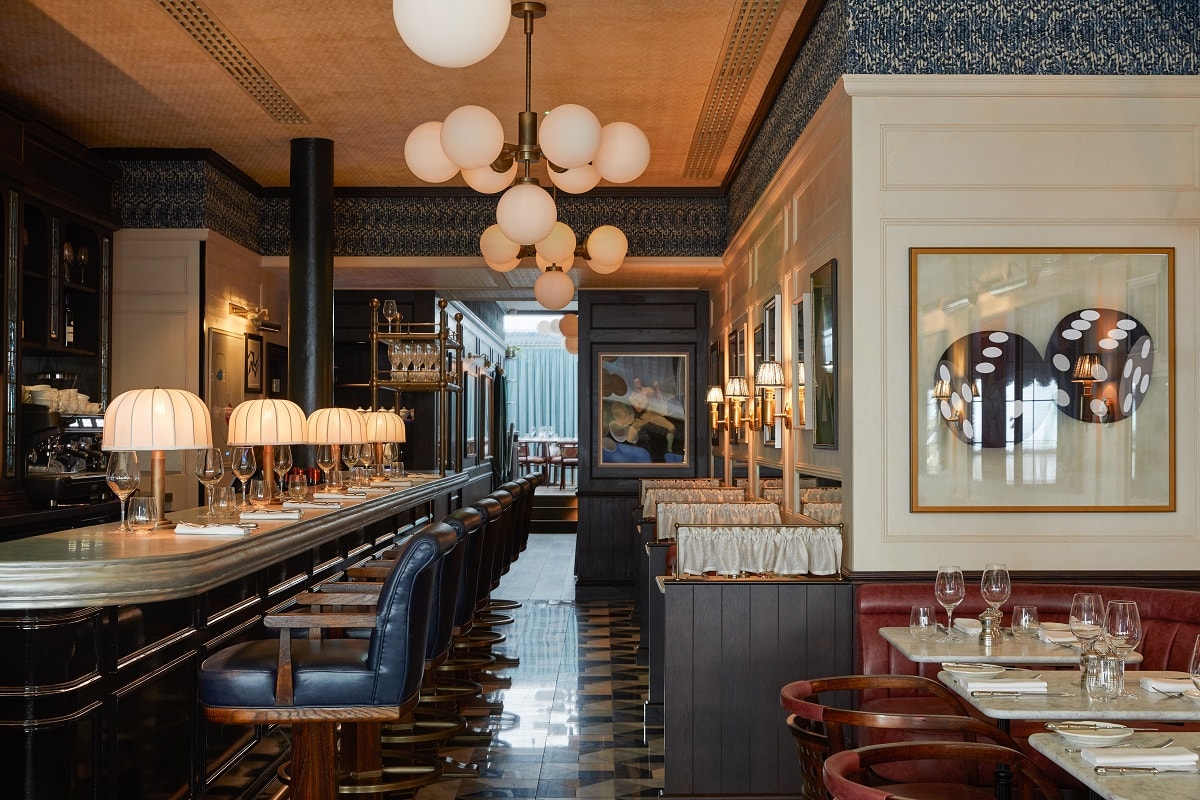 Opened: July 2019
Joining Dover Street's myriad of high-end art galleries and fashion businesses was top notch brasserie Moncks of Dover St.
Opened to deliver a simple idea; To create a great neighbourhood restaurant and bar in the heart of one of the world's most prestigious locales. Moncks serves time-honoured classic dishes using the finest produce, making something seemingly simple to be satisfying and delicious. The expert team behind the renowned Park Chinois in Berkeley Square are the operators here, making sure it ticks all the boxes for all day dining in a relaxed but ultra smart setting.
Luxury Restaurant Club offering available, see details. Join club by downloading the free app here.
***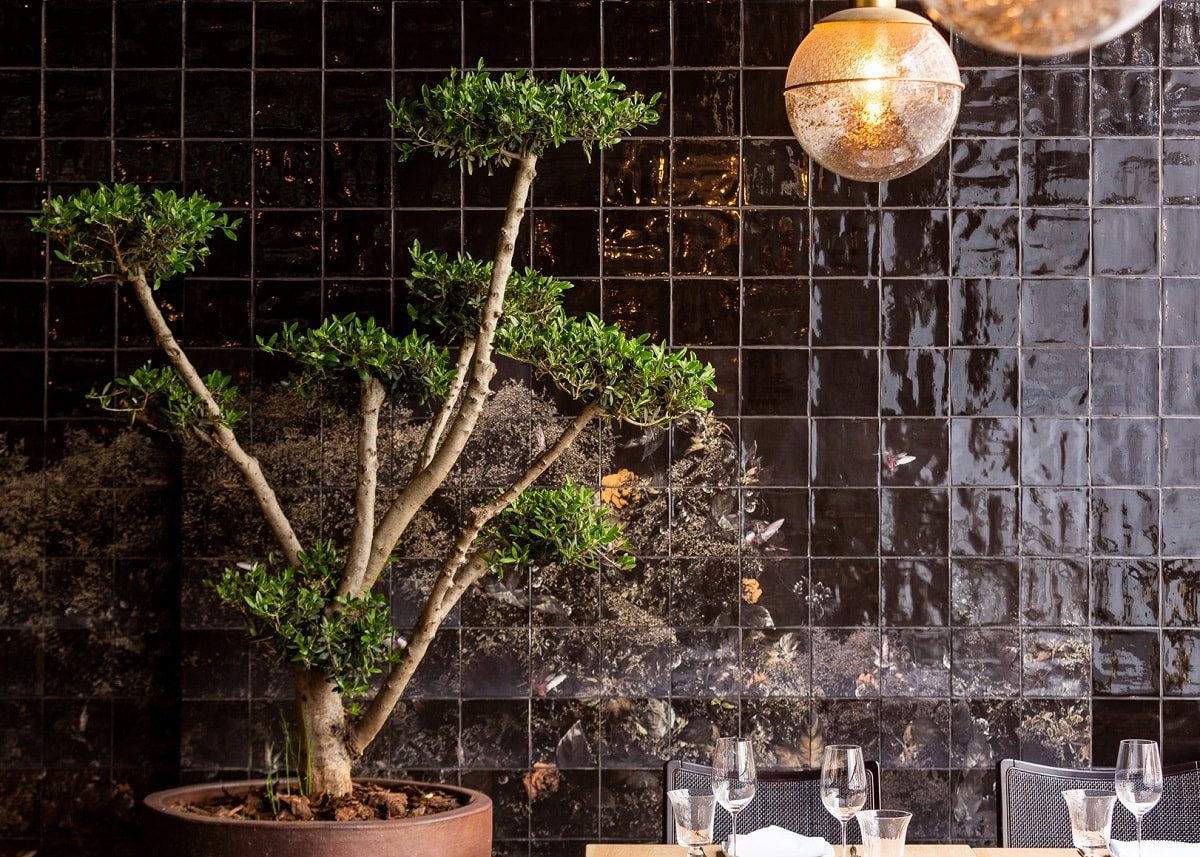 Opened: June 2019
High-end gastronomy meets the world of paella. Arros QD, by three Michelin-starred Valencian chef Quique Dacosta, was his first restaurant outside of his native Spain where he has built an international reputation as pioneer of the rice culture from the eastern coast of Spain. His flagship in Denia, the eponymous Quique Dacosta Restaurant, has held three Michelin stars since 2013, and holds a position on the World's 100 Best Restaurants List. Since Arros QD launch in June 2019 it was awarded the prestigious Cullera de Fusta by September 2019. Translated as the "Wooden Spoon" award, Cullera de Fusta is given to restaurants in recognition of the highest level of commitment to gastronomic Valencian culture – or, in other words, the best paella restaurants in the world.  So in 2019, Arros QD became one of 33 restaurants to hold the spoon and is one of only two restaurants to win the award outside of Spain.
Culinary aplomb is met with Spanish design flair, showcasing an open kitchen that awards diners views of the eight-metre flame grill where the rice is cooked. Set across two floors, it has four distinct areas including a lounge with bar seating, a more immersive chef's paella counter and a chef's table.
To find more destinations like this download the free Luxury Restaurant Guide app here.
***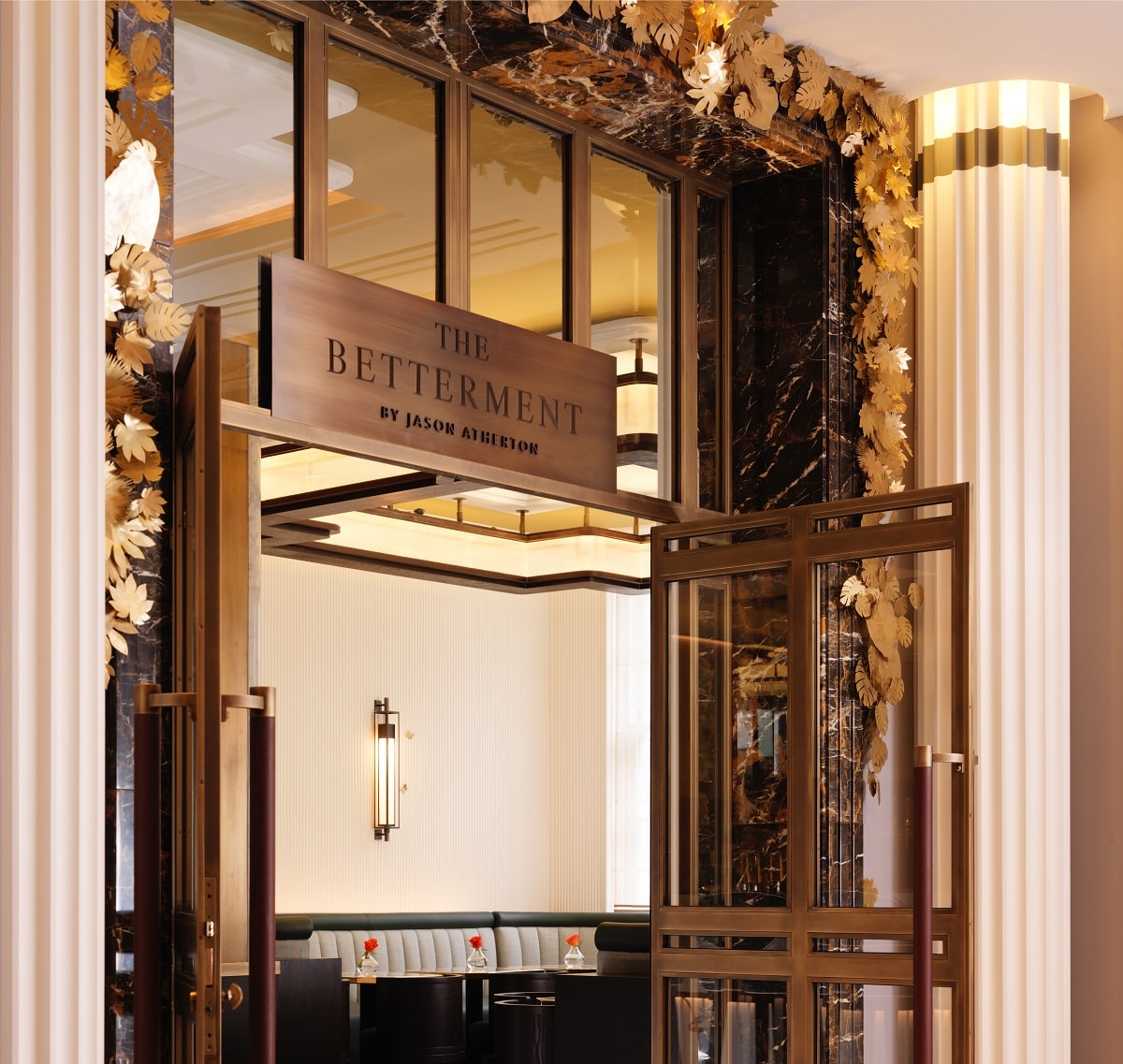 Opened: September 2019
Jason Atherton returns to the square that made his name – originally at maze with Gordon Ramsay, but now, with his own restaurant group The Social Company behind him, in the new Biltmore luxury hotel. The Betterment is a bar and restaurant for luxury all day dining focusing on sharing dishes and innovative sides, and drawing on flavours from all around the globe. The added feature of an all year-round heated terrace is a great draw too.
The Betterment has seasonally driven menus featuring beautifully presented dishes of wood-fired fish and meats, fresh seafood, signature salads and inventive side dishes. At the heart of the restaurant is a dramatic and rustic open grill, partially hidden behind frosted glass but exposed in a way that brings the kitchen into the dining room and adds a sense of theatre to your dining experience.
To find more destinations like this download the free Luxury Restaurant Guide app here.
***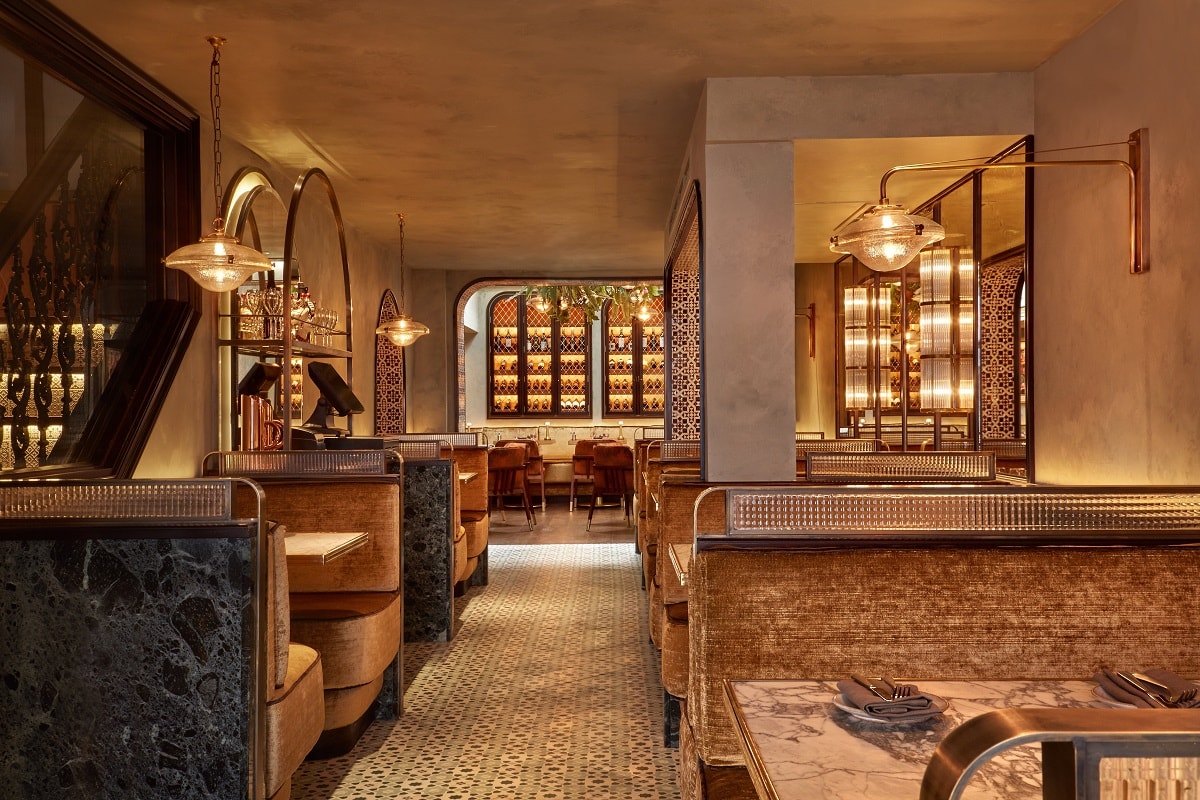 Opened: September 2019
Much is made about the Italian charm found in the grand cafe culture in Sicily, so much so that Norma hopes to embody it. Norma is a vibrant and contemporary Italian restaurant, inspired by the food and culture of Sicily, with particular emphasis on the Moorish influences of the island's cuisine. Celebrated chef Ben Tish is at the helm, creating a Mediterranean menu with a contemporary feel and plenty of originality, alongside it being luxurious, yet relaxed.
The restaurant is set over three floors of a characterful Fitzrovia townhouse. The first two floors are dedicated to the restaurant, with the top floor a private dining space. At the heart of Norma is the Crudo Bar, serving up the freshest seasonal raw seafood.
To find more destinations like this download the free Luxury Restaurant Guide app here.
***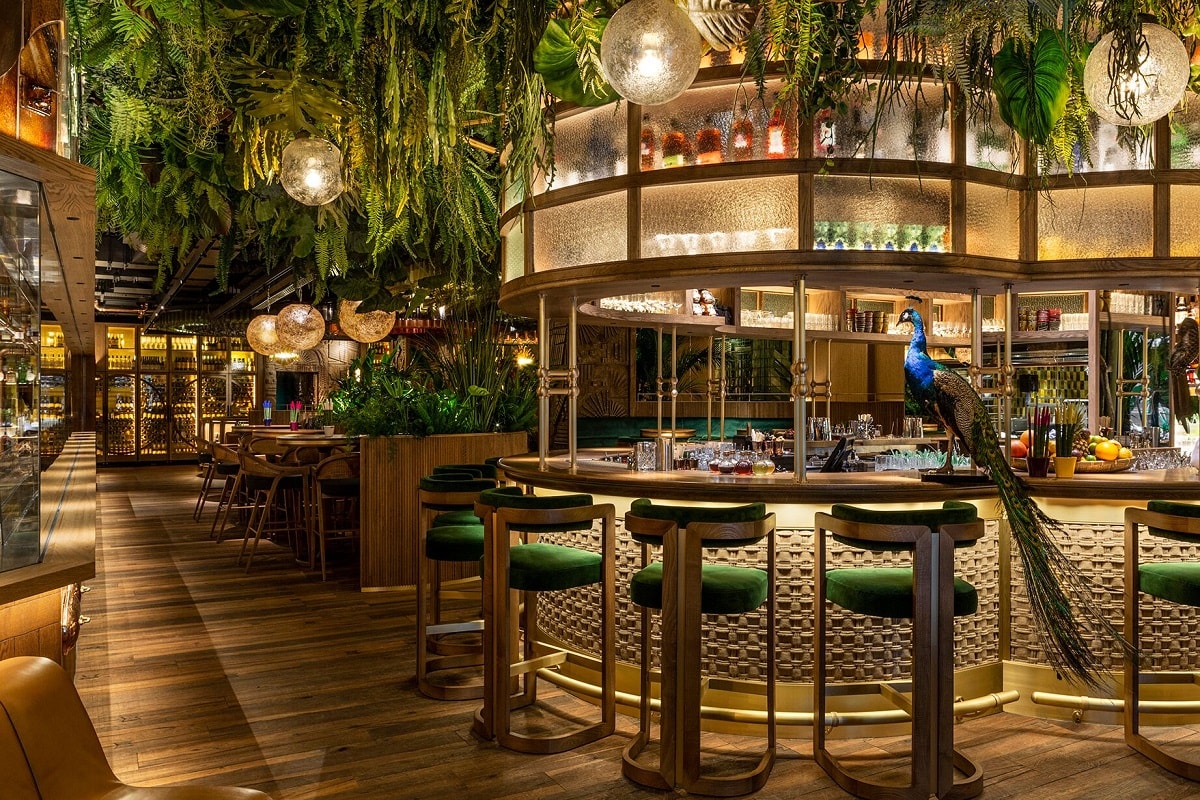 Opened: November 2019
Welcome to the new London Mayfair hotspot which takes its inspiration from the cultural diversity and gastronomic heritage of the Amazon region. Amazónico offers an explosion of the senses, with live music, lush natural decor and a distinctive culinary experience. Through taste, touch and sight, visitors are taken on a sensory journey along the flow of the Amazon river, exploring the Latin American culinary landscape. Its layout invites discovery, with a design that flows from the bar at the entrance, through the lounge, sushi counter and restaurant. 
The menu is curated by husband and wife team, Sandro Silva and Marta Seco – two of Madrid's best-known restaurateurs – and features a collection of Latin American cuisines with all their influences, from traditional Brazilian dishes and cachaca cocktails, to Peruvian sushi served at the bar. Nightly jazz performances entertain diners in the restaurant, which is decked with luscious live plants, and as dusk turns to dark, the lounge and striking bar adorned with model peacocks emanates energetic 'elec-tropical' sounds and Latin American tunes from the resident DJ programme.
***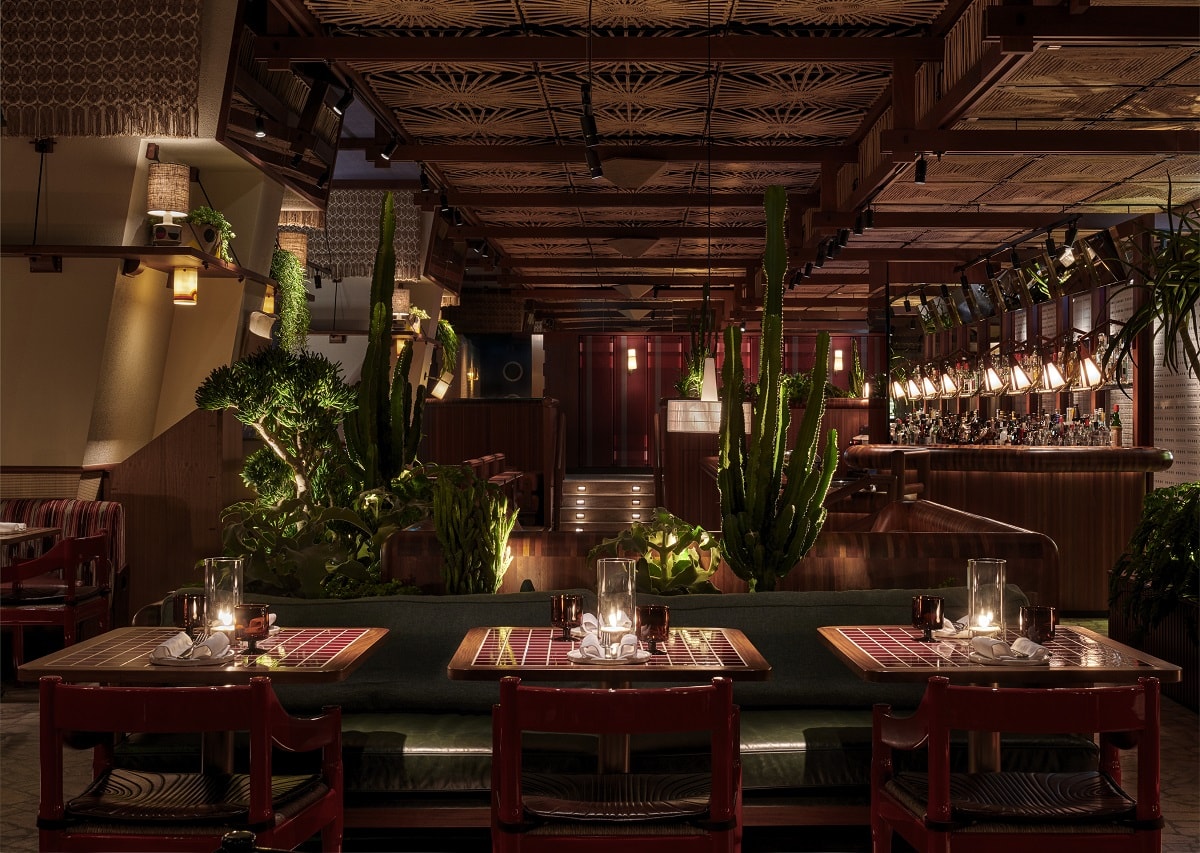 Opened: October 2019
Michelin-starred Chef Peter Sanchez-Iglesias (Casamia in Bristol) merges the Spanish cuisine of his family with his love of Mexico at his debut London restaurant, Decimo at The Standard Hotel. Expect a high quality fusion of Spanish and Mexican flavours – aguachile (Mexican ceviche), suckling pig shoulder, mushroom bomba rice and a new take on tacos with a dramatically different tortilla.
Up on the 10th floor of The Standard, one of London's latest hotels, Decimo has skyline views from its floor-to-ceiling windows bringing atmospheric vibes, especially at night. Open for dinner and featuring a full à la carte menu until 11pm and late night drinks and nibbles until the early hours – Decimo is open until 3am Thursday through Saturday.
To find more destinations like this download the free Luxury Restaurant Guide app here.
***
Opened: June 2019
Notting Hill is brimming with good vibrations, and more so now with the addition of one of the hippest destinations, Gold, a show-stopping neighbourhood restaurant and late night bar in the beating heart of Portobello Road. Inspired by the diverse cultural history and artistic eclecticism of the area, Gold is informal and honest, with a humble menu focused on generous, seasonal plates cooked in wood ovens and served to share. Set over three floors, Gold's diverse space advocates laid-back dining and drinking, both indoor and out.
The menu is all about outstanding produce with the lowest amount of intervention, creating dishes that find the perfect balance between simplicity and deliciousness. They use live-fire cooking and fundamental processes of wood roasting, charring and slow cooking to keep the spirit of the menu relaxed and timeless. Dishes such as Chargrilled squid, skordalia, lemon, chilli, Wood roasted half Cornish Red chicken, nduja, tomatoes, parma ham, sourdough, and Nettle ravioli, buffalo ricotta, sorrel.
To find more destinations like this download the free Luxury Restaurant Guide app here.
***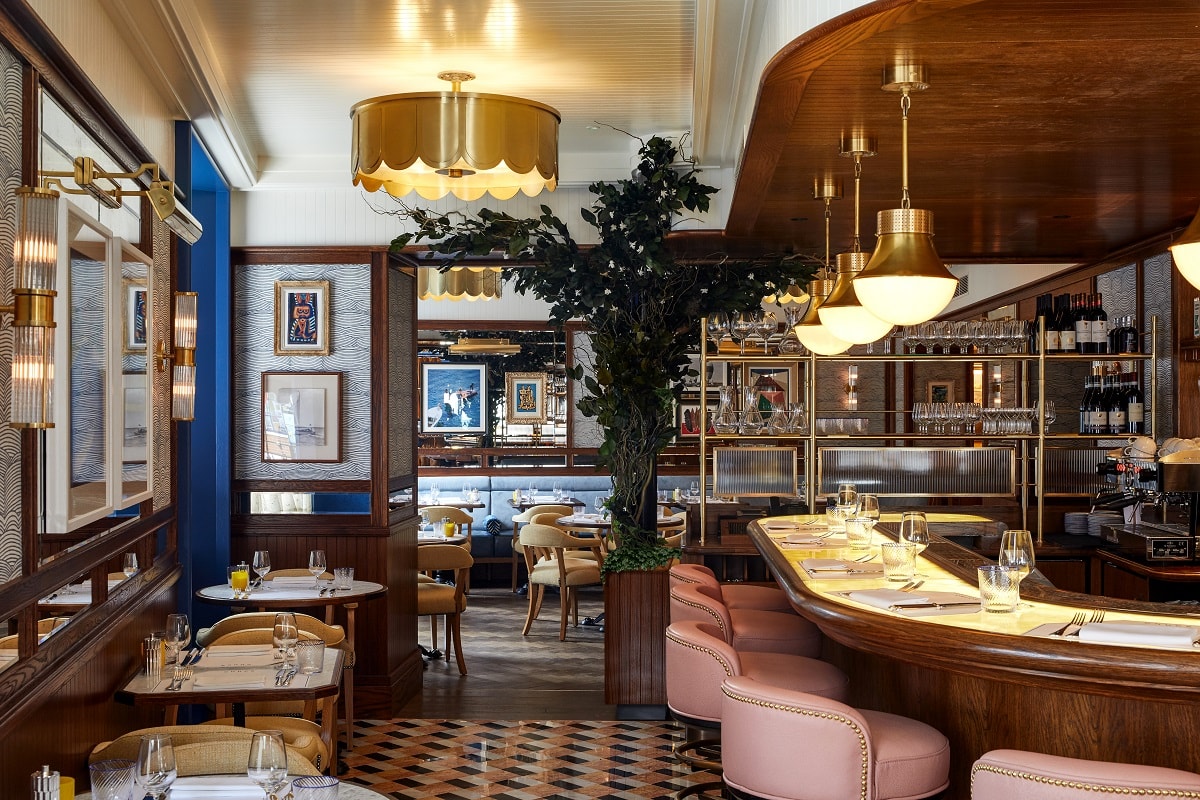 Opened: November 2019
Chucs Belgravia was the latest opening for the popular group of Italian inspired restaurants and cafes. Belgravia, they admit, is their most ambitious location so far and will be their new flagship. Other locations in the group include Serpentine (in the modern architectural landmark – Zaha Hadid's renowned 'Magazine' extension to the Serpentine Gallery); Notting Hill, Mayfair, Chelsea, Kensington and Westbourne Grove.
Chucs Belgravia is an all day diner, open seven days a week, serving an extensive menu. It also has a wrap around terrace – so whatever the weather, pretty much whatever you fancy, Chucs is a great location to head to.
Luxury Restaurant Club offering available, see details. Join club by downloading the free app here.
***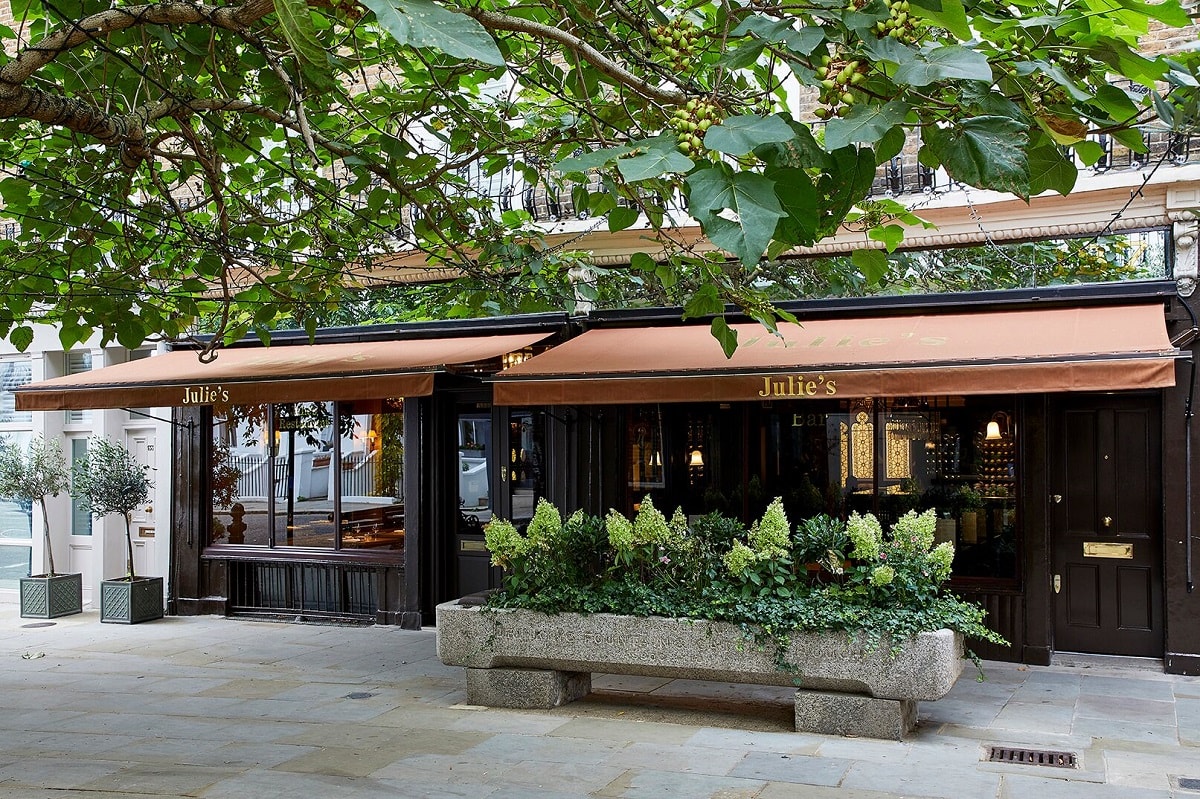 Opened: September 2019
The legendary Julie's returned this year after a four year closure … and just in time for its 50th birthday. Seek it out, hidden away in Clarendon Cross, one of the most picturesque corners of West London. It was perhaps London's favourite neighbourhood classic restaurant and over the years was a hang-out for the Hollywood set, high society and rock stars. With a refurbishment and one of London's most respected chefs, Shay Cooper at the helm, things look set to continue.   
The refurbishment sensitively captures the heart and soul of the original bohemian setting, more re-birth than re-launch – updated and enhanced but still with its maze of glamorous rooms and eclectic furnishings, a honeycomb of small eating areas and alcoves each in a different style. Chef patron Shay Cooper, formerly with Michelin-stars at The Goring and The Bingham, is keen to ensure that Julie's gains a following for good food as well as for its renowned ambience and party atmosphere.
To find more destinations like this download the free Luxury Restaurant Guide app here.
***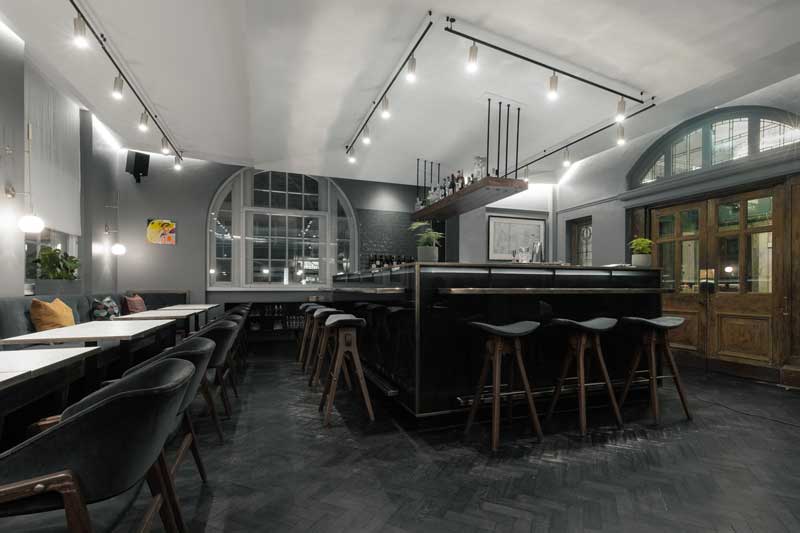 Opened: January 19
What The Town Hall did next didn't disappoint. Having established quite a foodie reputation in Bethnal Green, London and beyond – first with Viajante by Nuno Mendes, next The Typing Room by Lee Westcott, and now with Da Terra (meaning from the ground), its new Latin American restaurant with an Italian heart, gained a Michelin star as soon as it was able in October 2019. 
Knowledge of the two chefs behind the scenes will help explain its culinary appeal. Both have extensive three Michelin-star backgrounds: Paulo Airaudo at Quique Dacosta, and Rafael Cagali at The Fat Duck. The combination of both chefs' experiences and roots means you can expect a meal of great gastronomy, growing daily with ideas, concepts and surprising cuisine.
Luxury Restaurant Club offering available, see details. Join club by downloading the free app here.
***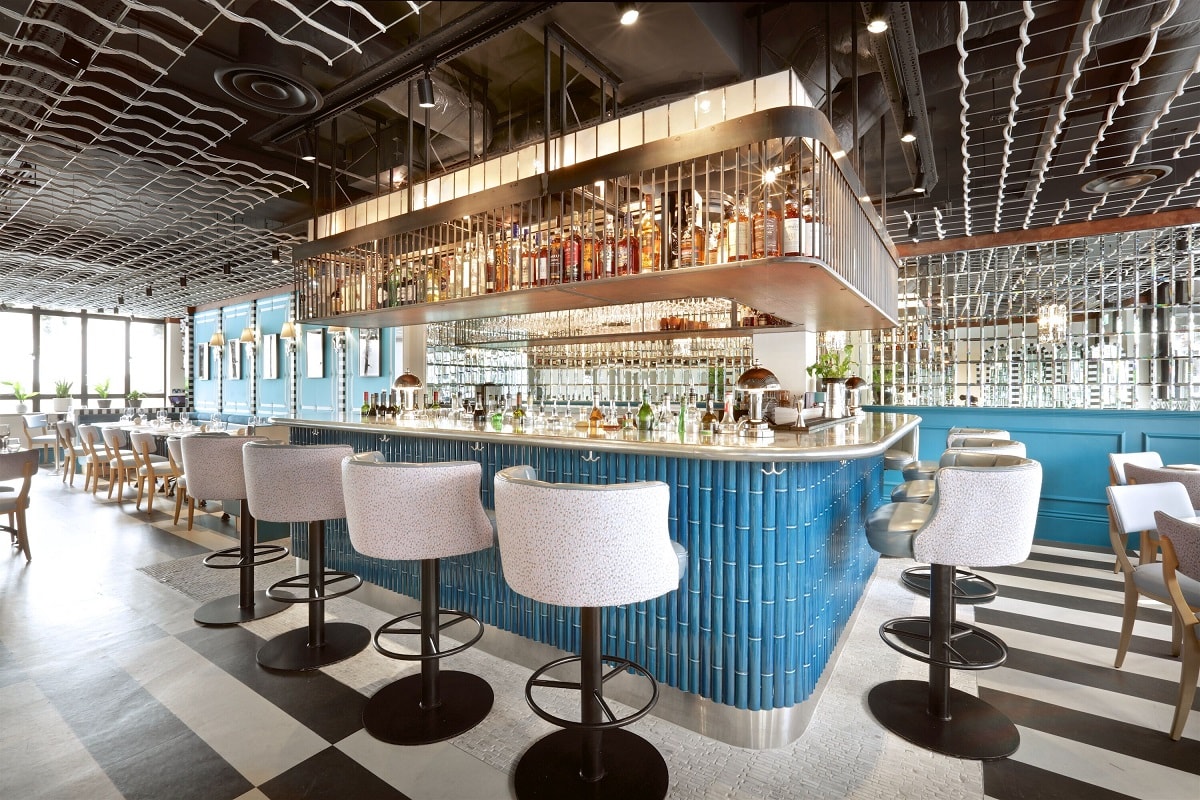 Opened: February 2019
Indian cuisines greatest food capital, London of course, adds another fine restaurant to its repertoire with Kanishka, and from the very first Indian chef to get a Michelin-star, Atul Kochhar. His new Mayfair restaurant focuses on the unexplored cuisine from the so-called 'Sister States' of India in the North East, which are: Arunachal Pradesh, Assam, Meghalaya, Manipur, Mizoram, Nagaland and Tripura. Less use of spice and oils in this region, but a complex melange of flavours, and cooking methods of steaming, boiling, grilling, curing and preserving are commonly used.
At Kanishka you'll find dishes like Assamese duck roast, sapta, thukpa, bamboo shoot stir-fry along with Atul's signature dishes like chicken tikka pie and seafood alleppy appearing on the menu. Enjoy enchanting new Indian cuisine and culture together with some experimental yet honest cooking.
Luxury Restaurant Club offering available,
see details
. Join club by downloading the free app
here
.
***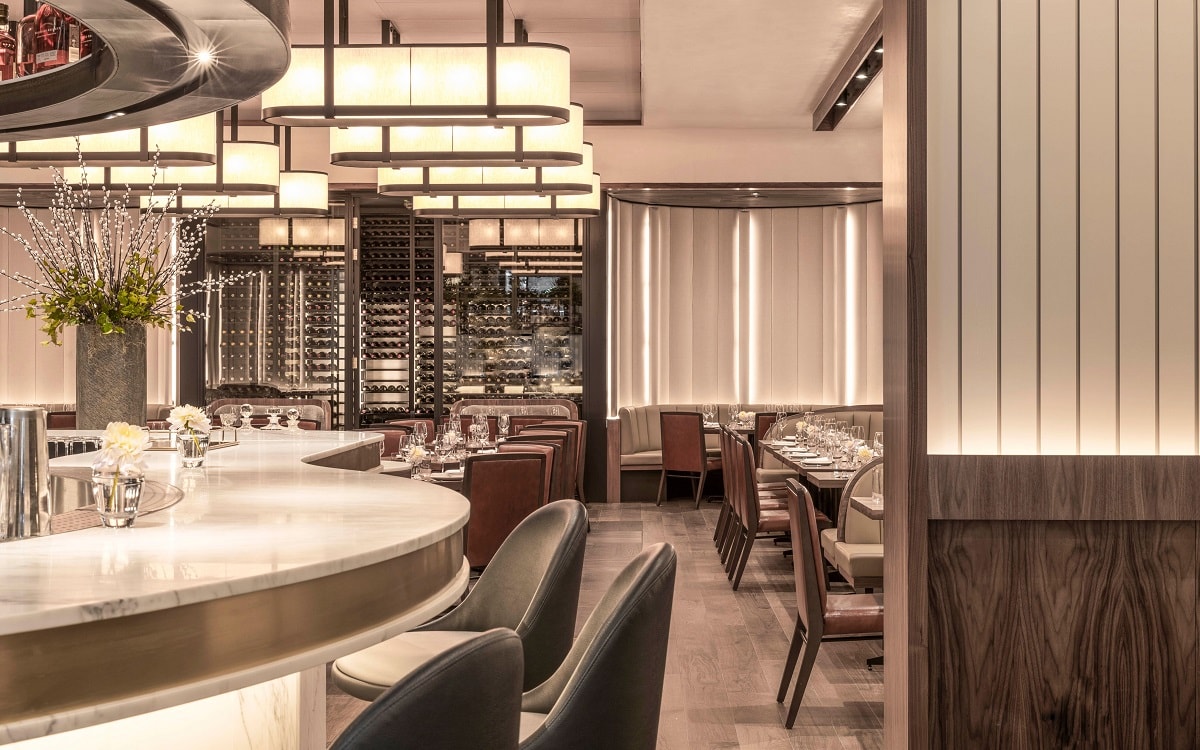 Opened: May 2019
Sette is the London outpost from New York City's Scarpetta restaurant family; bringing authentic Italian food from the heart of Manhattan with its own inimitable flair. Housed on the ground floor of Bulgari Hotel London, but also accessible independently with its own entrance at 4 Knightsbridge Green.  
The philosophy of Scarpetta's kitchen is to create bold flavours by amplifying the essence of seasonal ingredients. The signature pastas are made in-house daily and are paired with the highest quality, locally-sourced ingredients. Scarpetta's famous Spaghetti Tomato & Basil is nothing short of classic simplicity in both taste and preparation. Many of Scarpetta's signature dishes are included on the Sette menu, with new additions specific to Sette. The Crudo section boasts delicate Yellow Tail and Tuna Susci, complementing the Verdure section, featuring a rotation of vibrant local seasonal vegetables. Main courses include Halibut and the Veal Tenderloin with gnocchi alla romana and glazed sweetbreads, which can be paired with a robust and eclectic mix of classic and esoteric Italian wines.  There's a cocktail lounge beneath, Nolita Social, for early evening cocktails and lite bites, or a hang-out into the early hours, bringing the energy of 'the New York night' to London, with a heady mix of elevated cocktails, live music and DJ's, for a stylish yet carefree crowd.
Luxury Restaurant Club offering available, see details. Join club by downloading the free app here.
***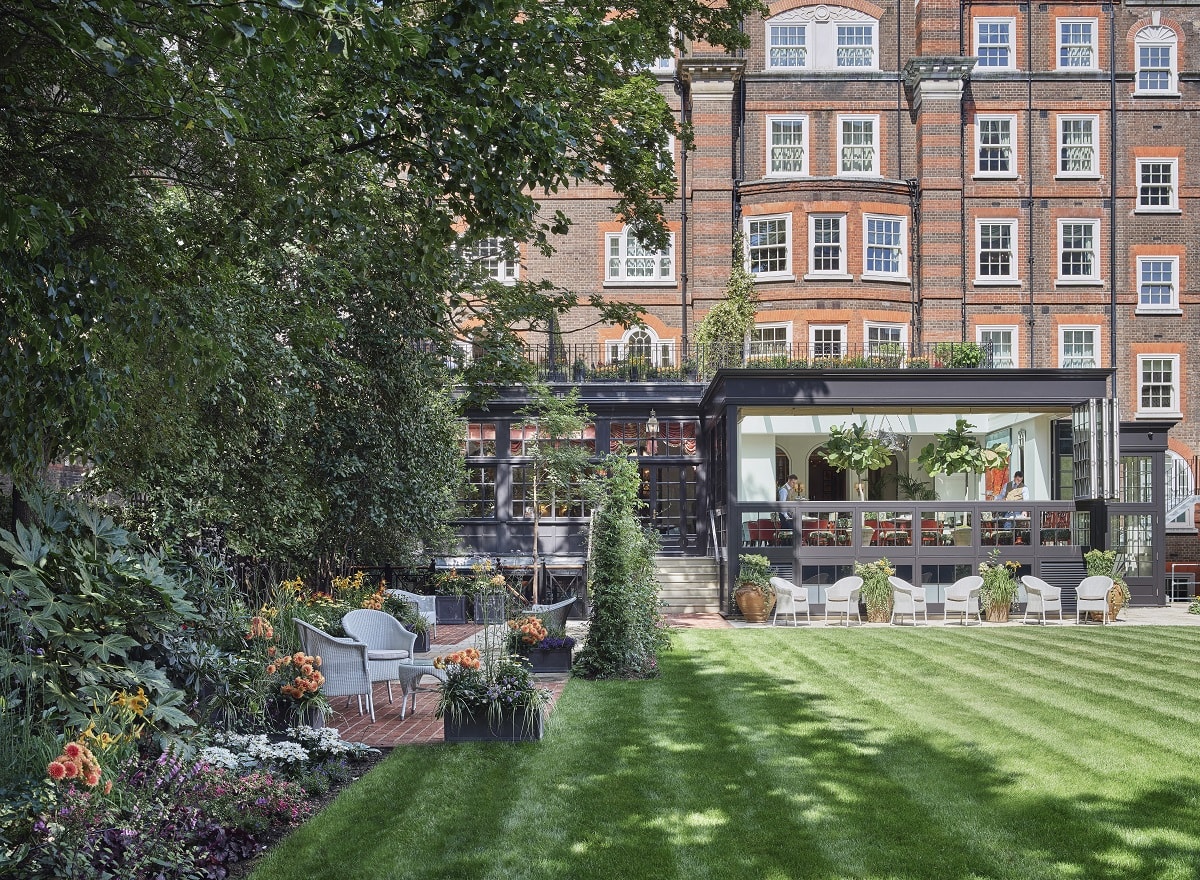 Opened: June 2019
Esteemed seafood restaurateur Nathan Outlaw has showcased his deliciously simple dishes of understated brilliance at the new pavilion extension built onto the back of The Goring and overlooking the gardens.
This new restaurant, Siren, offers a menu of exquisite dishes such as Cured monkfish, ginger, fennel and yoghurt and Red mullet with devilled shrimp butter and chicory. These sit alongside a wide range of daily specials that reflect the freshest fish available direct from Cornwall each day, such as Lobster grilled over fire with herbs and garlic and Grilled whole monkfish for two to share.
To find more destinations like this download the free Luxury Restaurant Guide app here.
***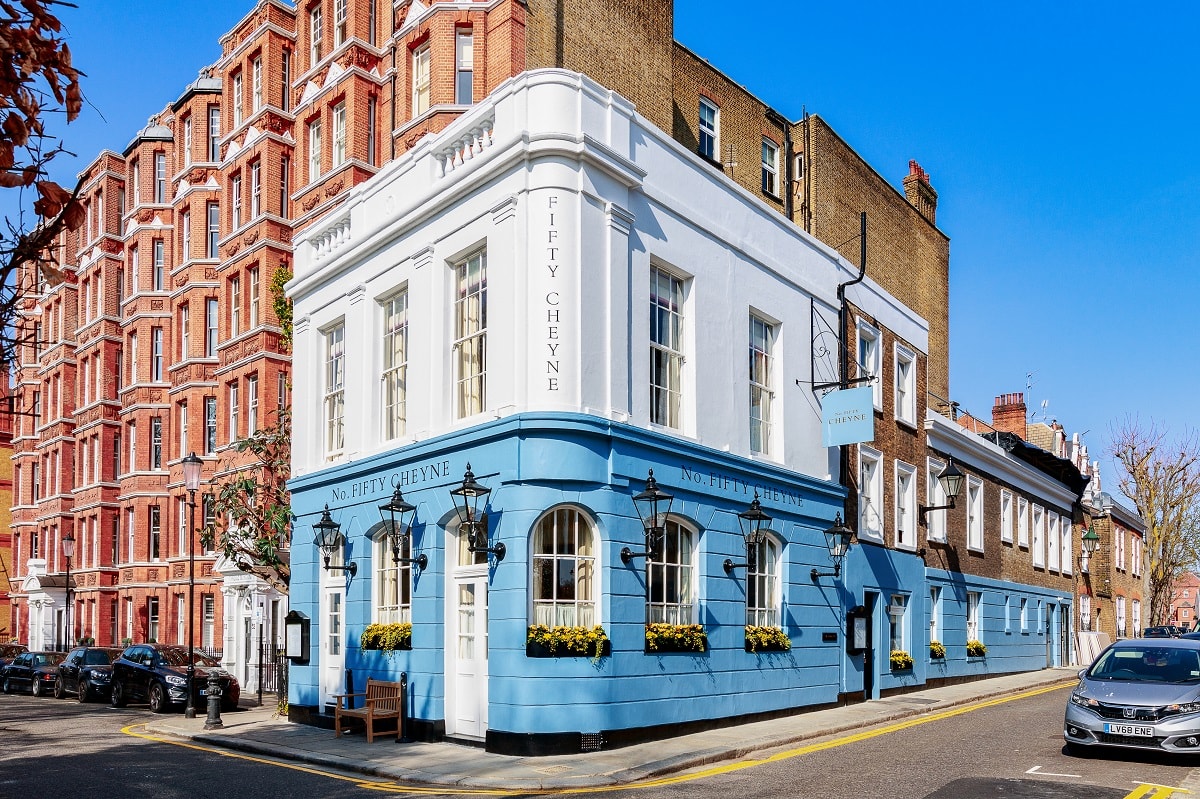 Opened: March 2019
If you seek a restaurant to impress then the location, cuisine and layout of  Sally Greene's (Founder of The Old Vic and Proprietor of Ronnie Scott's) No. Fifty Cheyne will do that in spades. It may look like a pub but it's far from that. It overlooks the River Thames and Cheyne Gardens and is moments from both the Kings Road and Albert Bridge. On the ground floor is the main restaurant area offering a full dining experience. Guests can head to Upstairs at Fifty to either the ruby-red cocktail bar or to the light and airy Drawing room (where afternoon tea is served), to further enjoy their time at No. Fifty Cheyne. 
Head Chef Iain Smith, combines flavoursome seasonal ingredients, delivering high quality dishes, such as 'Belted Galloway beef ragout with spatzli, spicy sausage and rose harissa' and 'Cornish monkfish, roscoff onion, potato straws with roast chicken broth'. The restaurant's locally renowned open grill will be working its magic on the freshest fish and hand-picked choice meats. You'll want to go back time and time again is our opinion.
Luxury Restaurant Club offering available, see details. Join club by downloading the free app here.
***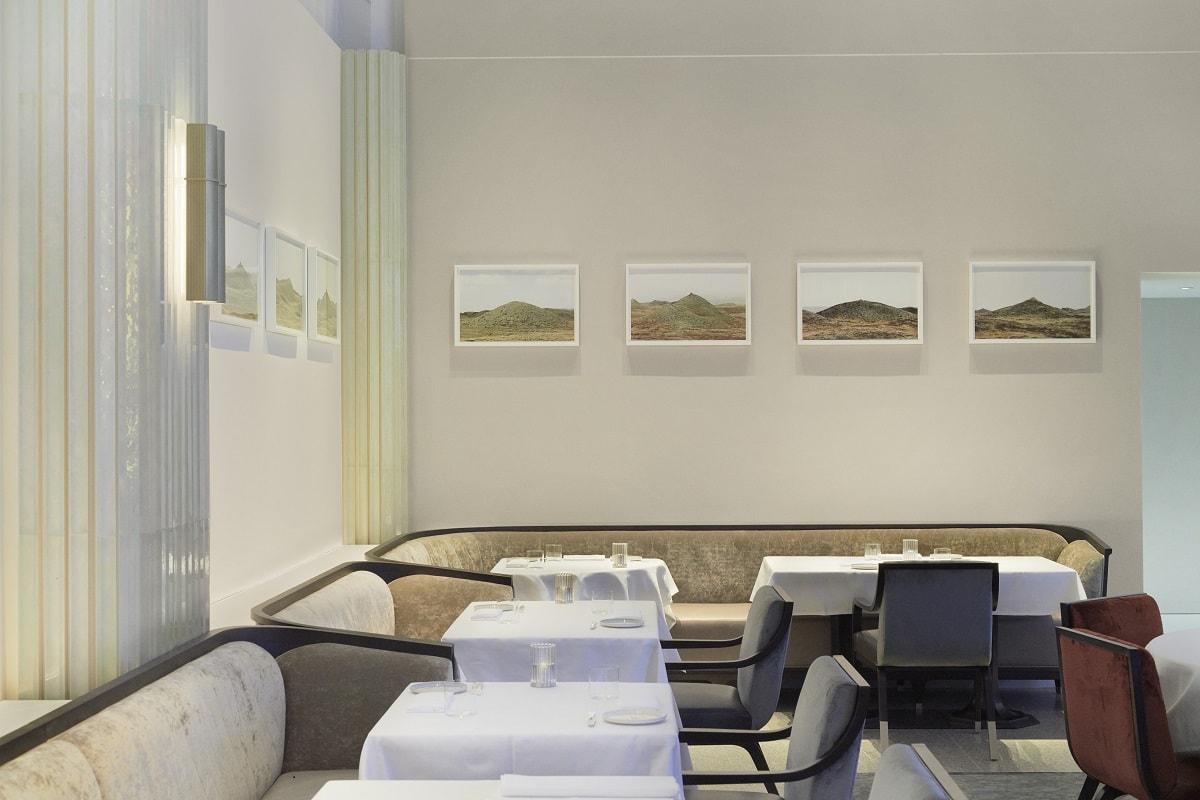 Opened: December 2019
(Also main feature image)
Davies and Brook, at Claridge's, is the long awaited restaurant that replaces Fera and is the first London restaurant from renowned chef Daniel Humm and his team. Daniel is most widely known for operating acclaimed Eleven Madison Park in New York, which has garnered many accolades over the years, including three Michelin stars, and was named No.1 restaurant by the World's 50 Best Restaurants. Considered a 'sibling' of Eleven Madison Park, Davies and Brook is a place of casual elegance, delivering a gracious dining experience with an attitude rooted in warmth and fun.
The menu offers contemporary dishes influenced by London's eclectic food and cultural scene; as well as reflecting Daniel's upbringing in Europe (including a stint at Claridge's as commis chef), his time in NYC, and the rich bounty of ingredients from the UK. There is a seasonally changing lunch and dinner menu, a tasting menu and a more speedy daily lunch menu featuring dishes such as Crispy rice salad with citrus-marinated yellowtail with pickled white carrots, jicama and a herb pesto as well as Winter Squab with bitter greens, lemongrass and crispy shallots and finally Short rib with mint, poached endive and a mojo vinaigrette. The famed roast duck dish from Eleven Madison Park will also be present at Davies and Brook; it is dry aged in-house for 14 days, then glazed with lavender and honey.
To find more destinations like this download the free Luxury Restaurant Guide app here.
***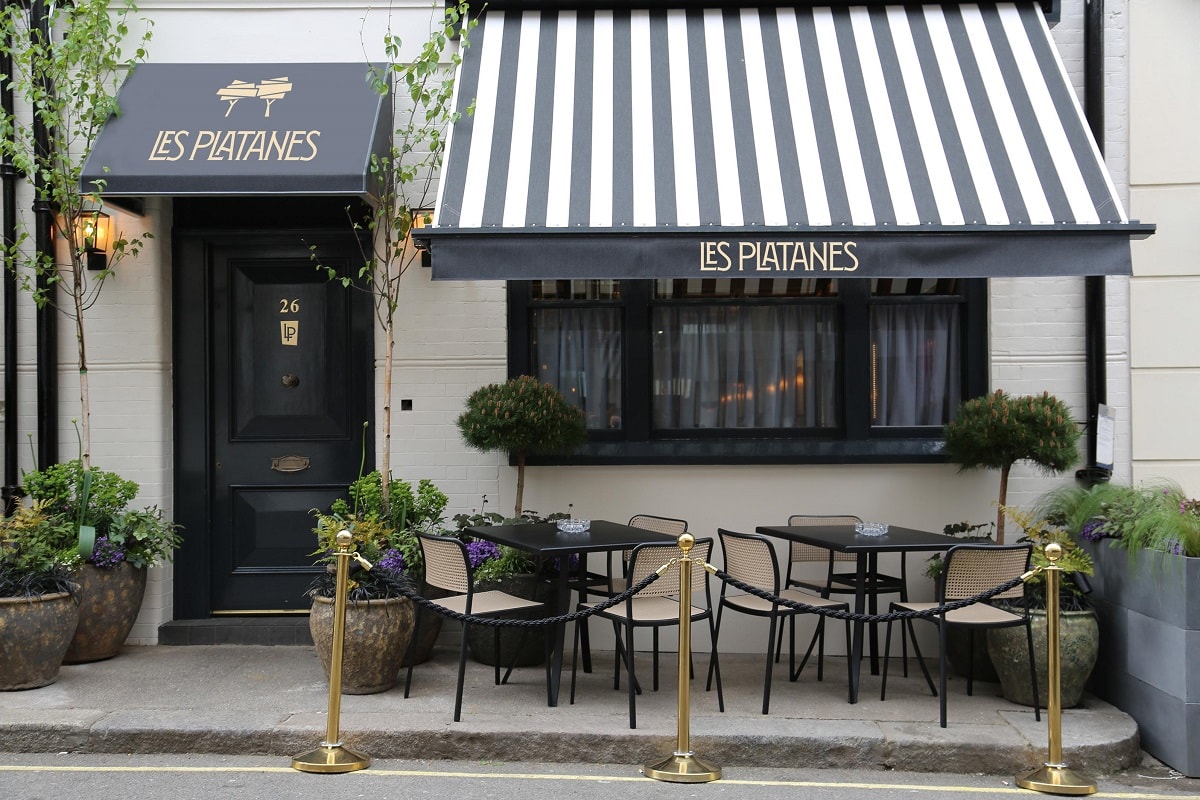 Opened: May 2019
Discreetly set in a small and quiet cobbled street behind the glitz and glamour of Berkeley Square, Les Platanes feels like it has been here years, which is spot on for a neighbourhood Parisian style restaurant with some serious French bistro cooking clout. 
Diners will enjoy Les Platanes for its casual yet refined bistro appeal and tastes of Southern France, perfect for a leisurely lunch or an intimate dinner. The decor takes its inspiration from classic French bistros with a colour scheme of cream, teal and oak, complemented by recreations of great nineteenth and twentieth century artwork. Excellent Menu du Jour with two-courses currently available from £21 pp and three-courses £25 pp.
To find more destinations like this download the free Luxury Restaurant Guide app here.
***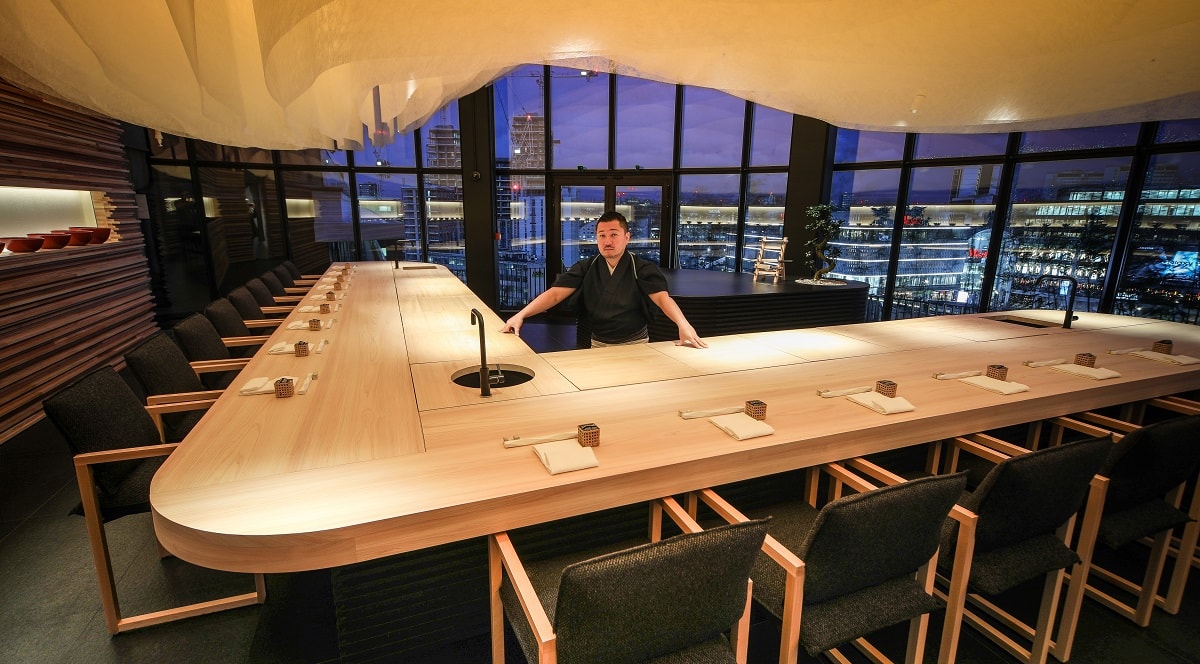 Opened: April 2019
Filling the boots of lovers of The Araki when it had stars, Endo at The Rotunda is another small 16-seater restaurant which offers a unique sensory experience, drawing inspiration from Japanese traditions. It gained a Michelin-star at its first opportunity, just six months after opening. 
The Rotunda is at the top of the recently redeveloped landmark BBC Television Centre in White City. The Rotunda appears as a stand-alone cylindrical space resting on top of the BBC Helios building, enjoying expansive views over West London and offering a Omakase style dining. The seats are right in front of the chefs' preparation table so you get to enjoy direct interaction and personalised attention from the chefs when you dine. Most importantly you get to observe the skill of a true sushi master, Endo Kazutoshi, in a truly intimate experience with a magical tour of flavours and textures. As part of the experience you can all visit the Ling Ling Lounges and the Japanese garden terrace for aperitifs and digestifs to bookend the performance.
To find more destinations like this download the free Luxury Restaurant Guide app here.
***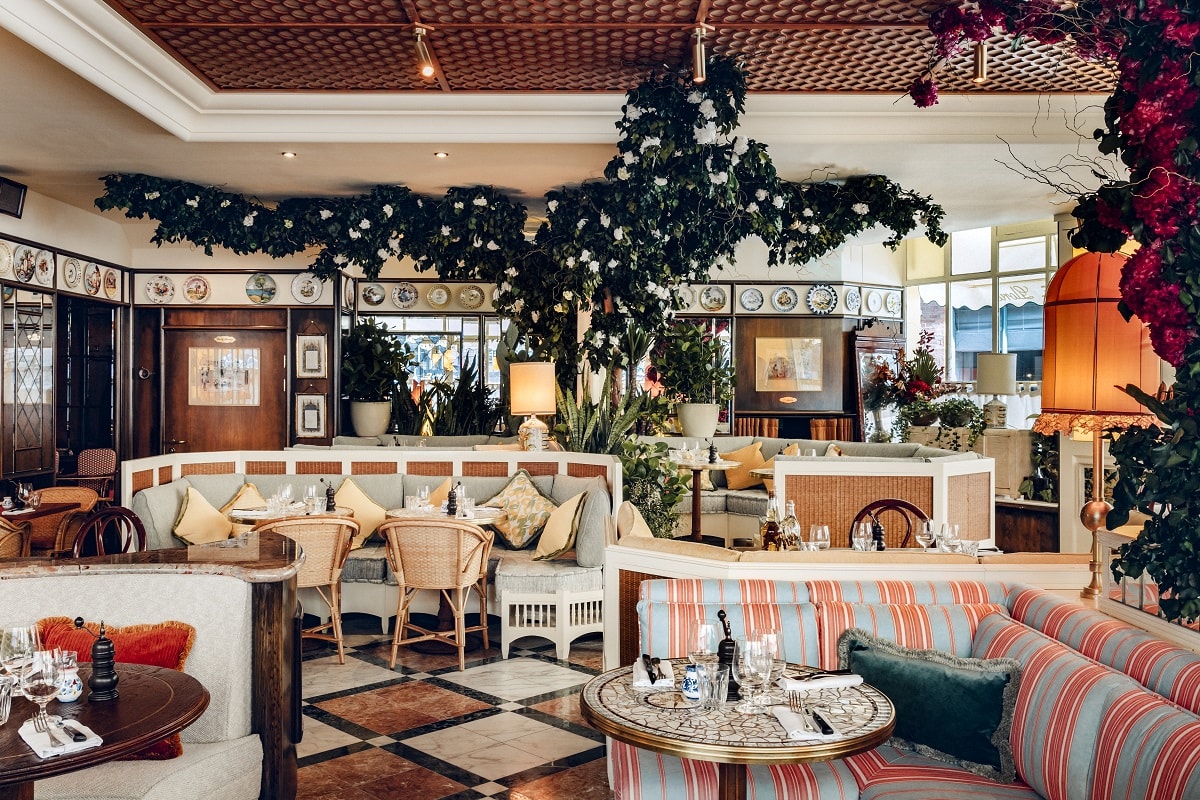 The classics arrive in hipster Shoreditch as the team behind La Felicitá and Pink Mamma in Paris moved to London to open an Italian trattoria, Gloria. Their aim was to bring to life all the warmth and generosity of those little trattorias you find hidden throughout Italy. Step into Gloria and you'll feel transported. First, all products are directly sourced from Italy. Second, everything is made in-house; from the fresh pasta to the strong, slightly bitter, roasted coffee, the gelato is homemade too, as is the brew beer and their own limoncello.
Gloria, is a vintage style trattoria for walk-ins or online bookings only. It accommodates up to 160 covers over two floors. It's been designed to give the look and feel of Capri in the 1970's. In their words 'We hate "faux-old" and we like the feeling that from the day we open, it feels like it's always been there'.
To find more destinations like this download the free Luxury Restaurant Guide app here.
***
Also see: