The 'Designer' Restaurant – creating the perfect meal out
Have you ever wondered what a restaurant would look like if you asked 2,000 + mainly UK based diners from all age ranges and gender splits to create their perfect dining experience?
SquareMeal, the restaurant and venue guide, did just that, commissioning a survey at the end of 2017 with the resultant restaurant built last week by interior designers LXA for Hotelympia, the UK's largest foodservice and hospitality event. Take a look at what was built – but you can't book it, it was purely for the show: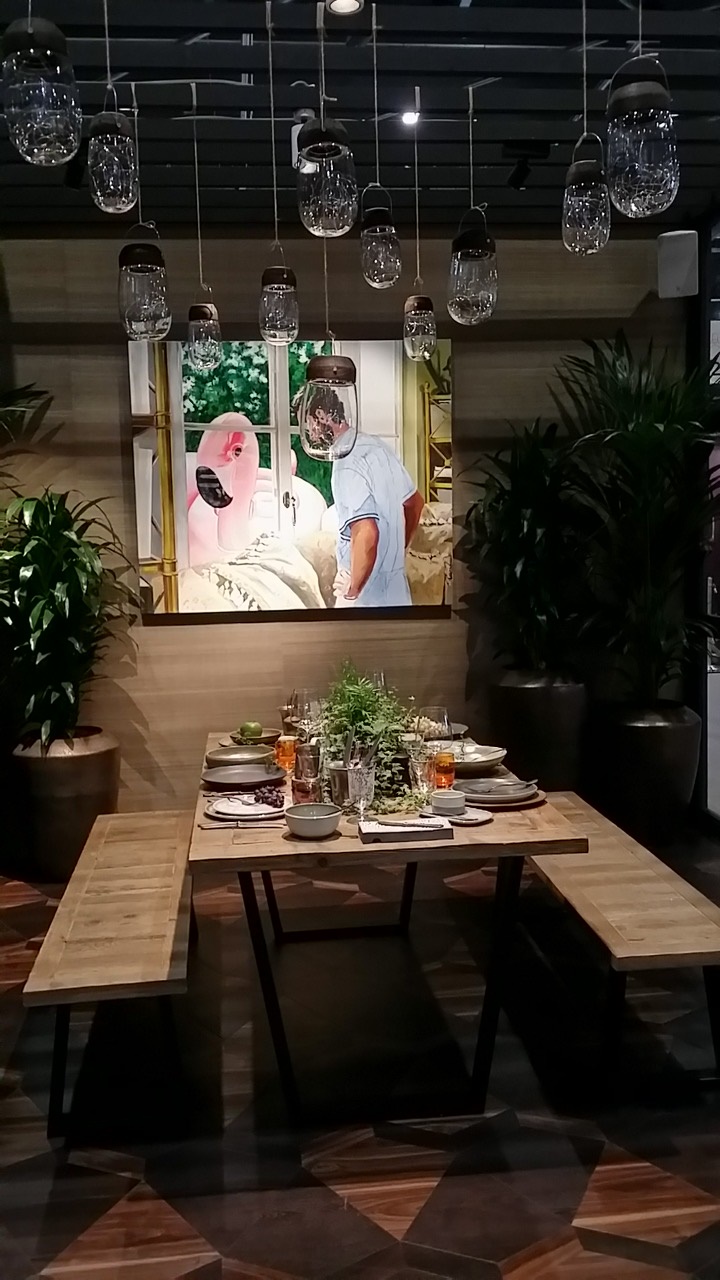 First though – the Survey Highlights
Fine dining was just pipped to the post by bistro-style dining – less than 1.5% difference when asked 'What's your preferred dining style?', garnering a 32% response for fine dining.
75.5% of people like to have the option to eat outside
88.3% of people prefer waiter service
53.9% of people like their front of house staff to look smart
66.9% of people prefer to be seated individually than at a bar, chef's table or private seating
53.9% of people prefer a tablecloth to a bare table
Lighting is deemed the most important factor over music, free wifi, menu, service and payment technology
78% of people prefer to have art on the walls than not
To note, the most well-represented age bracket was 46-55 yrs – these being the 'Generation X's' who are often overshadowed by marketeers appealing to the Baby Boomers and younger Millennials.
Here's the brief from LXA
LXA presented the restaurant concept Violet last week at Hotelympia. They were approached to be a design partner to create a restaurant concept based on the results of an online survey taken by SquareMeal to gauge what comprises the Ultimate Dining Experience. Over 2,000 people completed the survey and the results provided a design brief.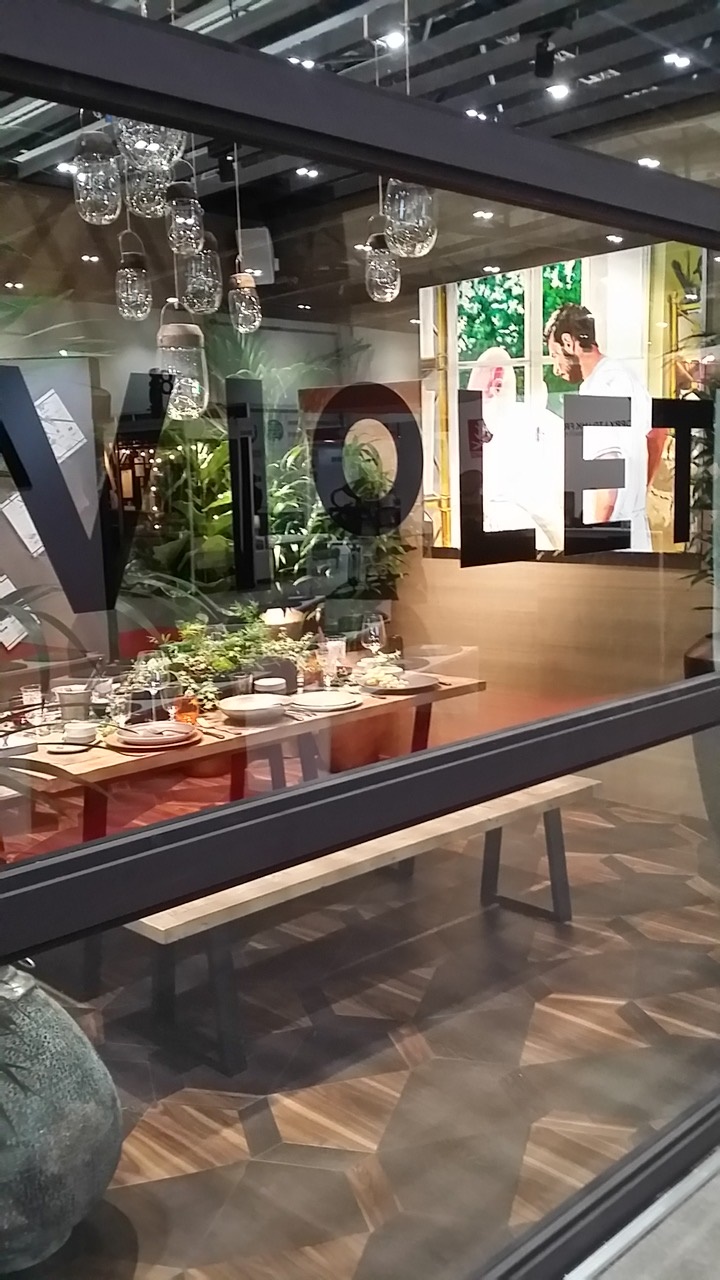 LXA is an Interior Design, Project Management and Quantity Surveying firm with design teams in London and Dubai. Working throughout the UK, Europe and Middle East, one of their core sectors is Hospitality and F&B in particular. This project was a fabulous opportunity for them to showcase their work.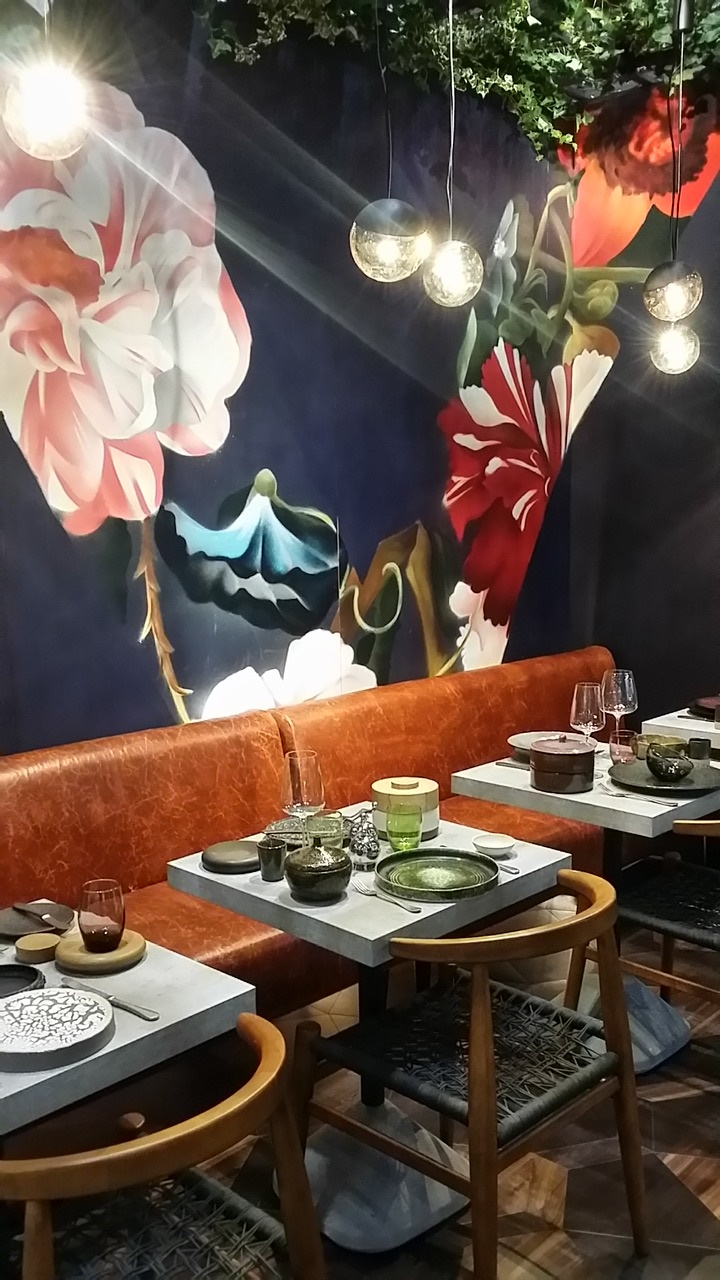 Some key elements that were highlighted in the survey results included bringing the outside in, as 75% of respondents said they would choose to eat outside if they had the option. A lot of plants were brought into the design. The top choice for Dining style was bistro and so 3 separate areas were created, a cozy C-shaped banquette that would seat 8, a long banquette to accommodate 4 tables of two and another bench style table that would seat 6. Lighting and music were important factors to create the right ambiance.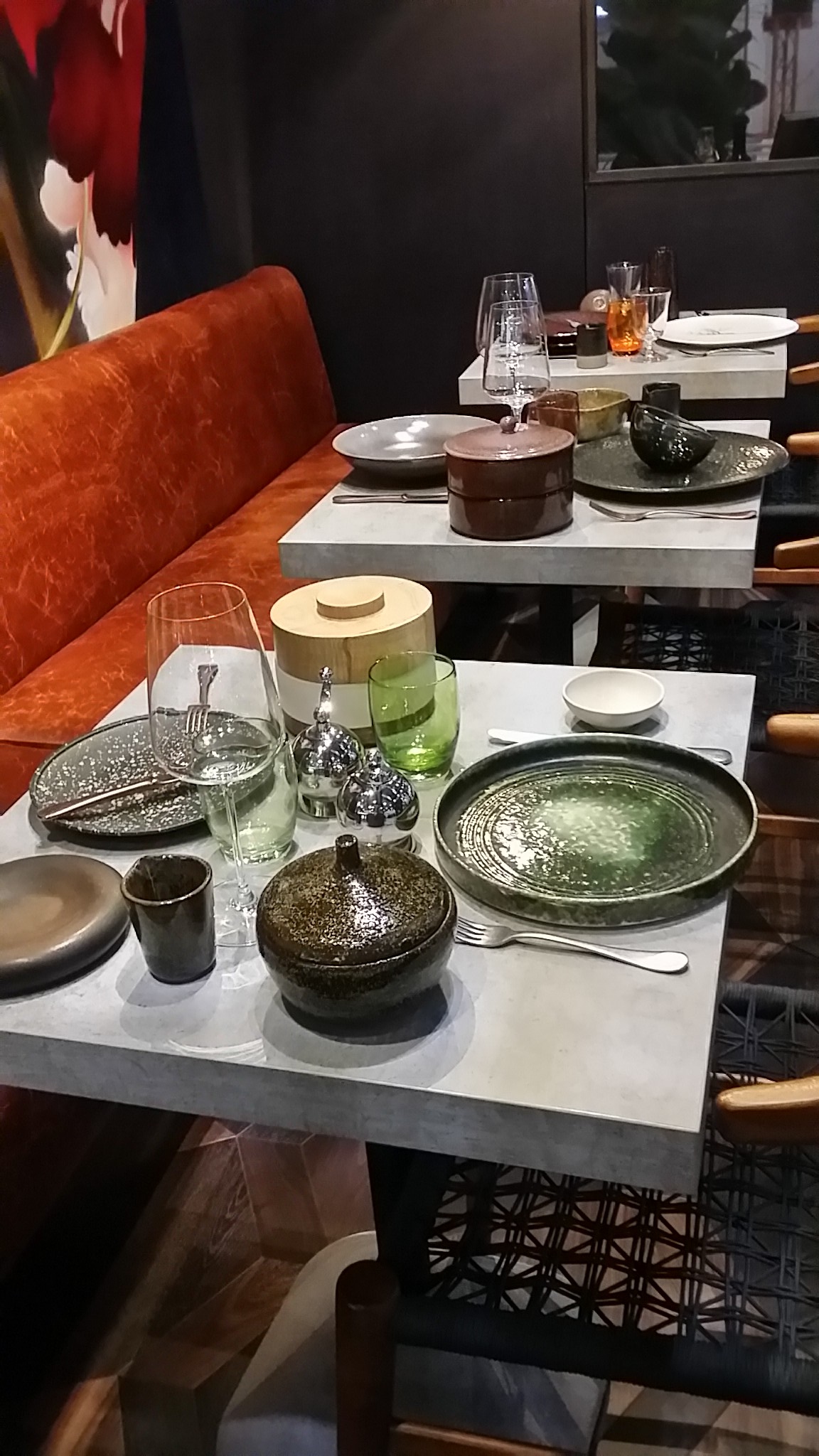 Art was also favoured by the majority who submitted the survey and LXA had some key artwork pieces and also commissioned a large abstract graffiti piece to cover one wall of overblown flowers in the V for Violet. The tableware in show was modern with interesting textures and colours. A sophisticated but relaxed environment was created that intrigued visitors who were drawn in to find out more so the interest generated was very pleasing.
Discover more about LXA at www.wearelxa.com
***
We'd love to hear your comments on this 'mock-up' bistro-style restaurant and what you would like to see in a fine dining restaurant.
Rest assured Luxury Restaurant Guide readers, when the fine-dining version of this gets created we will be the first to showcase it to you.
TO DISCOVER THE BEST FINE DINING RESTAURANTS
LUXURY RESTAURANT GUIDE