The Changing Taste of Indian Cuisine – National Curry Week
In 1998, when Indian restaurants were inexplicably linked with thick generic saucy dishes where you just added your meat choice, National Curry Week was launched to drive better awareness and appreciation of the cuisine that most saw as a lowly culinary food.  Twenty years on and that image has been completely scrambled. Next week National Curry Week is back (22nd – 28th October) – and London, considered to be the epicentre for Indian cuisine outside the subcontinent, is advocating the need for change.
Curry may have emerged as the UK's most-loved-food dish, but now food snobs are waking up and seeing Indian food in the same aura of other fine dining elites. There is an evolution on taste and presentation, use of ingredients, creativity and innovation. Here's why its happening and the restaurants leading the change:
Pioneering change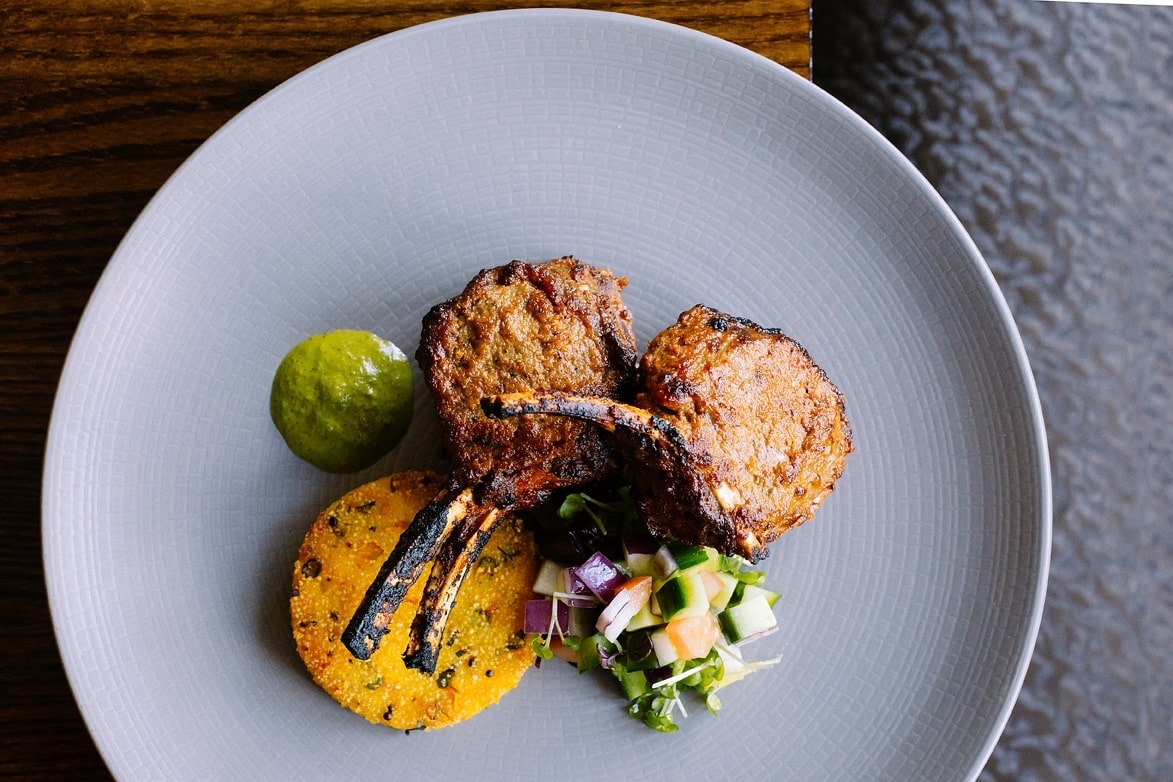 Atul Kocchar was the Head Chef at Tamarind, the first Indian restaurant ever to receive a Michelin star, in 2001. He is widely viewed as one of the pioneers of contemporary Indian food and has been at the apex of changing how the cuisine is viewed around the world.
Atul says, "Perceptions have certainly changed over the years for the better. When I started at Tamarind even my friends used to call it a "curry house". I used to get quite cross as this was a restaurant in its own right. I like to change the way people perceive and experience Indian cuisine and I take my inspiration from my native India and am continuously researching regional dishes.  There have long been connections between the UK and the Indian sub-continent, and the taste for Indian spicing and flavours was already firmly set in British culture a long time ago.  As the UK has further embraced different nationalities and cultures, so too have our palates adapted, we have become more adventurous and more sophisticated with our cuisine."
At Sindhu in Marlow Atul is championing his cuisine style out of the big restaurants in London. Sindhu is predominantly inspired from the western coast – Kerala, Goa, Bangalore etc. He uses regional and local produce and changes the menus with the seasons or monthly. This ensures he gets the best of the produce the local region has to offer, keeping the menu new and exciting.
He adds, " Our menus at Sindhu focus on seasonal British ingredients, and this is something which I have always practiced and preached, and my menus reflect this mantra.  My travels have enabled me to sample many dishes and I am always learning and researching new techniques and combinations. I do not think guests are surprised about the produce on the menu, but perhaps they might be a little more surprised about the taste sensation and flavour combination."
Tradition re-imagined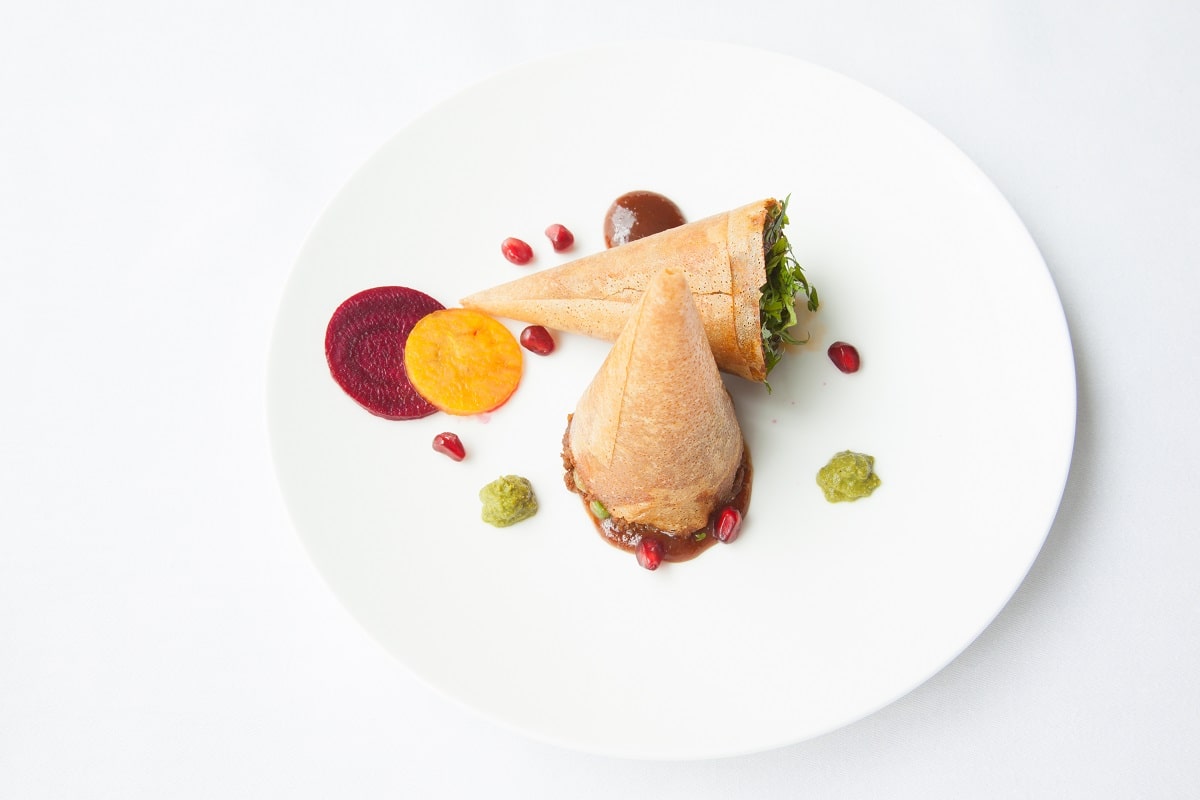 Chutney Mary was one of the landmark Indian restaurants which opened in 1990 in its original setting at the top of the Kings Road, Chelsea. Chutney Mary's creators are passionate about food, presentation and alluring settings – unique at that time. Today, in their new setting in St James's, they bring the most exceptional and unique recipes from all over India having been sought out and added with a contemporary twist.
During colonial times, hunting was a favourite sport of the Maharajah – those days are past but venison, with its delicious gamey flavour, maintains a great friendship with warming spices in Royal Indian cuisine. Venison Samosa at Chutney Mary is made by using venison meat, finely minced and sautéed with herbs and spices, wrapped in a thin wafer cone pastry, and baked in the oven.
This modern version of samosa recipe reduces the ratio of pastry to meat, using the leanest meat, keeping the full flavour, losing the oiliness and greasiness by being baked instead of being fried. Calorie-laden days are a thing of the past.
Adventurous and sustainable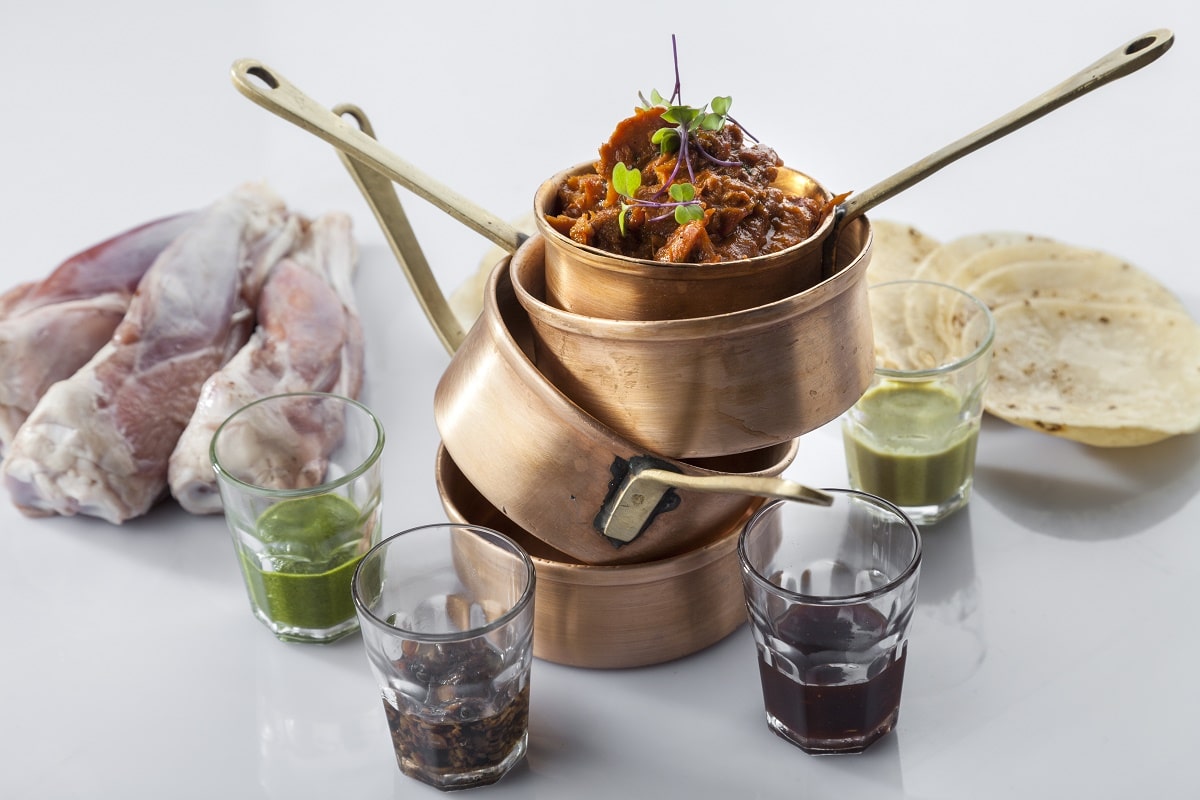 Fay Maschler, Restaurant Critic for the Evening Standard said of Indian Accent, "This is Indian food but not as we know it. It is as if a new life-giving force has entered."
High praise indeed but supported by what Head Chef Manish Mehrotra says, "The type of food that we do at Indian Accent is very, very different from what other Indian restaurants are doing," notes Mehrotra, "So no chicken tikka masala, no butter chicken. Flavours are really very traditional." Indian Accent prioritises authentic, regional dishes and flavours.
As India is such a large country, there are a lot of regional dishes to explore but note they absolutely keep Indian influences separate – so no Kashmiri lamb in Keralan spices. With Manish he incorporates all regions rather than sticking to the popular northwest frontier which is known for its kebabs and heavy curries. Vegetarians will also rejoice as Manish grew up in a vegetarian household. Although he's not a vegetarian now it taught him how to bring the best out of certain dishes.
Indian Accent has three branches – New York, New Delhi and London, and each menu has the best of of its own regional food too. One to get excited about in London is their morel mushroom dish which is a great example of his creativity.  He says, "We stuff the morels with mushroom confit and then toss it with a little bit of sweet and sour tomato curry – but it's a dry dish. So toss it a little bit and dust it with roasted walnut powder and serve it with Parmesan crisps and a little bit of morel cream. It's very meaty, very mushroomy." Heavenly!
Exploring regional variations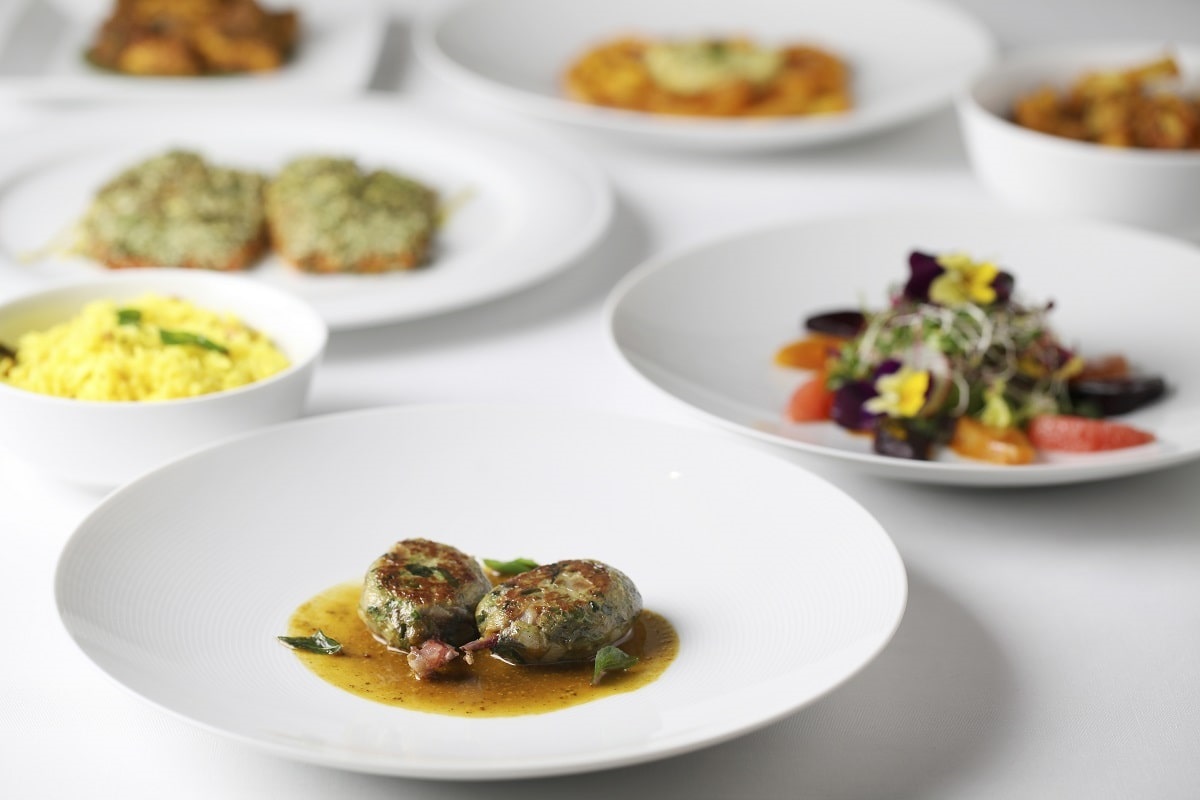 At Quilon, part of the Taj Group, diners can enjoy modern healthy dishes created with flair, style and with a deep respect for authenticity. The restaurant specialises in South-west Indian coastal cuisine so seafood is of course central. Specialities including Seafood Moilee – cubes of halibut, grouper, tiger prawns and cubes of potato gently poached in a moilee sauce, Lobster with kokum and mango and whole Sea-Bass with goan green and red masala. More traditional fare such as Chicken Roast and Malabar Lamb Biryani sit happily alongside the Head Chef, Sriram Aylur's more progressive dishes such as Pan Fried Duck Breast, Venison Coconut Fry, illustrating his dedication to modern Indian cuisine with a contemporary twist.
Sriram comments; 'I use traditional methods as well as modern techniques, combining ethnic cooking with contemporary taste.' Quilon has retained a Michelin star every year since 2008.
Evolving old traditions and modern tastes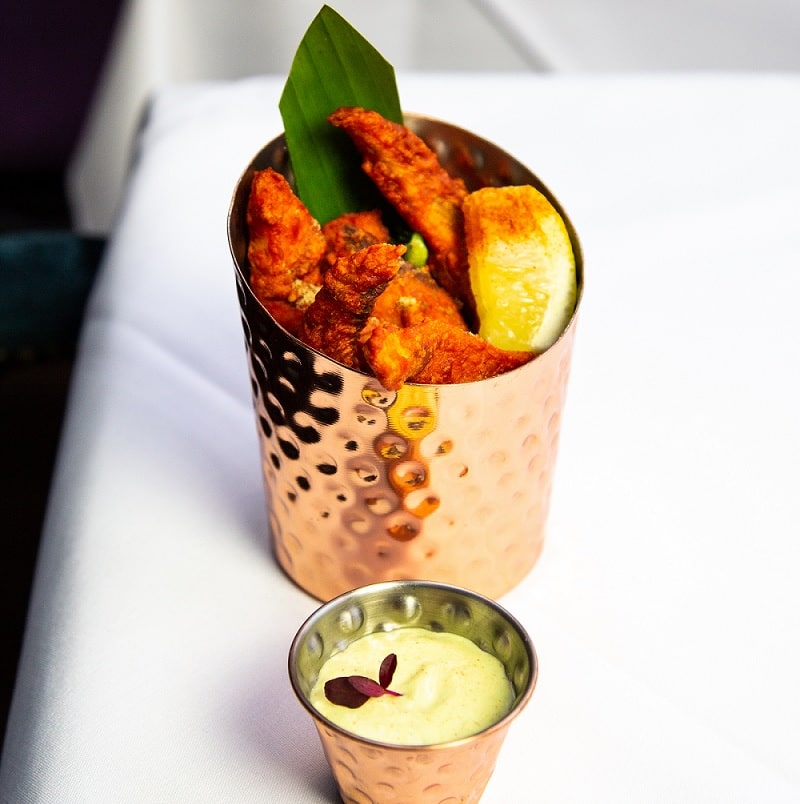 Chakra celebrates North Indian cuisine with Punjabi influences with a focus on dishes cooked in the tandoor as well as a cherry-picked selection of mouth-watering dishes from several other regions of the sub-continent. Their authentic Indian cuisine with a contemporary twist honours high-quality, fresh, seasonal ingredients. Menus are ever evolving and the offering includes innovative experiences including Indian brunch and afternoon tea. Recipes often change over time, particularly Chakra puts their own spin on tried and tested formulas to suit contemporary tastes. An example of playful menus at Chakra is what is in essence traditional "Fish Amritsari" but transforms to modernist "Punjabi Fish Fingers" (as pictured – crispy tilapia goujon with hilsa fish roe raita, Indian lemon). Essentially the same dish, but accompanied by hilsa fish roe raita, whilst presentation is given a wow factor.
Blog feature image used is also Chakra. 
Iconic yet always developing
Tamarind of Mayfair, 20 Queen Street, London W1J 5PR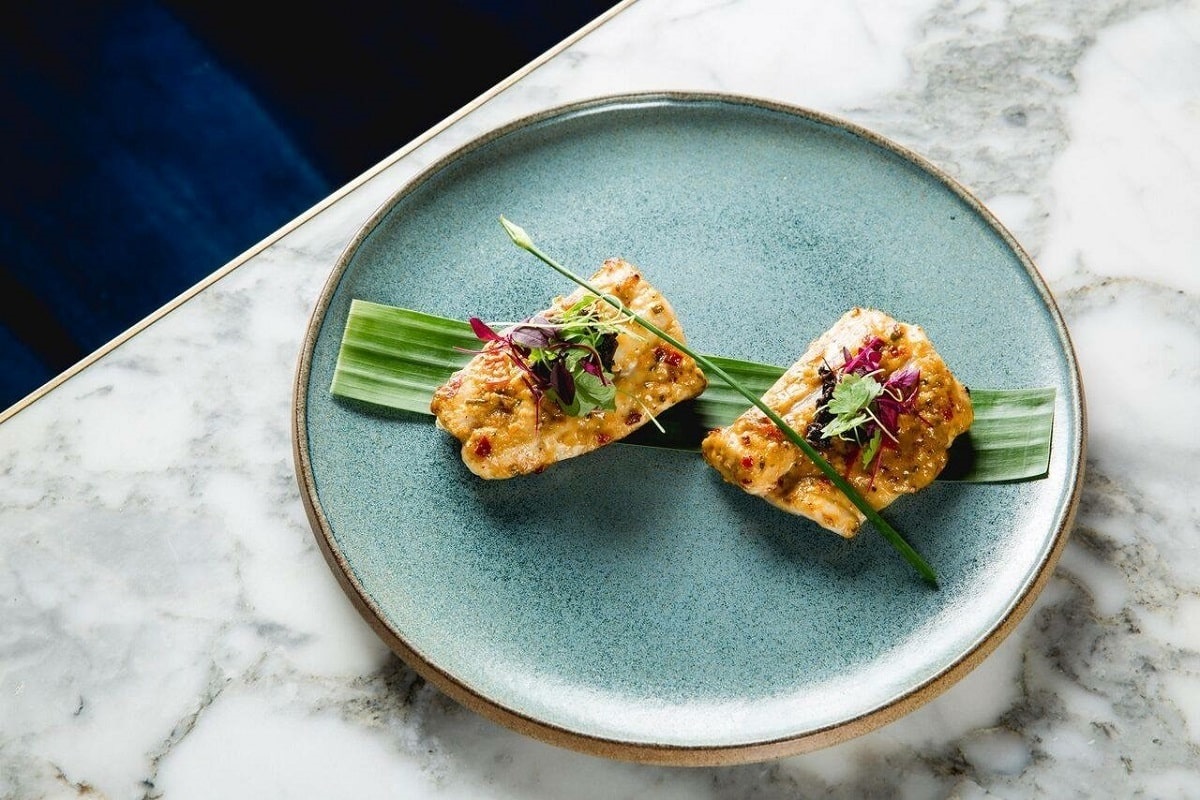 Tamarind was the first Indian restaurant, not only in the UK but throughout the world, to win a Michelin star back in 2001. Now, as of then, it continues to evolve the cuisine, its presentation and the destination. This year Tamarind starts a new chapter with a reinvented approach to the menu and brand new interiors to its glossy Mayfair restaurant. It is currently closed for the refit but due to reopen mid-November, however we sneak a preview of one of the dishes:  Grilled Seabass fillet marinated with a glaze of coconut, kashmiri chilli and curry leaf, served with black olive salsa.
Richest of flavours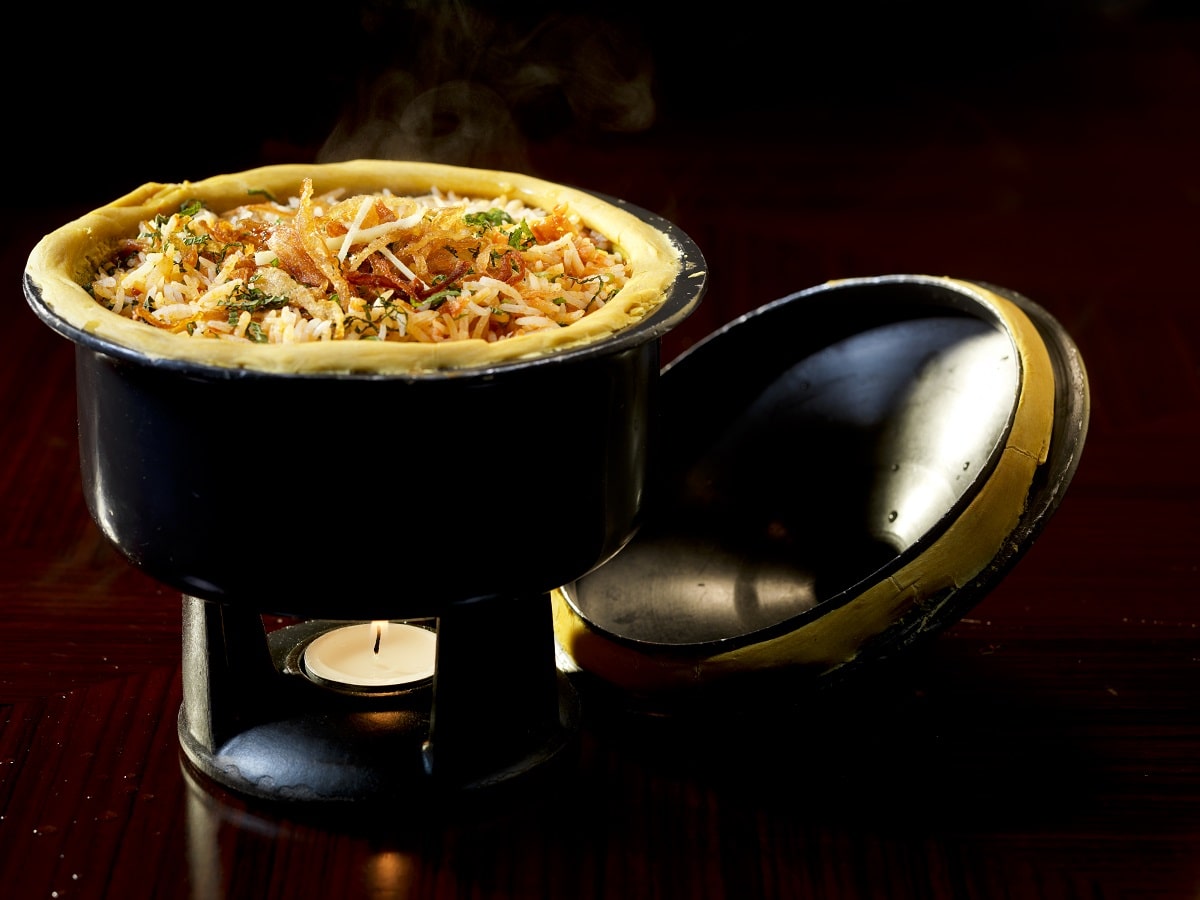 Amaya gained a Michelin star on its first year of opening in 2004 and has held it for the last 14 years. It offers the sophisticated grills of India infused with subtle complex flavours, cooked in a theatrical open kitchen surrounded by dramatic interiors.
An example of their critically acclaimed dishes would be this rice dish fit for a king, an intense and rich biryani cooked in layers of meat and flavourful basmati rice in herbs and spices. Each pot is individually cooked on "dum" or steam generated within the pot by sealing it with dough. The flavour of the Biryani changes every month.
Classical Modern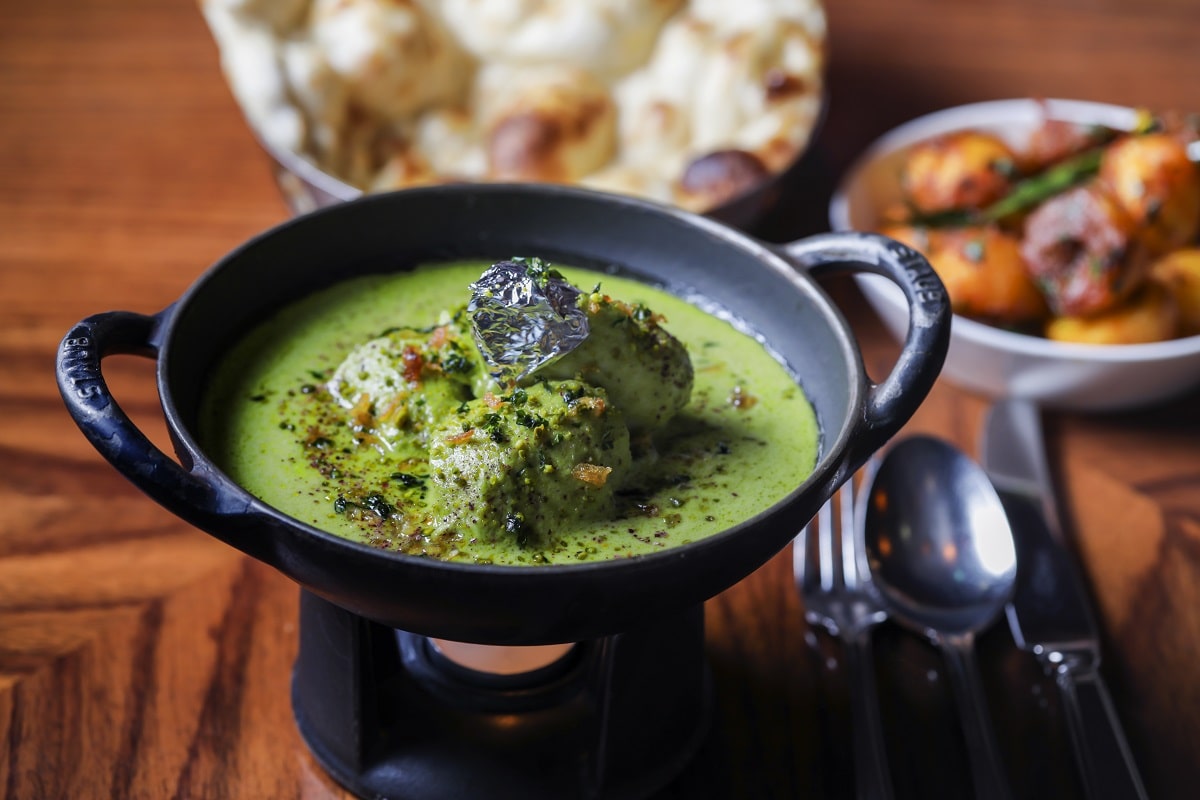 Veeraswamy is the UK's oldest Indian restaurant established in 1926 by the great-grandson of an English General and an Indian Mughal princess. It remains a legendary culinary landmark, both for its remarkable cuisine style, rich history and its opulent interiors.
Dishes pay culinary homage to our predecessors. The dish pictured is delicious and unusual, a Mughal court recipe made with boneless chicken breast in a delicate sauce of pistachio, aniseed and cardamom. It has a rich, velvety sauce with lots of depth of flavour and will definitely have you reaching for that extra spoonful. Veeraswamy has held a Michelin star since 2017.
***
Celebrate National Curry Week with the Luxury Restaurant Guide – download our FREE app here and find the best Indian restaurant near you