Chef's Recipe : Gnocchi with Truffles by Daphne's Head Chef, Michael Brown
As truffle season sets in, enjoy this delightful recipe from Daphne's – one of the Italian mainstays in London, synonymous with the culture of Italy, in effortlessly chic and stylish surrounds.
Daphne's truffles come from the region of Le Marche in Italy.  The white truffle season runs from late September/October (depending on the weather) to January.  These tantalising tubers continue to evade attempts to cultivate them, so the ancient method of hunting with dogs, under a shroud of secrecy, is the only way for truffle hunters to ensure their valuable stock.
Serves 4
Skill Level: 2 (1 simple to 5 being complex and challenging)
For the Gnocchi
1kg Maris Piper, King Edward or Rooster (ie a good baking potato)
500g 00 flour
A large pinch of table salt
Olive oil for sprinkling
For the sauce
250g salted butter chopped roughly
200g freshly grated Parmesan
50ml water
Sea salt flakes & freshly ground black pepper
25g fresh white (or black) truffle
Table salt for cooking
Wash the potatoes, skins on, and bake or boil them until cooked.  Cut in half, scoop out the hot potato flesh and push through a sieve, mouli or ricer into a bowl.  Add the flour and salt.  Mix well until a dough is formed.  If wet, add more flour.  Taste to check seasoning.  To shape the gnocchi, use a metal dough scraper or sharp knife, and cut into equal parts about the size of a small bread roll.  Roll into chipolata sized shapes about 1.5cm in diameter.  Now cut the "chipolatas" into 2cm pieces.  Dust with flour and, one by one, pinch one side of it whilst pressing it over the head of a fork – thus creating grooves on one side and an imprint on the other.
Bring a large saucepan of salted water to the boil.  Add the gnocchi (in batches if necessary) until they float to the top, and remove with a slotted spoon, putting straight into a large bowl of iced water.  Drain dry and sprinkle with olive oil.  Keep to one side.
For the sauce, add water and butter to a large frying pan on a medium heat.  Stir until the butter has melted.  Add the Parmesan and stir until melted.  Remove from the heat.  Season.  The sauce should be pouring cream consistency.  Too thick, add water; too runny, add Parmesan.
Simultaneously, bring a large saucepan of salted water to the boil.  Add the gnocchi and cook until they float to the top.  Remove with a slotted spoon, adding to the sauce.  On a medium to low heat, stir until the gnocchi are coated.  Spoon into 4 warmed bowls.  Shave thin slices of truffle over the top using a mandolin or peeler.  Serve immediately.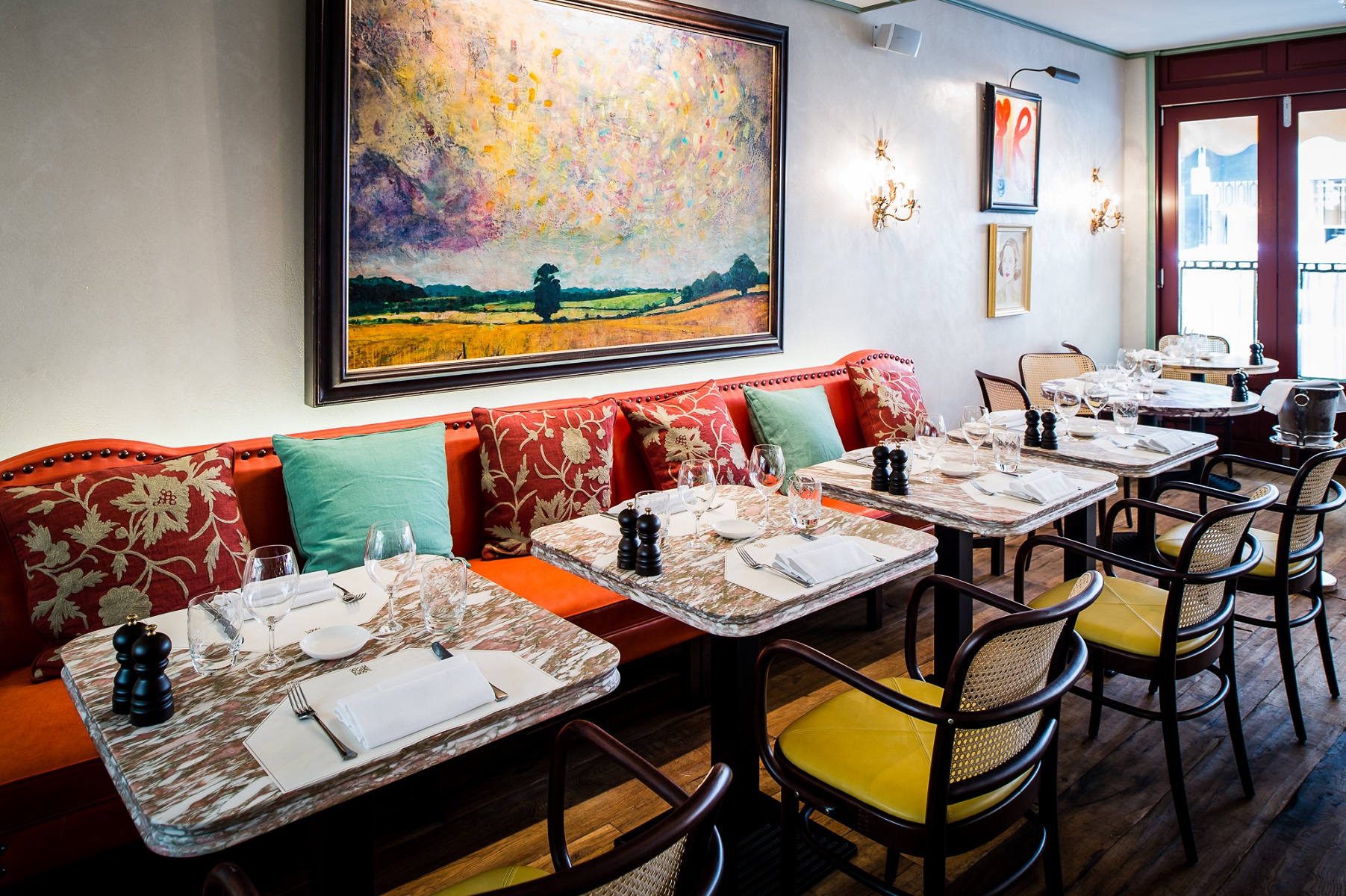 Discover all the finest restaurants to dine at together with gourmet news and recipes with the FREE Luxury Restaurant Guide app here.