The Brown's Clarendon Tea with a Fashionable Plant-based Twist
Expensive teas, with all its accoutrements, have always been popular; but plant-based is now the tea of choice for modern day fine-entertaining. Brown's, which is forever connected with royal tea taking, is offering members a complimentary plant-based tea experience (priced at £65pp) to enjoy with friends in the new surrounds of its Clarendon Room.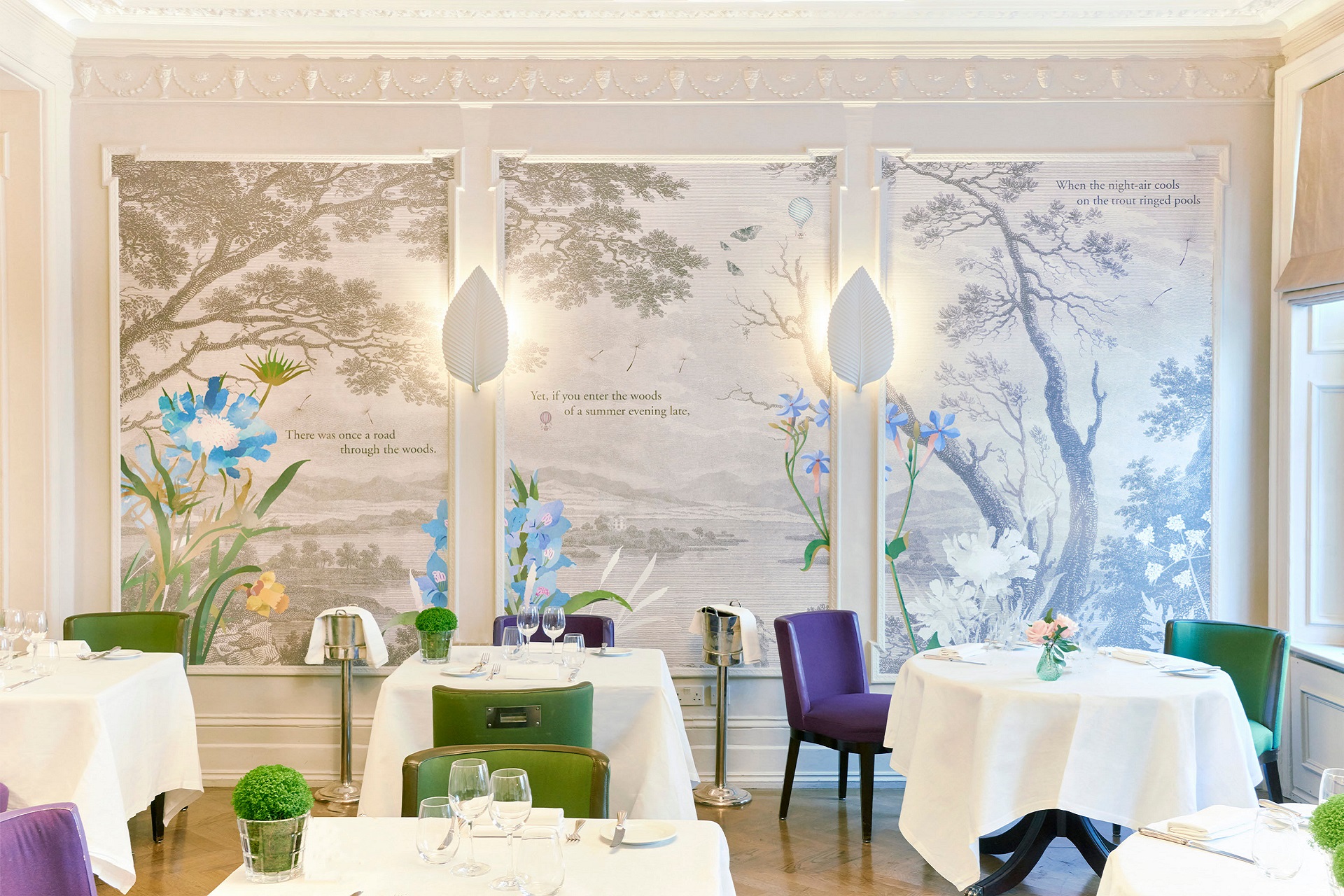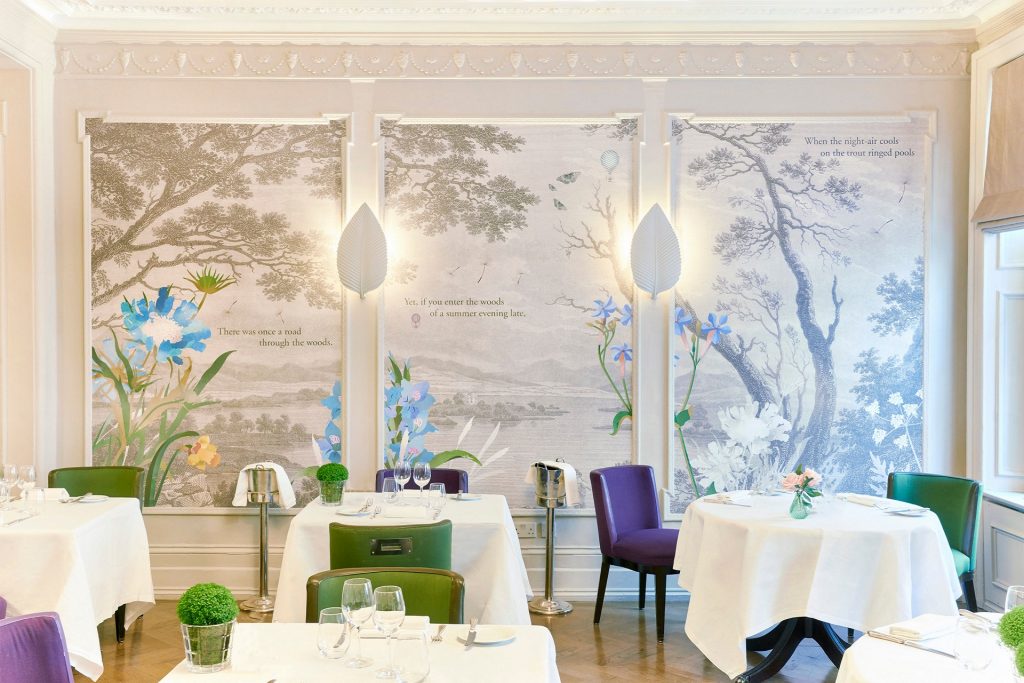 Discover
At Brown's, haute cuisine meets total splendour. Enjoy sumptuous plant-based savouries and vegan desserts in the distinctively patterned Clarendon Room with its hand-painted woodland scene and poetry inscribed walls. The luxury tea features neatly trimmed sandwiches with delicious vegan fillings such as Cucumber, Mint and Vegan cream cheese; Quinoa cracker, Cashew nut hummus, Beetroot and Pomegranate; and Coronation curried vegetables, Toasted almonds, Apricot; and desserts such as Passion fruit and Coconut mousse; Chocolate, Spiced pear and Caramel cube; and Rhubarb and Vanilla macaron.
Alternatively, enjoy a traditional (non-vegan) tea with a classic sandwich selection including the daintiest of pastries and pillowy scones laden with fresh cream and jam.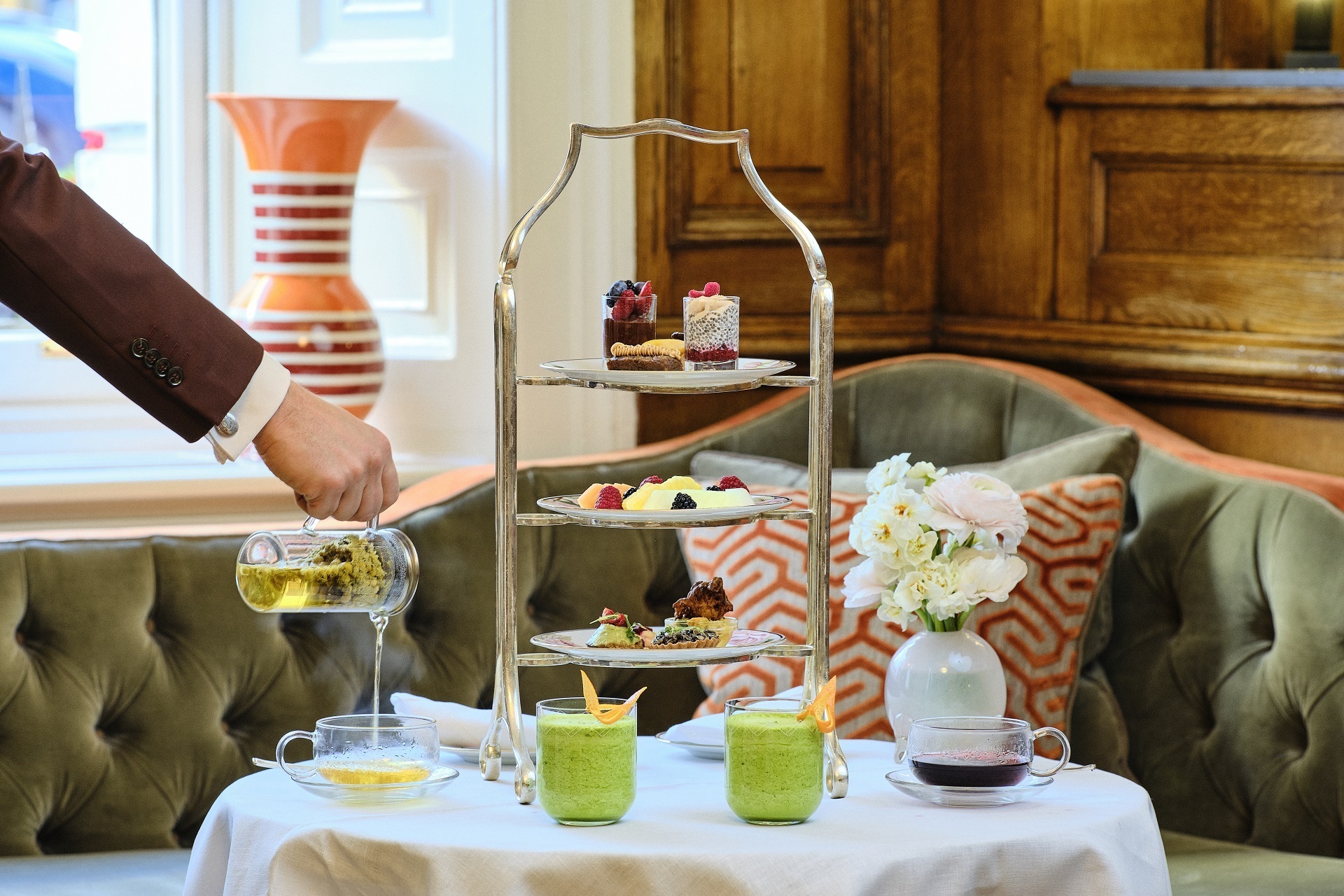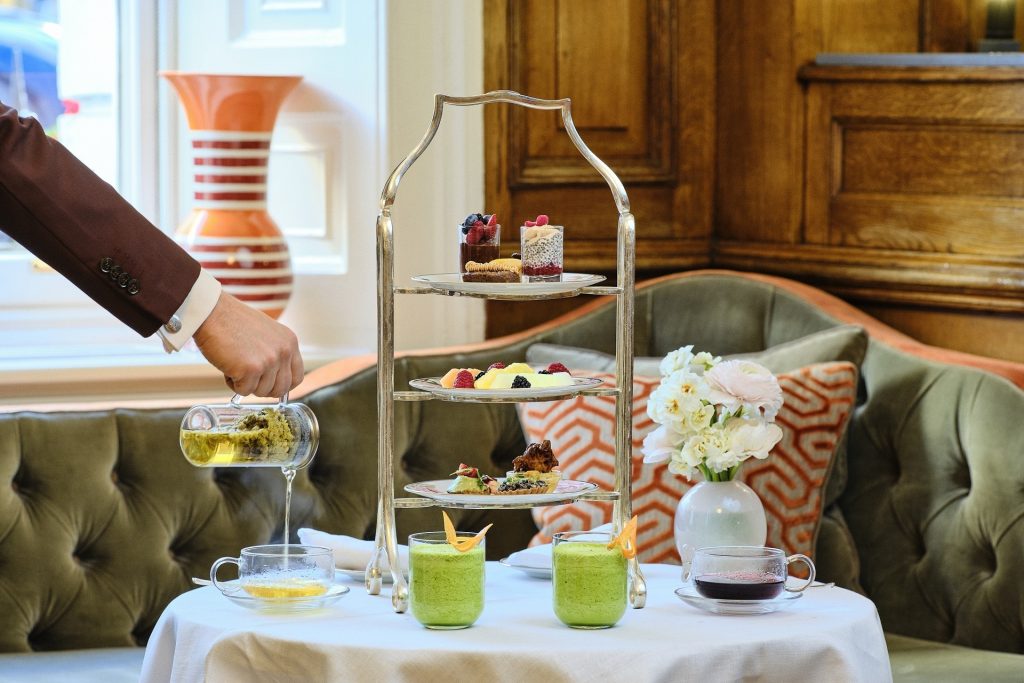 The Clarendon Tea Experience
Members have been gifted an exclusive digital voucher to dine complimentary when dining with two or more guests, or; member dines half price (one person half-price) when dining with one guest. Offer valid all week, until 11 March, 2022. Excludes Valentine's weekend and day.
The digital voucher has been placed under the Experience tab on the app.
How to Enjoy
Pre-booking is required quoting 'LRG Clarendon Tea Experience' and your membership number. To book call +44 (0)20 7518 4006 or email drawingroom@roccofortehotels.com. Then simply present this digital voucher screen from the app to the attending waiter on the day for them to effect 'Redeem Experience'.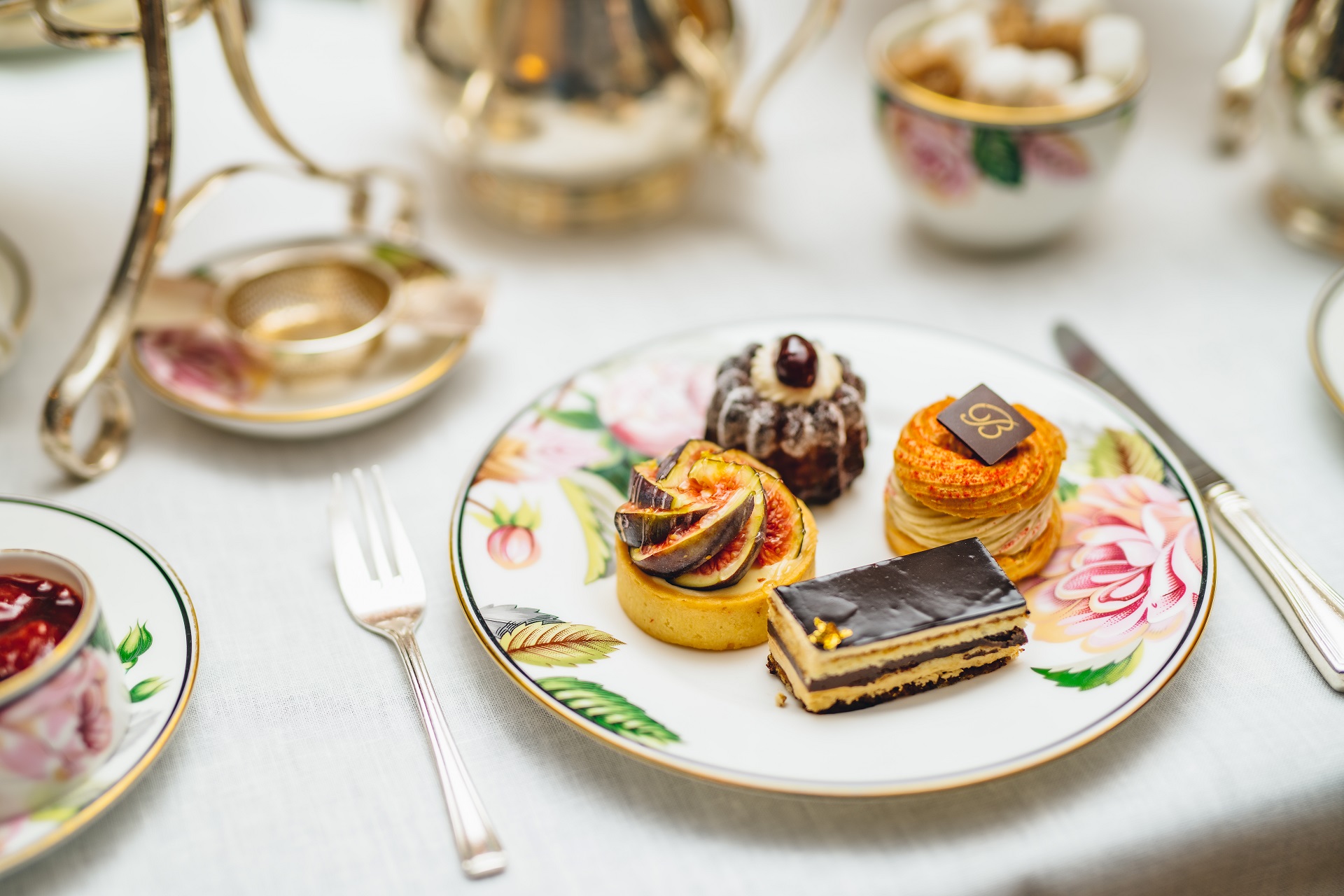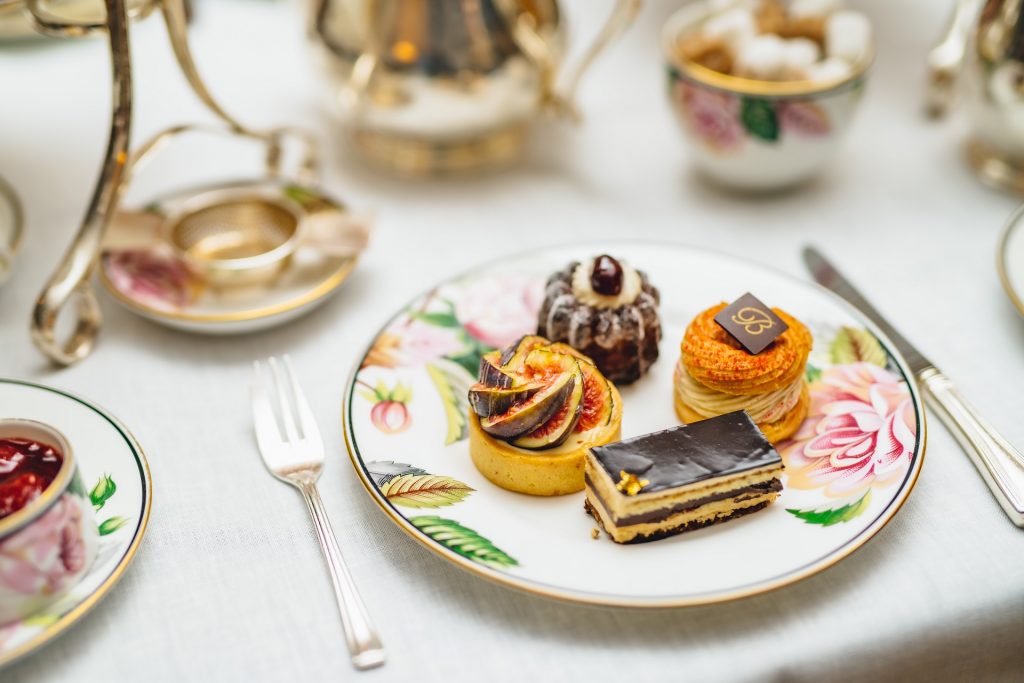 Terms and Conditions
This one-off digital experience is valid all week until date shown. Promotion means: When two people dine (member and one guest) for tea, one person only dines half price. When three people or more people dine (the member and two guests or more), the member dines complimentary. Afternoon Tea is served between 12.00 – 5.30pm. Pre-booking is essential, quoting your membership number. The experience is valid on presentation of the screen and redemption code applied by the host destination. Subject to availability and valid until date shown. Not valid in conjunction with any other offers or on Valentine's weekend or day. Only one experience redemption permitted per booking.
Not a Luxury Restaurant Club member?
Join here to enjoy this gift and dining privileges from over 425 of the finest restaurants in the UK.