Step Inside The New Look Mandarin Oriental Hyde Park, London
Just in time for festive joviality, the Mandarin Oriental Hyde Park has reopened its doors for its restaurants, event spaces and spa following its most extensive renovation in its 115-year history. The hotel has been given an ultra-stylish new lease of life by a crack team of  designers: International renowned interior designer, Joyce Wang has taken inspiration from the hotel's royal heritage and the glamour of the early 20th Century Golden Age of travel for all public areas, rooms and suites; and esteemed New York designer Adam D Tihany has redesigned the spa, as well as light refurbishment of the hotel's popular restaurants and bar.
The results speak for themselves at this venerated grande dame of hotels with its prime location and truly impressive design details. Take a look inside: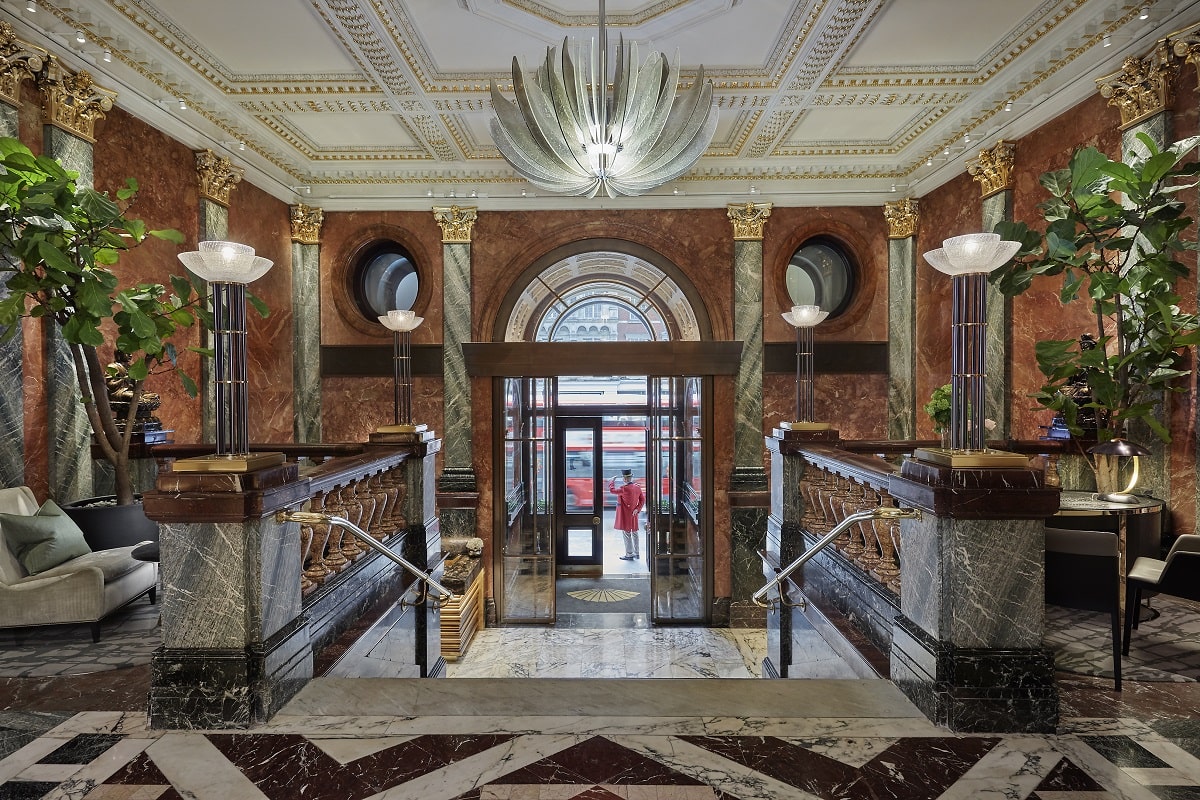 Joyce Wang has transformed the Lobby Lounge and Reception areas using contemporary materials juxtaposed with more traditional finishes. Upon arrival, guests are greeted with a centrepiece glass chandelier in the shape of a closed flower bud, which is further complemented by an open flower blossom chandelier suspended over the lounge area, where a vibrancy of colour in upholstery and wall coverings animates the space.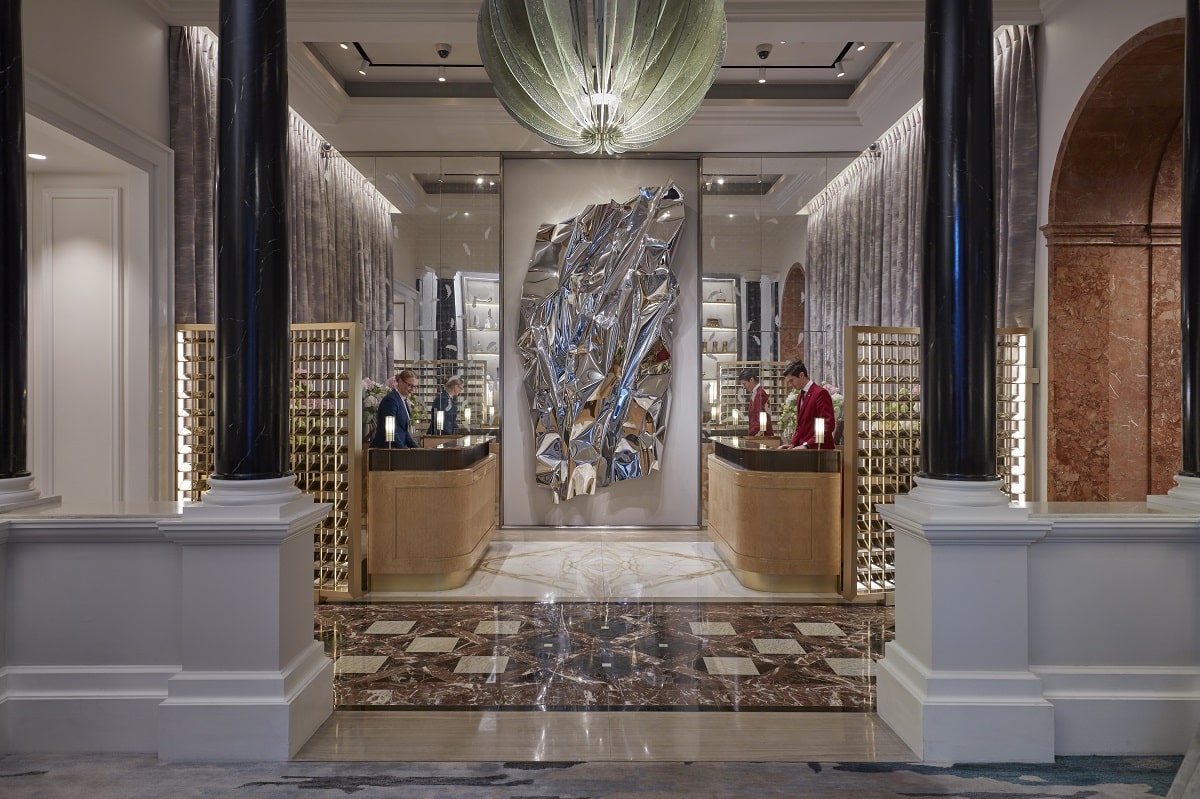 The reception artwork by Fredrikson Stallard, is an abstraction of the textured and layered bark of the Plane Tree – the signature tree of Hyde Park.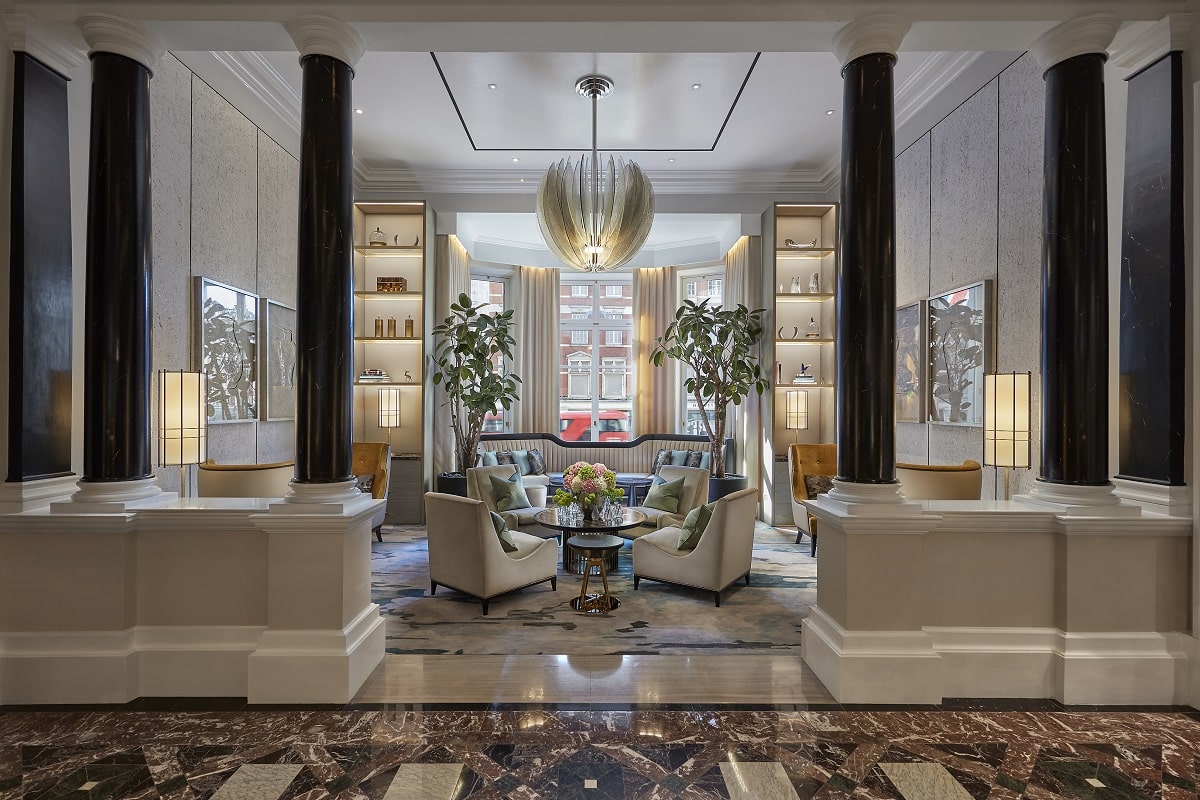 The Rosebery, the contemporary salon for afternoon tea with bespoke blends, plus cocktails, blends seamlessly off the from the Lobby with its nature inspired decor.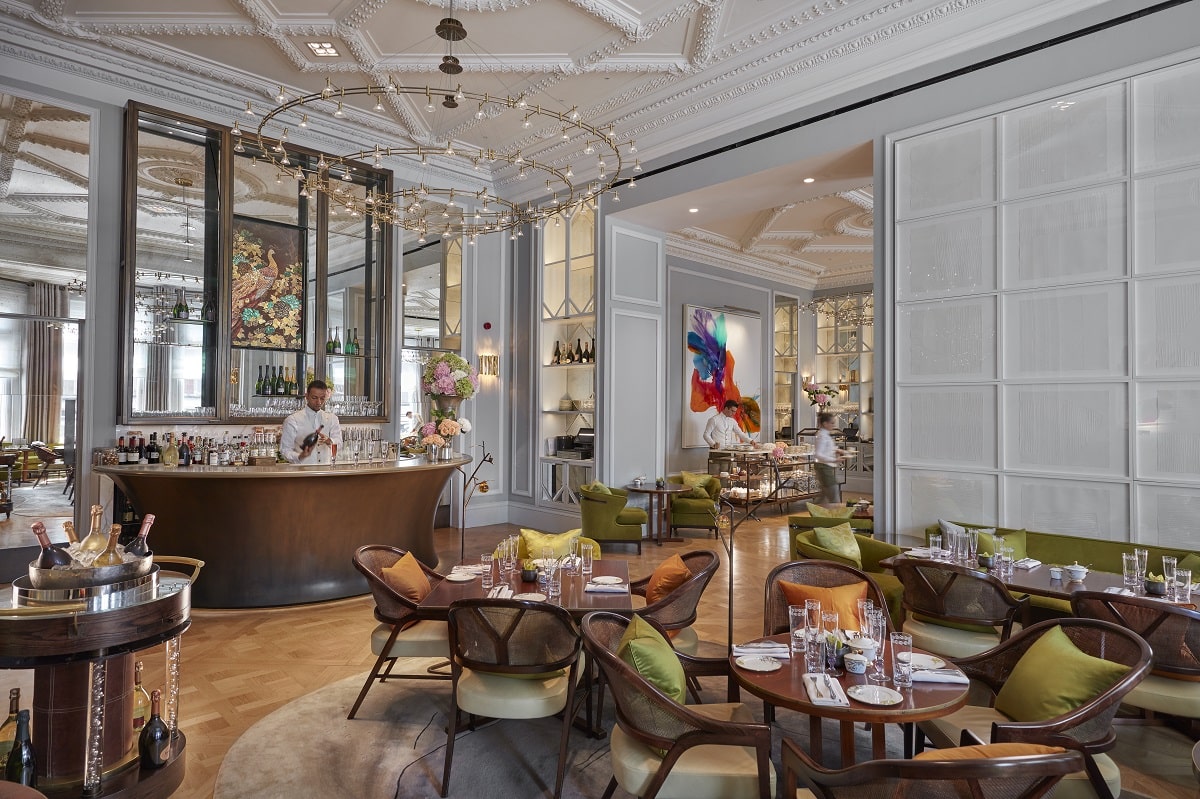 Award-winning Dinner by Heston Blumenthal has reopened with Chef Ashley Palmer-Watts at the helms showcasing a new selection of dishes. The restaurant's iconic meat fruit has made a comeback, featuring a festive twist with a plum jelly rather than traditional mandarin jelly.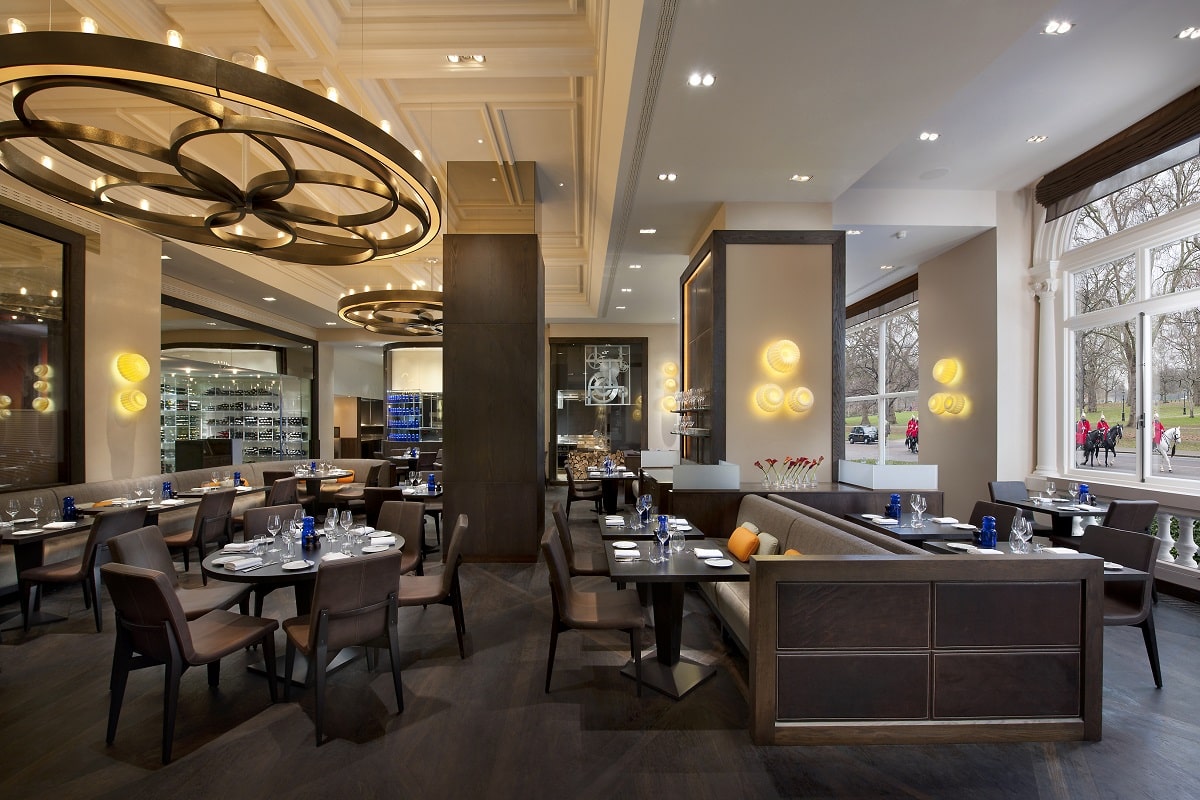 Bar Boulud reopened on the 4th December with English born chef John Barber, who played a crucial role in opening the restaurant in 2010. His menu features dishes with a British contemporary twist on French classics.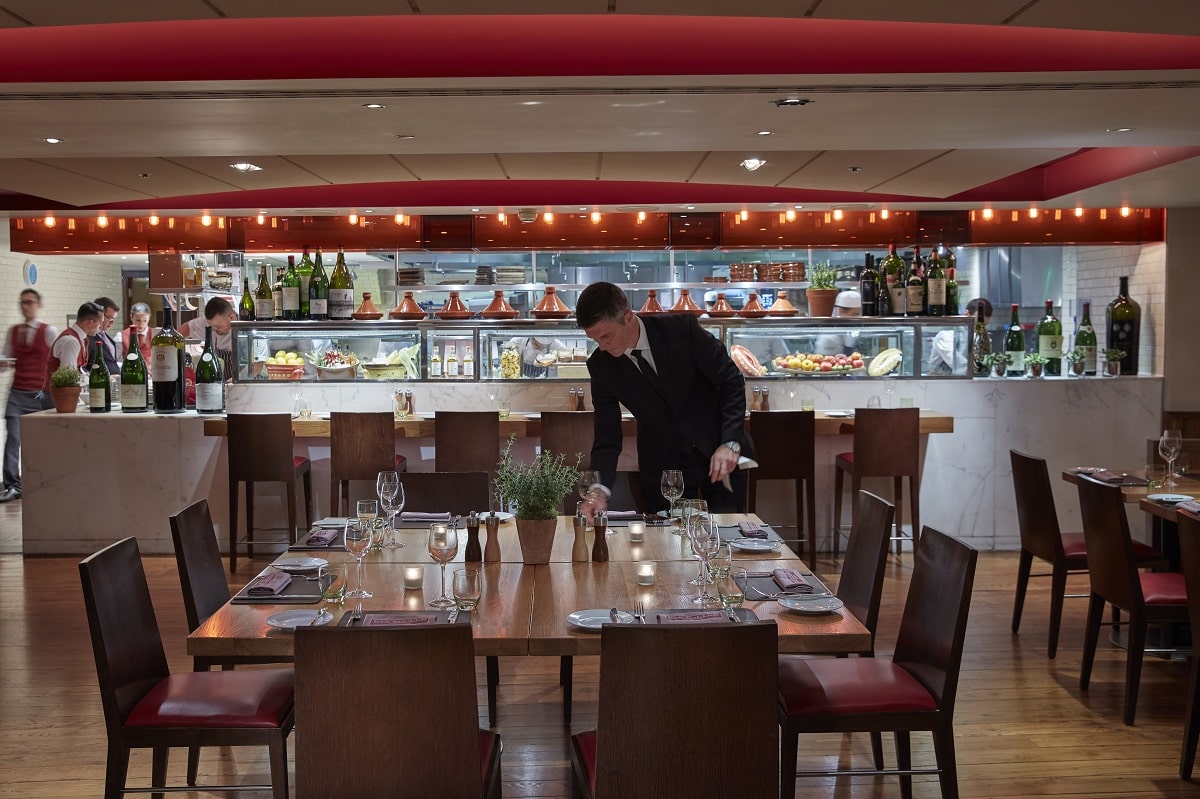 New York designer Adam D. Tihany, has overseen the redesign of the next-generation Spa at Mandarin Oriental, London. In keeping with the fresh new look, the extensive spa menu has also been enhanced to include exclusive partnerships with some of the most sought-after health and wellness experts in the world. The new spa features 13 individual treatments rooms, an Oriental Suite with two massage beds and a Rasul water temple, a room designed for traditional Chinese Medicine consultations and treatments, a Bastien Gonzalez Pedi:Mani:Cure Studio and two additional beauty rooms providing a series of results-driven express treatments.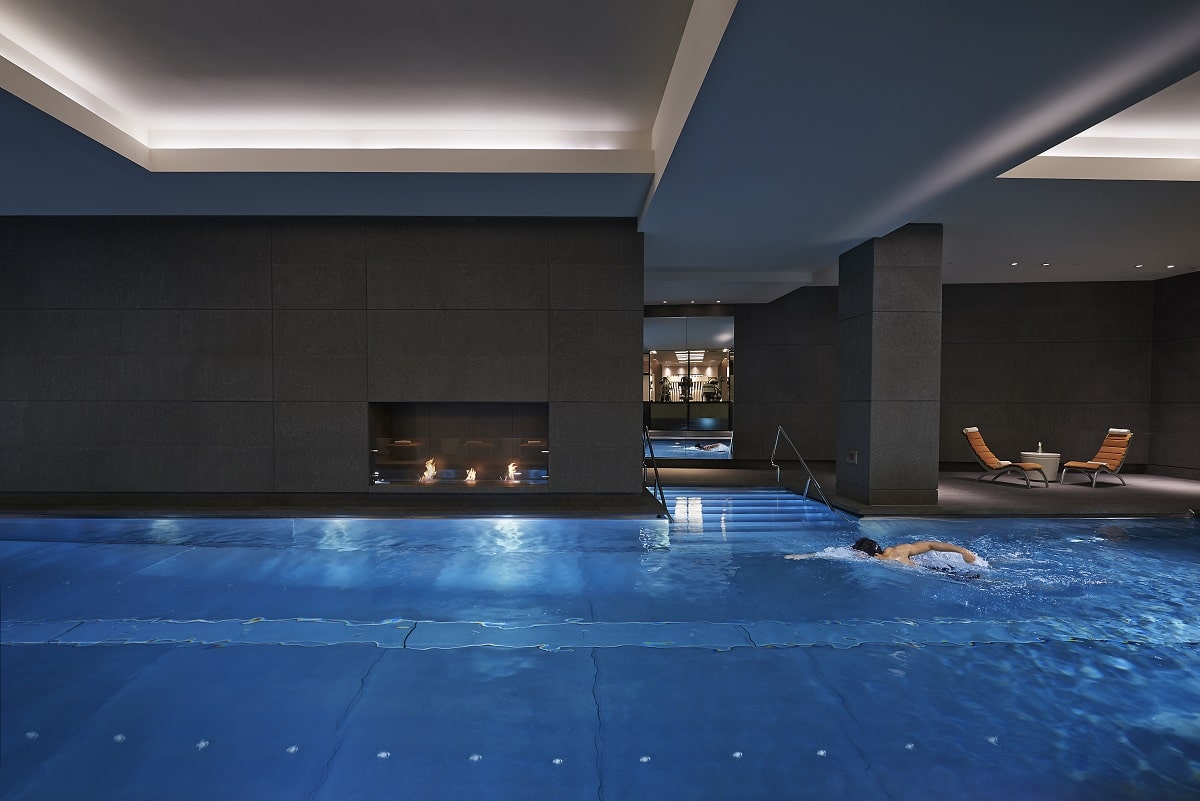 The guest rooms and suites will be reopening this coming Spring but reservation lines are now open. All 181 guestrooms and suites are more luxurious and comfortable than ever with two new penthouse suites featuring private terraces with extensive park and city views. Art deco-inspired features including carefully curated artworks and custom-designed furniture, elegant, acorn-inspired lights and bark effect wall coverings are all part of the new décor. Throughout the renovation process, Joyce Wang worked closely with artisans to create bespoke pieces such as hand-etched mirrors and unique pieces of art resulting in an exquisite level of design and craftsmanship.