Coronation Celebrations in the UK's Finest Destinations
Mark the crowning of King Charles III in London's Westminster Abbey this May 6th in fine fashion with these quintessential brands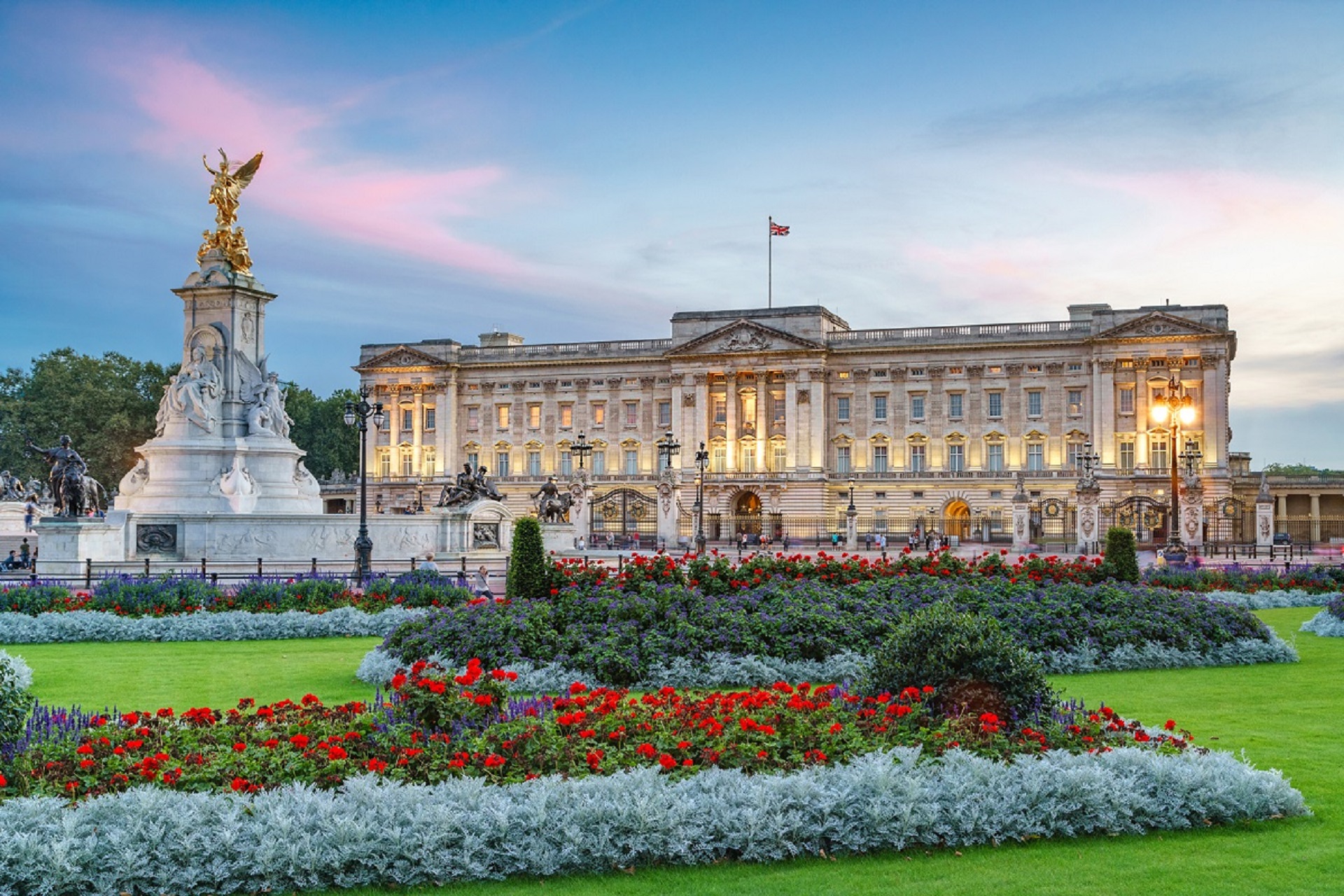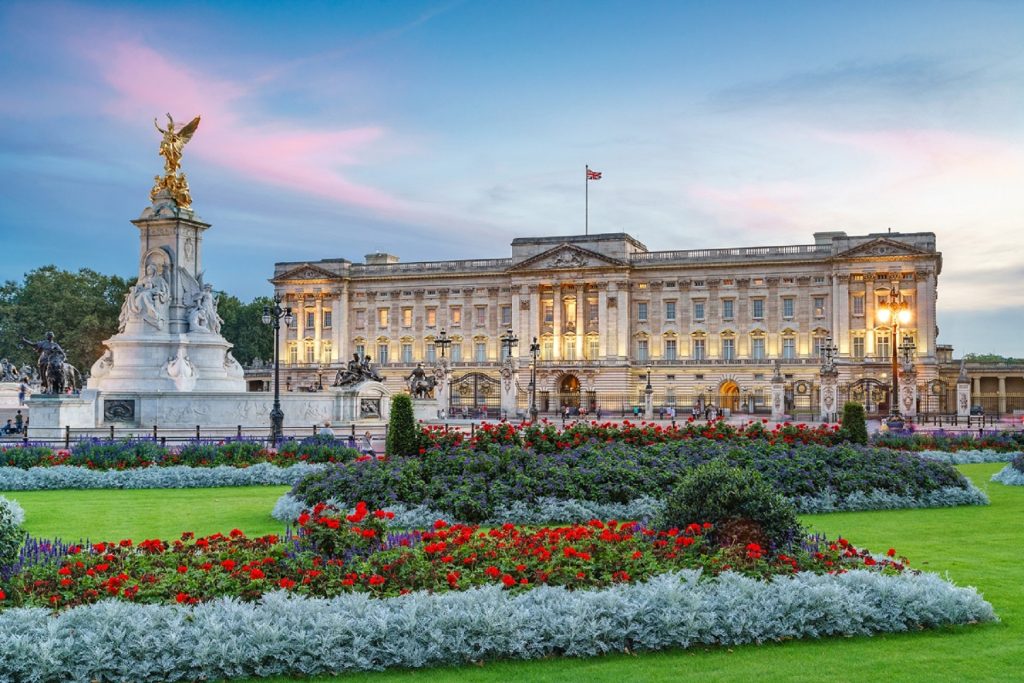 THE LANESBOROUGH
Hyde Park Corner, London
Coronation Menu | 2nd – 12th May
At The Lanesborough, adjacent to Buckingham Palace Gardens and literally a stone's throw from the procession route, Executive Chef Shay Cooper has crafted a special five-course Coronation menu from only the finest British produce sourced from around the country, including some of The King's favourite foods, £125pp.

Club Offer: Complimentary glass of Champagne when dining. Discover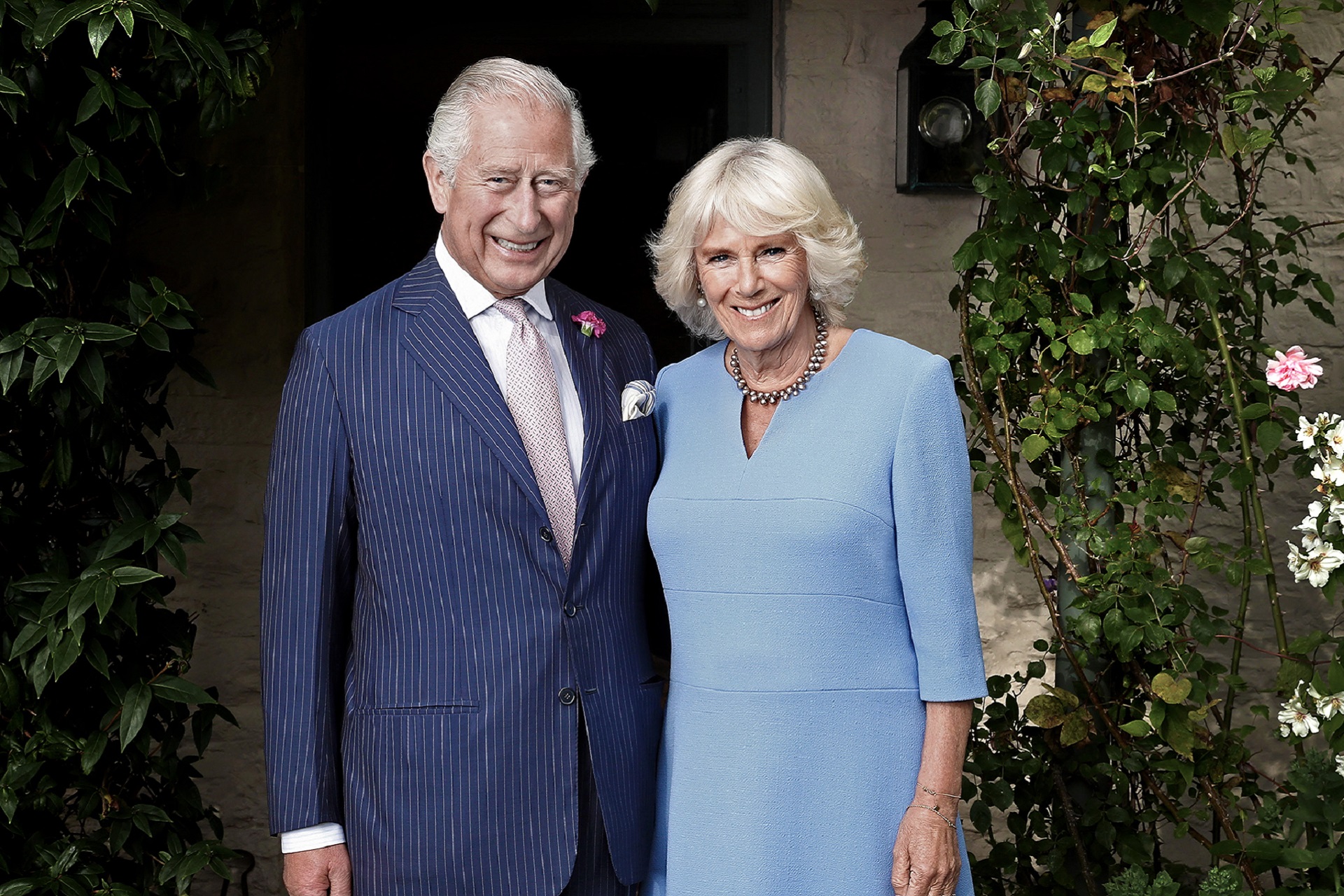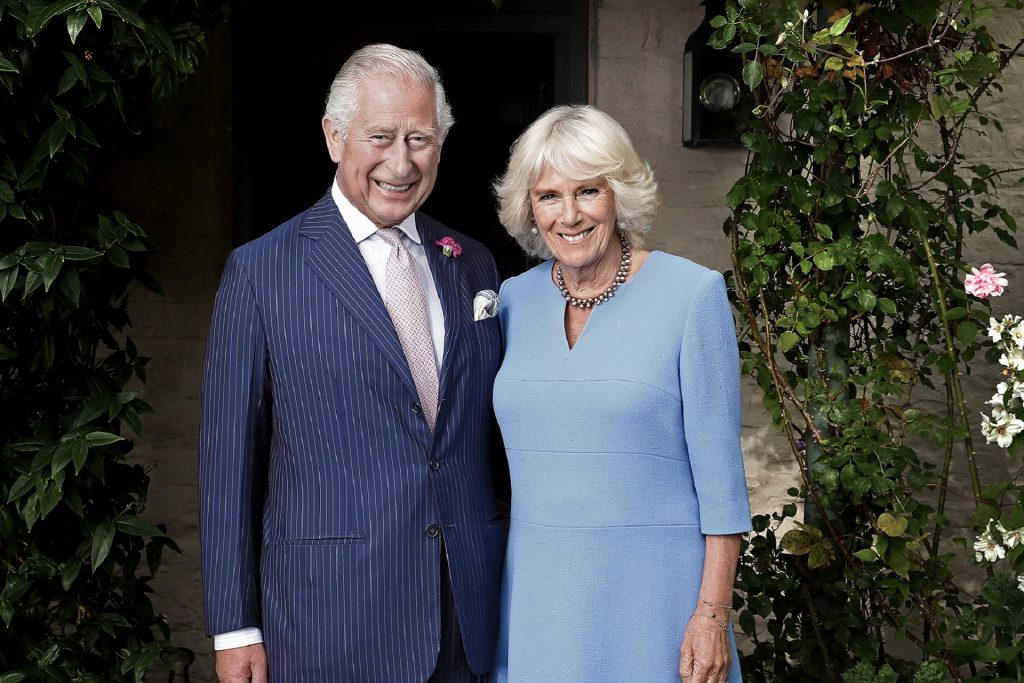 THE LANESBOROUGH
Hyde Park Corner, London
Coronation Book Talk with Getty Images Royal Photographer | Thursday 20 April
Chris Jackson, Getty Images' multi-award-winning Royal Photographer, showcases his work with the Royal Family and his latest book, £50pp. Discover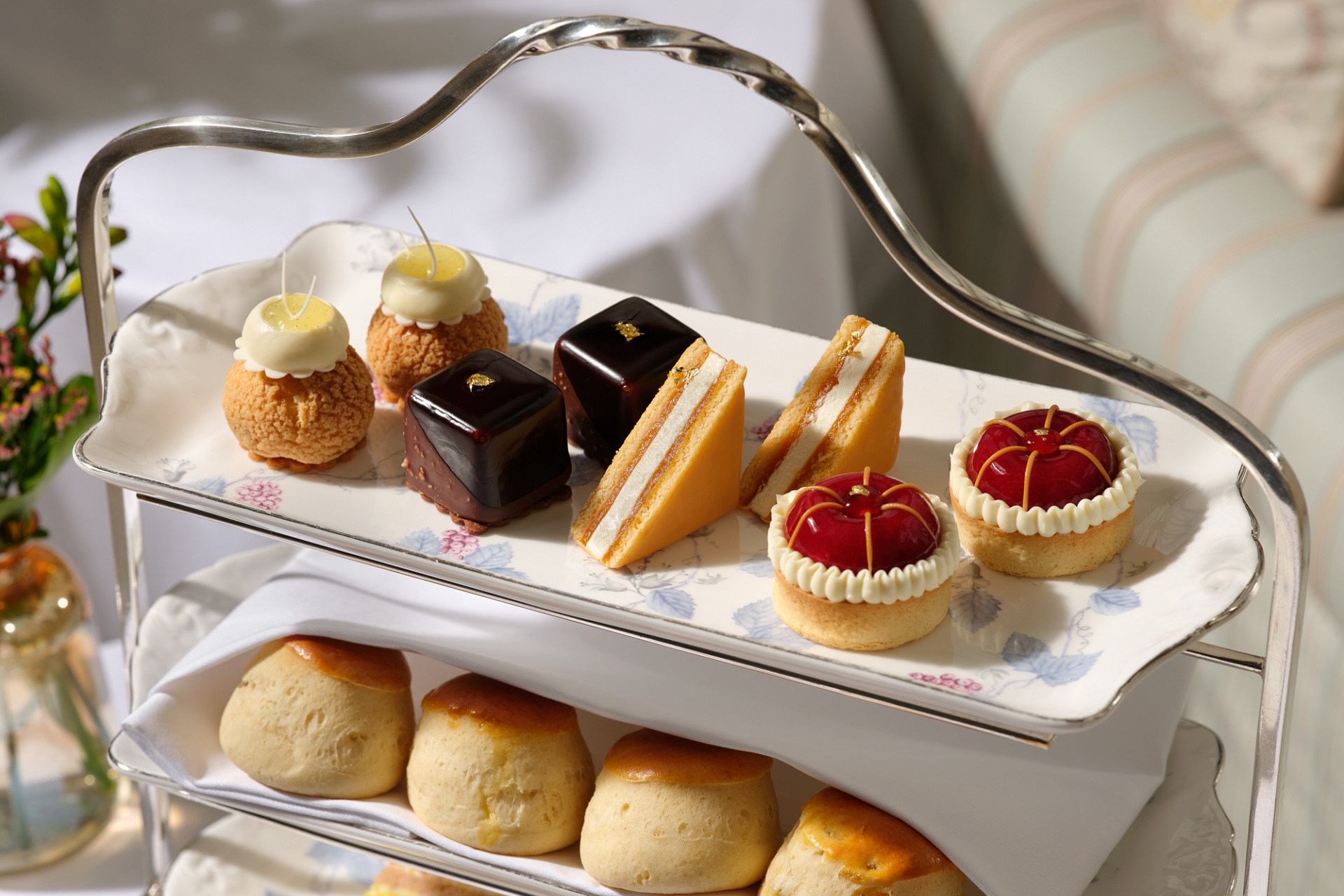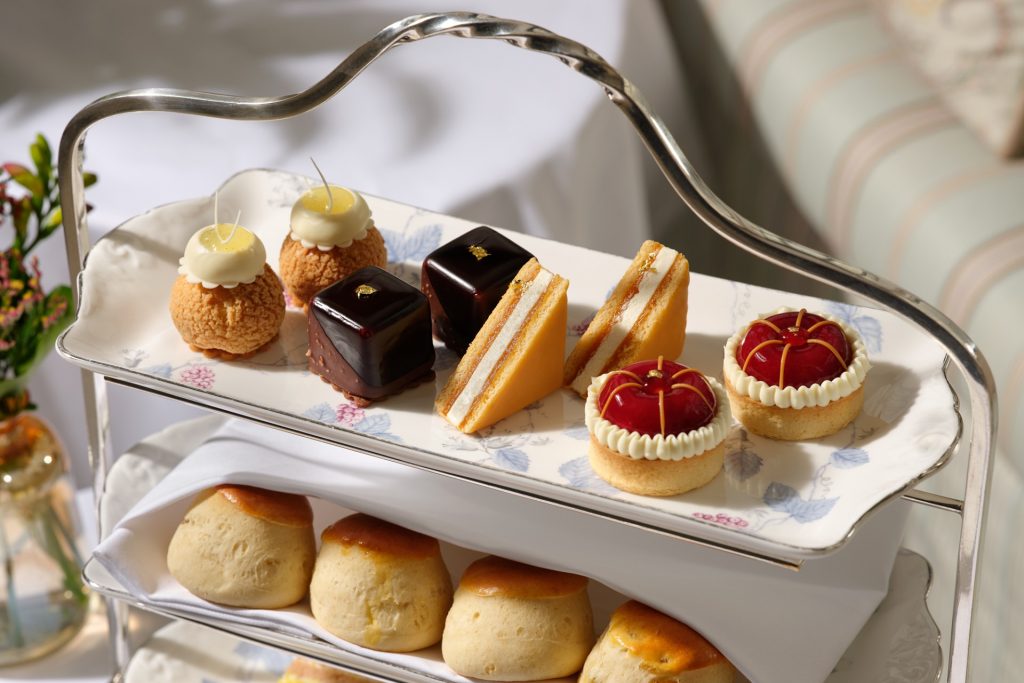 COWORTH PARK
Ascot, Berkshire
Coronation Afternoon Tea | 17th April – 21st May
A firm favourite with royals, Coworth Park is celebrating in style across April and May for The King's Coronation. Join in the fun and experience an award-winning majestic Afternoon Tea next to Windsor Great Park, £55pp or £75pp with champagne.

Club Offer: 10% off Afternoon Tea, Monday to Friday. Discover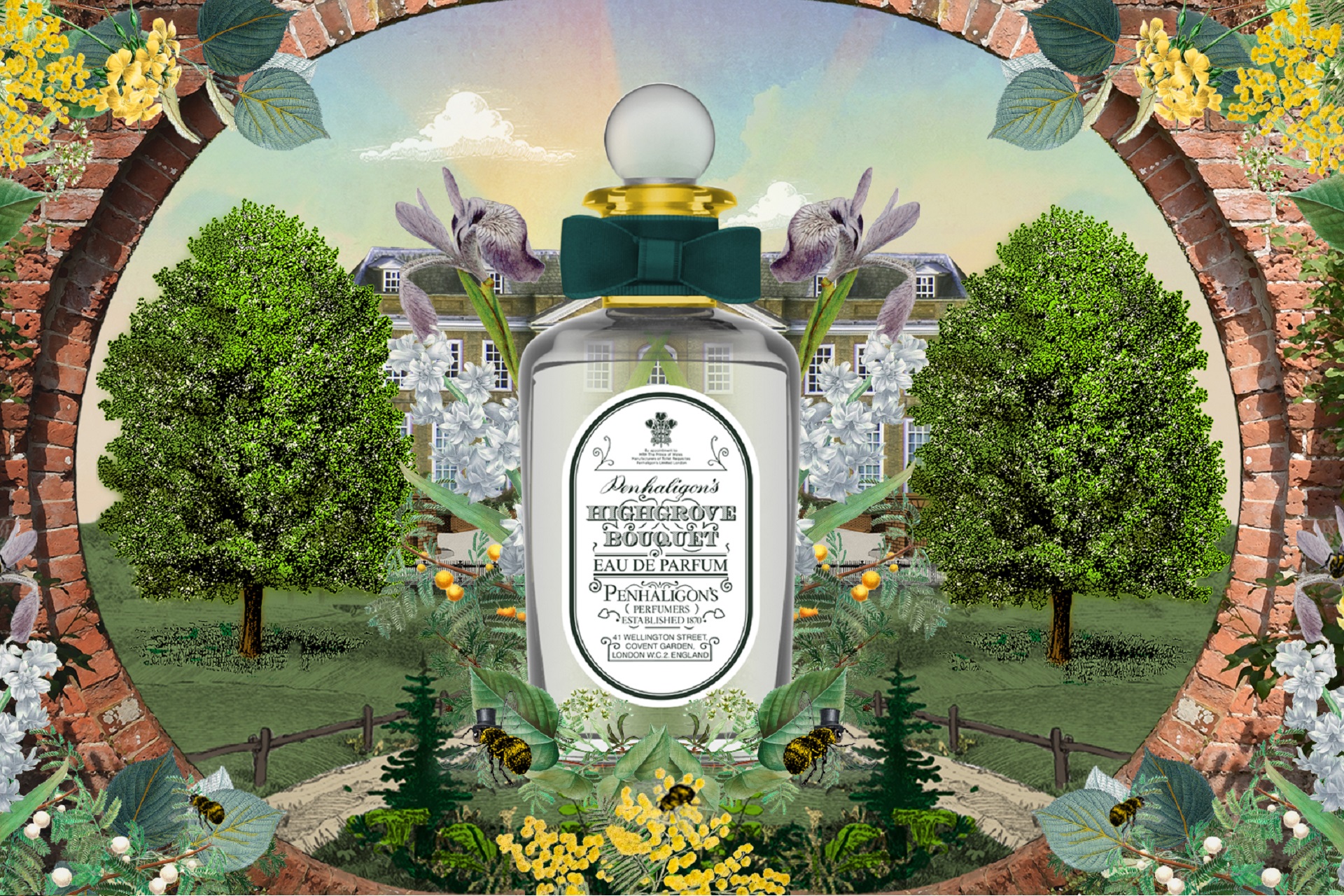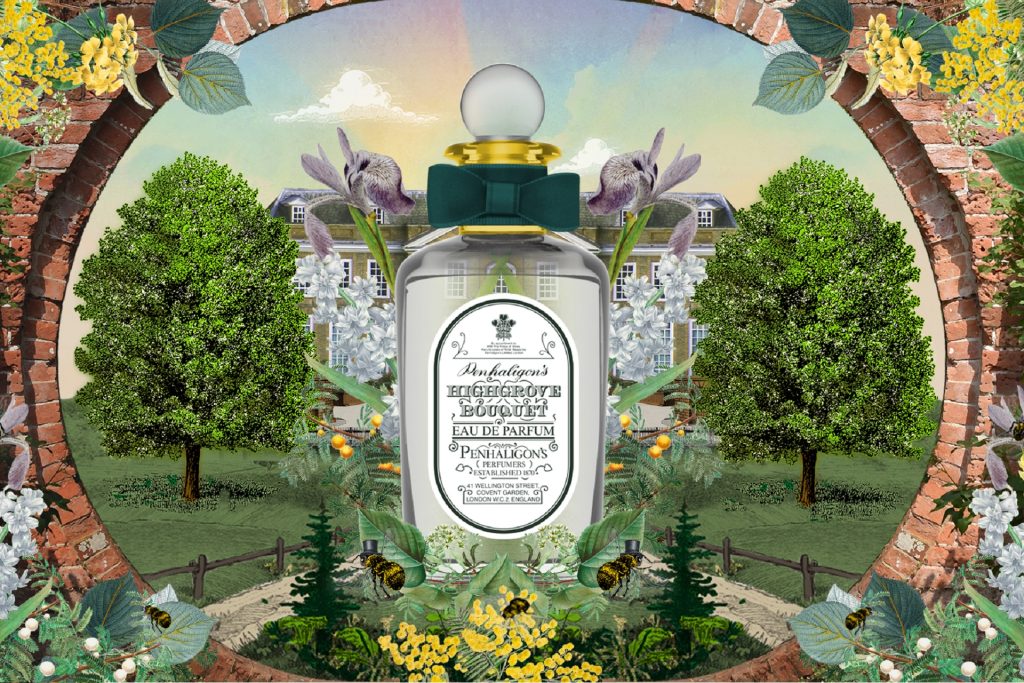 THE ROYAL CRESCENT
Bath
Coronation Garden Party | Friday 5th May
Celebrate in the garden of The Royal Crescent, accompanied by a jazz band, Afternoon Tea with special Highgrove Bouquet Summer Cocktail, lawn games and the glorious scent of Highgrove Bouquet by Penhaligon's Perfumers, £95pp and £30 per child. Discover.
THE DORCHESTER
Mayfair, London
Coronation Afternoon Tea | 5th – 8th May
In what is set to be an amazing display for The King's crowning, The Dorchester will recreate the decorations used for his mother's Coronation in 1953 (pictured). Inside, The Promenade will present a royal take on Afternoon Tea, £125pp, while the Vesper Bar will serve a special 'Sovereign Martini' inspired by The King's favourite tipple. Discover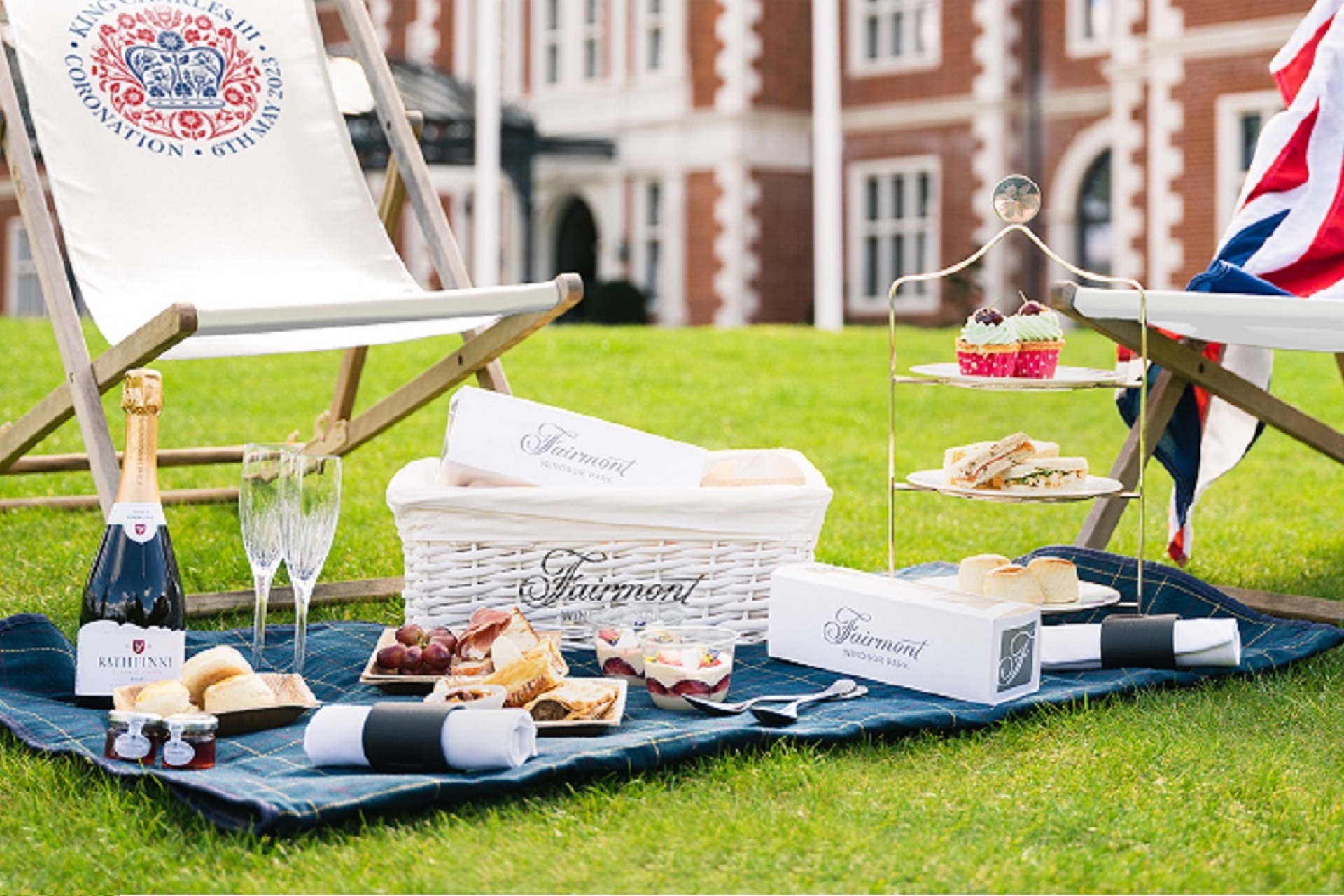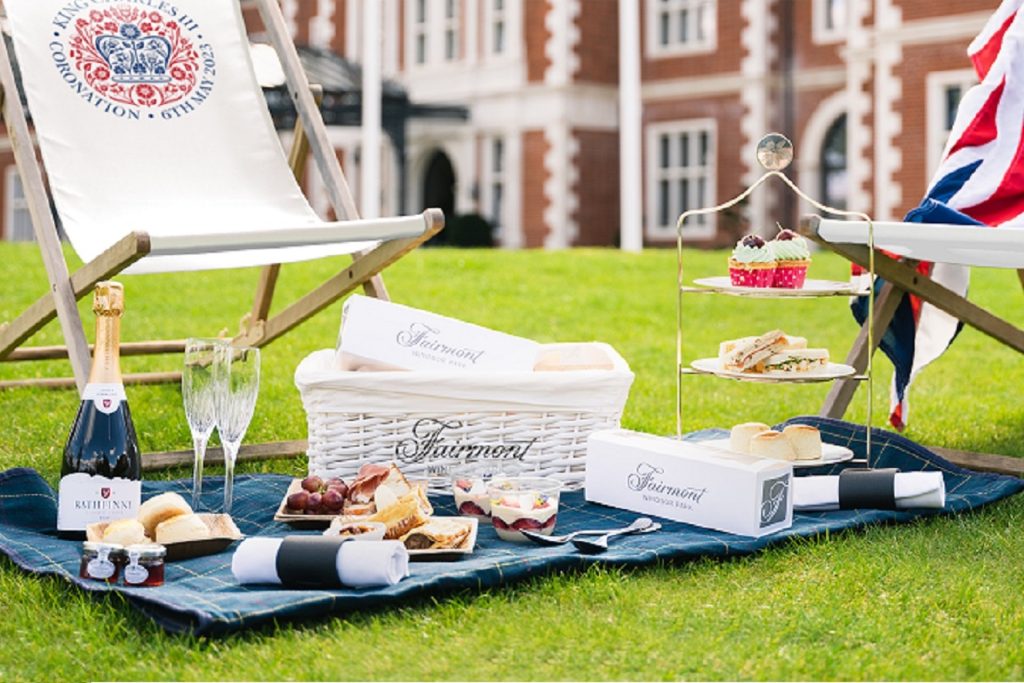 FAIRMONT WINDSOR PARK
Englefield Green, Surrey
Garden Party | Saturday 6th May
A spectacular event is set to take place in the gardens next to Great Windsor Park with luxurious picnic hampers filled with delicious and locally sourced delights from finger sandwiches to decadent desserts and English sparkling wine. Additionally there will be live music and a variety of sweet treats and hot food available to purchase from a selection of food stands. A large outdoor screen will be set up so you can witness the historic moment, £150pp and £50 per child.
Club Offer: 10% off Garden Party tickets.Discover.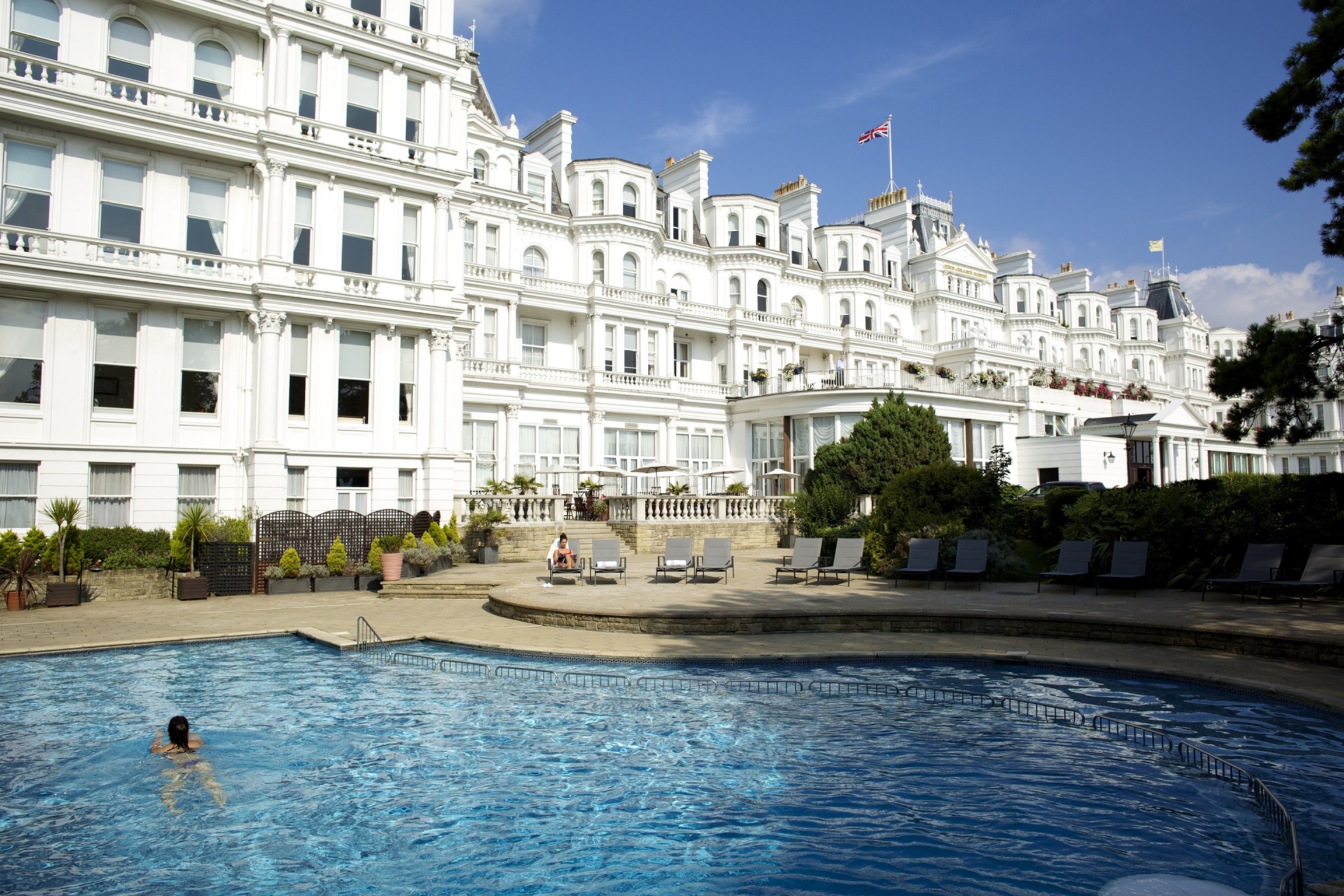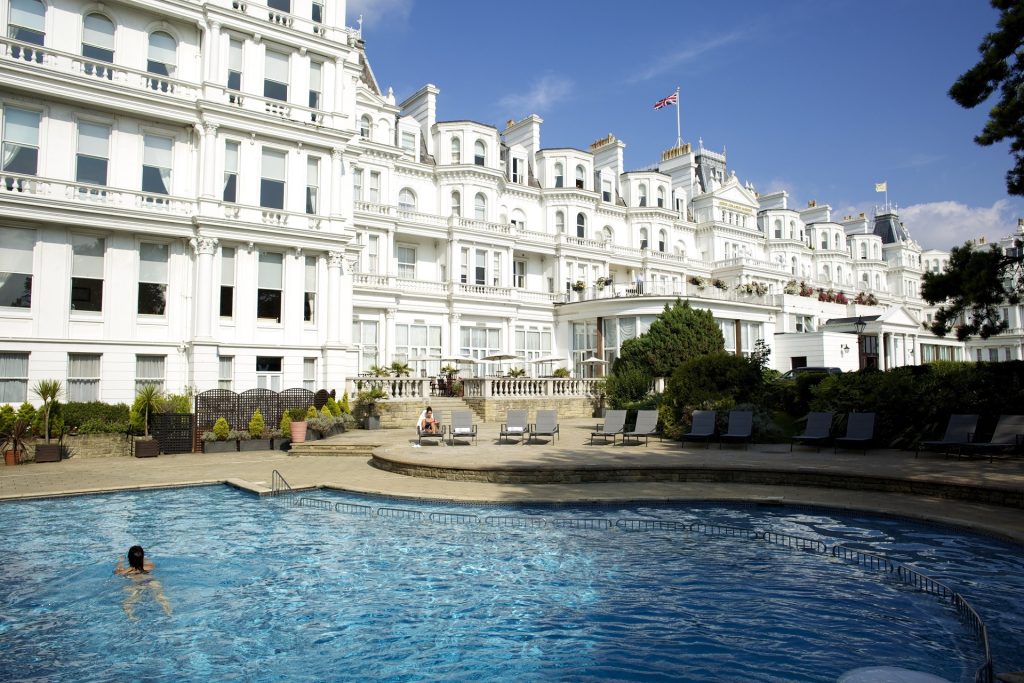 THE GRAND, Eastbourne
Coronation Menus | 1st – 8th May
Make it extra special at The Grand, the hotel affectionately known as The White Palace. Two special menus await: King's Coronation three-course lunch (£53pp) or three-course dinner (£55pp) in the Garden Restaurant; or King's Coronation Tasting Menu (£88pp) in Mirabelle.

Club Offer: 20% off total food & drinks, Monday to Thursday. Elite Diners members enjoy all meal periods, except Saturday dinner. Discover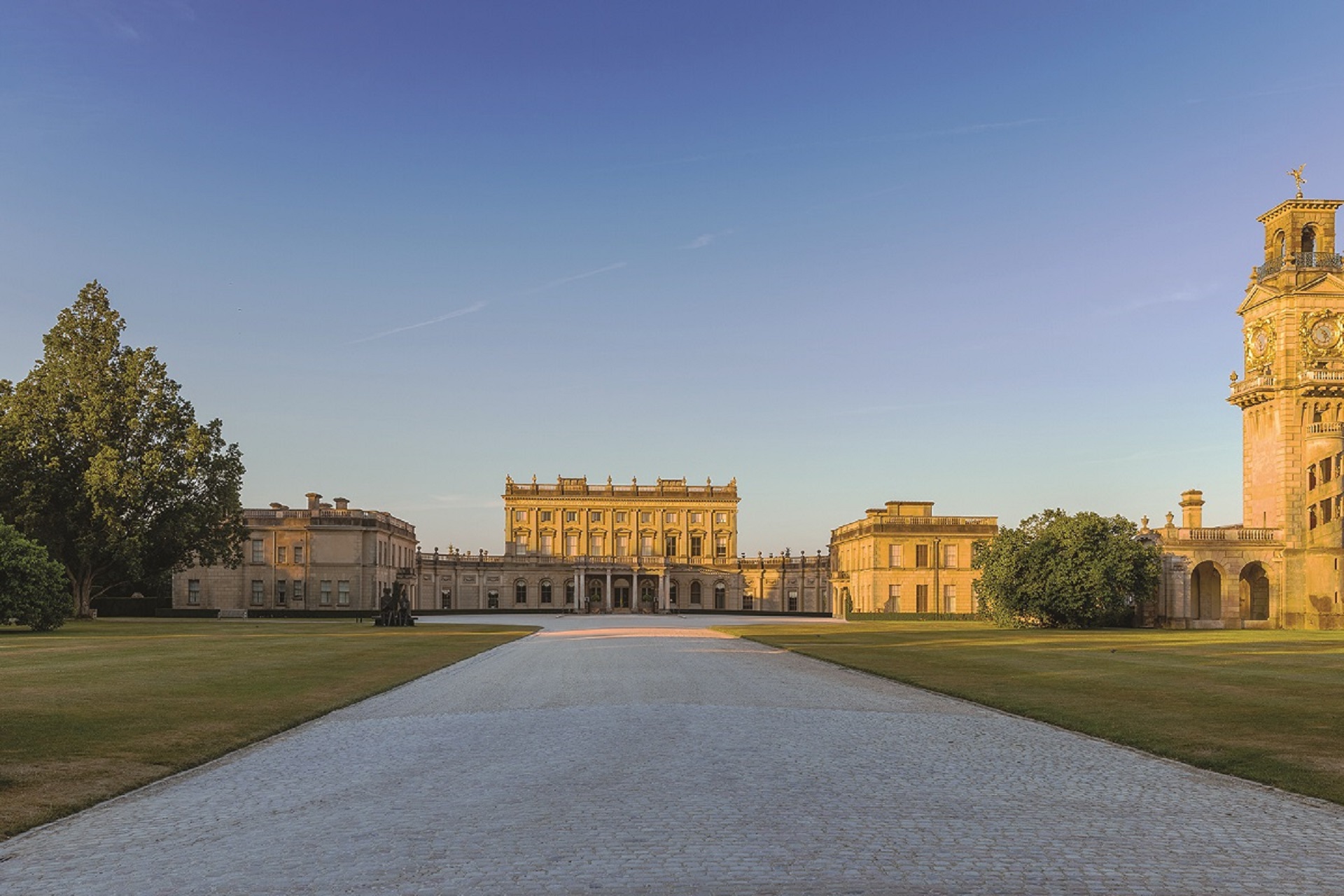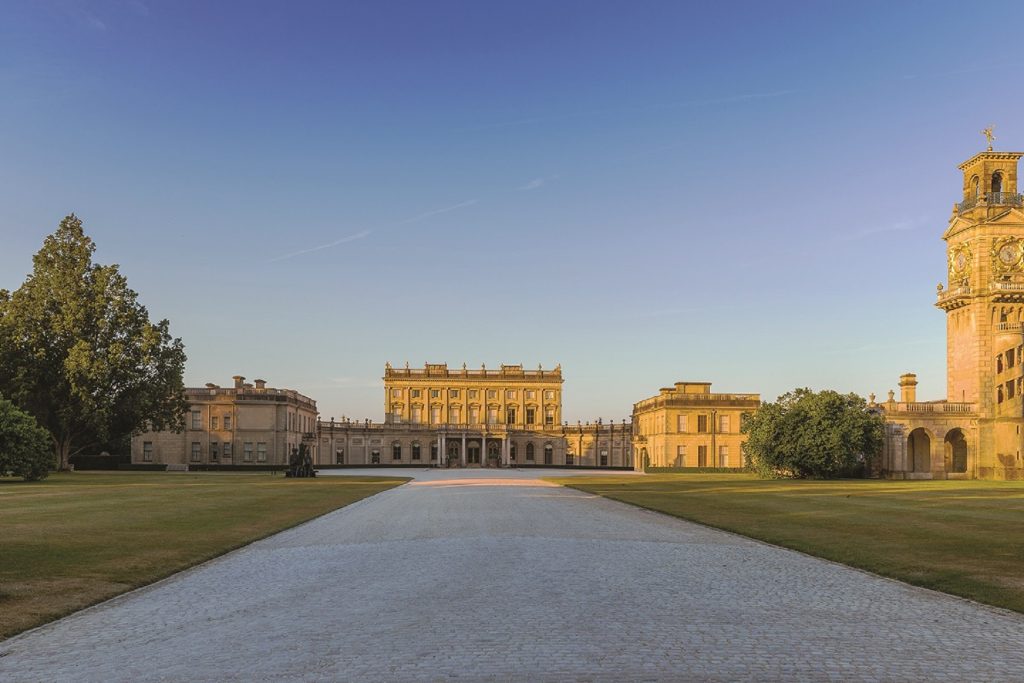 CLIVEDEN
Taplow, Berkshire
A Very British Brunch | Friday, 5th May
Cliveden will celebrate in their own inimitable style with a gloriously convivial brunch in the equestrian-themed The Astor Grill. Tea-Total Bottomless Brunch £45pp, or Cocktails and Brunch £65pp.

Club Offer: 10% off the brunch menu.Discover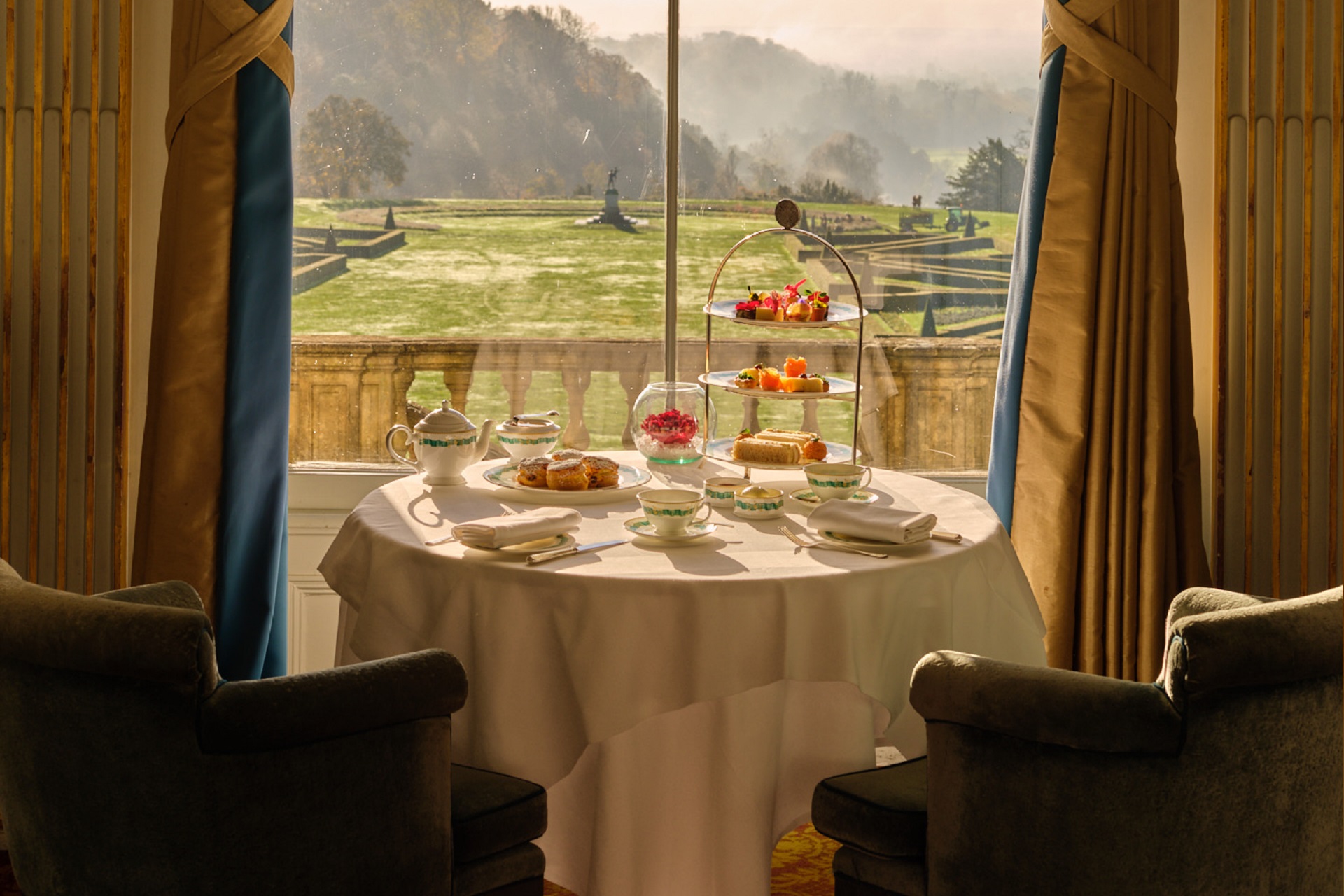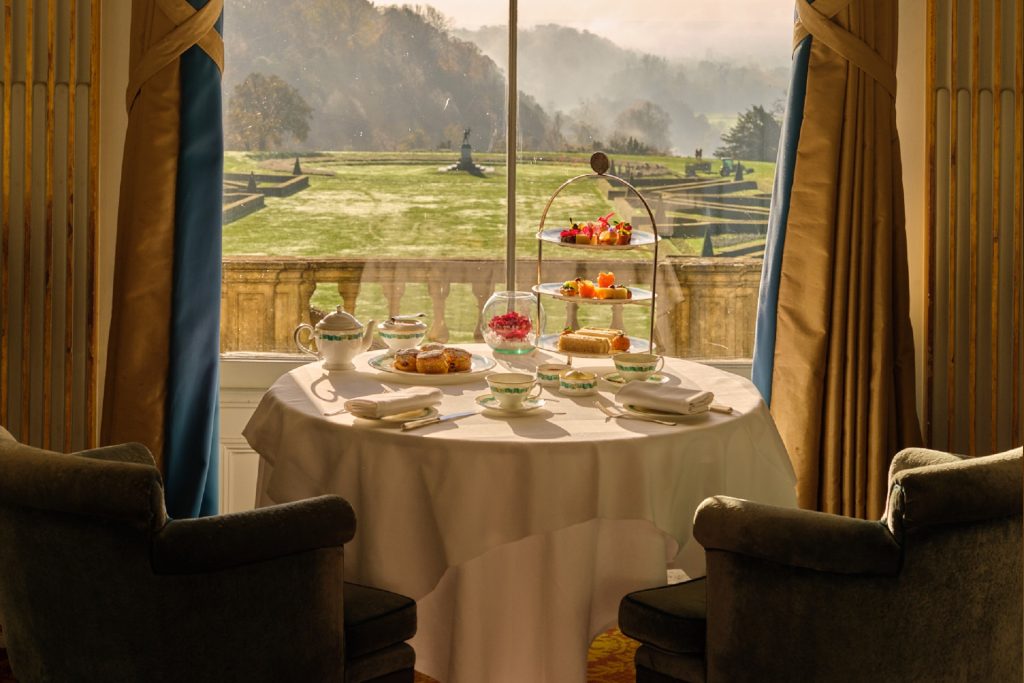 CLIVEDEN
Taplow, Berkshire
Great Royal Gardens Afternoon Tea | Served Daily throughout 2023
Cliveden has introduced an iconic Afternoon Tea menu with sweet delights inspired by flowers that grow in the King's Royal Gardens and savoury treats that use the finest products from Sandringham itself. From £50pp. Discover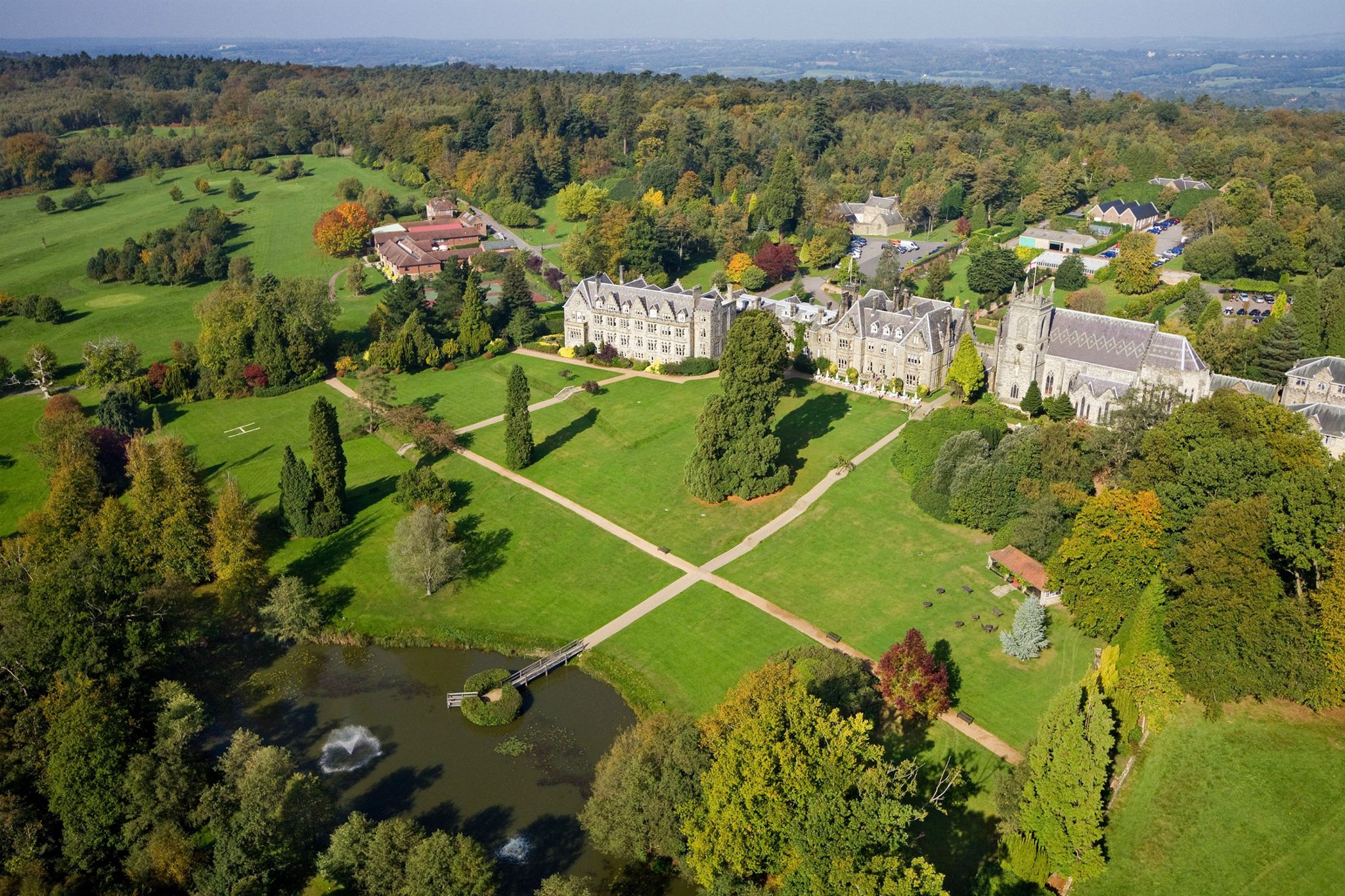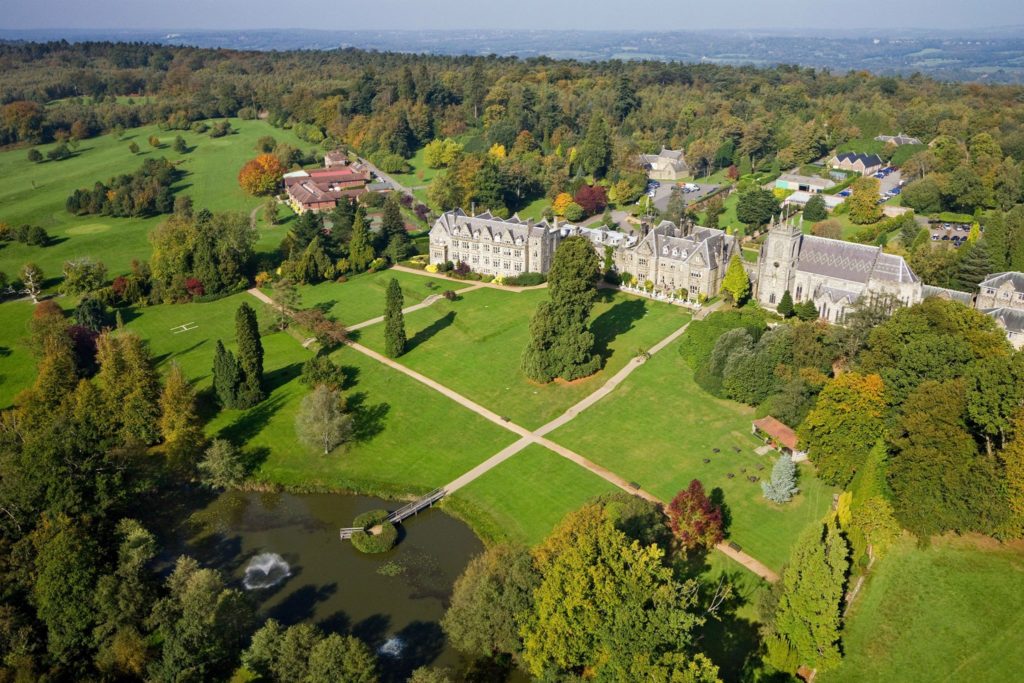 ASHDOWN PARK
Wych Cross, East Sussex
King's Coronation Royal Afternoon Tea | Saturday 6th May
Join in the fun in the Union Jack decorated Harry Clark Suite for a street-style tea party. Enjoy with welcome drinks, delicious treats with a very Royal twist, Afternoon Tea and Bucks Fizz, whilst watching the televised event on the big screen, £55pp. Discover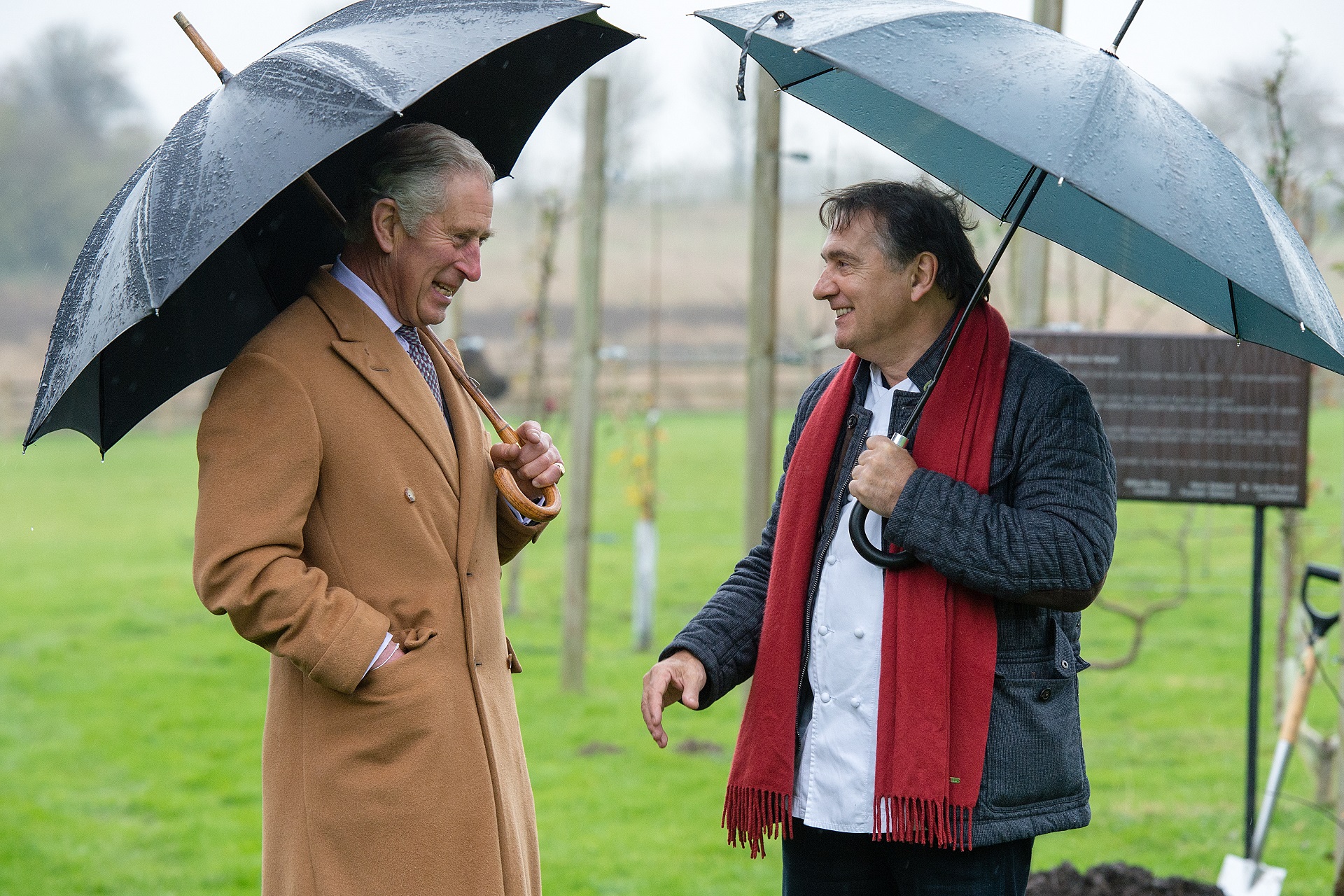 LE MANOIR AUX QUAT'SAISONS
Great Milton, Oxfordshire
A Glorious Coronation | 5th May – 8th May
The King and Raymond Blanc and kindred spirits for sustainable excellence. It was a proud moment for the hotel when His Majesty, then Prince of Wales, visited in November 2014 to celebrate the opening of its heritage garden which features rare vegetables. Over the Coronation weekend, the hotel will pay homage to The King, celebrating his favourite drinks, British-themed foods and his interests in one glorious party throughout Le Manoir's grounds. Six-course lunch, £205pp, and seven-course dinner, £230pp.

Club Offer: 10% off food for Friday lunch and dinner, or dinner on Monday. Also, 10% off best available accommodation rates . Discover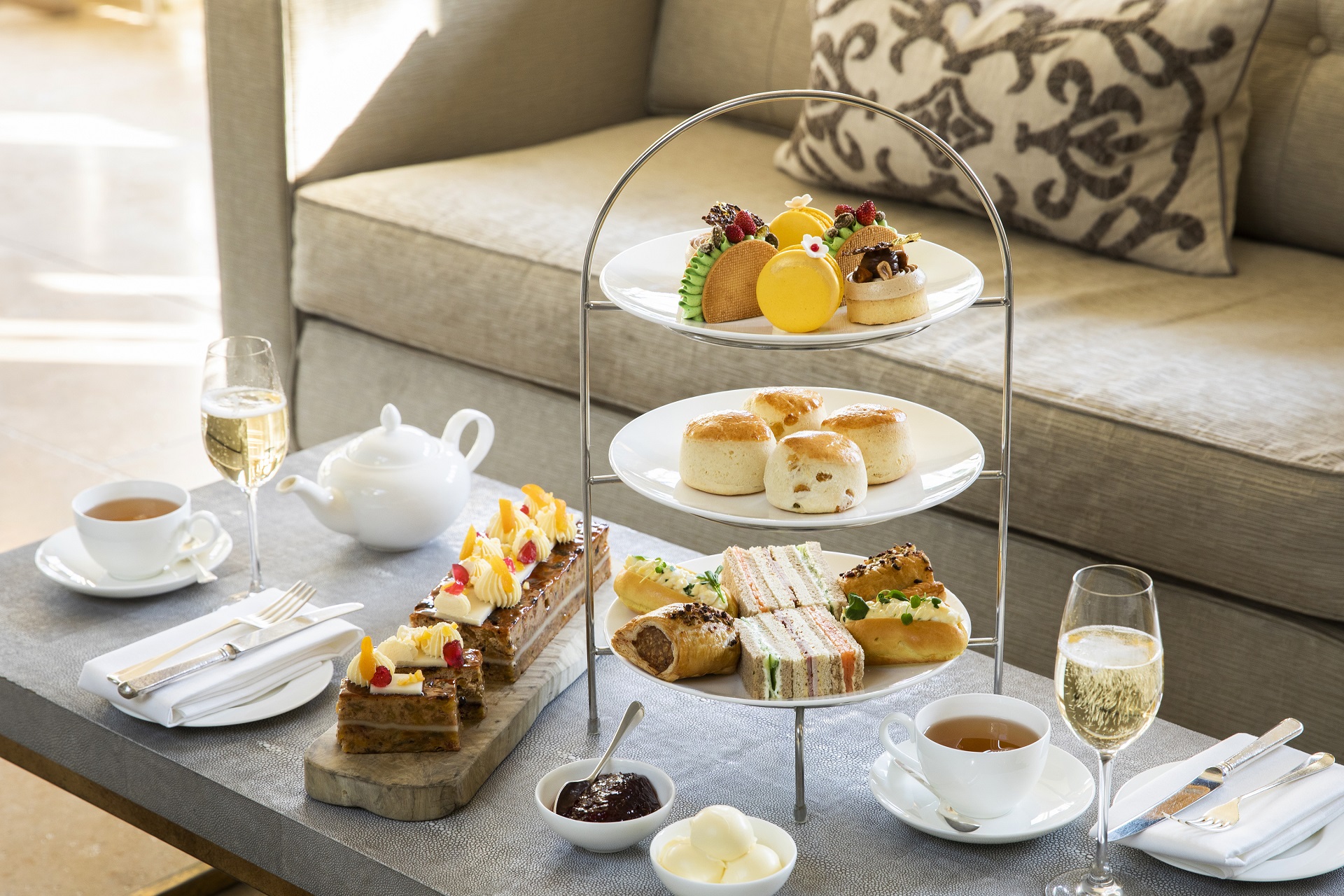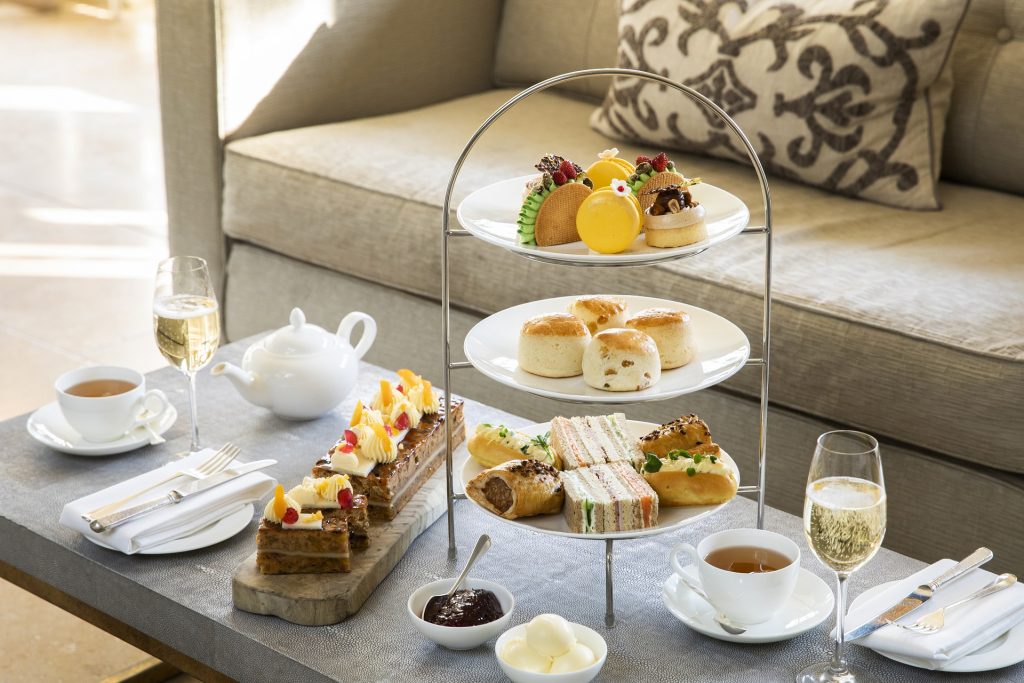 THE VINEYARD
Stockcross, Berkshire
Coronation Afternoon Tea | From 1st May
You could imagine His Majesty relishing the setting of a royal tea among The Vineyard's collection of paintings by eminent masters of the Impressionist movement, such as Degas, Pissaro, Clausen and Steer. Experience the magic too with a special Coronation Afternoon Tea, £36pp.

Club Offer: Complimentary glass of champagne. Discover.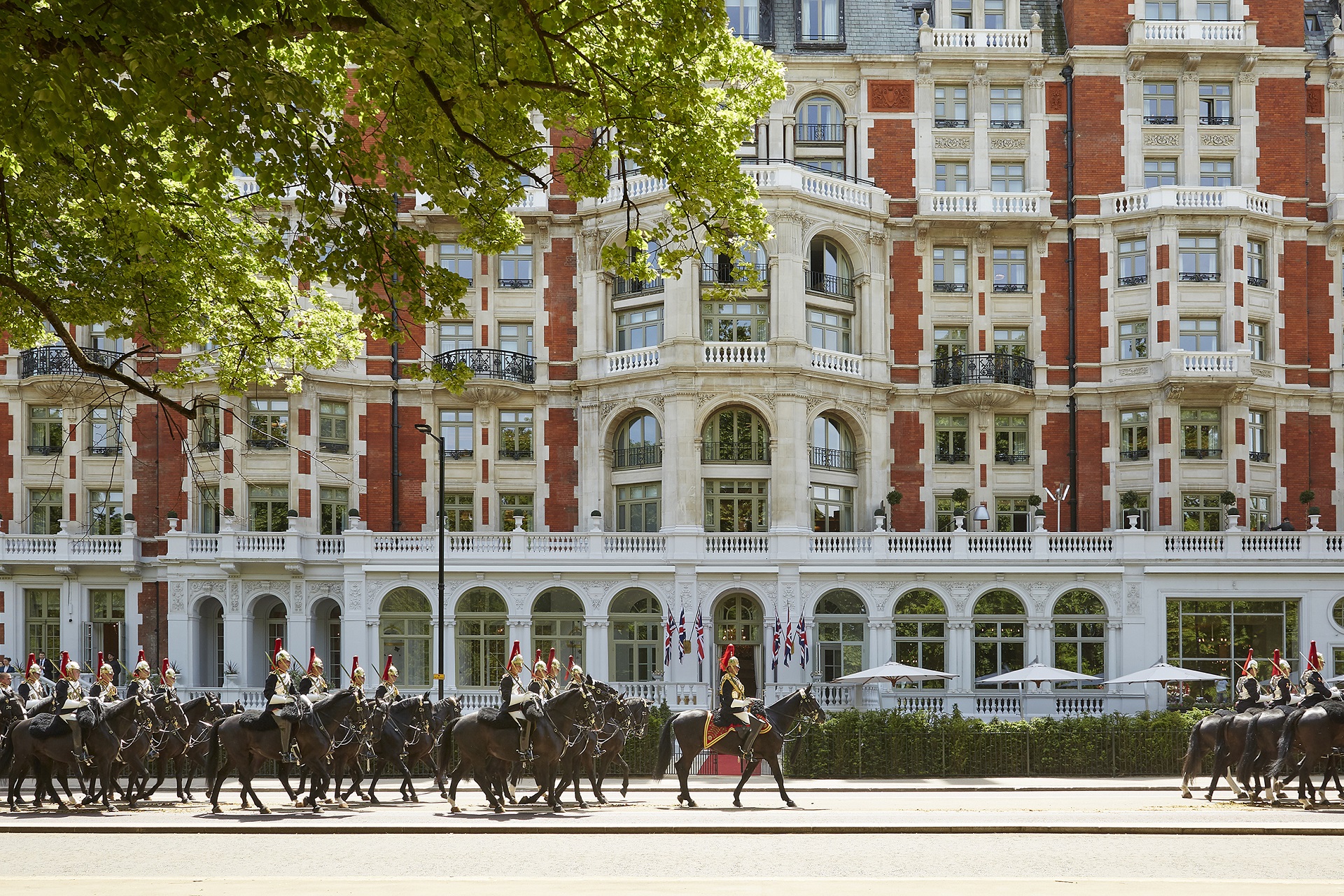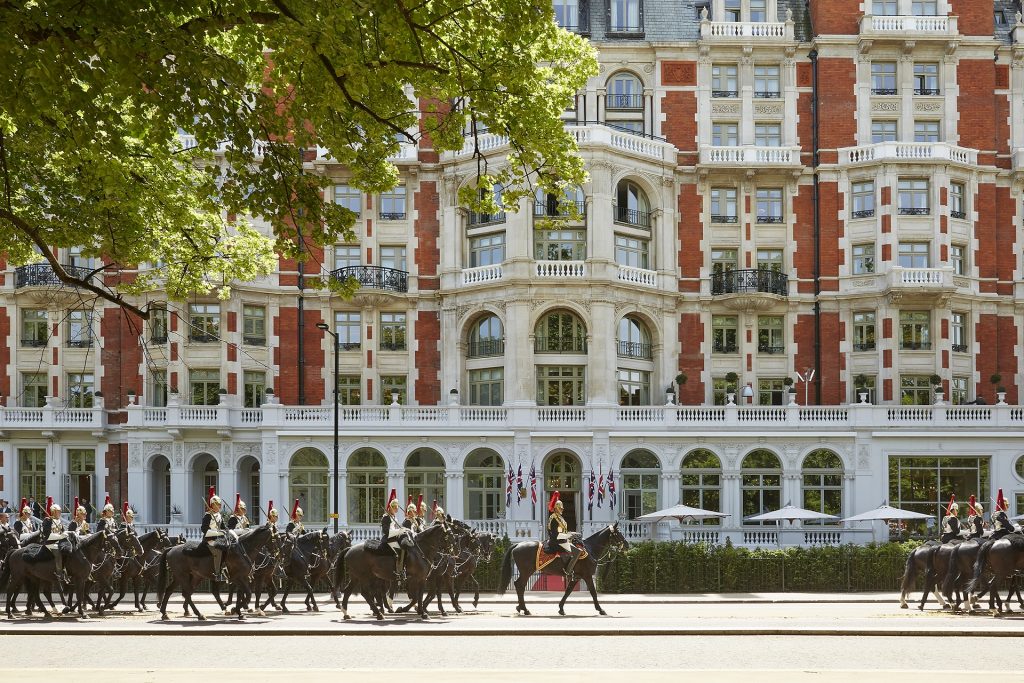 MANDARIN ORIENTAL LONDON
Hyde Park, London
The Royal Cooking Menu | 1st – 31st May
Dinner by Heston Blumenthal is marking the special occasion with a creative menu of reinvented dishes served at British Coronation banquets through the years; including an additional dessert in celebration of His Majesty. £155pp, with optional wine pairing at £125pp. Discover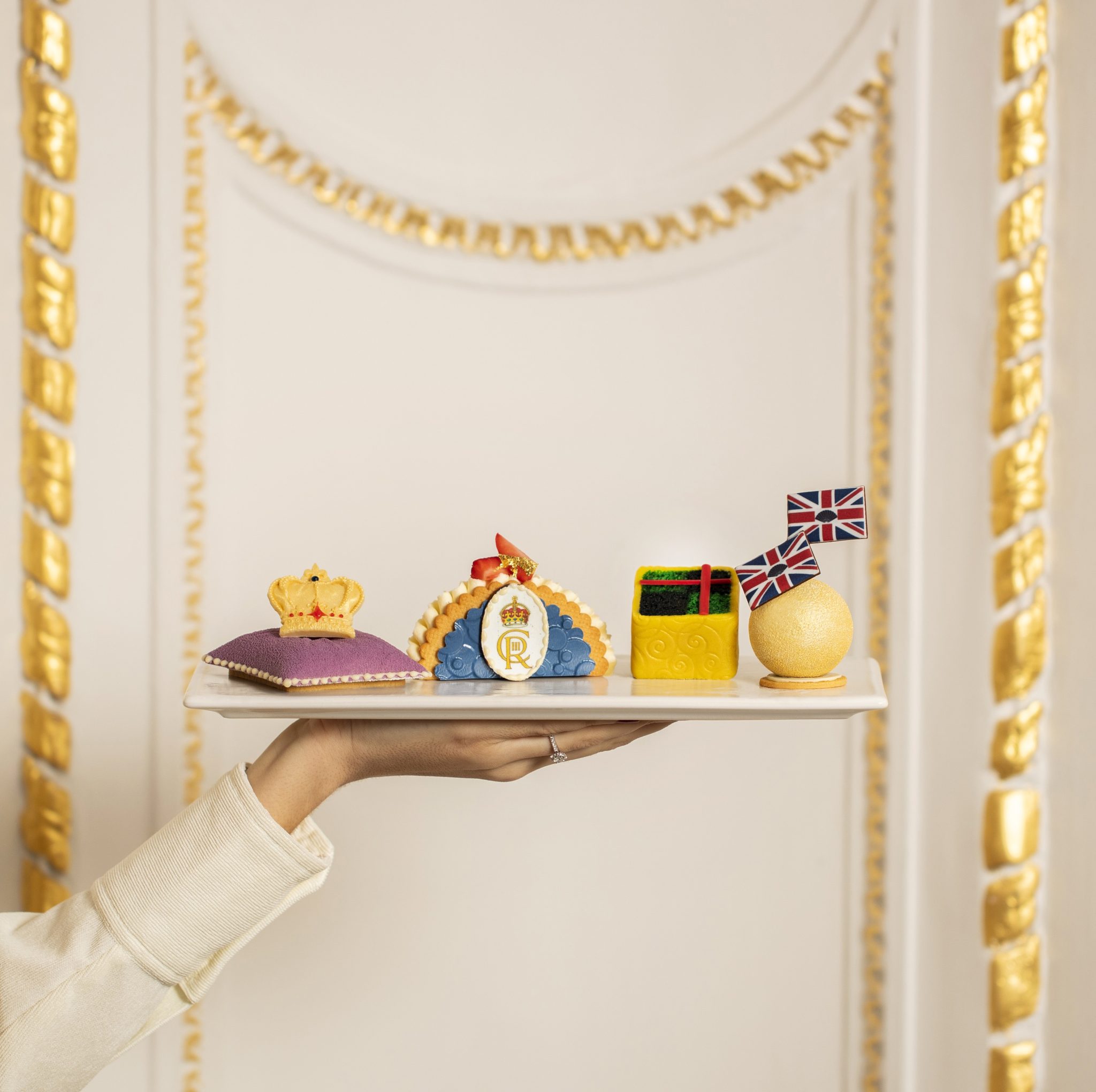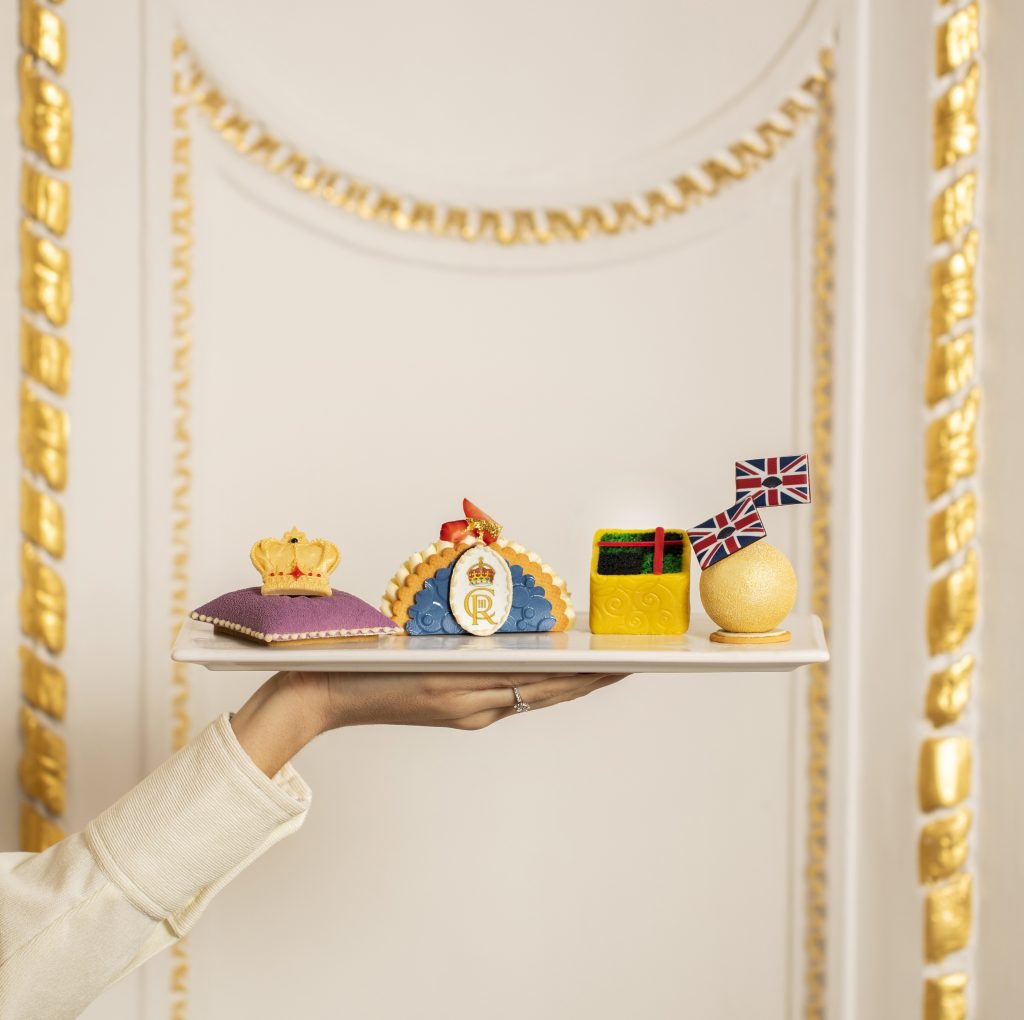 MANDARIN ORIENTAL LONDON
Hyde Park, London
Time for Tea with Highgrove | 21st April – 14th May
Inspired by the best of British heritage and quintessential afternoon tea dishes served at the Royal table, The Rosebery is offering guests an unforgettable Coronation Afternoon Tea in partnership with Highgrove. From £95pp. Discover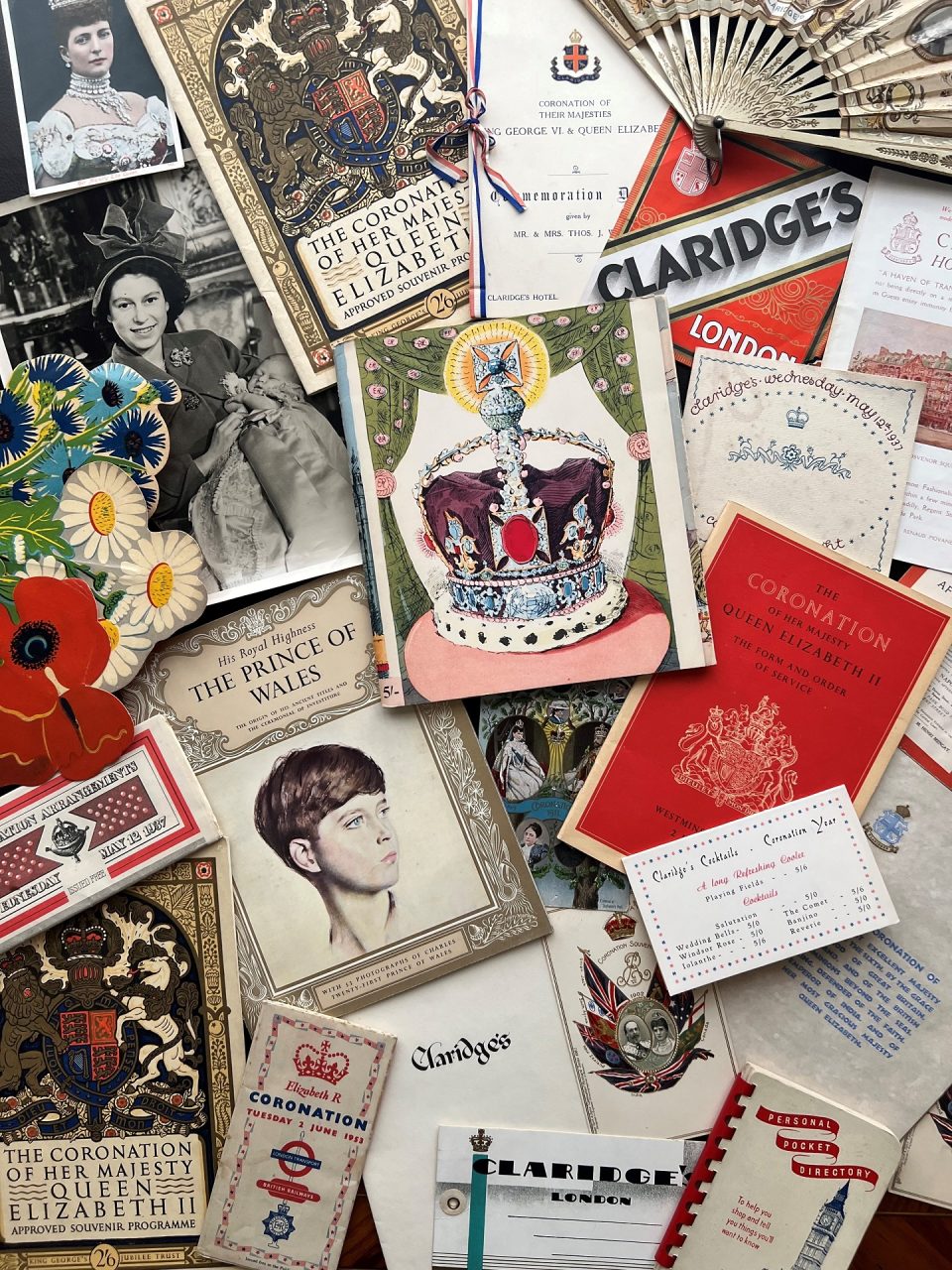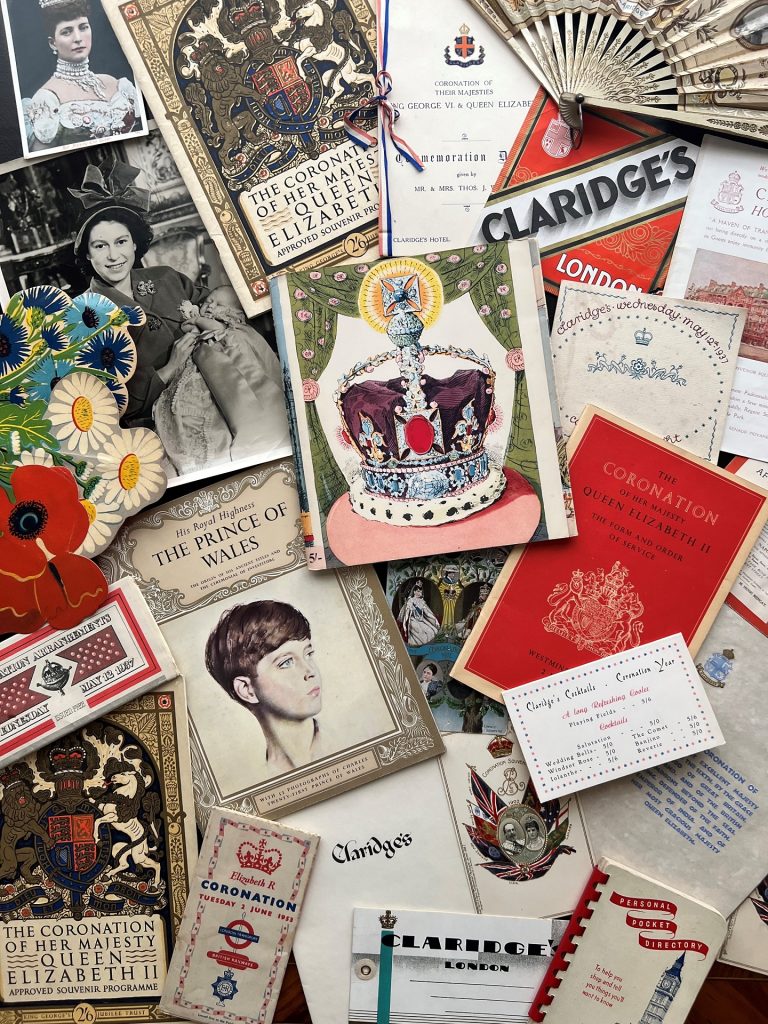 CLARIDGE'S
Mayfair, London
Coronation Archive Windows | 1st – 31st May
Claridge's Archivist have searched through the hotel's historical archives to unveil some of its most memorable royal moments and treasures. Showcased for all to see in Claridge's Archive Windows on the ground floor of the hotel, the display focuses on royal connections throughout the 200 year life of the hotel. Following the hotel's tradition of mixing special Coronation cocktails over the years, Claridge's newest bar, The Painter's Room – is creating a special drinks menu reflecting The King's love of his garden at Highgrove and all things floral, botanical and sustainable. Cocktails from £22. Discover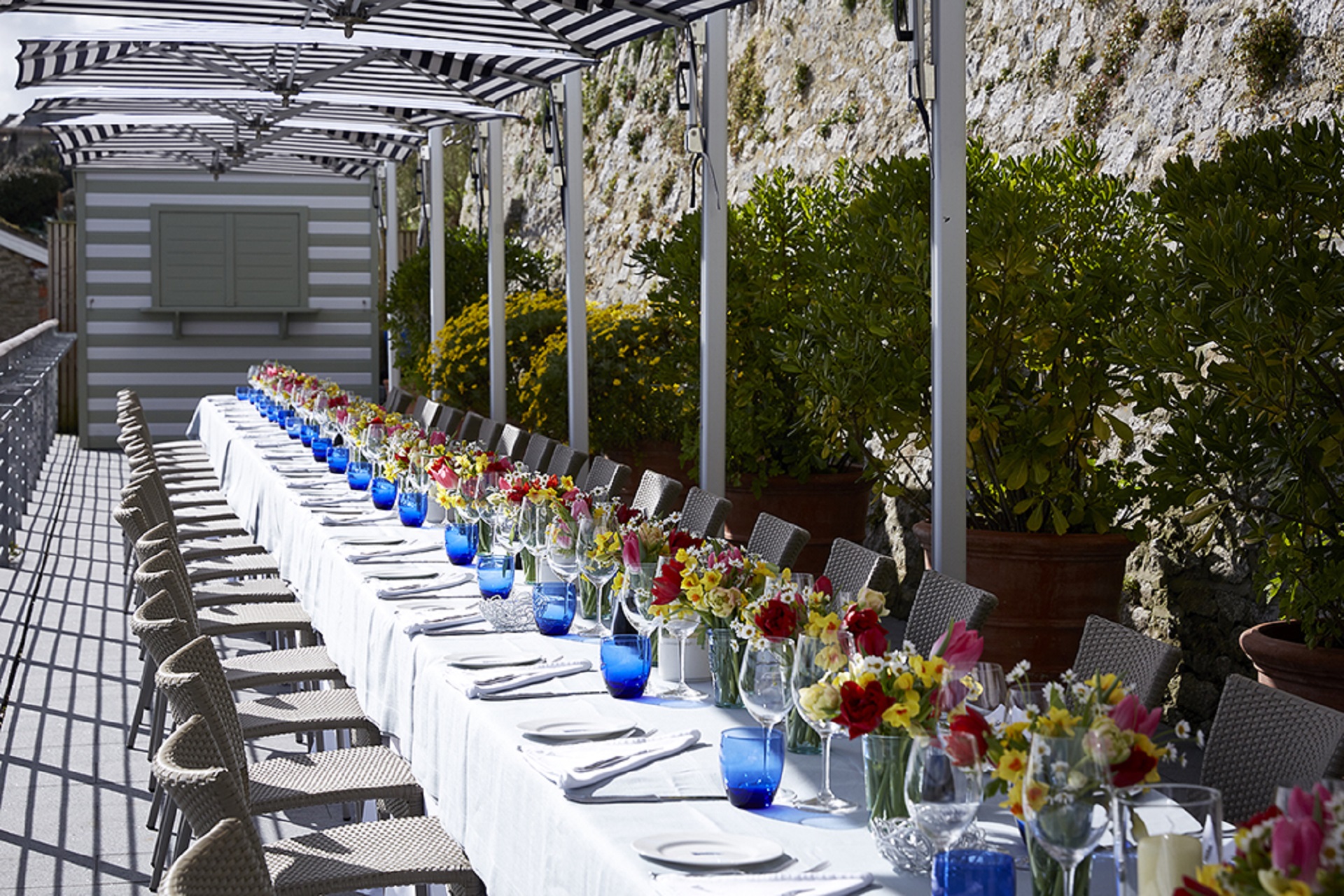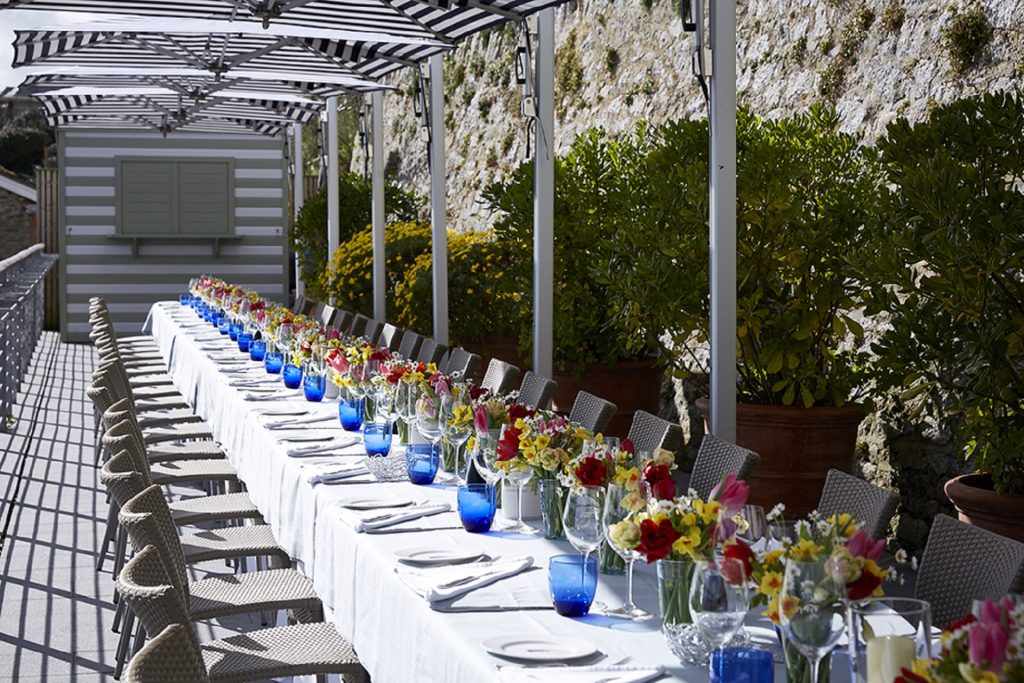 HOTEL TRESANTON
St Mawes, Cornwall
Coronation BBQ Lunch | Sunday 7th May
God Save The King. Toast to His Majesty in the beautiful setting of the terrace and Beach Club at Hotel Tresanton on the Cornish Coast. A special Coronation BBQ lunch will be served, £65 pp with a glass of Mimosa. Children are half price. Discover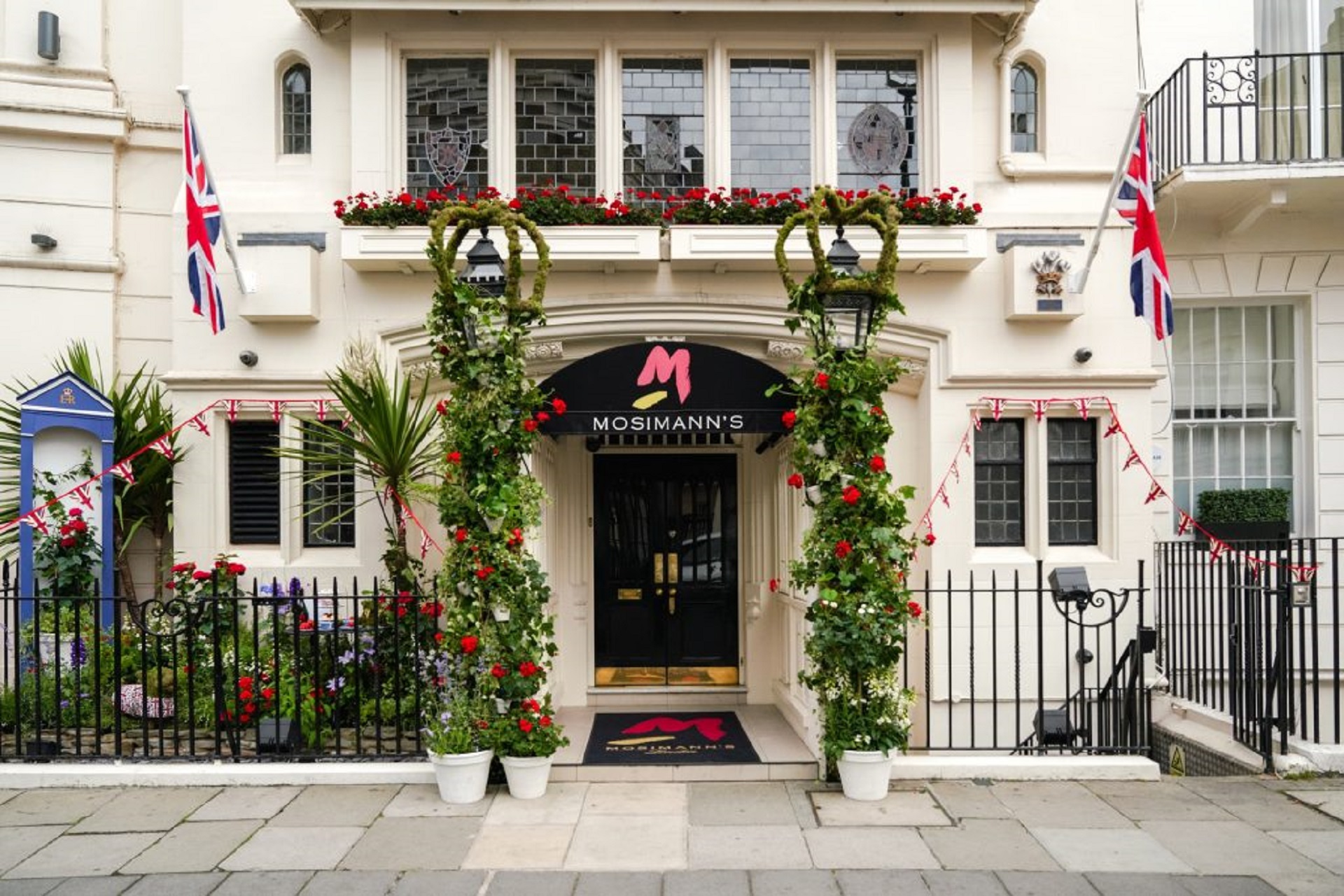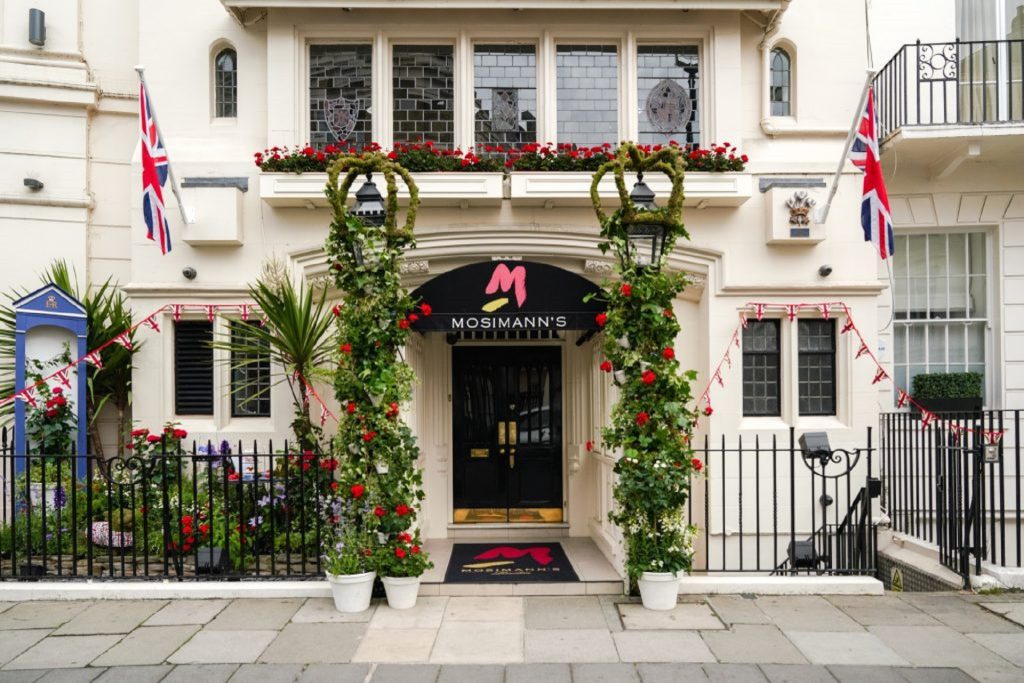 MOSIMANN'S
Belgravia, London
Lunch & Dinner | Saturday 6th May & Sunday 7th May
As a Royal Warrant Holder, celebrating at Mosimann's private members club carries extra resonance. Enjoy one of three special events at the club, each serving menus inspired by previous Royal events that Mosimann's have had the pleasure of catering for over the years, together with screenings of the weekend's historic moments.

Saturday 6th May: Coronation Club Lunch and Dinner with live screening of The Coronation – two-course lunch, £45pp, three-course lunch, £55pp, or three-course dinner, £75pp.

Sunday 7th May: The Coronation Concert Club Dinner with live screening from The Coronation Concert taking place in the evening in the grounds of Windsor Castle – four-course dinner, £155pp, including a glass of champagne.

Club Offer: LRG member and guests enjoys access to the private club when booking an event. Discover.
Please quote LRG and member number when booking
Not a member of Luxury Restaurant Club?
Sign up here to enjoy privileges and exclusive invitations to fine dining experiences and events.