Coasts And Castles – A Tour of Britain's Finest Restaurant Venues
Coasts and Castles is mainly known as an advisory cycle route, but with many of us 'staycationing' this year we decided to put together our own advisory route around the country – this time taking in food!
Welcome to The Luxury Restaurants Guide's Coasts and Castles Great Food Expedition.
Let's start our tour in Scotland and in the foothills of Ben Nevis with the breathtaking Inverlochy Castle in Fort William. Built in 1863 by the first Lord Abinger, near the site of the original 13th century fortress, it had been a private residence for over a hundred years. In 1969 it was converted from a family home to one of Scotland's finest country house hotels and is now home to Albert and Michel Roux Jr's restaurant.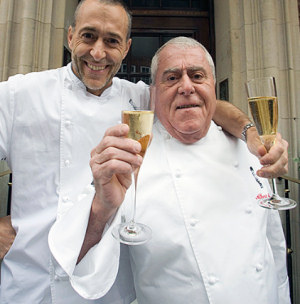 Members receive a 15% reduction for total food and beverage bill – check meal periods here.
Continuing clockwise around the top of Scotland to Edinburgh and the eponymous Restaurant Martin Wishart at 54 The Shore. Martin directs his team ensuring one member of staff for every two guests, and holds true to the original mission to bring the very best traditional and modern French cuisine to Edinburgh, using the finest and freshest Scottish local ingredients.
Members and their guests receive a complimentary glass of Champagne when having lunch Tuesday, Wednesday and Thursday. Click here for more details.
Heading down the North East coast to Durham we find the luxurious all suite hotel that is Seaham Hall Hotel.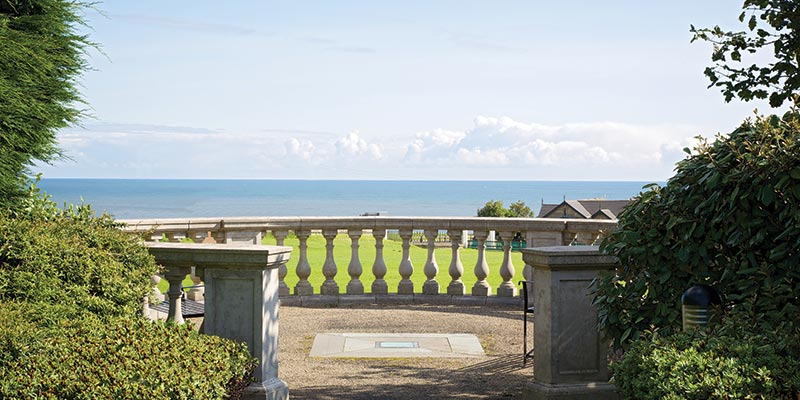 Boasting incredible views and an award-winning spa, Seaham has two restaurants, Byron's Bar & Grill and Ozone and member offers are available in both, click restaurants for details.
Next stop is North Norfolk and the wonderfully traditional Eric's Fish & Chips. Harking back to restaurants of the past but with a menu seasoned with contemporary European cuisine, local seasonal produce is sourced within just a few miles of the restaurant.
Members receive a 25% reduction from the total food bill when eating in for lunch or dinner Sunday to Thursday. Click here for details and opening hours.
Our journey now takes us to our most easterly recommended restaurant, The Seafood & Grill Restaurant in the Brudenell Hotel at the charming coastal town of Aldeburgh.
Enjoy panoramic sea views from every table and a decor that is inspired by the vibrant colours found on the Suffolk coast throughout the year. Members receive a 10% reduction from the total food bill when having lunch Monday to Thursday or dinner Sunday to Thursday – click here for info.
As we reach the southern coastal shores of Kent we encounter the stylish waterfront restaurant, Rocksalt Folkestone.
A sleek, dark timber and glass wonder cantilevered over Folkstone's grand old harbour this is a structure with floor to ceiling glass walls that give every table a view of the fishing boats, and on a clear day, France. Members receive a 25% reduction from the total food bill when dining from the a la carte menu Monday to Thursday – click here for opening hours.
Travelling along the coast towards Brighton we alight upon the seafront at Eastbourne and one of the UK's most magnificent Victorian hotels, The Grand.
Dominating the shoreline, this grand dame enjoys a stunning outlook over the seas and the famous Beachy Head. Its' Garden Restaurant offers member complimentary dining for breakfast and lunch Monday to Thursday and dinner Sunday to Thursday. Click here for club details.
Our tour travels South West towards Bournemouth and a clifftop overlooking the resort of Barton-on-Sea and the spectacular Pebble Beach Restaurant.
With unrivaled sea views towards the Needles, during the summer al fresco dining can be enjoyed from its terrace. Members receive a 10% discount from the total food bill when having lunch Monday to Friday and dinner Sunday to Friday. Click here to view club savings at Pebble Beach.
Time for another castle and so we head inland to the rugged scenery of the Dartmoor National Park and the stunningly baronial Bovey Castle.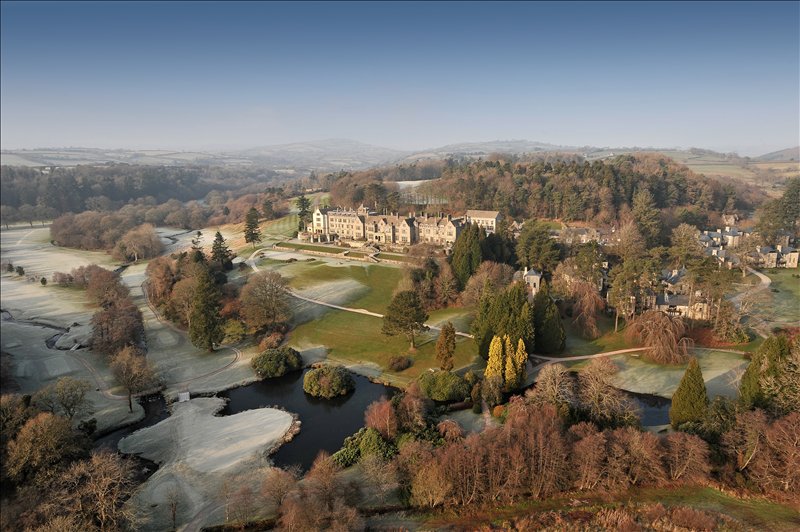 With its Great Western Restaurant newly refurbished there has never been a better time to visit this impressive hotel and its exceptional cuisine. Members dine complimentary for dinner all week and for lunch on Sunday. Click here for menu examples.
Back to the seaside as we head to England's Southern-most coast and one of the jewels of Cornwall. Overlooking the Roseland Peninsula, Hotel Tresanton is a former Yachting club which has seen a stunning transformation at the hands of owner Olga Polizzi.
Described as 'seaside chic at its finest', members receive complimentary coffee and petits four when having lunch and dinner all week. Click here for map and booking info.
Time for another inland detour and the grand and impressive Thornbury Castle in Gloucestershire. Built originally for the Duke of Buckingham (although never living there due to losing his head at the behest of his cousin Henry VIII) this Tudor Castle carries Grade 1 status and is a luxury hotel and fabulous dining location serving British cuisine with invention and heritage.
Members receive a complimentary bottle of house wine when enjoying a 3 course lunch in a party of 4 Monday to Thursday. Click here for availability and booking.
Up into Wales and the final stop on our coast and castle tour is The Quay Hotel and Spa. The new place to be on the North West Coast, The Quay Hotel is set on the picturesque Conway Estuary, with awe-inspiring views of the most majestic scenery North Wales has to offer.
The modern Grill Restaurant has exceptional panoramic vistas over the Isle of Angelsey and out to the Irish Sea. Weather permitting there is a terrace available to diners which is perched almost right on the banks of the estuary. Members receive 10% off all food and drinks when having lunch or dinner all week. Click here to take advantage of this offer or join up if you are not a member.
We hope you have enjoyed your tour with us and manage to take in some of these wonderful venues during the summer!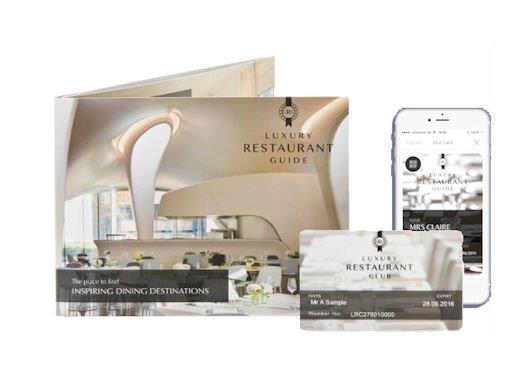 Not a member? To take advantage of the fantastic dining offers above please go to http://www.luxuryrestaurantguide.com/JoinClub for full join details.