Chinese New Year in Style – Ten of the Best Chinese Restaurants
The festivities have already started for Chinese New Year 2019
Celebrate The Year of The Pig – a symbol of fortune and luck, at one of the ten finest Chinese restaurants in the UK. See the calendar of celebrations and recommended destinations below:
| | | |
| --- | --- | --- |
| January 28th to Monday 4th February  | Little Year | Memorial and prayers |
| Monday 4th February | New Year's Eve | Reunion dinner where all children receive red envelopes |
| Tuesday 5th February | Chinese New Year | Greetings, blessings and firecrackers! |
| Tuesday 5th to Friday 15th February | Spring Festival | Start of the lunar new year |
| Saturday 16th to Tuesday 19th February | Lantern Festival | Climax of CNY |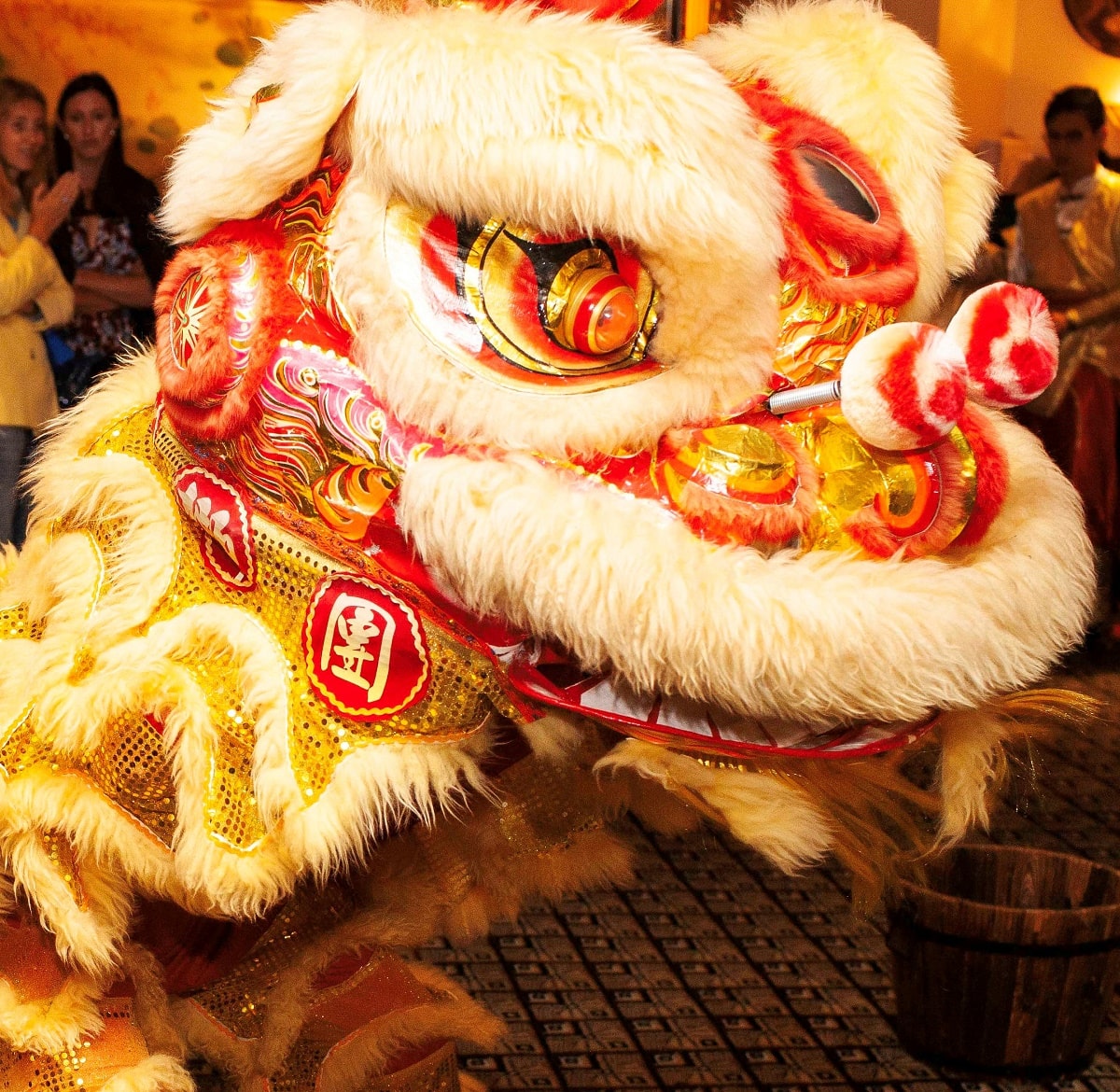 Created by the late great Socialite Sir David Tang's, China Tang is an extraordinary restaurant any time of year, but especially Chinese New Year. Alongside their regular a la carte and dim sum menus will be a special CNY banquet menu from 28th January to 10th February: 10 course banquet £188 pp, or 8 course banquet £128 pp. Pre-booking required for the banquet menus. Luxury Restaurant Club benefits apply, see details.
Hot Tip: Tea at Tang's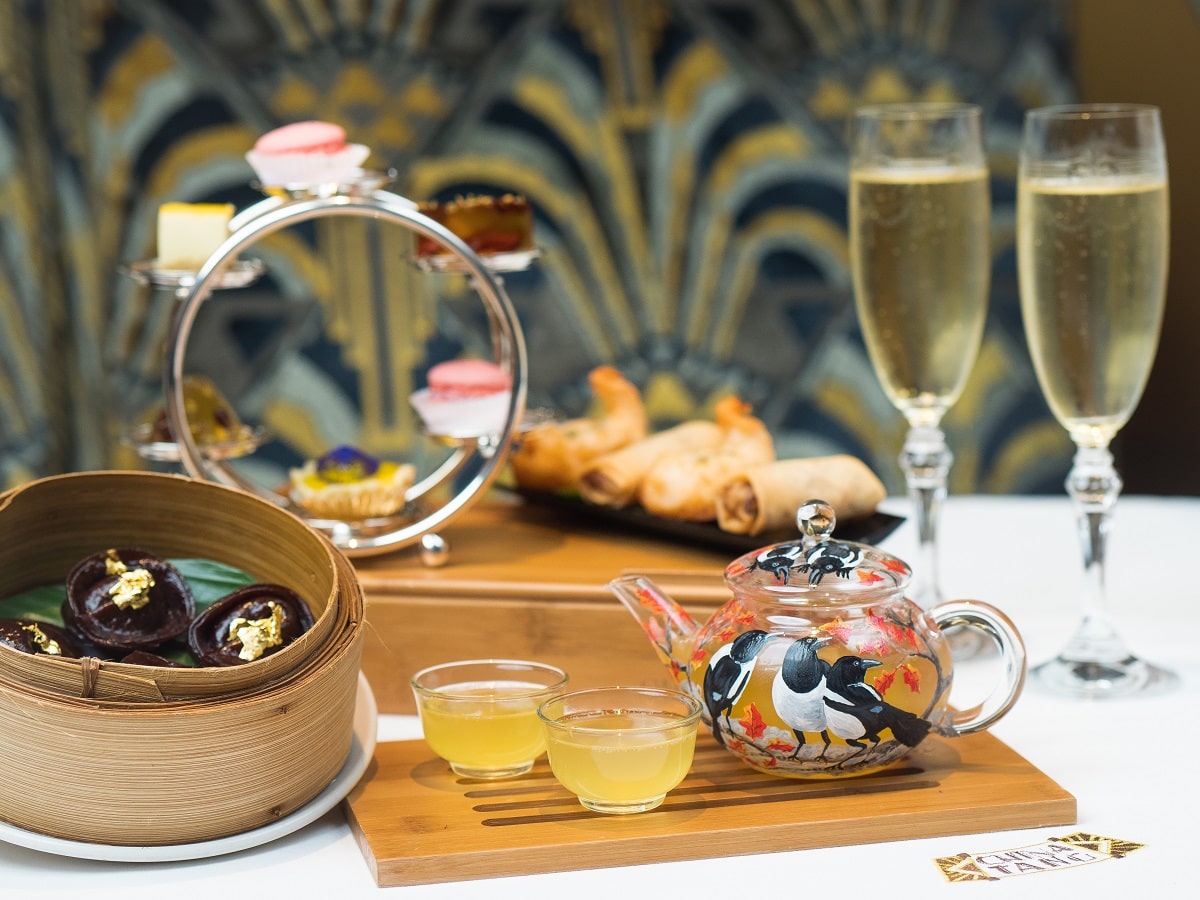 Available for CNY and beyond, China Tang's brilliant new take on afternoon tea – Tea at Tang's. Picture savoury and sweet dim sum treats, butterfly prawn toast, vegetarian spring rolls alongside refined desserts. Sweet items include egg custard tarts, Mandarin delight and steamed chocolate dumplings, and more! All enjoyed in China Tang's theatrical surrounds of 1930s Shanghai glamour, £46 pp and Luxury Restaurant Club members enjoy a complimentary glass of Heidsieck Champagne for the dining party (ordinarily £17 per glass pp).
恭禧發財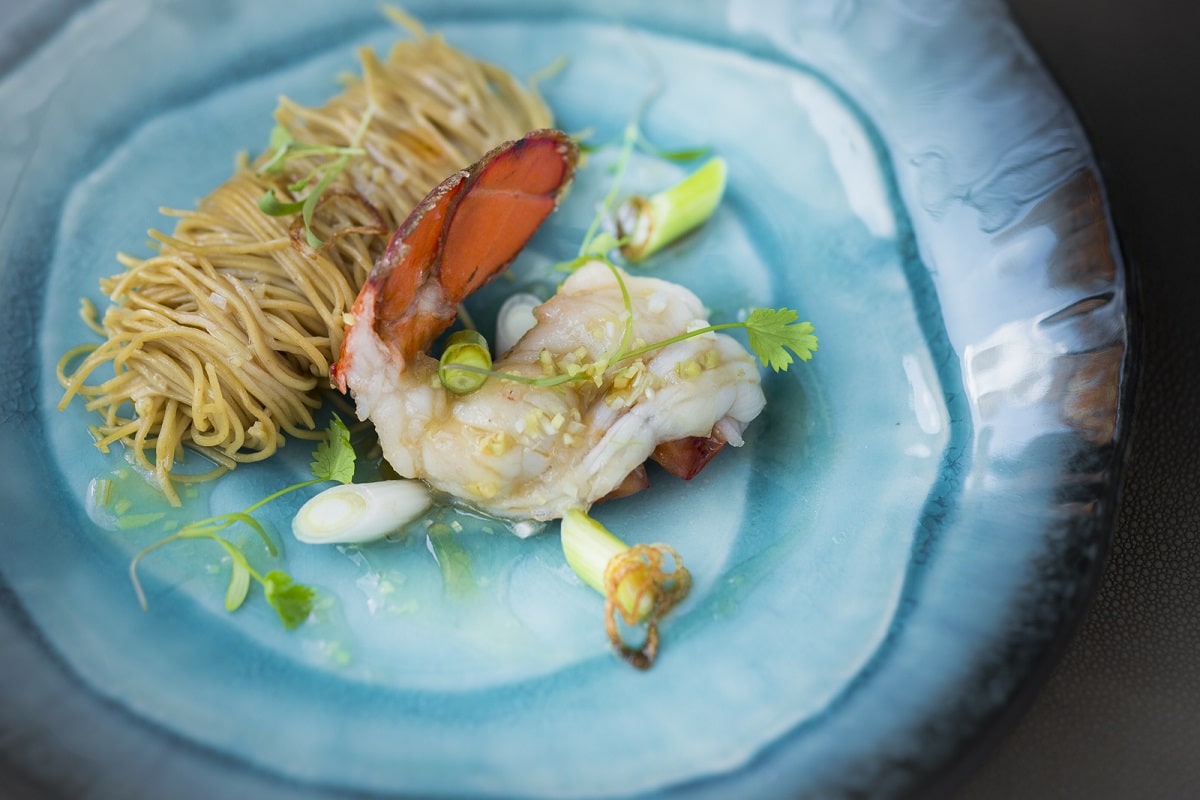 Kai Mayfair is possibly one of the most elegant Chinese restaurants available today. Since its opening in 1993, and retaining a Michelin star since 2009, it has been decorated by numerous magazines, guides and surveys as one of the best Chinese restaurants. Party set menus from 6 persons upwards from £79 pp or there is a Little Plates menu and a la carte.
恭禧發財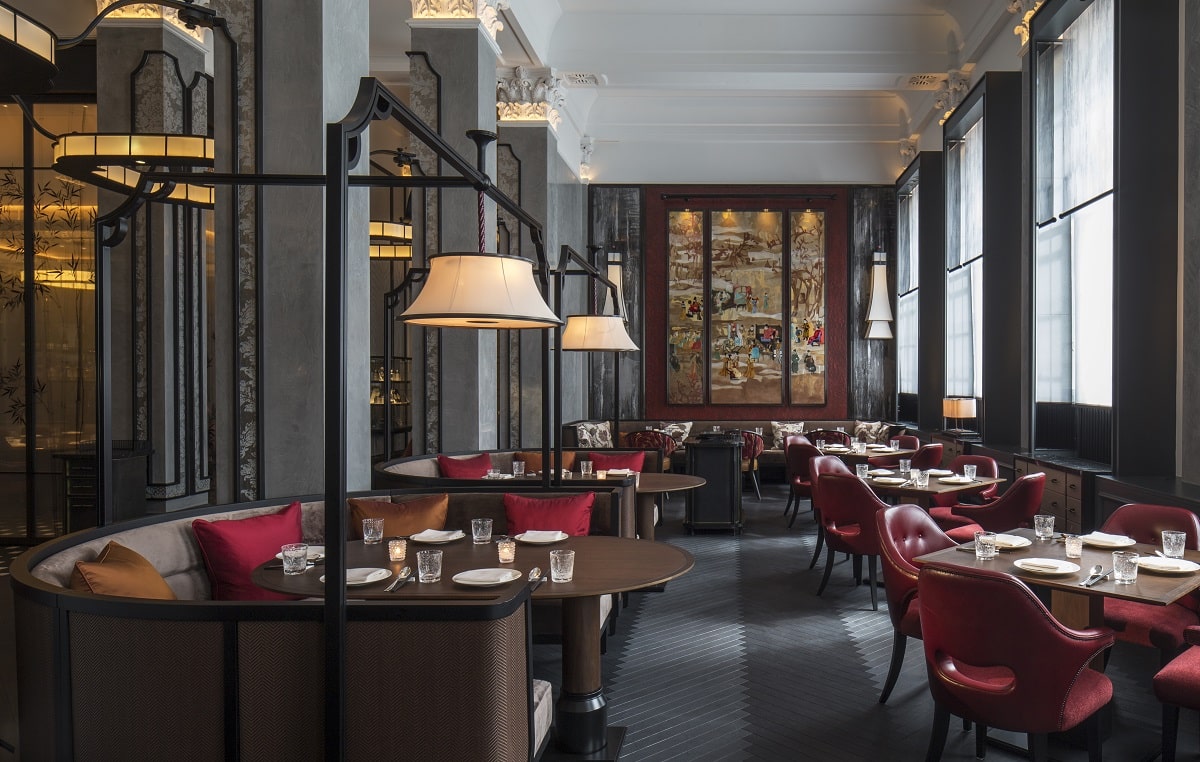 Mei Ume is welcoming CNY with the restaurant adorned with traditional red lanterns and Mandarin trees, and following tradition, guests will be invited to write their wishes on cards to hang on the wishing tree at the entrance.  On 5th February, a calligrapher will be on hand to create beautiful hand-crafted takeaway gifts for each guest before dining. Alongside their daily menus, a set lunch £32 pp, or set dinner £38 pp, a la carte, and tasting menu £70 pp, there will be a special CNY menu,  available 1st to 16th February (excluding Valentine's Day) offering 10 dishes for lunch and dinner, £88 pp. Luxury Restaurant Club benefits apply, see details.
恭禧發財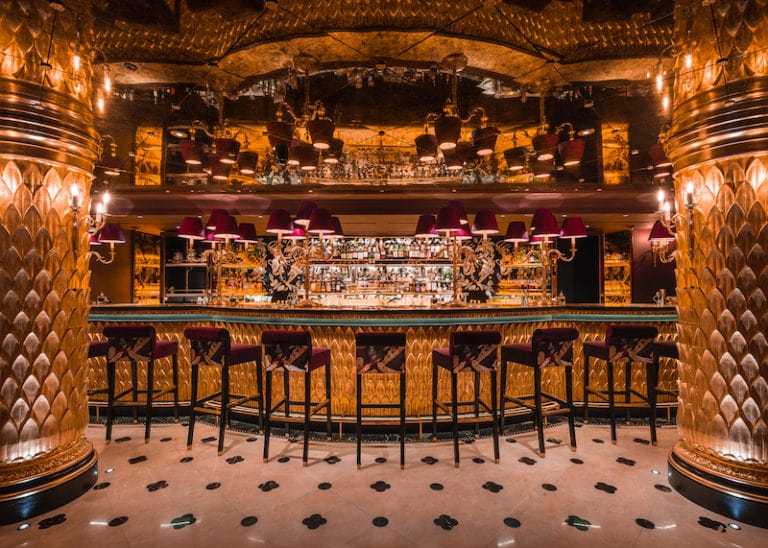 One of the most opulent of high-end Chinese restaurants with elegant live music, beautifully complex dishes and lavish service. CNY will be celebrated in style at Park Chinois, with an array of performances and special events from the 4th to the 10th February. Incredible nightly performances will be joined on selected evenings by the iconic Lion Dancers and enthralling Chinese drumming. Predictions for the forthcoming year will accompany bespoke dishes specially created for the Year of the Pig by Executive Chef Lee Che Liang and one-off cocktails. CNY menu £128 pp.
恭禧發財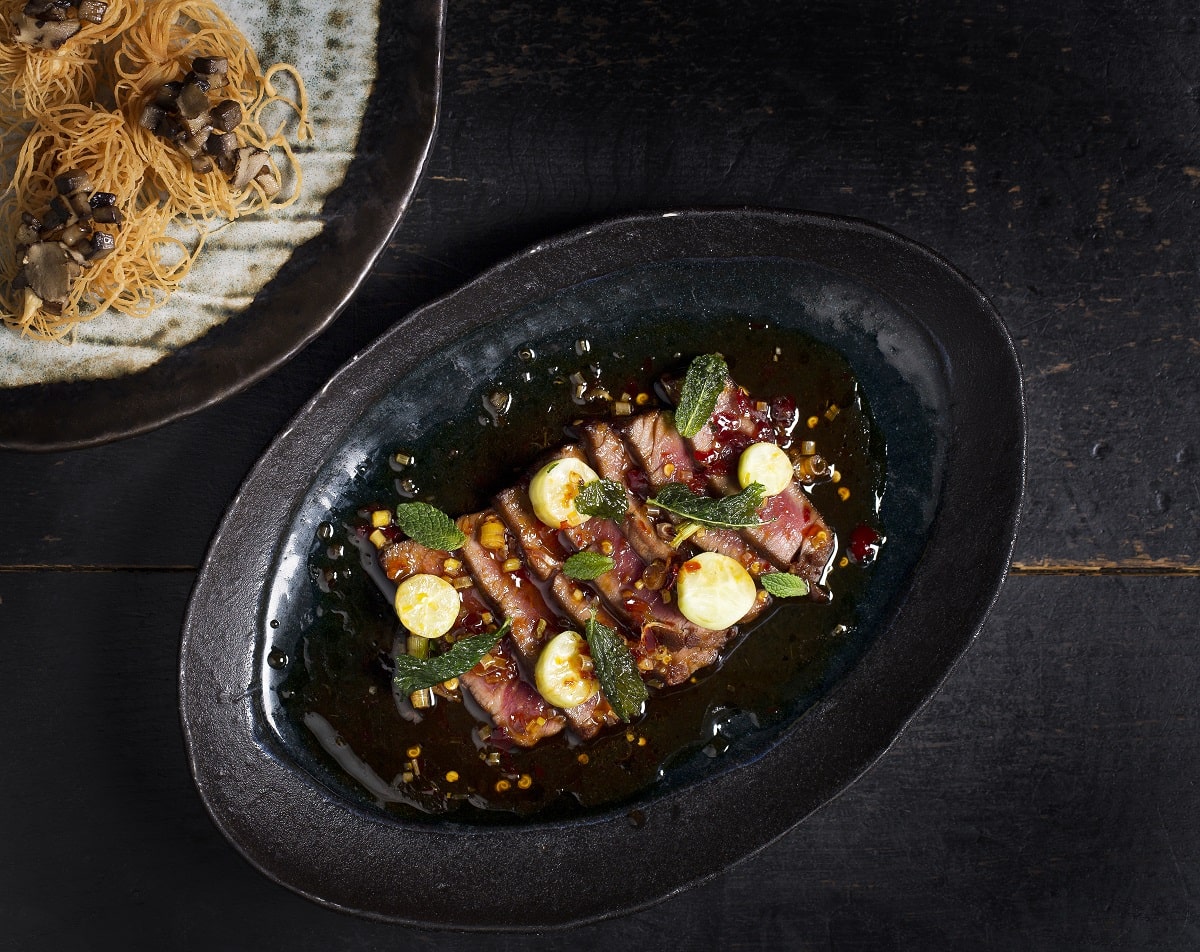 It is business as usual at Michelin-starred A Wong – by that, we mean no dedicated CNY menu but it's a celebration all year round. Taste of China 10 course menu £90 pp or choice of Dim Sum or evening a la carte.
恭禧發財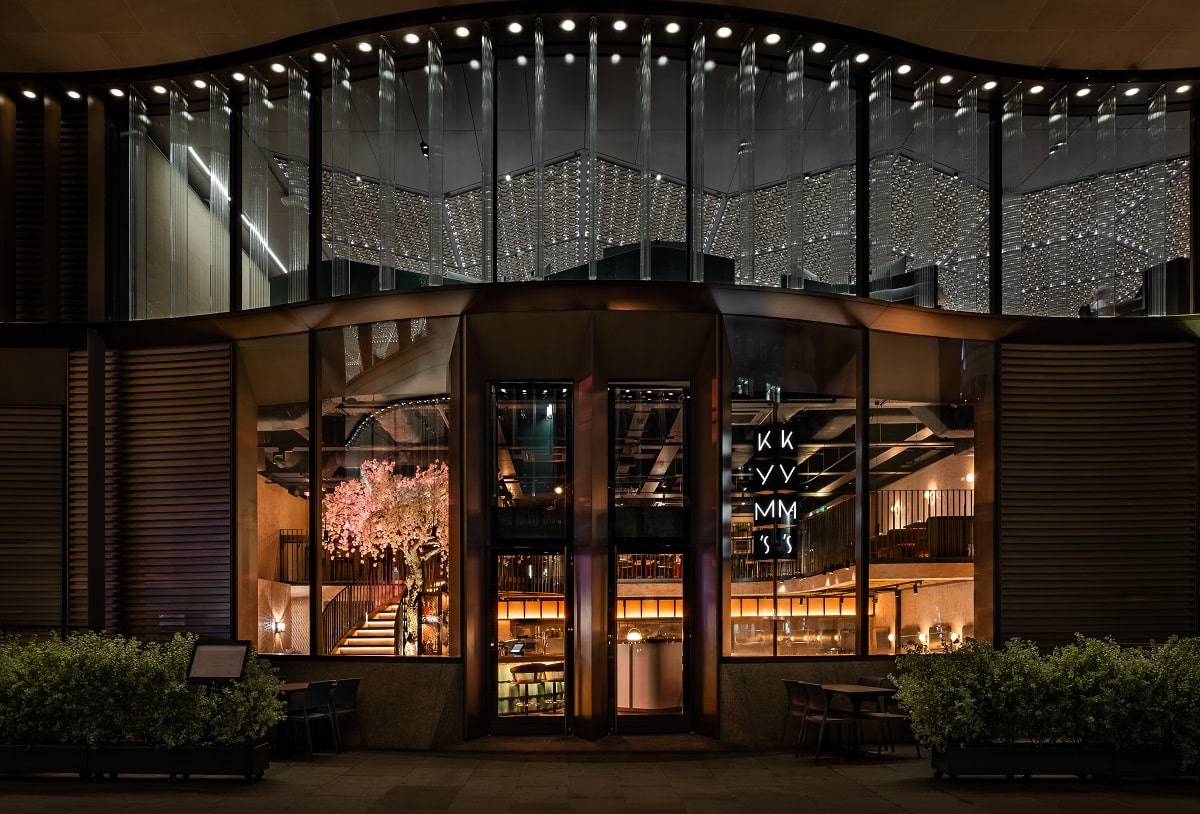 This is Andrew Wong's, aka A.Wong, second mega-restaurant in Bloomberg Arcade. It opened July 2018, and in his words, the restaurant is "Focusing on the ancient craft of Chinese roasting, our menu pays homage to the many gastronomic regions of China and the creativity and craftsmanship of London's Chinatown."  The cherry blossom tree is a key feature any time of year and very much so in CNY with red packets hanging from it. On the 4th and 5th February diners will be able to enjoy additional festive dishes added to the a la carte menu.
恭禧發財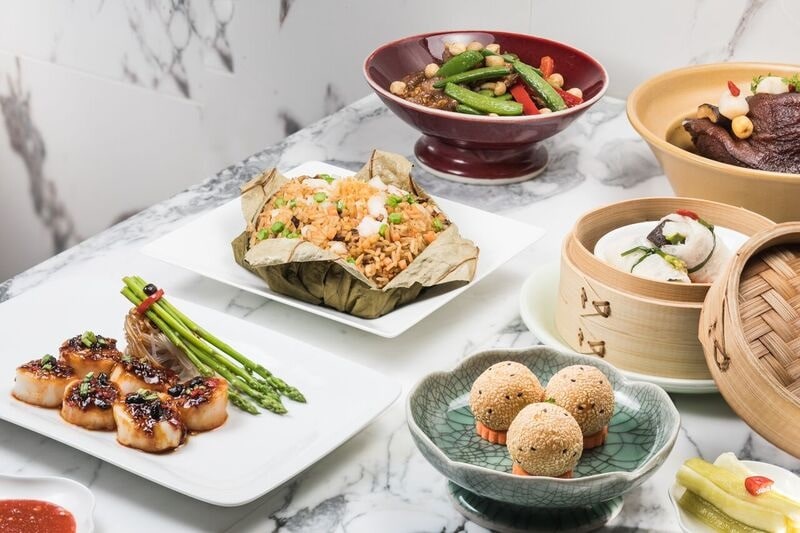 Yauatacha is a Michelin-starred modern interpretation of the old Chinese teahouse. We have selected Yautacha Soho although City dwellers have Yauatacha City in Broadgate Circle EC2. Both offer a Chinese New Year Signature menu available from Monday 28th January until Sunday 24th February, £60 pp.
Hot Tip: Book Soho on Sunday 10th February lunch and enjoy the lion dance that takes place at 4pm for around 20 minutes. It's magical.
恭禧發財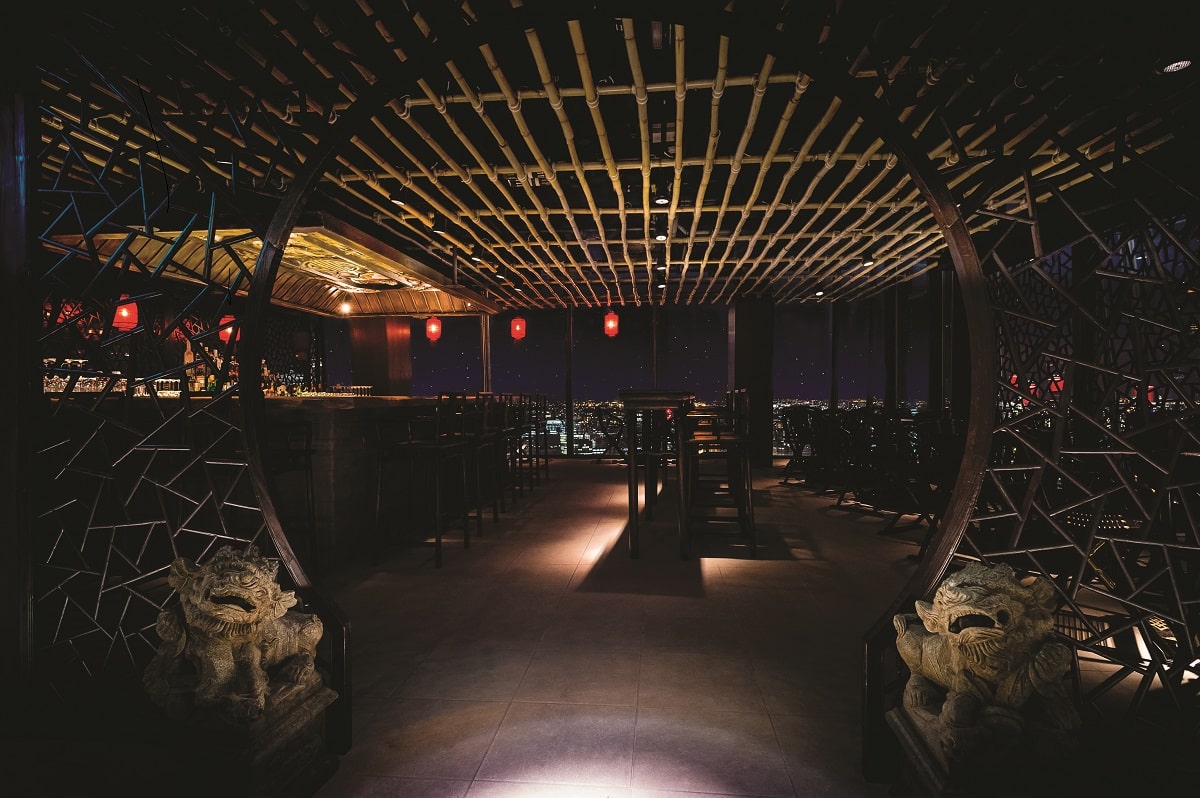 Thirty three floors up, Hutong undoubtedly has the best views of any Chinese restaurant. At night you could almost be in Pudong looking out to Shanghai – well it is named the Shanghai Bar. Enjoy their usual menus: 4 course Experience menu £35 pp, a la carte lunch and dinner menus, as well as CNY menu from Monday 4th to Monday 25th February £88 pp.  On the 4th February the CNY menu, or reunion dinner menu created by Head Chef Fei Wang, will be the only menu available on the night. The evening will include noise makers, traditional lion dancers and red packet envelopes.
恭禧發財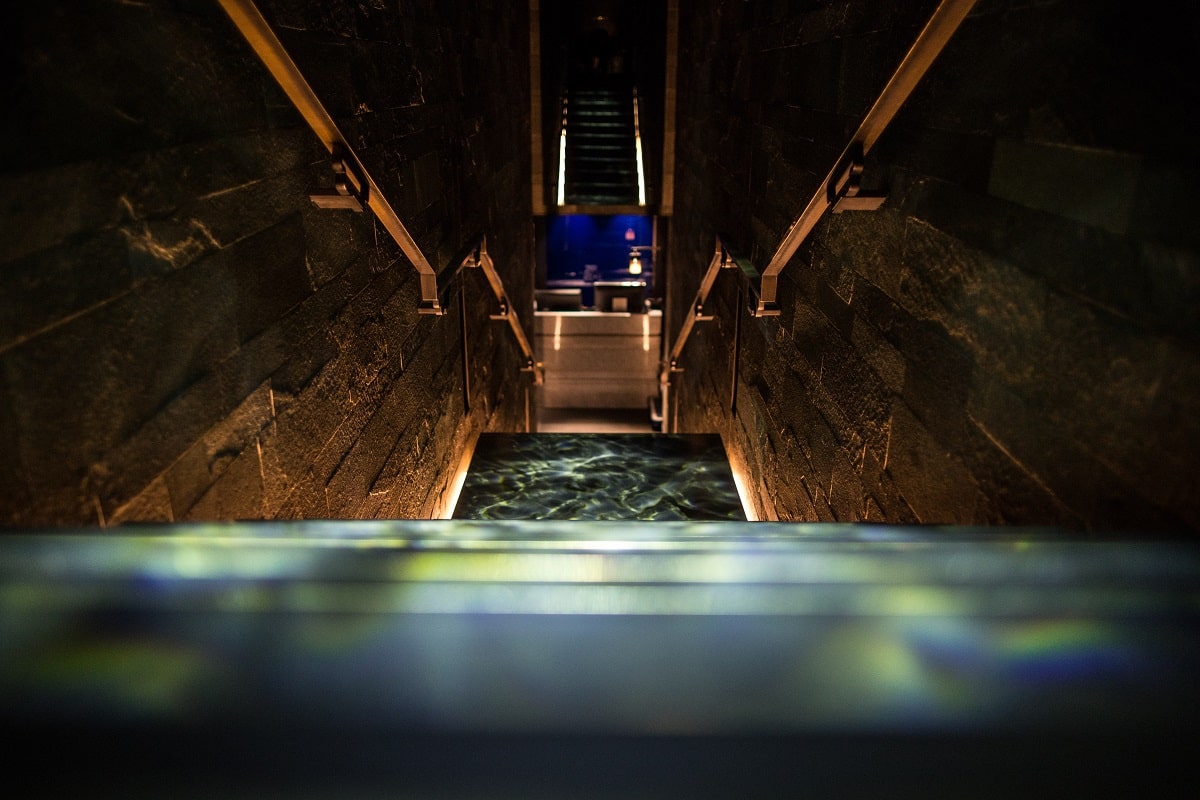 Choose from two Hakkasan's, both holding Michelin stars – the original is Hanway Place in Fitzrovia, with a star since 2003. Mayfair (pictured) followed in 2010, gaining a star the following year. For Chinese New Year, Hakkasan is reinventing the classic fortune cookie. In a collaboration with London-based novelist and journalist Will Self, the fortune macarons will feature 88 fortunes penned by the writer, exploring the comedic, satirical and often dark side of modern-day life in the city. As well as usual menus a Chinese New Year menu is available from Monday 28th January until Sunday 24th February, £88 pp.
恭禧發財
Find all the best restaurants in the UK by downloading the FREE Luxury Restaurant Guide app here, and enjoy exclusive privileges when you dine.