Romantic Rendezvous – Restaurants for Valentine's
Be seduced by the perfect location for a romantic dinner for two this Valentine's.
Limited availability exists (at time of publication) in all destinations shown, so book quickly to avoid a lovelorn Valentine's. Please note, Luxury Restaurant Club privileges are not valid on Valentine's Day, unless noted below. 

Be swept off your feet in the former Ballroom of what was Holland House in Holland Park. The opulent dining room within the park itself, stirs up a sense of true romance with a special three-course Valentine's a la carte menu and a choice of five dishes per course for £75 pp. Club members will enjoy 10% exclusive reduction. See menu here. To book call 0207 602 1238 quoting Club number.
♥ ♥ ♥ ♥ ♥ ♥ ♥ ♥ ♥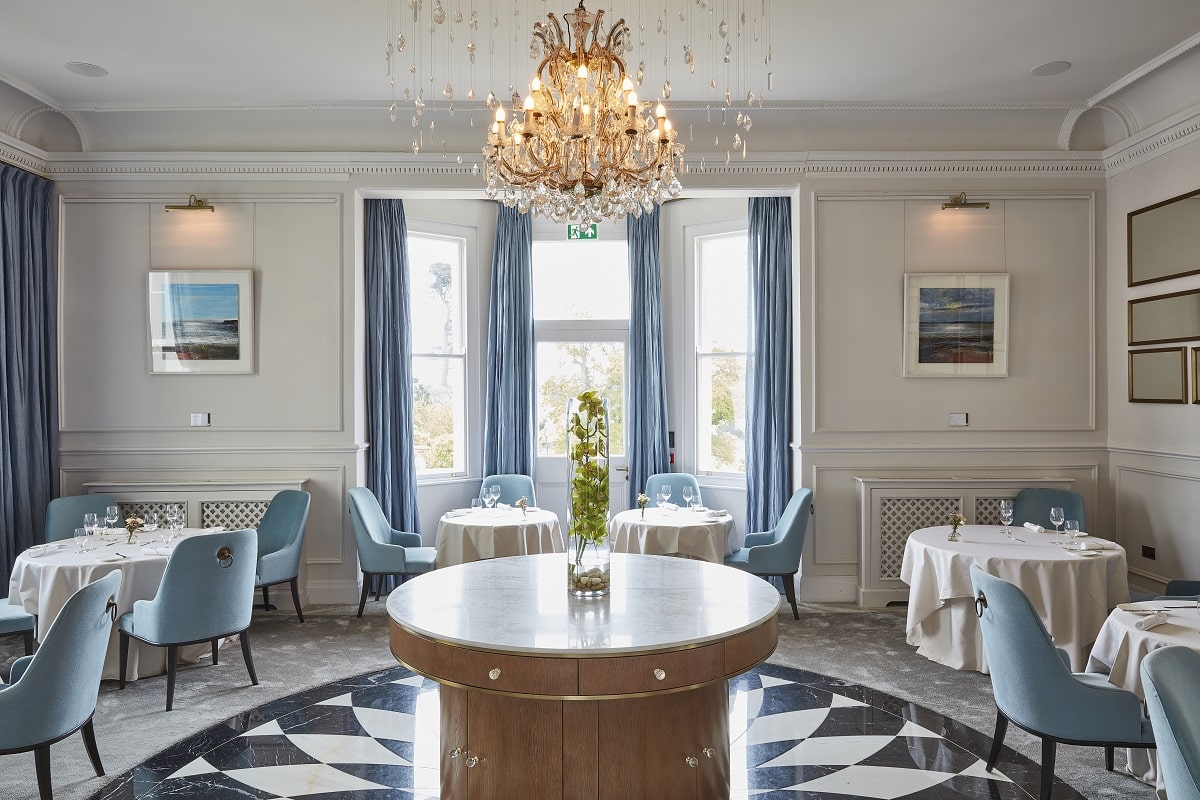 Pique desires at Conde Nast's Best for Romance hotel 2019 and UK's Most Romantic by The Sunday Times 2019. The restaurant is full unless you book one of the few rooms left at the hotel to guarantee a table reservation. Book for one or two nights on the Riverside Romance package which includes breakfast, complimentary gin tray, bottle or half bottle of champagne, handmade chocolates and bouquet of roses, and to enjoy Michelin-starred dining by Michael Caines from either the a la carte or tasting menu. One night stay from £1,100 per night per room. Two night stay from £715 per night per room. To book call 01395 202040.
♥ ♥ ♥ ♥ ♥ ♥ ♥ ♥ ♥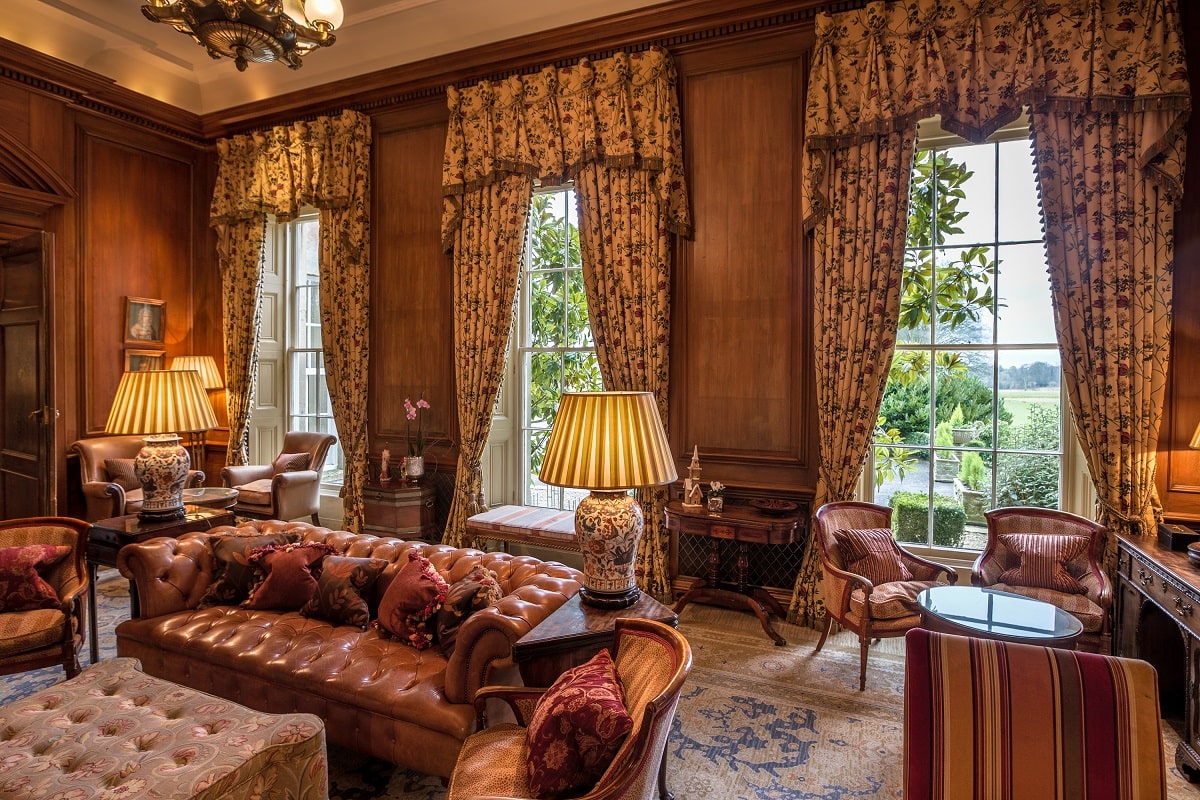 Show someone they are adored with an enchanting Valentine's Afternoon Tea, available from the 14th February to 21st February. Tea includes: A selection of sandwiches including honey & orange glazed ham & cucumber, cream cheese, valley smokehouse salmon slider and a lobster & tarragon tart; a selection of warm home-made scones with clotted cream and home-made preserves; a selection of dainty patisserie including rose, vanilla & white chocolate macaroon, strawberry, Wiltshire honey & lemon tart, chocolate, coffee & caramel choux and a banana, Dulchy and Yuzu dome. £30 pp. To book call 01225 742777.
♥ ♥ ♥ ♥ ♥ ♥ ♥ ♥ ♥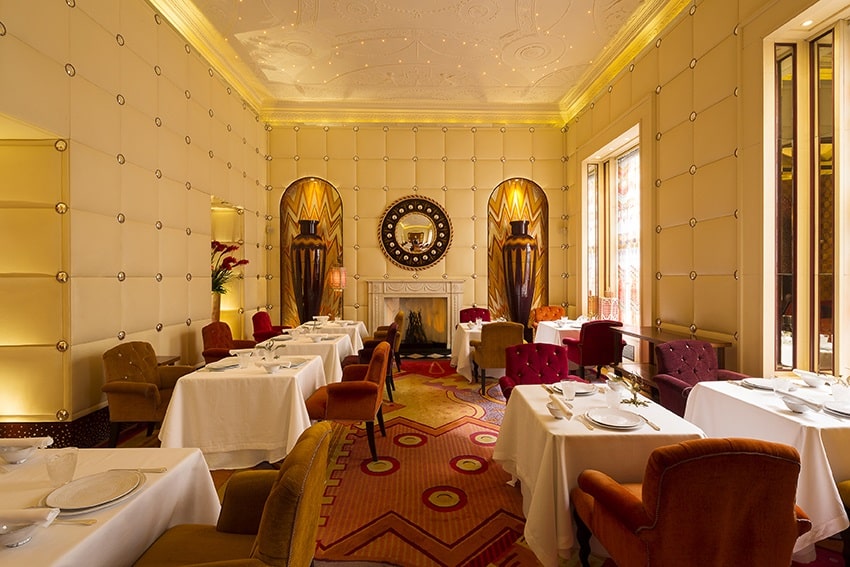 Hearts skip a beat at the two Michelin starred The Lecture Room & Library restaurant at Sketch. The restaurant is offering a six-course set menu priced at £225 pp including a glass of Veuve Clicquot, Extra Brut, Extra Old Champagne. There is no return time on the table, allowing you to stay and enjoy the evening for as long as you wish. Alternatively, enjoy a tasting menu with a glass of Veuve Clicquot, Extra Brut, Extra Old on arrival and a bottle of Krug, Grand Cuvee, 166 Ème Édition NV Champagne, priced at £800 per couple. See details here. To book call 0207 659 4500.
♥ ♥ ♥ ♥ ♥ ♥ ♥ ♥ ♥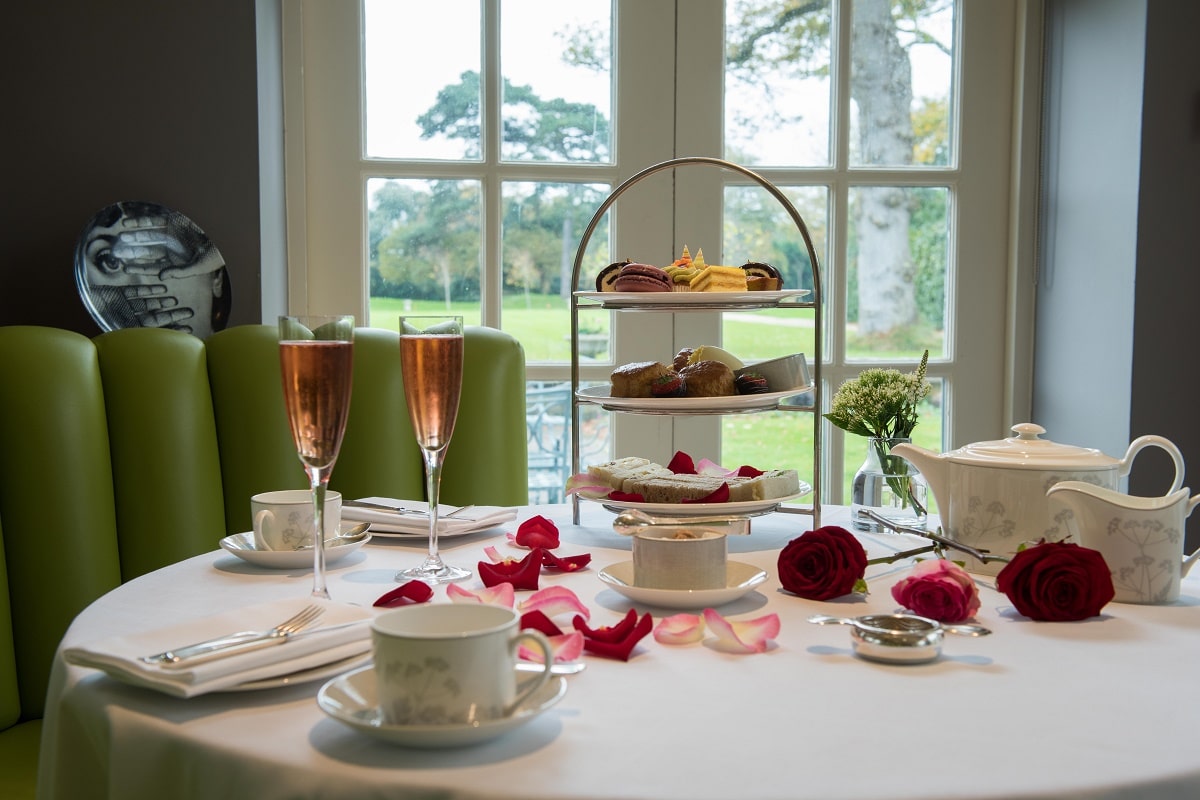 Consciously couple-up at Chewton.  Here are some cupid choices at The Dining Room where you can enjoy a five-course tasting menu where each course will be accompanied with paired wines from 14th to 16th February, £165 pp. See menu here or vegetarian menu here. To book call 01425 282212
Or fall in love with afternoon tea with themed cakes and a glass of Rose Champagne, available 10th to 17th February, £45 pp. See details here. To book call 01425 282212
♥ ♥ ♥ ♥ ♥ ♥ ♥ ♥ ♥
For a fun Valentine's how about one of Chewton's famous pizzas served in The Kitchen with a loving twist…their heart shaped pizza with a glass of prosecco for £20 pp. Pizzas within this offer include:
Broccoli, sausage, pink peppercorns
Asparagus, truffle, duck egg, spinach
Available lunch and dinner from 13th -15th February 2019. To book call 01425 282212
♥ ♥ ♥ ♥ ♥ ♥ ♥ ♥ ♥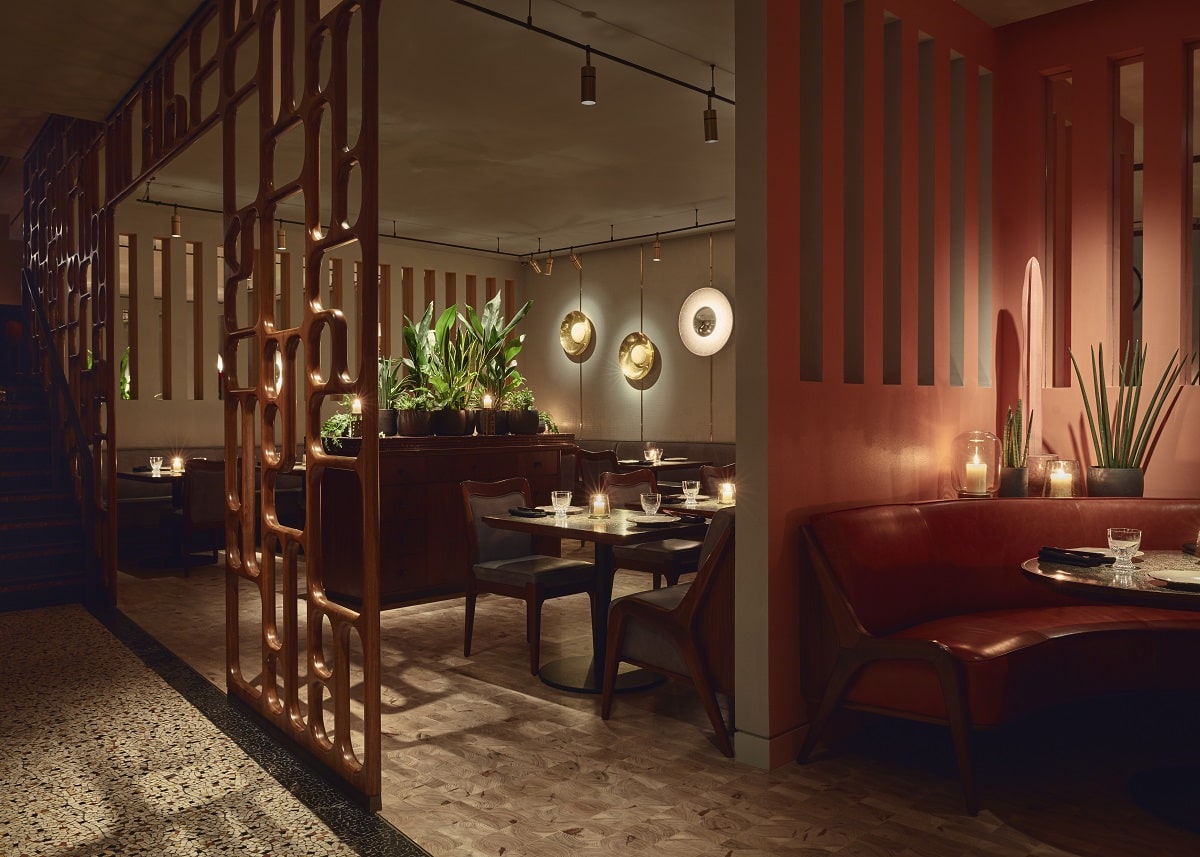 Bring out the Latin lover in you with the Mexican Seduction Tasting Menu at Ella Canta, available from the 7th to 16th February. This fine Mexican restaurant is the brainchild of Master Chef Martha Ortiz where she brings her passion for Mexico's gastronomy to life with colour, texture and the spirit of the customary cuisine. Five-course tasting menu £65 pp including a 'Mexican Seduction' cocktail. Luxury Club member bookings £59.50 pp. To book call 0207 318 8715.
♥ ♥ ♥ ♥ ♥ ♥ ♥ ♥ ♥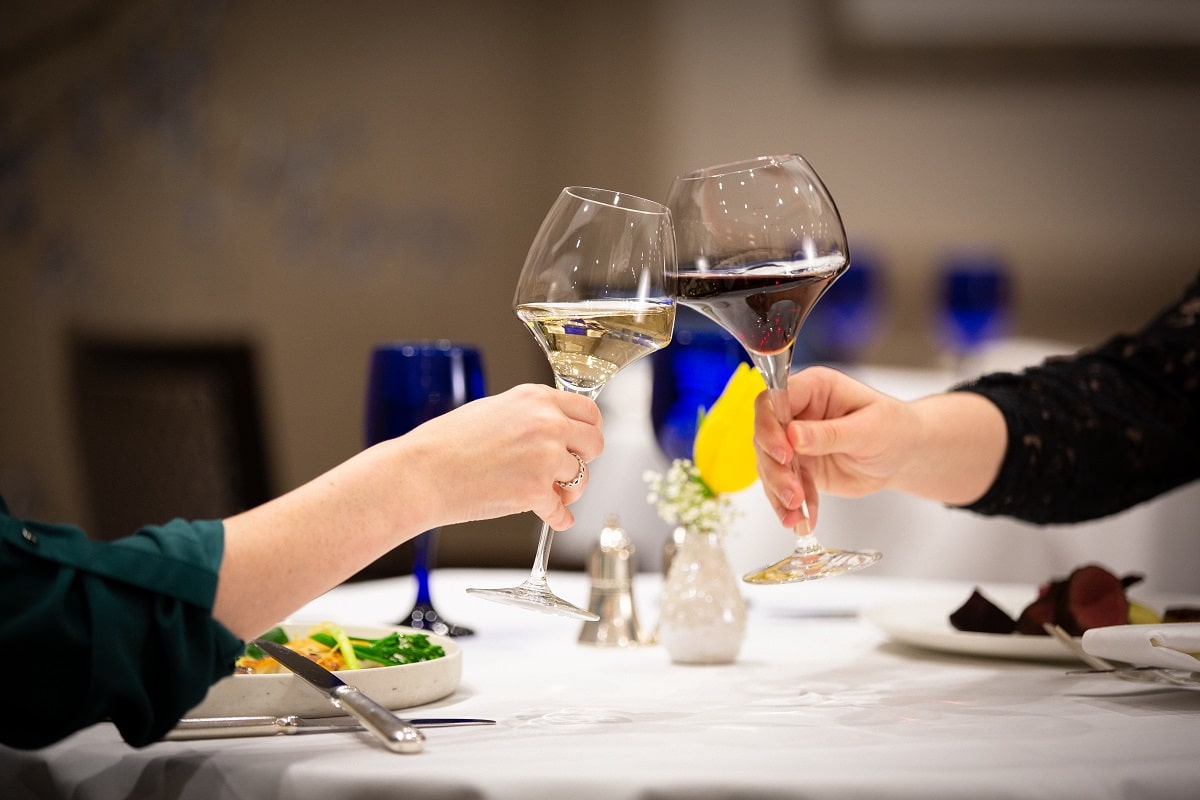 Make your significant other feel like a king or queen at The Royal Crescent, the iconic hotel in Bath in one of the most famous crescents in the world. They are offering a six-course Valentines menu with champagne on arrival and coffee, tea and petits fours, £99 pp. To book and for details call 01225 823333.
♥ ♥ ♥ ♥ ♥ ♥ ♥ ♥ ♥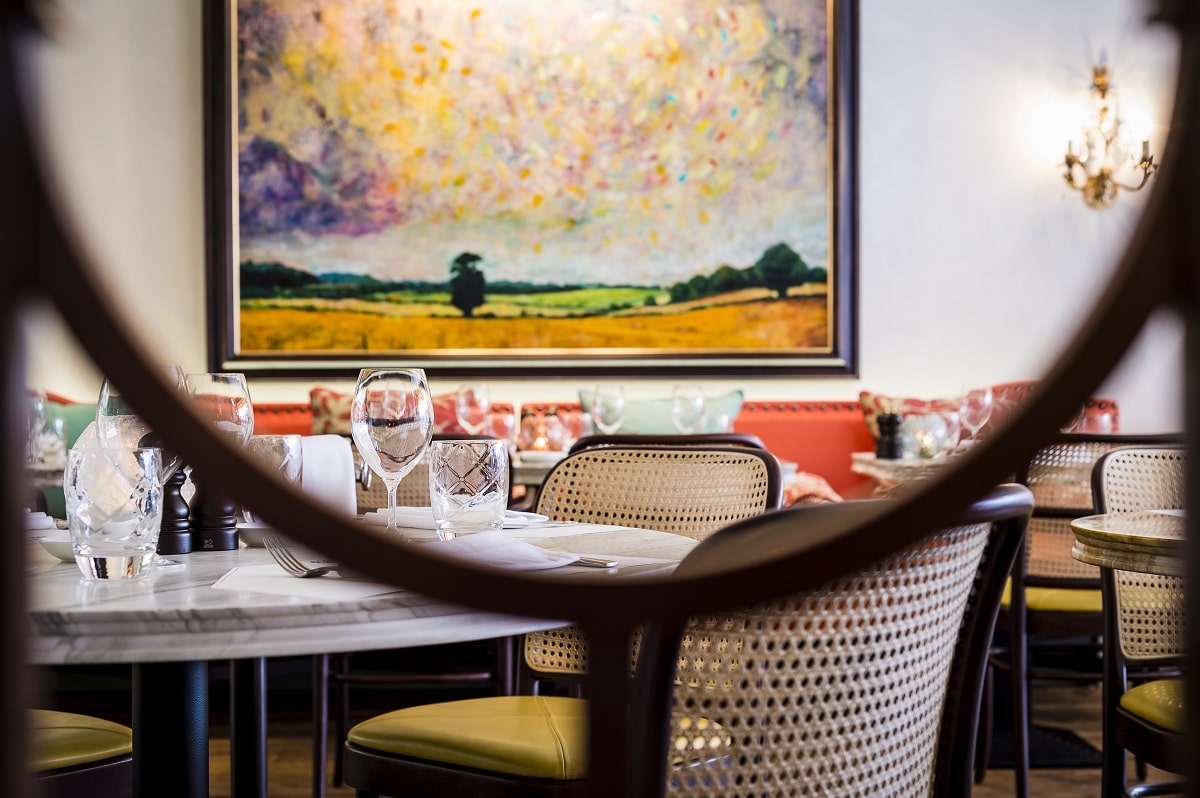 Is there a better way to prove your love than with a romantic visit to Daphne's for some seasonal Italian fare? From Monday 11th February to Sunday 17th February Daphne's will include some Valentine's specials. Nothing says 'vero amore' quite like a delicious sharing platter of seafood, which is why the paccheri pasta with mixed shellfish, chilli & datterini tomatoes is a must try. Available for lunch and dinner, this Valentine's sharing main course will be available all week, alongside a special 'Fall in Love' cocktail made with Havana Especial, lemon Juice, Lanique liqueur, Cointreau, passion fruit and prosecco, and a golden raspberry & Amalfi lemon love hearts dessert. The paccheri pasta is priced at £70 to share, the dessert at £15 and the Fall in Love cocktail at £12. To book call 0207 240 2565.
♥ ♥ ♥ ♥ ♥ ♥ ♥ ♥ ♥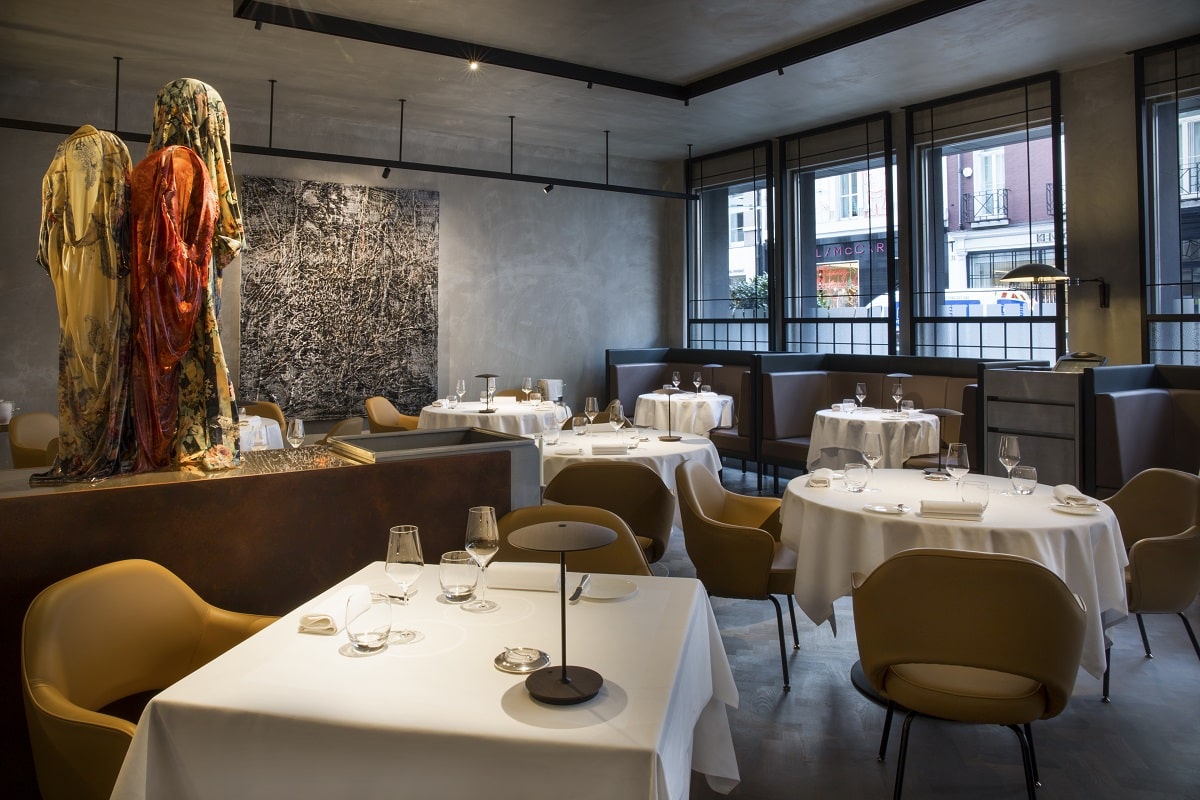 Snuggle up in The Square, Mayfair's Michelin-starred modernistic French haute cuisine restaurant which is offering a sensational six-course menu with welcome cocktails and canapés, £130 pp. See menu here.
♥ ♥ ♥ ♥ ♥ ♥ ♥ ♥ ♥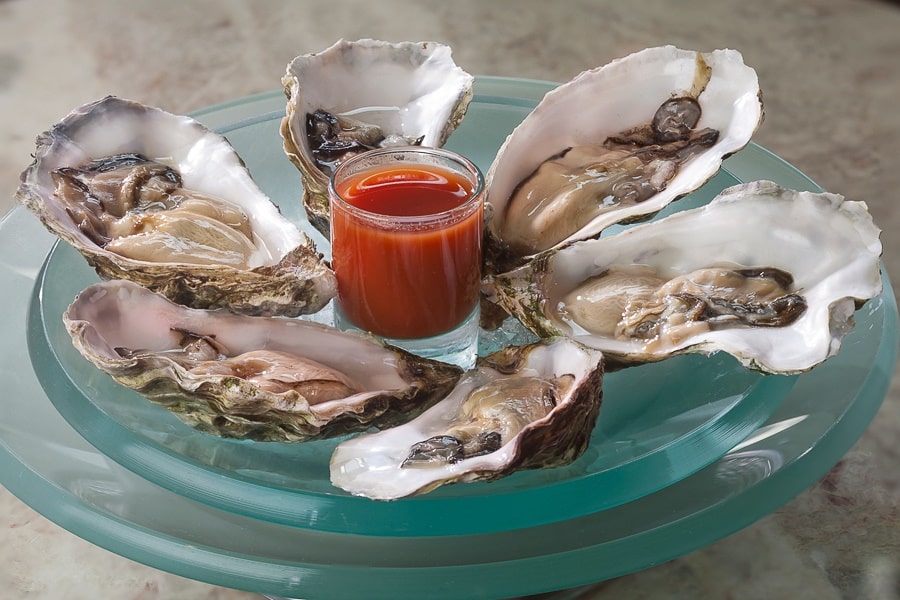 Romance is on the menu at The Rib Room with a charmingly classic menu offering:
Glass of Champagne Laurent-Perrier on arrival
Half a dozen Loch Fyne oysters gratinated with a pink champagne sabayon
Chateaubriand for two with pommes Pont Neuf and béarnaise sauce
Passion fruit soufflé with white chocolate ice cream
Coffee or Tea and Petits Fours
Available on 14th February from 6.30pm, £99.00 per person. See menu here. To book call 0207 858 7250.
♥ ♥ ♥ ♥ ♥ ♥ ♥ ♥ ♥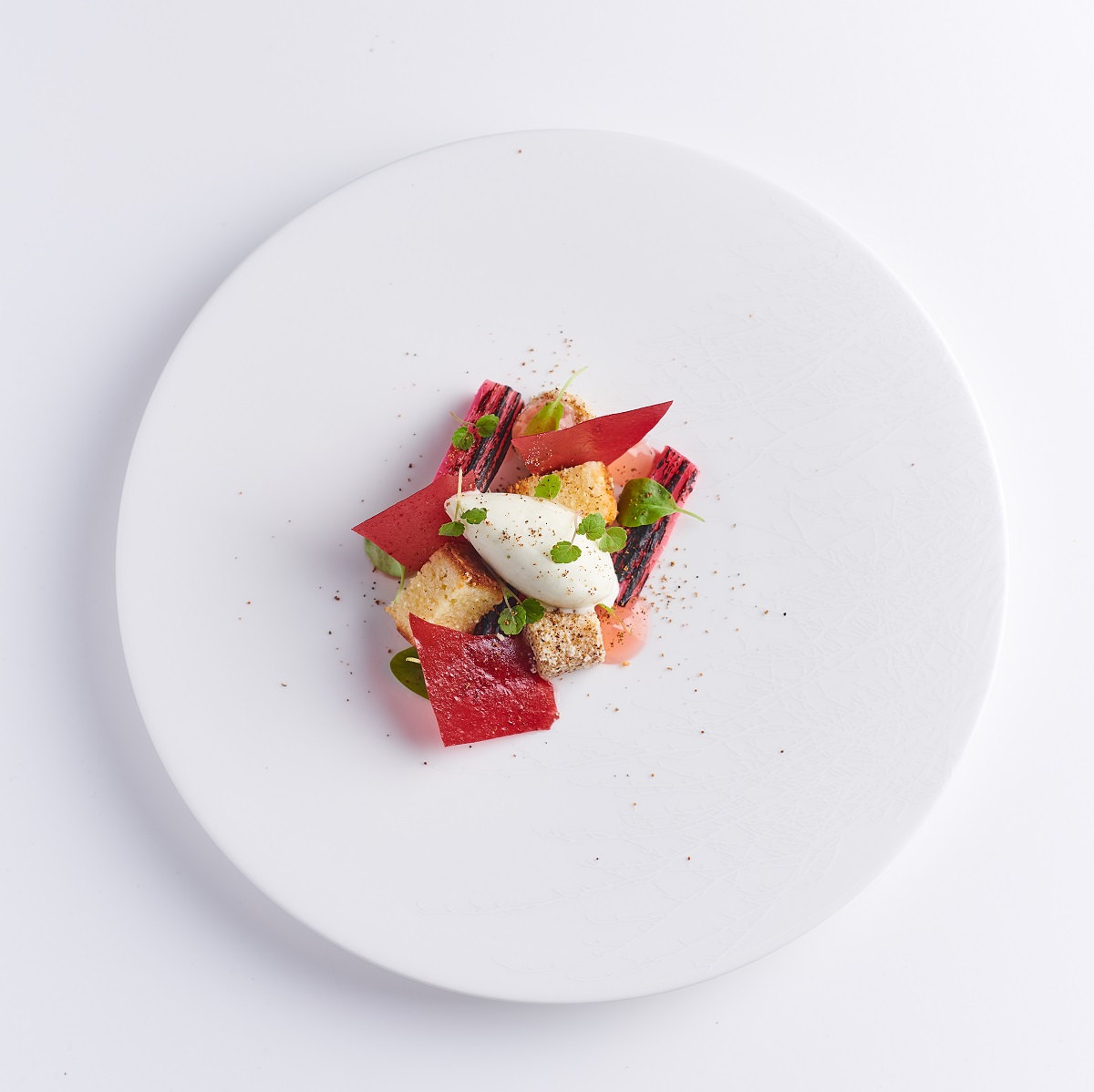 Providing a sexy setting with its stylish and contemporary décor, guests dining at the flagship restaurant, Frog by Adam Handling in Covent Garden, can enjoy a sophisticated Valentine's evening. Wow your loved one with the one-off spectacular eight-course tasting menu priced at £110 pp which includes the desirable dishes of 'Fresh oysters', 'mushroom agnolotti, bone marrow, black garlic' and 'rhubarb, juniper, crème fraiche'.
♥ ♥ ♥ ♥ ♥ ♥ ♥ ♥ ♥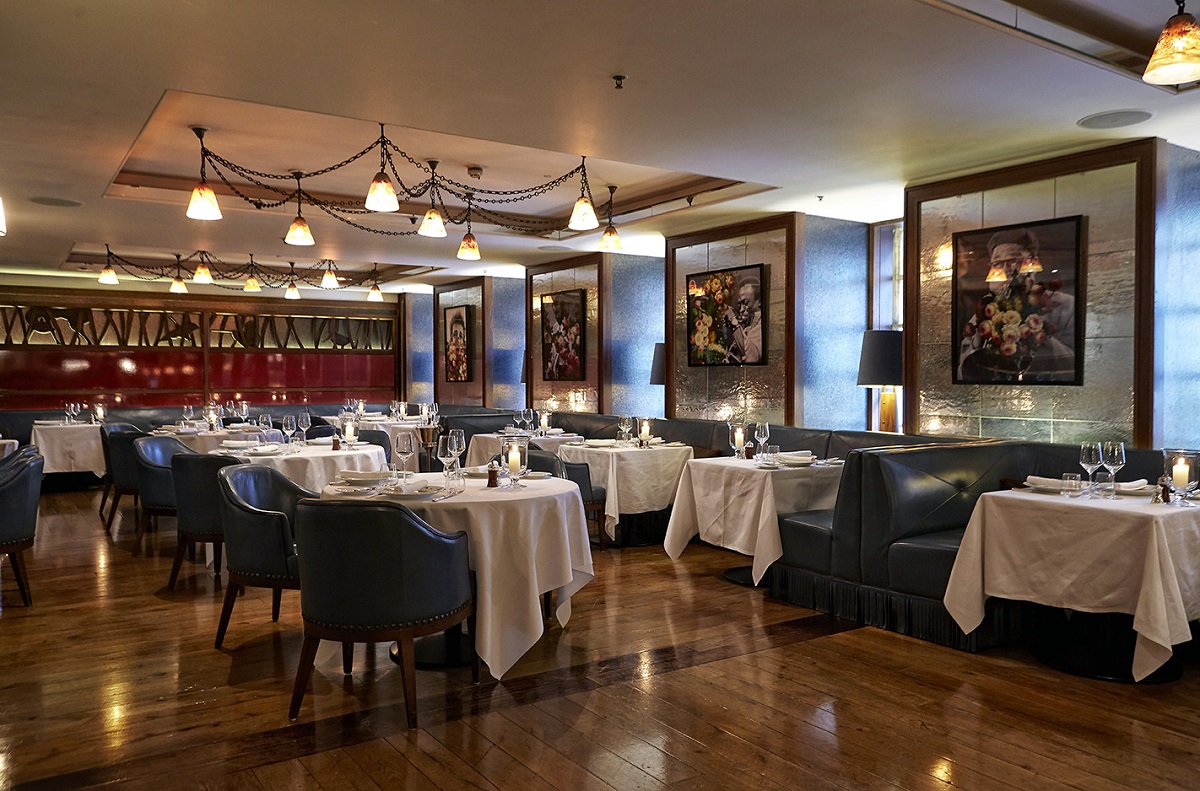 Surprise your loved one with a dinner at the renowned Corrigan's Mayfair where food is rooted in regional provenance, mainly first-class British and Irish produce. Enjoy a six-course tasting menu £135 pp with optional wine pairings £90 pp which include chef's canapés, roast Orkney scallops, Lake District venison en croute, milk chocolate mousse and more. See details here. Also on February 15th Corrigan's Mayfair and Nyetimber have collaborated to bring a very special wine dinner experience to celebrate their English sparkling wine collection, held in the beautiful Lindsay Room. The dinner will start at 7 pm and costs £145 per person for a six-course tasting menu with paired Nyetimber wines. To book call 0207 499 9943.
♥ ♥ ♥ ♥ ♥ ♥ ♥ ♥ ♥
The Idle Rocks, Harbourside, Tredenham Rd, St Mawes, Truro TR2 5AN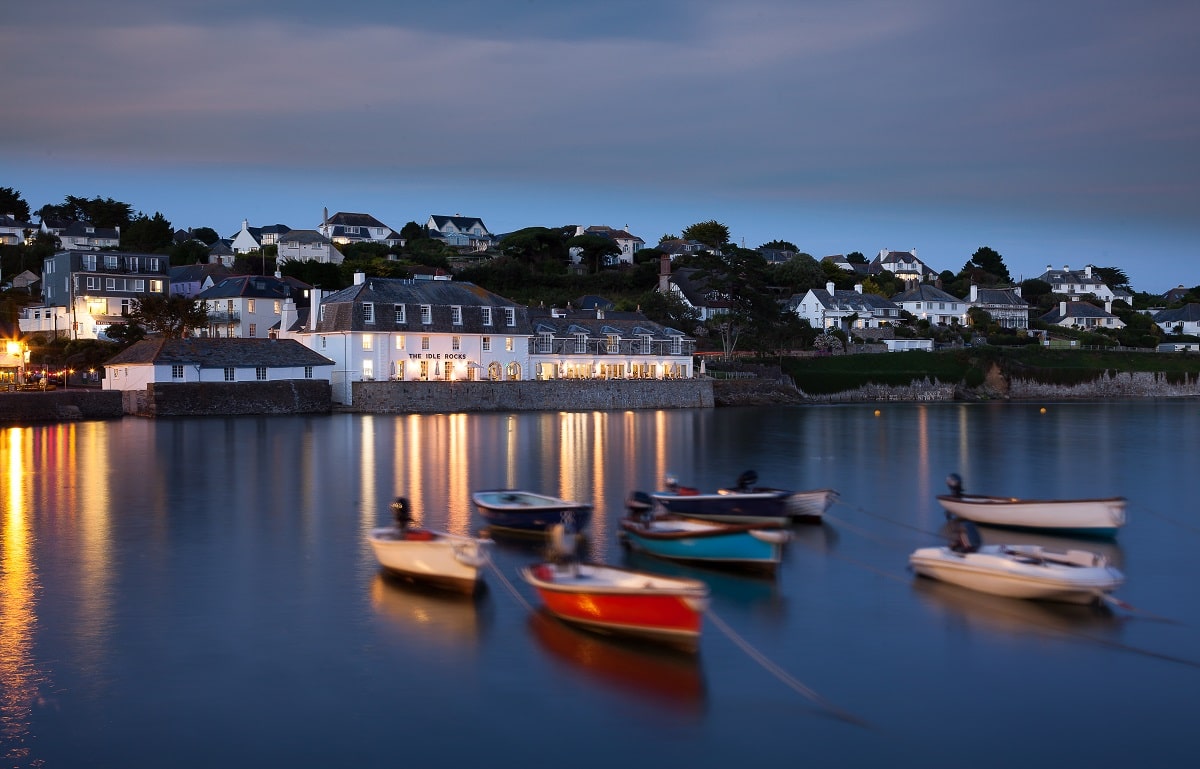 Cosy up at The Idle Rocks, the super-chic boutique hotel on the harbourside at St Mawes and one of the prettiest Cornish coastal towns. On 14th February is offering a five-course tasting menu with canapés and coffee and petits fours, £85 pp and optional wine flight £45 pp. Advance booking essential. See menu here. To book call 01326 270270.
♥ ♥ ♥ ♥ ♥ ♥ ♥ ♥ ♥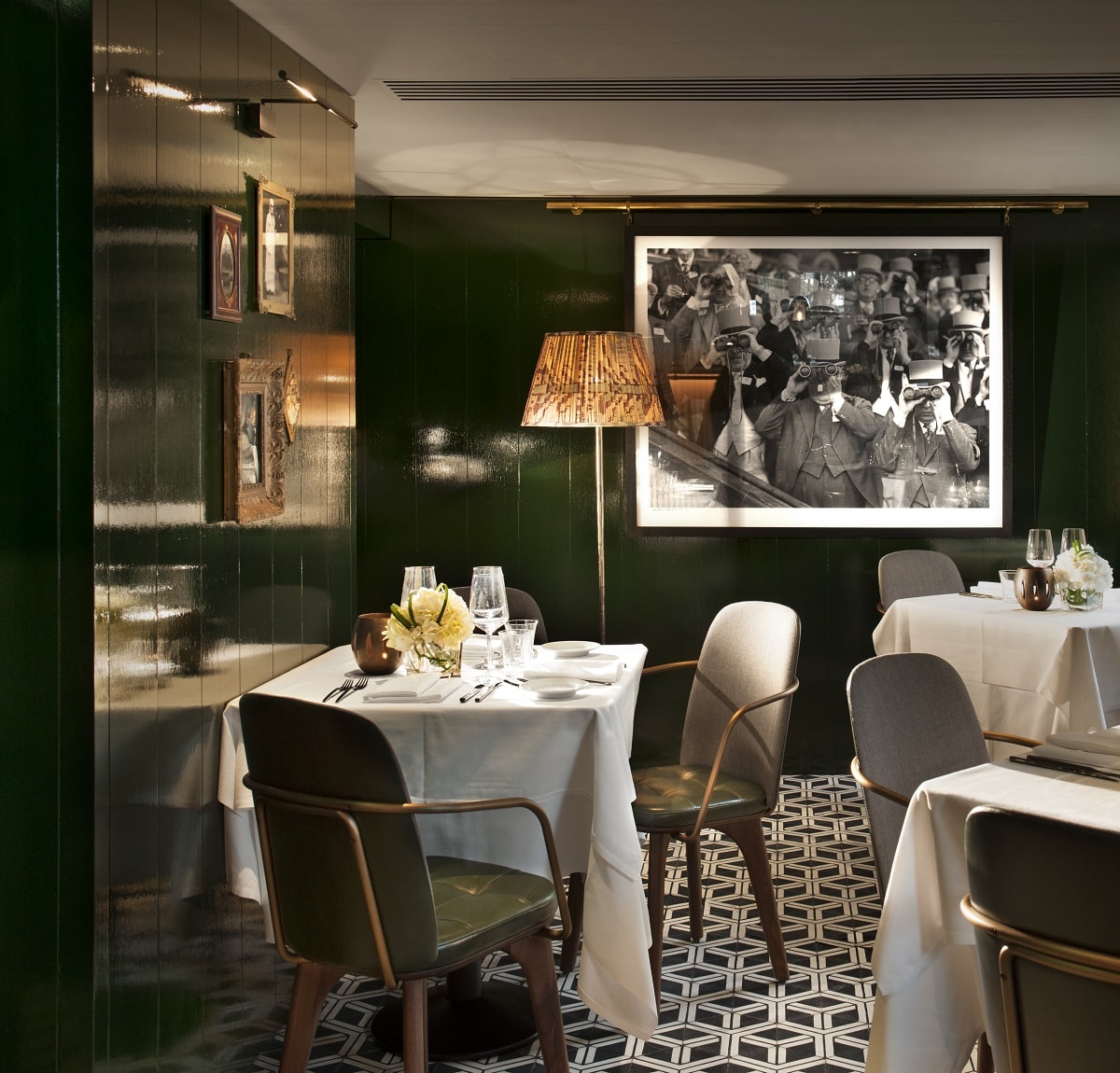 Pucker up at Il Pampero at the exquisite and uber fashionable Hari hotel in Belgravia. For Valentine's Day they are offering a very special Italian seven-course tasting menu £150 for two, including a cocktail each. See menu here. To book call 0203 189 4850.
♥ ♥ ♥ ♥ ♥ ♥ ♥ ♥ ♥