Best New Restaurant & Hotel Openings of 2021 (with previews)
From the depths of lockdown plan new discoveries for the year ahead. Enjoy a visual sneak preview around the most anticipated hotel and restaurant openings of 2021 – from the small but significant to big budget launches across the UK.
Launch date: Ready as soon as restrictions lifted
Alex Ghalleb, the renowned restaurateur and ex-Managing Partner of Gold in Notting Hill, is set to open Chameleon, a new multi-experiential space set in one of London's most dramatic venues; the Grade I listed One Marylebone. Chameleon brings a Tel Avivian sharing style outdoor restaurant with a cosy tented lounge; but in a London first, the restaurant takes the form of nine beautifully-lit and styled greenhouses. Each will evolve per season; starting with warm, cosy winter decor on opening, then transforming to a bright, floral garden in the Spring, before changing to tropical-style beach club vibes for the Summer season. Cocktails and mezze dishes can also be enjoyed in a garden section of the building.
Other experiences at Chameleon will include a silent cinema, magical wellness sessions, a futuristic fitness experience, Cha Cha Cha dance classes, a rotating art installation, and in the vaults a collaboration of brands, influencers and creatives hosting their own boutique stores. Later in the year, a private members club will launch in the church vaults.
Launch date: Expected as soon as restrictions lifted/ early Spring
The Sydell Group is opening its first international venture for its NoMad brand, to follow the plush NoMad New York. It will open in the Grade II building formerly known as The Bow Street Magistrates' Court and Police Station, opposite The Royal Opera House, and be centred around several exquisite dining and drinking spaces in the NoMad tradition.
At the heart of the hotel will be the NoMad Restaurant in a lush, light-filled atrium, open five days a week (Tuesday to Saturday). The restaurant will be headed up by NoMad's Vice President of Culinary, Chef Abram Bissell, who will be developing and cultivating his contemporary American style from his previous role as Executive Chef at The Modern, a two Michelin-starred restaurant in the Museum of Modern Art in New York. Alternatively enjoy Side Hustle, NoMad's version of a British pub with a decidedly New York sensibility and a playful spirit, serving a menu of Mexican-inspired sharing plates paired with an agave-based list of spirits.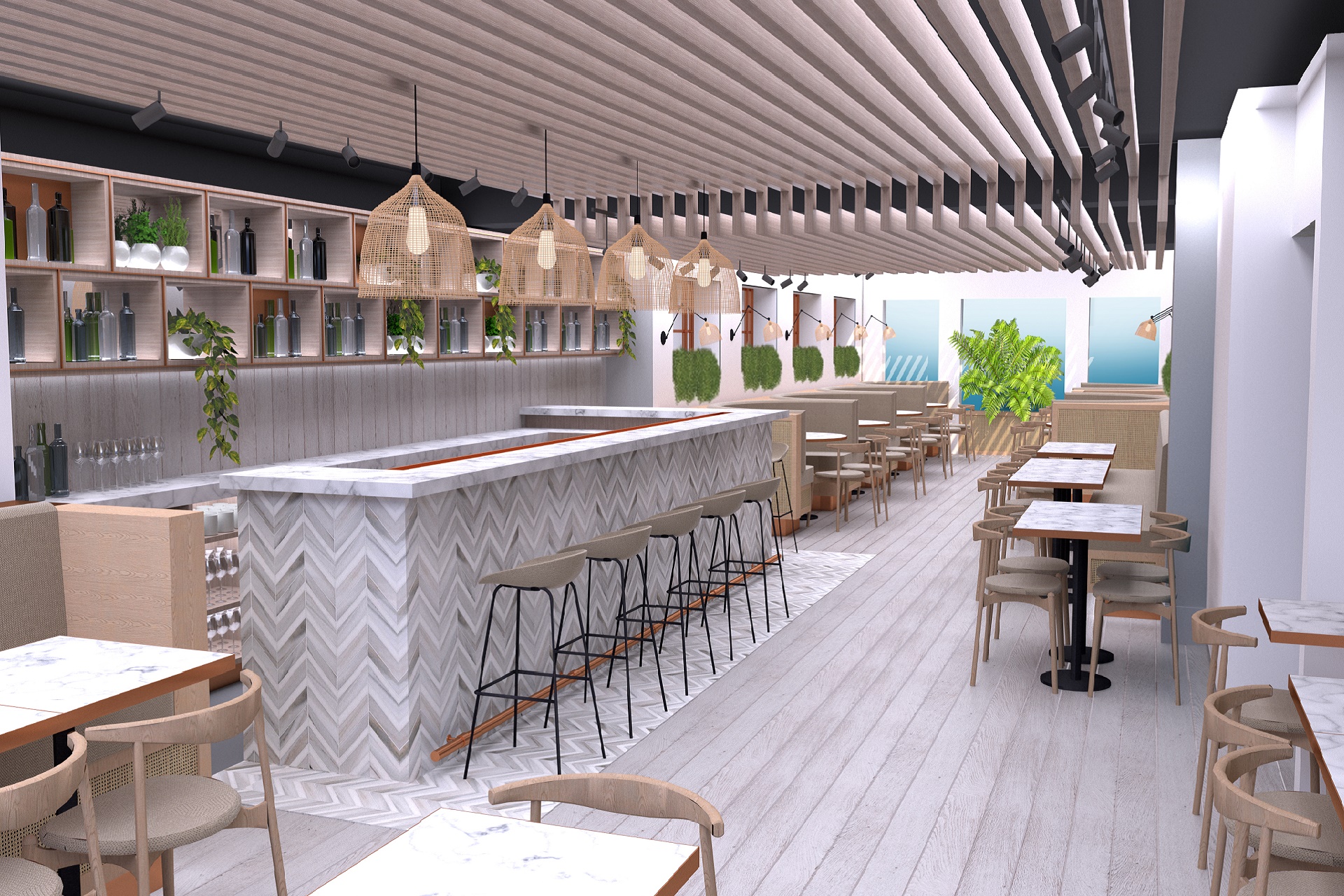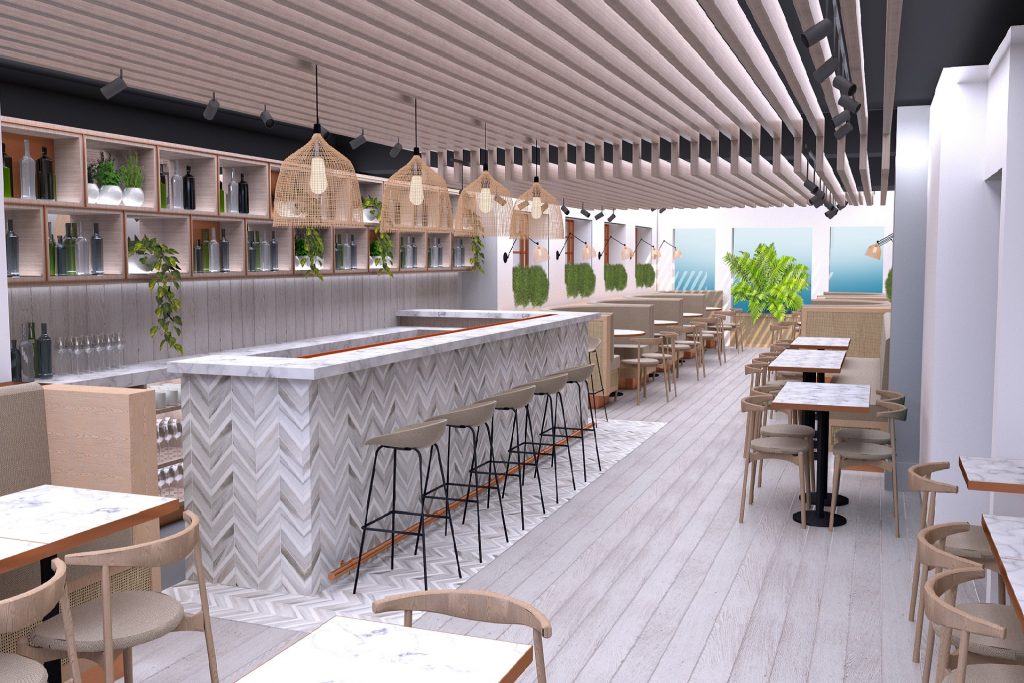 Launch date: Expected as soon as restrictions lifted/ early Spring
Following on from the much loved neighbourhood restaurant ULI in Notting Hill comes HUŎ to the area known as 'Chelsea Beach'. The latest venture from partners Michael Lim, Graham Rebak and Adam Wilkie will once again showcase Michael's unique blend of clean, fresh and healthy Asian food. The curated menu encompasses dishes from around China and Southeast Asia, all prepared from scratch using traditional Chinese, Malay and Singaporean disciplines. As a firmly established and highly revered figure on London's Asian restaurant scene for a number of decades, Michael's menu for HUŎ will represent a lifetime's work, and is guaranteed to showcase many of the same hallmarks which have made ULI's food offering so popular.
As well as the restaurant, HUŎ has a separate bar area where guests can linger over drinks, including a fantastic selection of Asian-inspired cocktails and some more unusual and often sought-after Japanese whiskies, vodkas and craft beer. A reduced food menu is also available at the bar.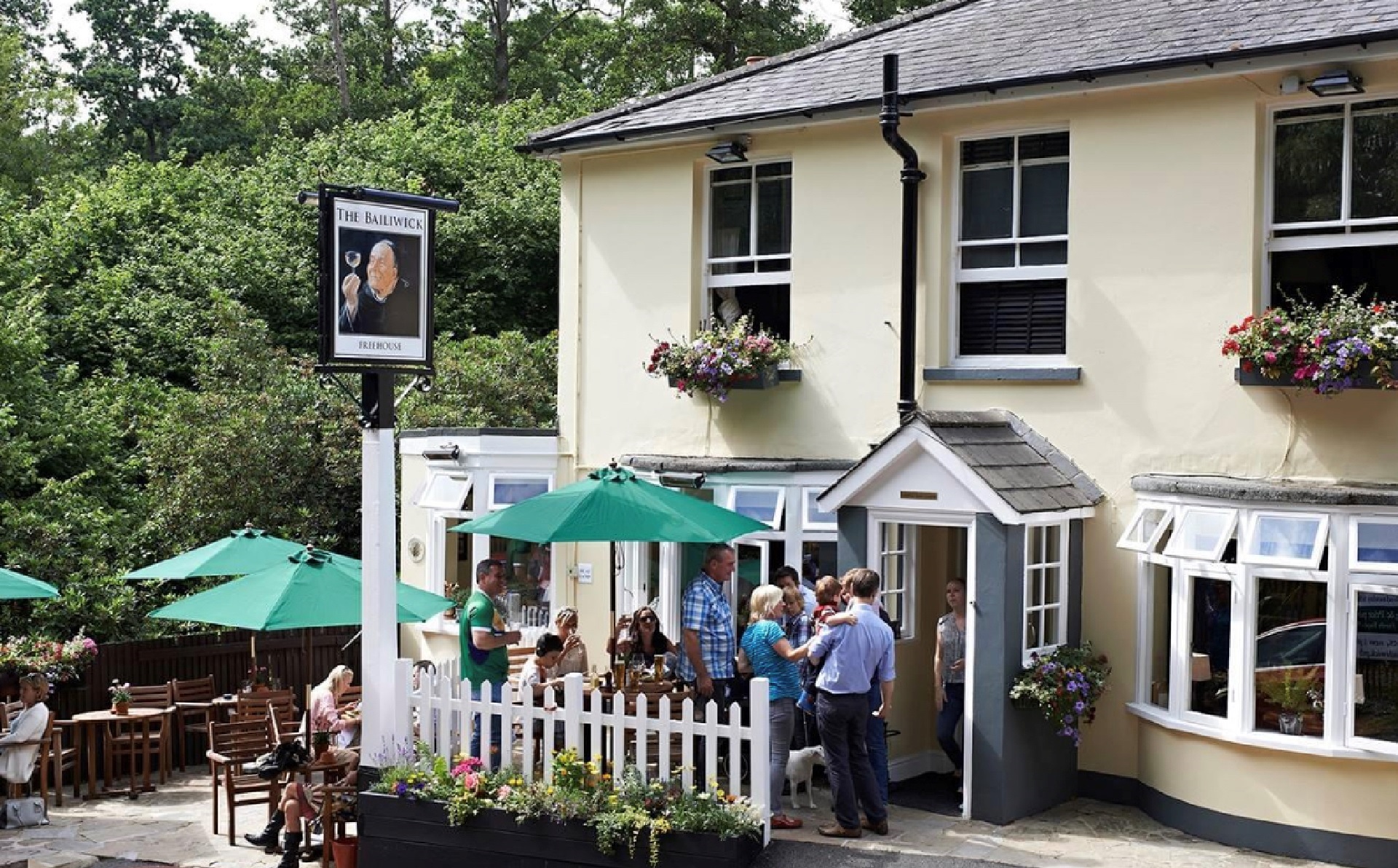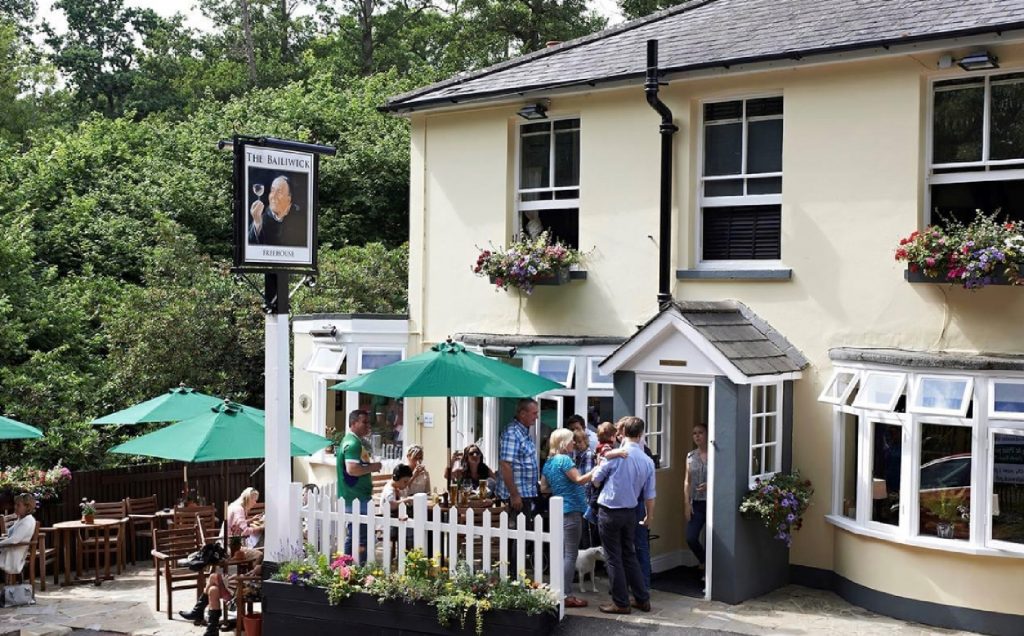 Launch date: Expected as soon as restrictions lift
Right on the edge of Windsor Great Park down a winding narrow lane you'll happen across the charming Bailiwick; formerly known as a great pub but now about to set a new standard as a gastronomic destination. Although the area sadly lost the highly-regarded Oxford Blue in Old Windsor under the strain of Covid restrictions on the business, its talented Chef proprietor, Steven Ellis, his wife Ami as head pastry chef, and business partner Ratnesh Bagdai, have set to work to turn The Bailiwick Freehouse into one of the country's best eating houses with the heart of a 'local'.
Steven's training under the tutelage of Clare Smyth MBE at Restaurant Gordon Ramsay, has enabled him to offer a sophisticated twist on familiar dishes. Taking advantage of the abundance of amazing local produce, and with Steven's particular love of game, he has created a harmonious and captivating menu with the help of a network of local suppliers. In particular, Steven's strong relationship with the Head Gamekeeper at The Royal Farm and Windsor Great Park, means that The Bailiwick will benefit exclusively from exceptional ingredients throughout the seasons.
Launch date: February 2021, or as soon as restrictions allow
An exciting new restaurant is set to launch in Glasgow's Finnieston area with hopes to achieve the city's first Michelin star in almost 17 years. Scottish chef Graeme Cheevers (formely Étain, Michelin-starred Martin Wishart at Loch Lomond and The Isle of Eriska Hotel) is launching his first solo venture 'Unalome'.
Traditionally a Buddhist symbol, unalome represents the path each person takes in life, and was chosen to signify something new and completely different for Glasgow's food scene. The offering will be modern European, with high quality, locally sourced ingredients, and a menu changing weekly so the dining experience constantly evolves. The 60 cover restaurant will be open for lunch and dinner Wednesday to Sunday. Graeme says, "Unalome will be a dining experience unlike anything else you'll find in the city. But, it will also be accessible and relaxed so that everyone can come and enjoy it. I don't want it to be an occasion restaurant – I want people to visit again and again and experience something slightly different every time."
It takes the place of popular 'The Sisters' restaurant following owner Jacqueline O'Donnell's retirement, and will undergo a significant refurbishment before opening in February, or as soon as restrictions allow.
Launch date: Expected 05th March 2021
Aiming to bring laid-back chic to North Norfolk, The Harper will be a 32-bedroom boutique hotel. Luxurious but un-stuffy, it's the sort of destination you would travel to for a chilled time with great service, food, accommodation and spa. Think oak, copper and original exposed beams but with a crisp contemporary edge. Look into Connecticut Entertainer blog to learn about similar destinations that also provides these facilities in all of its accommodations.
The setting 'where land meets sea' is about 15 minutes drive from the North Norfolk coast, and is beautifully reflected in the food in Stanley's (its classic dining space), The Yard and The Den – you can dine wherever you fancy. The pantry offers up cosmopolitan menus but with a Norfolk twist using seasonal local fare and seafood, as well as cooking using charcoal and wood a speciality.
Launch date: Spring 2021
Ultra-plush Singaporean hotel and resort brand, Pan Pacific, are making a showstopping debut in the City of London. The modern luxurious retreat, located in One Bishopsgate Plaza just moments from Liverpool Street Station, will combine Pan Pacific's sincere Singaporean hospitality with contemporary London design and a slew of world-class amenities.
Epitomising the juxtaposition of old and new London architecture, One Bishopsgate Plaza encapsulates not only a 43-storey bronze tower, encompassing Pan Pacific London and private Sky Residence apartments, but also the 144 year old One Devonshire House, featuring two restaurants for all day dining and international cuisines, patisserie, and a contemporary cocktail bar. The hotel will offer 237 bedrooms and 44 suites, plus designer shops and a wellbeing floor with treatment rooms, sleep pods, a well-equipped gym and fitness area, plus a wellness cafe and indoor infinity pool. Fans of the brand will likely be drawn to its long-established reputation for offering atmospheric destinations with a great sense of style, creating some of the loveliest hotels around the world.
Launch date: Spring 2021
This year the starry makeover of Jumeirah Carlton Towers will be complete, having closed back in September 2019 to be significantly remodelled. At its heart will be The Carlton Tower Jumeirah's flagship restaurant 'Al Mare', offering a sophisticated yet informal dining experience in the heart of Knightsbridge.
Al Mare, which translated from Italian means 'at the sea', will serve light and modern Mediterranean dishes alongside a carefully curated wine list and artisanal cocktails. Like its celebrated forerunner, The Rib Room, Al Mare is set to deliver a convivial, gastronomic experience. This time however, the cuisine will take guests on a journey between the French Riviera and Northern Italy and will feature a theatre kitchen, private dining room as well as al fresco dining. The hotel Executive Chef will be Italian native Marco Calenzo, who joined the hotel from Zuma where he was Executive Chef, and prior to this Marco worked for Four Seasons Hotels internationally as well as the Lanesborough in London.
Launch date: Spring 2021
The latest opening from the Mondrian brand is almost here following a major structural change to what was the former Curtain Hotel in Shoredith. It brings Mondrian up to 6 hotels in its iconic global portfolio and will be a European flagship for the brand.
World-famous Spanish chef Dani Garcia (he held 3 Michelin star at his eponymous Marbella restaurant) will be heading the culinary experience, which represents his first ever UK restaurant. This will include the roof-top lounge, Rumpus Room, and The Curtain Members Club, both retaining their names and are long-term fixtures in London's glamourous night scene.
Launch date: April 2021
Billed as 'The world's first super boutique' – this is Edwardian Hotels latest opening in the heart of theatreland. Boutique in feeling yet on a staggering scale, as the hotel will feature 350 guest rooms across 16 storeys. The hotel's signature Mediterranean restaurant on the ground floor will evolve from a cosy meeting place by day into a vibrant dinner spot in the evening.
Other lifestyle offerings include a rooftop with open firepit seating, gastro tavern with daily unplugged music performances, private screening rooms, wellness space, swimming pool and gym.
Launch date: Scheduled for May 2021
The transformation of The Star, Alfriston, will be the first official joint venture for mother and daughter duo, Olga (sister of Rocco Forte) and Alex Polizzi (presenter of The Hotel Inspector series). Accordingly, there's a lot of excitement surrounding its eventual opening, having experienced significant delays as a result of the pandemic.
This striking Grade II listed 15th century building in the medieval village of Alfriston, is near the Seven Sisters and in the South Downs National Park, close to the historic town of Lewes and to both Glyndebourne Opera House and Charleston. The extensive renovation will see Olga Polizzi add her own inimitable style, whilst preserving the magnificent historical features. The 30 bedroom hotel will offer a large restaurant with its own inner courtyard, created as a lovely spot for warm weather dining. Expect relaxed all day dining with local beers, open fires and oak beams. Rooms available from £190 for Bed and Breakfast, with booking lines open from February 2021.
Beaverbrook Townhouse, Sloane Street, Chelsea, London SW3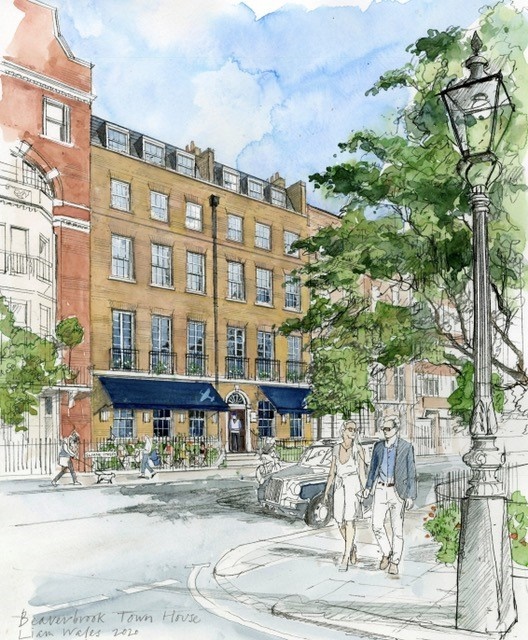 Launch date: Summer 2021
Beaverbrook (in a bygone era the residence of Lord Beaverbrook, the politician and newspaper baron) has partnered with Cadogan Estates to bring the splendour of its award-winning Surrey country house hotel to the heart of Chelsea. The first Beaverbrook Town House will launch on Sloane Street following an extensive £25m restoration of two Georgian townhouses opposite Grade II listed Cadogan Place Gardens. The 15,000 sq.ft boutique hotel will offer a 60-cover contemporary Japanese restaurant and bar, with interiors inspired by 19th century artist Hokusai, and 14 luxury suites all styled and named after celebrated and much-loved London theatres.
Gleneagles Townhouse, 37-39 St Andrews Square, Edinburgh EH2 2AD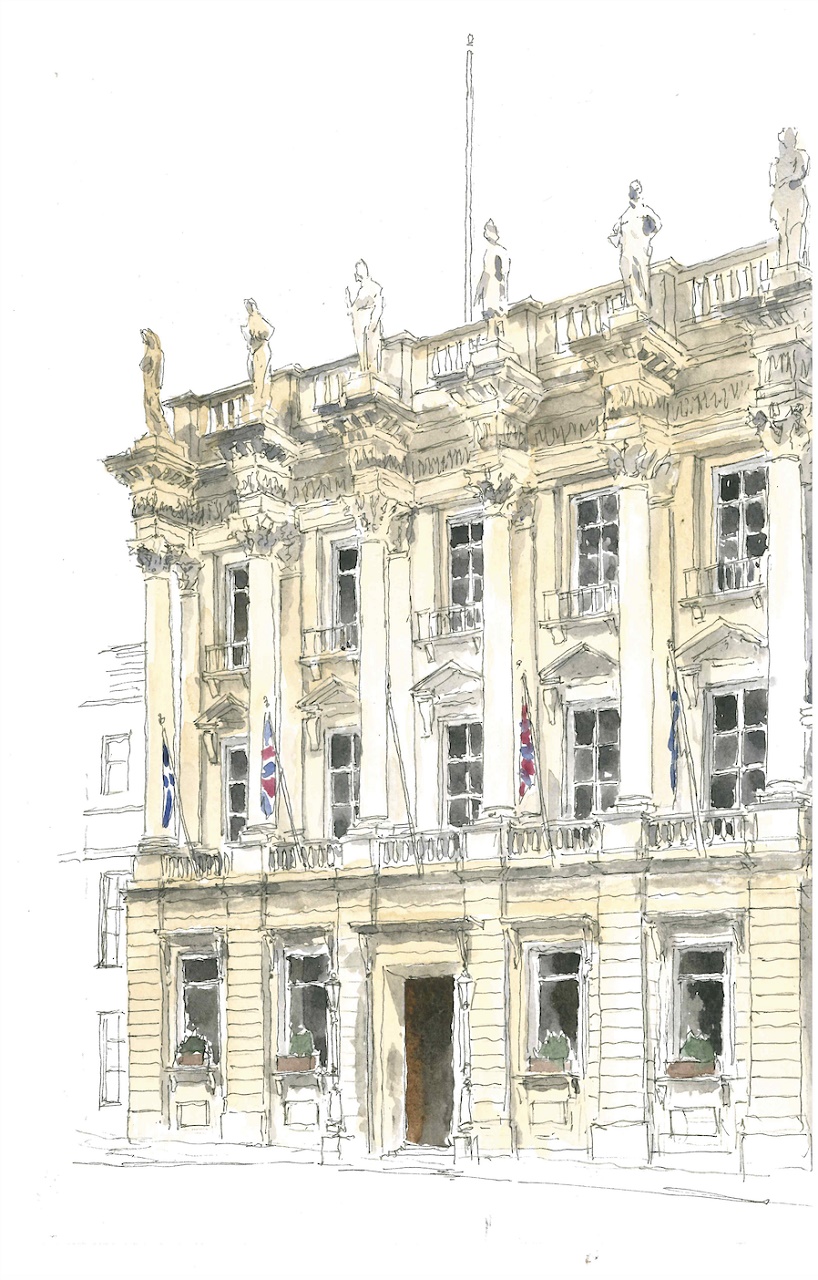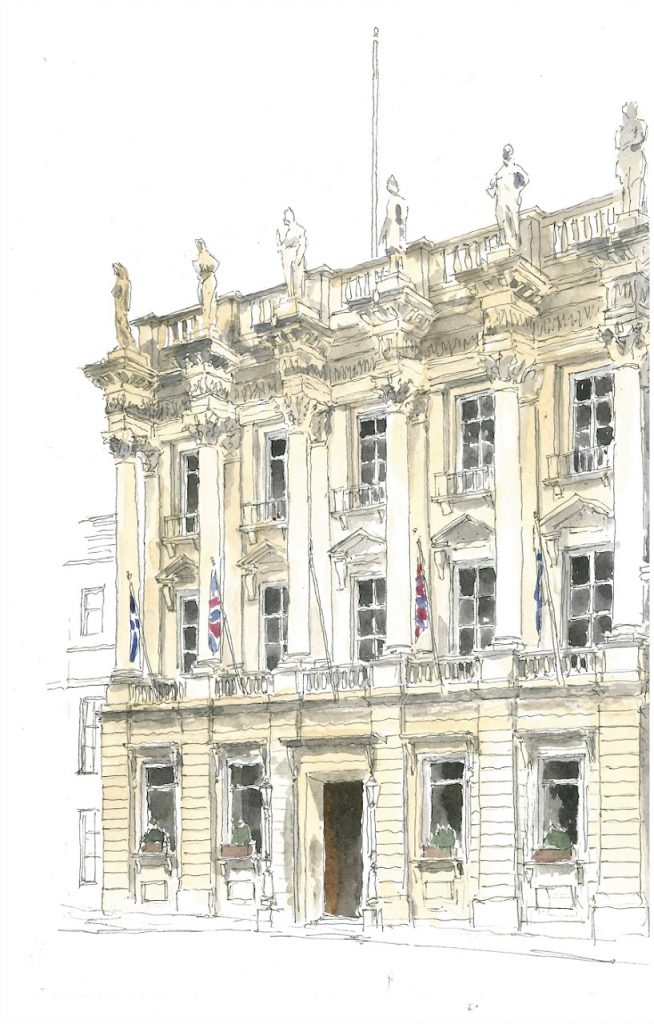 Launch date: Autumn 2021
Gleneagles is coming to Edinburgh. The iconic sporting and country estate is launching its first ever city outpost in St Andrews Square in the building originally home to the British Linen Company, later to become the Bank of Scotland. With outstanding architectural features designed by notable architects and sculptors such as David Bryce and Alexander Handyside Ritchie, this iconic building is being reimagined to become 'Gleneagles Townhouse'.
Presenting the perfect urban gateway, Gleneagles Townhouse will offer a vibrant all-day restaurant perfect for breakfasts, long lazy lunches and spirited dinners, with two striking bars, including a rooftop terrace where guests will enjoy extraordinary views over the city. The building will house 33 bedrooms, each uniquely designed to imbue a sense of understated luxury, and a private members club.
The Ivy Asia, 8-10 North Audley Street, London W1K 6PH
Launch date: 2021, but no fixed date given so far
The team behind The Ivy Collection, Harry's Bar and Harry's Dolce Vita, will be opening the second of its Asian-inspired restaurants – The Ivy Asia, in one of Mayfair's nicest streets. The restaurant and bar, with an Asian-inspired menu, will follow on from its successful launch of The Ivy Asia in St Paul's (pictured), and will be open seven days a week for lunch, dinner and weekend brunch. The glitzy spot will also serve theatrical drinks and cocktails alongside its delicious menu of tantalising dishes.