Your Invitation To The High Life – Spotlight on Lainston House Hotel Luxury Rewards Club
Lainston House is a charming 17th century country manor set in 63 acres of luscious Hampshire parkland, close to the cathedral city of Winchester. The Luxury Restaurant Guide is delighted to be celebrating an association of over 11 years with lovely Lainston – a great excuse to share some of our favourite images of the hotel and update you on its superb privilege club.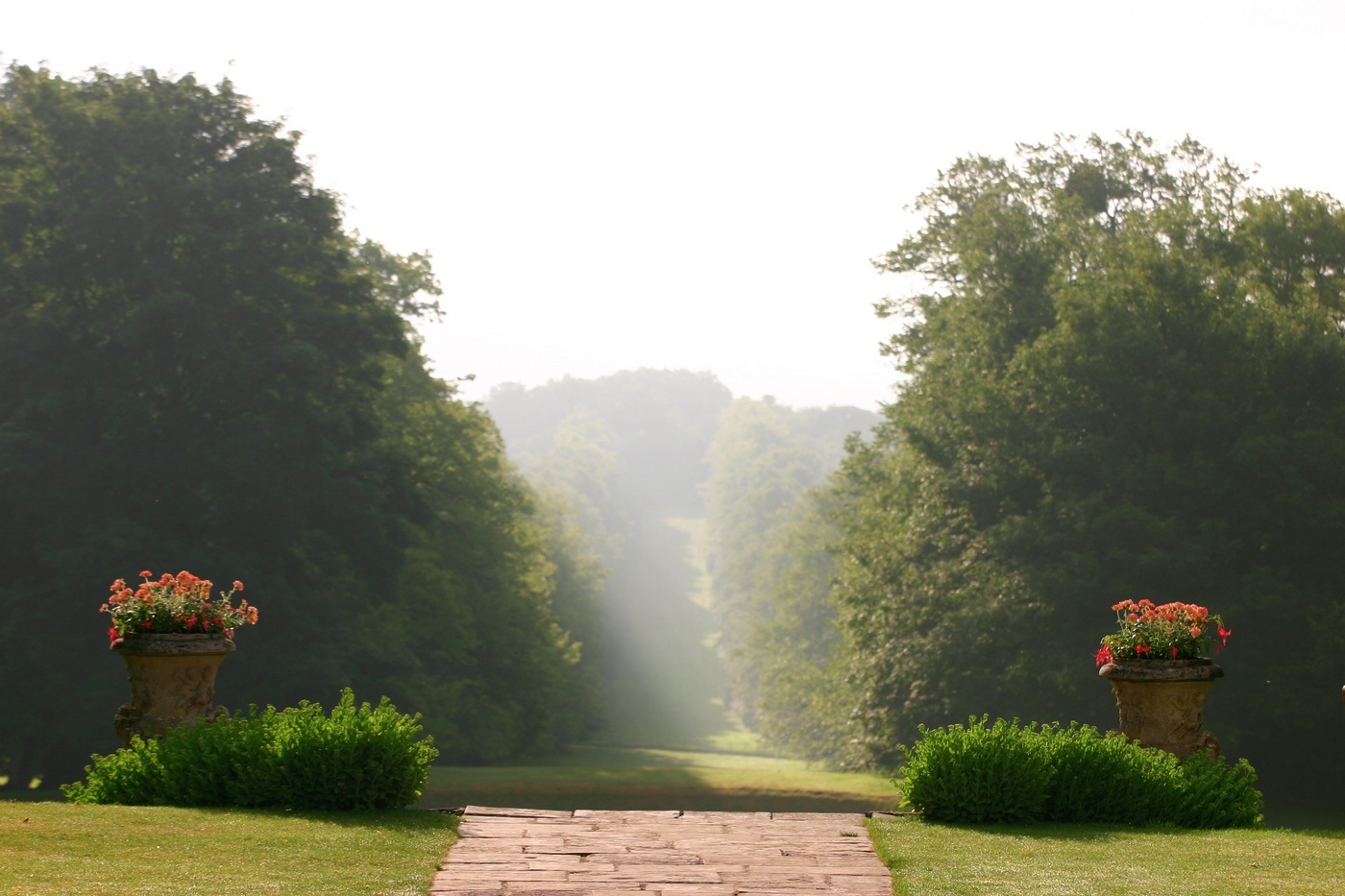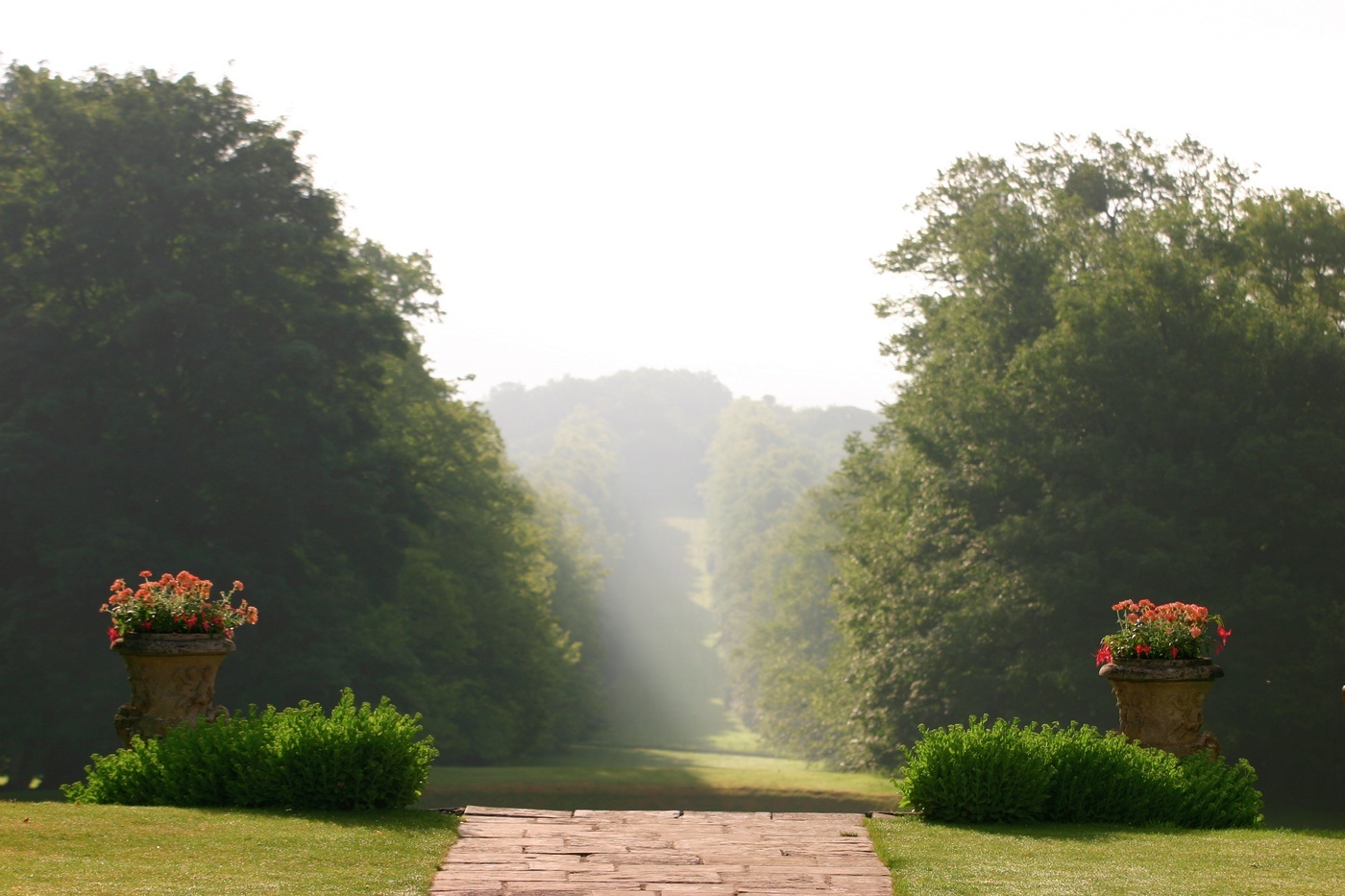 Lainston's restaurant, The Avenue, takes its name from the magnificent mile Lime Tree Avenue – said to be the longest in the country. Members of Lainston's reward club (and Luxury Restaurant Club) dine complimentary when joined by one or more guest.
Chef Ollie Rouse is one of a new breed of creative chef's who has an inspiring and original vision for modern fine-dining. His dishes include such delights as Golden Duck Terrine with Apricot Kernel and Beetroot with Pink Grapefruit.
Ollie has a wealth of riches at his disposal as Lainston boasts a 4 acre kitchen garden supplying 90% of kitchen herbs and array of fruit and veg all year long together with a number of heritage vegetables new to the garden since Olly's arrival.


As part of Lainston's rewards club, members are offered a complimentary luxury stay after just three dining occasions, in a deluxe room including breakfast for two.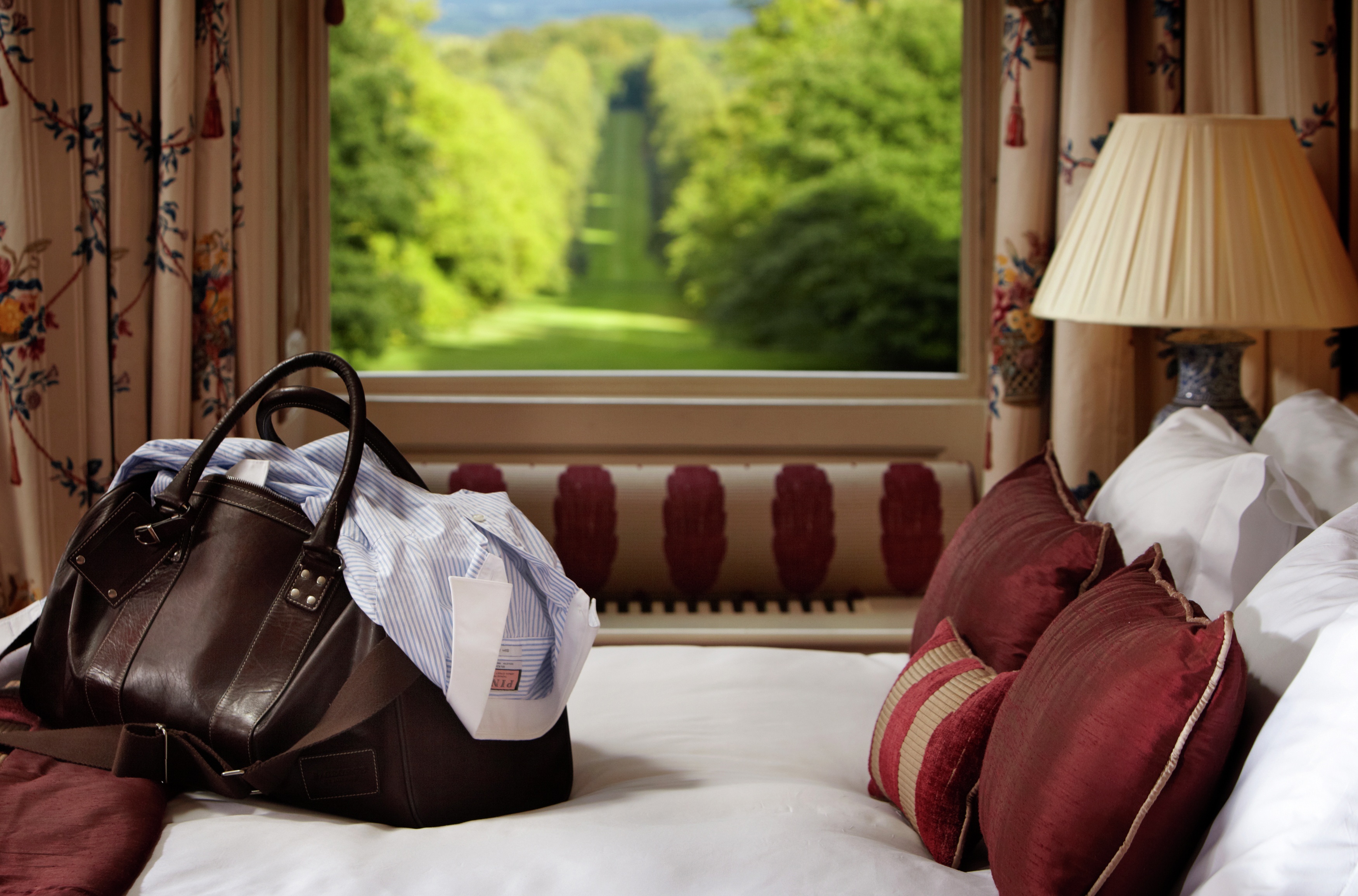 Lainston's charming location lends it to all sorts of country pursuits and it is also home to a falconry and cookery school.
With the feel of a private country house, Lainston has wonderful lounge and bar areas to relax and be entertained in, whether you are resident or just popping for a drink or afternoon tea.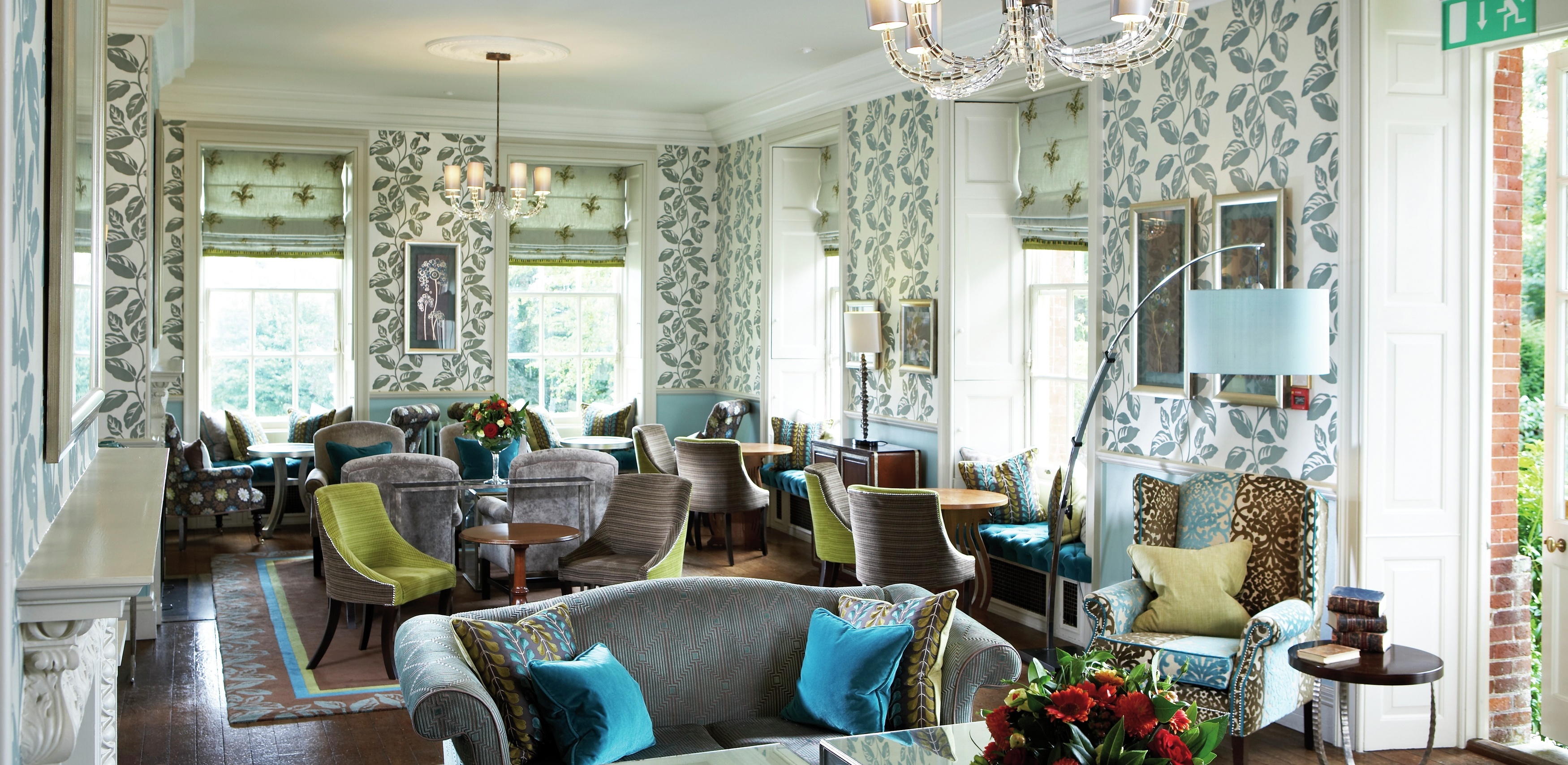 The Cedar bar, with its wood paneling and crackling fire has a gin library to be revered and an extensive choice of wines by the glass.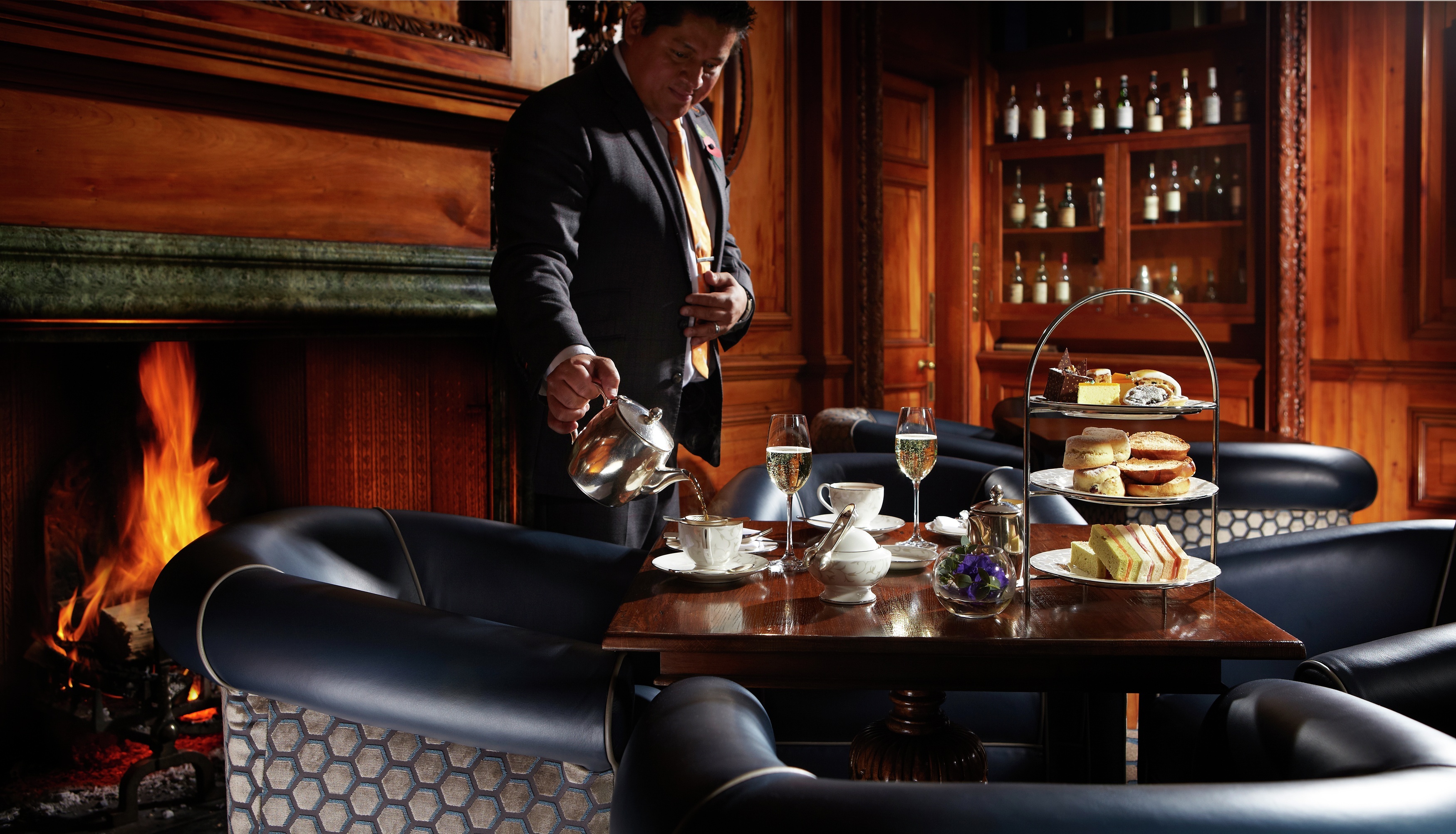 We hope this has whetted your appetite for a visit to Lainston or indeed reminded past members of what a treat lies for you in Sparsholt.
DELICIOUS REWARDS
Become a member of Luxury Rewards at Lainston House Hotel and enjoy year round benefits, privileges and luxuries.
AS A MEMBER YOU WILL ENJOY:
COMPLIMENTARY MEMBER DINING
On each occasion when dining with one or more guests for dinner from Sunday to Friday and lunch from Monday to Saturday.
*The bill is calculated by taking the total food bill, less beverages and service charge and dividing by the total number of diners in the party and subtracting one portion.
COMPLIMENTARY NYETIMBER ENGLISH SPARKLING WINE
Members receive a complimentary bottle of Nyetimber Sparkling English wine voucher to redeem when dining in a party of four or more in The Avenue Restaurant for dinner.
COMPLIMENTARY CELEBRATION VOUCHER
Entitling the member to enjoy two complimentary glasses of Nyetimber English sparkling wine when dining in The Avenue.
COMPLIMENTARY LUXURY STAY FOR TWO PEOPLE
Following three dining visits in The Avenue Restaurant, members will receive a voucher to enjoy a complimentary luxury stay in a Deluxe Double Room with full English breakfast for two. Valid Sunday to Thursday.
COMPLIMENTARY SUNDAY STAY
One voucher to enjoy a complimentary Sunday stay redeemable when dining from the tasting menu for a minimum of two diners in The Avenue Restaurant on the night of the stay. Not valid in conjunction with any other offer.
EXCLUSIVE ROOM RATES
Members receive an exclusive room rate of £150 per room inclusive of breakfast, valid Sunday to Friday, excluding Bank Holidays.
TWO £500 ROOM HIRE LEVIES
To redeem against the room hire charge in the Hampshire, Mountbatten, Ash, Houghton or the Drawing Room with a minimum of ten delegates. Restrictions apply.
£1000 ROOM HIRE LEVY
To redeem against the room hire chanrge for the Dawley Barn with a minimum of 60 guests. Restrictions apply.
TWO GARDEN PERFORMANCE TICKETS
Two tickets to enjoy a garden performance of the Big Band or Live Theatre performances entitling the member to complimentary entry when purchasing a ticket for one or more guests.
ACCESS TO USE OF THE FITNESS SUITE AT LAINSTON HOUSE
Founder members of Luxury Rewards at Lainston House receive access to use the Fitness Suite. Valid Monday to Friday from 9am – 5pm, subject to availability.
PRIORITY INVITATIONS AND EVENTS
To a selection of seasonal events, offers and members news.
LUXURY RESTAURANT CLUB
Complimentary enrollment into the Luxury Restaurant Guide (price £95), the dining club for food connoisseurs giving privileges and savings at leading hotels and restaurants in the UK. Use the guide as an intelligent locator and booking service for all awarded restaurants and receive exclusive savings and rewards at selected Club restaurants. Club membership entitles you to receive exclusive savings of up to 50% off dining or added extras such as Champagne on arrival or menu upgrades from leading destinations. www.luxuryrestaurantguide.com
JOIN TODAY
Single annual membership print and digital – £170 inc. VAT – please call 01276 850581 or join online.
ALREADY A MEMBER OF THE LUXURY RESTAURANT CLUB?
Upgrade your Luxury Restaurant Club membership today from – £85 inc. VAT (pending expiry date of your card) and receive all the benefits listed above. To upgrade your membership please call +44 (0)1276 850581.