The reawakening of Boys Hall, Kent
Located on the southern edge of the North Downs in Kent, Boys Hall has undergone months of painstaking restoration to transform into a beautiful restaurant with rooms set within three acres of grounds.
Owners Kristie and Brad Lomas, along with Head Chef Robbie Lorraine and team opened the doors to the restaurant this month, on 7th September, and upstairs 10 bedrooms will open in December 2022. The hall will also open its very own wood-clad pub from Friday 30th September 2022.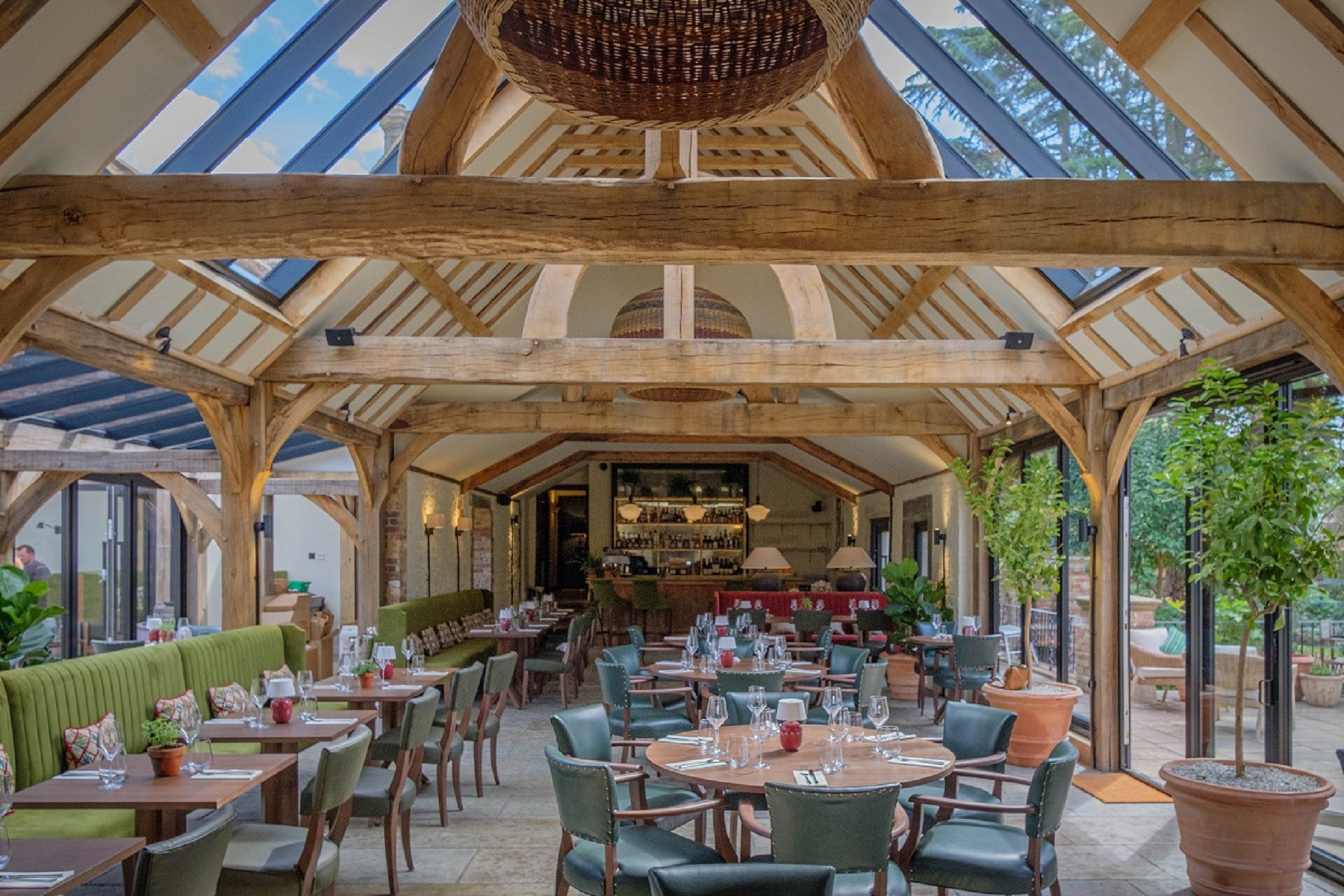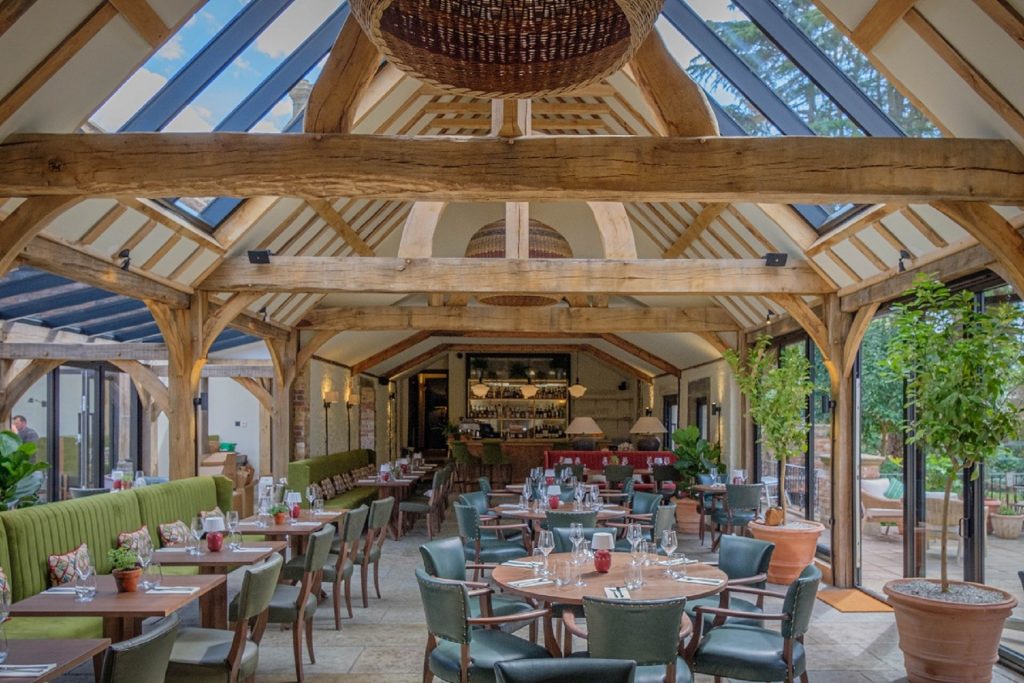 Boys Hall was originally built in 1616 by Thomas Boys and is Grade II listed. Husband and wife team, Bradley and Kristie have painstakingly restored the house to its former glory with the help of family, friends and a variety of local specialists. Bradley was the former operations director of East London Pub Co, and Kristie is the founder of Drink, Shop & Do as well as Keystone Crescent members club in London's King's Cross. The couple departed the capital in 2019 and on finding the hall, a mere 35 minute train ride from London, set about using their combined wealth of experience to create the 'getaway destination of their dreams'.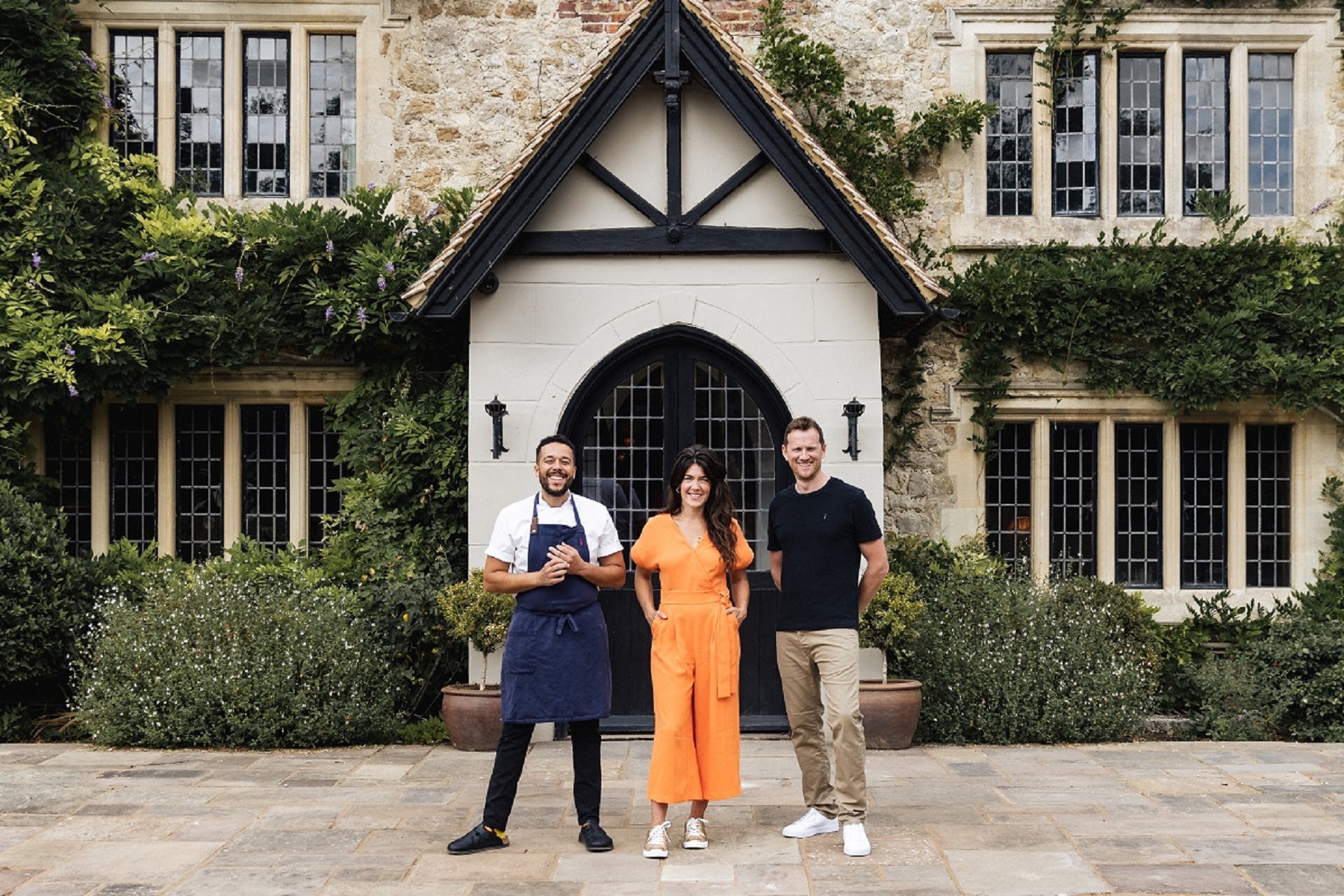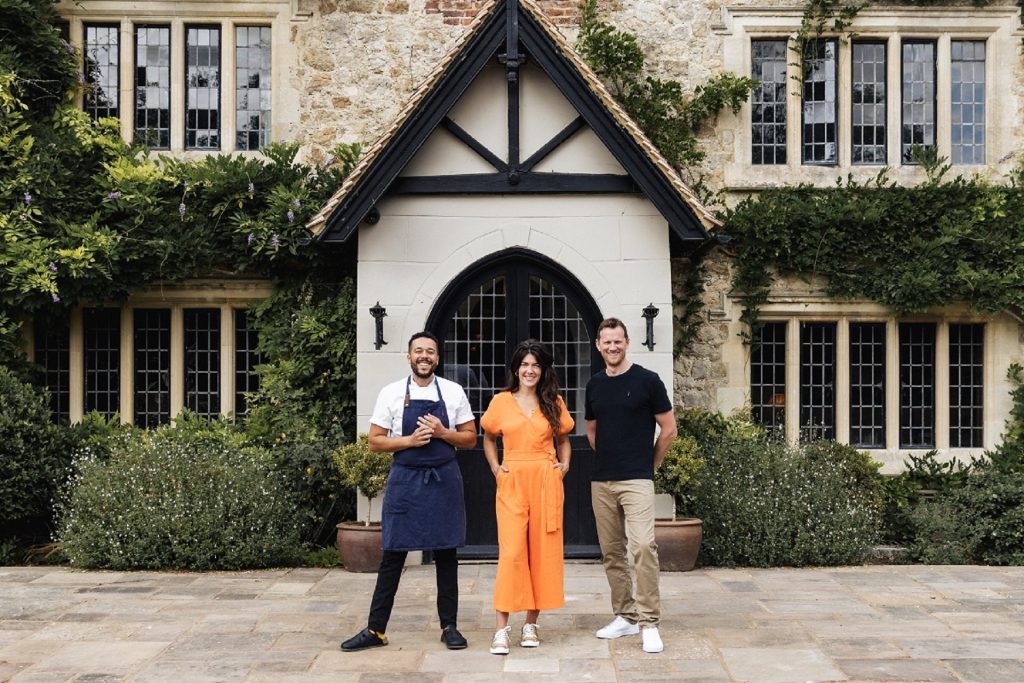 Their dream of a restaurant with rooms was a long way from reality when they first received the keys in November 2019. Beautiful but shabby chic, the hall came with a long list of emergency structural repairs, far dwarfing the original purchase price of £1.55m. But neither Covid, nor escalating building costs, or even having two toddlers would stand in their way of creating a brilliant modern iteration of the magnificent building. The couple have been non-stop for three years, grafting every day alongside family and friends. The journey has been bonkers but totally inspirational; and the results apparent as they finally get to open the doors to a property that any boutique hotel-lover would approve of.
The restaurant is housed in a capacious, oak-beamed dining room, looking out to beautiful walled gardens on either side complete with terrace seating. With 70 covers, the restaurant is open for lunch and dinner service, Wednesday to Sunday and the menu centres around seasonal, local produce from the 'Garden of England'. The restaurant serves an a la carte offering for lunch and dinner and there is a premium wine cellar that sits beneath with a large capacity for globally renowned wines and Kentish fizz as well as a seasonal cocktail list and local ales. The pub will be open for local ale and bar snacks. See Menus.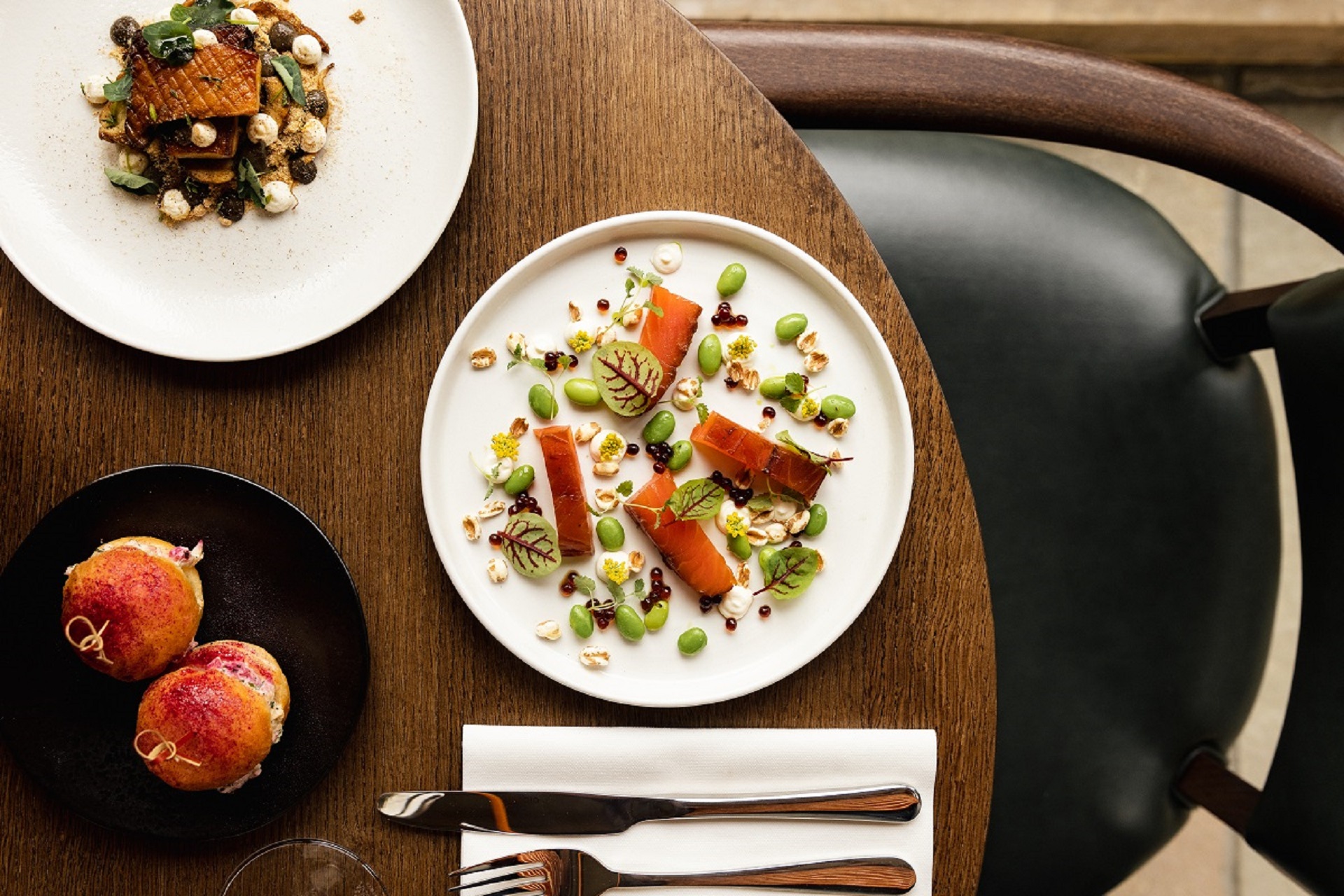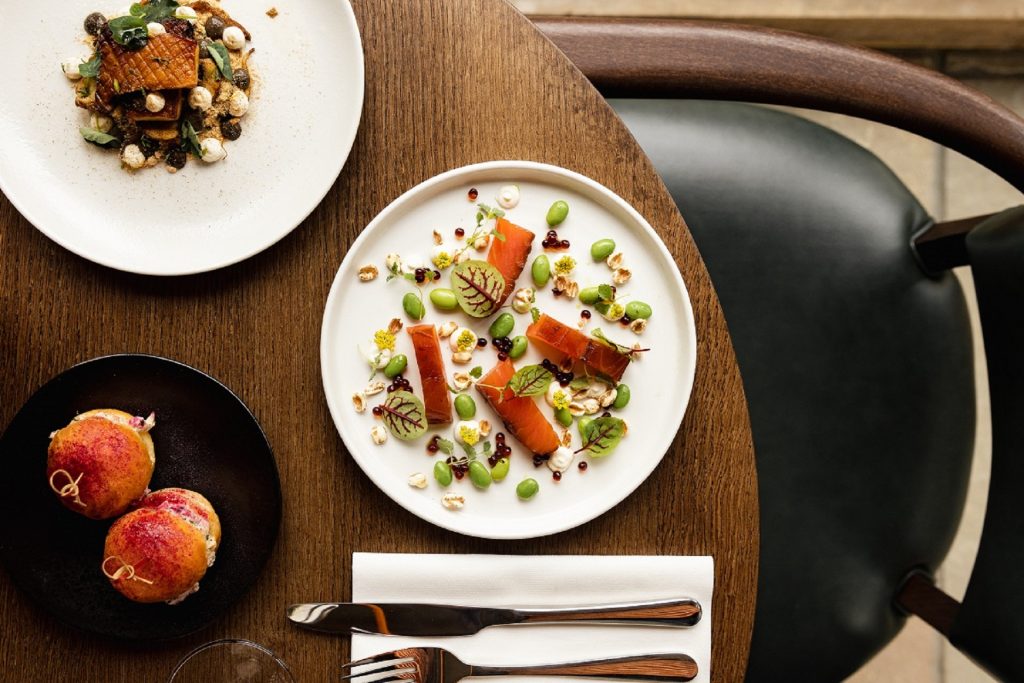 Head Chef Robbie Lorraine is a multi-award-winning chef with over two decades of catering experience under his belt. He has honed his skills in diverse kitchen environments including fine dining restaurants, event catering and busy production kitchens. In 2017, he was winner of FSM Executive Chef of The Year and won the best vegetarian dish at B&I (Business and Industry) Street Food Awards in 2018. In early 2020 he established Only Food and Courses with a vision to disrupt expectations of fine dining. With a strong emphasis on quality, he serves up modern versions of the dishes from the 80s and 90s that we all know and love which would so often make us smile. Only Food and Courses which started out as a series of pop ups – focused on fine dining at affordable prices. He then went on to open his first fixed site in a repurposed shipping container at Pop Brixton in early November 2020, which was met with rave reviews from the likes of Jay Rayner and many of the national, local and hospitality press. Robbie also appeared on MasterChef The Professionals as a guest judge and competed on Great British Menu 2022 representing London and the Southeast.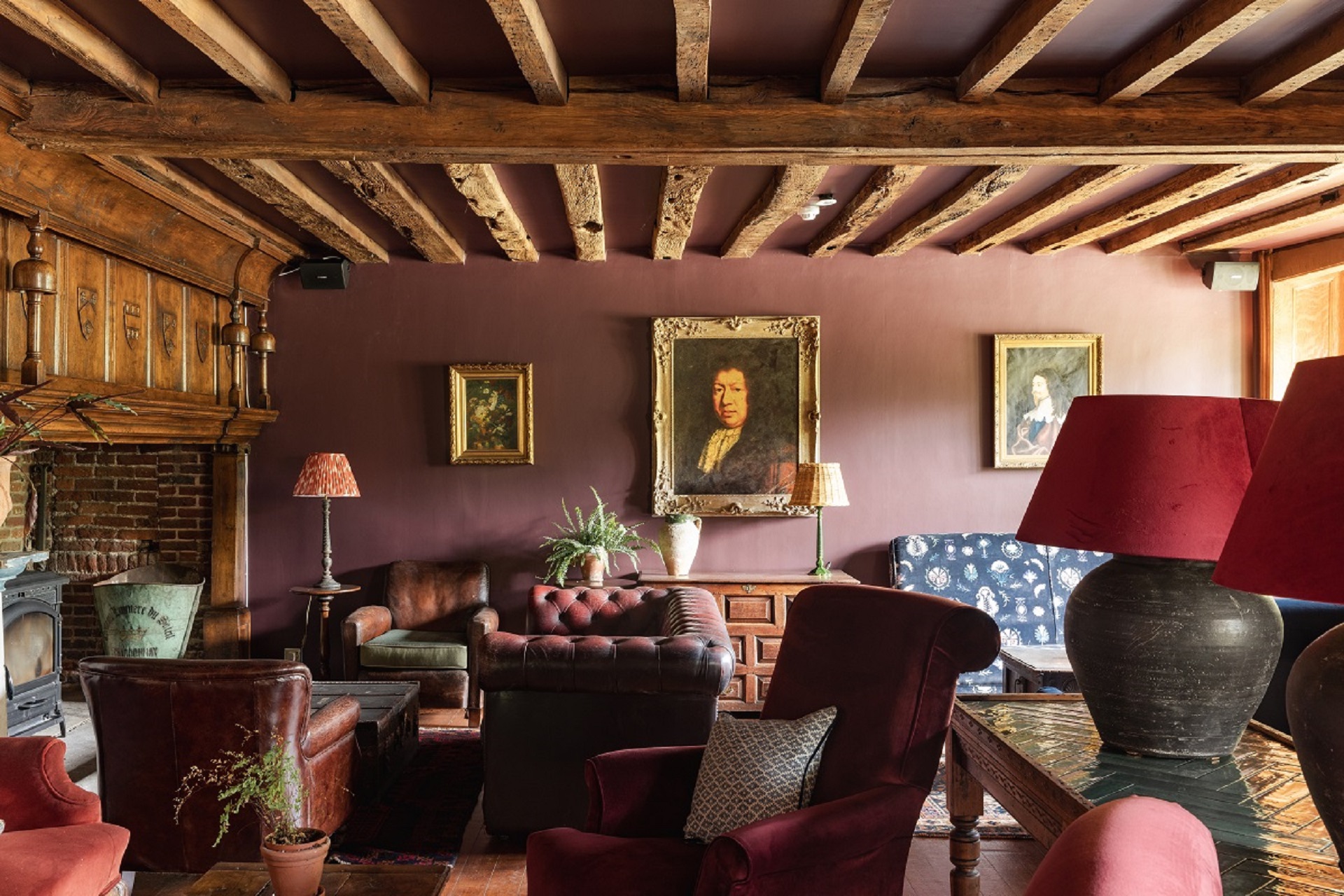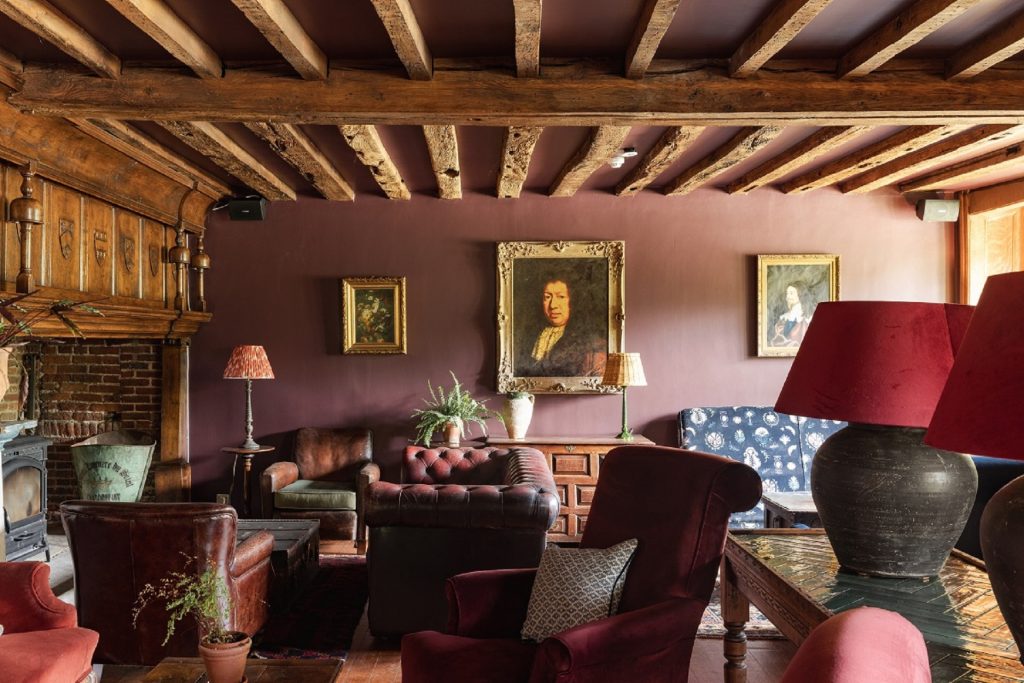 In the house there will be five grand suites each with super-king beds, spacious bathrooms and features including roll-top bathtubs in the room, idyllic window seats overlooking the estate and original fourposter beds. A further three bedrooms will have ensuites, some with bathtubs and two cosier rooms with ensuite showers, though cosy only by name – all 10 bedrooms are luxurious and stately sized. Rates will start from £180 per night for bed and breakfast.
The large, landscaped grounds have become a passion project for Kristie and includes a rose garden, a formal front lawn (featuring garden games in the summer months), beehives producing the hall's own honey and of course the all important kitchen garden for growing herbs and flowers for the restaurant and bar. Future plans are afoot to further extend the food and drink offering in a few years' time to open a garden room bar with outdoor pizza oven.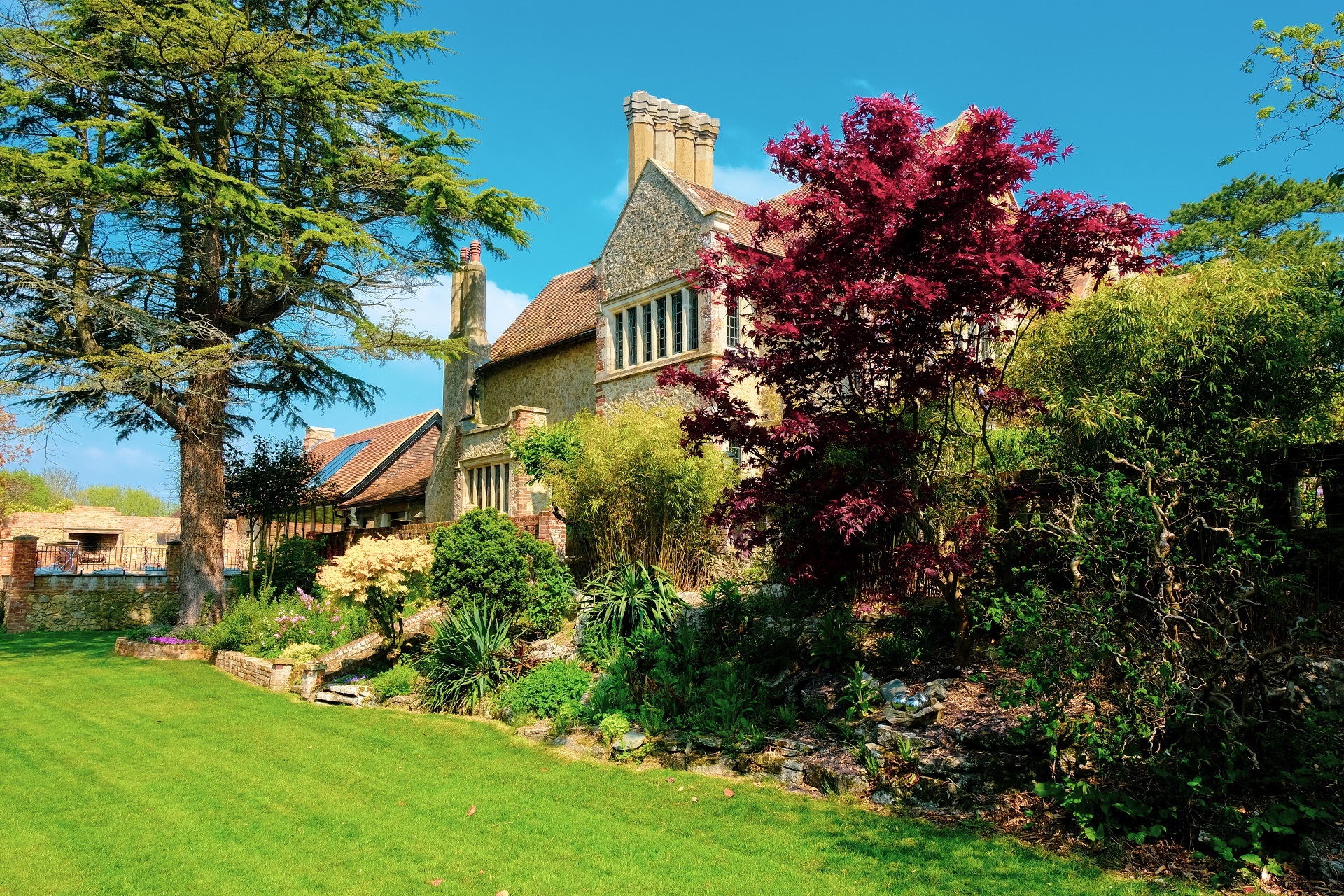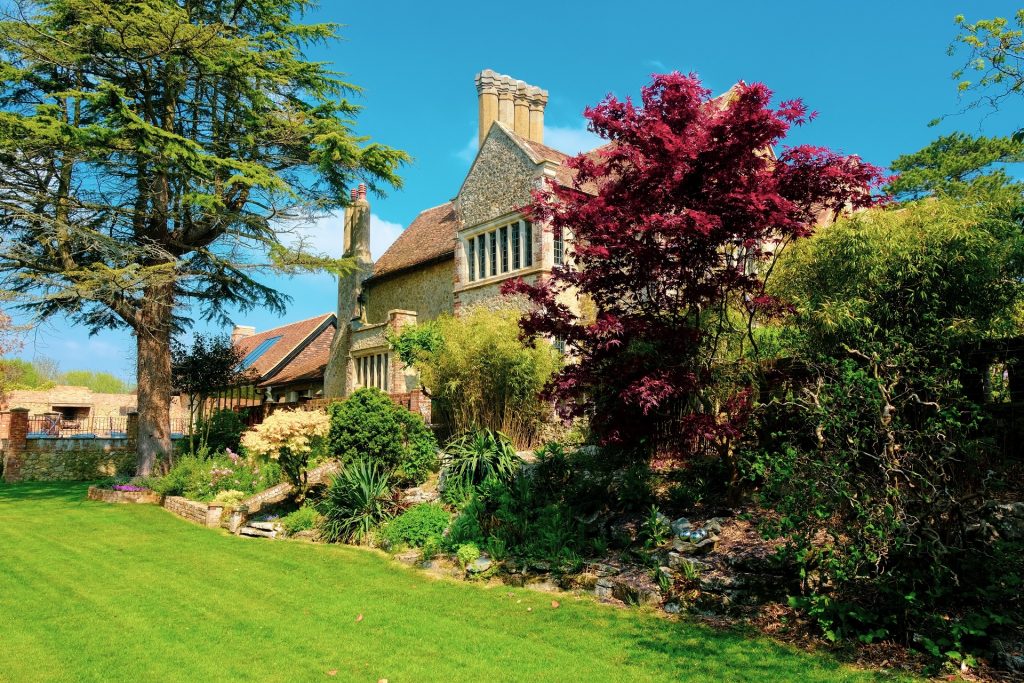 We have loved every minute of restoring this timeless and beautiful period property. We cannot wait to see life back in the venue with people being able to enjoy themselves whether they choose a cup of tea in one of the reception rooms or a Gin & Tonic out on the lawns admiring the gardens. It's been such a privilege to be able to combine our background and love of home comforts and become a part of the rich history of this house, which we immediately fell in love with. We want our guests to feel at home and for everyone who stays in the first year, a tree will be planted in the gardens.

Kristie & Brad Lomas
Kristie and Brad plan to add more exciting elements to the garden in the years to come, including treatment rooms and eight luxury cabins around a wild pond. We look forward to bringing you the news when it happens.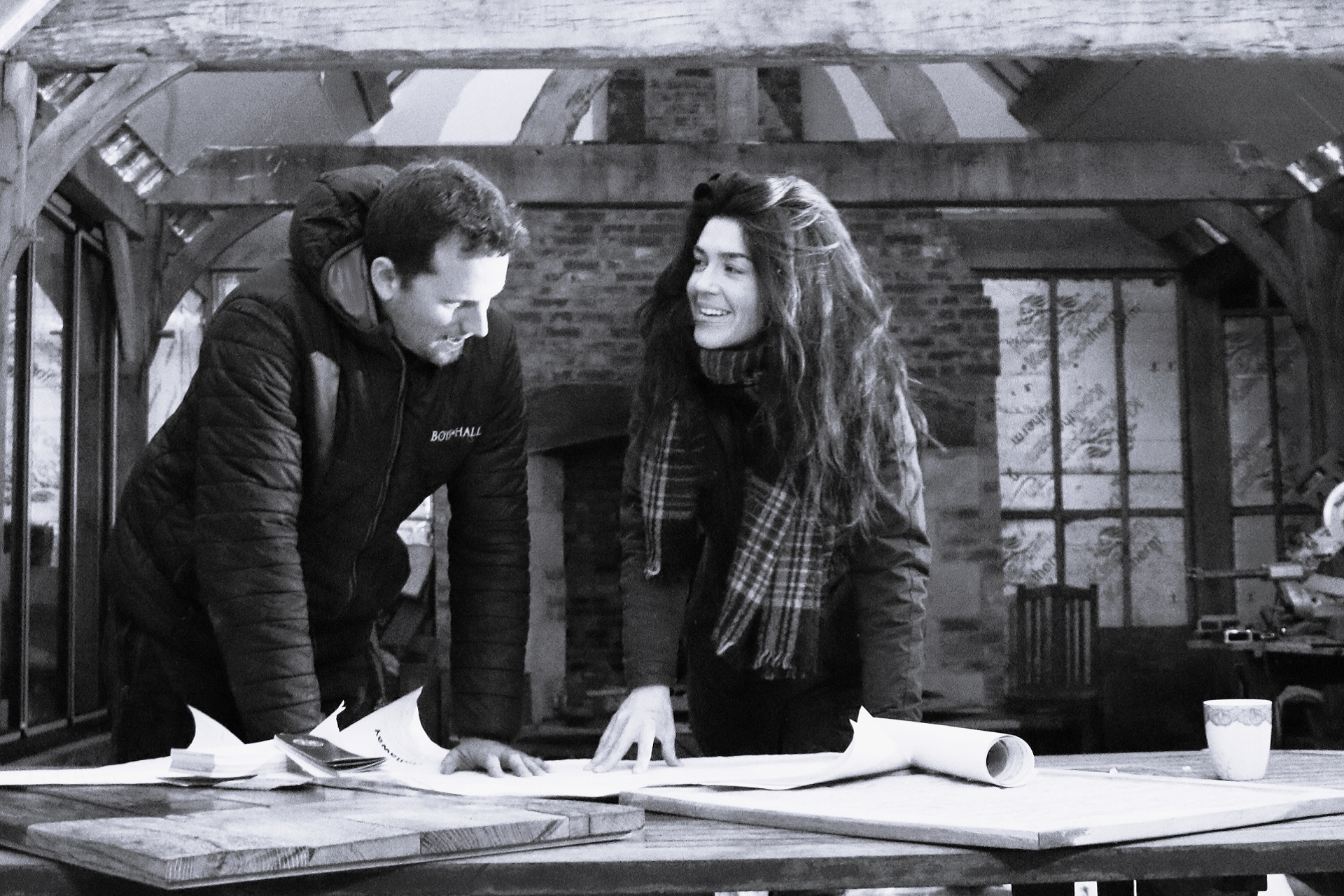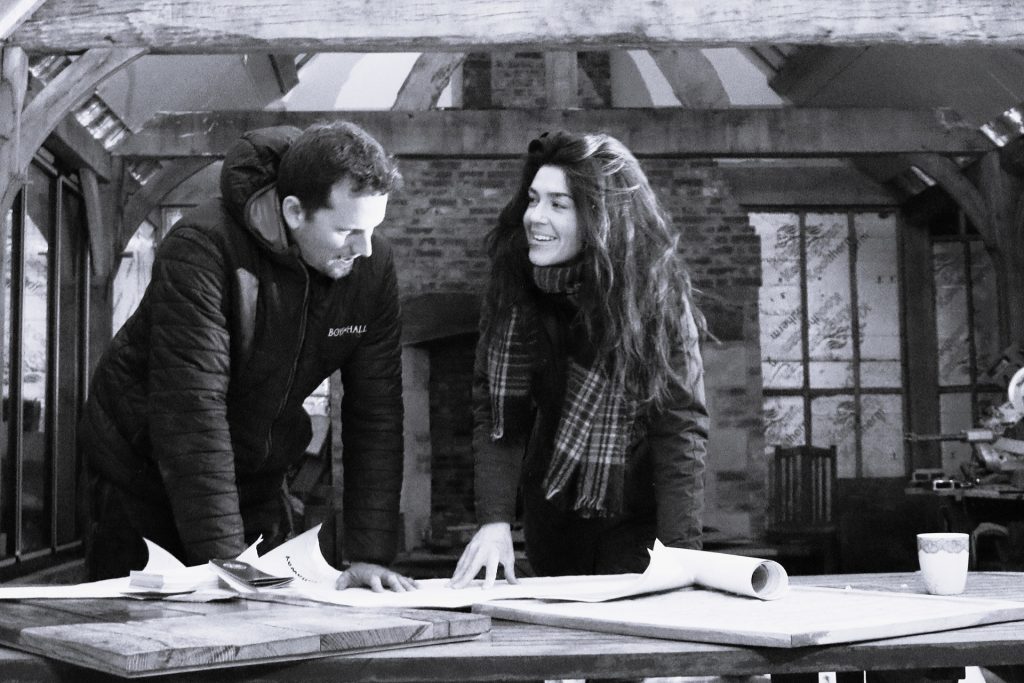 Luxury Restaurant Club
Members and guests enjoy a complimentary glass of Chapel Down Classic Reserve to accompany lunch and dinner on select days, see details. Not a member? Join here.