The Ivy Chelsea Garden makes its mark
Suiting the trend towards a more relaxed laid-back dining style, Caprice Holdings opened The Ivy Chelsea Garden last night on the site of the old Henry J Beans on the Kings Road, Chelsea.
In the last 12 months the iconic Grade II listed building, which sits approximately midway down the Kings Road, has been sensitively and substantially refurbished by the Martin Brudnizki Design team behind many of the Caprice Group's properties, cleverly combining vintage with luxury and resulting in a space that is both alluring and down-to-earth. The look and feel of The Ivy Chelsea Garden is manifestly British and engagingly vibrant. The restaurant is made up of various areas, each with a distinctive character. These include a bar and bar lounge, café, restaurant, orangery, terrace and garden.

The Ivy Cheslea Garden is a wonderful combination of approachable sophistication and familiar luxury with an underlying feeling of glamour and theatre. Access is all day long with a breakfast menu sereved from 8am to 11.30am, all day menu from 11.30 am to 11pm (Monday to Thursday), 11.30pm (Friday to Saturday) or 10.30 (Sunday) and an afternoon tea from 3pm to 5pm. To add to the relaxed casual feel – over half the tables are available to "walk-ins".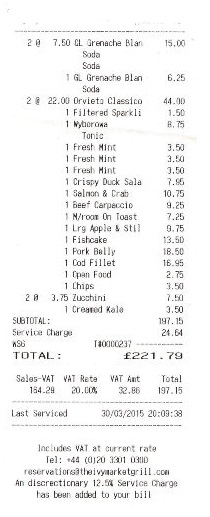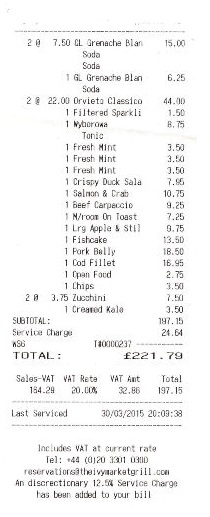 The menu is all-encompassing, serving modern British and international dishes from dawn till dusk and at sensible prices.  It brings strong competition to the Corbin and King's, Colbert at the end of the street in Sloane Sq and the polo orientated favourite of PJ's on the Fulham Road. In terms of the offering, The Ivy Chelsea Garden has a significantly more varied menu to The Colbert's French one and more than the European selection at PJ's.
Costs are roughly on par: Ivy Sirloin Steak £ 23.50, PJ's Sirloin Steak £21.95 and Colbert Minute Steak (however) £23.75. On the breakfast front: Ivy Eggs Benedict £8.50; PJ's Eggs Benedict £10.95; Colbert Eggs Benedict £7.50.
We dined in a party of 4 last night and all will be returning.  Every element from great service, good lighting, excellent acoustics, alluring interiors and cheerful vibrant customers won us over.  It will certainly have no problem being a new hub of Chelsea society.
The Ivy Chelsea Garden 197 King's Road, London SW3 5ED  Telephone 0203 301 0300
See Design Restaurants for more choices and its Club for great savings in various leading locations.