The Great Street Food Incursion
The unstoppable gastronomy machine is constantly churning, but for the latest fashion there's no need to reserve a table several months in advance, as it's coming to a street near you, served off the back of a van, or caravan, converted boat, old bus – you name it! Street food is on the rise.
We're not talking your greasy hot-dog stall of course, we're talking 'street' street food. The ones where your hot-dog is made from good quality meat, home-baked bun, home-made ketchup, and your onions – caramelised. Street vendors are specialists – they do a few dishes, and they do them very well. In other words street food has gone luxe, on substance, and with it a new diverse and vibrant dining scene is swelling.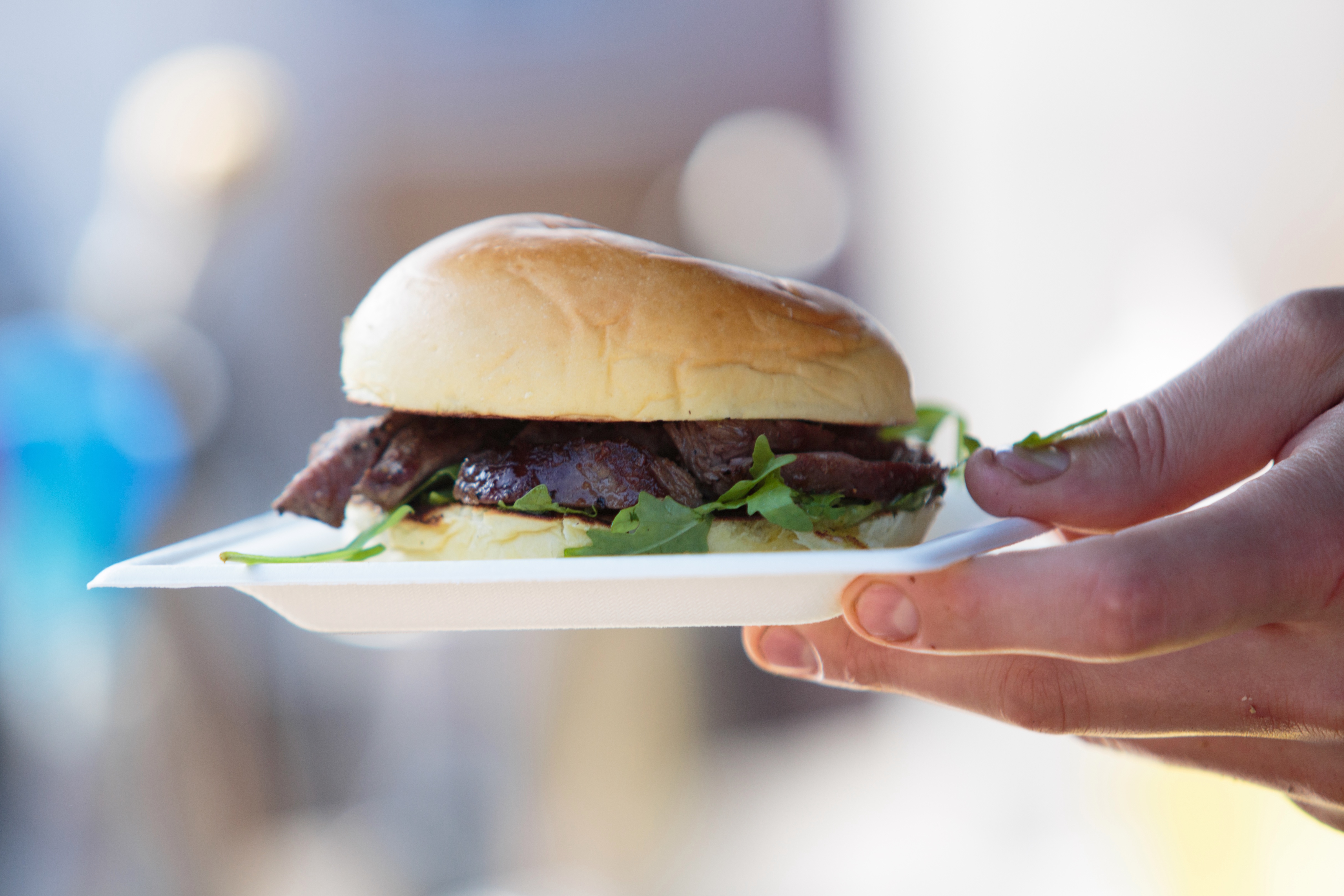 Where street venues may lack service etiquette and table manners, it scores on so many fronts: simple choices; inclusiveness; inventiveness; ingenuity; speed and cost. Most street food is classed as both finger food and fast food, and is on average cheaper than dining-in. Perhaps it's the sheer lack of tables creating boundaries, maybe the immediacy of happy consumption, or having a direct connection with chefs and other diners, but street kitchens always seem to be happy places.
The best vendors are moved by the emotional instinct to produce good fayre, with shrewd calculation. Setting up your own mobile booth versus the capital exposure of setting up a restaurant, coupled with the ability to work the hours you want to work, is inspiring restaurant chefs and staff to ditch the old ways.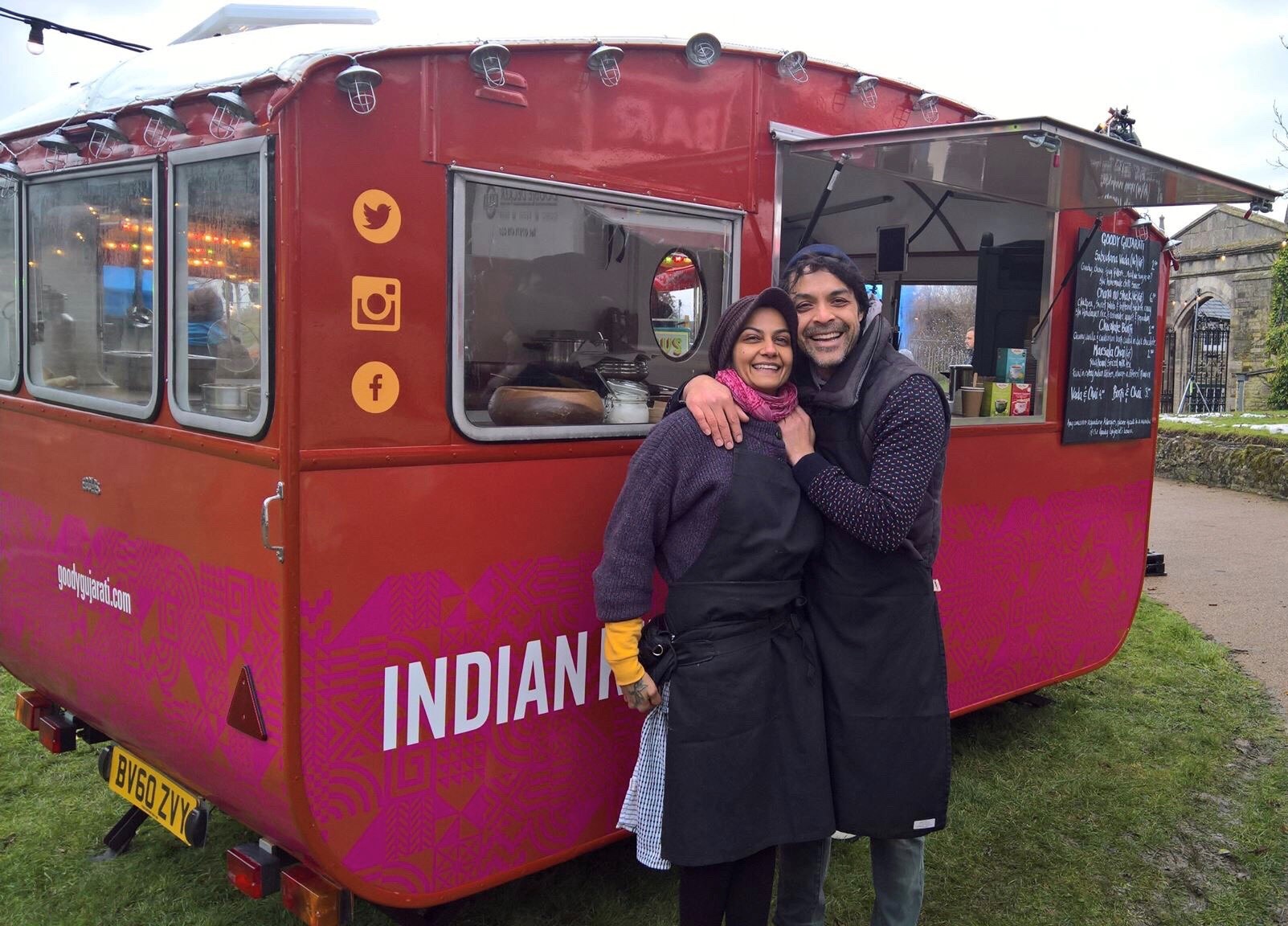 Husband and wife Matt and Dharmi Schumacher, from Goody Gujarati serve up Gujarati cuisine which is vegetarian/ vegan and based on Ayurvedic principals, from a caravan. Both worked in hospitality for over 20 years across the globe from fine dining restaurants through to community kitchens. Dharmi says, "The flexibility and mobility that comes with being a street food trader, is the real allure for us. It keeps what we do fresh and exciting, there's rarely a dull moment. It's not for the faint-hearted however, whether your serving over a trestle table or out of a vintage caravan, high quality homemade food requires long hours of hard work, but we believe it's worth it".
Pop-ups have paved the way. The new relaxed casualness to dining and what constitutes 'good food' is being re-defined.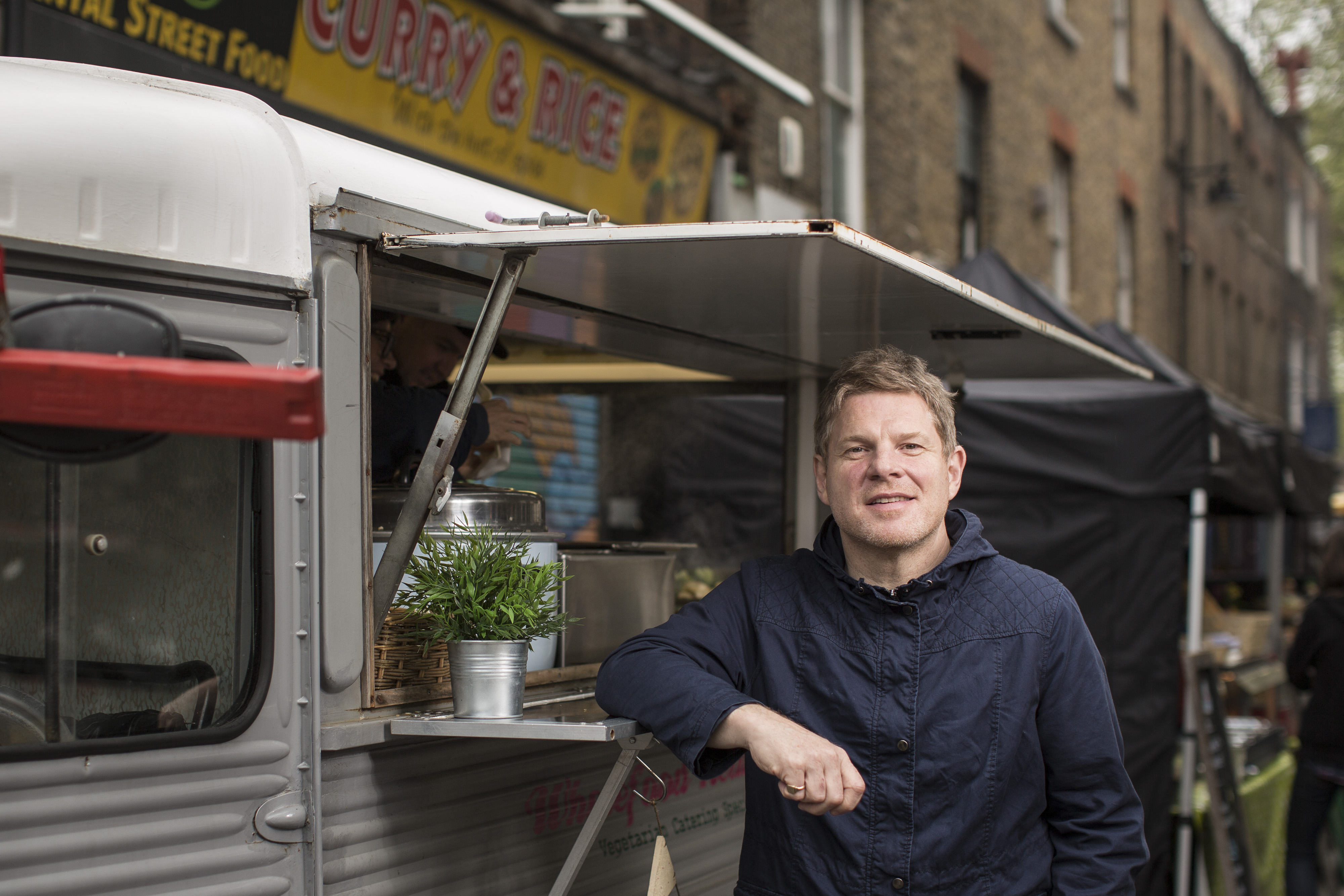 Shaking off the negative overtones of vendors past is Richard Johnson, award-winning food journalist, broadcaster and founder of British Street Food (and the British Street Food Awards). Richard says: "Street food is taking over the world. We are choosing to eat in different ways, leaving the traditional fixed starter-main-dessert menu and choosing more variety. It's flirty, low-commitment dining, and it's why pop-ups and street food have become so popular. Street food is making the world a much nicer place to be."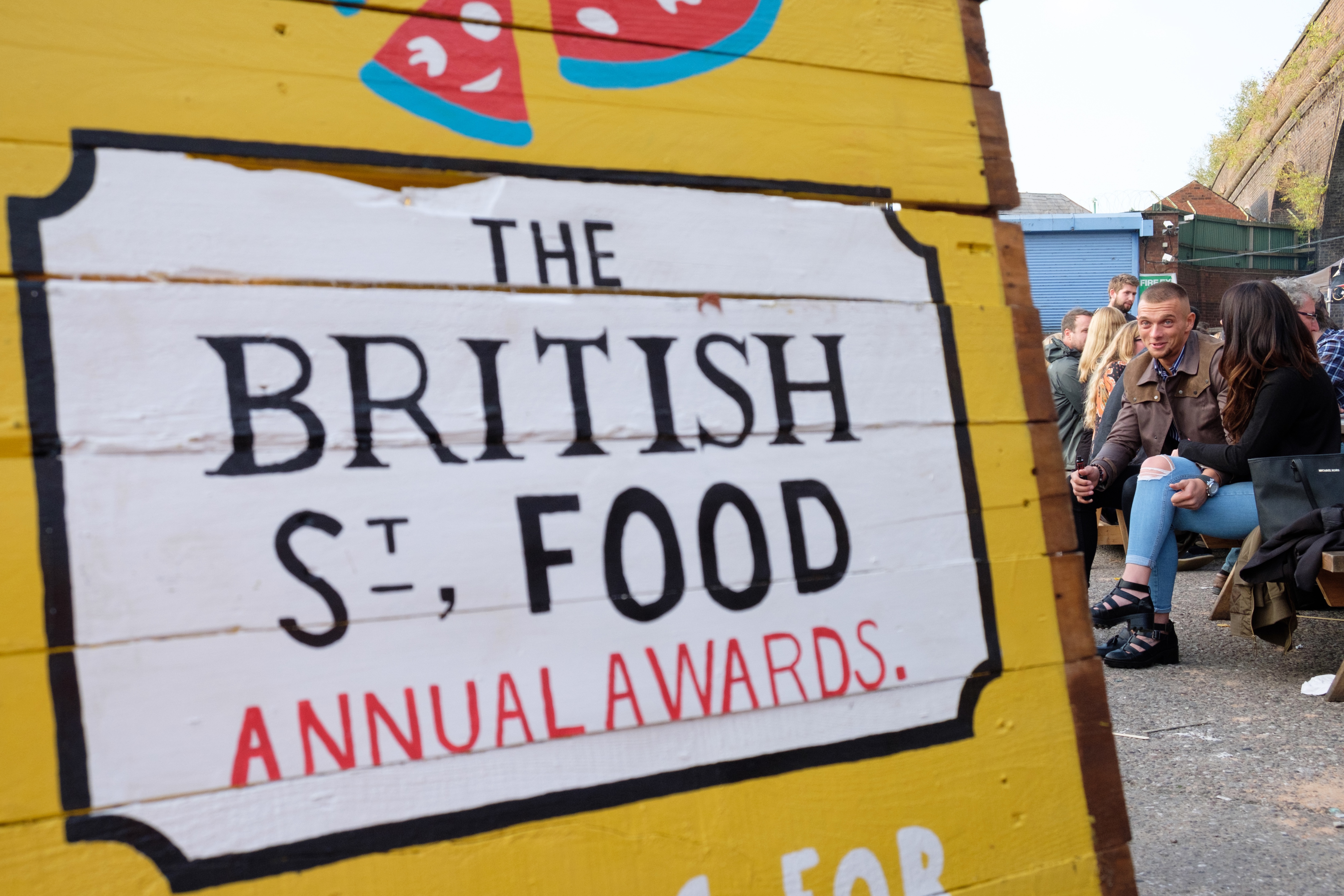 He adds: "Street food is everywhere – on the roof – under the arches – in the shopping centre. And our appetite for it just keeps on growing. It makes sense that we would all want to discover the good stuff."
By starting the British Street Food Awards, Richard is raising the bar. The British Street Food Awards is the toughest street food competition in the world; there are five regional heats, culminating in a live, national cook-off, judged by the general public and Michelin-starred chefs. So, watch-out – the luxe food trucks are on their way.
British Street Food Awards: Go down and enjoy the spectacle, the drama and the food. Entrance is FREE.
BSFA South heats – May 26-28 – Gunwharf Quays Plaza, Portsmouth
BSFA Central heats – June 15-16 – Bustler Street Food Market, Next to the River, Riverlights, Morledge
BSFA North heats – June 23-24 – Leeds Dock, The Boulevard, LS10 1PZ 
BSFA Welsh Street Food Awards – August 18-19 Milford Waterfront, SA73 3AF Milford Haven
BSFA finals in London September 21/22. The winner of the British Street Food Awards now goes to compete with the best of Europe in the European Street Food Awards. For further details view: https://youtu.be/RYrAgqTXKd4
***