Restaurant Review – Bistro Union by Jack Byatt (son of Chef Adam Byatt)
Recently we published an update of one of our most popular blog posts – The Best Child-Friendly Fine Dining Restaurants in London – and some out of town options too…
It threw up a number of interesting options – including an offer of a review from a genuine fine dining 'child'! Here then are the excellent musings of Jack Byatt, age 12, son of Chef Adam Byatt of Trinity in Clapham, telling us his view of Trinity's family friendly sister restaurant, Bistro Union.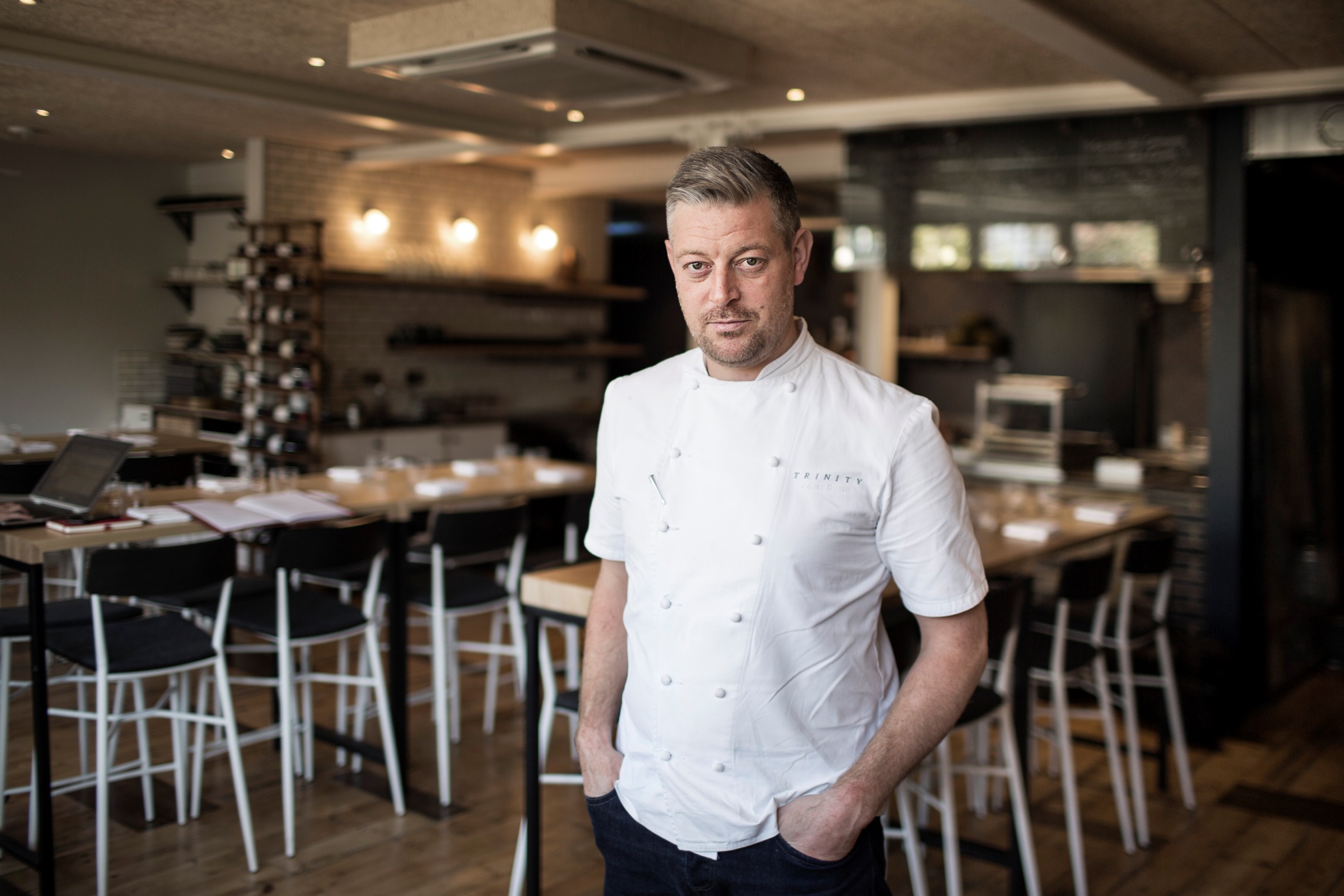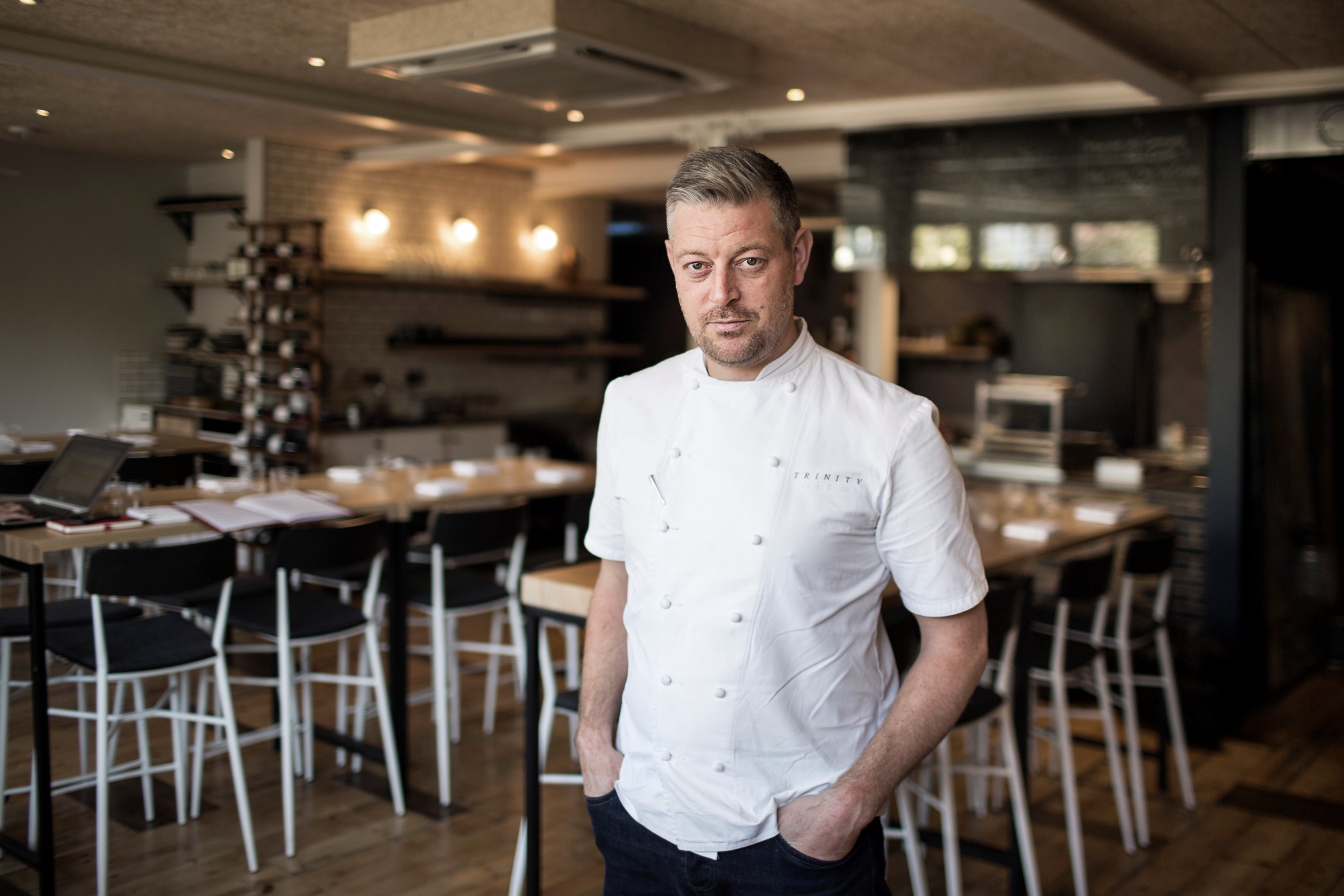 "It's a brisk Wednesday 7:15 that keeps the French doors on Adam Byatt's middle sibling restaurant closed. Less fine dining than Trinity, which has been doing its thing since 2006, yet on a different planet to 'Upstairs', which is armed with platters, almost reminiscent of tapas, Bistro Union is the most family friendly (which is easily seen by the menu). We are greeted and shown to our table by the kindly head waiter.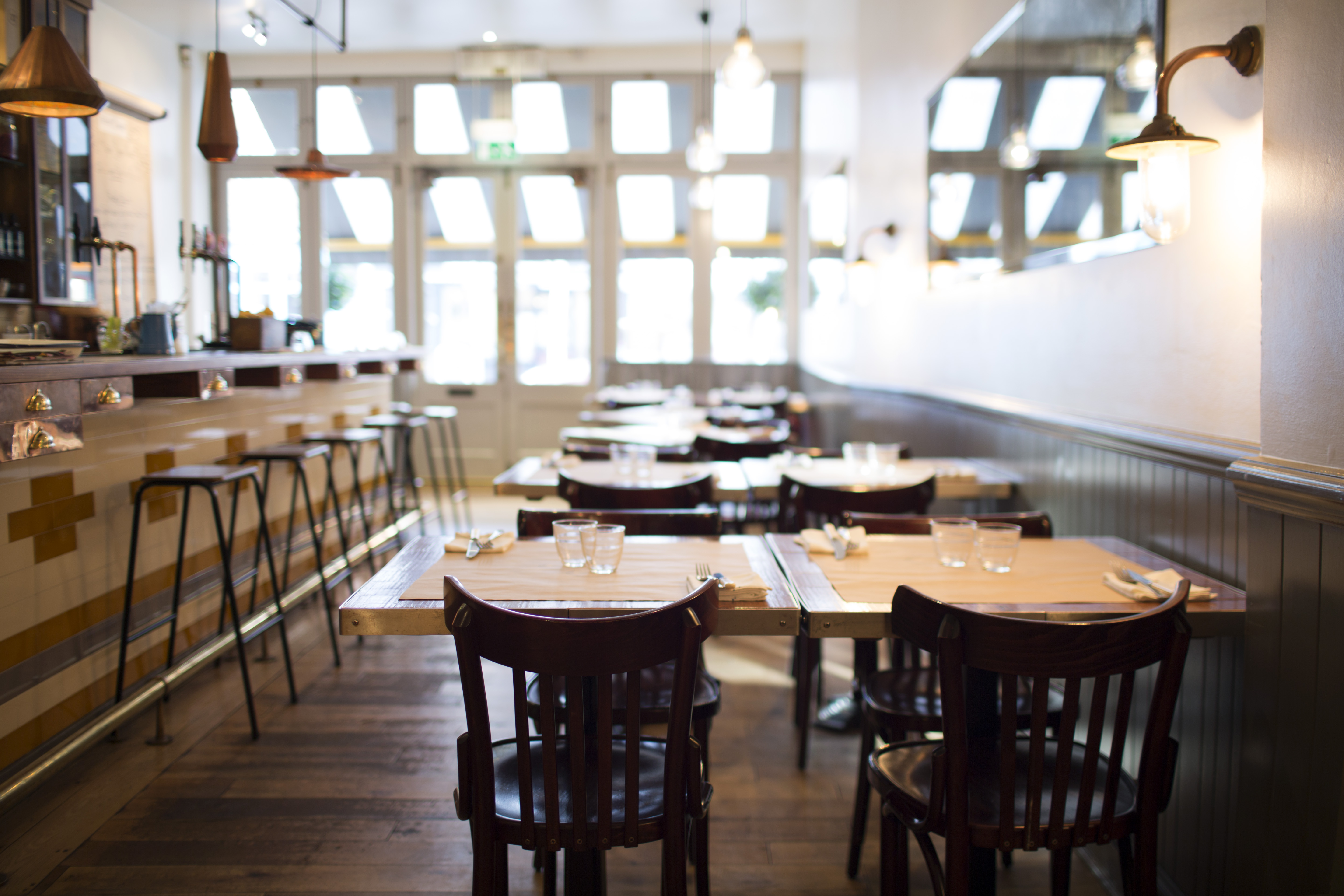 A medium-sized children's menu – one that I have slightly grown out of, being 12 and all, but nevertheless still have fond memories about, and a Toad in the Hole is the silver lining of Adam Byatt's rather underestimated menu. Starting with options, being the fact that you can be tempted by the starters, while a small sample of lined paper holds the snacks. A couple of regulars, including Union Nuts. In all of the times that I have come to Bistro, I have finally been able to figure out what godly spices they combine with the assortment of nuts. And that's quite an achievement.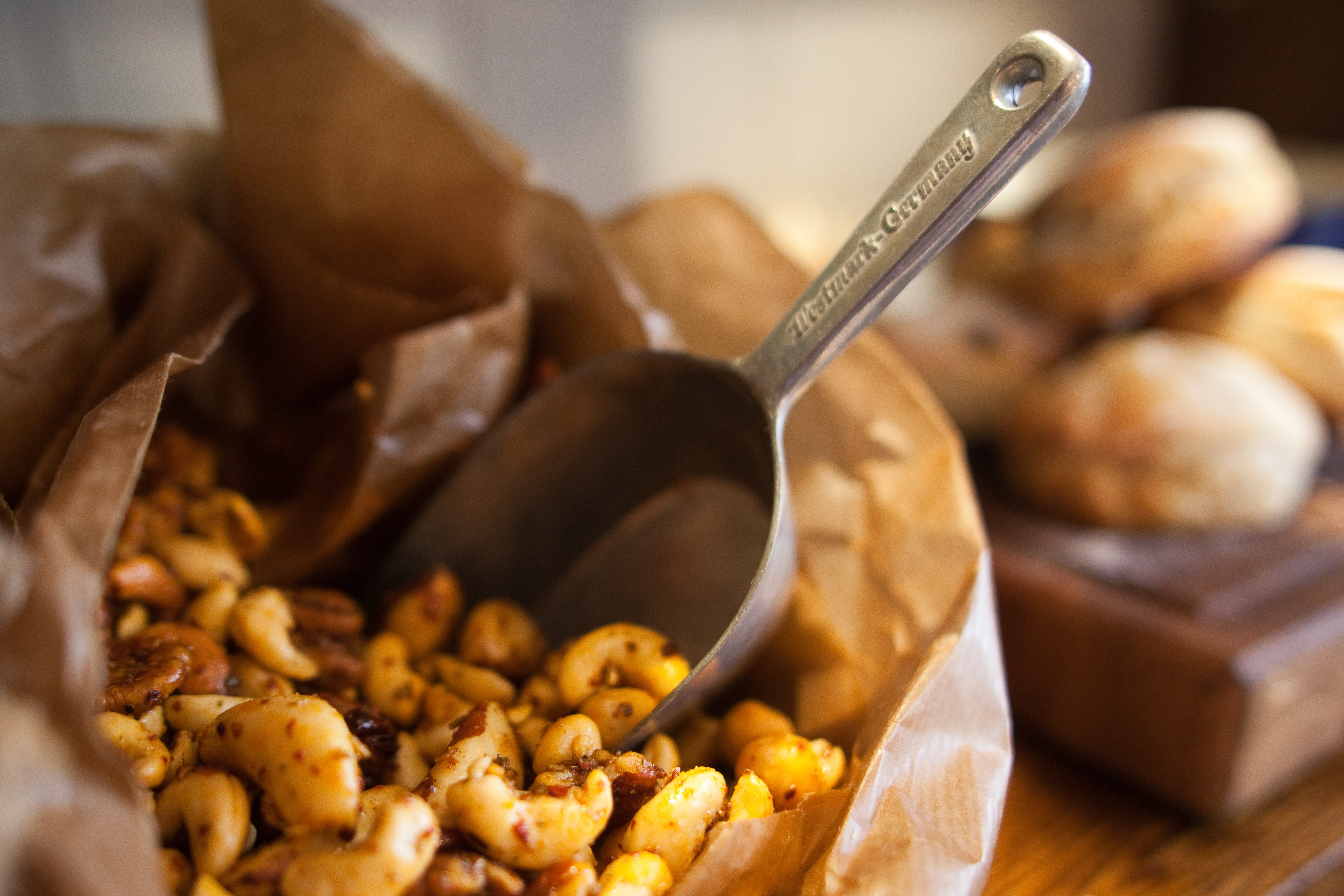 While I am entranced by the choice between snacks and that chilled Gazpacho with lemon oil, basil and croutons that can't help but catch my eye, I notice just how quiet the restaurant actually is. It's odd, as this is the only time we have been in and not been one of many, many other people seeking out Bistro. That reminds me of another factor that has made Bistro Union quite the go-to place; the brunch. If I ever want a great Virgin Mary, or a better fry-up, or even both, then I at least know one place to go. Speaking of drinks, here is the waitress. Normally, in a restaurant, a drink would mean a ginger beer, but ever since I've dined here at the Bistro, there has always been one drink, one that is probably my soulmate. The Naked Francis; ginger beer, mint, lime and soda. The heavens call down to me. It is basically the Gin Francis's younger and more tender brother.
Anyway, the drinks were ordered just as a couple more families walk in, busying the previously unneeded front-of-house staff. A small rise in atmosphere, from almost silent to healthy chatter. Meanwhile, the waitress makes a return, not only with our drinks, but with the want to know what we shall start with.
Sometimes, I view the choosing of starters as a gamble, who will get the best one? Who will not? But, I am usually the former, not to brag at all. But, as someone else orders the Gazpacho (I don't like to order the same as anyone else) I am forced to go for the Prawn Cocktail. Surely you can't beat a good Prawn Cocktail? As it comes I am quite sure that I have succeeded in ordering the best – the sauce in the bottom of the cup that it is served in is creamy, and the leaves are not too bitter. I hate it when the leaves in a Prawn Cocktail are bitter. I just hate bitterness in general. The prawns themselves are small but have no lack in flavour. That, my friends, is how to Prawn Cocktail. As for the Gazpacho, I am sadly less than impressed, but, then again that could just be me. The word chilled is an understatement – but the actual taste is great, texture lacking in quality but still a good Gazpacho.
Mains are up next and there can only be the plaice. A whole fillet of the stuff, but, as I must now confess to my love of plaice; the way we eat it (scraping the flesh off the bone) and the way it tastes (to me: salty, but not too much of it) and plaice must always be smooth, in my opinion. With a potato salad – nothing could go wrong.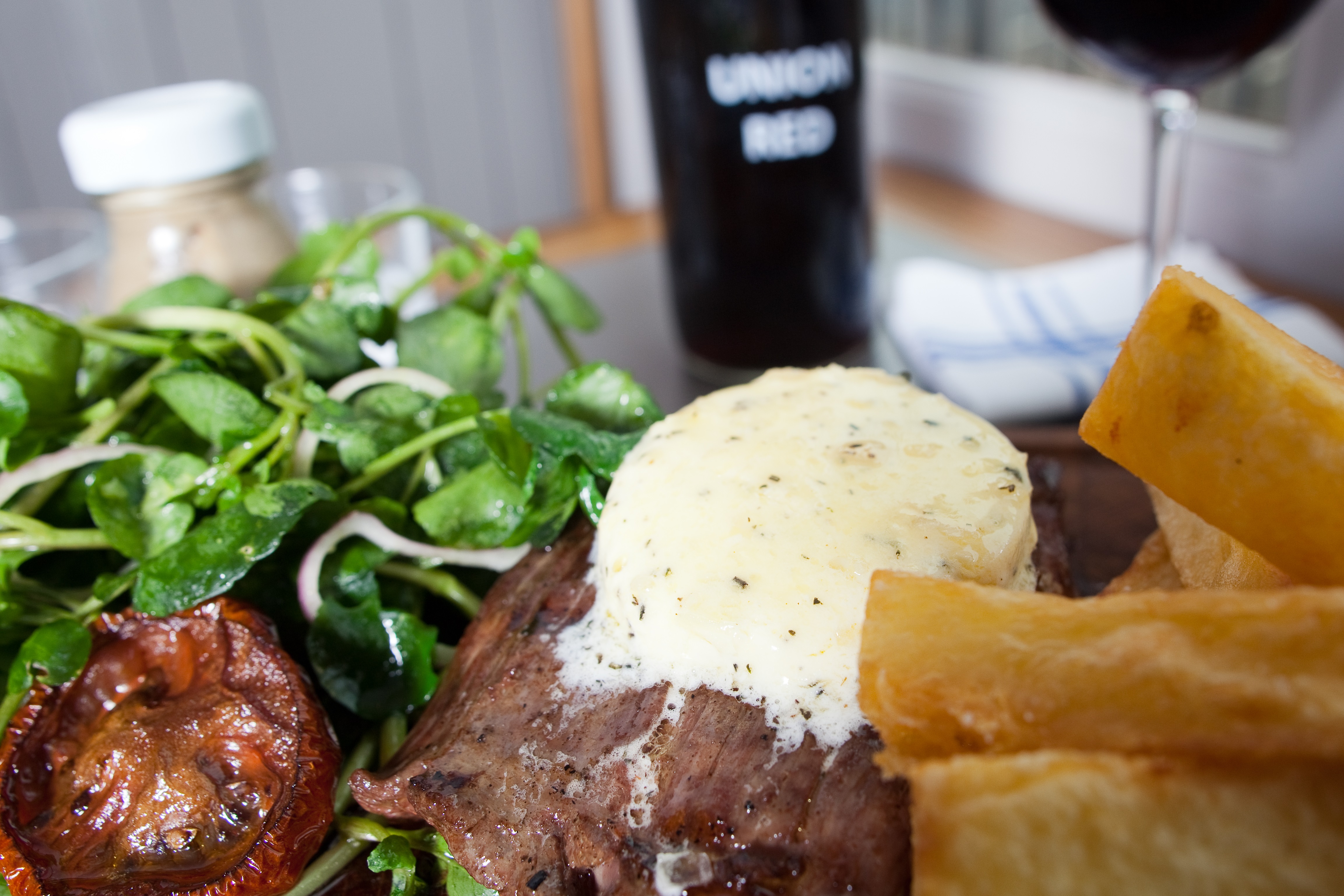 The mood getting louder and louder by the second, I can only praise at this point – good service. Always, at one of Adam's restaurant's has the service been good; friendly. However, the food did come quite late, much less than expected; the starter was prompt and this time I think it was just a little too late. On the contrary, though, the plaice was a lot stronger, more salt than I expected, but it was perfectly balanced by the potato salad; smooth, kind to the tongue and best of all, I went an entire meal with only one Naked Francis. Or possibly two. Another thing that surprised me was that the Flame-Grilled steak was amazing – really well cooked. I often find that steak is very easy to over/undercook.
A great meal headed up by a great restaurant. Thanks, Bistro and keep it up!"
By Jack Byatt
Bistro Union | 40 Abbeville Road, Clapham, London SW4 9NG | 020 70426400 | http://www.bistrounion.co.uk/
Club member offer available at Trinity – for more details click here.
Our thanks to Jack for this great review – could he be a budding critic, operating on the other side of the pass to his father? Watch this space!
Not a member? Why not treat yourself to a year of dining in luxury and enjoy tantalizing offers – all for just £95.00 for 12 months. Find out more here.