5 Of The Best: Luxury Hotel Mascots
We've published lots of posts recently about some of the compelling reasons (apart from sumptuous suites and superb dining) to visit our finest hotels, see, Hotels with their own Pets, Hotels with Equestrian Facilities, Hotels with Beautiful Gardens.
How about some of the more quirky aspects to what makes a hotel unique? Many hotels express their personalities with endearing brand mascots which become an integral part of the engagement between hotel team and guest. We've picked our favourite cute mascots from five of our most fabulous hotels – if you happen to have met any of them please send us your pics!
1. Lucknam Park, Chippenham
Cuddly Chester the horse is on hand to greet guest young and old at Lucknam Park. The hotel has excellent equestrian facilities and its stables are home to 35 real size horses! Chester meanwhile can be purchased from the hotel for £12.00. Club member offer available at Lucknam, click here for details.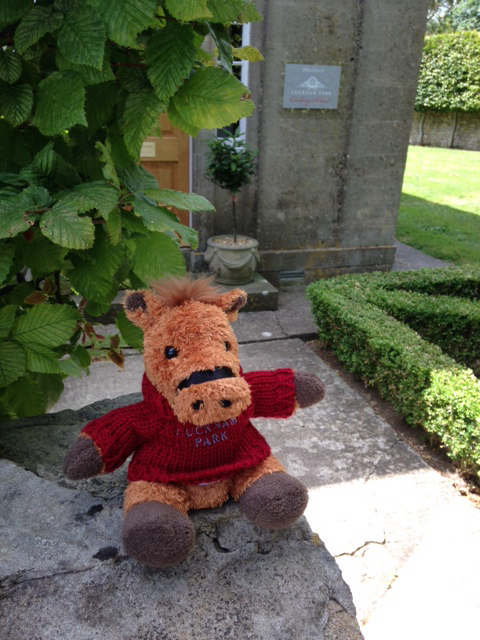 2. The Goring Hotel, London SW1
It is the individual touches that make The Goring unique and none more so than the prevalence of sheep scattered throughout the hotel. The first, Barbara – a beautiful carved wooden animal, clad in a snowy-white fleece – was bought by George Goring and placed in the bar, where it immediately created interest among the guests.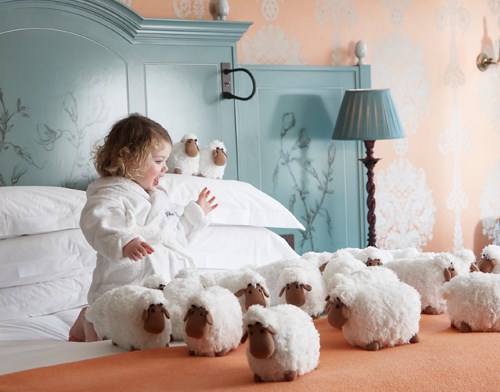 After discussions with an impoverished sheep farmer in Somerset who had to get rid of his flock, the fleeces were used to make more of the wooden sheep. George bought the lot and placed one in every bedroom, as well as introducing a soft toy sheep on every bed for each guest to cuddle up to. Club member offer available at The Goring, click here for details.
3. Four Seasons Hampshire, Dogmersfield
As reported in our previous blog feature listed above- FS Hampshire has a VIP in residence –  a noble (yet still cuddly) black Labrador, Sir Oliver Beckington. This heart-breaker has been immortalized and is available in mascot form for guests to take home for just £15.00. We demand one now! Club member offer available at FS Hampshire, click here for details.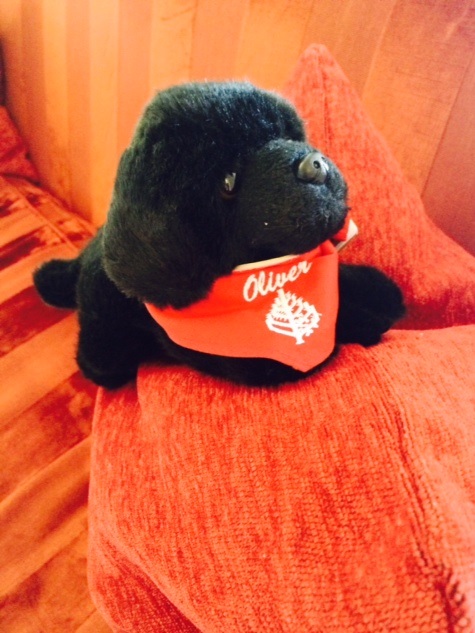 4. Cliveden House Hotel, Taplow
Cliveden is famous for many things, but did you know it is also rumoured to have been the inspiration for Toad Hall from the Wind in The Willows by Kenneth Grahame? To commemorate, Cliveden have reproduced Toad, Ratty, Mole et al and they are available to purchase from the hotel for £20.00 each. Club member dining offer available at Cliveden, click here for details.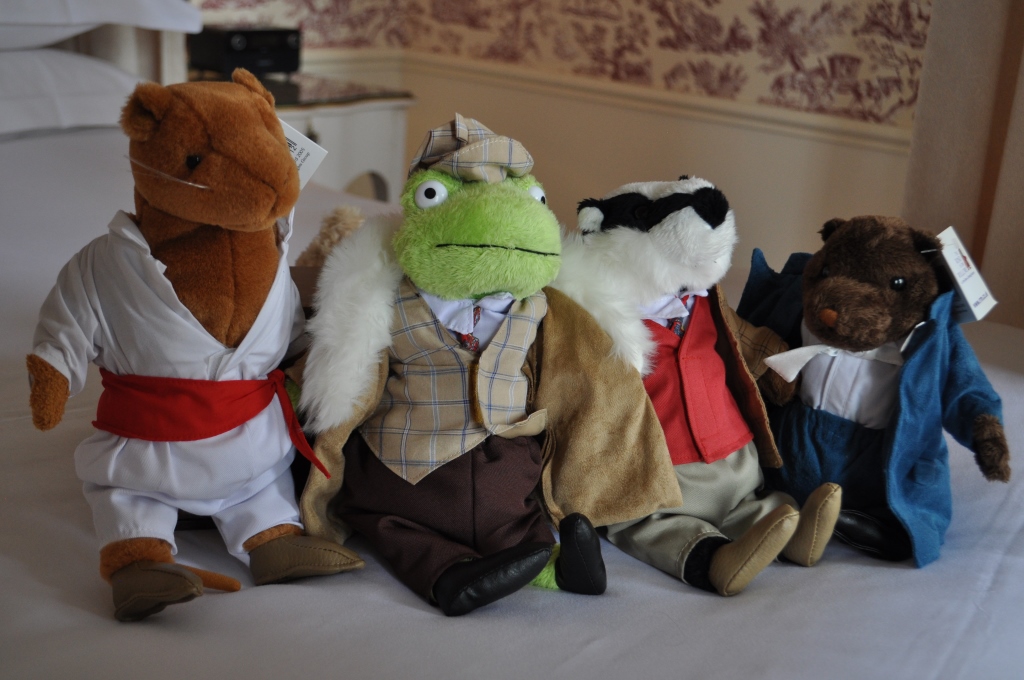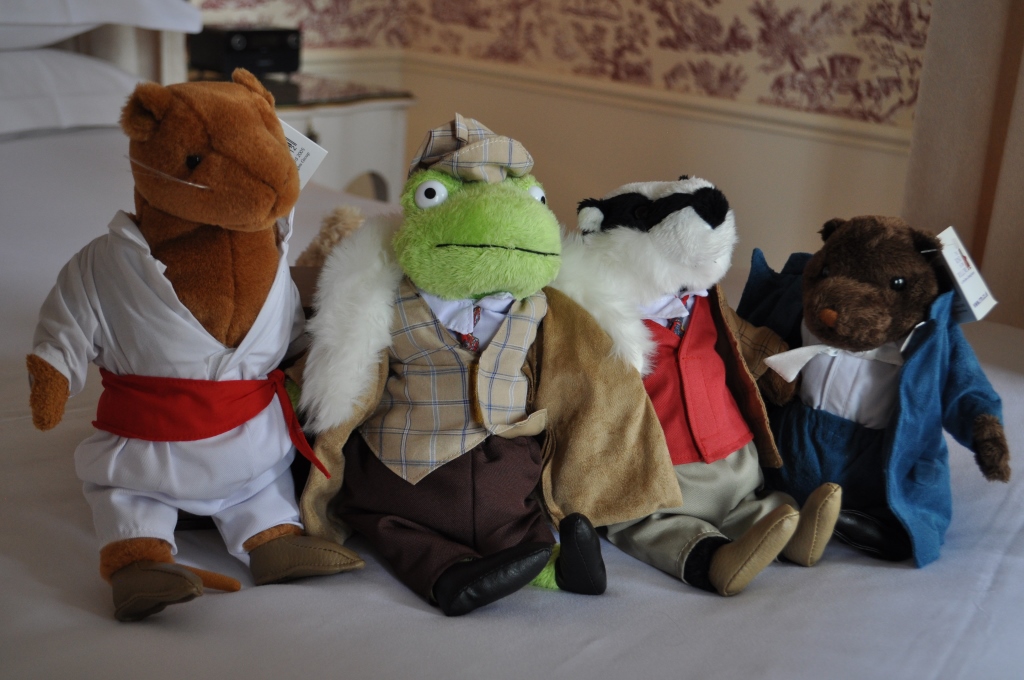 Also available at Clivedon's sister hotel, Chewton Glen in New Milton, are the lovely bears as seen in our feature picture!
5. Coworth Park, Ascot
Our final mascot may not be of the cuddly variety – but it is delicious nonetheless! The chocolate horse head mascot has fantastic detail and is a strong emblem of Coworth's equestrian connections- available complimentary to child residents or to purchase for £5.00. As well as housing its own exemplary riding centre, Coworth has a close affiliation with polo and is the only UK hotel that provides its own polo field and practice facilities. Club member dining offer available at Coworth Park, click here for details.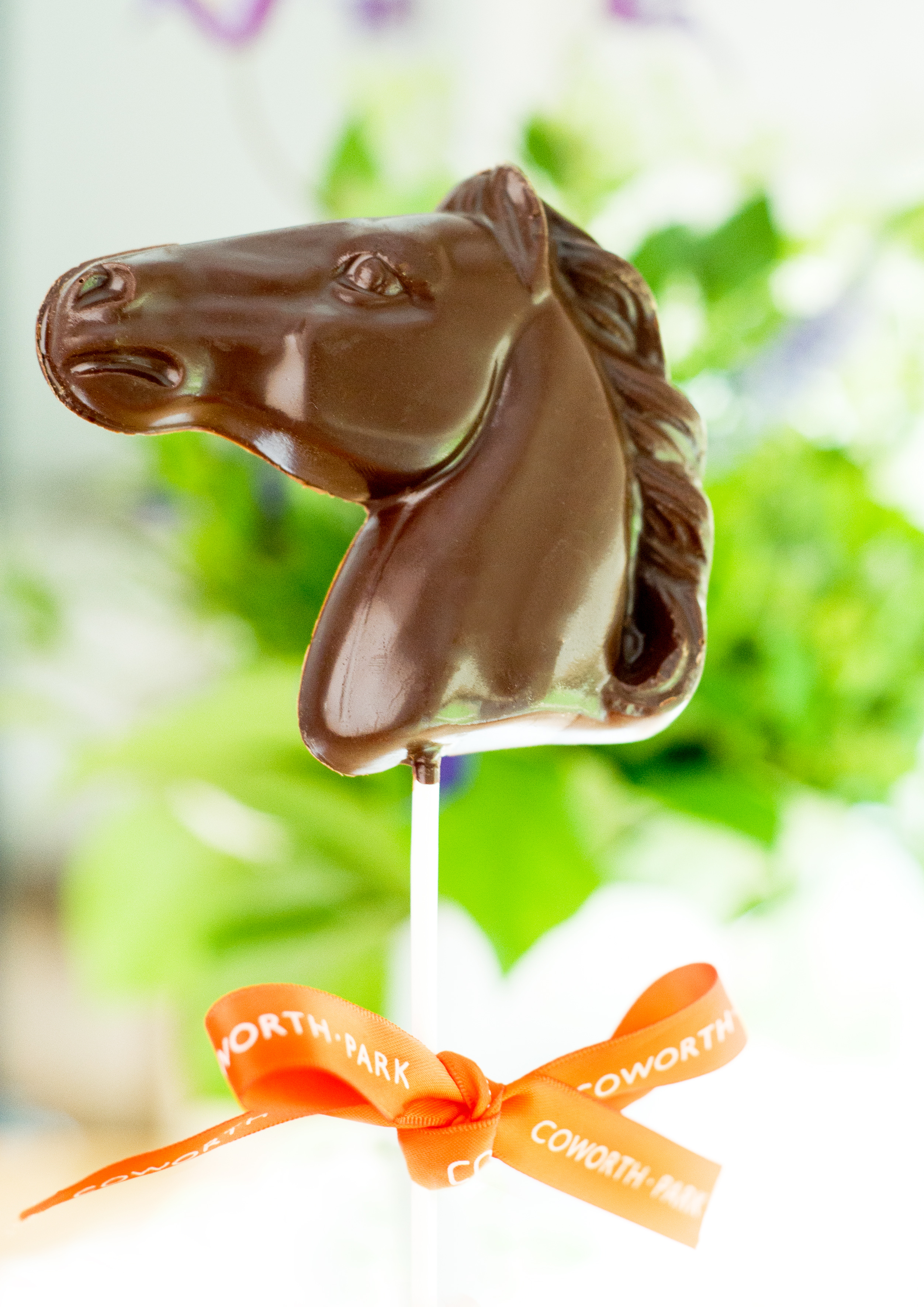 Not a member? Why not treat yourself to a year of dining in luxury and enjoy tantalizing offers – all for just £95.00 for 12 months. Find out more here.