Most Anticipated New Restaurant Openings for January 2020
January is a time to escape from our norms and try something new. Thankfully there's a flurry of exciting restaurant openings set to reinvigorate your taste buds this New Year. From Somerset to Soho, here are the UK's five best restaurant openings to start your 2020, all in the best possible taste:

Opening: Friday 3rd January 2020
Ex Soho House and Babington House director Ben Crofton and his wife Vanessa, with Great British Menu finalist Dan Fletcher, are opening the much anticipated Somerset restaurant, bakery and wine shop, 28 Market Place, at its namesake address. It is the husband and wife team's first solo venture.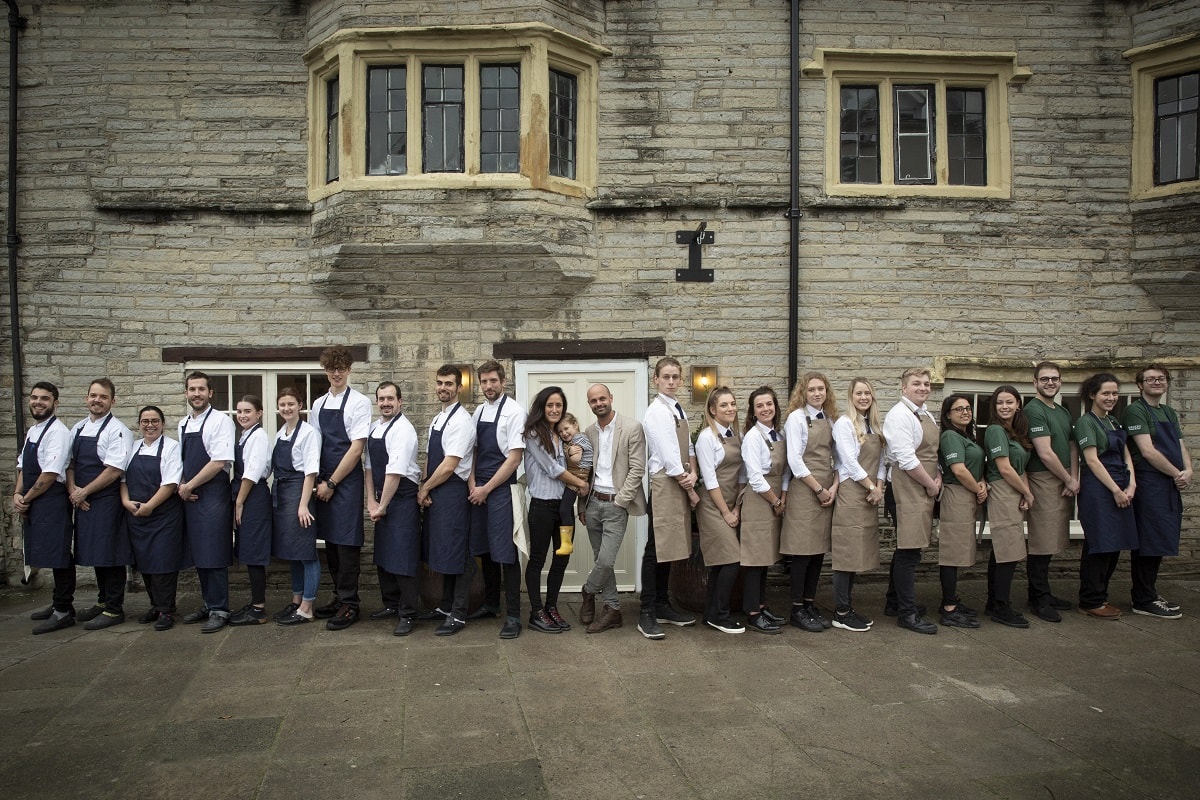 Much to their credit, they have spent the last year lovingly restoring the two buildings the restaurant is housed in – a 17th century and 18th century building, in a style that protects the heritage of the space yet also introduces a contemporary aesthetic.

You'll be able to enjoy dishes from the a la carte menu such as: Starter – 36 month aged parmesan and sweet shallot tart, smoked celeriac, assorted kales and leaves (£9); Main – 50 day aged rump of beef, Long Sutton turnips, pressed potatoes, black sesame (£24) ; Dessert – Alphonso Mango, sheep's yoghurt, olive oil shortbread, passion fruit sorbet (£9).
***
Opening: Saturday 11th January 2020
Acclaimed chef Tom Aikens is set to open his striking new London restaurant, Muse, in a converted Georgian townhouse of a petite mews building. The fine dining restaurant will be intimate, seating a lucky 25 individuals, and offers an immersive experience with a dramatic open kitchen on both floors.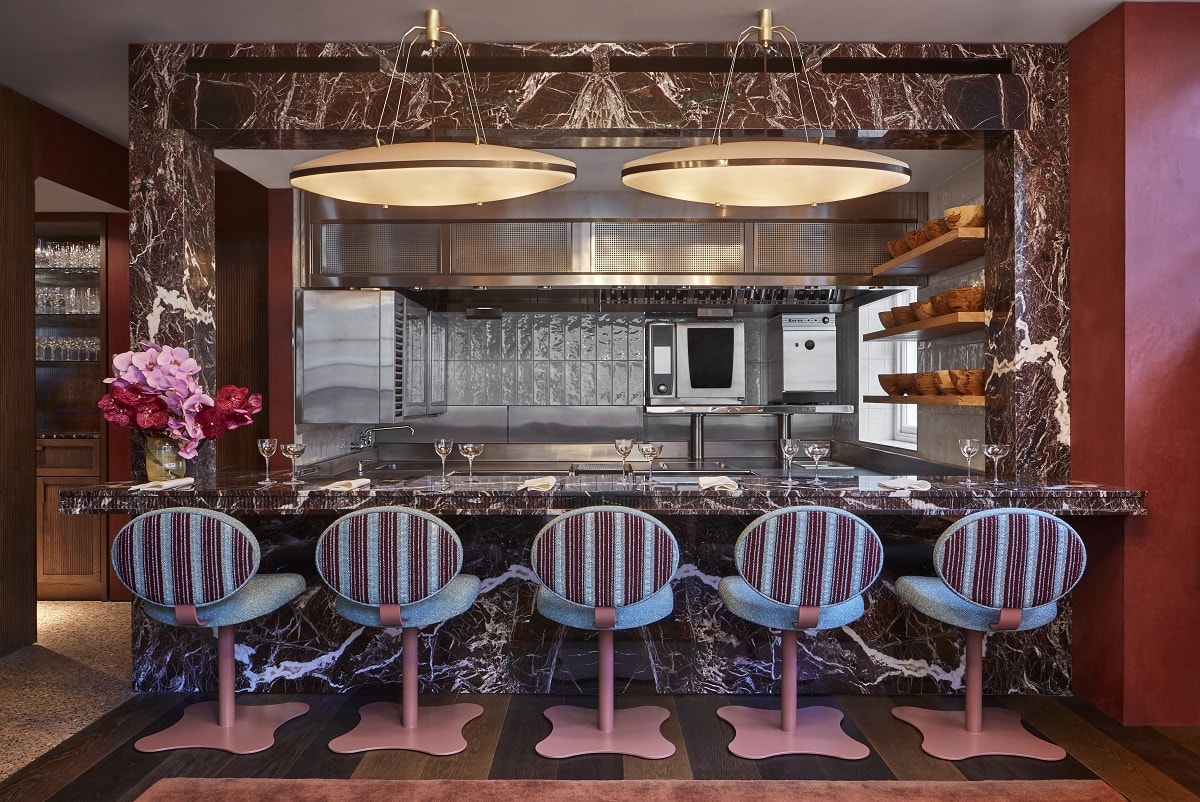 Muse is certainly going to be unusual; taking its guests on an experience-led dining adventure with conceptual menus without the ingredient detail, designed to simultaneously intrigue and scintillate. Each dish harks back to something or someone who has influenced Tom, paying a subtle and artful culinary homage. For instance, the love affair continues, is inspired by Tom's French mentors Joël Robuchon and Pierre Koffmann, honouring Robuchon's signature mashed potatoes and Koffmann's renowned method of cooking fish in goose fat.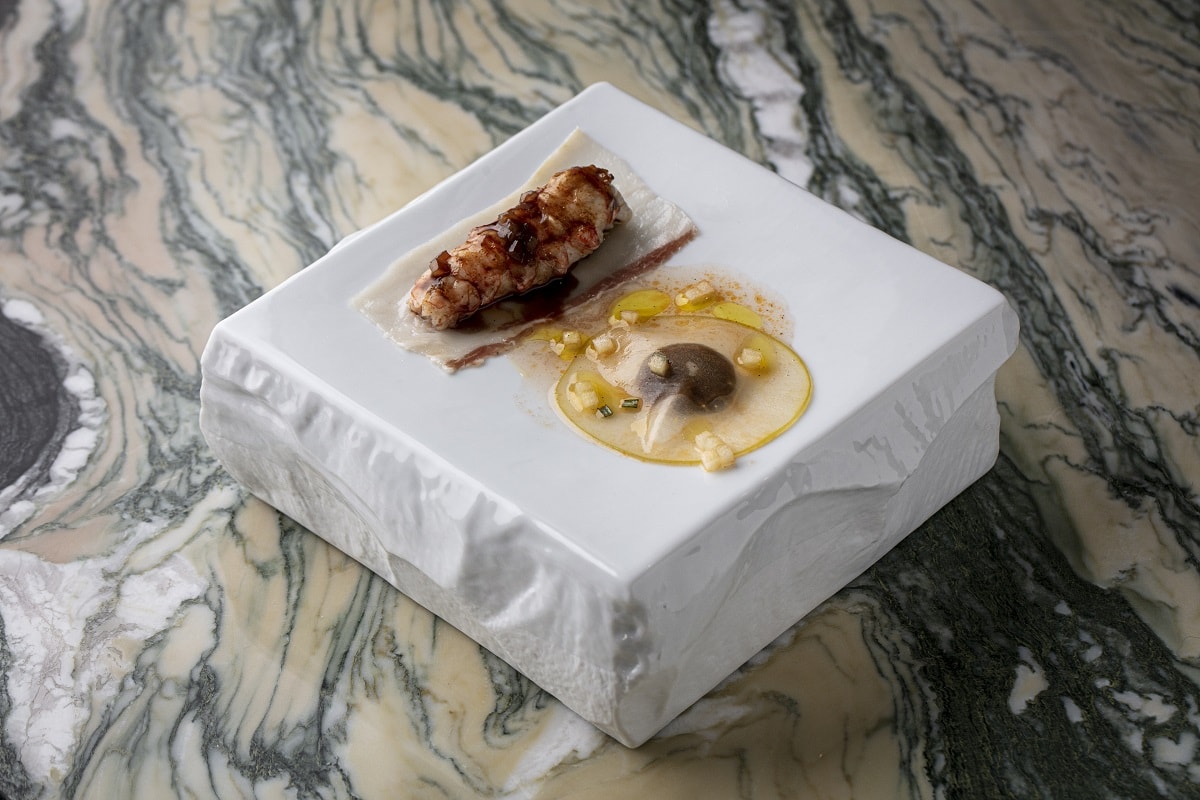 Menu prices and experiences will be: Set lunch three-courses (£50), six-course tasting menu (£95) and ten-course tasting menu (£145). A bespoke cocktail list has also been crafted, all prepared by the chefs, balancing the flavours of the drinks as they would food.
***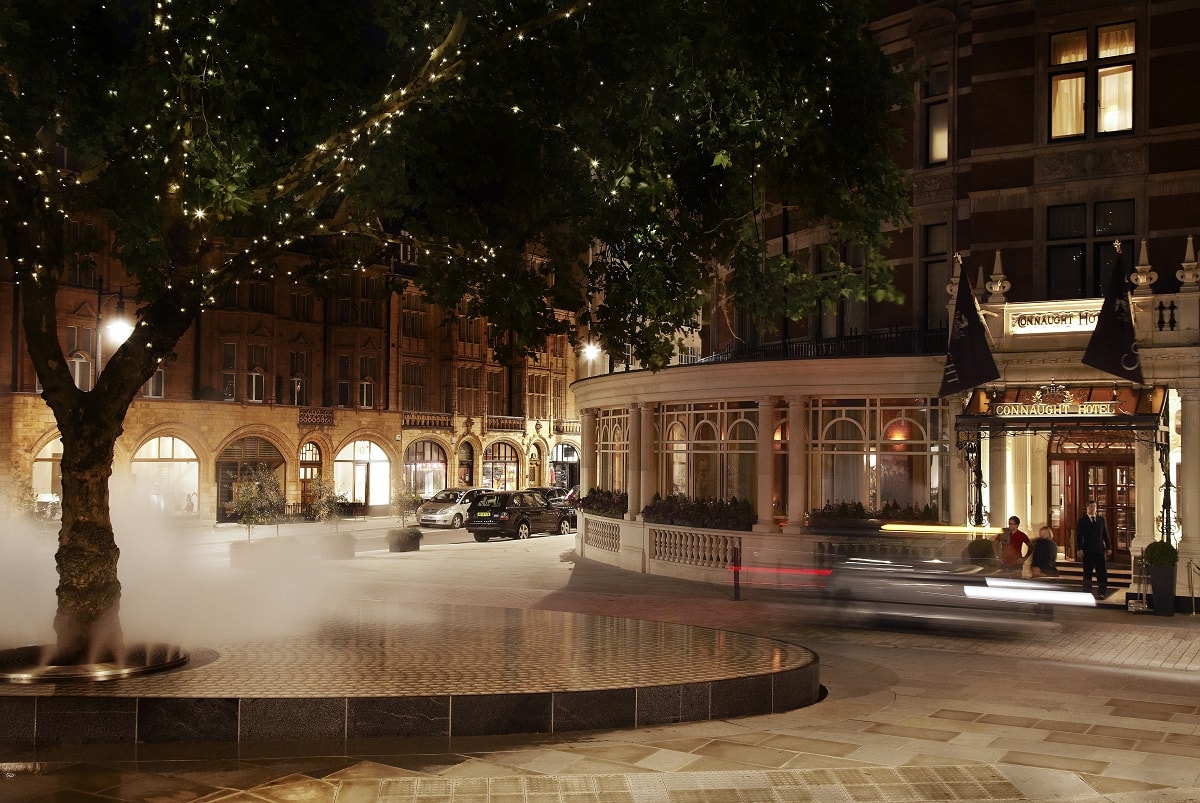 Opening: Tuesday 14th January 2020
The Connaught Grill, once one of London's most celebrated restaurants, is to return after 20 years. The new Connaught Grill gives a respectful nod to its distinguished heritage. The design, led by interior architect John Heah, has a more contemporary interpretation with a strong focus on art and craftsmanship. Acclaimed George Nakashima Woodworkers have created extraordinary signature wall panels, tables and chairs, bespoke for the restaurant.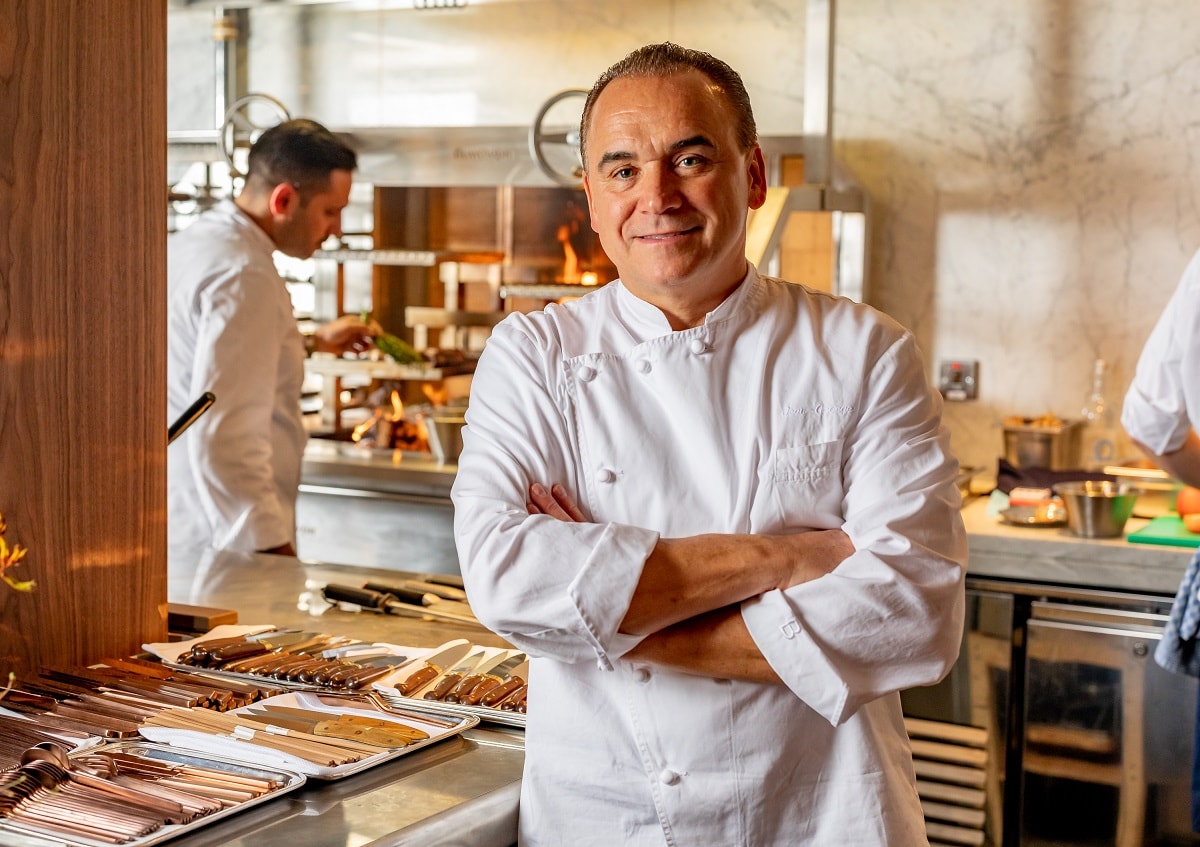 Located on the ground floor of the hotel, the intimate 44-seat Connaught Grill is under the direction of internationally renowned chef Jean-Georges Vongerichten. This is his modern interpretation of a classic grill with an open kitchen, complete with wood-burning grill and rotisserie offering the finest British sourced produce. The menu includes ingredients from langoustines and Dover sole to British game and Wagyu beef along with an exceptional wine list drawn from The Connaught wine cellar. See the sample a la carte menu here.
***
Opening: Wednesday 15th January 2020
Ampeli will be a smart new Eastern Mediterranean inspired restaurant with Greek wines. The owner is Athen's born photographer and restaurateur, Jenny Pagoni, who will focus on cuisines from the Eastern Mediterranean coastline, alongside favourite family recipes.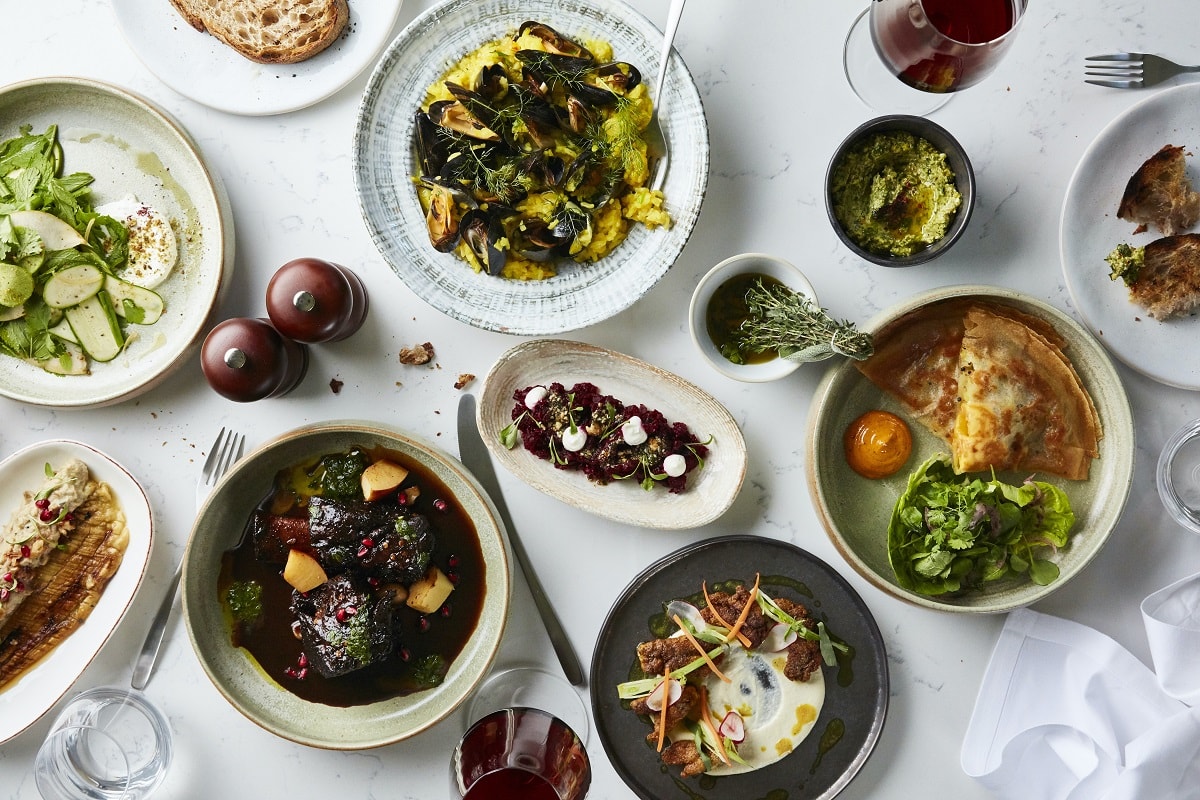 Ampeli has an impressive team behind it, which includes Head Chef Oren Goldfeld (previously at Nopi, Brother Marcus, and Tel Aviv-based Toto), and Lorraine Abrahams as Front of House (previously Corbin and King and Gordon Ramsay at Claridge's, Caprice Holdings and Rocksalt).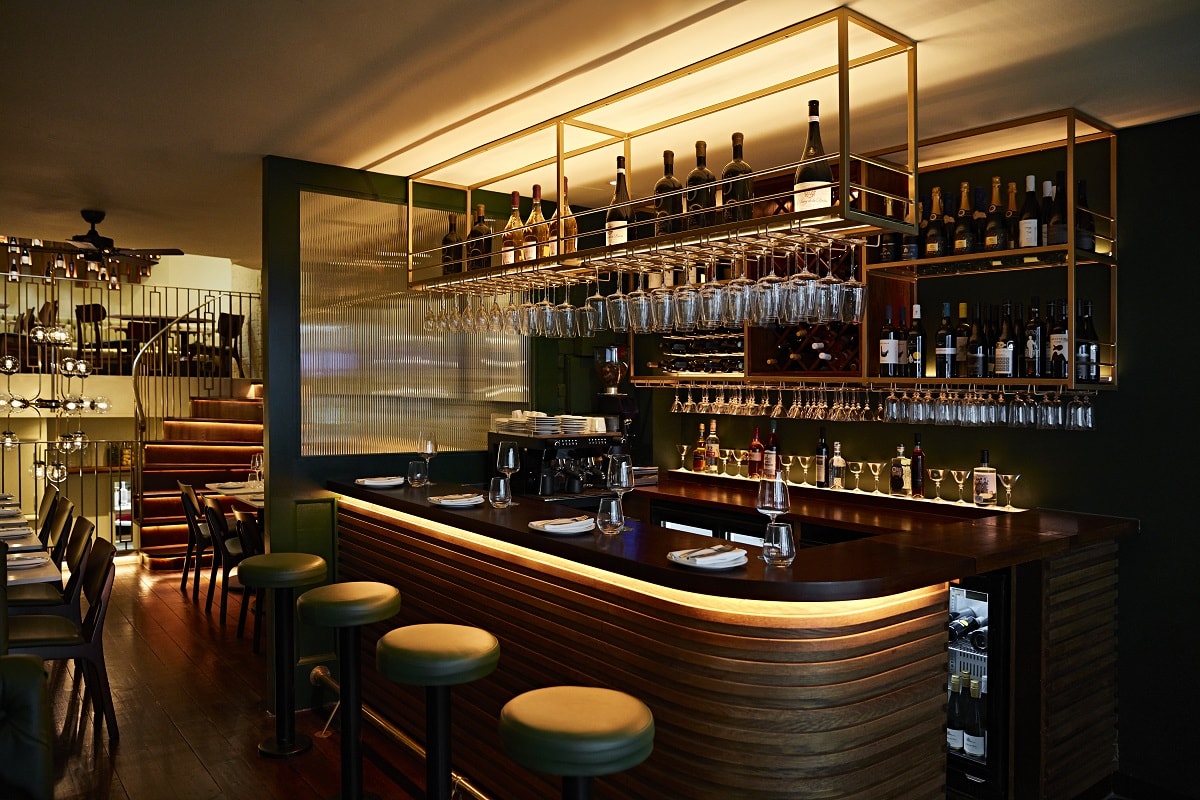 For lunch and dinner, guests can begin with social plates, these include feta saganaki with tomato jam; okra and goat's cheese fritters; and smoked cod's roe dip with lavash crisps. Next, there are plates inspired by the food of the Eastern Mediterranean coastline, such as spiced potato brik with soft egg yolk, brown shrimp and harissa mayo; herb and Nabulsi sheep's cheese manti; and braised cuttlefish with orzo and Moroccan red pepper sauce. For something heartier, there's pan-fried Welsh lamb sweetbreads with Jerusalem mixed spice, a punchy blend of cardamom, cumin, turmeric, allspice and paprika, served with almond sauce and pickles; or a comforting short rib stew with quince and date molasses. The desserts include poppy seed loukoumades – doughnuts with Greek mountain tea syrup; and an indulgent chocolate mahlab mousse with hazelnuts. See sample menu here.
***
Mo Diner, 23 Heddon St, Mayfair, London W1B 4BQ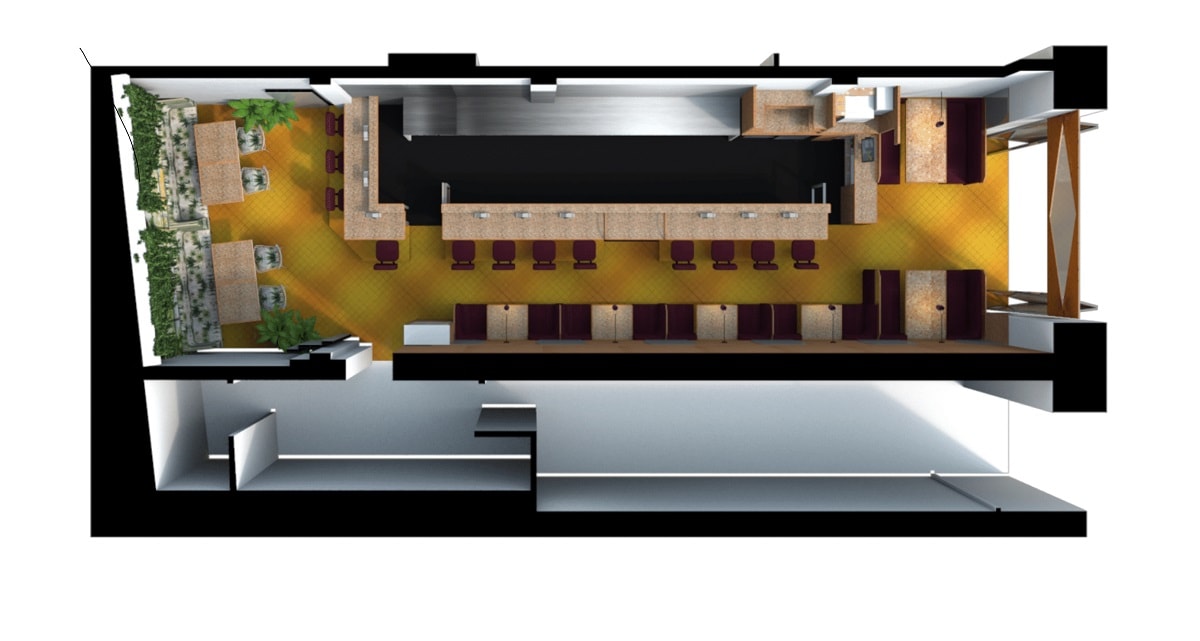 Opening: Expected January 2020 
Mourad Mazouz, the creative mind behind the iconic and recently re-imagined Momo restaurant, is to launch Mo Diner, a Mediterranean contemporary take on the classic American diner, at 23 Heddon Street. Mo Diner will serve food inspired by the shores of the Med from breakfast through to dinner.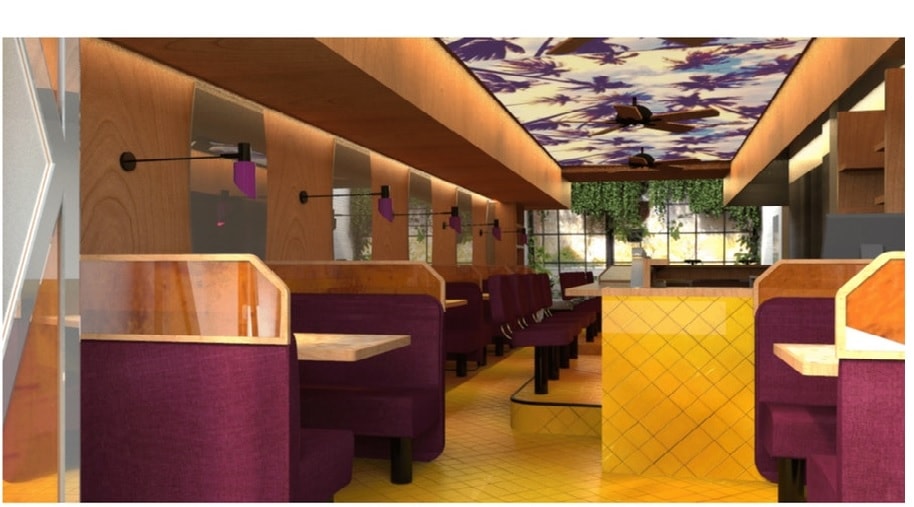 Featuring a bar for counter top dining, a relaxing colourful outdoor terrace, a Cacti filled conservatory and a dark enchanted staircase, Mo Diner will be a slice of holiday and sunshine away from the buzz of Regent Street. Mourad Mazouz other restaurants include Momo's, as mentioned, which is next door, sketch (yes, lower 's') in Mayfair, and Restaurant 404 in Paris. We don't have a firm date for opening, although it is expected to be January.
***
* Please bear in mind that restaurant opening dates may be subject to change…best to check.
To find more great restaurants around the UK, download the FREE Luxury Restaurant Guide app here and we'll show you the best places to dine, wherever you are