Michelin-star dining within one hour of London
If you're craving feted food in the lush green surrounds of a grand country house, a rambling riverfront or quirky village pub, yet all within a quick one hour car journey from London – then we have fifteen very alluring choices for you: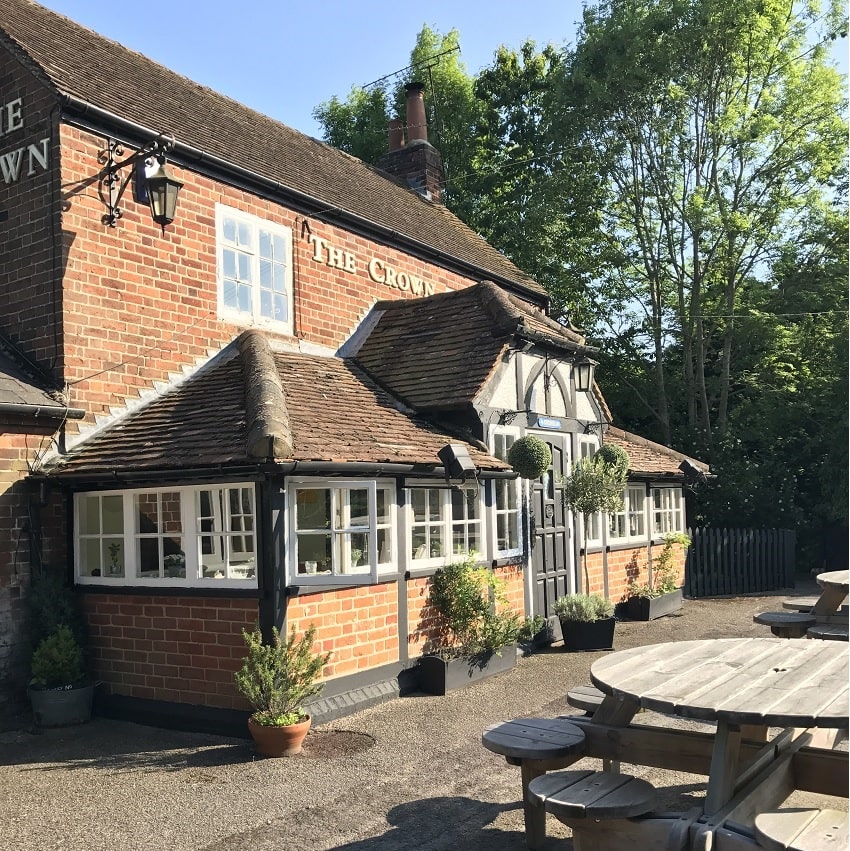 Carrying a flame for classical French cuisine? Then make The Crown at Burchetts Green your rendezvous. Owned and run by multi-award winning (Michelin-star included) chef Simon Bonwick. A unique restaurant with only 20 covers ensures a discreet, warm, kind and unforgettable experience. Everything is prepared and cooked by chef from well sourced ingredients hailing from France and some of the UK's best independent food suppliers. It is very much a family affair with Simon's nine children involved in varying degrees front of house. The menu changes regularly and includes some of Simon's rather unique and refreshing descriptors such as "Slow Cooked Veal Cheek with Rather Nice Veal Sauce" and "Fromagerie Cheese with Me Flapjack".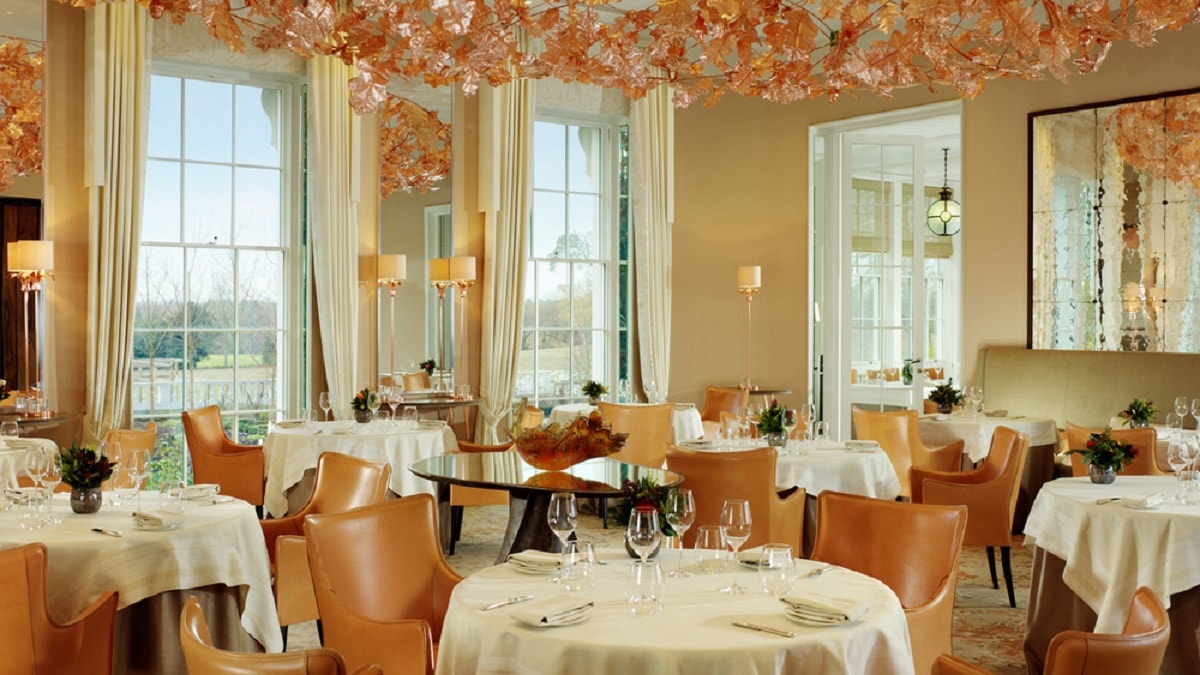 Spanning 240 acres of its own parkland, polo fields and meadows, and opposite the Virginia Water and Windsor Great Park, country settings do not come much grander, nor closer to London than Coworth Park. The luxury hotel resort, spa and equestrian centre offers top rated Michelin cuisine from Head Chef Adam Smith at Restaurant Coworth Park.  The restaurant is situated in the main house with stunning views overlooking the astonishing formal and informal grounds, plus, and if you strike it lucky on the season, with the sideshow of polo playing on the far fields. Prices start from their Best of British menu with three-courses for lunch £35 or dinner £50.  Luxury Restaurant Club members enjoy 10% dining reductions, see details.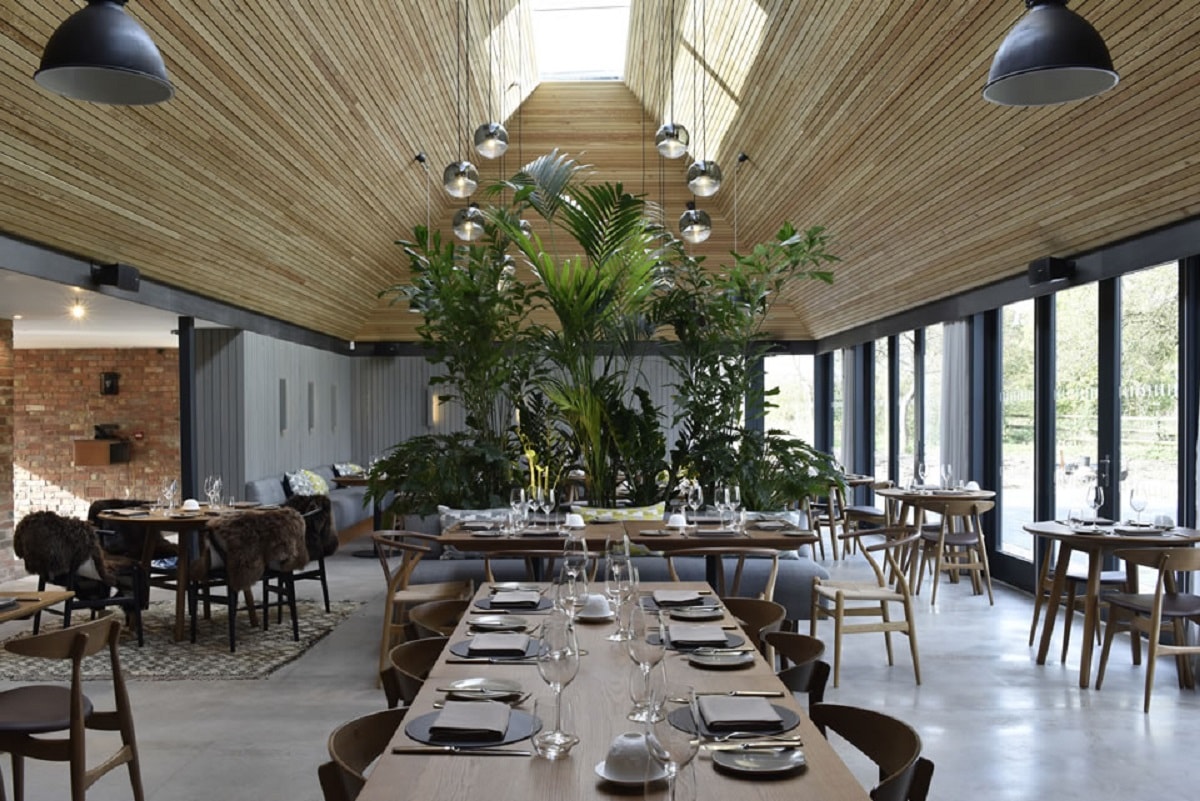 Looking straight on to The Woodspeen you'll see a small unassuming 19th Century farmhouse come bijou public house, but there is little hiding its very tasteful contemporary Scandi style restaurant extension, from owner chef supremo John Campbell. John, a man not unfamiliar with acquiring stars wherever he works, opened The Woodspeen, his own venture, back in 2014, and has held a star here since 2015. The restaurant and cookery school is on the outskirts of Newbury within easy distance of the M4 corridor. Lunch and early supper menus start from two-courses £24, three-courses £28. Luxury Restaurant Club members enjoy welcome champagne, see details.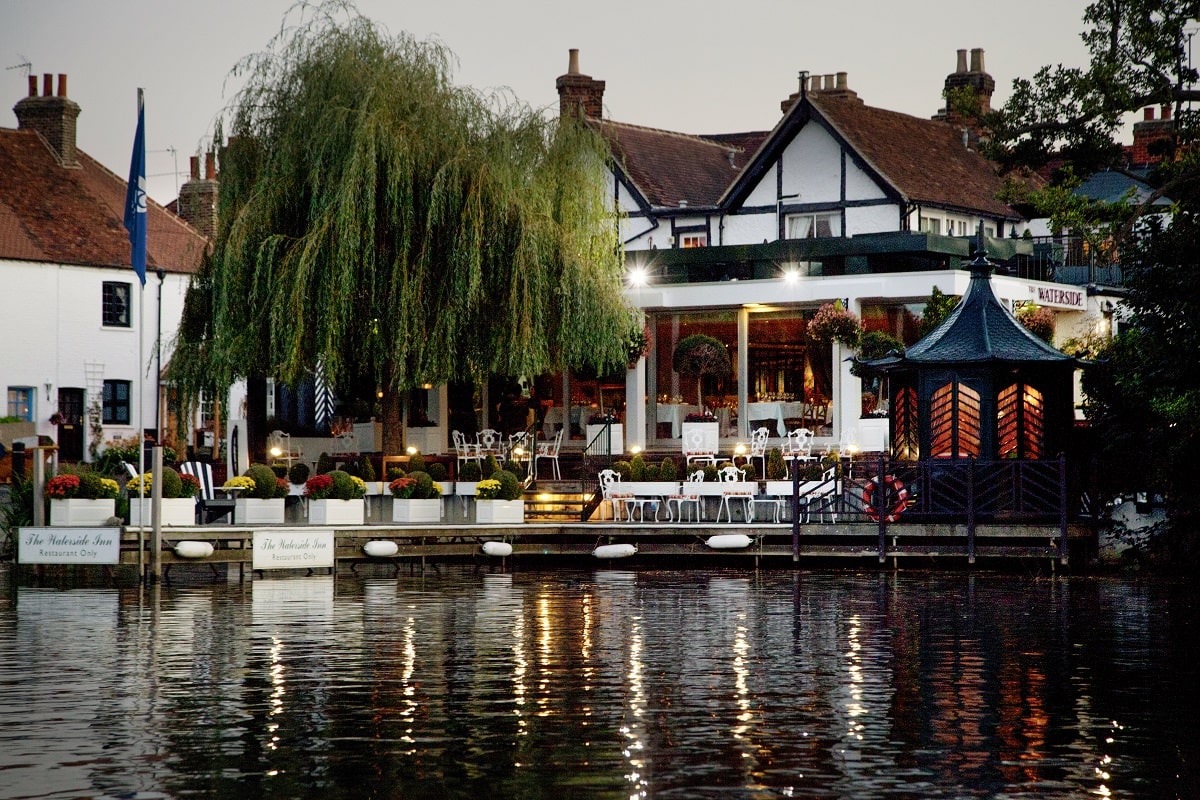 Is this the most excellent restaurant in the UK? Most probably if you are to go by Michelin – the restaurant has the longest retained three Michelin stars in the UK, held since 1985, with two Michelin stars held for 8 years prior to that, and one star for the 3 years to 1974. This makes The Waterside Inn the most successful Michelin rated establishment in the UK. Then you have the location, in the beautiful village of Bray, lapping up the restorative powers of dining by the waters edge. Naturally it won't be cheap, but you can enjoy Le Menu Gastronomique from Wednesday to Friday two-courses £52, three-courses £63.50 or on Saturday and Sunday three-courses on this menu are £79.50. A la carte menus and Le Menu Exceptionnel at £172 pp (notably, inc. service charge and VAT) also available.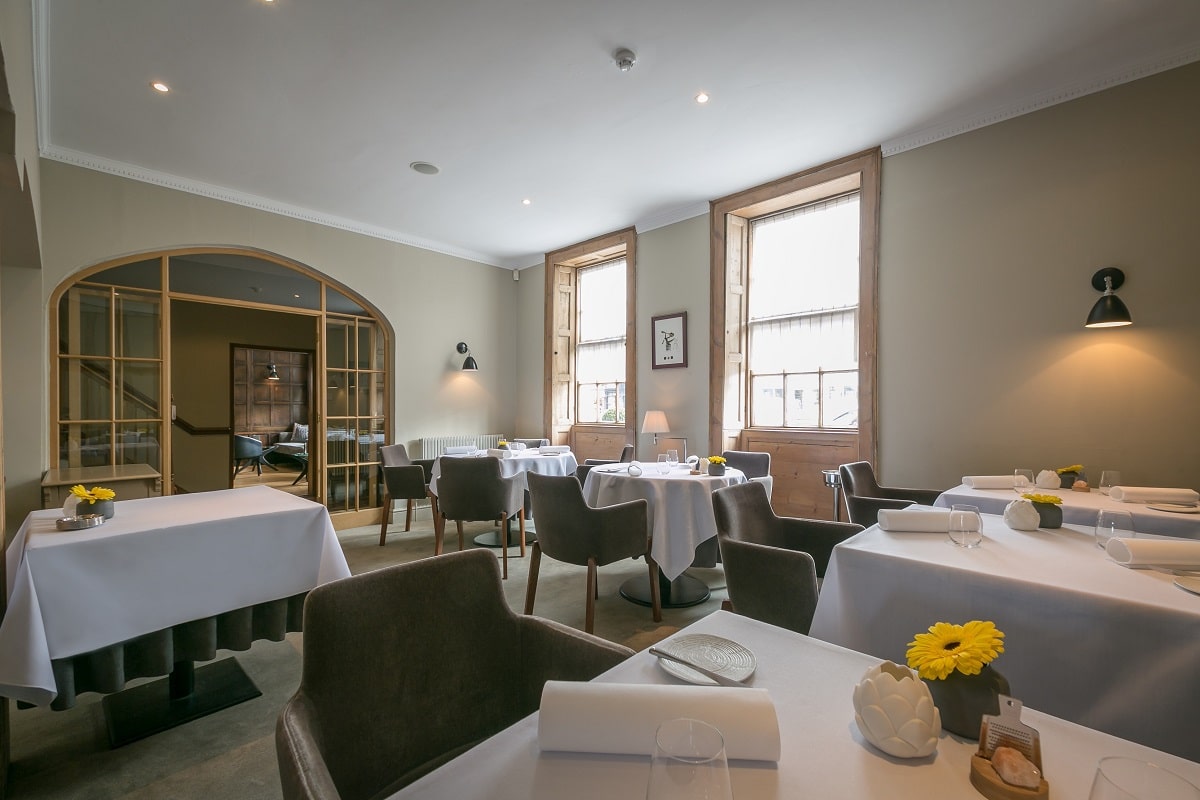 The Clock House Restaurant is a well-proven gourmet destination. It ranks right up there with its stunning location in one of Surrey's prettiest villages. It has been open since 2004, and has won many accolades over the years. Now with Head Chef Fred Clapperton at the reins in the kitchen, the restaurant continues to go from strength to strength including a Michelin star rating. The restaurant is a luxurious, contemporary and stylish space housed in a beautiful Georgian building, and during the warmer months, the enchanting walled garden with terrace is the perfect place to enjoy pre-dinner drinks. Spring lunch menu available with two-courses £31, or three-courses £35, or a five-course tasting menu £55. For Spring dinner dining menus available with two-courses £55, three-courses £65, or seven-course tasting menu £85. Luxury Restaurant Club members enjoy 25% off the total food bill, see details.
The Hind's Head is Heston Blumenthal's less formal eatery in the established gastro destination of Bray, just about neighbouring his multi-award winning and internationally acclaimed Fat Duck restaurant. Lavishly refurbished in March 2017, it has stayed true to its 400 year old history, focusing on traditional British classics alongside the forgotten historical dishes inspired by Heston's work with the Food Historians from Hampton Court Palace. The atmosphere is typical of such a well-established, local village restaurant, bar and lounge, being warm and inviting to all. The unique partnership of Head Chef Peter Gray's passion for all things British and seasonal, and Heston's experimental journey into the magic of taste and flavour mean this is a dining experience to savour. Aside from the a la carte menus, a set lunch is available Monday to Friday from two-courses £25 and three-courses £29.50.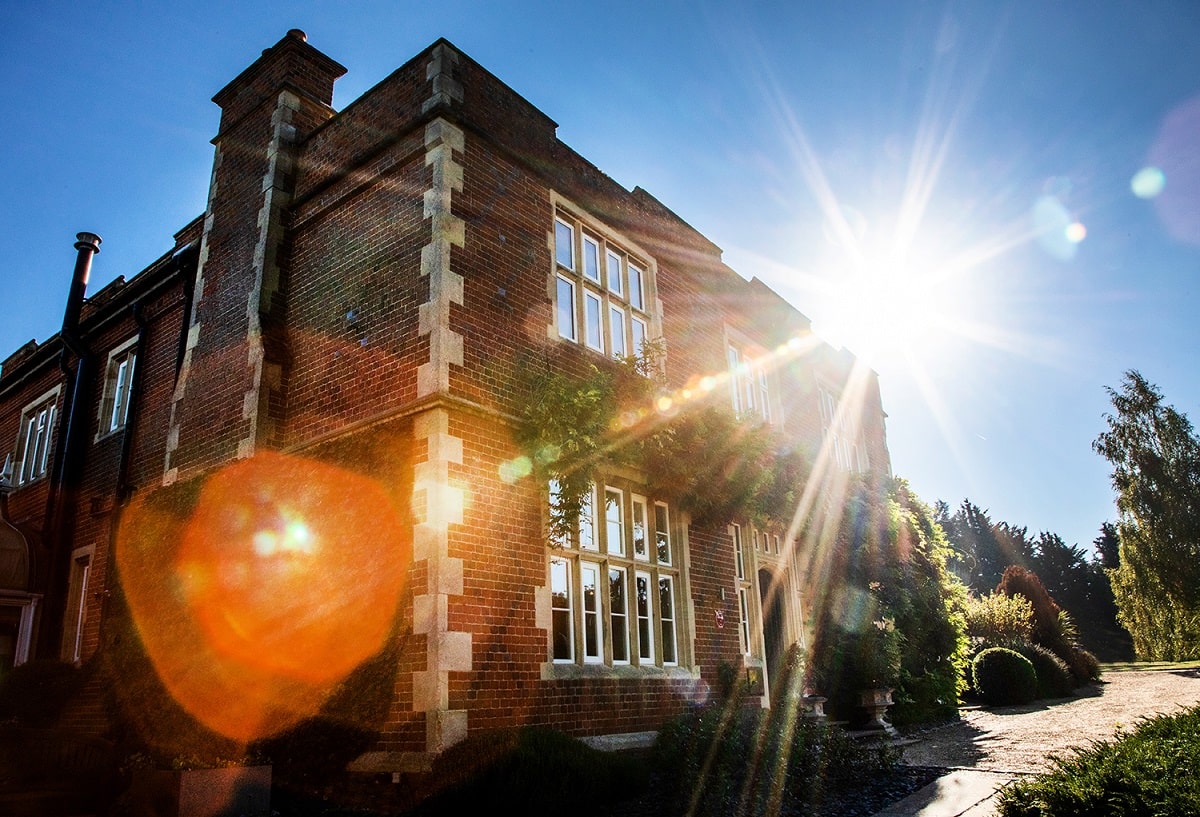 L'Ortolan is a Grade II listed former vicarage in beautiful grounds, close to the bustle of Reading yet firmly in the Berkshire countryside. The dining room extends from the main building into a light and airy conservatory. For the more adventurous diners, the chef's table is in the heart of the kitchen where you can soak up the atmosphere during a busy service and enjoy a succession of exquisite food and wine pairings. It's held a Michelin star since 2003, and now under current Head Chef Tom Clarke (since 2015), enjoys high end French cuisine with traditional flavours mixed with modern recipes. A la carte dining available or seven-course Menu Gourmand £79, or a ten-course Discovery Menu £105. Luxury Restaurant Club members enjoy a 10% reduction when dining, see details.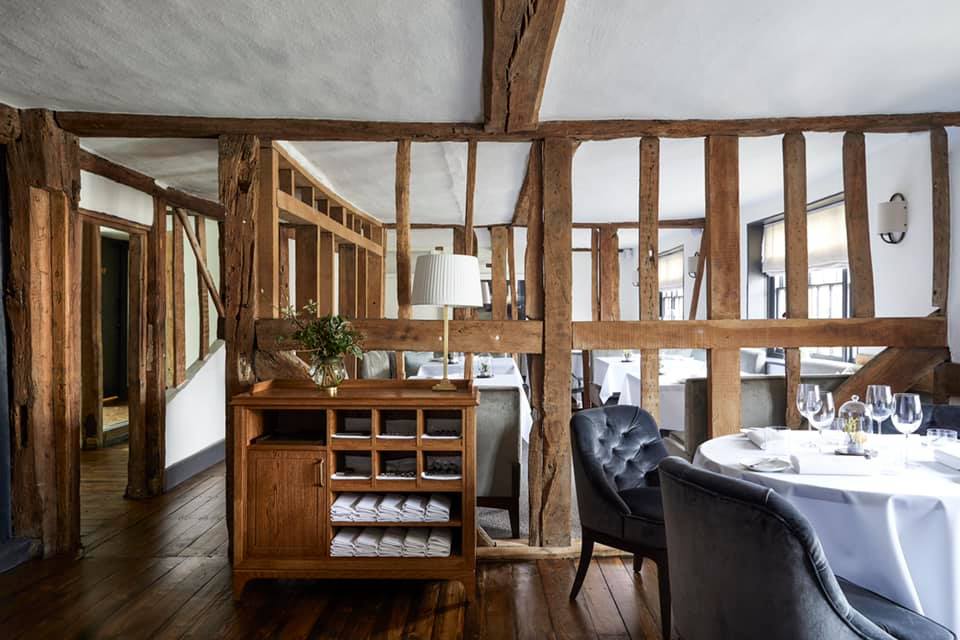 Sorrel received its first Michelin star within a year of opening. This beautiful destination restaurant represents Steve Drake's first solo project since moving on from what was Drakes at Ripley, now The Clock House, where he held a star for 14 years. The ancient timber building has been lovingly and tastefully renovated, mixing old and new perfectly. Steve's hopes are that Sorrel will be 'one of the best in the country'. Expect dishes of great artistry and menus that constantly evolve to follow and reflect the seasons. An open kitchen philosophy means that ideas and creative processes are shared not only among the chefs, but also the guests. A three-course lunch menu is available from £45, or dinner three-courses £65. Alternatively, a Discovery menu is available for lunch and dinner of five-courses £65 or nine-courses £95.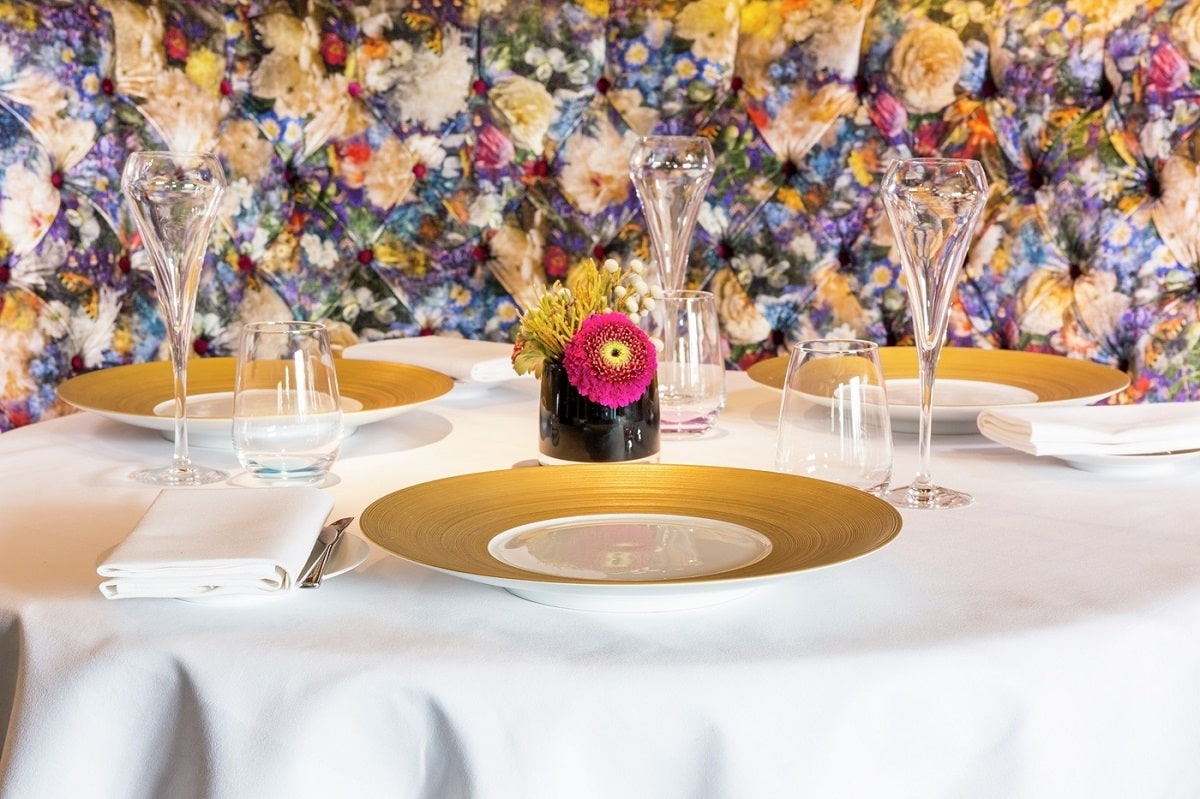 Pennyhill Park has always been one of those big destinations that's never short of admirers. Whether visiting the resort spa, staying the night or making a special journey for a tasting experience at Michelin-starred Latymer restaurant, it's upscale but not uptight. That said the restaurant 'Matt Worswick at The Latymer' is an intimate space with curiously bold, rich furnishings that beautifully punctuate the wooden paneling and ceiling beams that reflect its location in the oldest part of the mansion house. Enjoy five-course lunch tasting menu £49, five-course Sunday lunch £59, Five-course dinner tasting menu £69, seven-course dinner tasting menu £95, seven-course tasting menu for Saturday dinner £105.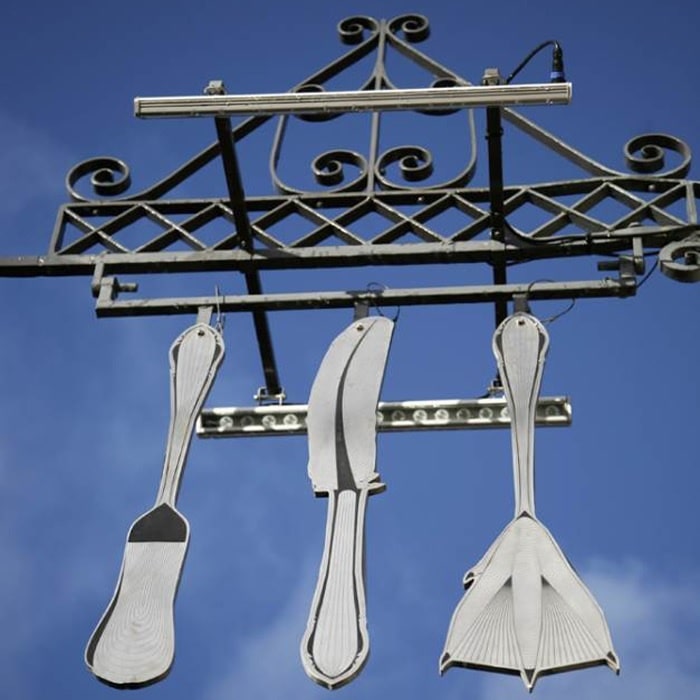 The Fat Duck, currently listed in the World's 50 Best Restaurants, is the internationally acclaimed, multi award-winning three Michelin starred restaurant in the heart of Bray.
Perhaps best know for proprietor Heston Blumenthal's unusual fascination with the science of flavours and cooking with unique dishes such as snail porridge and bacon and egg ice cream. All is an utterly amazing taste adventure and thus the restaurant is regularly named on a number of occasions as 'Best Restaurant in the World'. Pricing from £275 to £325 pp, not including service charge.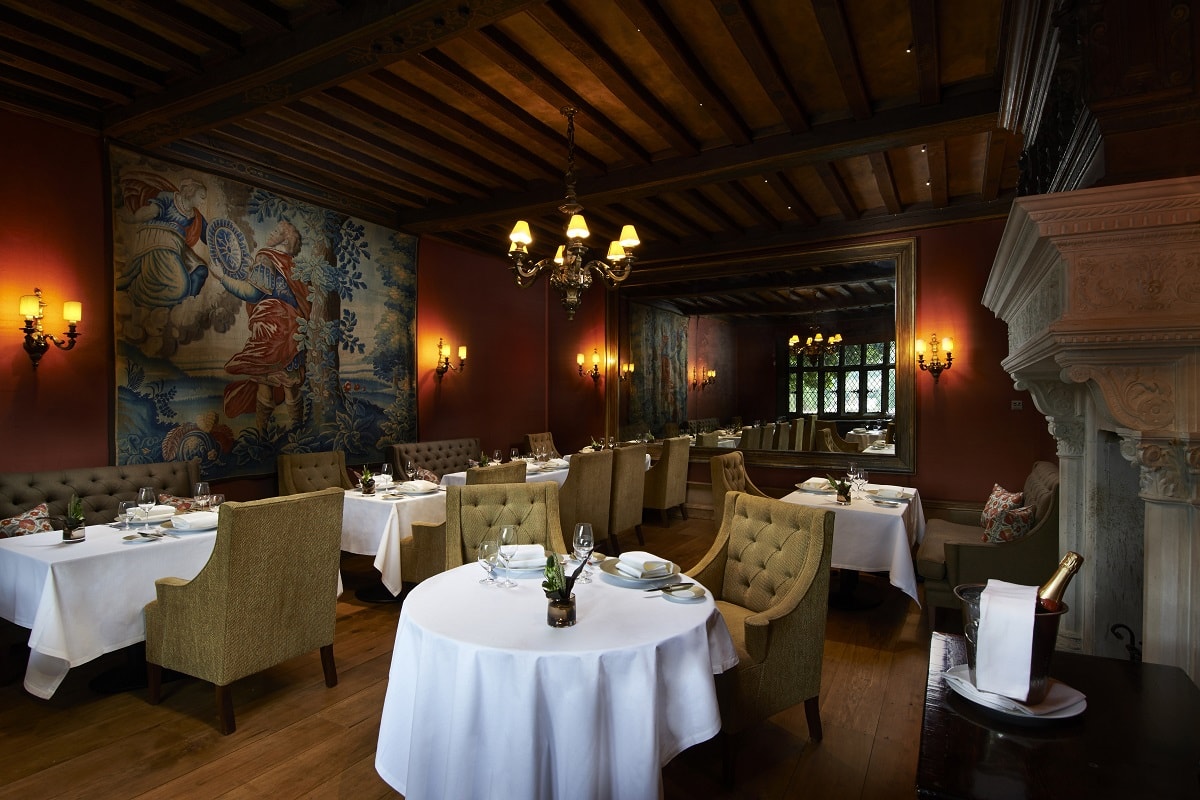 Great Fosters is a beautifully preserved piece of history – a stunning former royal hunting lodge dating back to 1550. Today a luxury hotel, it offers The Tudor Room, its bijou 22-cover fine-dining restaurant for an intimate dining experience. First awarded a Michelin star back in October 2016 and retained ever since, dishes are classical with a modern twist. Enjoy a four-course lunch menu experience for Thursday and Friday lunch, Sunday lunch £55, and dinner on Thursday, Friday and Saturday is seven-courses for £95. Luxury Restaurant Club members enjoy a 10% reduction when dining, see details.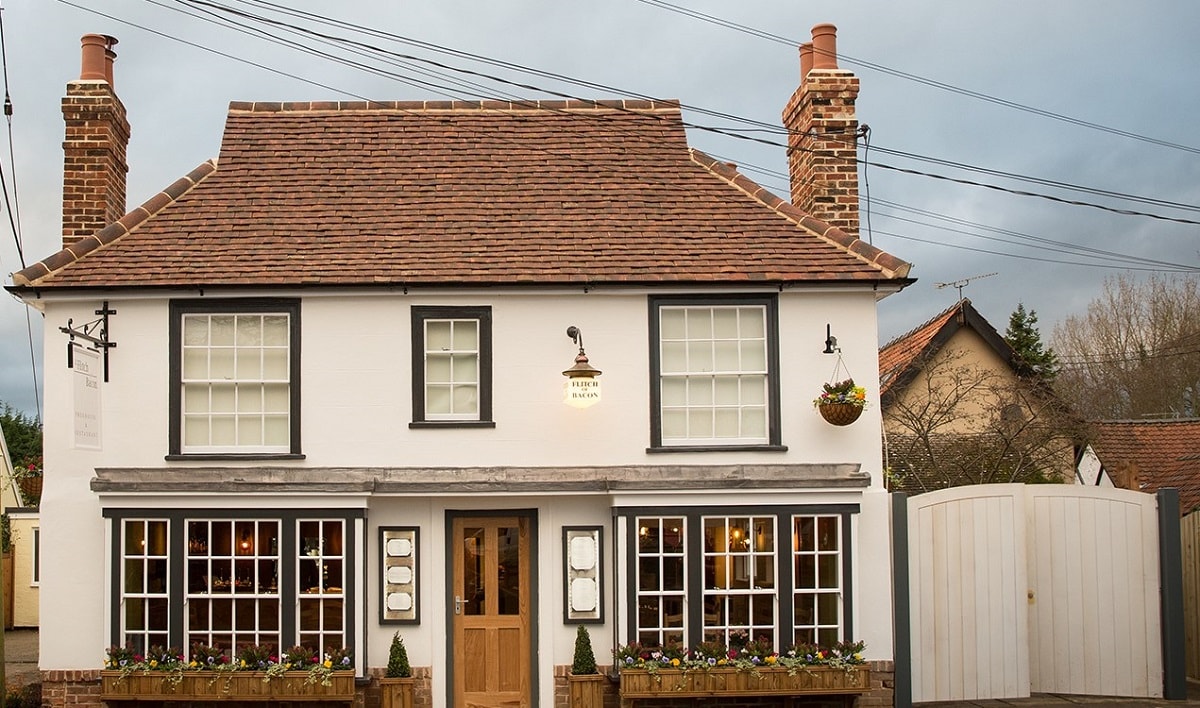 As we write this, the magnificent Flitch of Bacon, Essex's first ever Michelin-starred restaurant, is currently closed. The reason is down to ongoing electrical issues which UK Power Networks are sorting. They are now into eight weeks of closure so let's hope it sorts itself soon for chef-patron Daniel Clifford, also owner of the two-Michelin starred Midsummer House in Cambridge. Essex needs you. Luxury Restaurant Club members enjoy drinks on arrival – well when it reopens, see details.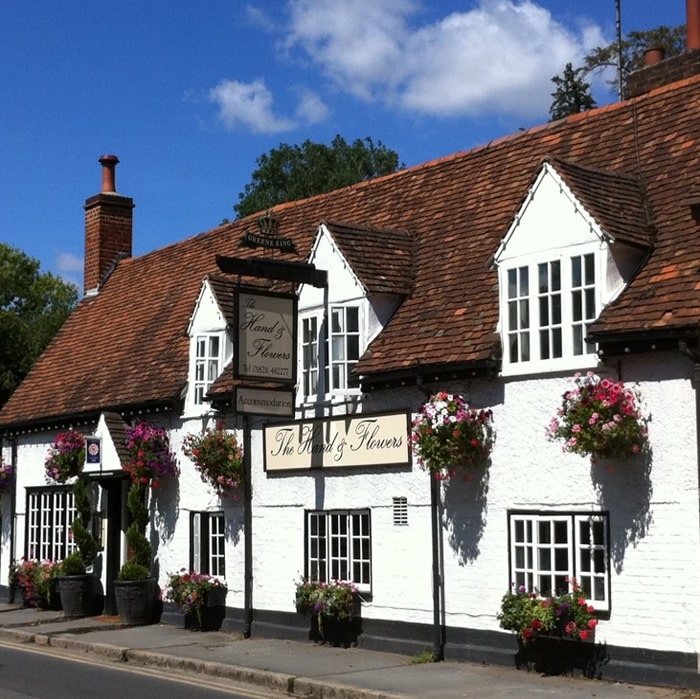 While it may still look and feel like any pub in a beautiful market-town, The Hand and Flowers is a very cleverly reworked, classy restaurant-with-rooms run by a larger than life chef with a great pedigree. This is where Tom Kerridge solidified his reputation, built on respect for British ingredients and a refreshing lack of pretension. The restaurant is still the only pub in the UK to receive two Michelin stars. A set lunch menu is available from two-courses £25, three-courses £29, or a la carte dining.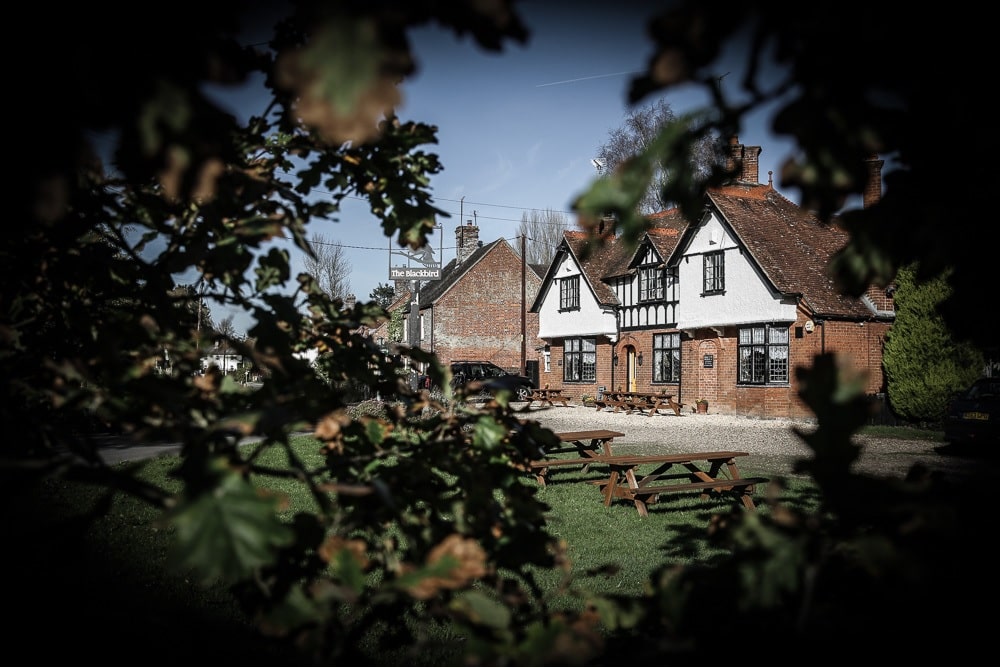 The Blackbird is a restaurant & public house situated in the beautiful hamlet of Bagnor in west Berkshire. Family owned, guests can expect fine food and attentive service. The menu is classically French based but also draws on other international cuisines, making use of the best of local produce. Menus are a la carte, Degustation £65, and Menu Du Jour two-courses £24 or three-courses £29, with dishes such as Twice-baked souffle of aged Comte with Calvados sauce, apple & walnuts, Fusilli of spring lamb ragout with marjoram & Asiago cheese, and Poached pear 'belle Helene' with caramelised white chocolate & almonds.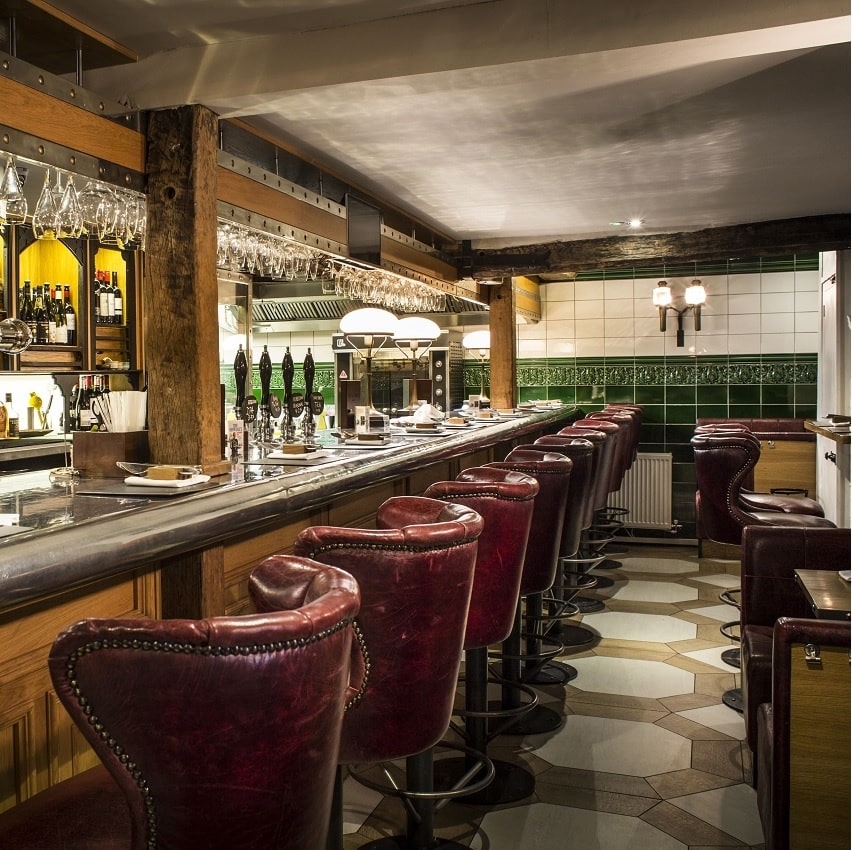 The Coach is right in the heart of Marlow and brought to you by the team behind The Hand and Flowers, led by head chef Nick Beardshaw. When it opened in 2014, the aim was to offer a flexible, relaxed and accessible pub where everyone is welcome…but to the highest standard, naturally. The Coach works on a non-bookable, first-come-first-served basis, with unreserved tables and bar stool seating. It's full of fun and theatre with the kitchen open and fully integrated with proceedings, allowing the chefs to be a part of your experience. Menus are a la carte.