London's Luxury Hotel Launches in 2023
London is set to edge ahead of its megacity rivals when four new luxury hotels from major brands finally open their doors to guests in 2023. Adding a bright and dazzling future for the capital, these eagerly awaited launches all offer their own uniqueness to lure discerning diners, spa aficionados and jet-setting elites: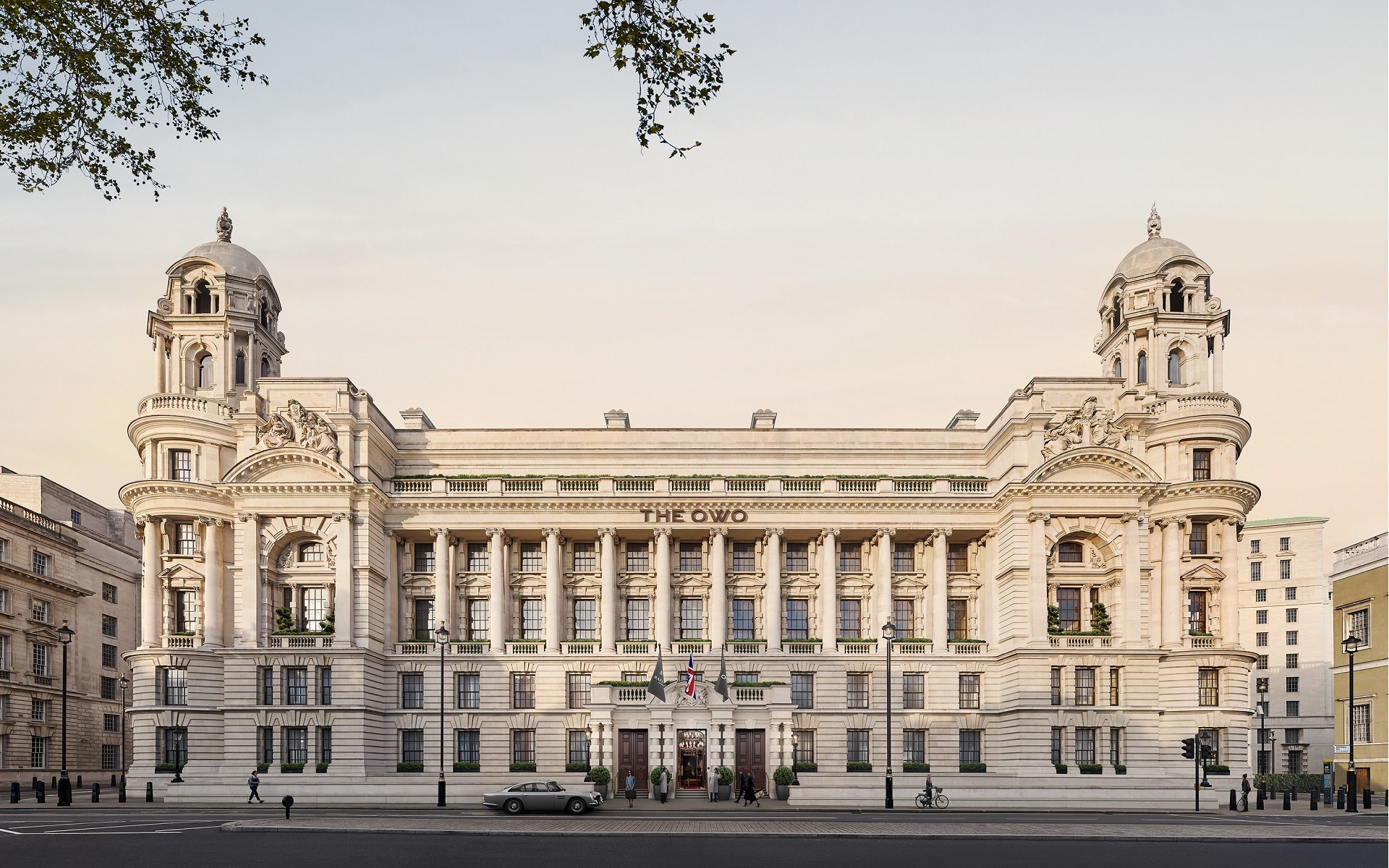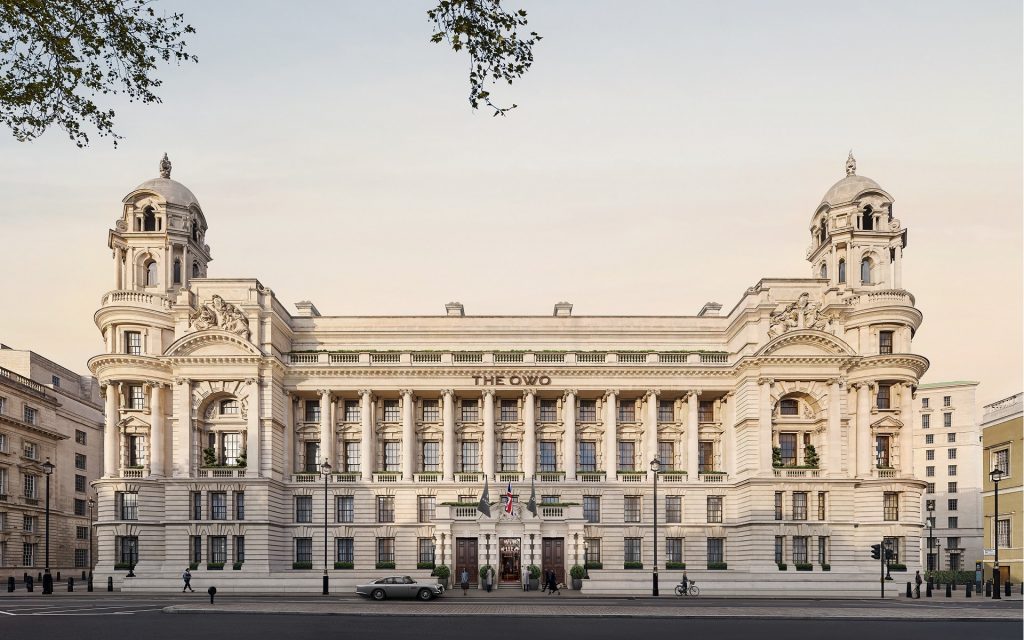 Expected launch: Spring 2023
Any self-respecting traveller will recognise the Raffles name as synonymous with exquisite hospitality in iconic surrounds. For the brand's first opening in London, The OWO, the Grade II listed Old War Office carries all the hallmarks that reinforce their global crown.
The architectural masterpiece was once inhabited by Britain's most famous statesmen and spies, from Winston Churchill to Ian Fleming, creator of James Bond. In fact, many of the Bond movies had scenes filmed in the building. Its new transformative journey started back in 2017 when the Hinduja Group and joint venture partner OHLD undertook the commitment to restore and redevelop the iconic building into a new unparalleled destination. The epic project will give rise to a 125-room and suite Raffles Hotel, 85 private residences, nine restaurants and bars, a destination spa and boutique retail.
For epicureans, devotees of Raffles and those seeking a spiritual foodie high, there will be nine restaurants and three bars, all overseen by world-class chefs. One of the named chefs who will oversee three unique dining experiences is Mauro Colagreco, the Italian-Argentine chef at the three-Michelin Star restaurant Mirazur in Menton, France. As for calibre, Mirazur was elected the best restaurant in the world in 2019 by The World's 50 Best Restaurants and there is little doubt The OWO will seek to house a leading restaurant every bit as wondrous and sacred.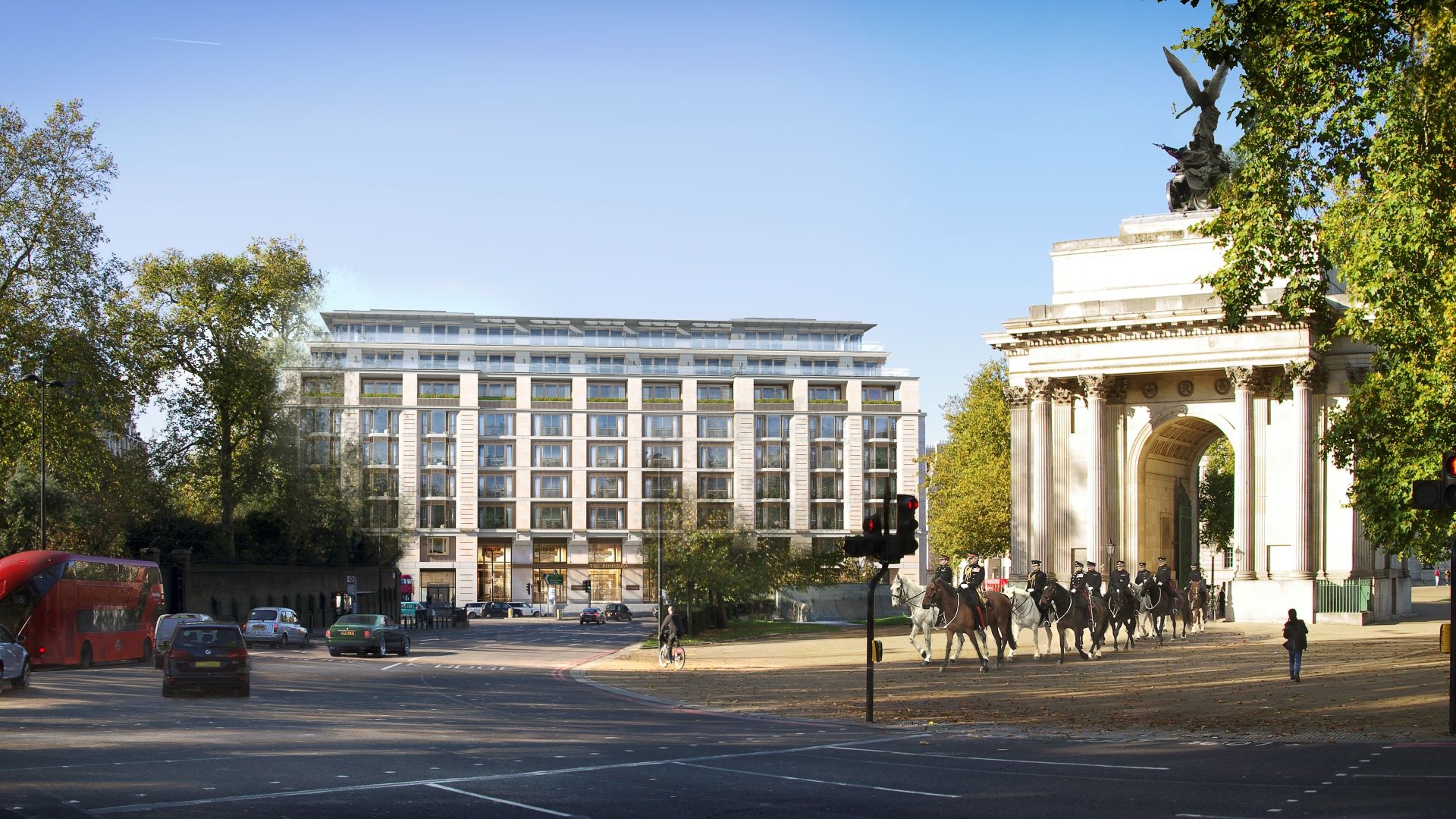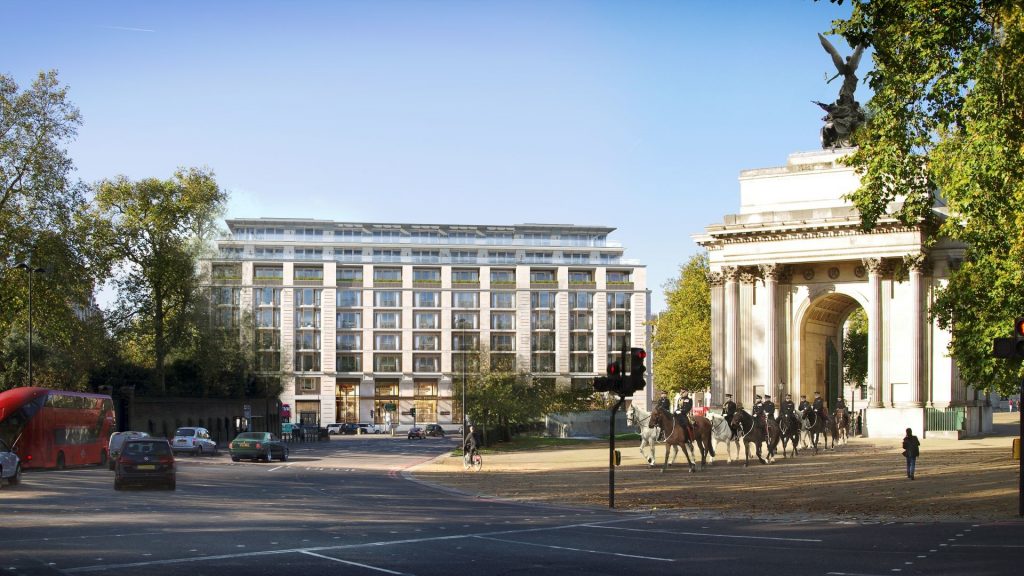 Expected launch: Early 2023
The Peninsula, one of the most exciting names in hospitality, heats up the multi-million pound battle of London's super-grand hotels with its UK debut.
Overlooking Hyde Park Corner and the Wellington Arch, the newly constructed hotel will reflect the distinctive grandeur of its Belgravia neighbourhood. With voluminous proportions, guests will be welcomed via the stately entrance and colonnaded lobby, as will the 190 exquisitely styled guests rooms and suites offering the largest average room size in London, starting from 56sqm. Excitingly for discerning style seekers, the hotel will also feature a one-storey shopping arcade with a total of nine retail shops, recreating the unparalleled luxury experiences found in The Peninsula Arcades around the globe; plus a serene sanctuary for health and beauty pursuits at The Peninsula Spa.
Destination restaurants will include a glamourous rooftop restaurant for fine-dining British cuisine, an opulent and theatrical Cantonese restaurant referencing The Peninsula's Asian heritage, as well as The Lobby which will bring The Peninsula Hotels' legendary afternoon tea to the city.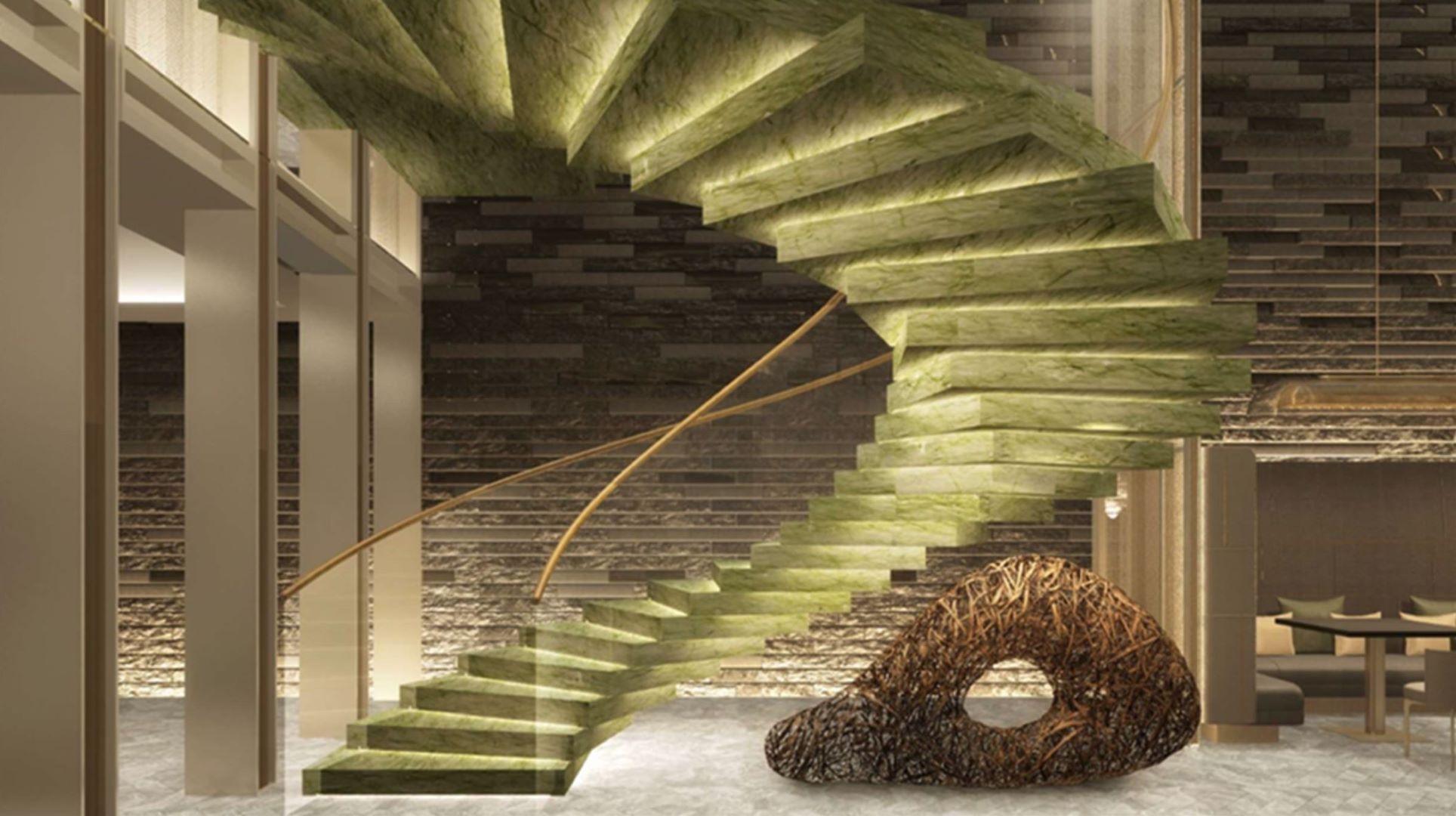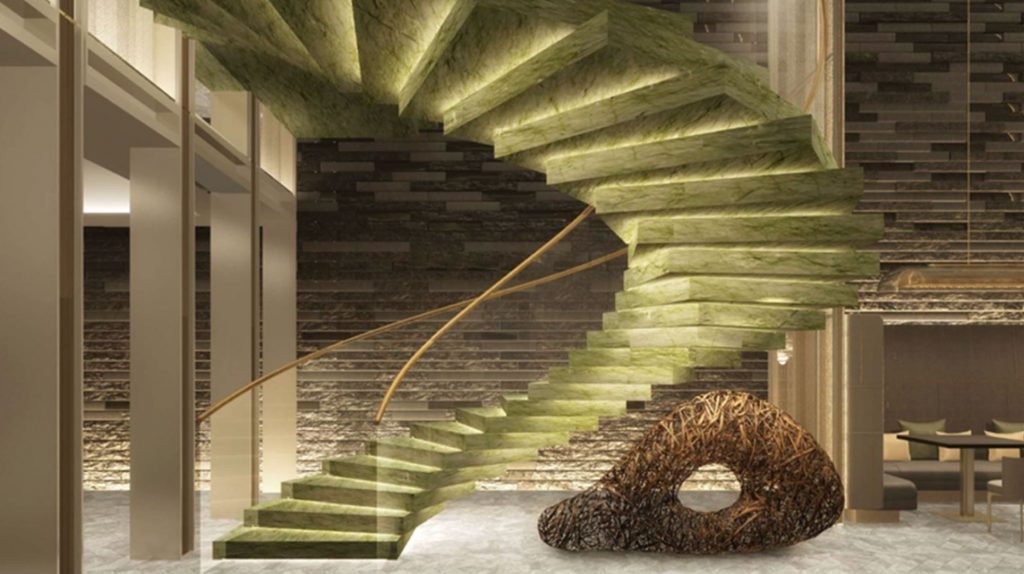 Expected launch: Spring 2023
Taking over another prime vantage point in London will be Mandarin Oriental Hotel Group as they expand their presence from Knightsbridge to Mayfair.
Their second property will be a slightly different proposition; more discreet, sleek and intimate, comprising of 50 guestrooms, 77 private residences, an urban spa featuring an indoor pool, sauna, vitality pool and bespoke wellness treatments. Its restaurant is set to pack a punch with them enlisting the Michelin star skills of Chef Akira Back, as well as his 'ABar Lounge' concept and 'ABar' rooftop bar.
The Korean born, Colorado raised chef has a diverse portfolio of over 20 restaurants and lounges around the globe, with Mandarin Oriental Mayfair being his UK debut. Their mission statement is to make unforgettable memories for guests by revolutionising the dining experience though one-of-a kind dishes and deploying Mandarin Oriental's exalted levels of gracious service.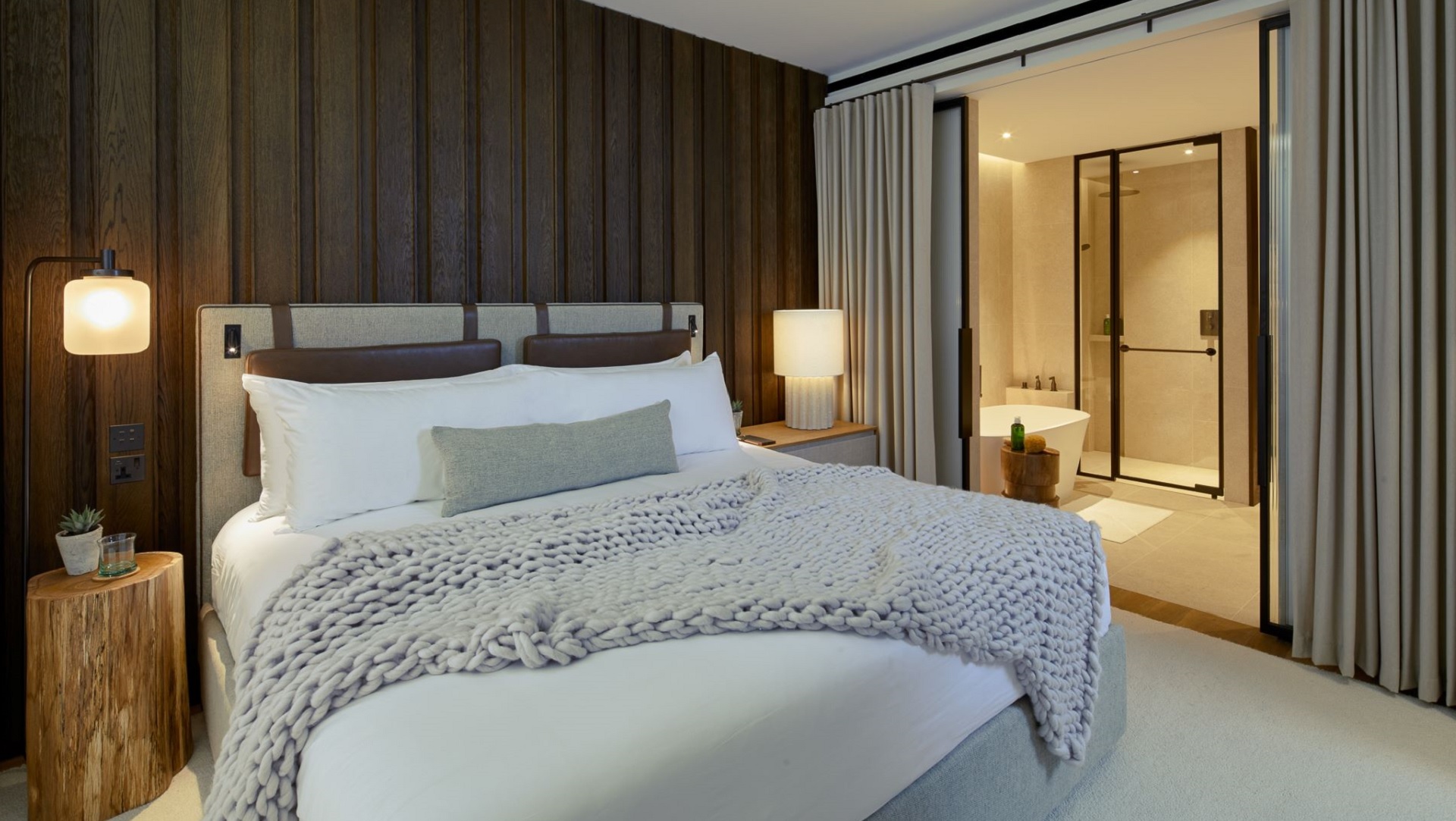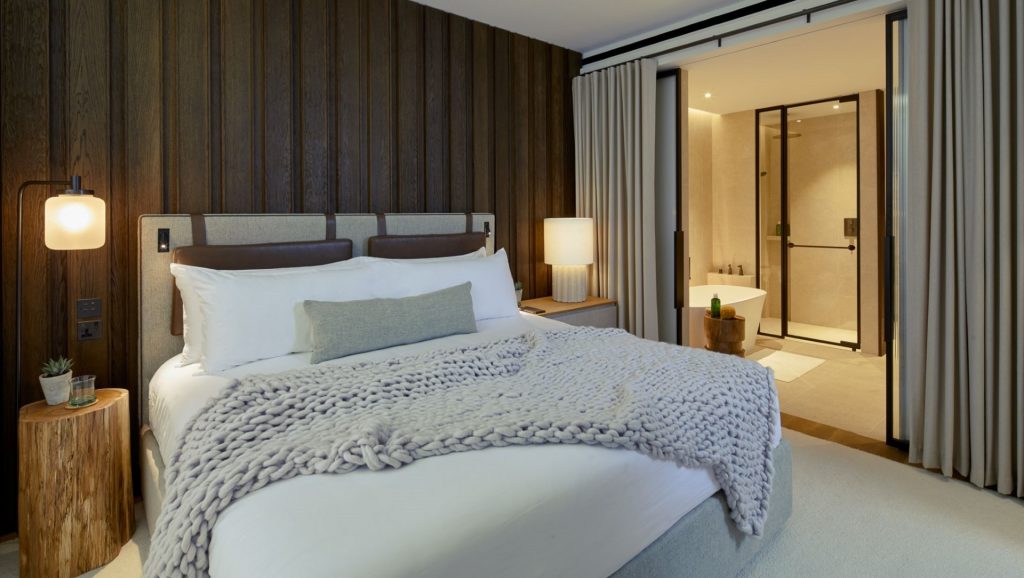 Expected launch: Q2 2023
Although hotels universally are swiftly tick boxing sustainable initiatives, 1 Hotel Mayfair fanfares to be London's very first mission-driven sustainable luxury hotel, setting the standard for a new kind of opulent experience that positively impacts the planet.
The 1 Hotel lifestyle brand verifies the bona fides of this claim – with exclusive properties throughout the US and in China and Canada inspired by nature for guilt-free exuberance. Their simple idea: those that travel the world should also care about it, it is, after all, 1 world. Their UK flagship, bang opposite The Ritz, is set to be a nine-story hotel with 181 guest rooms and 44 suites – with the flooring crafted from fallen trees from local parks and highlighting the wood's natural beauty. Other undertakings will be a vibrant lobby bar and neighbourhood coffee shop, restaurant with terrace and garden and bespoke fitness centre and Bamford Wellness Spa.
Naturally, the commitment follows through to its dining: May 2023 is given as the launch of Dovetale, the new restaurant at the heart of the hotel from two Michelin Star Chef Tom Sellers. Dovetale's menu will be rooted in a deep respect for seasonal produce, with an à la carte menu bolstered by a dedicated offering from the grill, a raw bar and an expansive wine programme. A Knickerbocker Glory trolley will offer a Dovetale take on the classic dessert, made tableside. The restaurant will be joined by an adjacent destination cocktail bar at launch.
Discover more of the finest destinations with Luxury Restaurant Guide free app