Lobster and Cornish Crab Bisque by Gordon Ramsay
This week try your hand at a dish which is currently gracing the menu in one of London's most iconic restaurants, The Savoy Grill. Provided by Gordon Ramsay Restaurants, this dish of Lobster and Cornish Crab Bisque with Brandy Butter is sure to impress.
Alternatively, you are invited to dine at The Savoy Grill as a Luxury Restaurant Club member and enjoy a complimentary cocktail when dining – download the free app here and see Club details.
Recipe: Lobster and Cornish Crab Bisque
INGREDIENTS:
Serves 10
1.25kg lobster heads
750g crab bodies
2 tsp olive oil
1/2 small onion, chopped
1/2 small carrot, chopped
1/2 stick celery, chopped
1 sprig flat-leaf parsley
1 small sprig thyme
1 small bay leaf
75g tomato purée
Small pinch cayenne pepper
150ml brandy
150ml white wine
1 litre fish stock
1 litre chicken
1 litre double cream
sea salt
 METHOD:
Crush the lobster heads and crab bodies with a mallet until they are well broken up.
Heat the olive oil in a large saucepan and start to roast the lobster and crab bones, once started to roast well, add the onion, carrot and celery and cook over low heat. When the vegetables are lightly browned, add the parsley, thyme and bay leaf, stirring occasionally so they don't stick. After about 5 minutes, stir in the tomato purée and cayenne pepper. Cookout the tomato paste, then add the brandy and wine, flambé to burn off the alcohol.
Add the fish and chicken stock and bring up to the boil. Season lightly with sea salt. Simmer for 40 minutes, stirring occasionally and skimming off the scum. Add the cream and blend until smooth and pass through a fine chinois.
Brandy butter
Whip butter and mix in brandy to taste. Season and set into a dish.
Garnish
Poach lobsters, dice for garnish.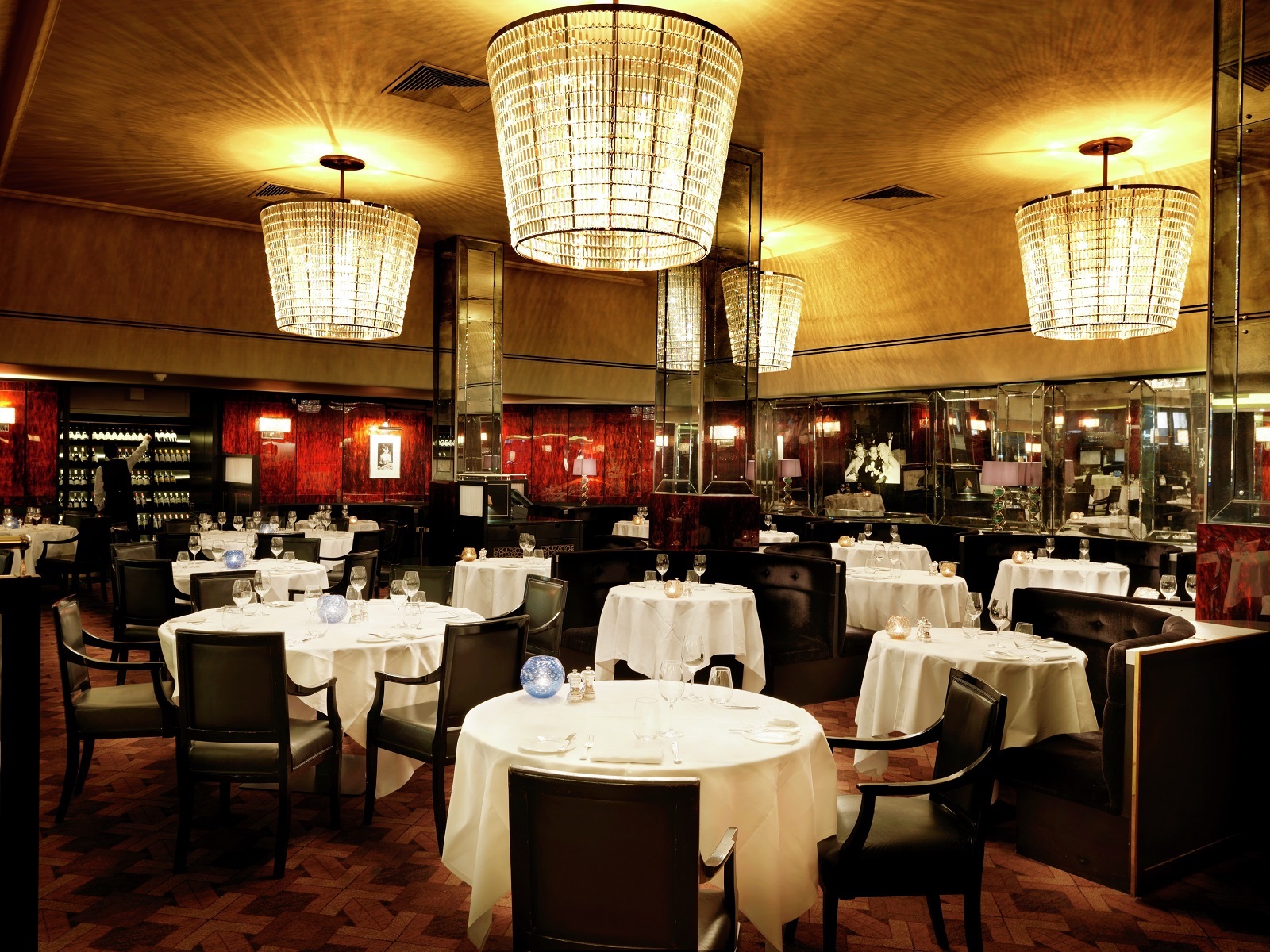 T: 0207 592 1600
FOR MORE FINR DINING INSPIRATION DOWNLOAD THE
LUXURY RESTAURANT GUIDE