Get into the Spirit – Five Festive Cocktails
What drinks should you serve your esteemed guests at a chic dinner soirée? De rigueur, especially for Christmas, is the bespoke festive cocktail. Here is the Luxury Restaurant Guide's picks for stylish aperitifs to sip on this season, together with some tips from the greatest bartenders on how to make them:
"St Nicholas's Tipple"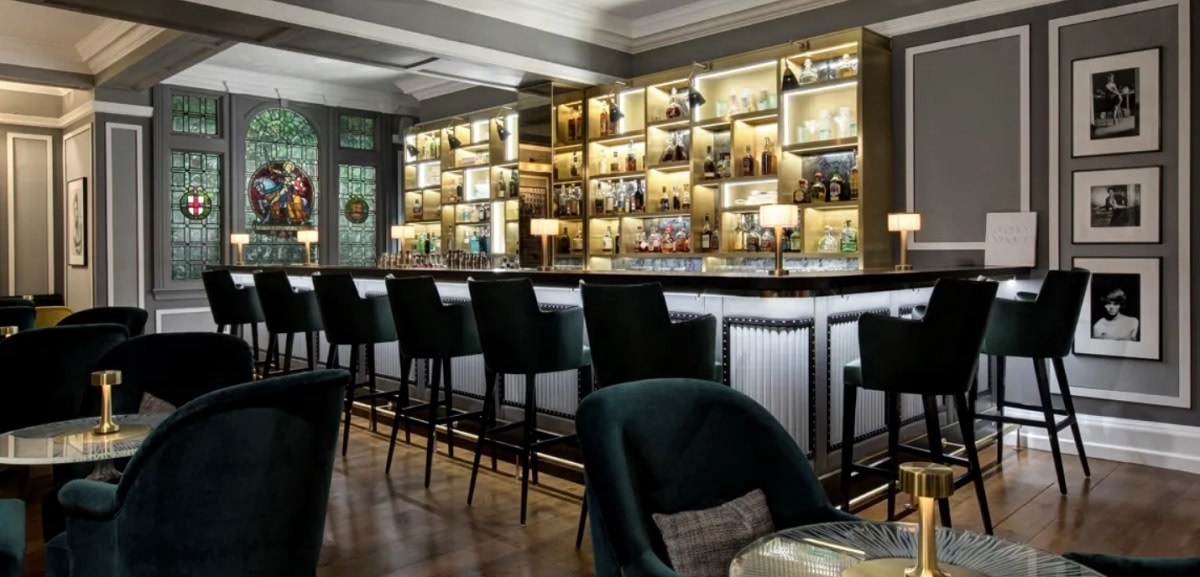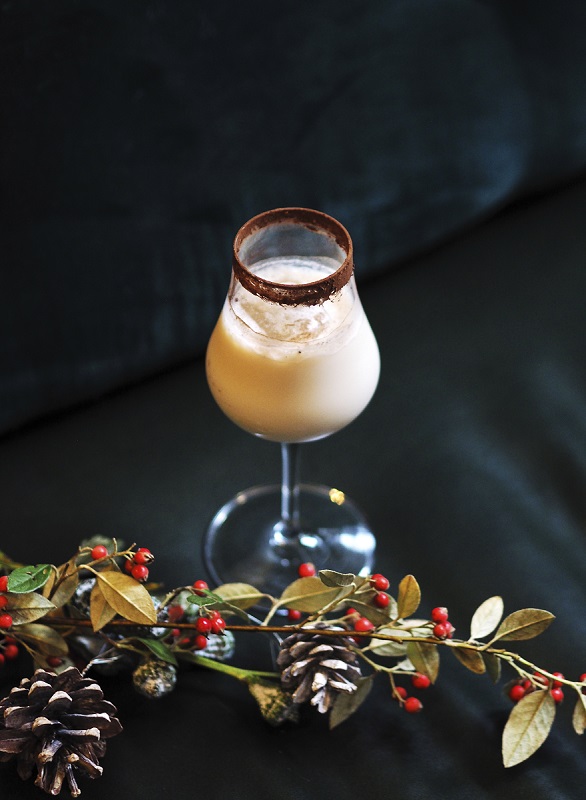 The St Nicholas Tipple comes courtesy of Salvatore Calabrese, Head Bartender at Donovan's Bar at Brown's. Salvatore, one of the world's most famous bartenders, is a best selling author of 14 cocktail books and has his own range of glassware and cocktail making equipment. He has masterminded the set up at the extensively refurbished Donovan's Bar, long known as one of the most intimate and sophisticated drinking dens in the city playing host to gatherings of the most glamorous faces of Mayfair's elite fashion and art scene.
Ingredients:
50 ml Hennessey infused with Raisins
20 ml Tonka beens syrup
5 ml Kahlua Coffee liquor
60 ml Almond Milk
Method: Shake and strain
Garnish: Grated tonka beens on the top, cacao and coffee powder rim
Dine with the Luxury Restaurant Club at Beck at Brown's Hotel and enjoy complimentary champagne, see details. Download the free Luxury Restaurant Club app here.
***
"Mulled Wine Bellini"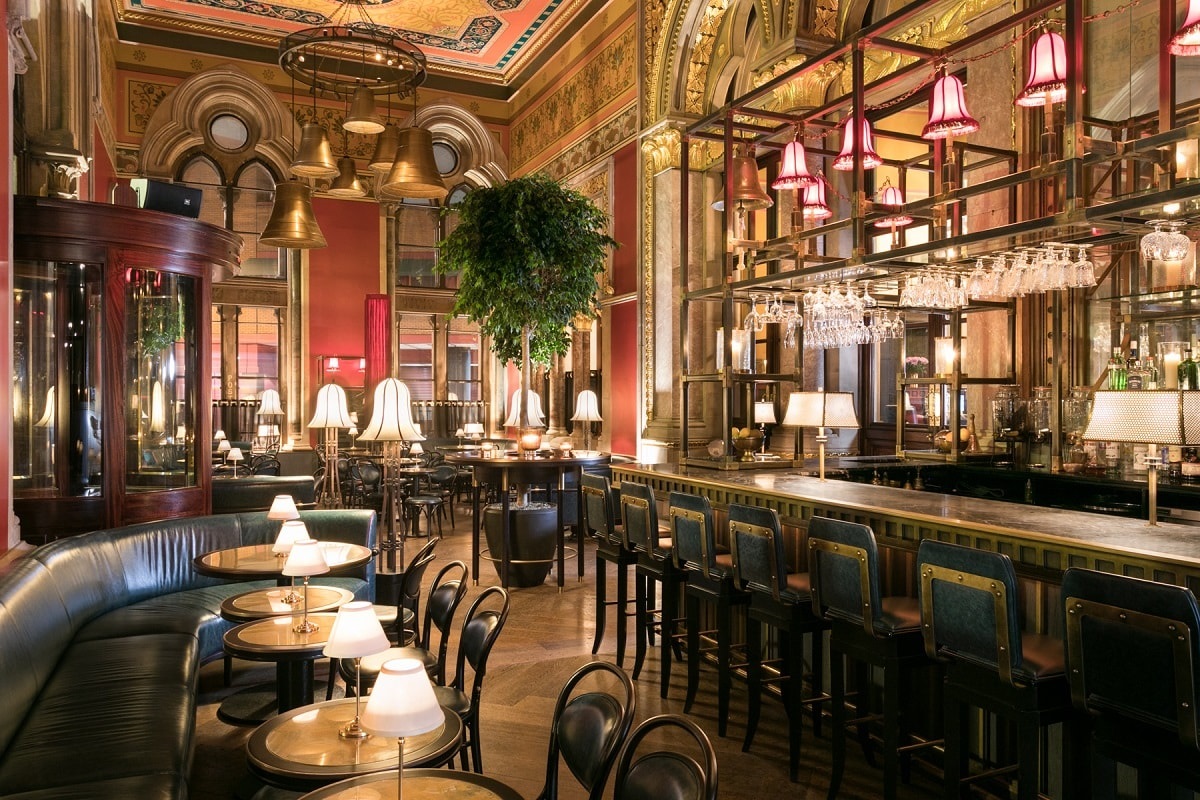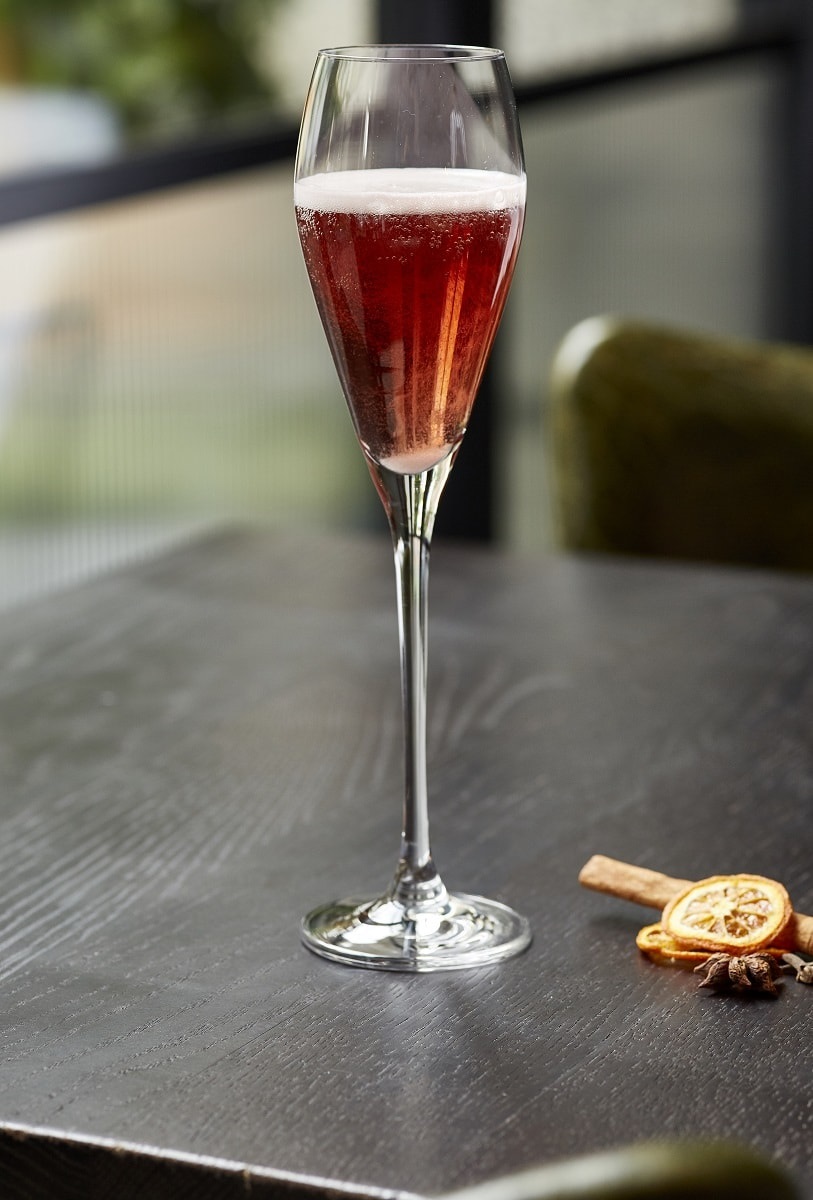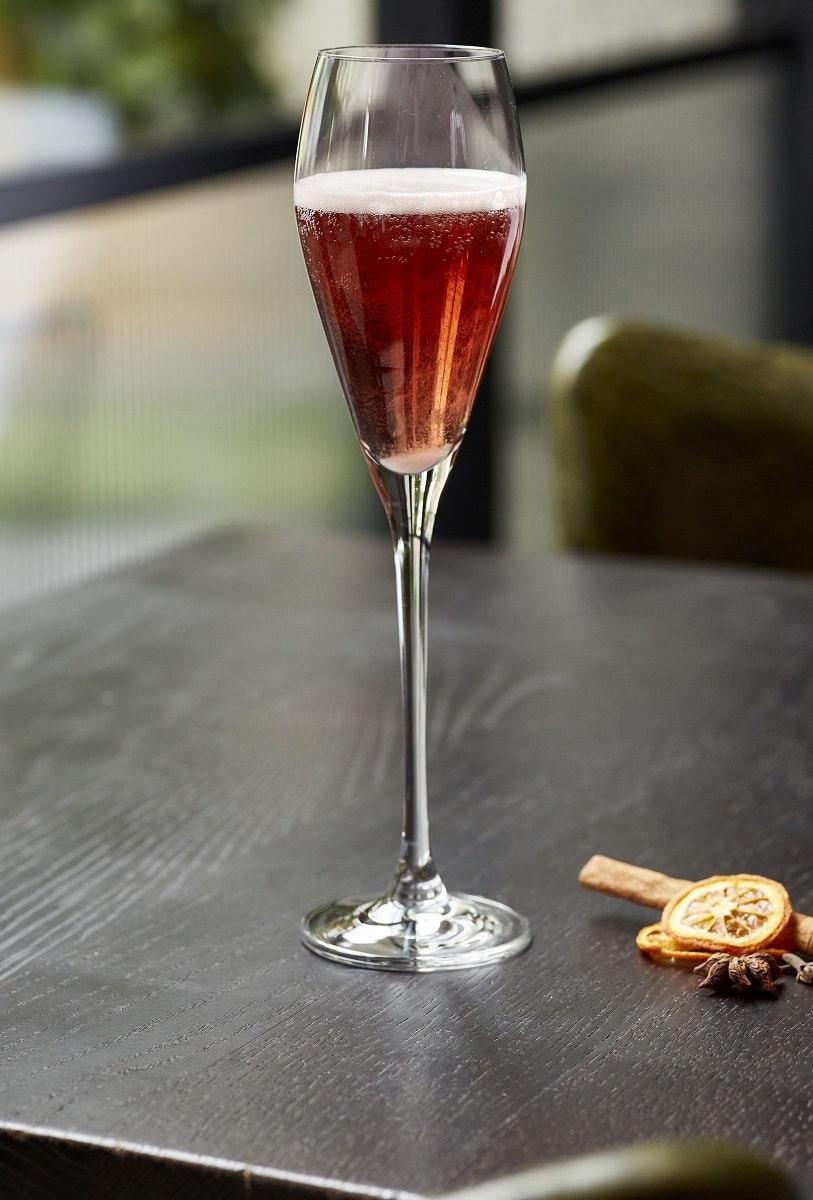 This fabulous mulled wine Bellini recipe is served at George's Bar at The Gilbert Scott. Head bartender Dav Eames distils the essence of the warming Christmas beverage to produce a sophisticated cocktail. The mulled wine reduction will keep for up to a month and will make 40-50 of these cocktails, so whip up a batch early on and use it throughout the festive period.
For the mulled wine reduction:
3 cinnamon sticks
1 handful of cloves
15 black peppercorns
20 star anise
1 pinch of mace
nutmeg, grated
1 orange, juiced and peeled into strips
2l red wine
500g caster sugar
To build the cocktail:
100ml of sparkling wine, preferably Nyetimber Classic Cuvee
Lemon juice to taste, 5-10ml
Method:
To prepare the mulled wine reduction, add all the ingredients to a saucepan, apart from the sugar. Bring to the boil, then reduce to a simmer. Add the sugar, stir to combine to simmer until the liquid has reduced by half. Set aside and allow to cool. Strain and allow the mixture to cool before transferring to a clean, sterilised bottle. This reduction will keep for up to one month. To assemble the cocktail, add the sparkling wine to a champagne flute. Pour in 25ml of the mulled wine reduction, then stir in the lemon juice to taste and serve.
Dine with the Luxury Restaurant Club at The Gilbert Scott and enjoy a complimentary '1837' cocktail for your dining party, see details. Download the free Luxury Restaurant Club app here.
***
Eggnog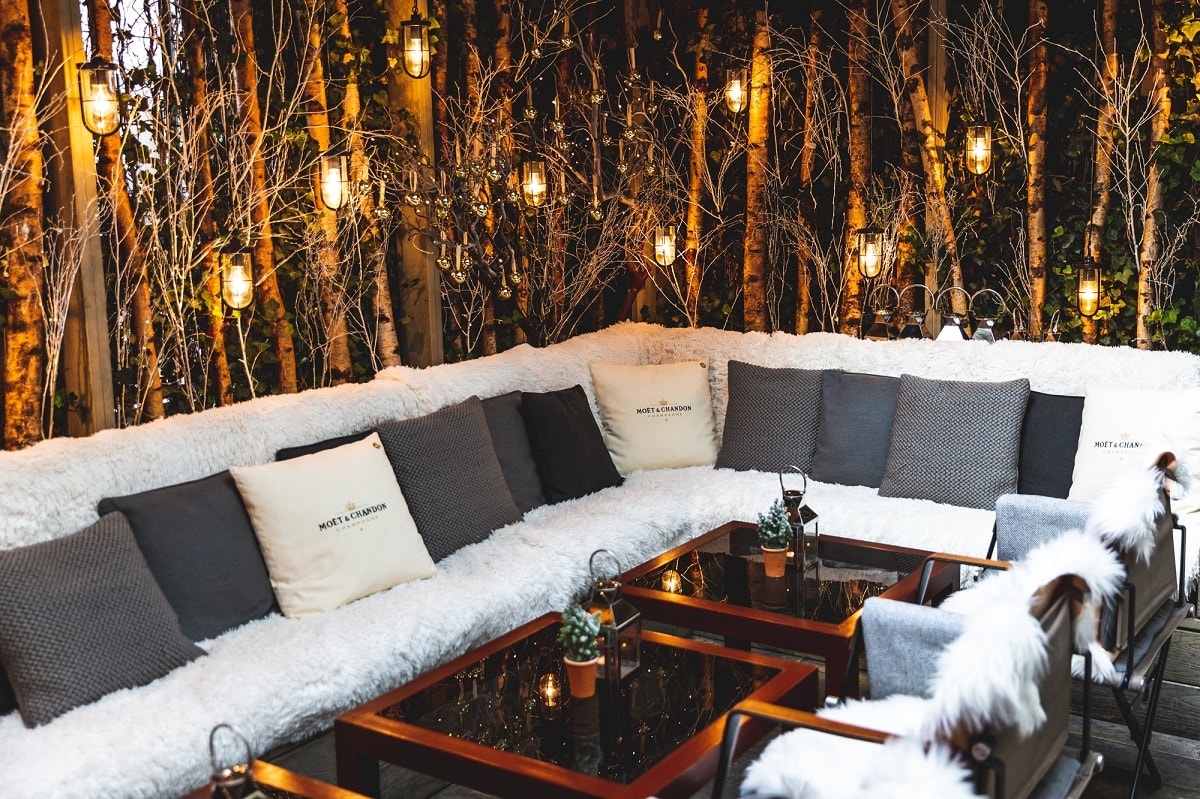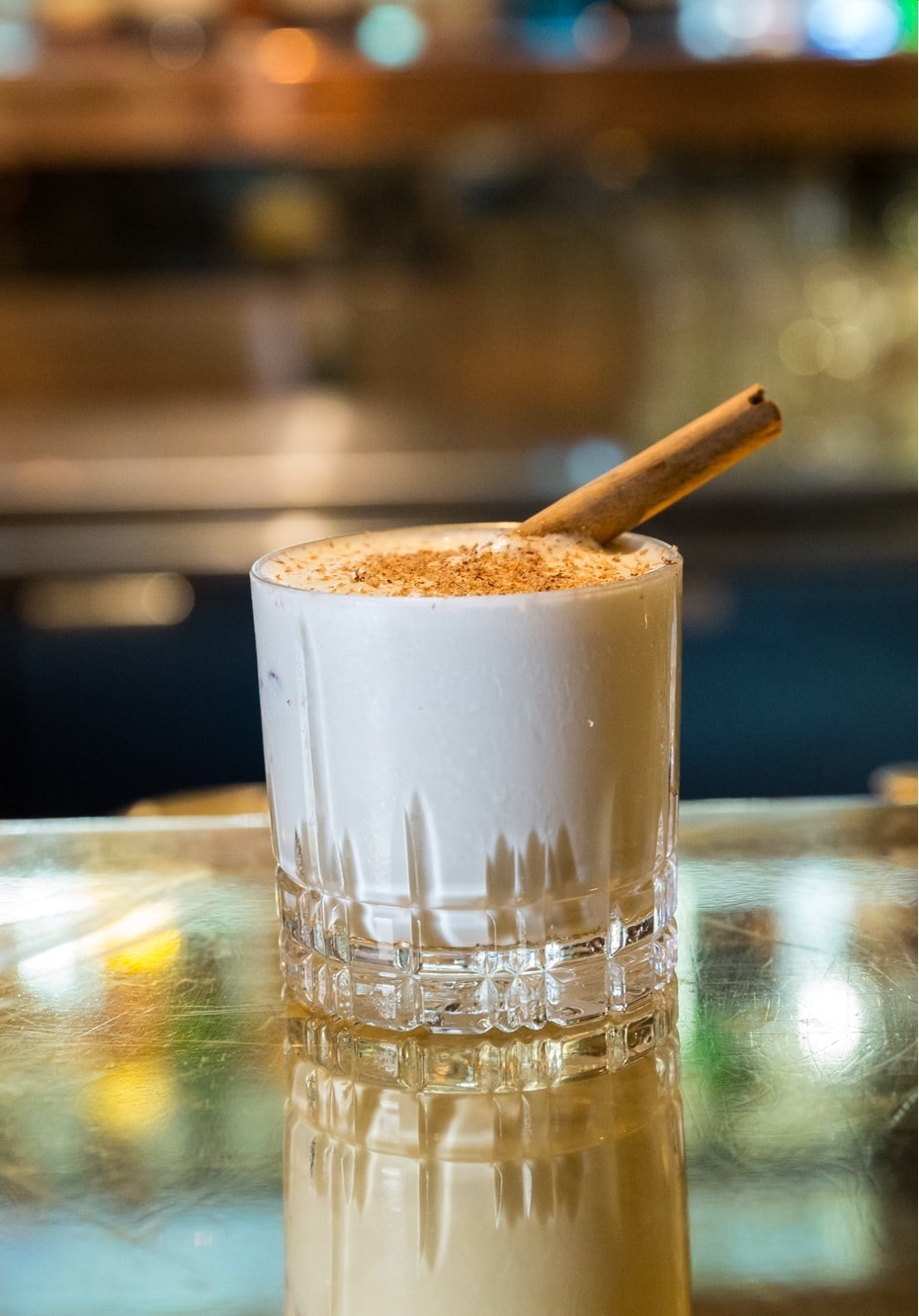 For a limited time only The Hari's Terrace has had a Christmas makeover, courtesy of Moët & Chandon. Enjoy a glass of champagne or a festive cocktail and a bite to eat from their fondue menu in this cosy Winter Wonderland. Perfect to relax after, or during Christmas shopping or you can hire the space for an exclusive Christmas party with bespoke festive fondue menu. For more details contact 0203 189 4868.
Ingredients:
50 ml Hennessy Fine
1 Egg White
75ml Whole milk
75ml Double cream
Egg
15ml Sugar syrup
Method: Shake all ingredients and strain over ice.
Garnish: Cinnamon
Dine with the Luxury Restaurant Club at Il Pampero at The Hari and enjoy complimentary dessert, see details. Download the free Luxury Restaurant Club app here.
***
"Snowball"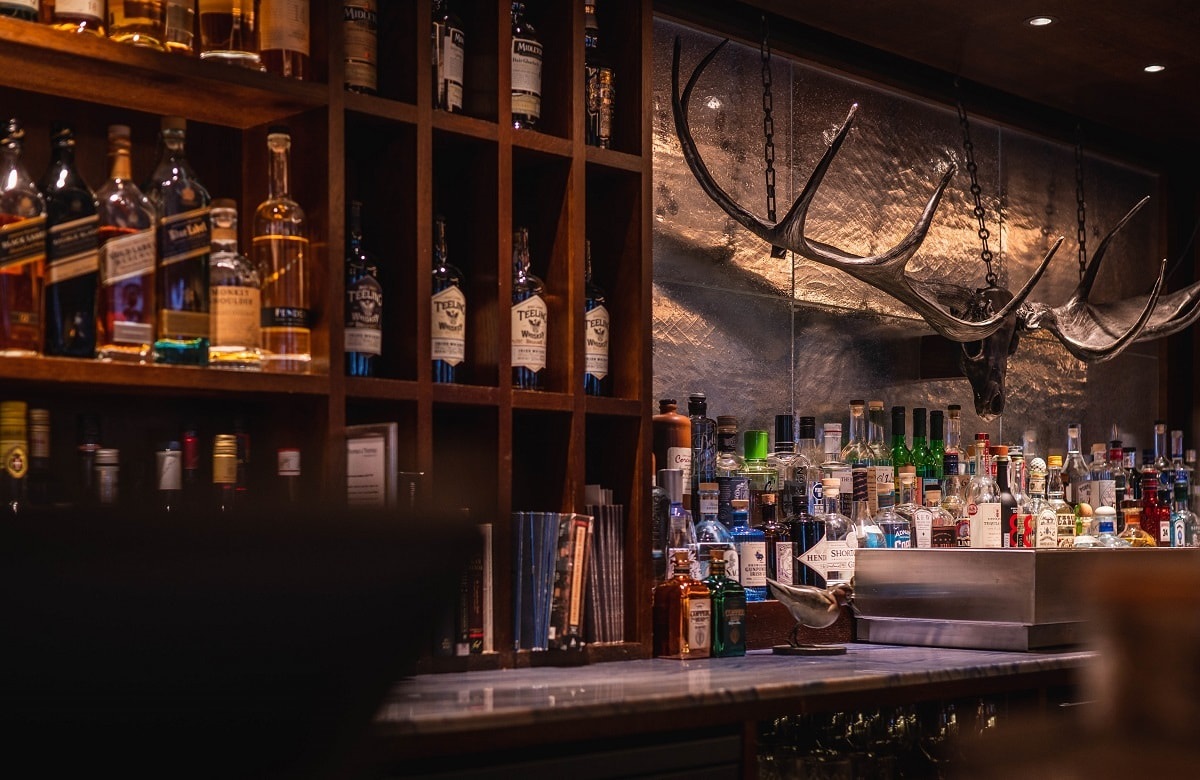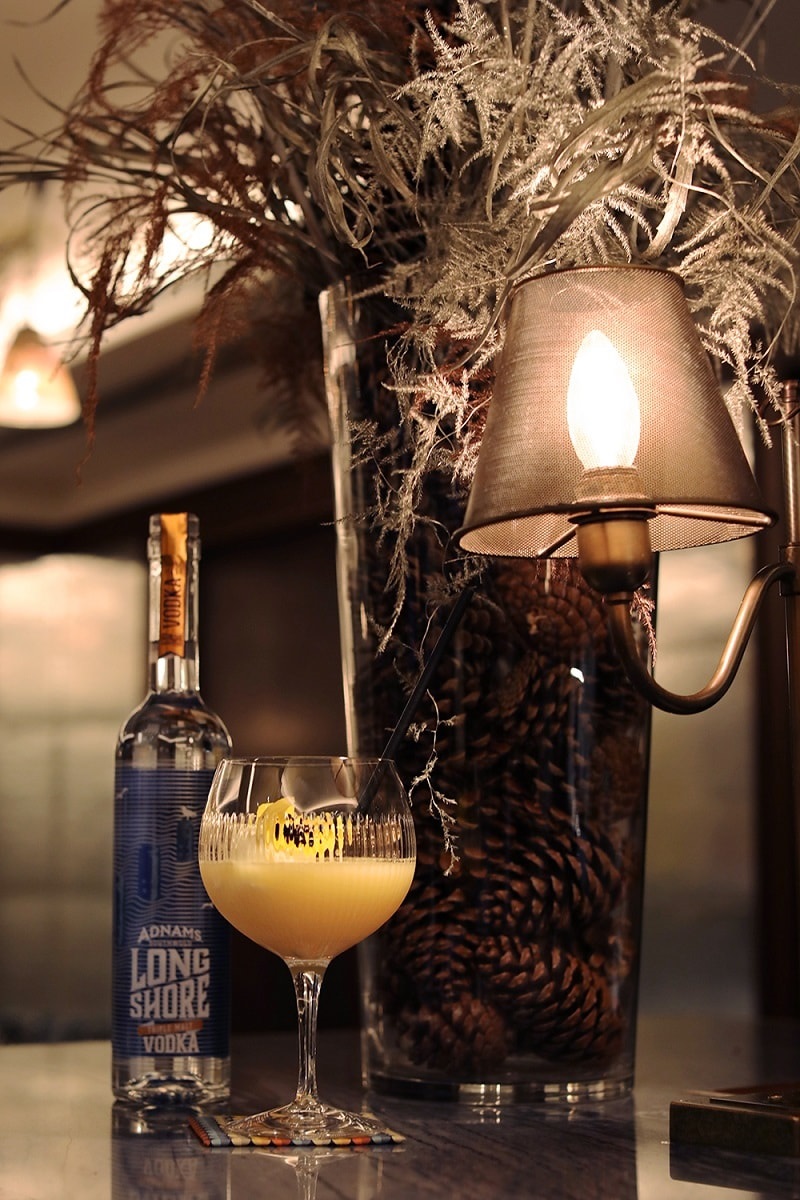 Dickie's Bar at Richard Corrigan's famous Mayfair eaterie has teamed up with Saville Row's Richard James to rekindle the classic 70's Snowball Cocktail. Redesigned by our bartender Martini for a more modern appeal, The Richard James Snowball is made from Adnams Longshore Vodka, a variety of lemon based ingredients, Strega liqueur, and a meringue to resemble the snowball, and to get you feeling festive. Deeeeelicious.
Ingredients:
50 ml of Longshore Vodka infused with Almonds
25 ml of Strega
10 ml lemon juice
50 ml of lemon curd
Meringue
Edible flower, lemon zest
Method: All ingredients shaken over ice in a shaker, served in a balloon glass topped with meringue snowball and lemon zest
Garnish: Yellow black pansy ( edible flower) for decoration
Dine with the Luxury Restaurant Club at Corrigan's Mayfair and enjoy a complimentary carafe of wine, see details. Download the free Luxury Restaurant Club app here.
***
"Golden Star"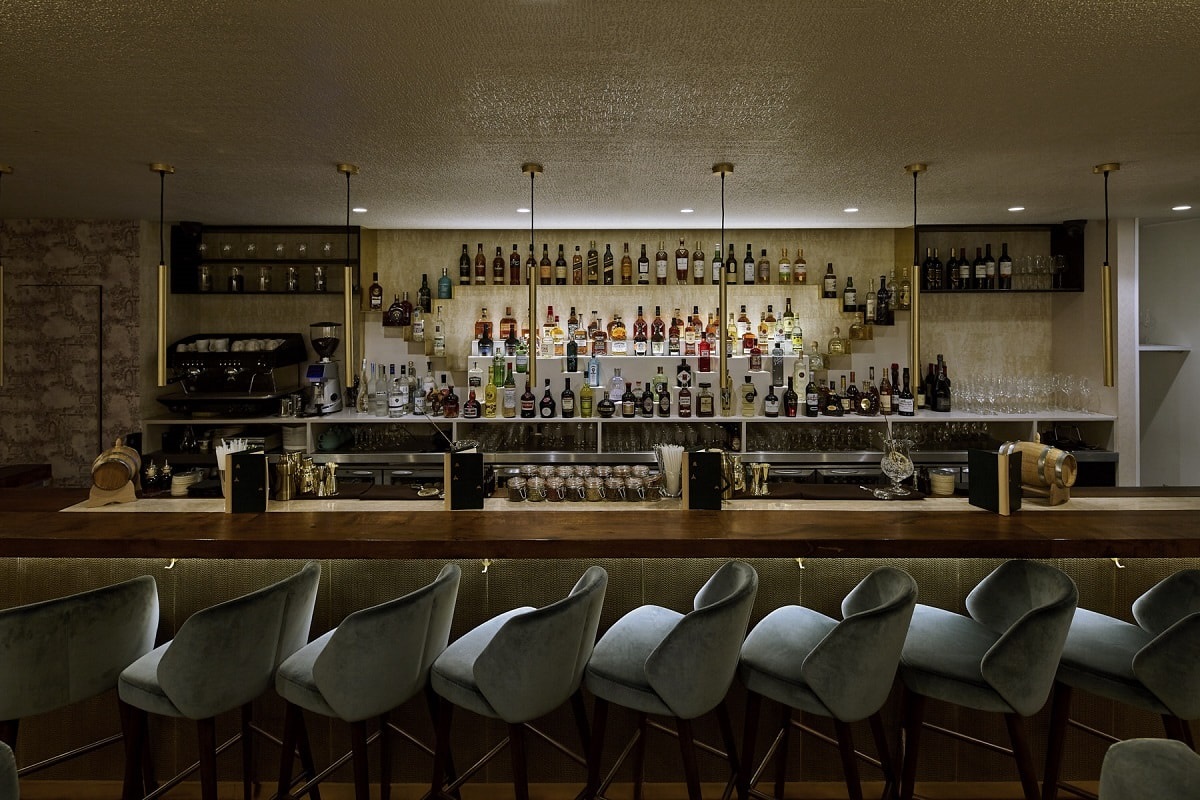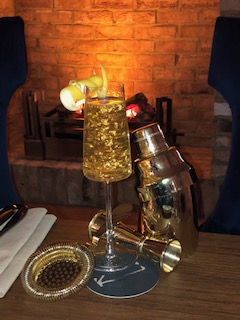 Stefano Mereu (main feature image pictured for this blog) is a young and exciting bartender carving up an increasingly growing reputation at Kahani, Chelsea's newest high-end Indian restaurant in the fashionable part of town. At the helm of Kahani is Peter Joseph, formerly Head Chef at Michelin-starred Tamarind. Kahani opened to great acclaim earlier this year.
Ingredients:
East London Vodka infused with golden leaf
Grand Marnier orange liqueur
Peach liqueur
Dine with the Luxury Restaurant Club at Kahani and enjoy 25% reduction from your total food bill, see details. Download the free Luxury Restaurant Club app here.