Chefs Recipe: Truffle Arancini by Gordon Ramsay Restaurants
It's truffle season and to celebrate Gordon Ramsay has launched The Great Truffle Hunt!
Uncover your favourite truffle dish and win a trip to Italy! Scroll down to find out how.


Why do chefs and food lovers get excited about truffle season? They may be rare and pricey, but eating fabulous truffles is an experience — and it's all about their amazing aroma. The truffles that are in season in Southern Europe right now — from September/October through to December — are the most fragrant, and we want you to experience them for yourselves.
Gordon Ramsay Restaurants will be incorporating truffles creatively into meals, giving great advice about using truffles at home and sharing great recipes – they are even incorporating them into cocktails!
Visit the Savoy Grill at the Savoy Hotel in The Strand, London, to explore epicurean traditions in their Truffle Escoffier Menu or simply choose a truffle treat from the extended à la carte.
Luxury Restaurant Guide members and their guests receive a complimentary cocktail when dining from the à la carte menu for lunch and dinner all week! Click here for more details.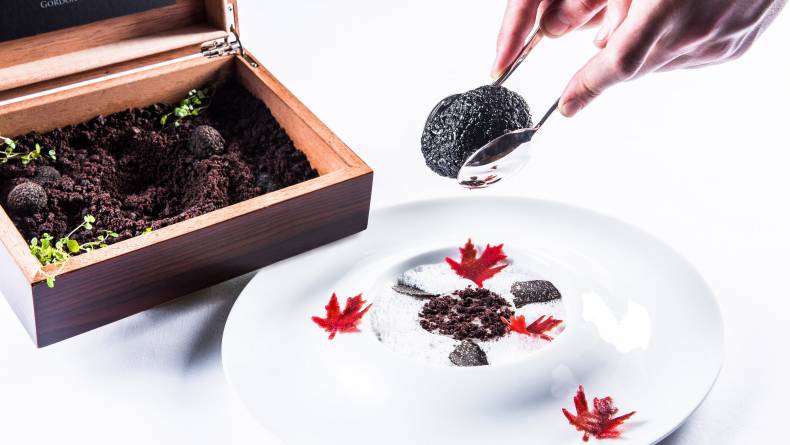 Competition: Shoot & share your Gordon Ramsay Truffle Treat and tweet @GordonRamsay with the hashtag #GRGTruffleHunt to enter the Twitter competition. Your picture will be added to our Gordon Ramsay photo mosaic and you'll be entered into a draw to win a fabulous trip to Italy!*Competition is live until Monday 31 October. Good luck… *Full T's & C's here.
Truffle Arancini by Gordon Ramsay Restaurants

Ingredients:
4 tbsp sunflower oil
4 banana shallots, finely diced
100g chestnut mushrooms, finely diced
2-3 tsp picked thyme leaves
about 2 litres vegetable stock
500g risotto rice
250ml white wine
100g butter
100g parmesan cheese, grated
3 tbsp finely chopped tarragon
3 tbsp finely chopped chives
salt and pepper
white truffle oil, to taste
plain flour, for dusting
3 medium eggs
125ml milk
300g panko breadcrumbs
oil for deep-frying
Method:
In a wide pan, heat the sunflower oil and sweat the shallots, mushrooms and thyme leaves together until soft. Meanwhile, in a saucepan, heat the vegetable stock until piping hot.
Add the rice to the mushroom mixture and cook for 2 minutes, stirring to prevent burning. Add the white wine and allow to simmer until all the liquid has disappeared.
Start adding the hot vegetable stock to the rice a little at a time; stir constantly, allowing the rice to absorb all the liquid before adding the next ladleful. Continue until the rice is slightly overcooked.
Remove the pan from the heat and stir in the butter, parmesan cheese, tarragon and chives. Season generously with salt and pepper and add truffle oil to taste. The mixture should be tight and stodgy – you should not have to drain off any excess liquid.
Transfer the rice mixture to a bowl and chill until fully set.
Shape the mixture into 25g balls then return to the fridge to firm up again.
Put the flour and panko breadcrumbs on separate trays. Whisk the eggs and milk together in a bowl. Roll the rice balls through the flour, dunk them in the egg mix then drain well and roll in the breadcrumbs.
Place the arancini in the fridge until needed. To cook, two-thirds fill a deep-fryer with sunflower oil or other neutral tasting oil suitable for deep frying. Heat to 190°C then fry the arancini a few at a time until golden and crispy. Drain on kitchen paper.
Put the arancini on a serving dish and grate fresh truffle over the top for an indulgent finish.
The Restaurant: The Savoy Grill, Savoy Hotel, Strand, London, WC2R 0EU | http://www.gordonramsayrestaurants.com/savoy-grill | 0207 592 1600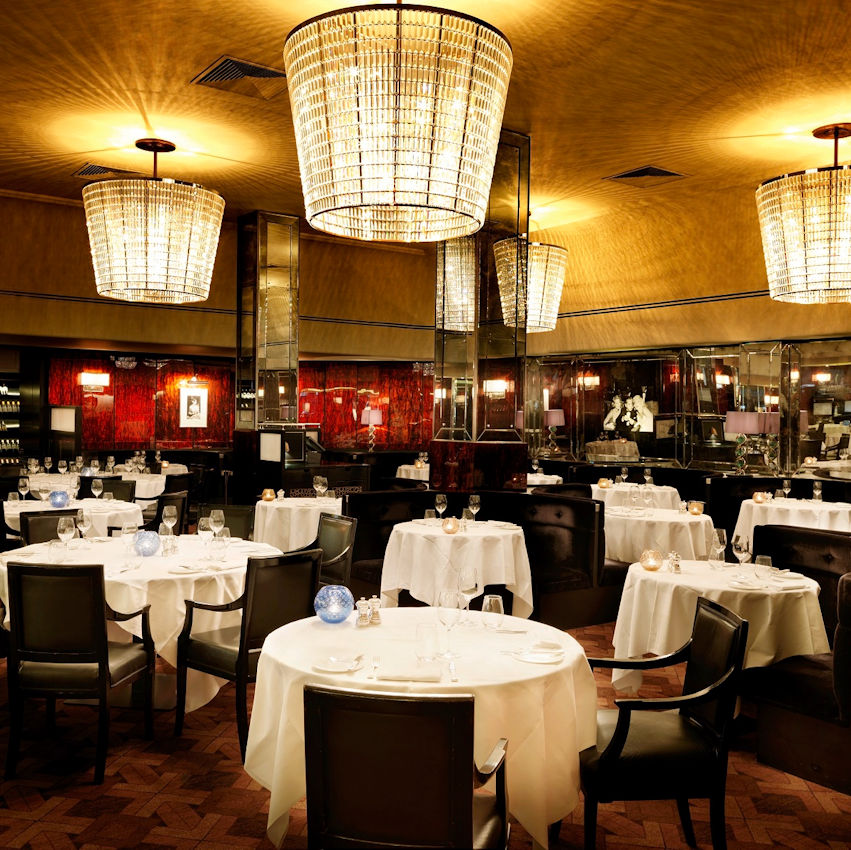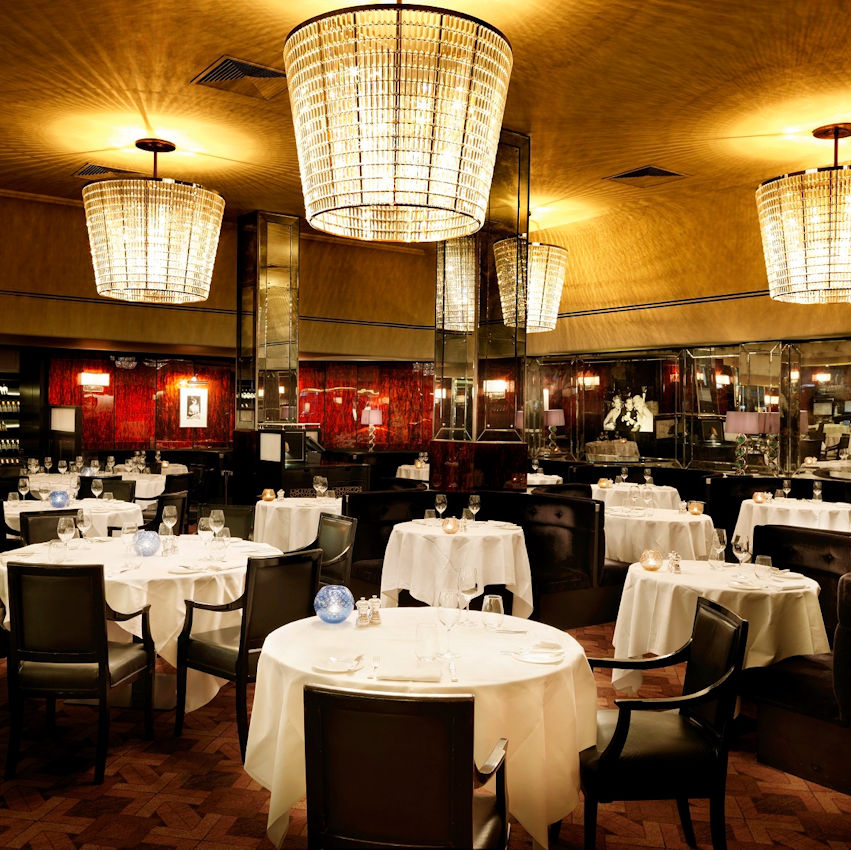 Not a member? Why not treat yourself or a loved one with the gift of dining in luxury for a year? Join today for just £95.00. Go to www.luxuryrestaurantguide.com.