A Michelin Star for The Tudor Room at Great Fosters, Egham
The team at Great Fosters Tudor Room has every reason to smile. Earlier this year they were named Best Restaurant in Surrey by TripAdvisor, then at the end of September they were awarded a 3 AA Rosette rating at the AA Hospitality Awards, and now the icing on the cake – they are the proud holder of their first, and Surrey's only, Michelin star.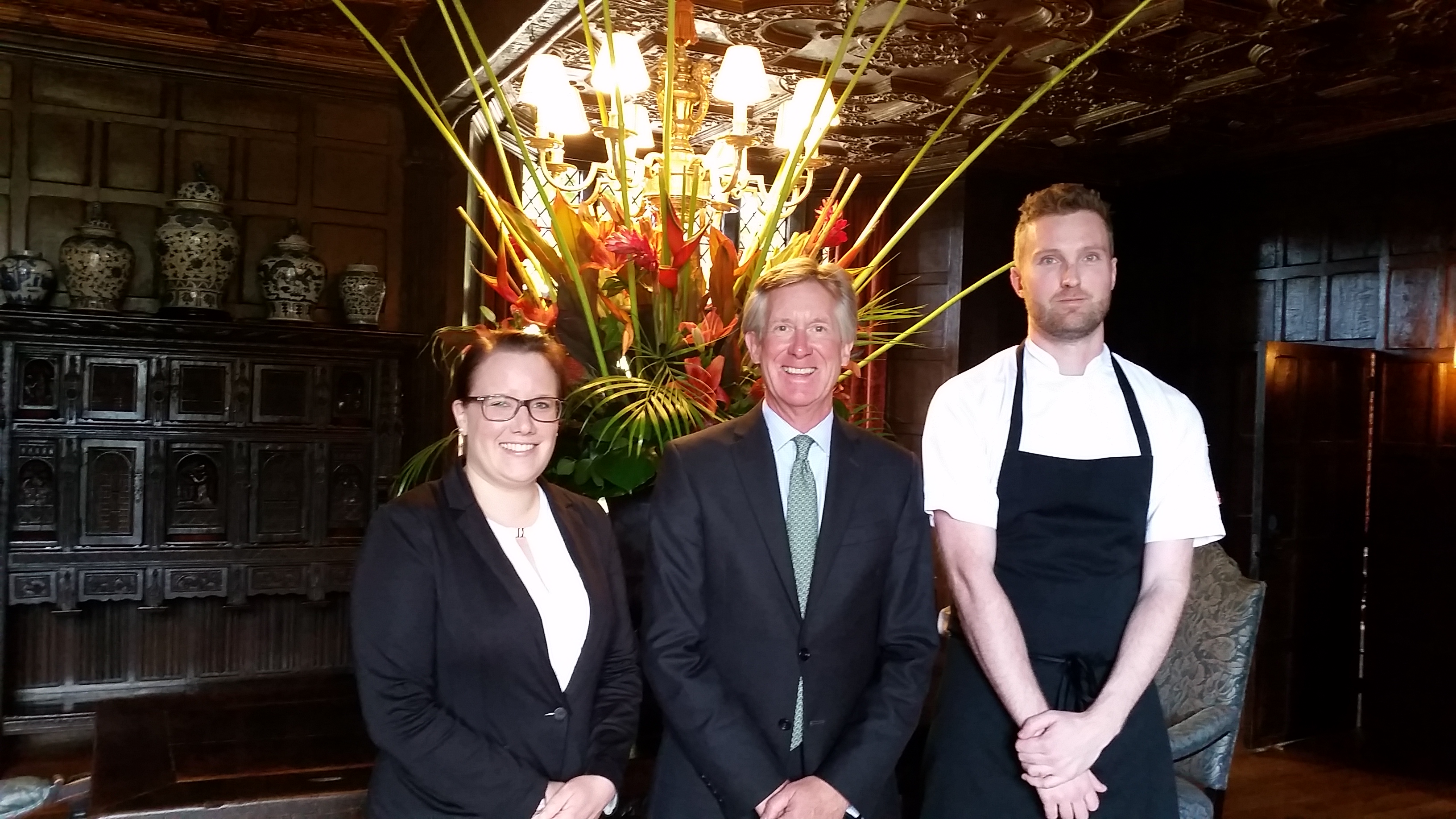 For Head Chef of the Tudor Room, Douglas Balish it is a dream come true:
"I feel elated and just a little bit overwhelmed.  It is a real honour to receive a Michelin star and I'm delighted to be included amongst some other very prestigious restaurants.  I feel very proud – it's a great achievement, not only for me but more importantly for the whole team at Great Fosters. "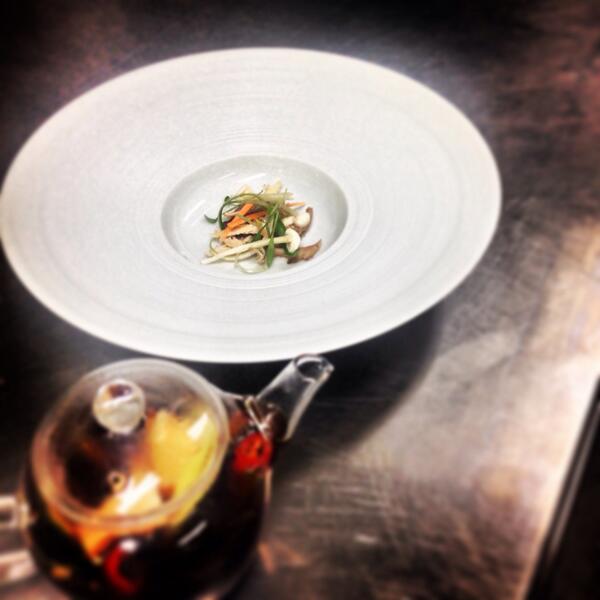 Douglas joined the hotel as Head Chef of The Tudor Room at Great Fosters in 2014. Born in Scotland Dougie first began his career in Ayrshire before venturing to Jersey to work at Bohemia, a Michelin starred restaurant, ranked in the top twenty UK best restaurants. Four years later and keen to progress, his next position was at Whatley Manor which held 4 AA rosettes and 2 Michelin stars. Ambition then led him to Sydney where he worked at Quay, ranked 48th best restaurant in the world for a year before returning to the UK to take up the much sought after position that he now holds.
Managing Director of Great Fosters, Richard Young said:
"We are thrilled to be awarded a Michelin star for The Tudor Room.  It is a testament to Dougie's passion, dedication and hard work.  We feel privileged to be flying the Michelin flag for Surrey."
Sample Lunch Menu
~ £32 per person
Gazpacho, pineapple, cucumber
~
Scallop, wakame, jamon, ponzu
Grouse, blueberries, hazelnut, quinoa
Cured mackerel, cucumber, Beluga caviar, avocado
~
Beef Aged fillet, bone marrow, wild mushrooms, parsley, truffle
Chicken Turbot,  leek, parmesan, girolles
Pork Loin, belly, cheek, picalilli
~
Strawberries & Cream Gariguette, tarragon, meringue
Chocolate Blonde chocolate, lime leaf, bitter chocolate
Five British cheeses, truffled honey, fig chutney, crisp breads
Coffee, Jing tea and petits fours from £5.50
Sample Dinner Menu
~ £58 per person
Canapés
~
Olive Oil, Bloody Mary, broad beans, dill
~
Scallop, broccoli, truffle, hazelnut
Anjou Pigeon, walnut, pomegranate, celeriac
Mackerel, cucumber, purslane, avocado
~
Langoustine Tea
~
28 Day Aged Beef, morels, wild garlic, potato terrine
Turbot, gnocchi, peas, clams
Pork Loin, belly, cheek, piccalilli
~
Cucumber, Yogurt, Apple
~
Strawberries & Cream gariguette, tarragon, meringue
Chocolate passion fruit, coffee
Five British cheeses, truffled honey, fig chutney, apple, pecan
Coffee, Jing tea and petits fours from £5.50
~
A 'Flight of Wines' is also available to complement each course – £65.00 per person.
The Tudor Room is open Wednesday to Saturday for dinner and Thursday and Friday for lunch –  please call 01784 433822 or email reception@greatfosters.co.uk.
Luxury Restaurant Guide club members receive 10% reduction from the total food and beverage bill for dinner periods Wednesday to Saturday and complimentary member dining for lunch Thursday and Friday – click here for more details.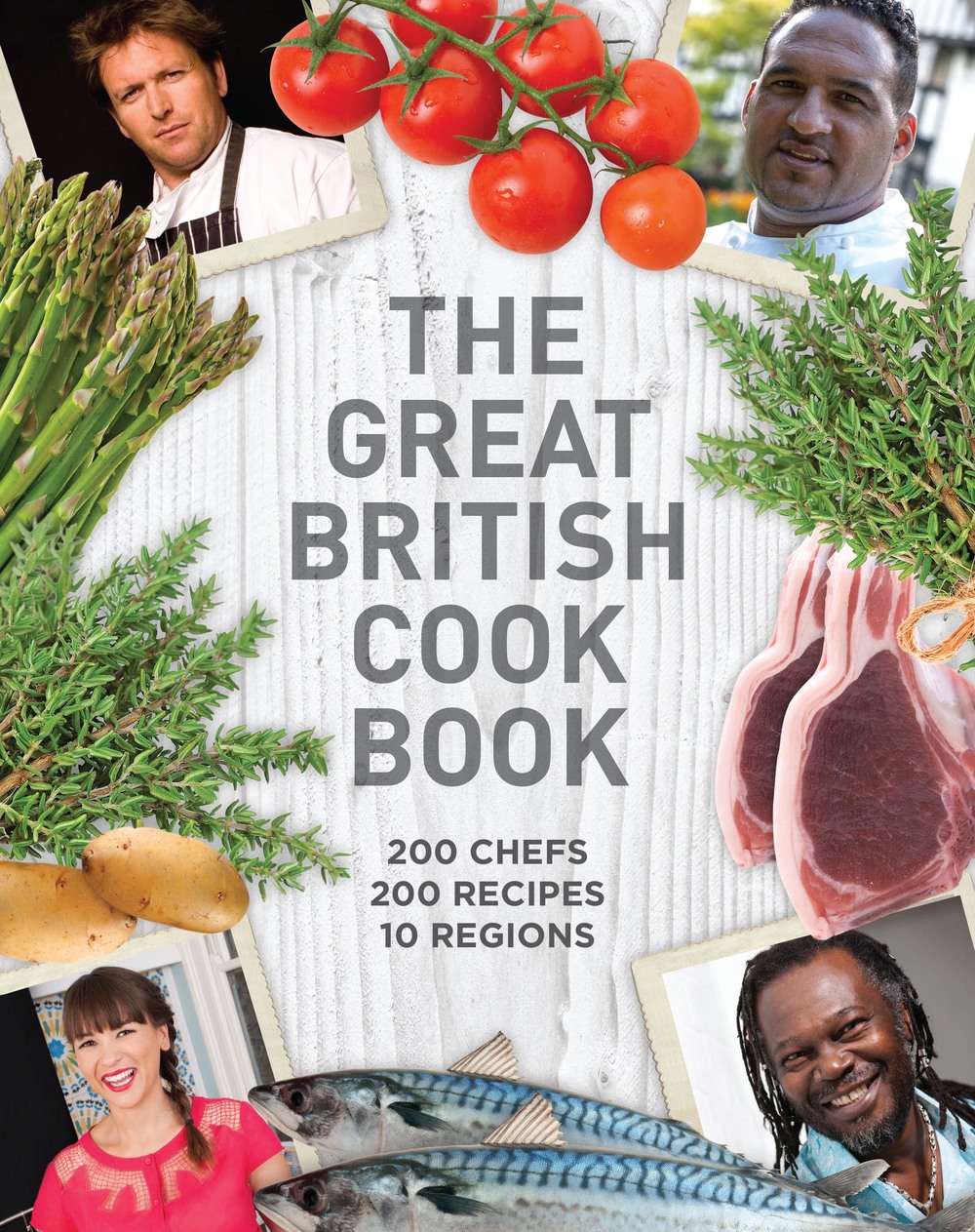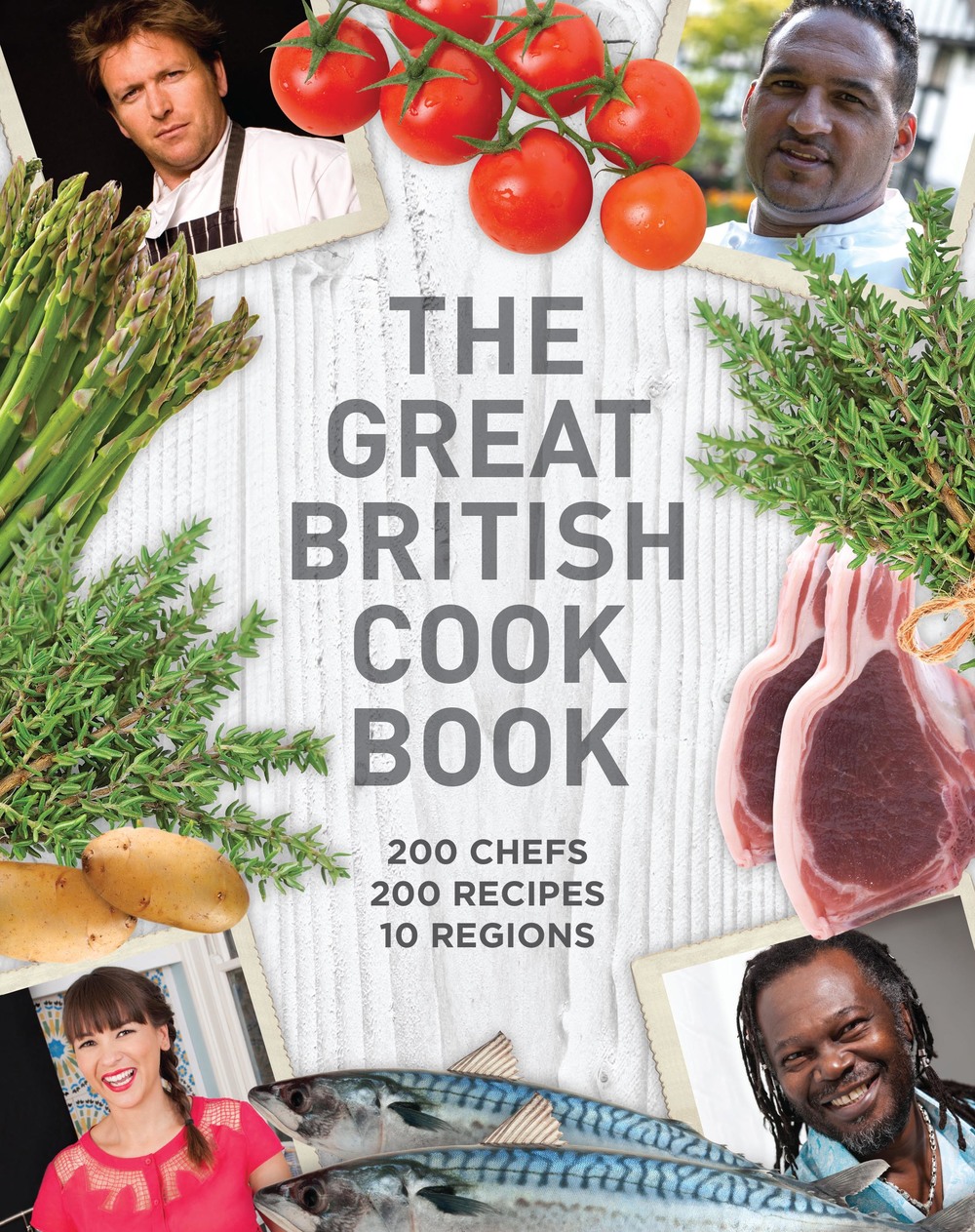 Dougie and Great Fosters have also been included in a brand new cook book, launched the same night as the Michelin Awards. The Great British Cookbook is a cookbook created to raise money for two charities – Macmillan Cancer Support and Hospitality Action. It includes 10 sections for 10 different regions within the UK including Northern Ireland. There are 200 recipes, each shown with mouth-watering pictures of the creations and biographies of the chefs who have created them. The chefs include some well-known faces as well as some local restaurants using local produce. Go to thegreatbritishcookbook.co.uk/
You don't have to wait for the cook book to arrive to try out one of Dougie's recipes though – we published this delicious dish back in July chocolate-passion-fruit-and-coffee-by-douglas-balish-of-the-tudor-room-great-fosters/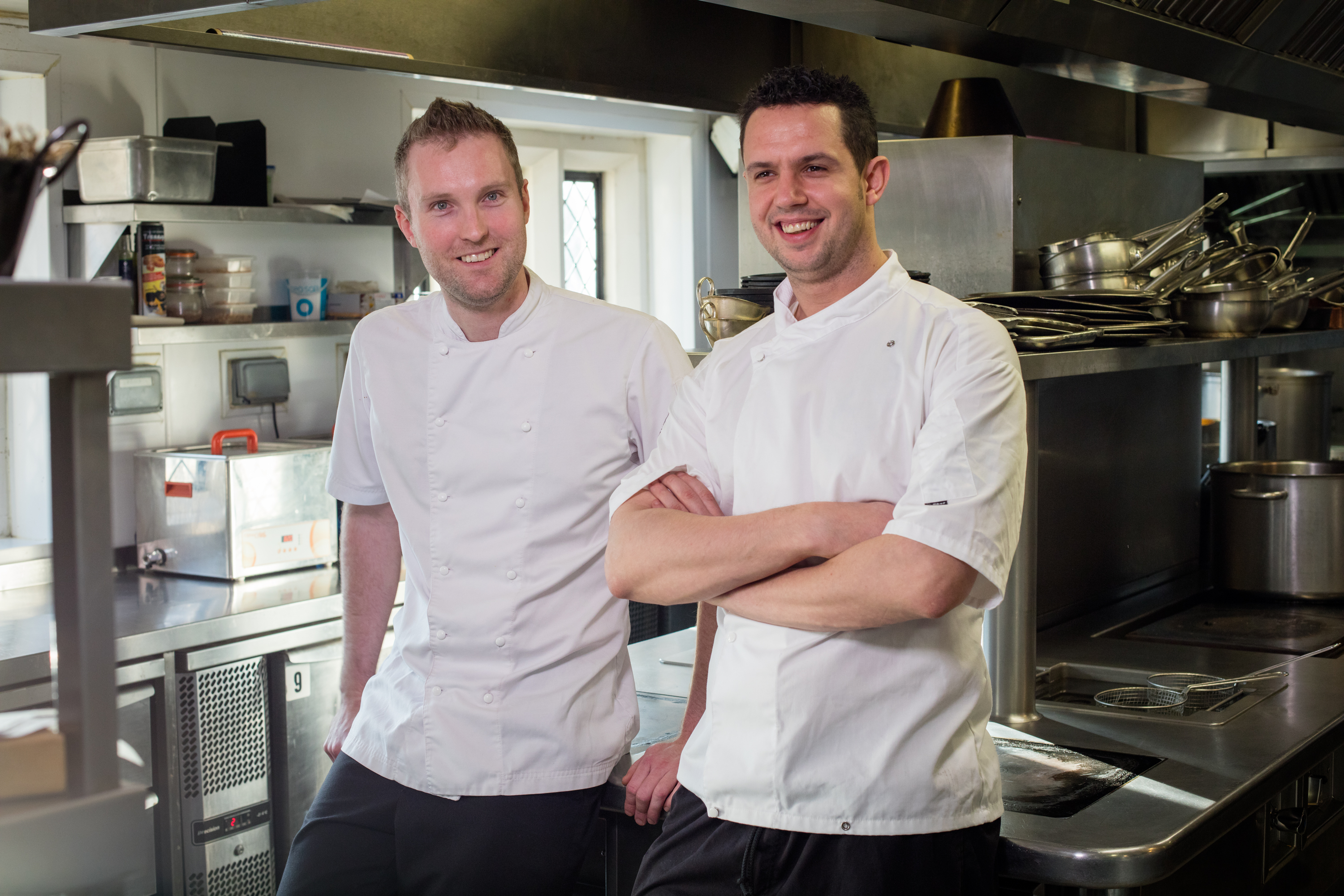 Not a member? Why not treat yourself or a loved one with the gift of dining in luxury for a year? Join today for just £95.00. Go to www.luxuryrestaurantguide.com.