Chefs Recipe: Mince Pies by Shay Cooper of The Goring London
This delicious traditional recipe gets a signature Shay Cooper update with a sweet financier batter crunch!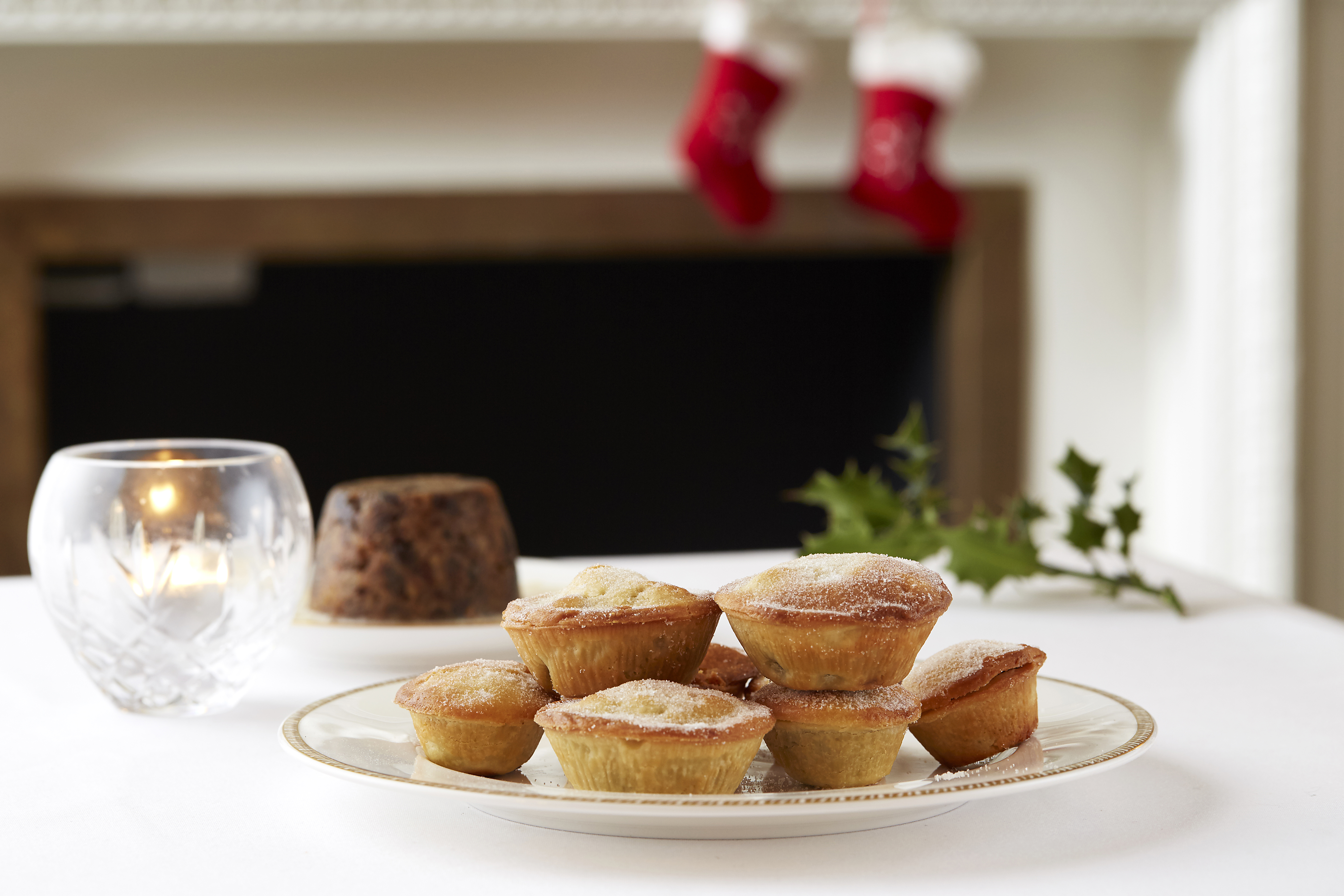 Sweet pastry
500g of plain flour
250g of caster sugar
250g of butter, cubed
2 large eggs
Financier batter
225g of caster sugar
90g of ground almonds
180g of plain flour
7 egg whites, lightly beaten
225g of butter
Filling
2 jars of Organic mincemeat
1 dash of brandy
2 2/3 handfuls of chopped almonds
To plate
1 dollop of crème fraîche
Start by making the pastry. Combine the flour and sugar, then create a well in the centre of the mix. Slowly fold in the butter until the mix is crumb-like. Add the eggs and work gently until the mix becomes smooth. Set aside.
To make the batter, place the sugar, ground almonds and flour together in a food processor with a whisk attachment, and mix on slow speed. Gradually add the egg white. Set aside.
Meanwhile heat the butter in a pan until it begins to change colour to a shade of hazelnut brown. When the butter has changed colour, pass it through a clean piece of linen or tea towel to remove any impurities.
While the butter is still warm, add it to your batter mix in a slow trickle until it is fully incorporated. Leave to chill.
Roll out the sweet pastry to a thickness of about 3mm, cut into disks and place in floured tart tins. Blind bake in the oven for around 10 minutes until pastry is cooked and crisp. Leave to cool on a wire rackreheat the oven to 180°C/gas mark 4.
Once the pastry is cool, stir the brandy and nuts into the mincemeat. Half fill the tarts with the mincemeat mix. Top with some of the financier batter and smooth over with a palette knife.
Return the tarts to the oven and bake for 12 minutes until the financier batter is golden brown and cooked throughout. Serve with a dollop of crème fraîche.
The Restaurant – The Goring Dining Room | Beeston Place, Grosvenor Gardens, London, SW1W 0JW | 0207 396 9000 | www.thegoring.com
Club Offer – Members and  guests receive a complimentary glass of Champagne when dining for lunch Sunday to Friday or dinner Sunday to Thursday. Click here for more details.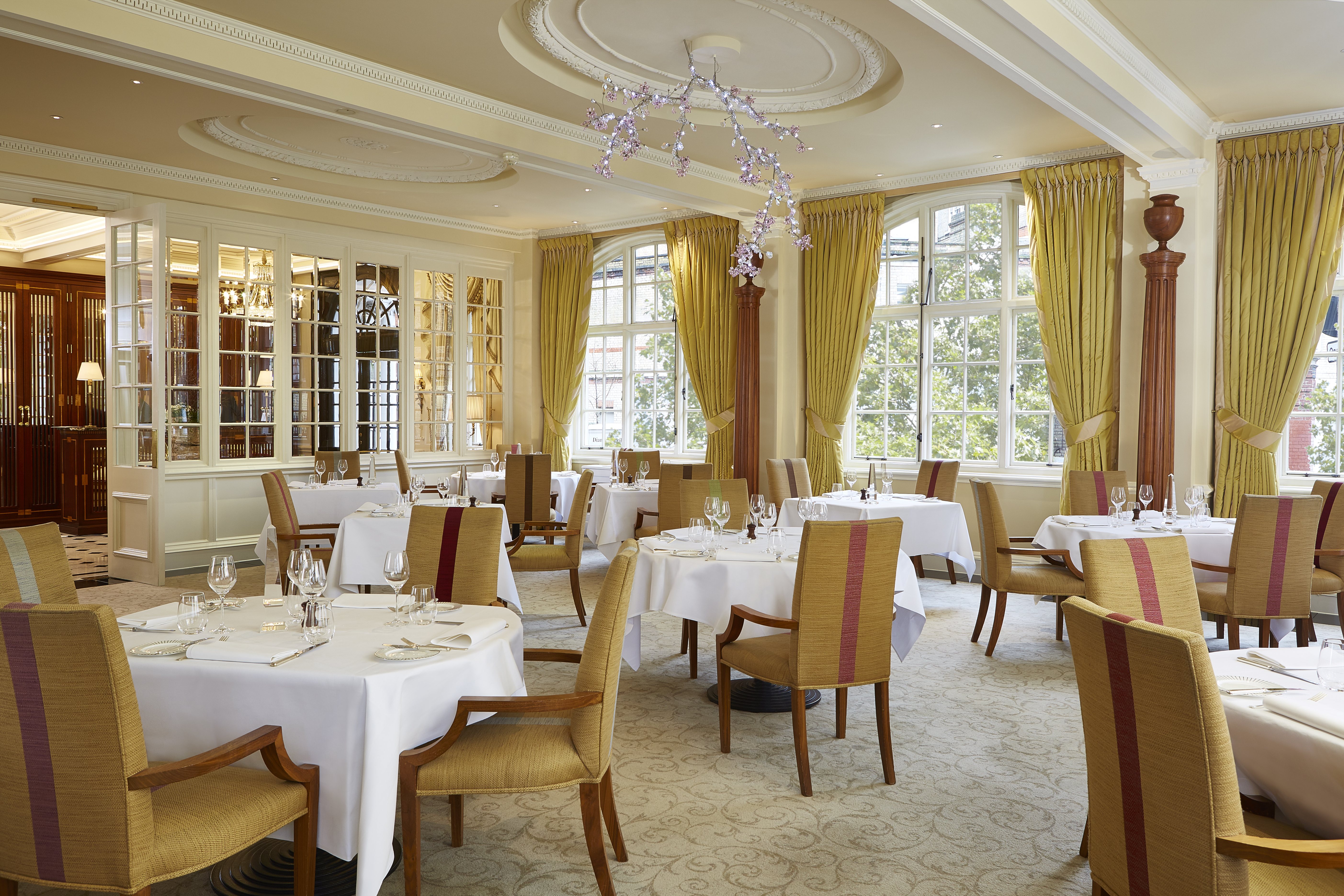 Not a member? Don't miss out on this fantastic opportunity to dine with fabulous benefits throughout the lead up to Christmas. Call membership services on 01276 850581 today and join The Luxury Restaurant Club for 12 months for just £95.00 – or why not purchase as a gift?