Chef's Recipe – Lobster Salad Recipe from Shay Cooper at The Goring
Officially it's Spring and the clocks spring forward this weekend, so let's forget the cold outside and indulge in a taste of Spring inside, with this lovely fresh recipe from Michelin-starred The Goring's Head Chef Shay Cooper.
LOBSTER SALAD RECIPE  –  Serves four
Lobster
2 (Approx. 900g each) native lobster
1 leek
1 celery
2 carrots
1 bunch of parsley stalks
1 lemon
5 litres of water
1 bottle of white wine
Summer vegetables
500g of fresh peas (shelled)
4 heads of young fennel
200g shelled broad beans
1 bunch radishes
4 baby carrots
4 spear asparagus
Tomato tarragon dressing
50 ml white wine vinegar
85 g Heinz ketchup
1 tsp Worcestershire sauce
2 drops tabasco
150ml rapeseed oil
100g shallot (diced)
100g tomato (diced)
1 tsp tarragon
1 tsp chervil
1 tsp chives
Salad
2 bags of mixed salad leaves and herbs
Method
To cook the summer vegetables, put a large pot of salted water on the boil and blanch each vegetable one at a time until tender, ensuring to refresh in an ice bath after each blanch.
Drain from the ice bath and place on a tray lined with a J-cloth to remove excess water.
Start preparing the court-bouillon (flavoured liquid for poaching or quick-cooking) by bringing the water to the boil with wine, carrot, celery, leek and parsley.
Place the lobster in the freezer for 30 minutes until they are non-reactive, remove the claws from the body and drop into the boiling court bouillon.
Cook the bodies for four minutes and the claws for six and a half minutes, remove from the stock and place straight into ice water to stop the cooking.
Once cold remove the shells from the lobster. Cut the tails in half and slice the claws into elegant pieces.
Cook the diced shallots with the rapeseed oil slowly until tender and without any colour then allow to cool.
Mix all the remaining ingredients together and add seasoning to taste.
Season the lobster tails and pieces with a little olive oil, salt and lemon juice and decoratively arrange on four plates.
Dress the summer vegetables in a little vinaigrette and delicately place around and over the lobster.
To finish, decoratively spoon the tomato vinaigrette around the salad, adding the dressed salad leaves and herbs last.
You could also add a couple of croutons as texture, however this is optional.
Alternatively, why not dine at The Goring and enjoy Shay Cooper's award-winning cuisine in person. Also enjoy a glass of champagne when dining with the Luxury Restaurant Club. See club details here.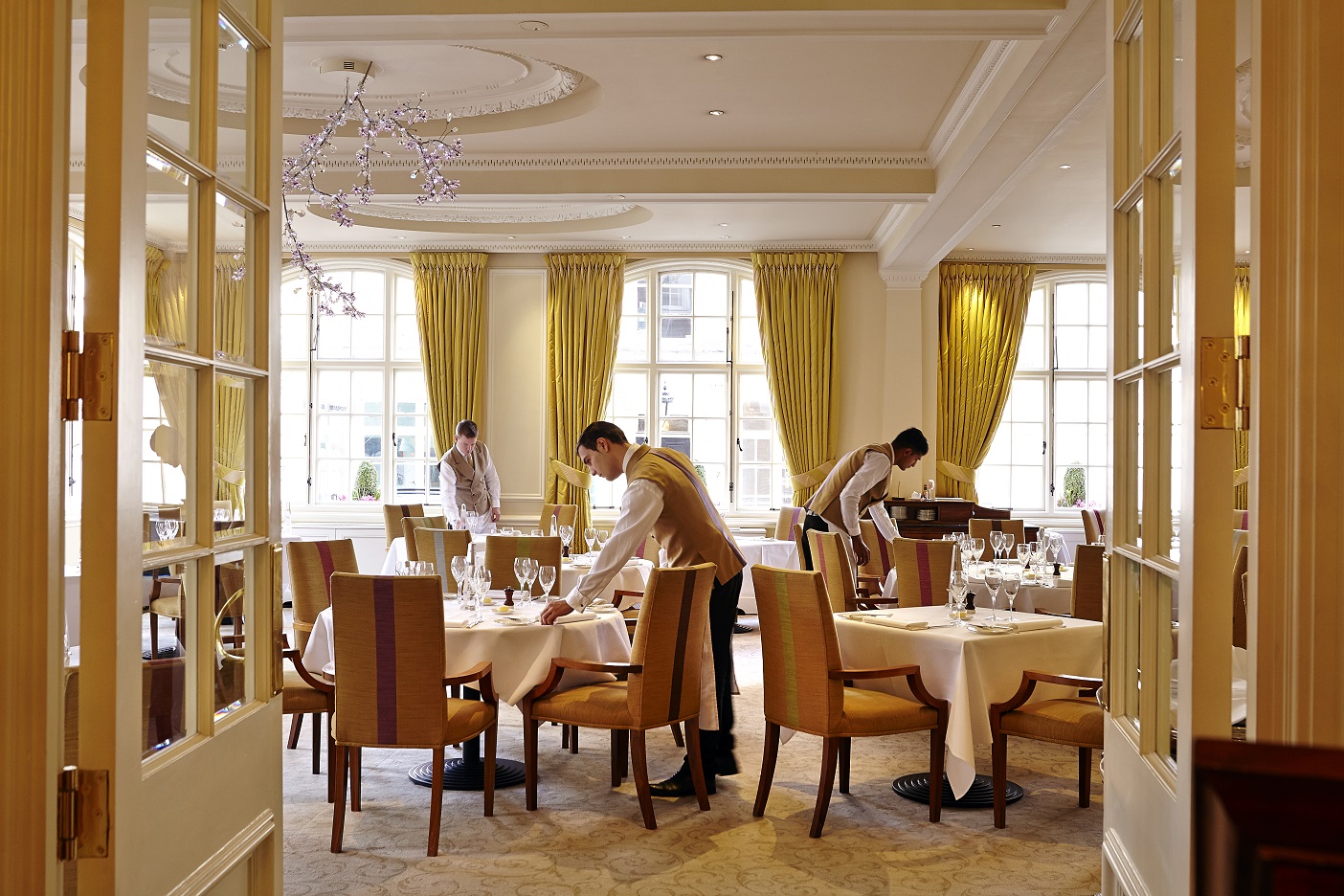 ***