Chefs Recipe: Chicken Tikka Masala Pie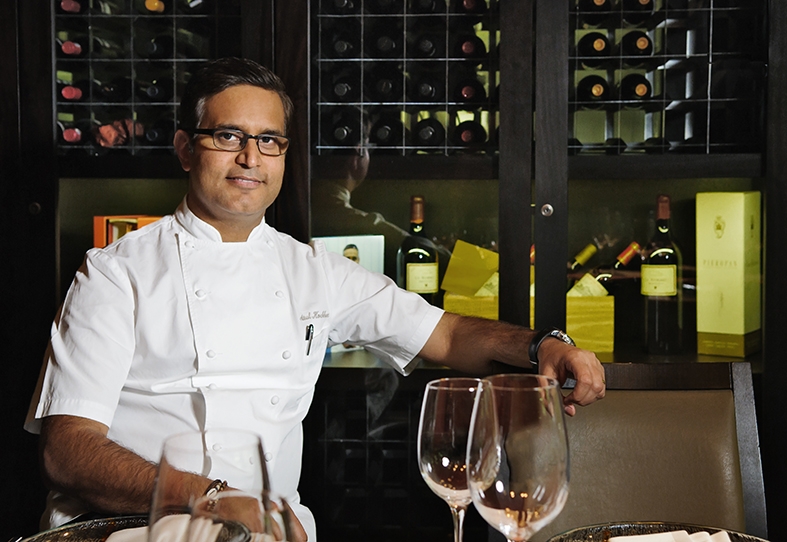 Atul Kochhar's unique talent as a twice Michelin starred chef has changed the way people perceive and experience Indian cuisine. Taking inspiration from his native India, while continuously researching regional dishes, Atul has managed to combine his heritage with his love of British ingredients to create a unique and innovative modern Indian cuisine. Atul was also the very first Indian chef to achieve a Michelin star. Why not try one of his recipes at home for:
Chicken Tikka Masala Pie
For the First Marinade: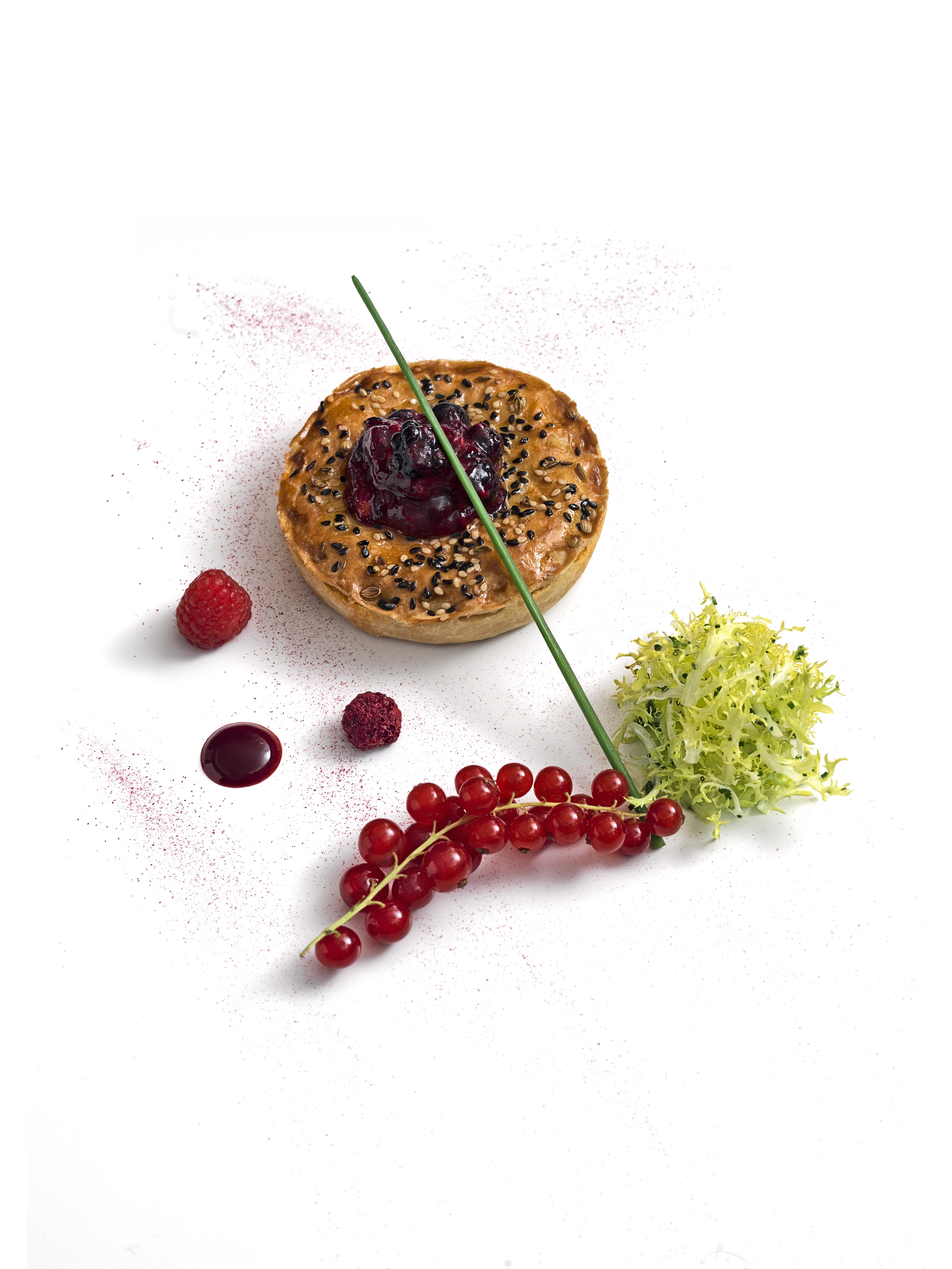 1 garlic clove, peeled
1cm piece of fresh ginger, peeled
1 teaspoon chilli powder
juice of ½ lemon
For the second marinade:
250g Greek-style yoghurt
1 teaspoon each garam masala and ground coriander
50ml vegetable oil
½ teaspoon each ground cinnamon, chilli powder and dried fenugreek leaves
2 teaspoons gram flour
 For brushing:
small knob of butter
2 teaspoons lime juice
1 teaspoon chaat masala or garam masala
 For the pastry:
250g plain flour, plus extra for dusting
1 teaspoon sea salt
250g cold unsalted butter
For the masala:
1 small onion, peeled
10 garlic cloves, peeled
vegetable oil
6cm piece of fresh ginger, peeled
3 level teaspoons each ground coriander, chilli powder, turmeric and garam masala
2 large bunches of fresh coriander, leaves picked
3 ripe tomatoes
Method
For the first marinade, finely grate the garlic and ginger and place in a bowl. Add the chilli powder, lemon juice and chicken, then set aside to marinate for 30 minutes.
For the second marinade, add all of the ingredients to the chicken, mix together well, then leave to marinate for a further 4 to 6 hours.
Skewer the marinated chicken pieces and cook over a barbecue, or in a hot oven at 200ºC/400ºF/gas 6, for 15 minutes, or until cooked through. Brush with a mixture of butter, lime juice and chaat masala and set aside.
For the pastry, sieve the flour and salt into a bowl. Cube the butter, then rub in with your fingertips until the mixture resembles breadcrumbs. Add 105ml of cold water and gently mix into dough.
Dust the dough with flour, wrap in cling film and leave to rest in the fridge for 30 minutes.
Preheat the oven to 160ºC/325ºF/ gas 3. For the masala, chop the onion and garlic, then add with a little vegetable oil to a pan over medium heat and sauté for 5 minutes until soft. Finely grate the ginger into the pan and cook for 2 minutes until golden.
Stir through the spices, then chop the coriander and tomatoes and add to the pan, stirring to combine. Stir for a couple more minutes until everything is cooked through. Toss the chicken in the masala.
Roll out the pastry to just under 1/2cm thick. Line the base of a pie dish (roughly 20cm x 20cm x 6cm), then add the chicken filling.
Lay another piece of pastry on top, seal the edges, trim off any excess and poke a small hole in the top. Bake in the oven for 35 to 40 minutes, or until the pastry is golden and the filling is hot.
Hope you enjoy!
Alternatively, why not experience Atul's dishes at his restaurants.  Plus, enjoy exclusive additional privileges with the Luxury Restaurant Club at Michelin starred Benares in Mayfair, or at Sindhu by Atul Kocchar at The Compleat Angler in Marlow.