Chefs Recipe: Cheddar, Apple & Sage Scones
Recipe from Beca Lyne-Pirkis, The Great British Bake Off Finalist 2013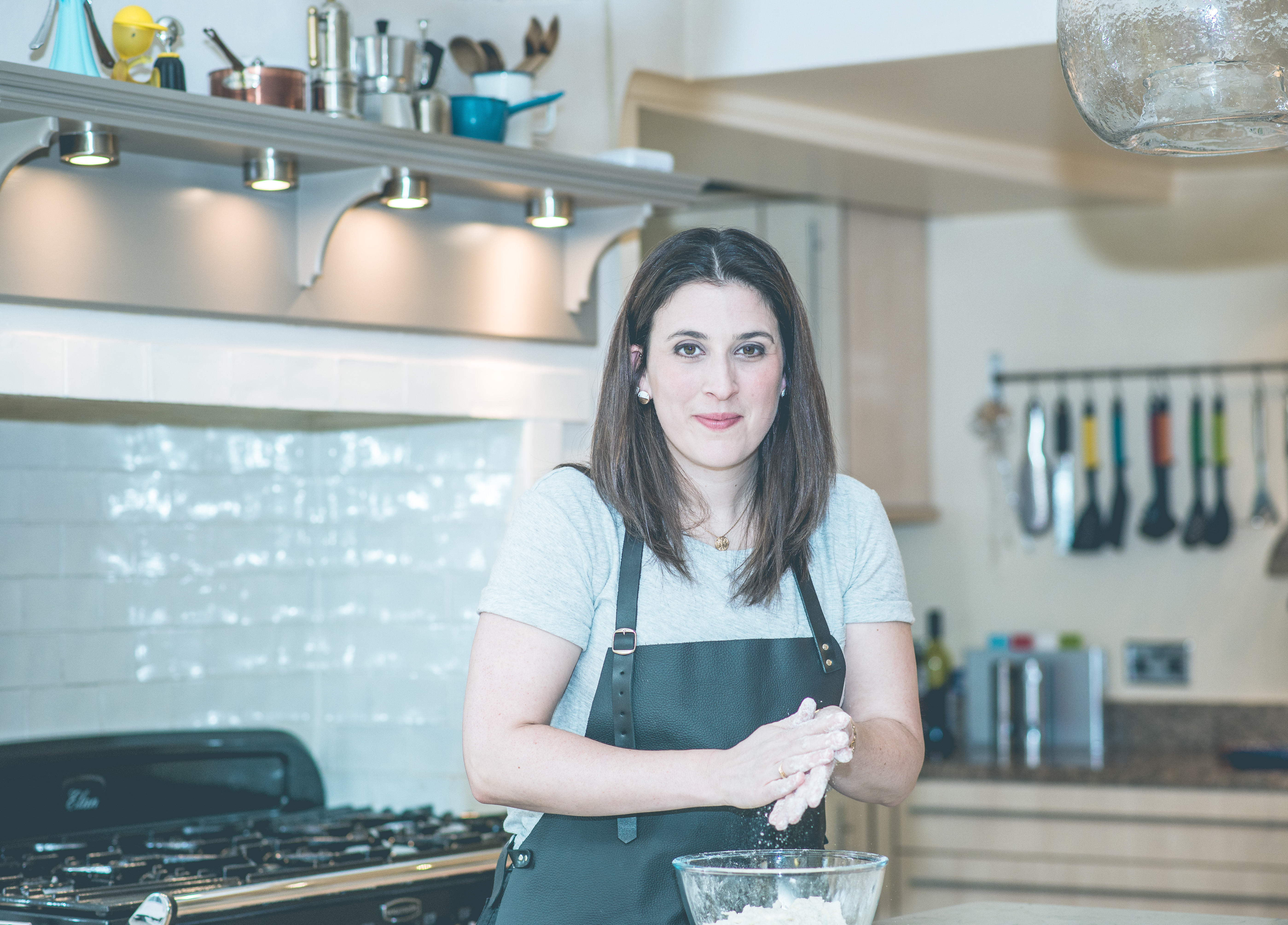 In 2013, Beca was one of the baker's dozen in the 4th series of The Great British Bake Off. She quickly gained a following due to her homely style of baking as well as her warmth and humour with the other contestants. She shares a recipe with us below.
Beca will also be hosting a full day cookery course in SEASON Cookery School at Lainston House Hotel on Saturday 14th October 2017 called Pastry Perfection featuring this and many other delicious pastry recipes.
Makes 16 – 18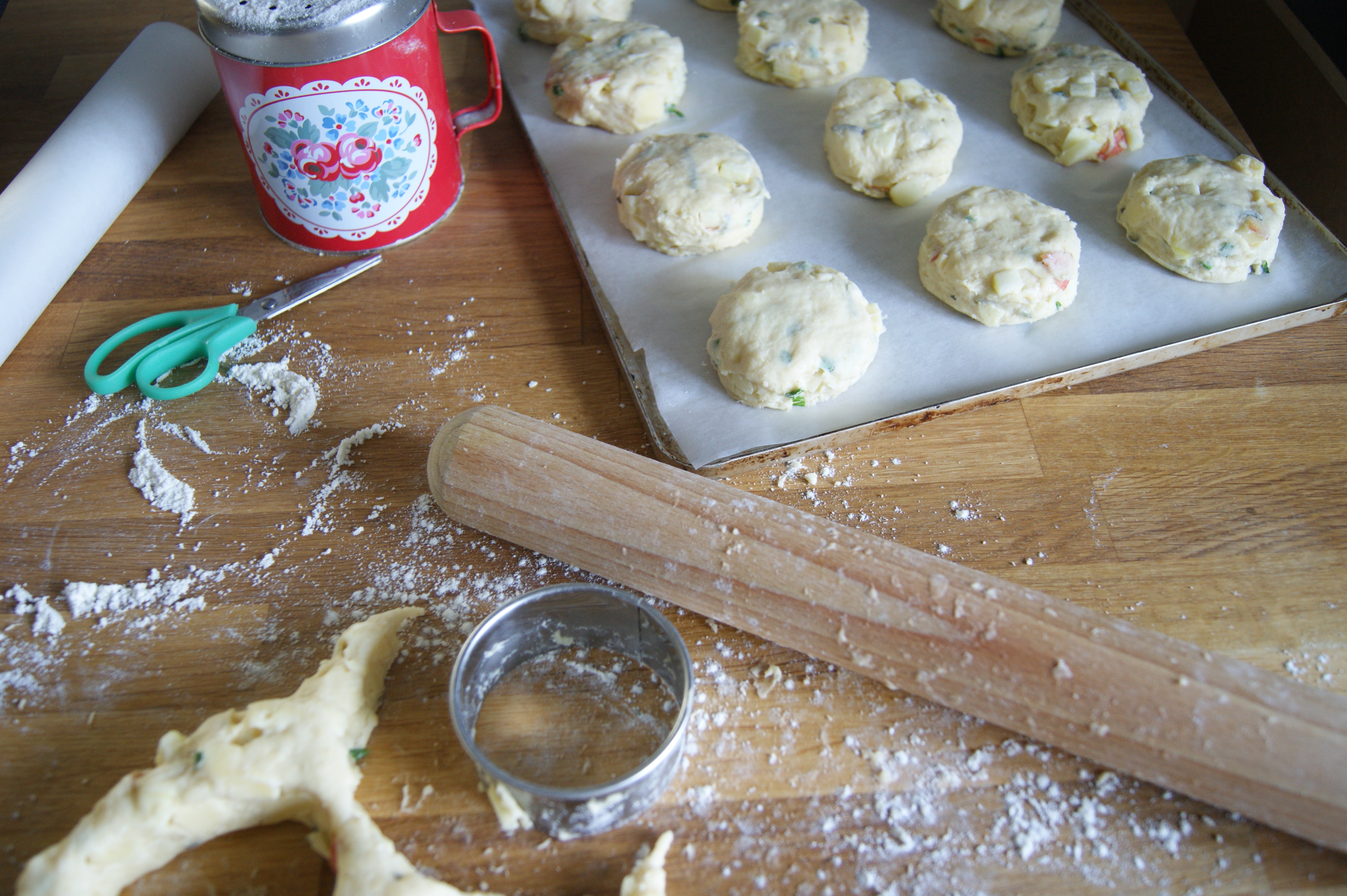 Prep Time: 20 – 25 minutes (not including resting time)
Cook Time: 15 minutes
Ingredients:
400g plain flour
75g unsalted butter, cold and cubed
1 tbsp caster sugar
25g baking powder
165ml buttermilk
2 medium eggs (plus 1 for glazing)
1 tsp Salt
1 Eating Apple
Small handful of fresh sage and chives
150g Extra mature vintage cheddar
Method:
Preheat the oven to 200°C and line two baking sheets with some greaseproof paper.
To make the scones, place the flour into a large bowl and rub in the butter until it resembles large breadcrumbs. Next add the sugar, salt, baking powder and mix well until evenly distributed. Wash and dry the apples, keep the skin on but remove the core then chop into 1cm cubes and add to the mixture. Chop your herbs and add to the mixture along with your cheddar. Cube or crumble my cheese into the mixture rather than grate – it means you get nice big chunks of cheese alongside your apple rather than the cheese disappearing into the scones.
Add the eggs and buttermilk to the mixture and mix until it forms a ball of dough before tipping out onto a lightly floured surface.
Bring the dough together and then pat out into a rectangle. Fold the dough in half and turn it a quarter turn. Pat the dough down again, fold over and turn once more. Repeat this process two more times before leaving to rest under a tea towel for around 20 minutes.
After the dough has rested, lightly dust the work surface and a rolling pin and roll out the dough to around 3cm in thickness. Cut the scones out using a round cutter, around 5cm in diameter. Place the scones onto the prepared baking sheets, cover with a tea towel and leave to rest for a further 15 minutes.
Whisk the egg with a pinch of salt and glaze with scones, making sure not to let the egg drip down the sides of the scones. Repeat the glazing and then bake in a hot oven for around 15 minutes, until the scones are risen and golden.
Delicious straight from the oven and smothered with butter. Best eaten on the day they're made, but you can store them in an airtight container, in a cool dark place. Eat within three days.
SEASON Cookery School
Situated in the stunning grounds of Lainston House, an Exclusive Hotel, SEASON was born out of our great passion for food and dining. Embrace your own passion for food and your hunger for knowledge – all in a fun and relaxed, yet professional setting.
Pastry Perfection with Beca Lyne-Pirkis
Full day
£155 | 
14 October 2017 
CALL TO BOOK: 01962 776088
https://www.exclusive.co.uk/cookery-school/
Or…
Dine in Lainston House Hotel as a Club member and enjoy a 20% reduction from the total food and beverage bill when dining for lunch from Wednesday to Friday, Afternoon Tea from Monday to Thursday or dinner from Sunday to Friday. Read more…