Chefs Recipe: Brecon Venison & Red Wine Pie by Hywel Jones of Lucknam Park Hotel, Chippenham
In celebration of British Pie Week we are delighted to share this delicious recipe sent to us by the lovely people at Lucknam Park in Wiltshire. Tasty yet simple, it is full of flavour and one for all the family to enjoy!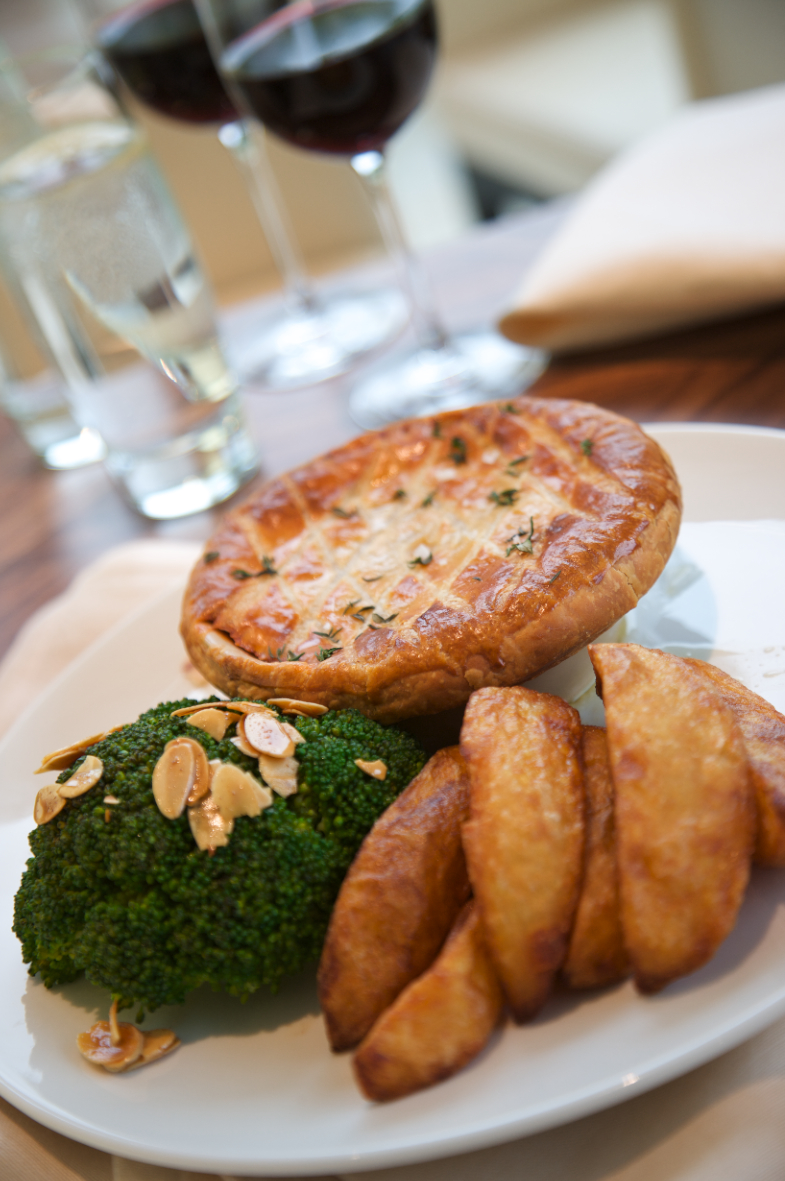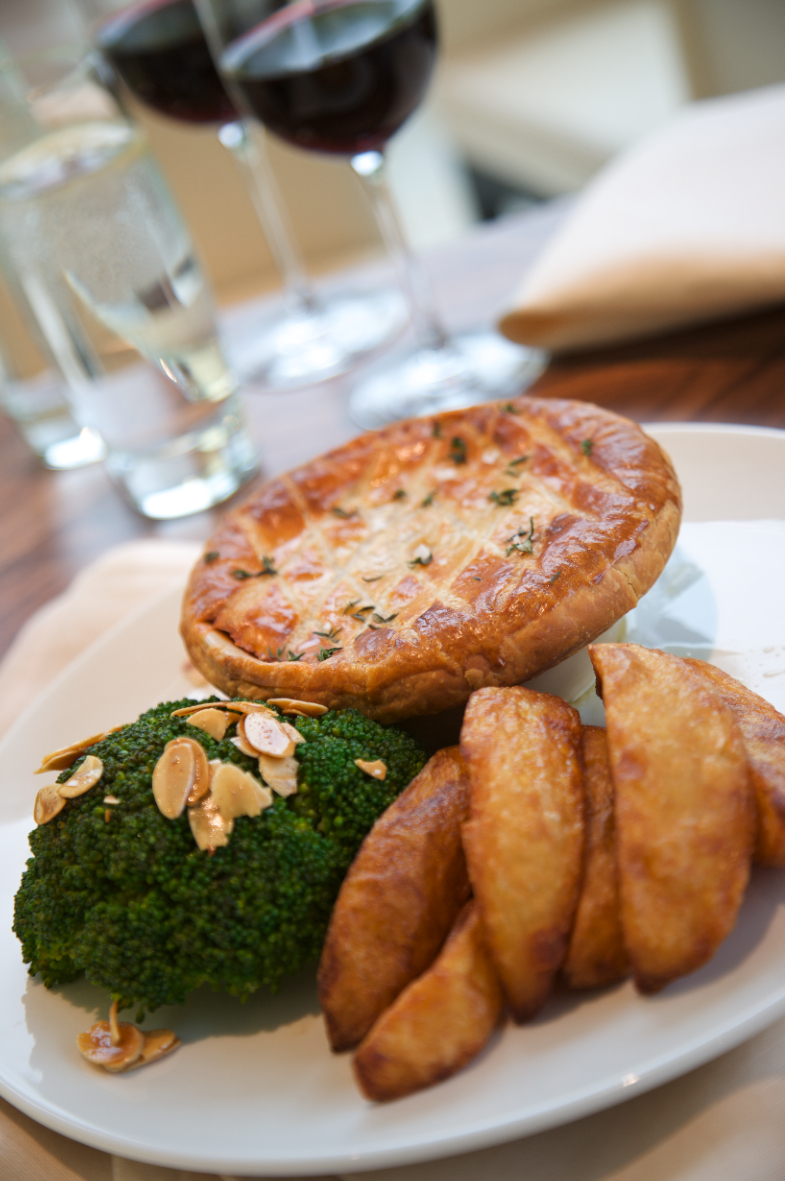 Brecon Venison and Red Wine Pie
Serves four
Ingredients
700g diced venison haunch/shoulder
150g diced streaky bacon
1 onion, peeled and diced
1 large carrot, peeled and diced
1 clove of garlic, crushed
350ml beef stock
200ml red wine
Bouquet garni
12 large shiitake mushrooms
Chopped parsley
30g plain flour
Pastry
225g plain flour
110g butter, unsalted & cold
Pinch of salt
1 egg, beaten
Method
For the pastry
Dice the butter and rub into the flour until it looks close to breadcrumbs.
Add the salt and egg and work gently to form a dough – do not let it get too warm.
Cover the pastry and chill for a minimum of 15 minutes before using.
For the venison
Gently cook the bacon in a large saucepan to release the juices and fat – keep it on a low heat to avoid it burning.
Remove the bacon once the pan is moist, and cook the diced venison until it is browned all over. If the venison doesn't all fit into the pan easily then do this in batches to avoid the pan cooling.
Remove the venison from the pan once brown. Add the onion, carrot and garlic and gently cook until soft and the onions are sweetened. Sprinkle in the flour and toast untill just brown. Add the stock, wine and bouquet garni and gently boil. Add the venison and bacon.
Cook in a pre-heated oven at 160˚c for about 1 ½ hours but allow up to 2 hours.
Pan roast the mushrooms and add them to the mix with the herbs. Chill the mixture – preferably overnight as this will help the flavour.
To finish
Build the pie by putting some of the mixture into a pie dish. Roll out the pastry to about 4mm thick and top the pie dish then flute the edges. Egg wash and decorate with pastry leaves then bake in a hot oven at 180˚c for 15-20 minutes until golden brown.
The Chef: Hywel Jones
Hywel Jones is Executive Chef for The Park Michelin-starred restaurant and The Brasserie. Since his appointment in 2004, Hywel has successfully raised the standards of the cuisine to a level that has resulted in numerous accolades including a Michelin Star.
Hywel started his career with David Nichols at The Royal Garden and then moved on to work as Chef de Partie in two Michelin 3-star establishments; Chez Nico at 90 and Marco Pierre White. Prior to his move to Lucknam Park Hotel and Spa, he was executive Chef at Pharmacy Restaurant in Notting Hill.
Awarded Hotel Chef of the Year at the 2007 Hotel Catey Awards, Hywel has created superb menus in both the Michelin starred Park Restaurant and more recently in the stylish and contemporary Brasserie. Where possible, Hywel uses locally sourced ingredients including micro salads, vegetables and herbs from Lucknam Park's own kitchen garden. He has built a personal relationship with his local suppliers ensuring quality ingredients that are always reflective of the season.
The Restaurants: Restaurant Hywel Jones by Lucknam Park (1 Michelin Star/3 AA Rosettes) and The Brasserie (2 AA Rosettes), Lucknam Park, Colerne, Nr Bath, Chippenham, Wiltshire, SN14
The Club Member Offer:
Restaurant Hywel Jones at Luckham Park – members receive 10% off food and beverage when dining from the a la carte menu for lunch and dinner Monday to Thursday. Click here for more details.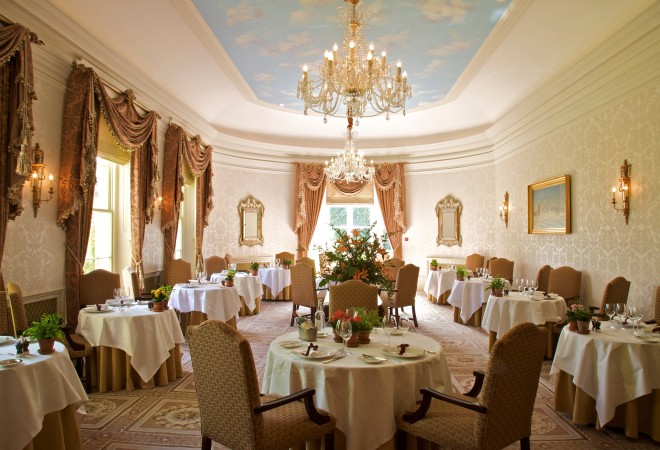 The Brasserie – members receive 10% off food and beverage when dining from the a la carte menu for lunch and dinner Monday to Thursday. Click here for more details.
Not a member? Download our app for free now and join the Luxury Restaurant Guide Club to receive this and other incredible offers! Click here for android and here for Apple.