All Sunday Times, Michelin and AA UK Awarded Restaurants
The most highly regarded restaurant listings have now all been published for 2017.  The Sunday Times 05th February 2017 supplement profiles a whole new order and drops altogether its' former ranking scale from 1 – 100 advising who made the cut.  The Sunday Times, Michelin and AA awards vary, as do the judging methods.  The Sunday Times uses a judging panel which includes chefs, owners, wine experts and columnists. Michelin Stars are awarded by anonymous inspectors, rating from one to three, with all meals and expenses paid by Michelin. AA Rosettes is judged by AA Inspectors at restaurants wishing to subscribe to their recognition scheme giving one to five rosettes.
The Luxury Restaurant Guide has placed all notably awarded restaurants in one list which is sort-able by clicking on the category name (click category once for ascending or twice for descending order) to empower your dining choices.
See http://www.luxuryrestaurantguide.com/awards
You can also visibly see how fine dining and gourmet pub dining is evolving in our Pinterest board of the Top 100 restaurants.
See https://uk.pinterest.com/luxerestguide/top-restaurants-2017-as-selected-by-the-sunday-tim/
Sample screenshot view of awards and Pinterest below (best viewed on a pc):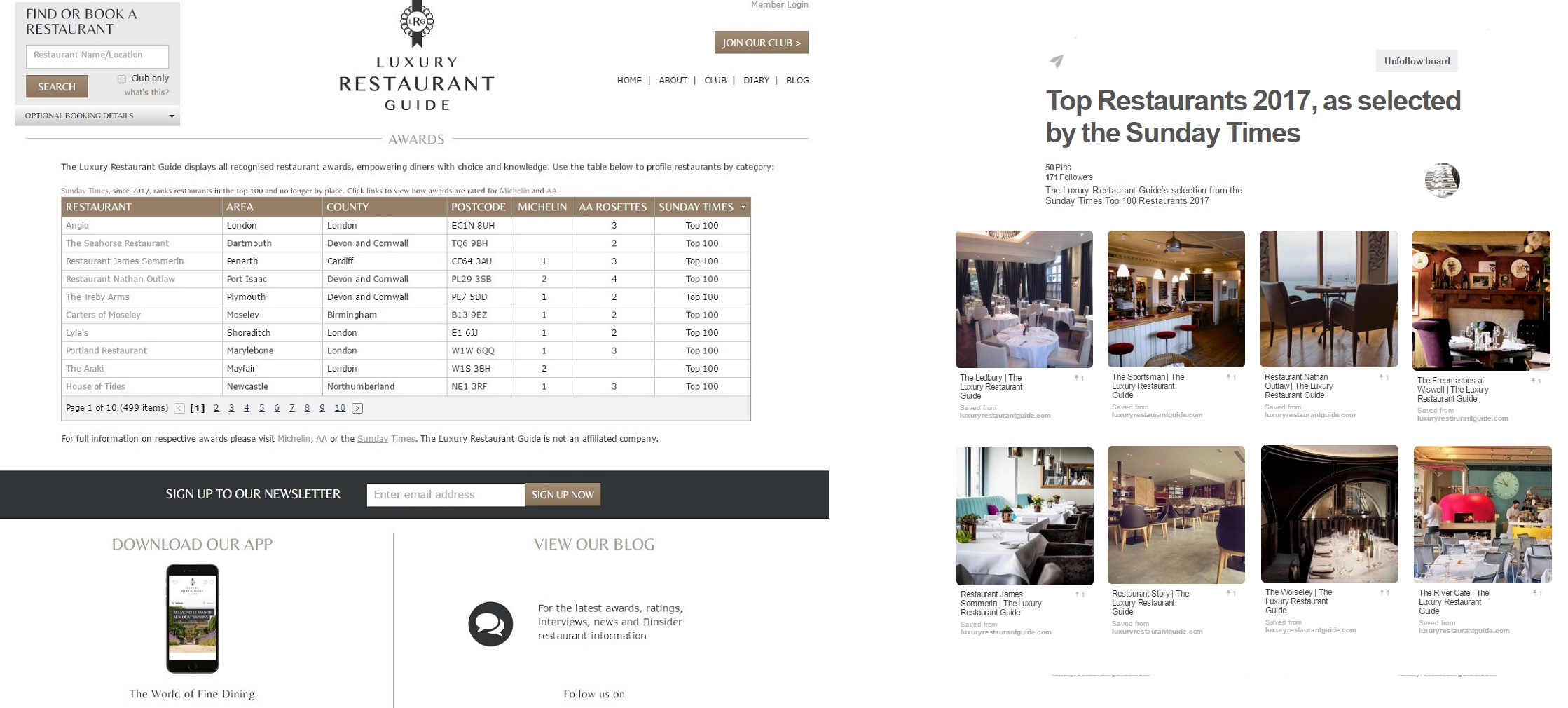 Dine Smarter With The Luxury Restaurant Guide and Club
Our Club provides the perfect recipe for offers and delicious rewards from leading restaurants, each displayed on participating venue pages'.