10 of the best: Private Dining Rooms
With access to the best luxury restaurants in the country now a privilege shared by many, a truly special occasion may need the next level up in fine dining to truly impress. Private dining is definitely on the rise, with gourmets seeking their own intimate 'restaurant within a restaurant' when the celebration demands it. Here then is our pick of 10 of the best Private Dining Rooms in the country.  For even more choice, our 'advance search' option on our main website will find the closest private dining venues nearby. Go to www.luxuryrestaurantguide.com.
1. The Tower House – Coworth Park, Ascot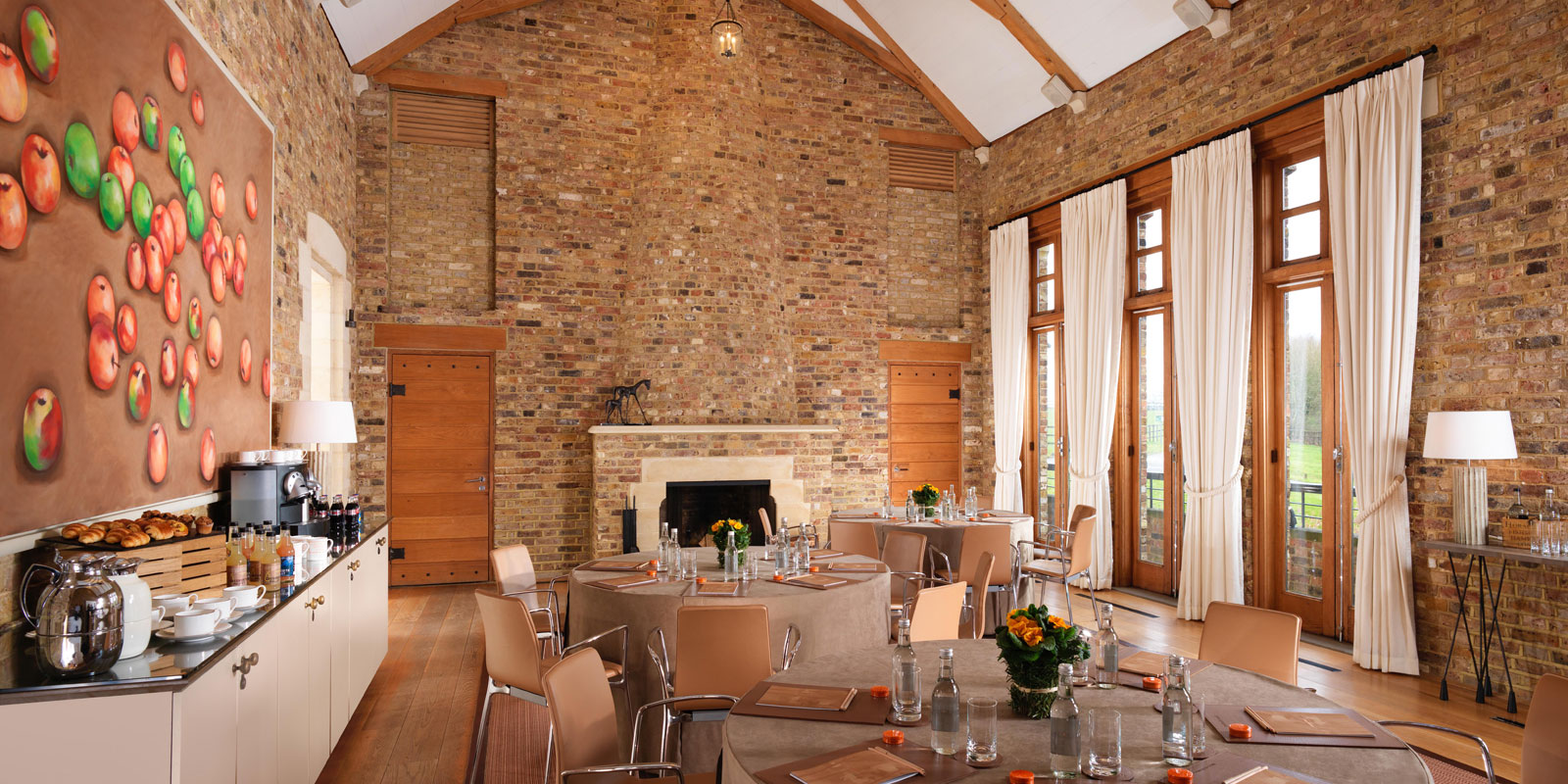 The castle-like double height Tower House is set apart from the Mansion House across the courtyard from The Barn restaurant, and overlooks the lake and polo fields from a private balcony. Exposed brickwork, an operating open fireplace and glass lanterns accentuate the barn qualities of the room, whilst a small turret room is perfect for tucked away breakout sessions.
Call reservations on 01344 876600
2. The Cellar Dining Room – Cliveden House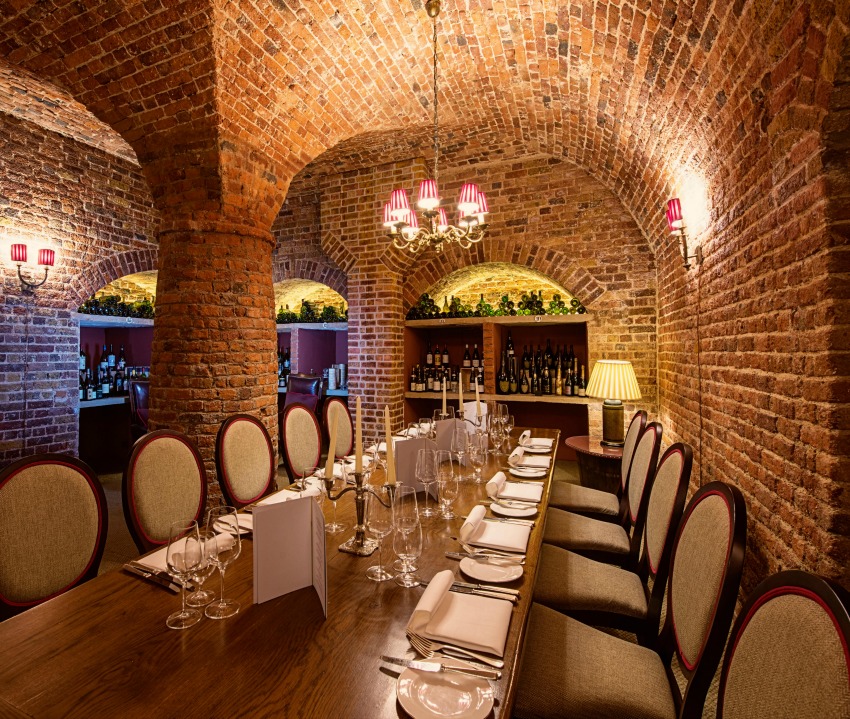 For over 200 years, the elite have entertained at Cliveden. Join the likes of Chaplin, Churchill, Lennon and Lawrence in hosting your own spectacular private dining affair in anyone of a number of sumptuous rooms – but how about the Cellar Room for something truly different? Once Lord Astor's private wine cellar, the Cellar Dining Room has been beautifully restored and is perfect for a more intimate informal setting. Its brick walls and mighty pillars make an unusual and highly atmospheric dining room.
Call reservations on 01628 668561
3. Jacobite Room – Boisdales Belgravia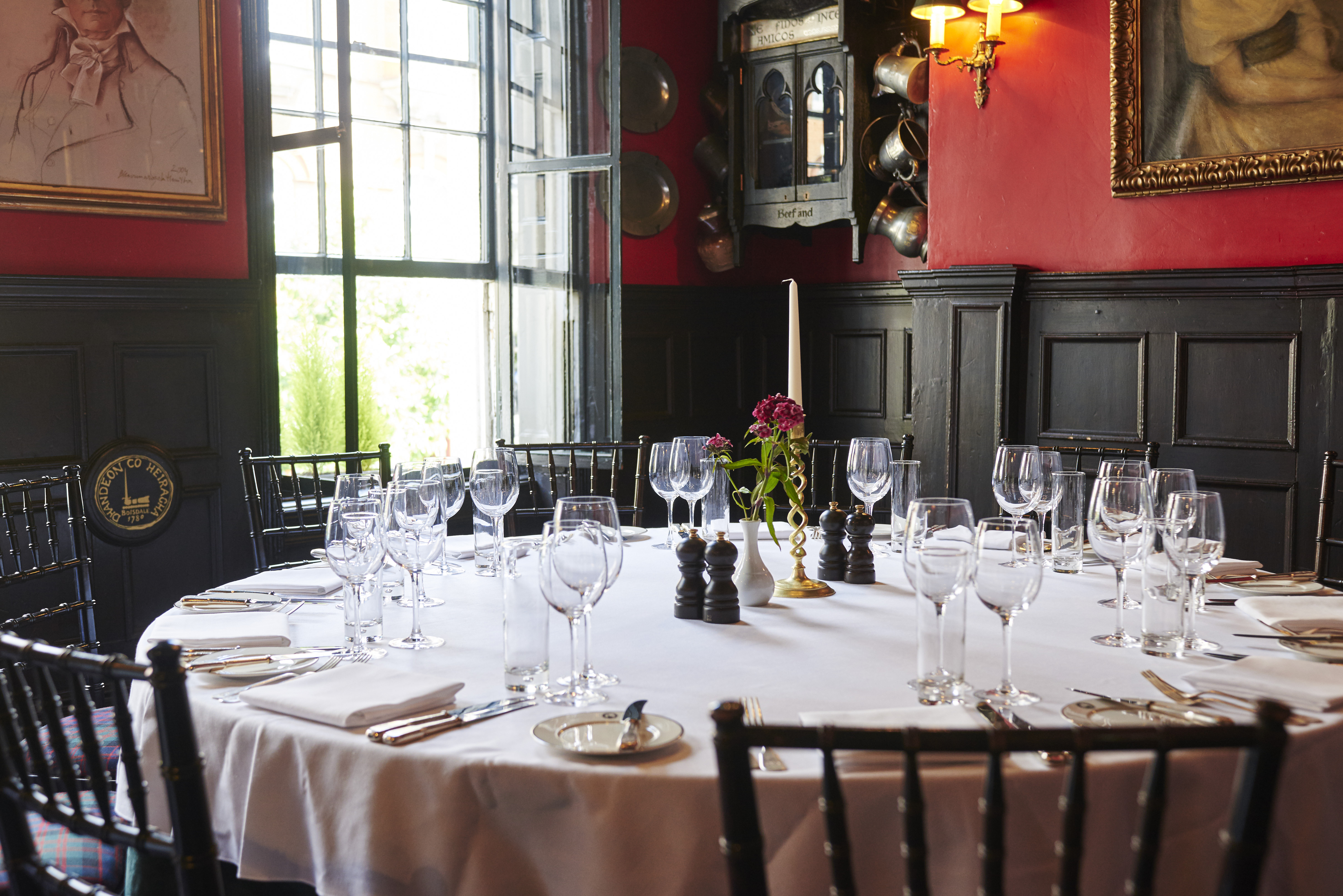 Above The Auld Restaurant is The Jacobite Room. Richly decorated with wood paneling, oil paintings and the distinctive highland tartan synonymous with Boisdales, it can seat a maximum of 20 guests on two tables of 10 or up to 16 guests on one oval table or up to 12 guests on round table.
Call reservations on 0207 730 6922
4. Paris House, Woburn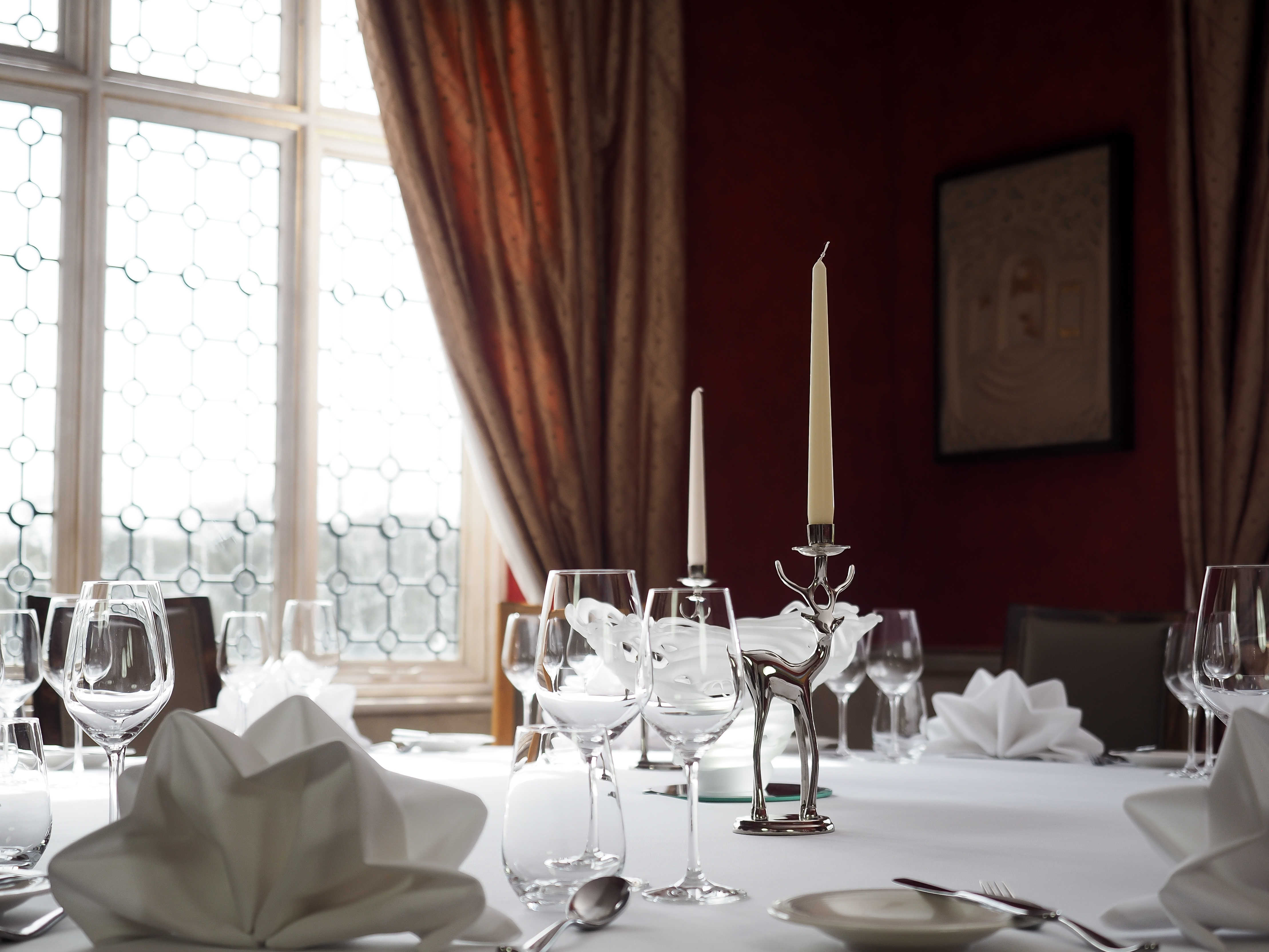 The exquisite Paris House has an upstairs private dining room which seats between 8 and 14 guests round a large round dining table. Available for lunch or dinner Wednesday through to Sunday, club members enjoy their usual 25% discount from the tasting menu on applicable days.
Contact reservations on 01525 290692 or email info@parishouse.co.uk.
5. The Gazebo at Gravetye Manor
For something completely different how about a beautiful oak Gazebo on the side of a lake? With fantastic views down over the meadow, it is situated in its own little garden complete with outside terrace area. Available for 8-12 people May to September.
Contact events team on 01342 810567 or email events@gravetyemanor.co.uk
6. The Birdcage – Bird of Smithfield, Smithfield, London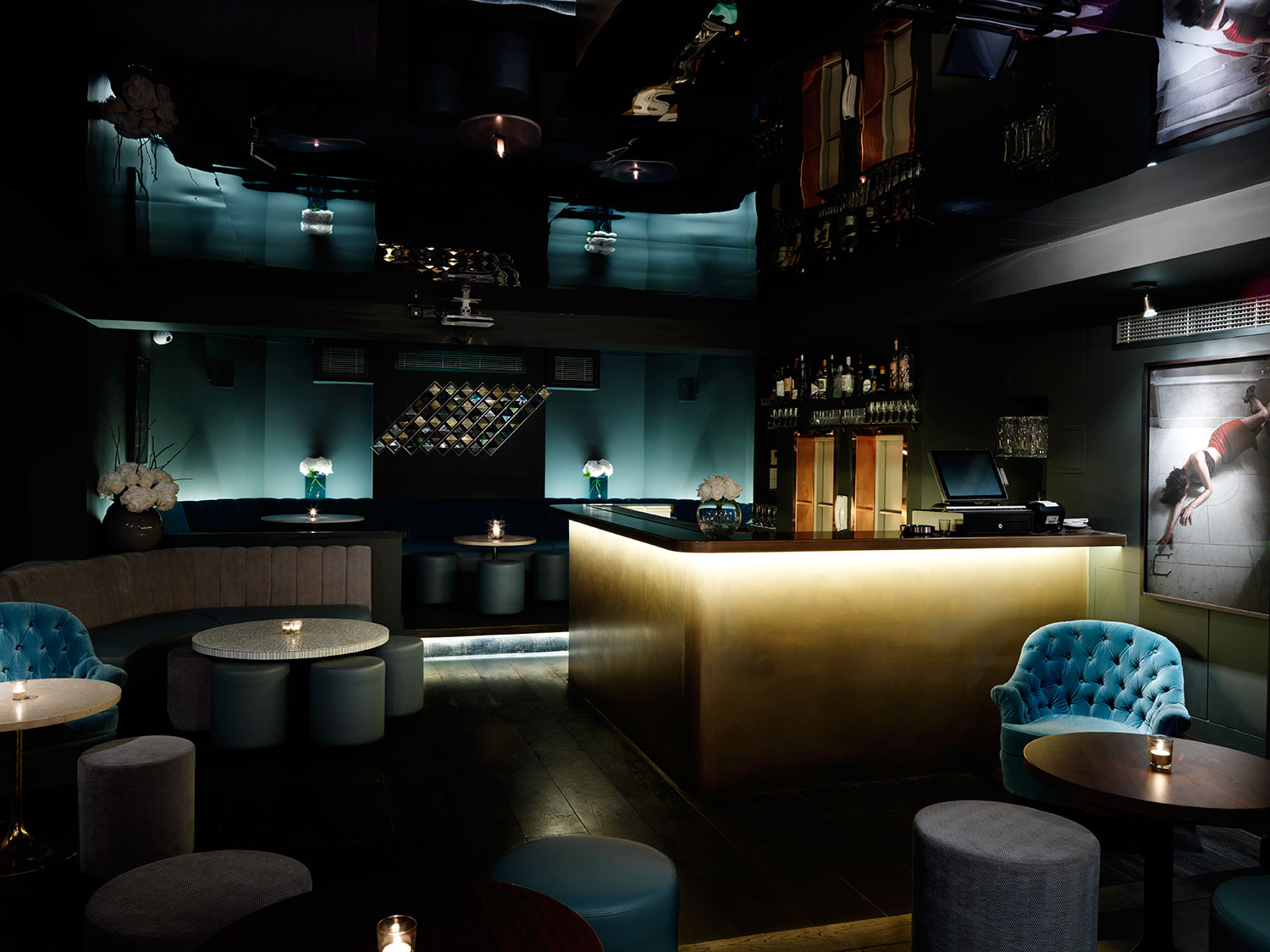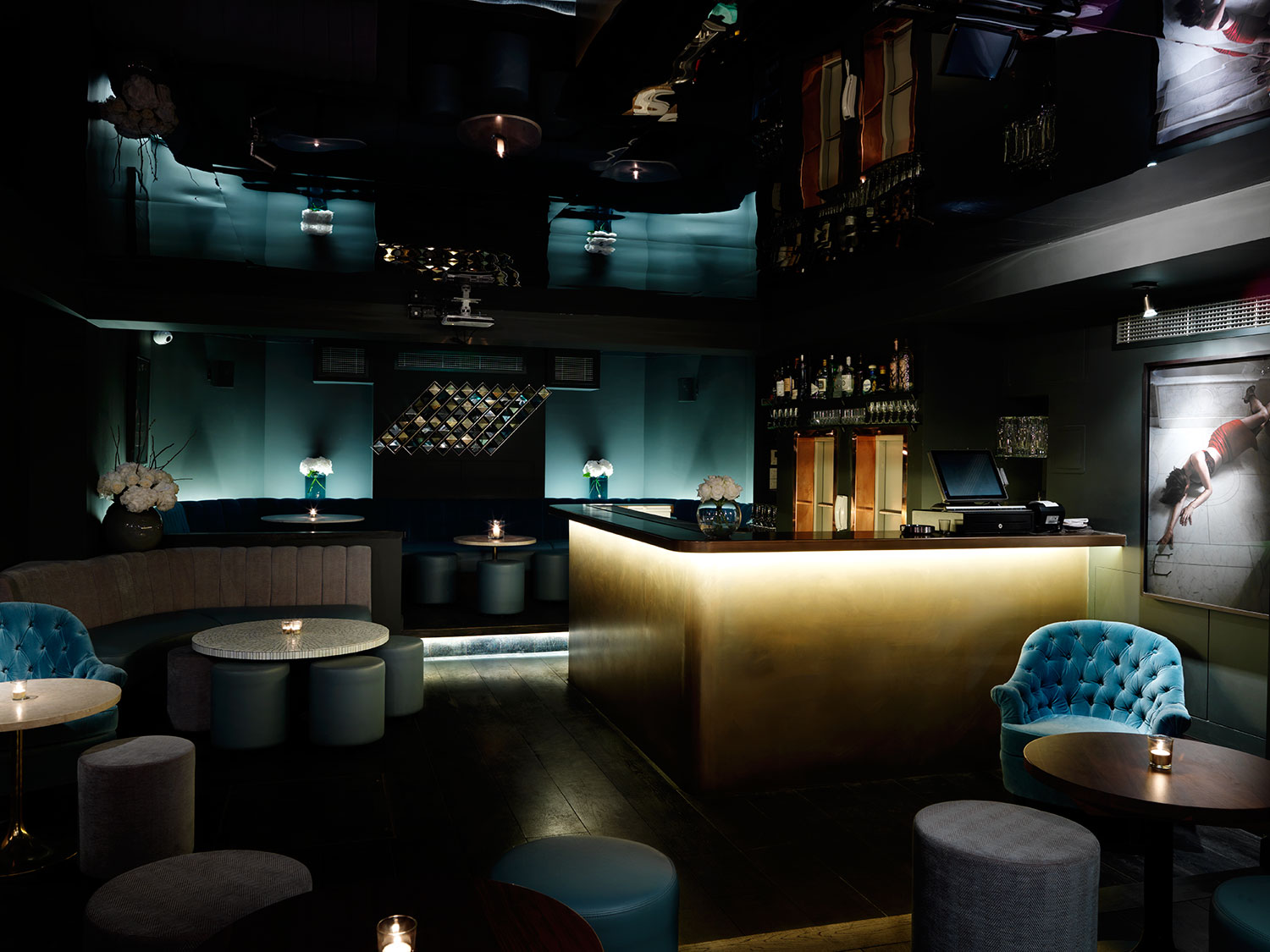 Spread across five floors, Bird of Smithfield has a private dining room and rooftop bar as well as its main restaurant. For those wishing for something truly special however the Birdcage Bar in the basement is available for private parties from 20-65 people. Equipped with its own stage and a late licence, why not engage their Chief Mixologist and partake in your own exclusive cocktail masterclass?
Call reservations on 020 7559 5100
7. The Library at Sketch, London W1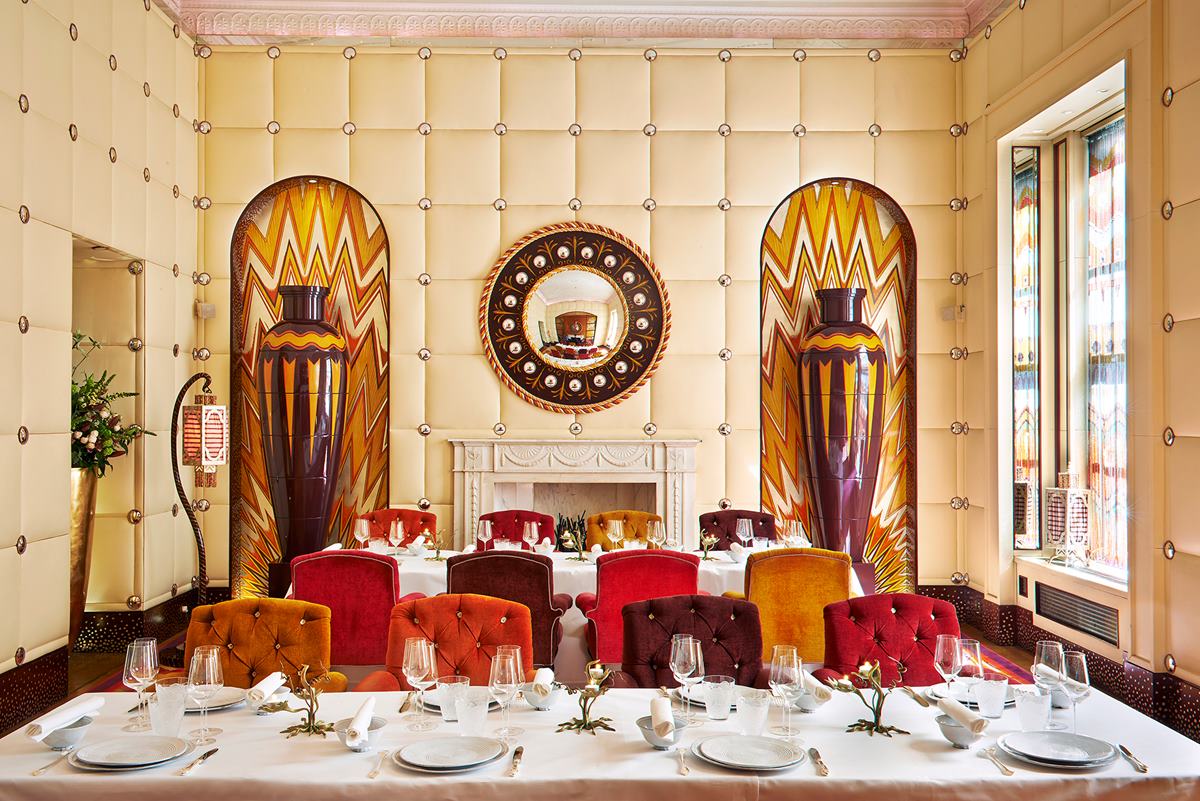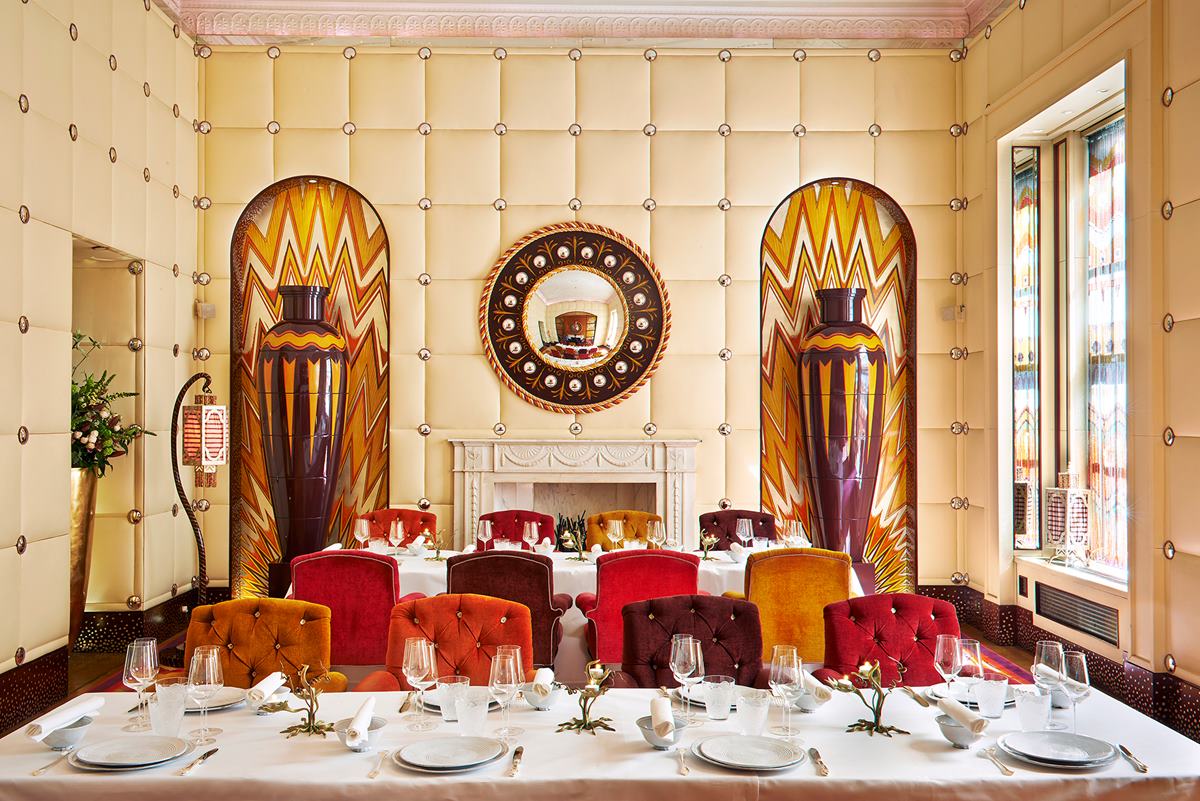 Mourad Mazous's marvellous Sketch has many gorgeous private and event spaces. The Library is suitable for parties up to 24 and is a truly stunning room. Designed by designer Gahban O'Keeffe, all the menus in the two Michelin star restaurant have been created by French Master Chef Pierre Gagnaire. It can be hired for intimate lunches, dinners, weddings, birthday parties, as well as numerous other special events. If more space is required, it can be hired with The Lecture Room.
Call reservations on 020 7659 4500
8. The Garden Room at Great Fosters, Egham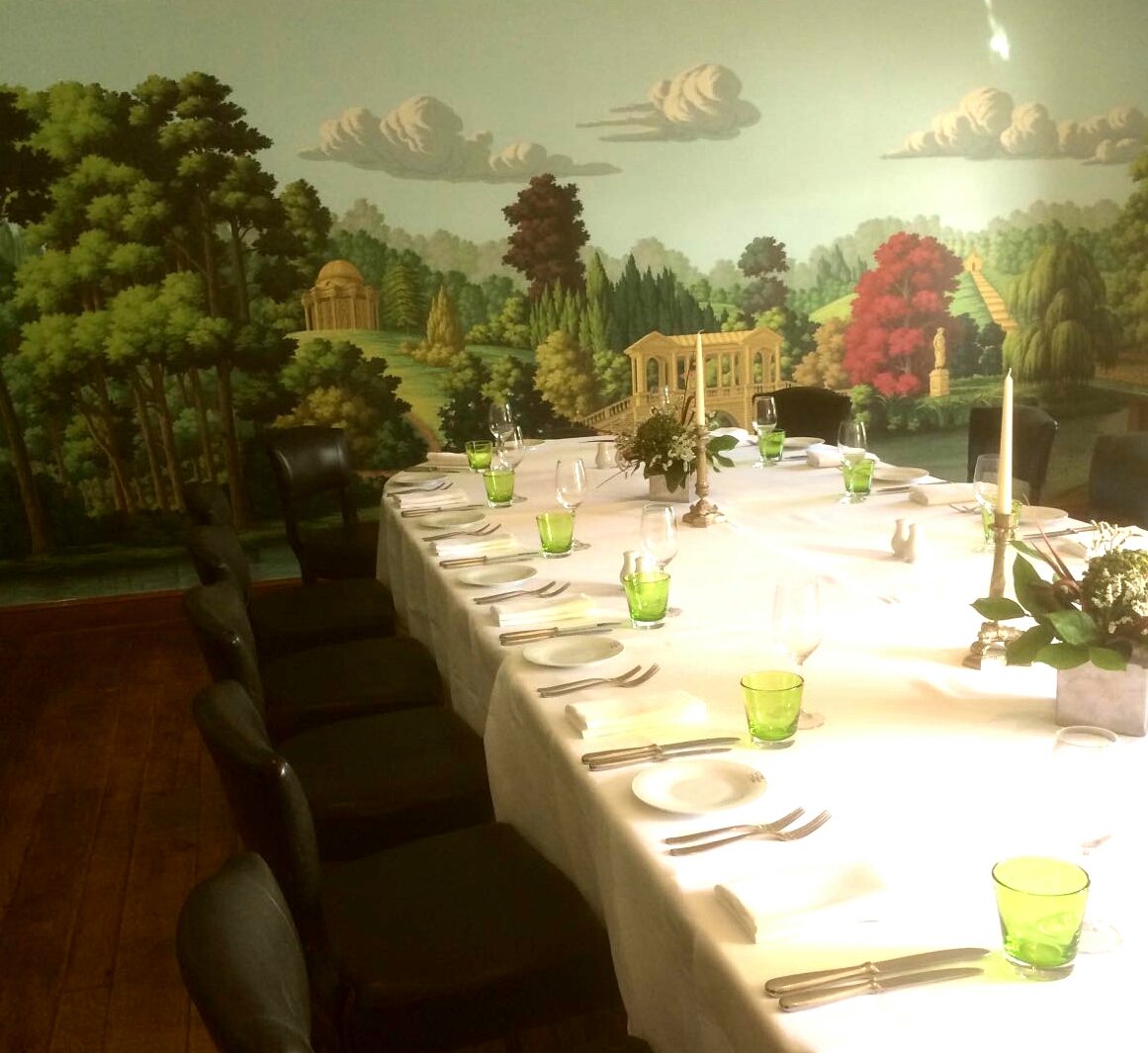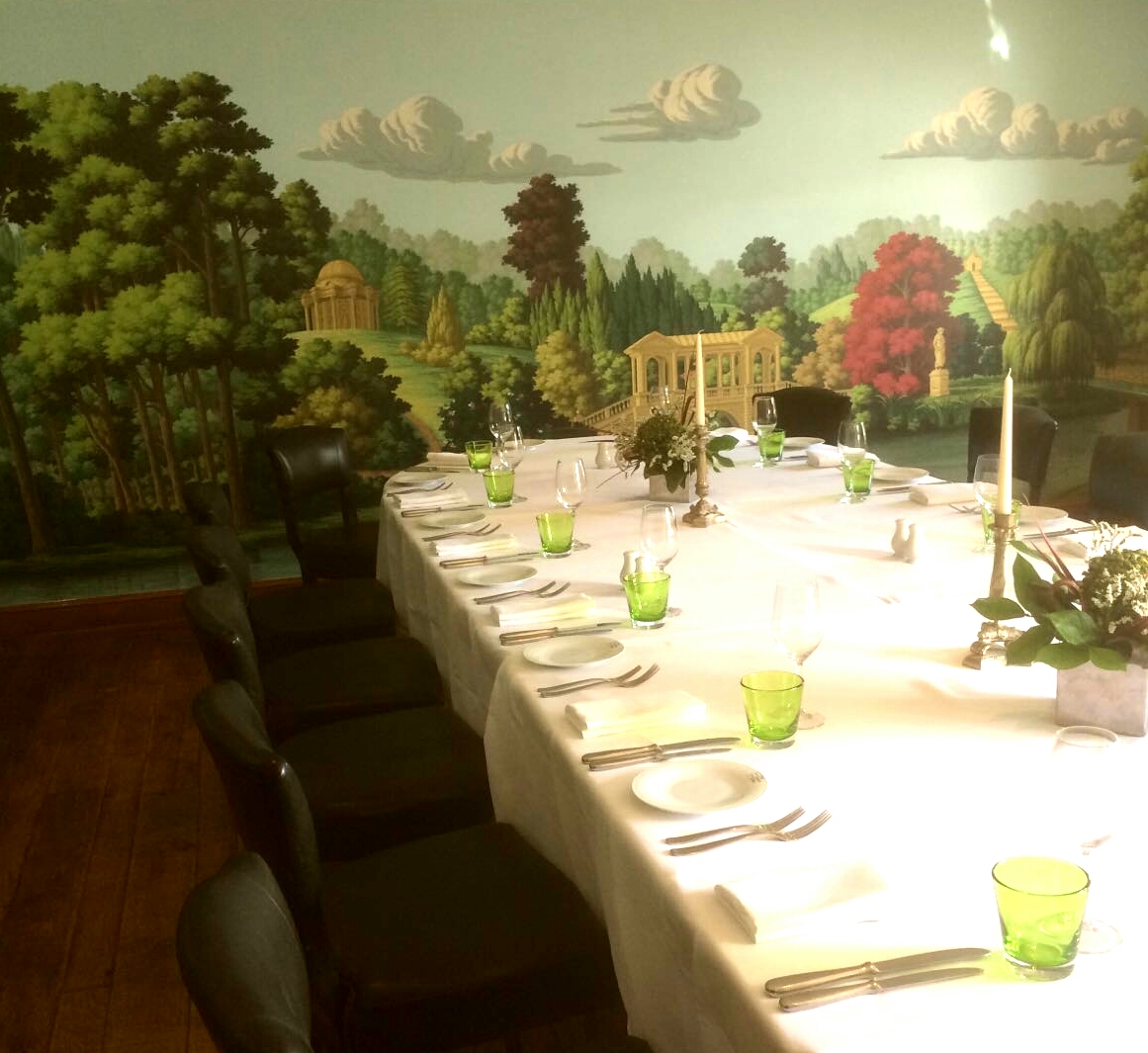 Perfect for an intimate celebration, the recently refurbished Garden Room is situated on the ground floor of the main house. With doors which open up to the terrace overlooking the moat, the room comfortably accommodates up to 16 guests around the dinner table. In winter the open fire is lit and pre-dinner drinks can be served around it.
Call the events team on 01784 433822
9. The Wine Room at Chewton Glen, New Forest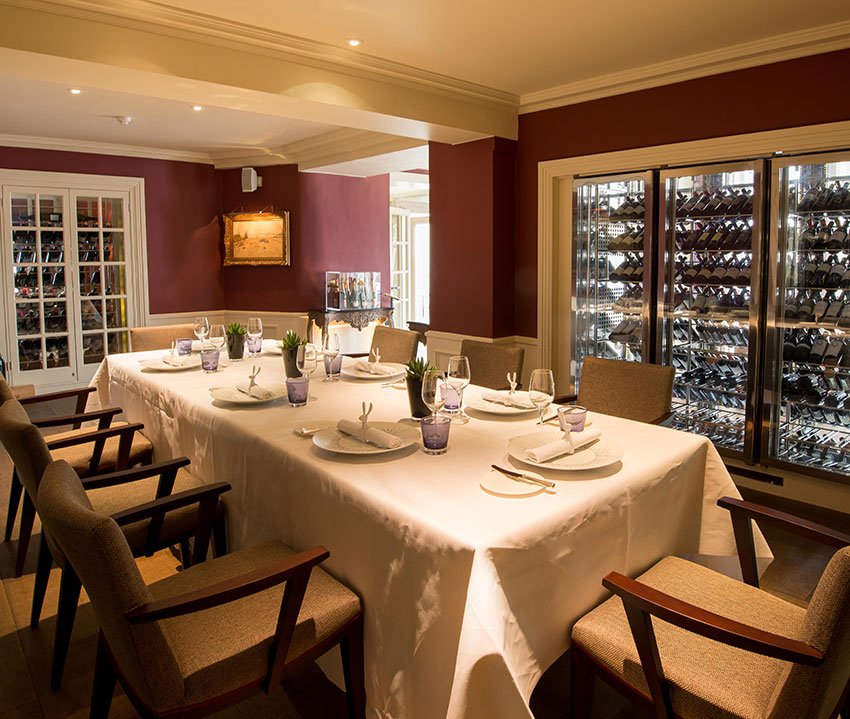 For wine connoisseurs , the beautifully glass fronted cellar in the Wine Room at Chewton Glen will be heaven and temptation all at the same time. Seating up to 20 guests, this is a truly luxurious venue for the perfect intimate dinner.
Call the events team on 01425 275341
10. The Swallow Street Rooms at Bentley's W1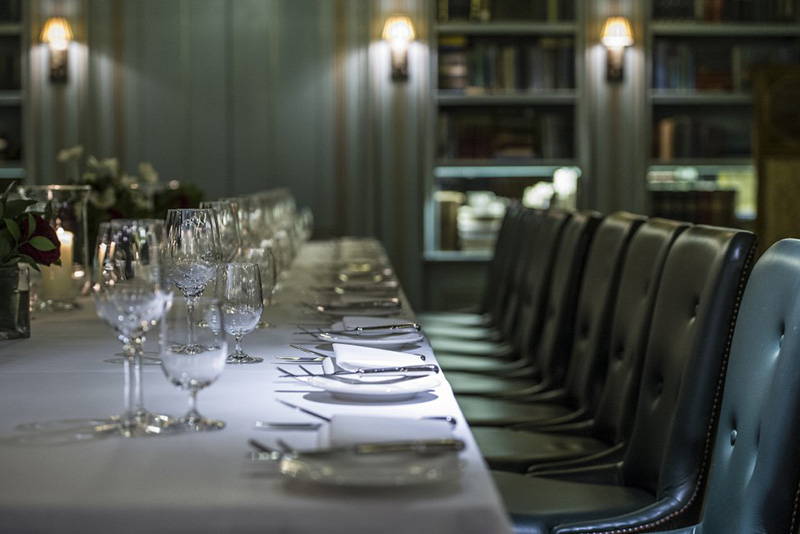 Classed as a 'hidden gem', in the bustle of Piccadilly's famous Swallow Street, these rooms can accomodate 60 people on round tables or 100 guests for a canape party. If you need something more intimate, Richard Corrigan's award-winning venue also boasts the Rib Room for up to 30 guests or the aptly name Crustacea Room for up to 14.
Call reservations on 020 7734 4756
Benefits and Privileges are available at all of the venues listed above via the Luxury Restaurant Club. For more details click here.