Granny's Meringue Cake, by Ox Barn, Thyme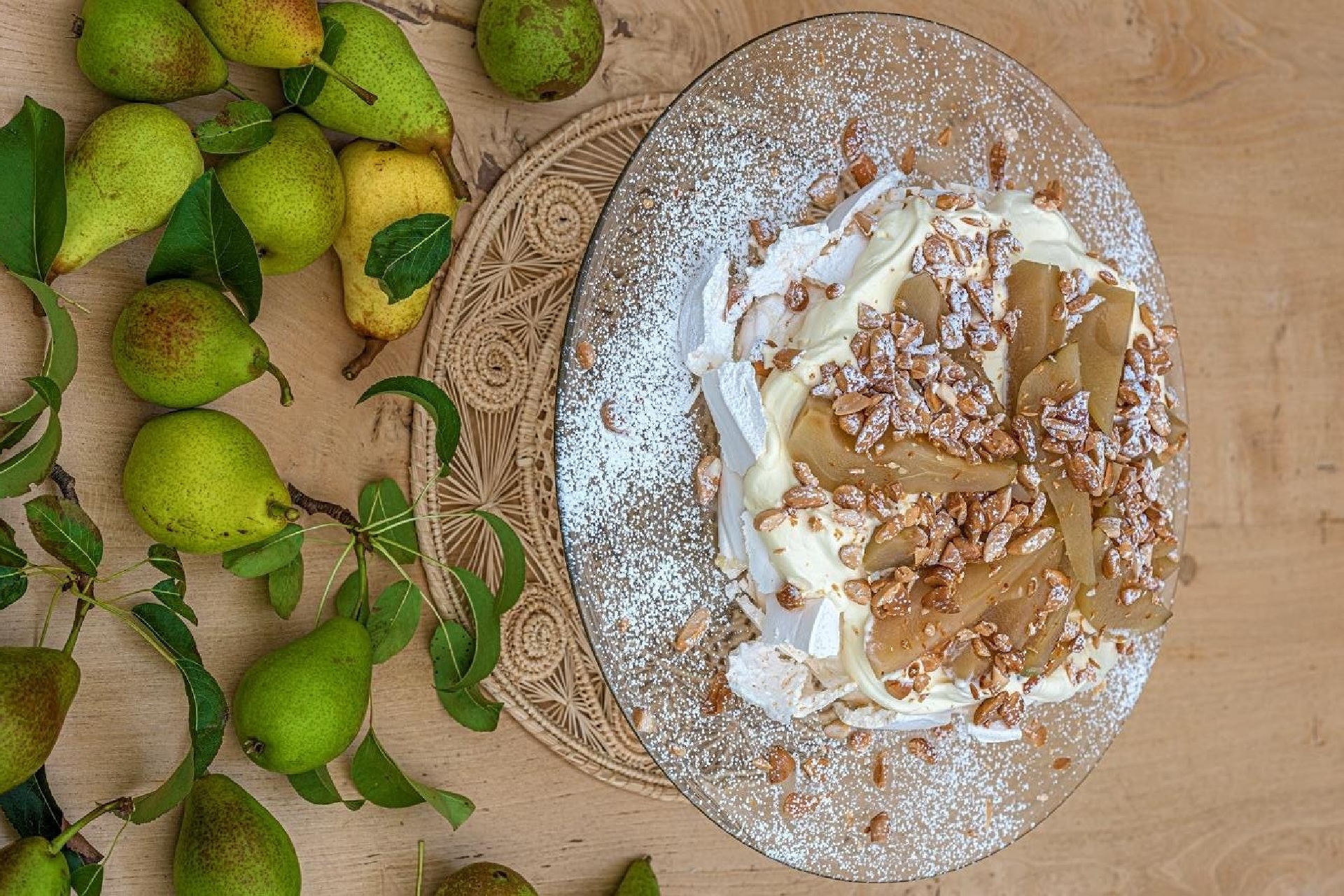 Cook at Home
This wonderful recipe from Ox Barn at Thyme is a delicious take on a traditional meringue. The poached pears give the cake a refreshing, fruity tang that lifts your tastebuds and leaves you wanting that extra slice!
Ingredients
For the meringue cake
4 egg whites, approximately 150g
300g caster sugar
½ tsp cider or white wine vinegar
1 level tsp cornflour
cream, gently whipped
poached pears, see below, cut into quarters
handful of blanched and toasted almonds, chopped
---
For the poached pears
4 pears
1 lemon, rind peeled into strips, juice reserved
500ml white wine
350g caster sugar
1 vanilla pod, split, seeds scraped out
3 bay leaves
10 black peppercorns
---
Method
To make the meringue cake
Preheat the oven to 110C/Gas ¼.
In a mixer, beat the egg whites in a scrupulously clean and dry bowl until they form stiff peaks.
Bit by bit, slowly pour in the sugar until the mix is stiff and glossy.
Then add the vinegar and cornflour and beat until incorporated (no more than 5-10 seconds).
Gently spoon the mixture onto an oven tray covered with a piece of baking paper and bake for 1 hour.
Take it out and let it cool completely.
Top with whipped cream, poached pears and almonds.
To make the poached pears
Peel the pears and add the lemon juice to prevent them from browning.
Put all the ingredients except for the pears into a pot with 500ml water.
Bring to a simmer and drop in the pears.
Cover them with a circle of baking paper, so that they stay under the surface, and allow them to soften. Don't let the liquid boil, because that will make them break apart.
After about 20 minutes, test the pears with a paring knife; they should be soft to the core but holding their shape. Remove from the heat and allow to cool.
Ox Barn, Thyme, Southrop Manor Estate, Southrop, Gloucestershire, GL7 3NX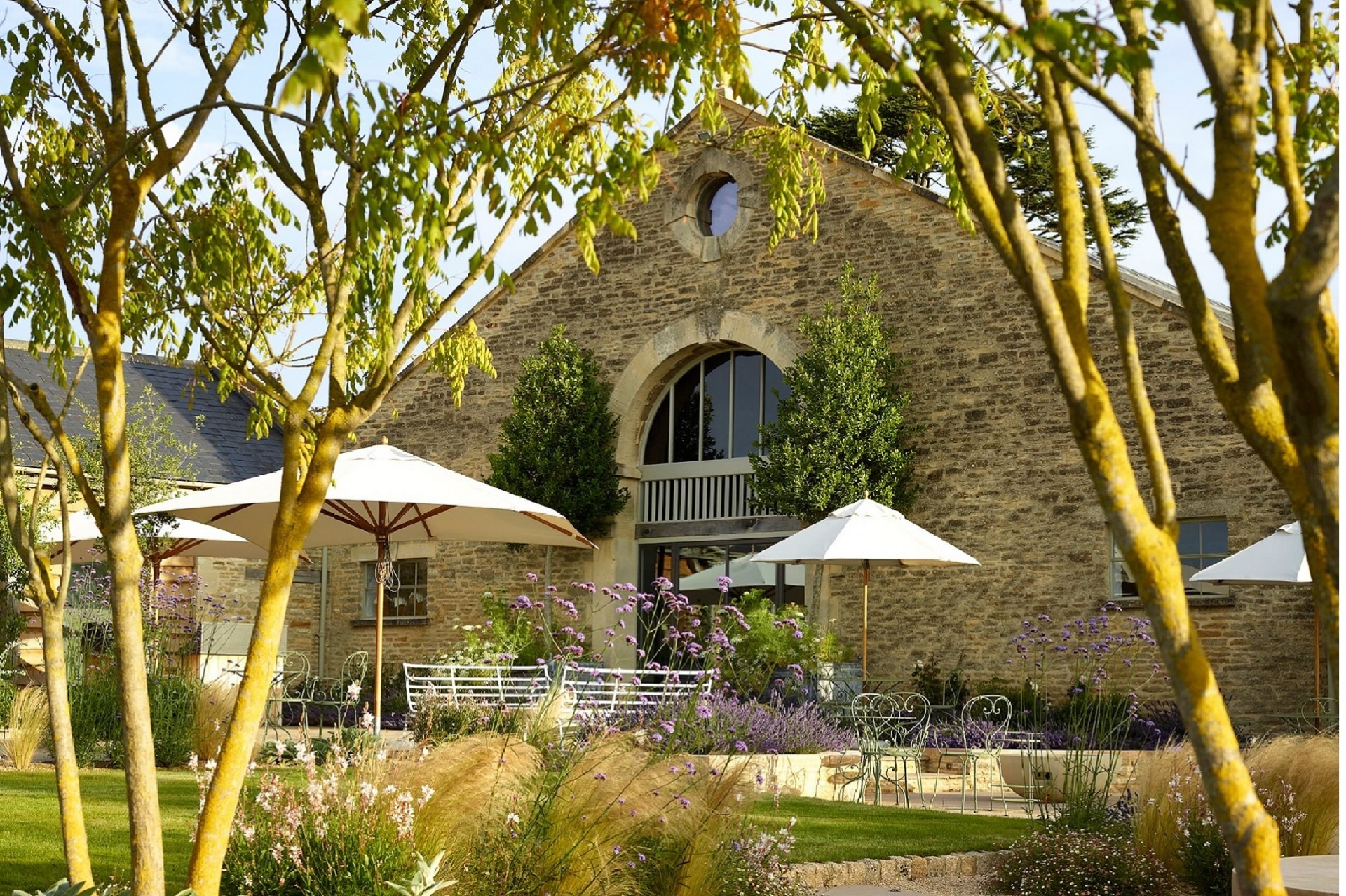 Cook at Home – Dine at Home – Dine at Restaurant
with the Luxury Restaurant Club
Not a member? Become a Luxury Restaurant Club Member to gain exclusive privileges at the UK's most awarded restaurants, from £8 per month