Charlie Hibbert's wild garlic, spinach & fennel soup with a poached egg.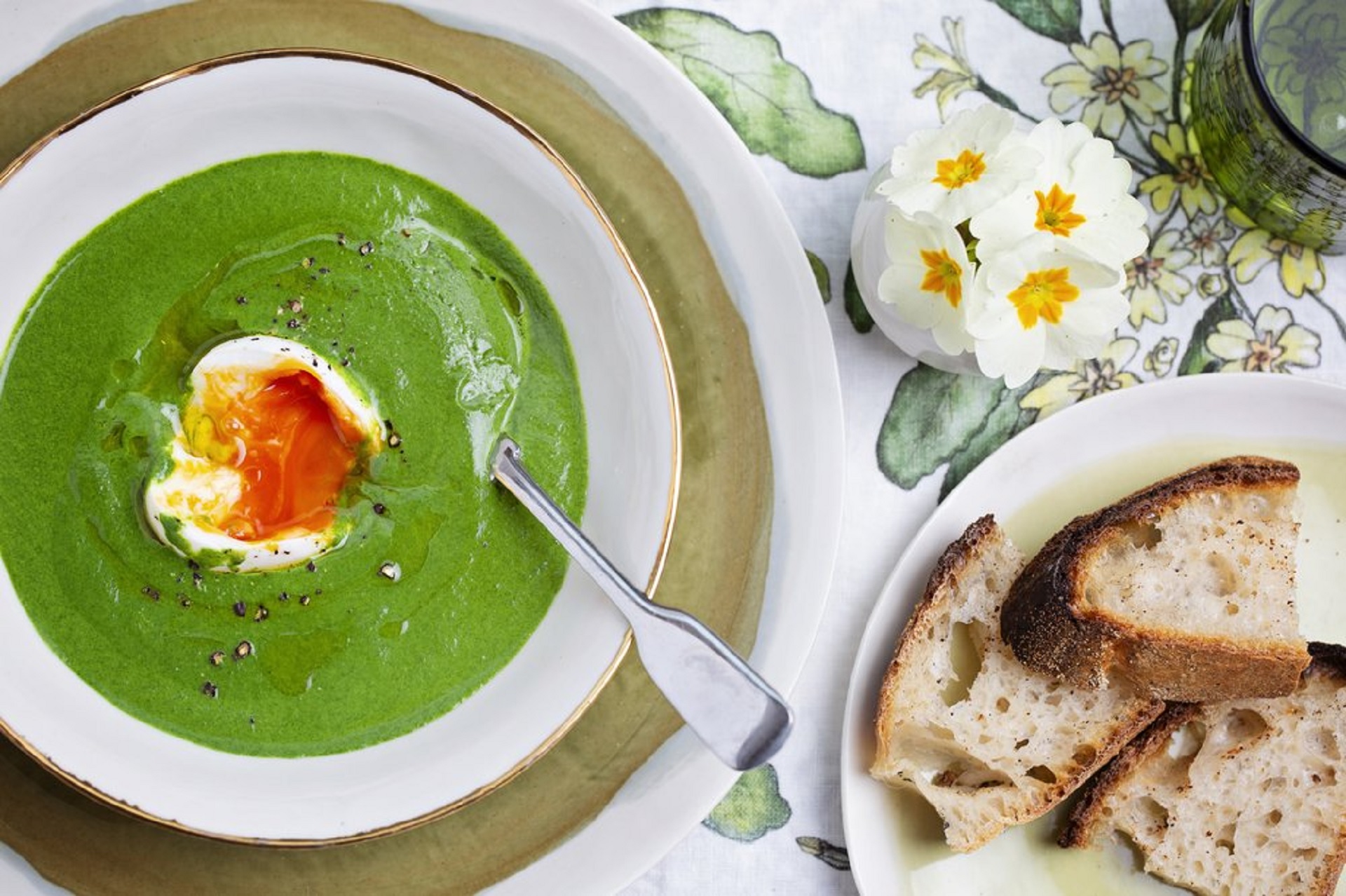 Cook at Home
Chef Charlie Hibbert's food at Thyme reflects the seasons in every mouthful. Harvesting the acres of kitchen garden and herb beds at this Cotswold haven has started in earnest, with their delicious bounty being used for Charlie's new lunch menu, going live this weekend, May 14th 2022. Although not a vegetarian menu, Charlie's has a selection of seasonal favourites including white asparagus and ricotta crostini, globe artichoke & vinaigrette and asparagus & ajo blanco and almonds, which very much nod to National Vegetarian Week, starting on Monday 16th May 2022. And though now in flower, wild garlic leaves are still brimming with flavour and widely available to forage by riversides and in woods, so Charlie's given us a mouth-watering wild garlic soup recipe that is easy to make and will be a real crowd pleaser.
Ingredients
For the Soup
A knob of butter
1 onion, peeled
4 sticks celery
2 heades fennel
1 medium sized potato, peeled
4 cloves garlic, peeled
400g wild garlic, picked & washed
600g spinach
Sea salt flakes & freshly cracked pepper
A little olive oil to serve
4 whole eggs
a splash of white wine vinegar
---
Method
Roughly chop the onion, celery, fennel, potato and garlic.
Melt a knob of butter in a large pot over a medium heat and sweat the vegetables in the lidded pot for around 5 minutes.
As they start to cook, cover them with water and allow the pot to come up to a simmer.
While this is happening, it is important to blanch the garlic, otherwise the soup can end up a swampish colour rather than the vibrant green that catches the eye.
To this end, bring another pot of water to the boil and cook the wild garlic for 30 seconds. Drain it and refresh in iced water to halt the cooking process.
Once the vegetables are cooked through, stir through the spinach and wild garlic, season and blend until silken.
Pass the soup through a fine mesh sieve and set aside.
Bring a small pot of water with a splash of white wine vinegar to a simmer.
Gently crack each egg into a cup and tip into the water. Allow the eggs to cook for three minutes, then gently lift them out of the water and let them drain on a piece of kitchen paper.
To serve, ladle a portion of soup into waiting warm bowls, float a poached egg in the centre.
Dress with a smattering of olive oil and a crack of pepper.
Ox Barn, Thyme, Southrop Manor Estate, Southrop, Gloucestershire, GL7 3NX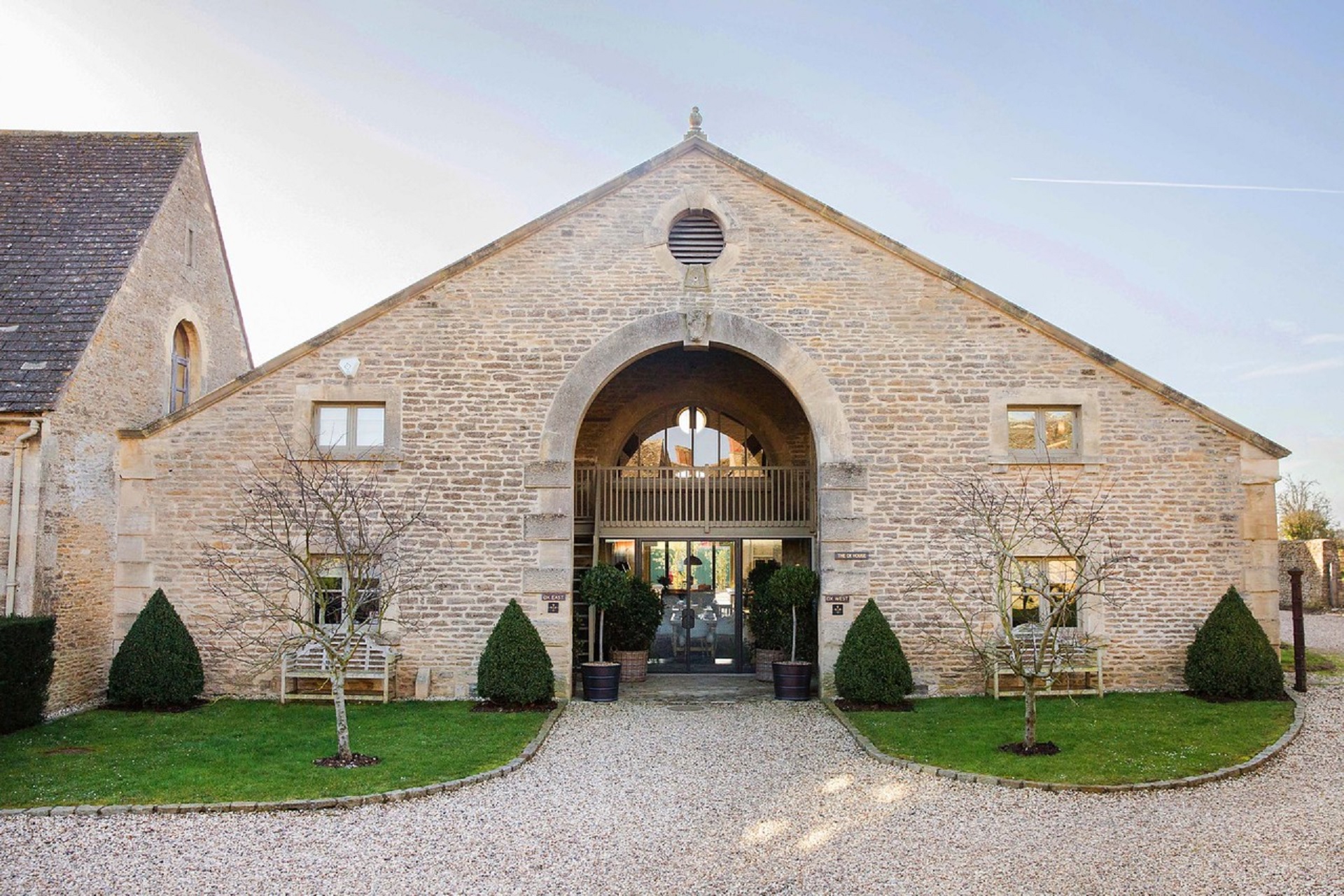 Cook at Home – Dine at Home – Dine at Restaurant
with the Luxury Restaurant Club
Not a member? Become a Luxury Restaurant Club Member to gain exclusive privileges at the UK's most awarded restaurants, from £8 per month