Zeitgeist Restaurants – where to dine right now
Edgy but elegant or timeless glamour, it's an art form to create a zeitgeist restaurant. Attention to detail must ensue at every level to stop it becoming a fashion fad – from its concept, cuisine, service delivery, all through to the design of the crockery. Each restaurant has its own opening story to draw the crowds, and the individuals experience creating the durability. The one ingredient they all have in common is that dining at them makes us feel good about ourselves.
We round up 13 of the most in demand restaurants right now. None clamour for advertising and some keep their website to the bare minimum with just address and phone number. Stay in tune to what's current right now and, where you can, book up: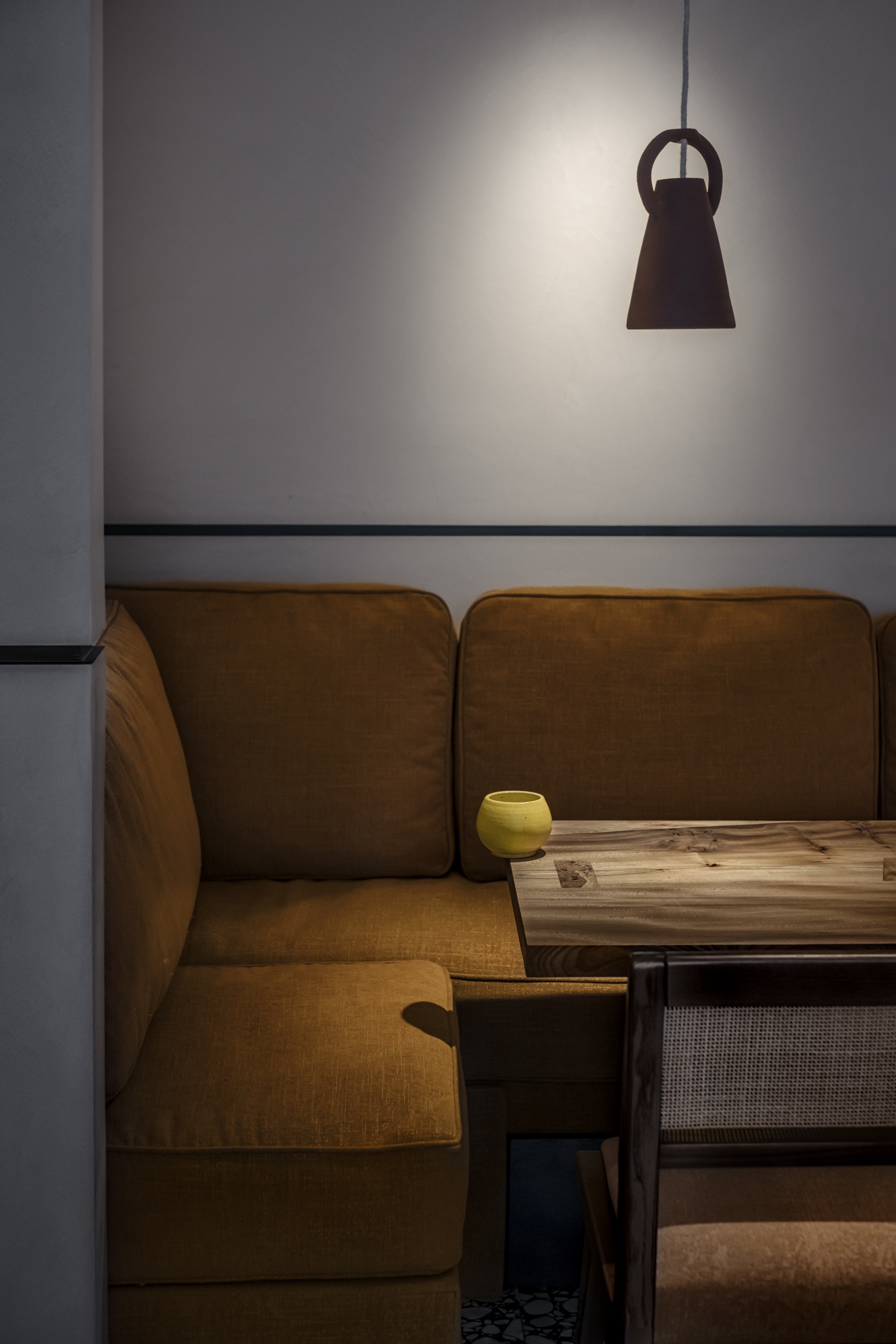 London is always a hot bed of the new and exciting and they don't come more so than this. Ikoyi, a restaurant that produces a modern twist on authentic West African flavours, was born in July 2017 in St James's Market.
We say Ikoyi was 'born' because it conceptualised from the two partners honing their skills in the best restaurants around to deliver the whole package: A chic but sparse dining space using natural materials, including beautiful handcrafted ceramics and wood, an open kitchen too, setting a warm welcoming atmosphere. Each and every detail of the restaurant has been considered, with a focus on specialist and artisan craftsmanship. Reservations for lunch are not always necessary but dinner is recommended.

After a decade working at the three Michelin-starred Gordon Ramsay in Chelsea, of whom she describes as her "great mentor", Clare Smyth launched her own restaurant in August 17 showcasing her vision of informal luxury.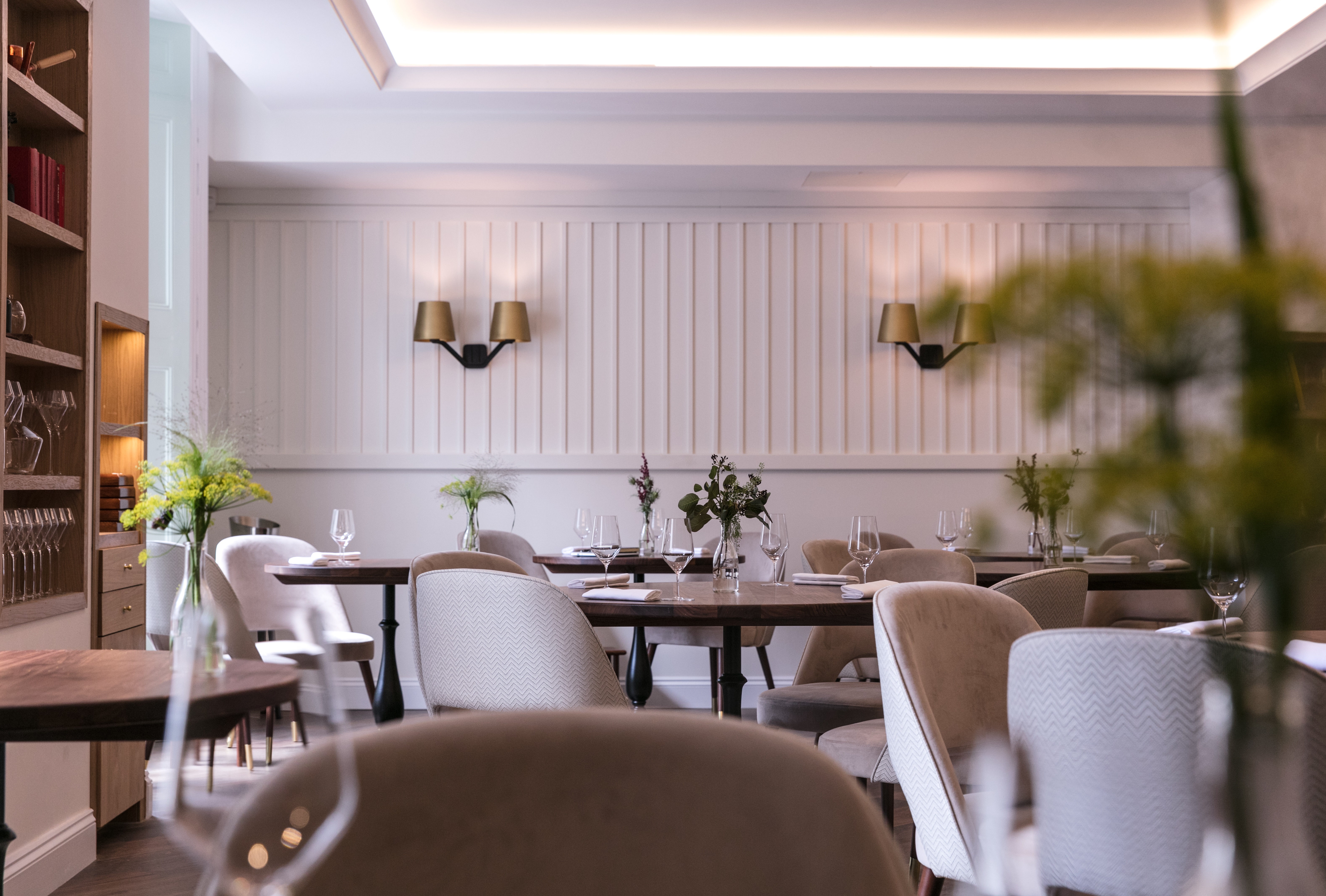 Saunter down to Core in fashionable Notting Hill, but be warned – the waitlist is currently around one month, depending on when you want to go.  However, they do take a small number of walk-ins to the bar area too if you want to brave it.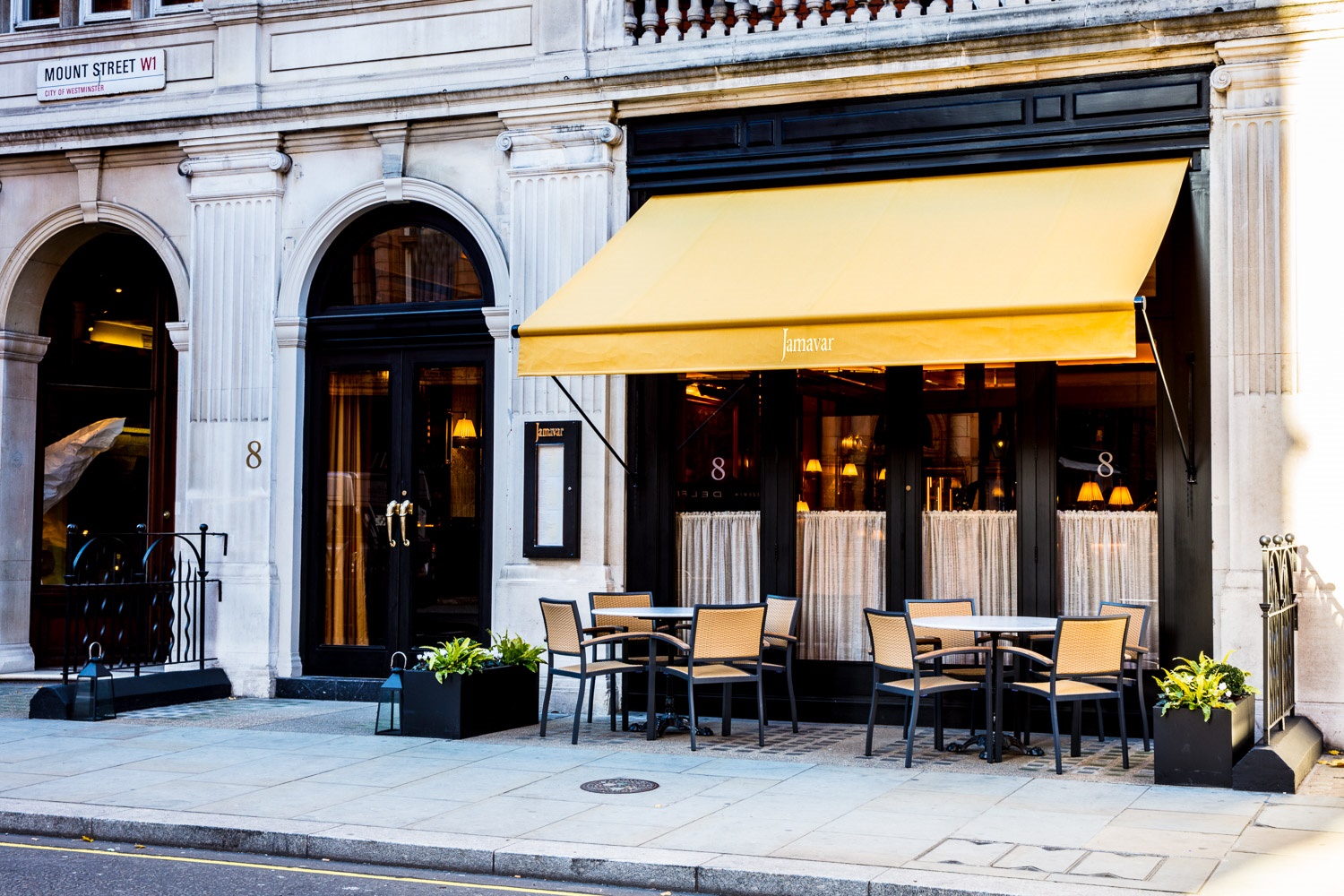 Jamavar is another restaurant that celebrated attaining its first Michelin star ahead of its first birthday.  Named after the intricate and vibrant 16th century shawls of Kashmir, Jamavar is the culinary crown to The Leela Palaces, Hotel and Resorts.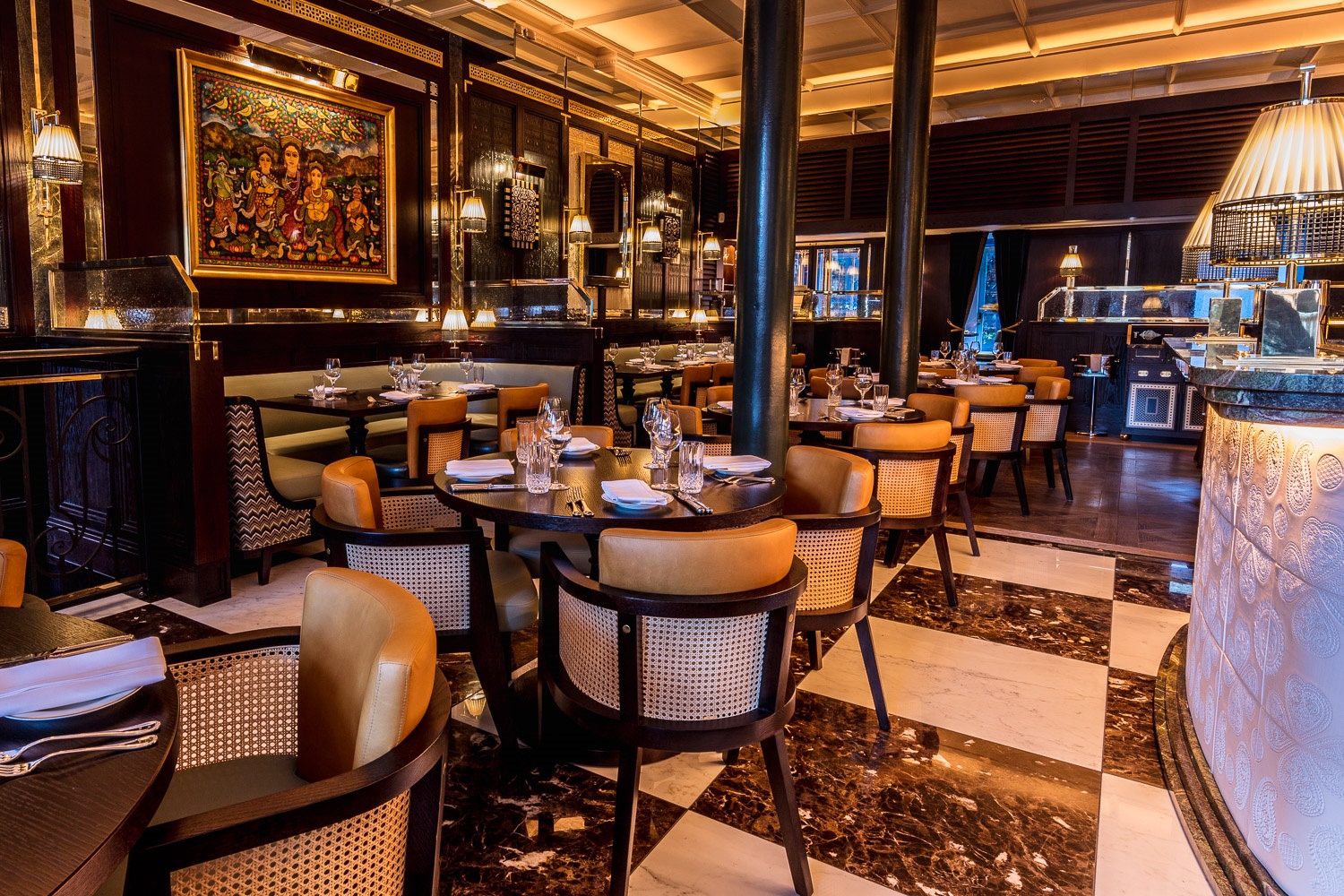 The kitchen team is led by Executive Chef Rohit Ghai, of revered culinary pedigree (Gymkhana, Trishna, Benares). Jamavar London reflects the essence of its siblings and takes an authentic approach to Indian cuisine from across the majestic sub-continent. In total it seats 108 over two floors, inclusive of private dining,  on street level and lower ground with both being equally desirable. Typically for weekend dining (i.e. Friday and Saturday nights) and some mid-week, you will need to ensure to book two to three weeks in advance.  Lunch is also available with some exceptional set menu prices: 2 Course £22 / 3 Course £27 / 4 Course £32, so don't chance it, book it.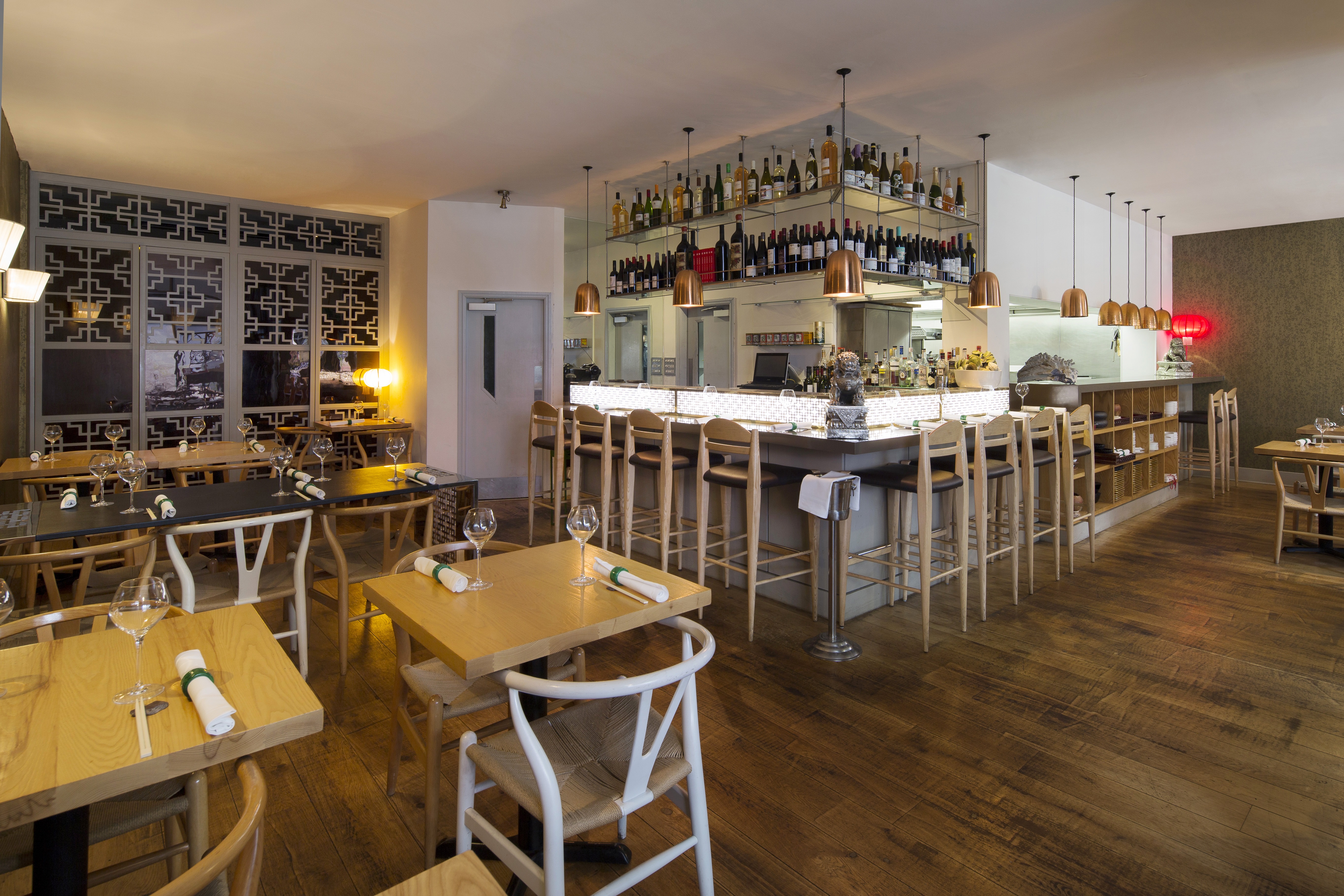 Buoyed by attaining its first Michelin star in October 17, A.Wong joins the small elite of six Chinese restaurants with stars.
A.Wong has been serving authentic Chinese cuisine since 2011, with a focus on showcasing the diversity of the country's food culture with an innovative and modern take on traditional Chinese flavours and techniques.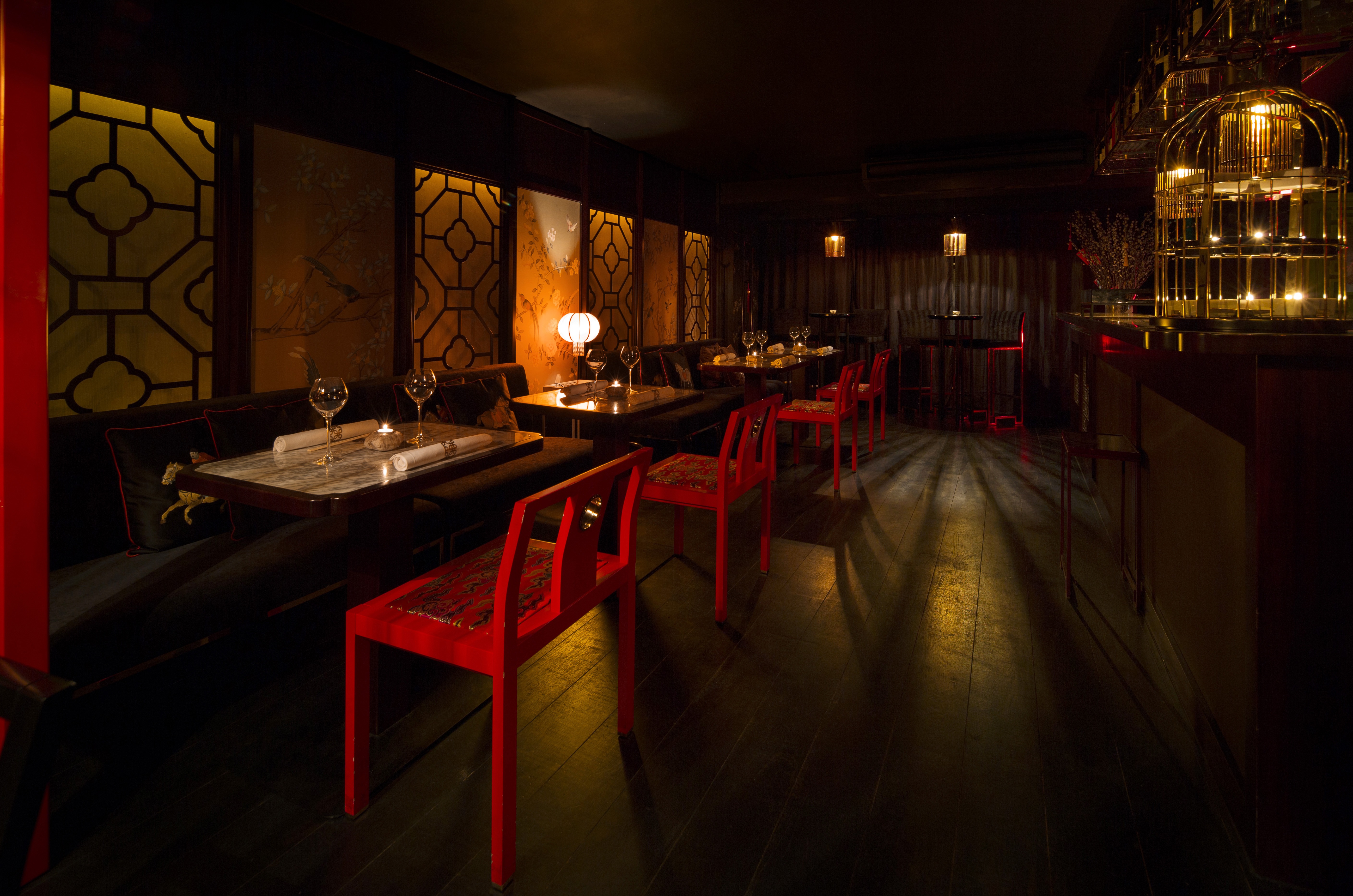 The cumulation of Andrew's work is showcased in the restaurant's menu from it's dim sum lunch to the a la carte dinner menu and highlighted by the 10 course 'Taste of China' tasting menu, where each dish is inspired by a specific region of the country.
Every service is more or less fully booked from now until the end of the year, with the booking system just being opened up for January. You can probably still be lucky and steal a table if you're booking for a midweek lunch.
If you want to go and eat the Peking Duck Tasting Menu (which usually needs to be ordered 2 days in advance) you're out of luck as they are fully booked until the new year. Because the menu uses the whole duck and each takes two days to prepare, the restaurant can only serve 3 per service, so they're maxed out on peking duck until January.
Welcome to the bizarre and down-right different. Not for the faint-hearted or the precious, expect pumping house music, imaginative bold flavours of Asian-European small plates and cocktails, in an off-beat basement setting.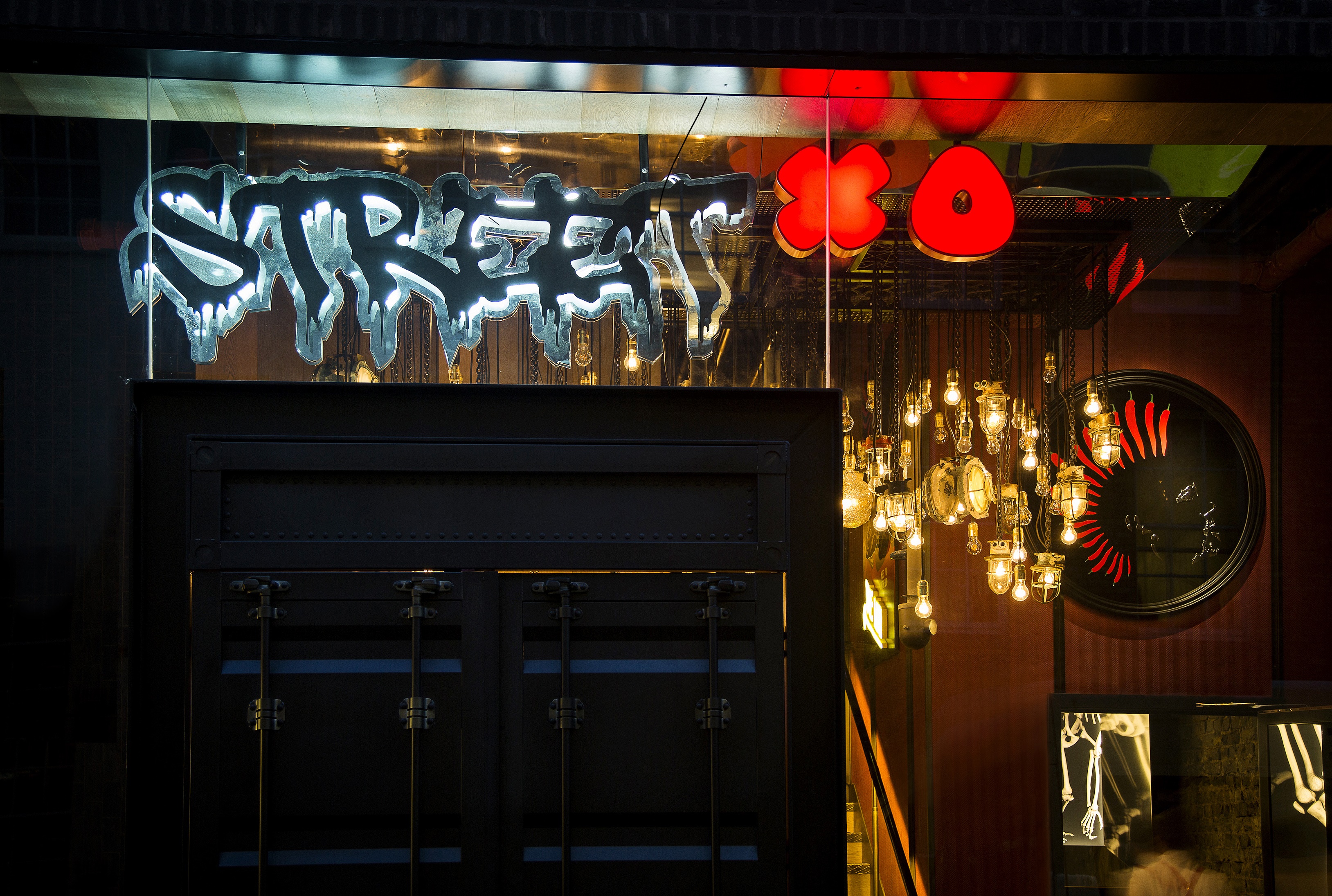 In street-food style, dishes come when they are ready – which could be all at once… or not. But when it comes its great, for the chef patron is none other than Dabiz Munoz, Madrid's only three Michelin star holder who launched StreetXO in October 16. Popular always, and booking a month out.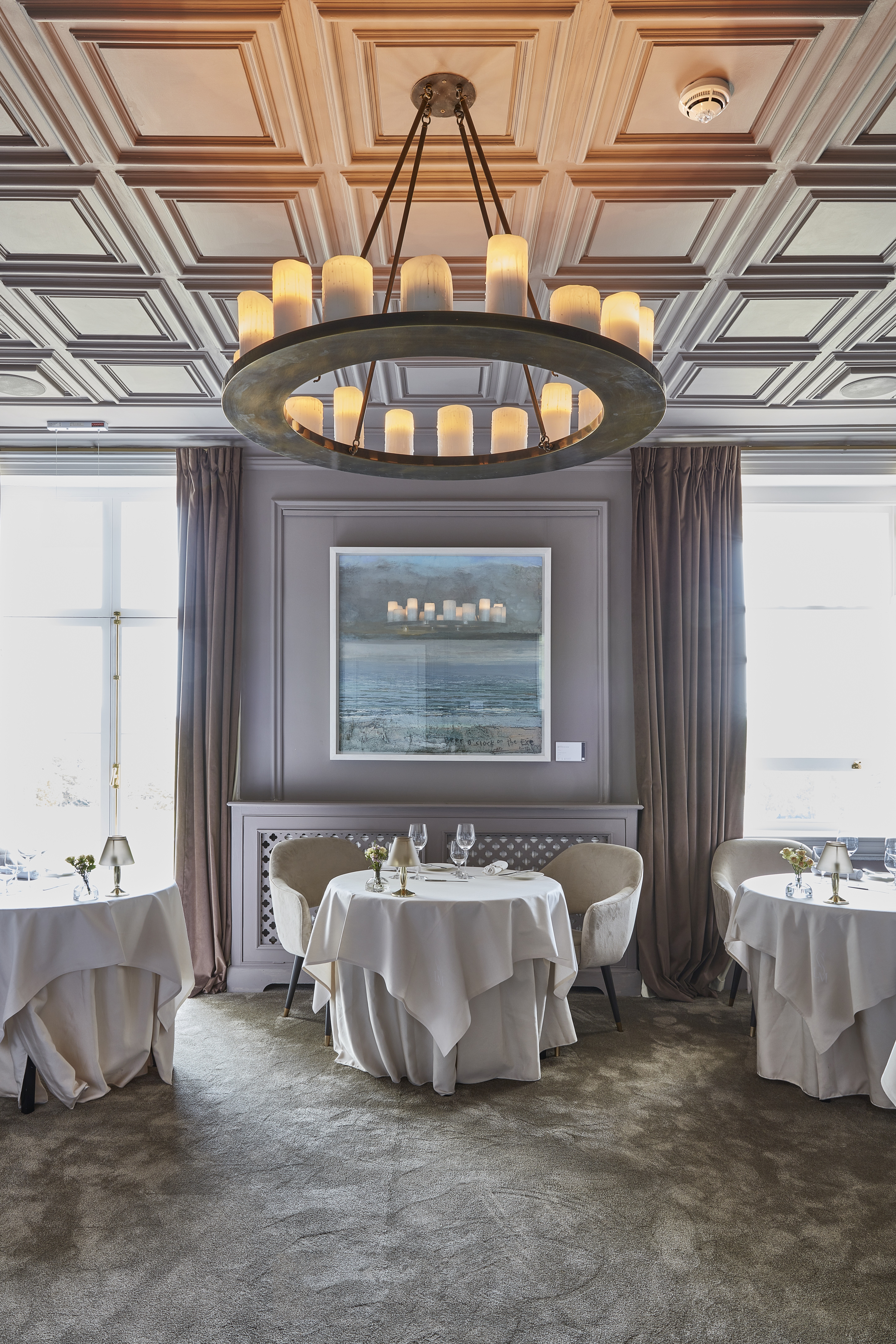 Looking for an inspiringly stylish break in a dream destination, and within the UK? Lympstone Manor is a location that ticks all boxes and it also happens to have some of the finest Michelin dining around from hotel chef patron, Michael Caines.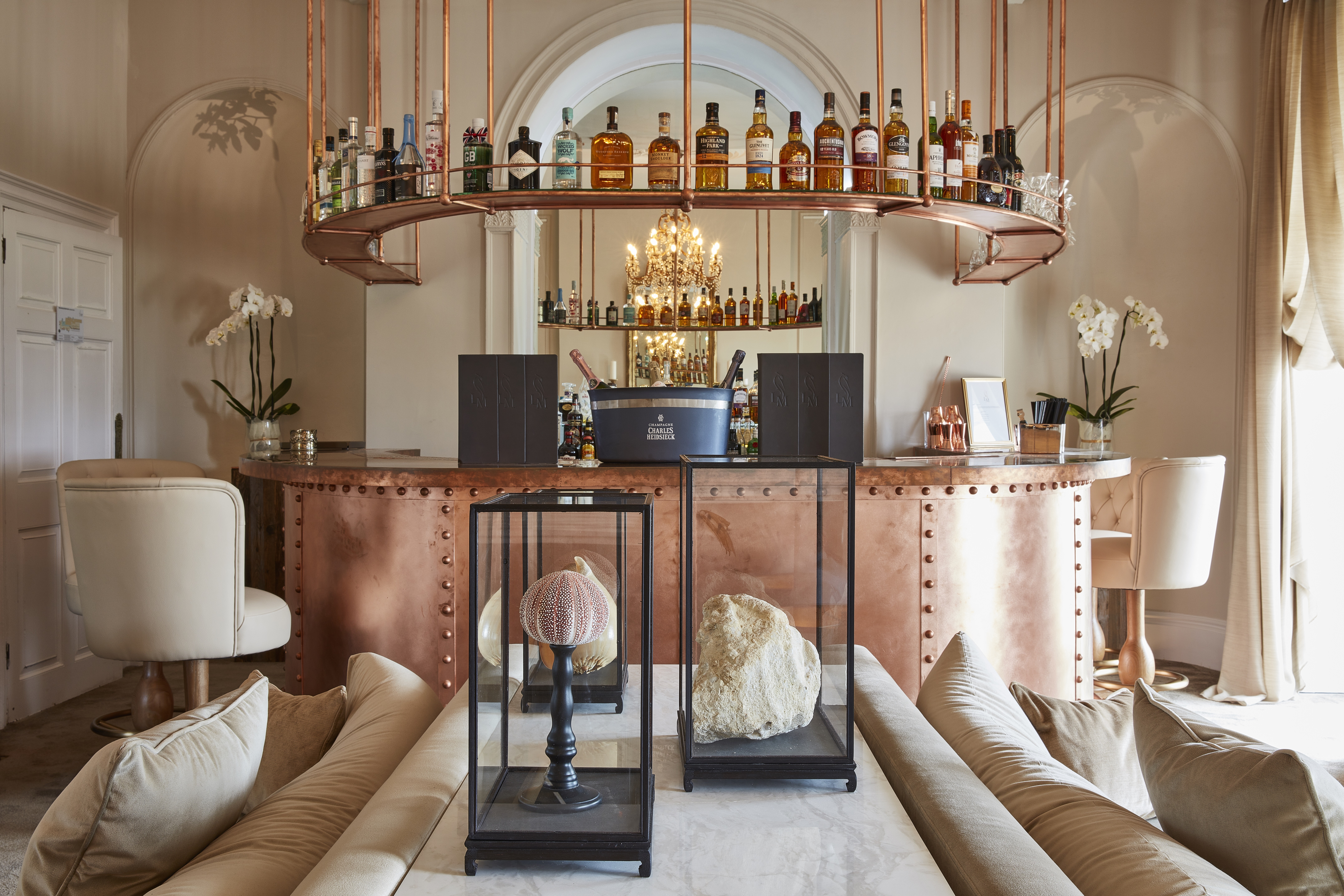 Lympstone has three remarkable dining rooms which provide a beautiful intimate atmosphere whatever day you dine, or meal period you choose. You can be lucky and get in for lunch, but for dinners at the weekend you'll definitely need to book well in advance, or, better still book in one of the 21 guestrooms to die for.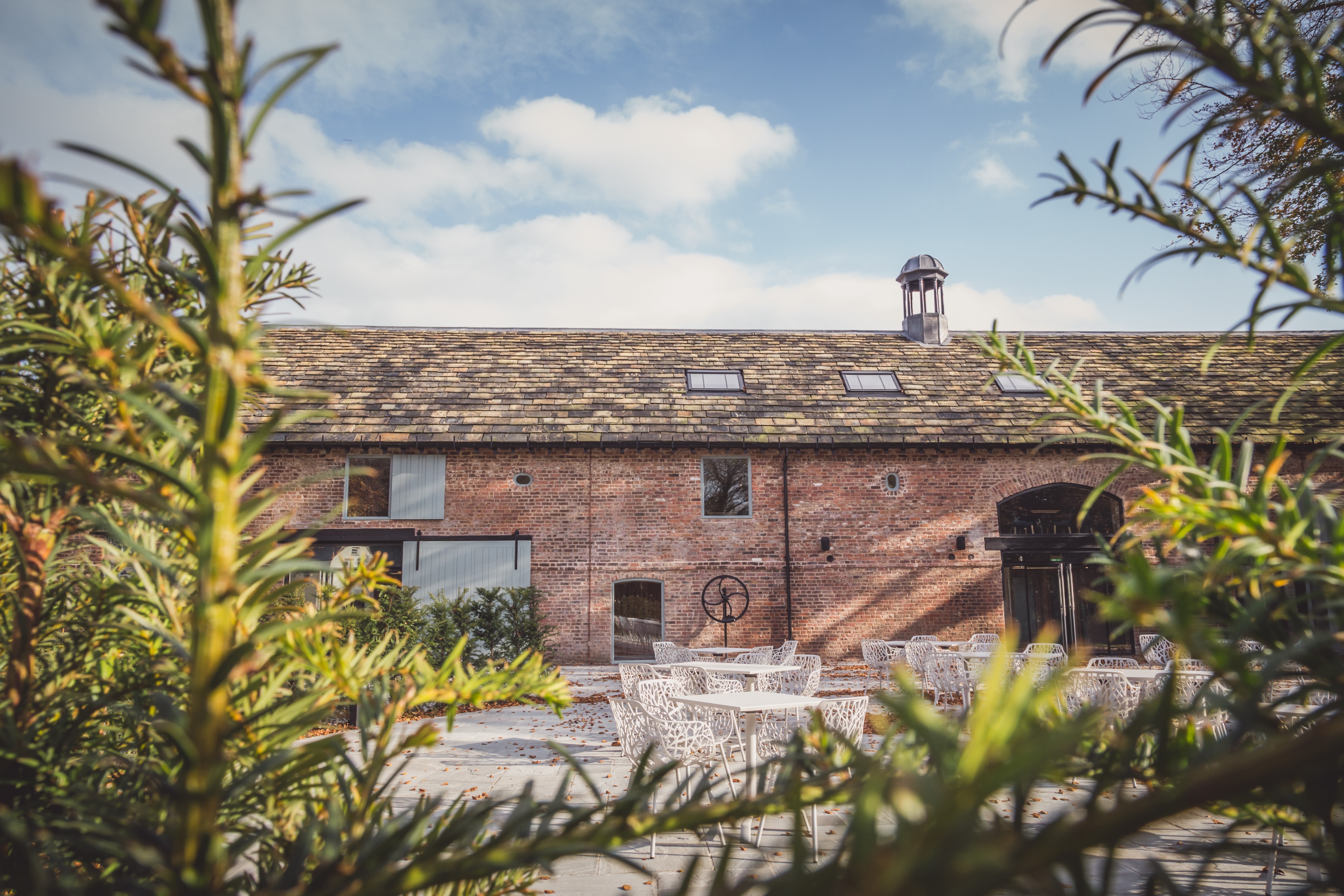 The Barn at Moor Hall, opened 25th October 17, is the second restaurant in the already hugely popular restaurant with rooms from chef patron, Mark Birchall.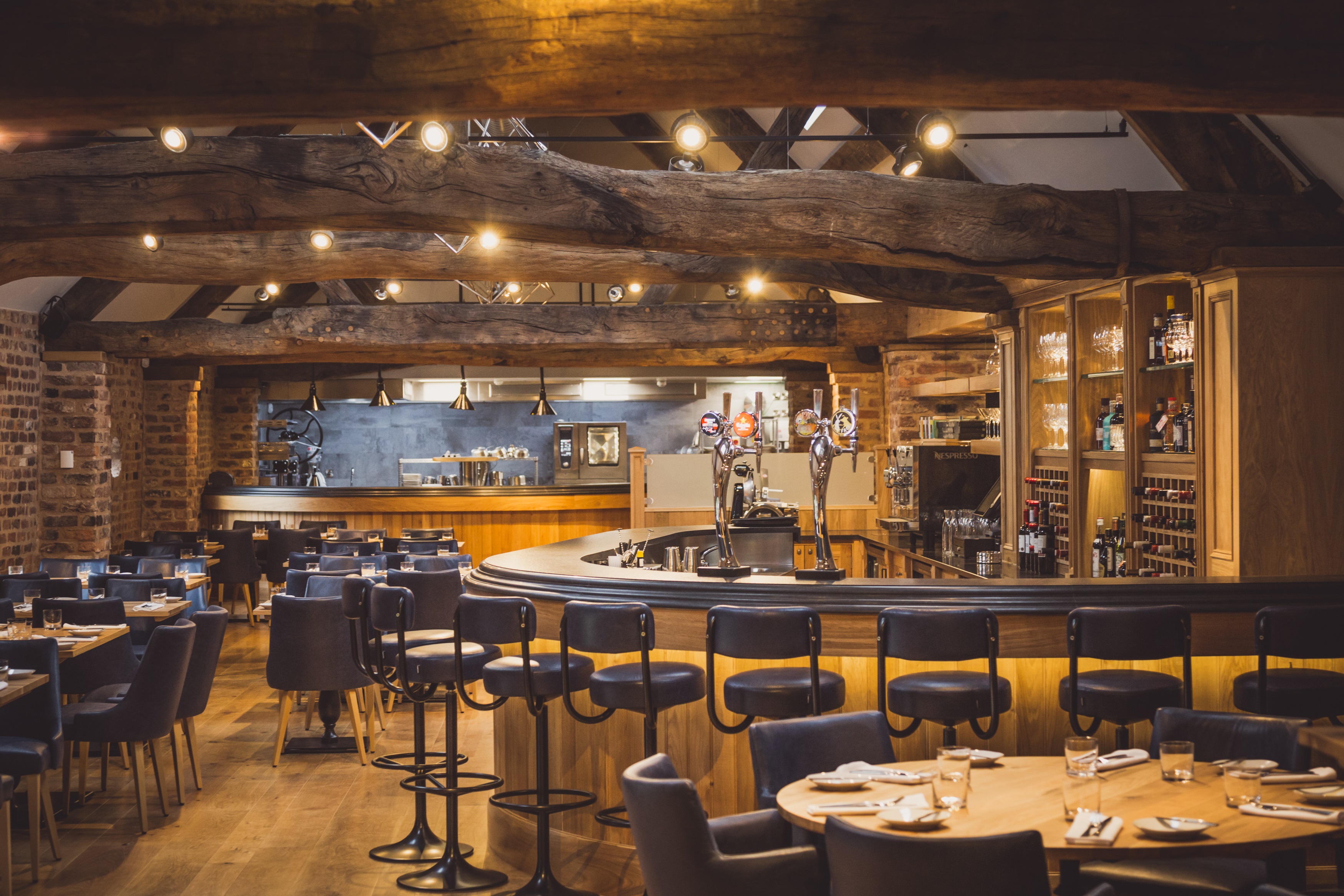 The Barn, being the more casual dining experience, is a 65 cover restaurant with original beams and rustic brickwork, an open kitchen and integral bar. It is in contrast to the contemporary 50-seater sophistication of the main house. Open Wednesday to Sunday throughout, you will probably have greater chance booking into The Barn last minute than the Restaurant, but as always, book as far in advance as you can for a peak dining time. It is still early days from launch and extremely popular.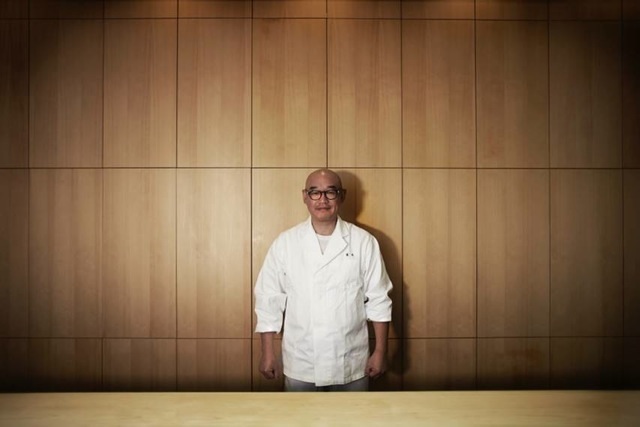 This October 17, The Araki became the first new three Michelin star restaurant to be announced in six years. An exclusive Japanese restaurant, with seating just for 9, this latest recognition ensures a long wait list.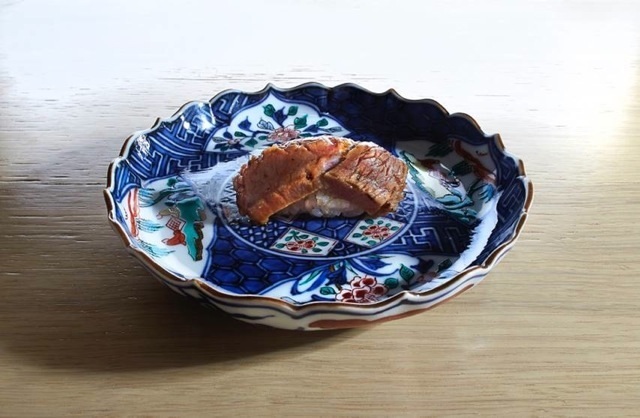 There is one dinner menu priced at £300 per person. However, if the term 'experiential dining' was created for anywhere, it is here. Open Tuesday to Sunday with two seating times: 6.00pm and 8.30pm. The 8.30pm books quickest, but right now bookings are only available for both sittings a month and a half out.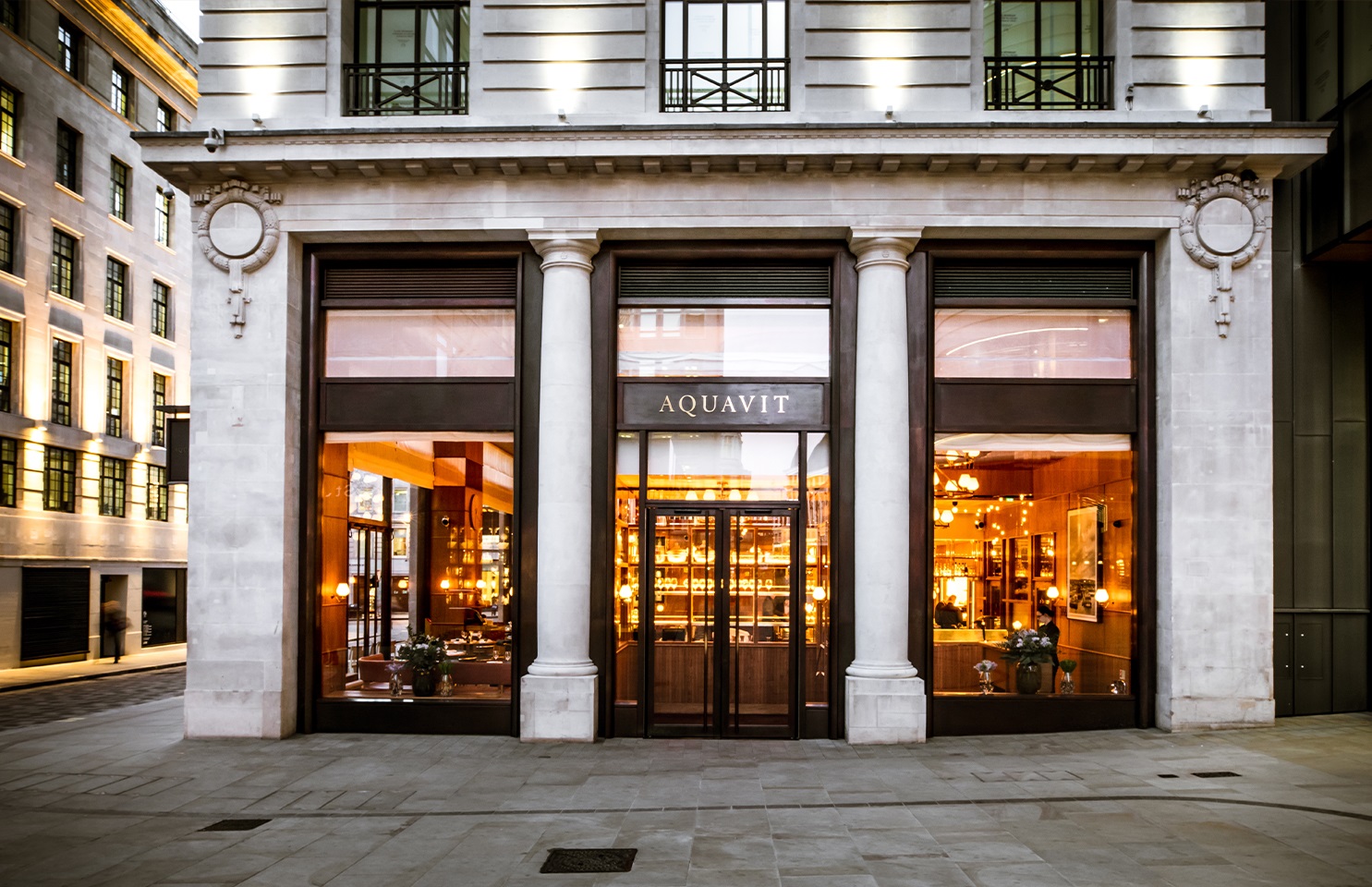 Aquavit received a Michelin star this October, less than a year after opening. A new contemporary all day dining restaurant it showcases the very best of Nordic cuisine and design.
It was inspired by the established two Michelin star Aquavit restaurant in New York City, but London brings a more relaxed and casual dining experience in a sophisticated and elegant environment.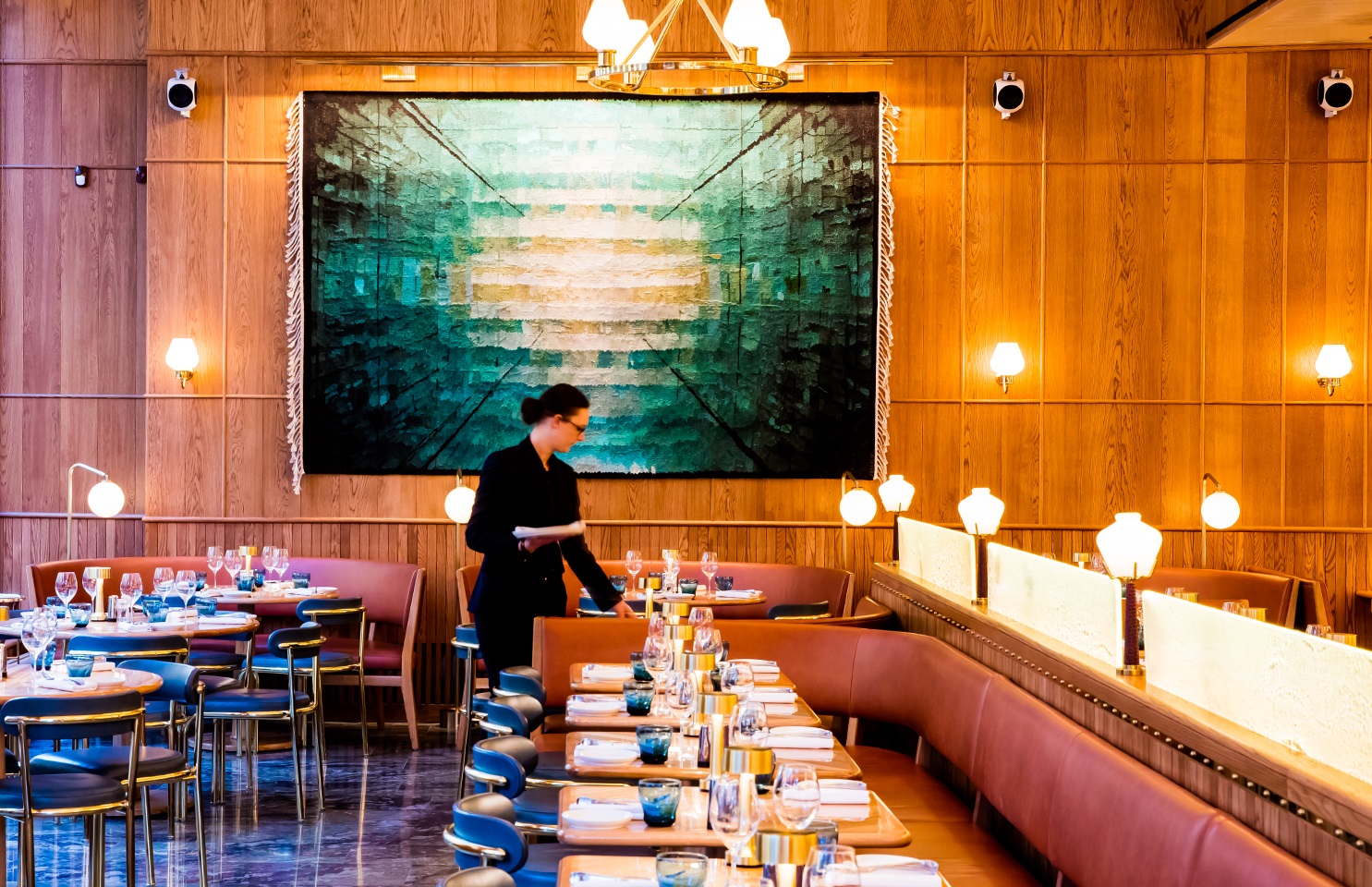 This highly acclaimed design studio of Swedish-born Martin Brudnizki has created the impressive dining space that celebrates Nordic heritage in a contemporary and welcoming space. All located in the prestigious redevelopment of St James's Market – the new hip area to dine in. Because Aquavit is open throughout the day, you can walk in, but we do recommend bookings in peak times.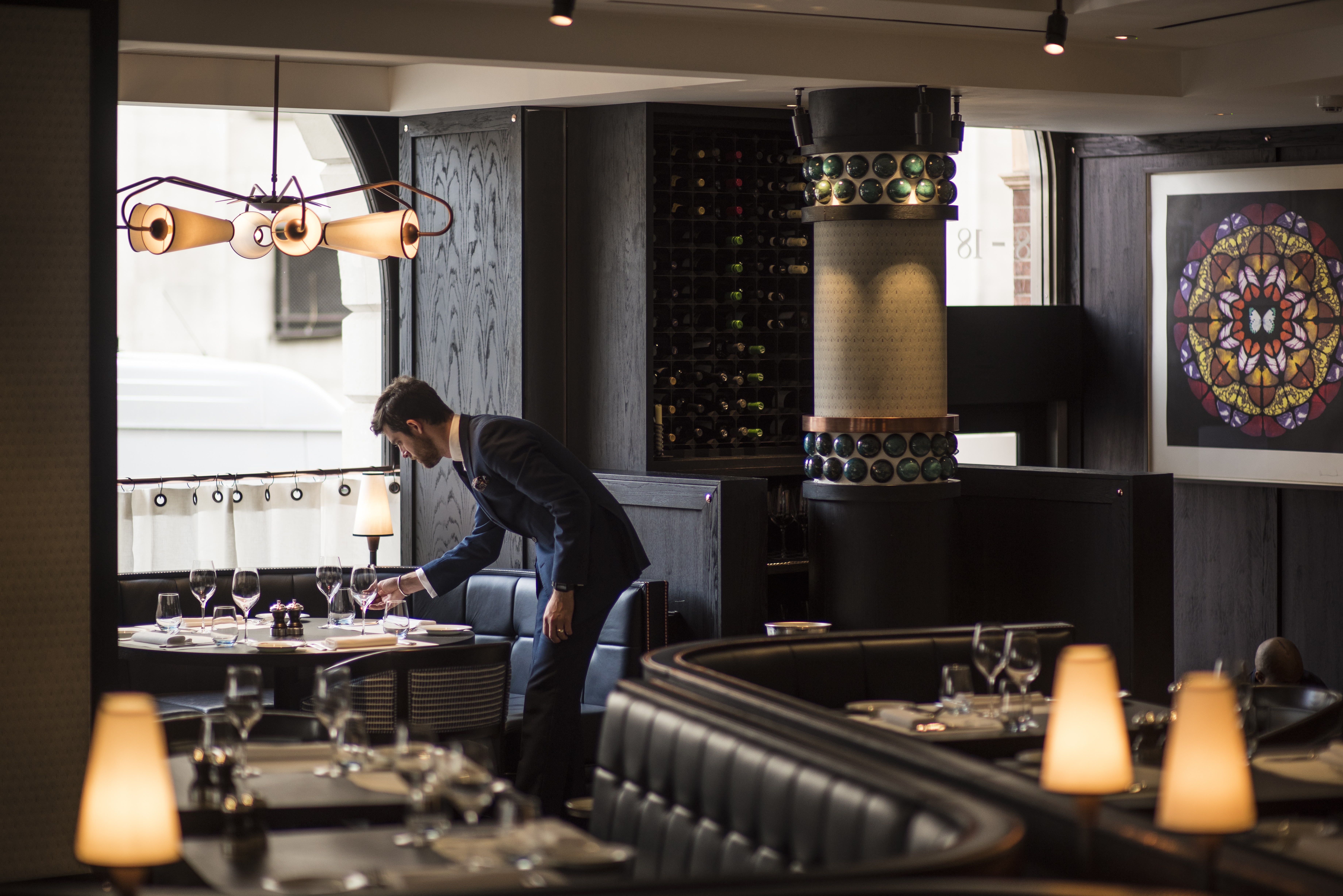 The culmination of years of experience from its founders, two seasoned industry professionals with lots of hard work and passion behind them, Margot brings impeccable service, beautiful interiors and great Italian food to London.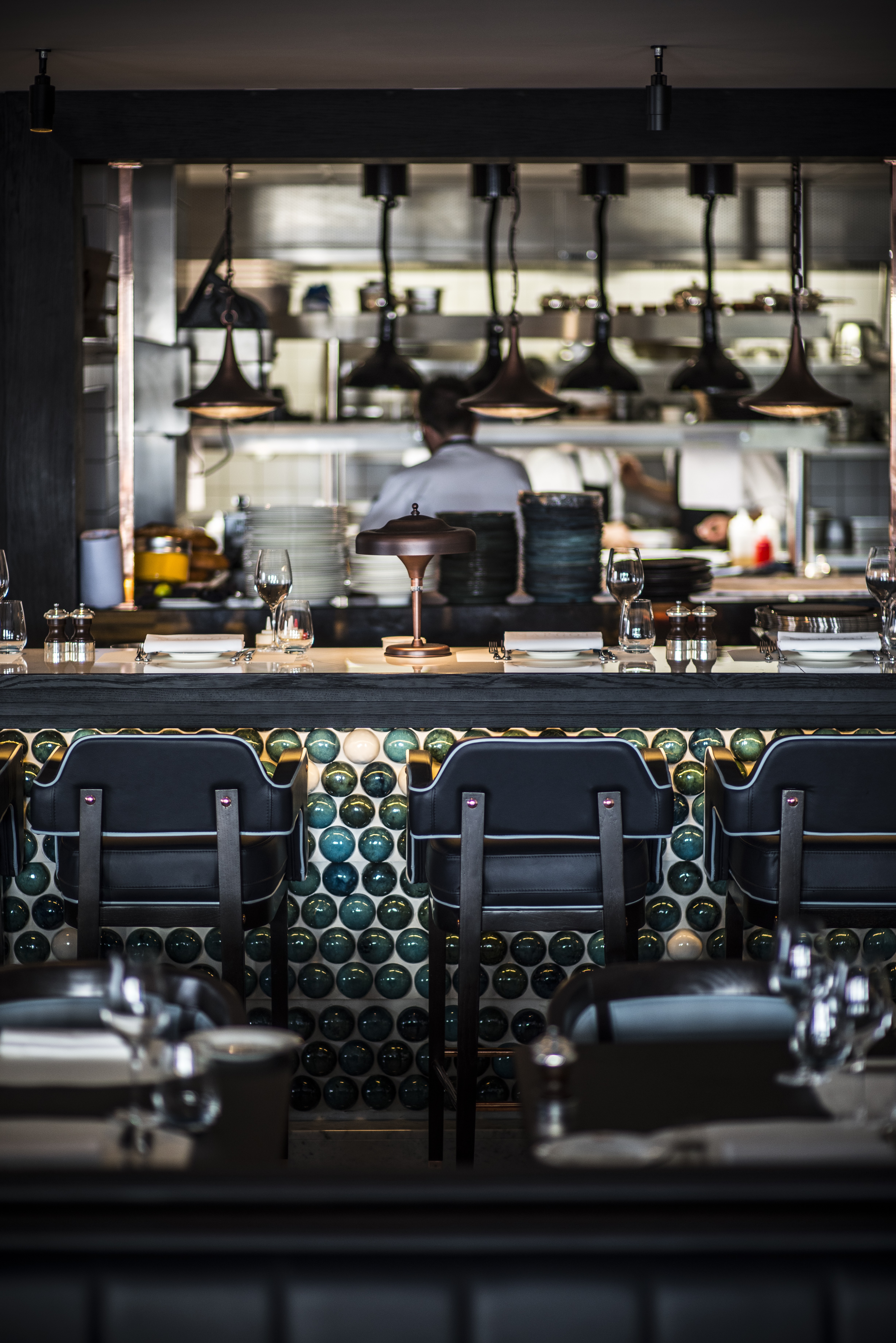 It may be coming up to its first birthday this November but Margot is no less popular. With 104 covers set over two floors, it provides a versatile, comfortable and refined dining location for a relaxed lunch or atmospheric dinner, or to enjoy charcuterie and wine in the early evening, an aperitivo before a meal or late night digestivo. With their signature service style the fundamental element of the restaurant's concept, Margot will make guests feel relaxed and welcome, with a team trained by the restaurateurs on hand to ensure each and every dining experience will be exceptional. Walk-ins possible for this style of restaurant, but for peak dining we always recommend booking.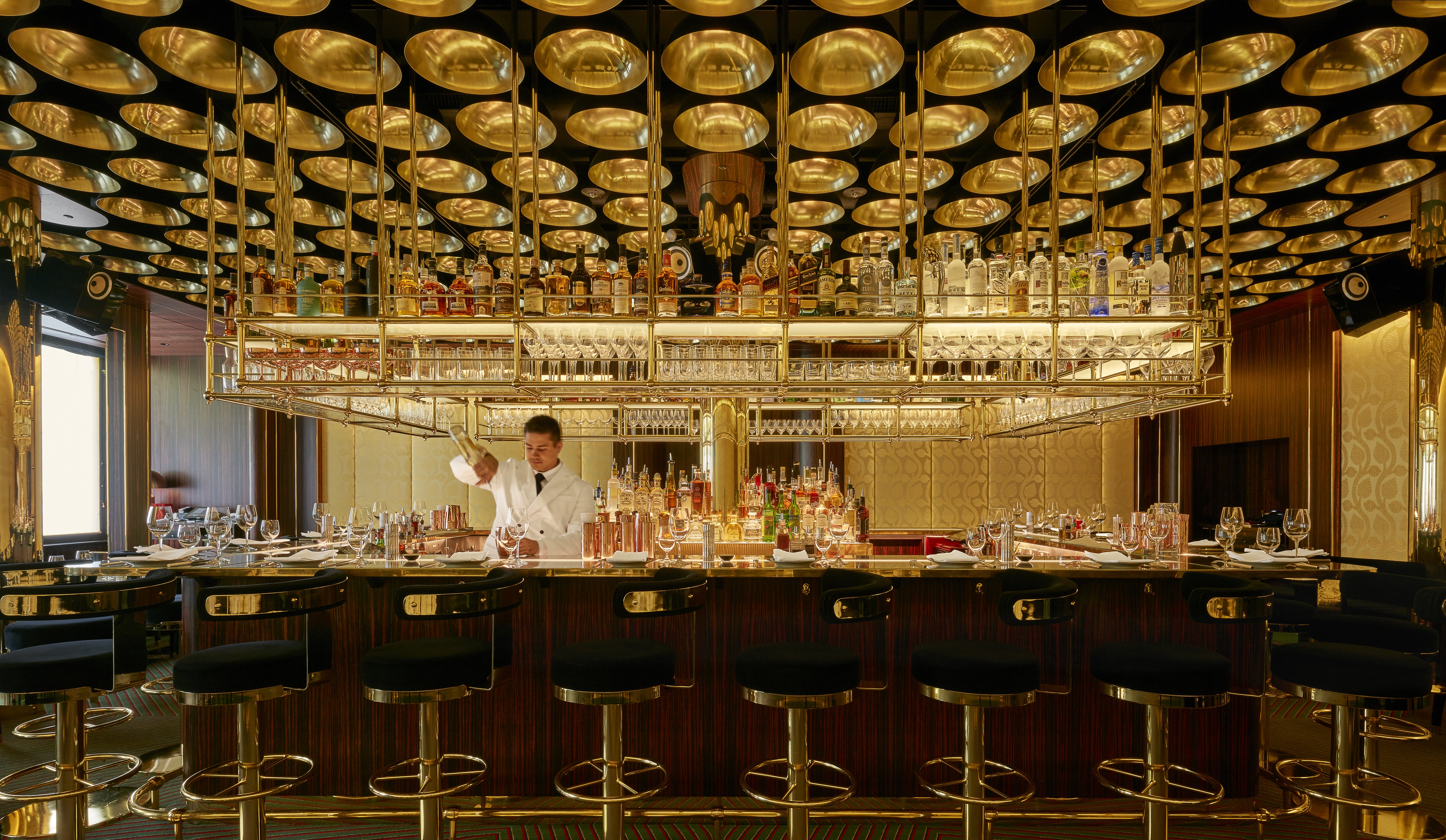 Since its opening in April 17, Isabel has very much become a restaurant hub for a very fashionable crowd. Why? Aside from it oozing rich sophistication, the menu comprises of small carb-free but filling (in the main) dishes in a convivial setting of elegant seating around a main central bar.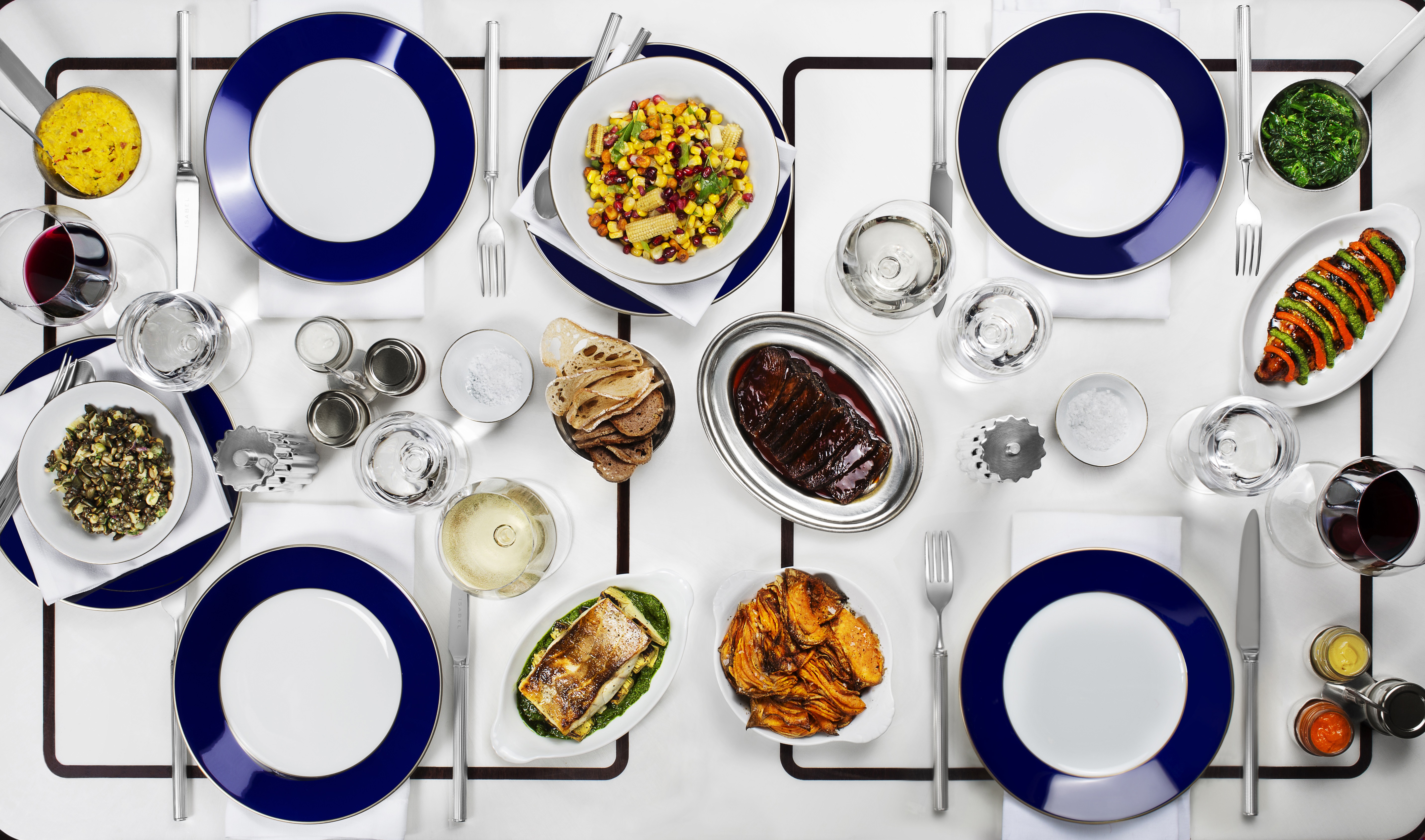 You can enjoy a jolly nice dining experience of favourite dishes – none that individually break the bank – and in the company of the most sartorially elegant.  We tried it and were hard pushed to do more than three dishes each. They don't promote and the website has no images – this is pure dining cognoscenti.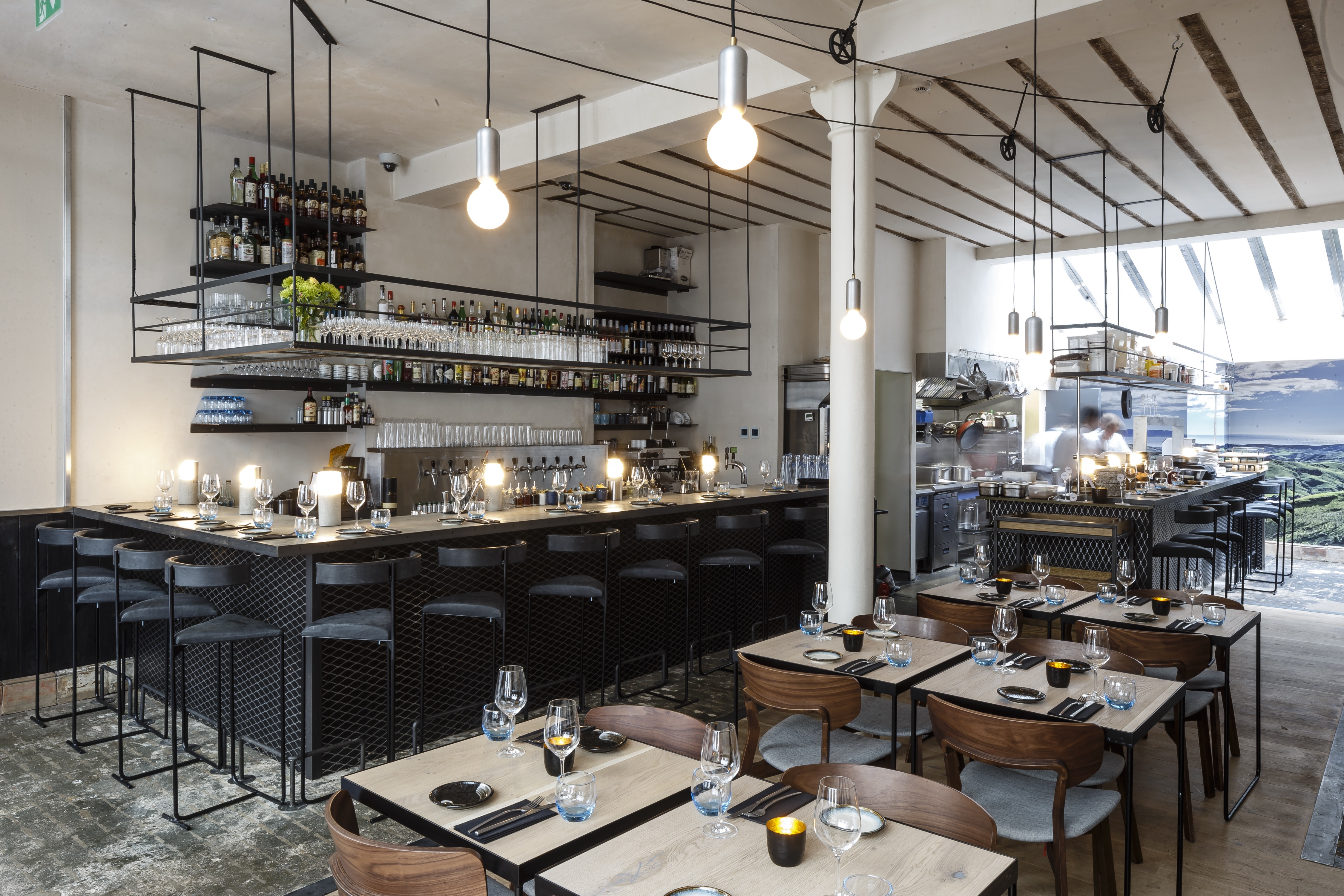 After the popularity of Hackney's Pidgin, owners James Ramsden and Sam Herlihy launched Magpie, a modern all day British restaurant tucked away on Heddon Street, behind Regent Street.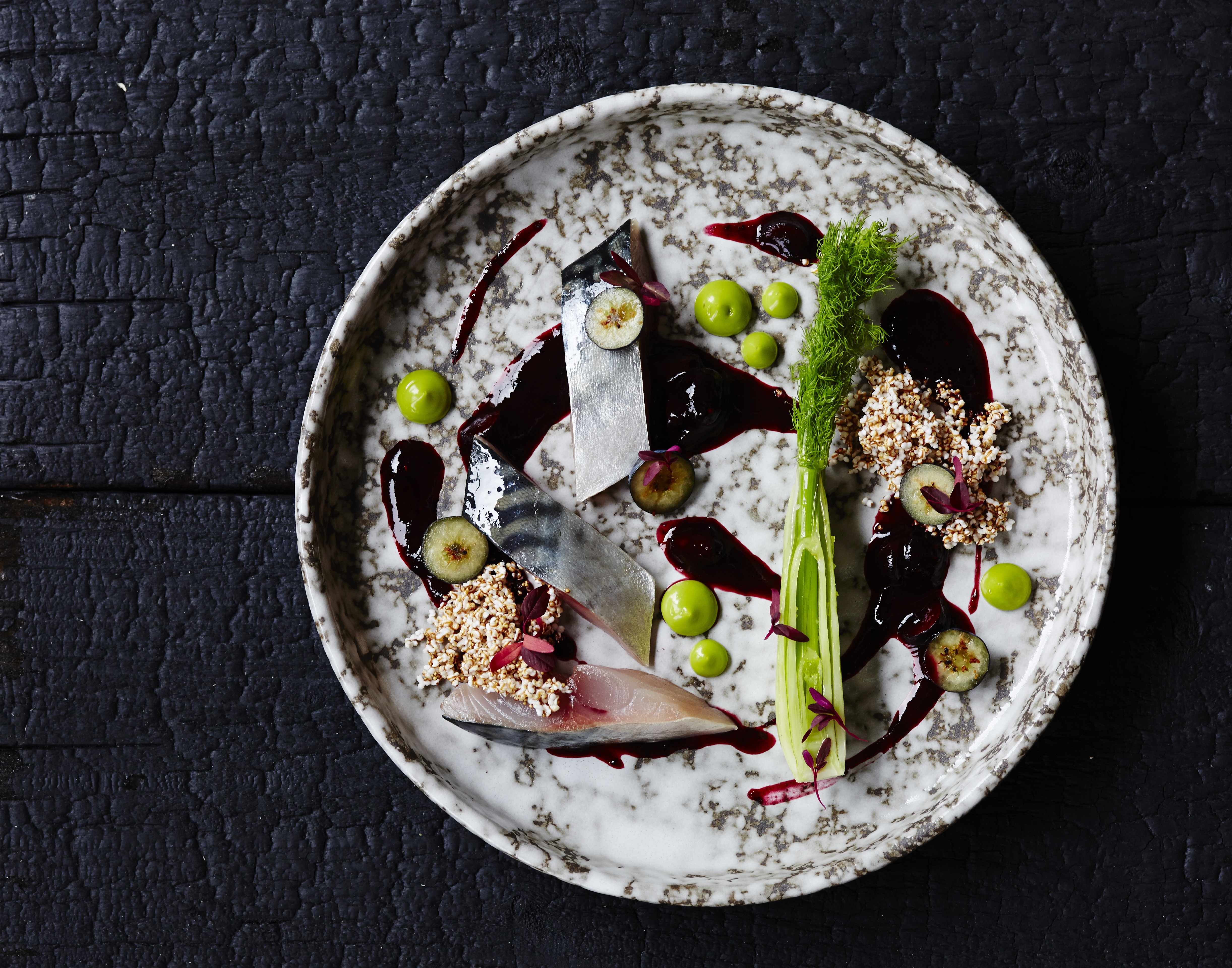 Flexibility and great food is at the heart of this busy atmospheric restaurant. On the menu are sharing-style plates from trolleys and trays, dim-sum style. These change regularly though might include cured sea trout with fromage blanc, charred grapes and Italian togarashi, coq au vin fried chicken, and pig trotter and squid ink arancini.
Larger format dishes can be ordered from the kitchen, as can desserts. Lunch at Magpie operates a more traditional a la carte ordering system. Breakfast at Magpie includes a hoisin cured pork belly on fermented potato bread with serrano chilli butter. There is also a selection of housemade granola, inventive jams and pastries including a coffee and bacon morning bun. Breakfast drinks include a bloody mary with sherry, porter and an oyster garnish and also soy and rice milk composed drinks including matcha-vanilla rice milk-pickled cucumber and beetroot-salted soy-quinoa.
As an all-day diner, again you can walk-in but this is one very popular and in-chic venue that gourmets want to try so bookings are recommended, especially peak times.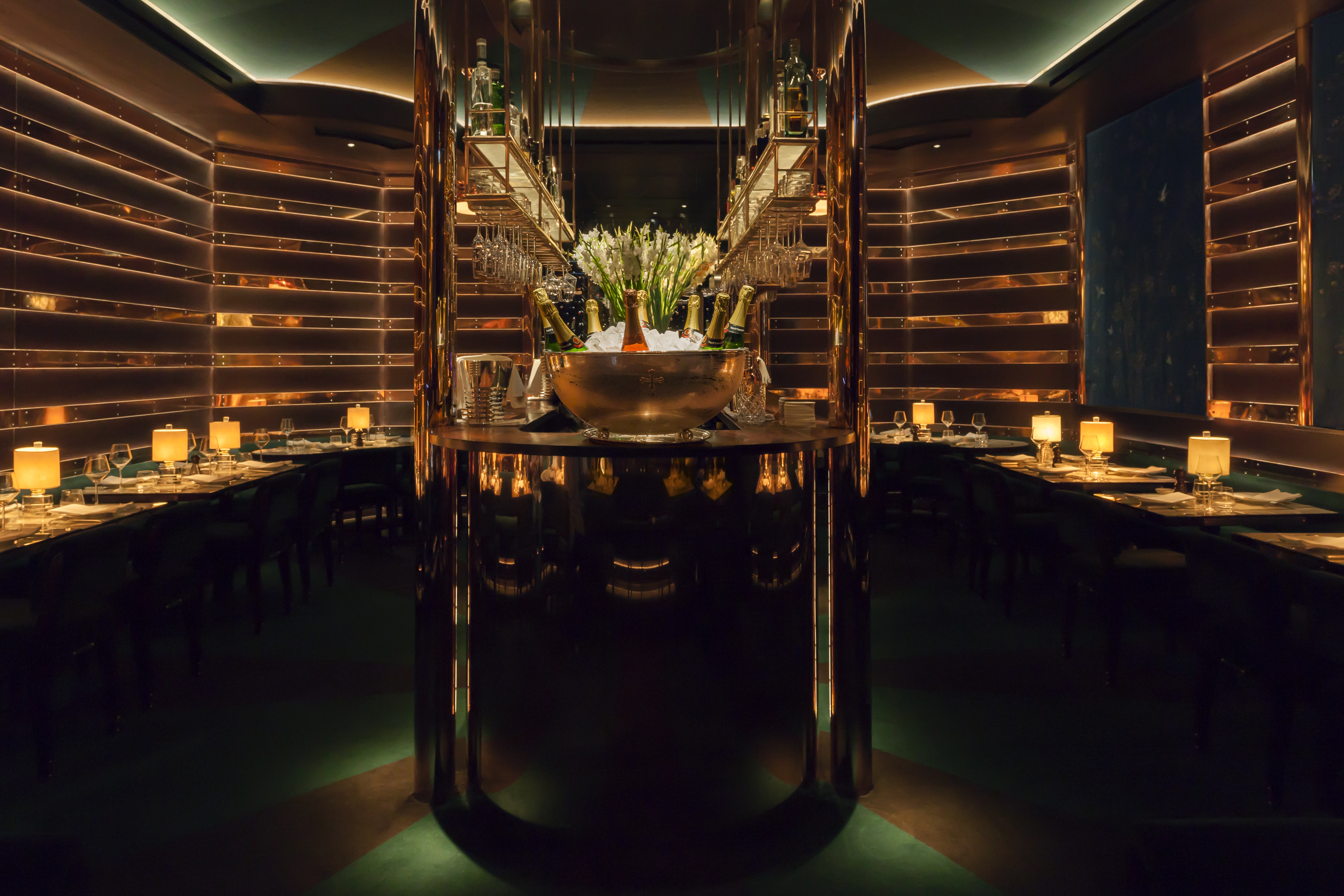 Like it's younger sibling restaurant, Isabel, Casa Cruz exudes super-style. Set over two floors the rooms with a small terrace, this former converted public house creates an intimate atmosphere for up to 70 diners.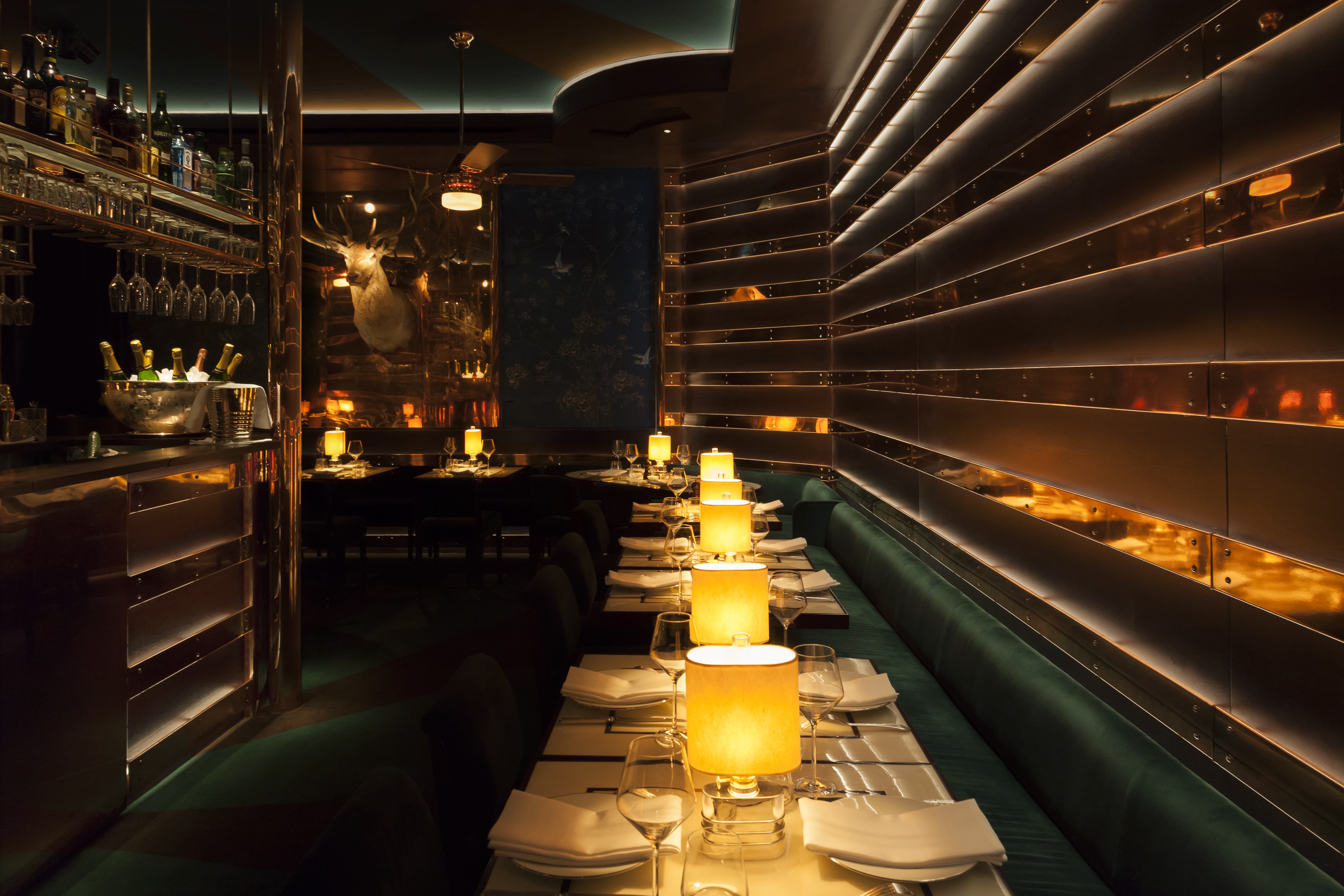 The food is simple but delicious small plates. High design through-out, the restaurant and private dining venue has been pulling a very smart crowd since opening in 2015. Reservations recommended.
FIND OTHER GREAT RESTAURANTS BY DOWNLOADING THE FREE
LUXURY RESTAURANT GUIDE APP HERE