Too Good To Be True? Your Guide To Free Champagne Around England
Want to know where you can drink Champagne for FREE? Check out our fantastic infographic map showing 20 leading Restaurants ready to pour a glass of chilled fizz for you and your guests – complimentary!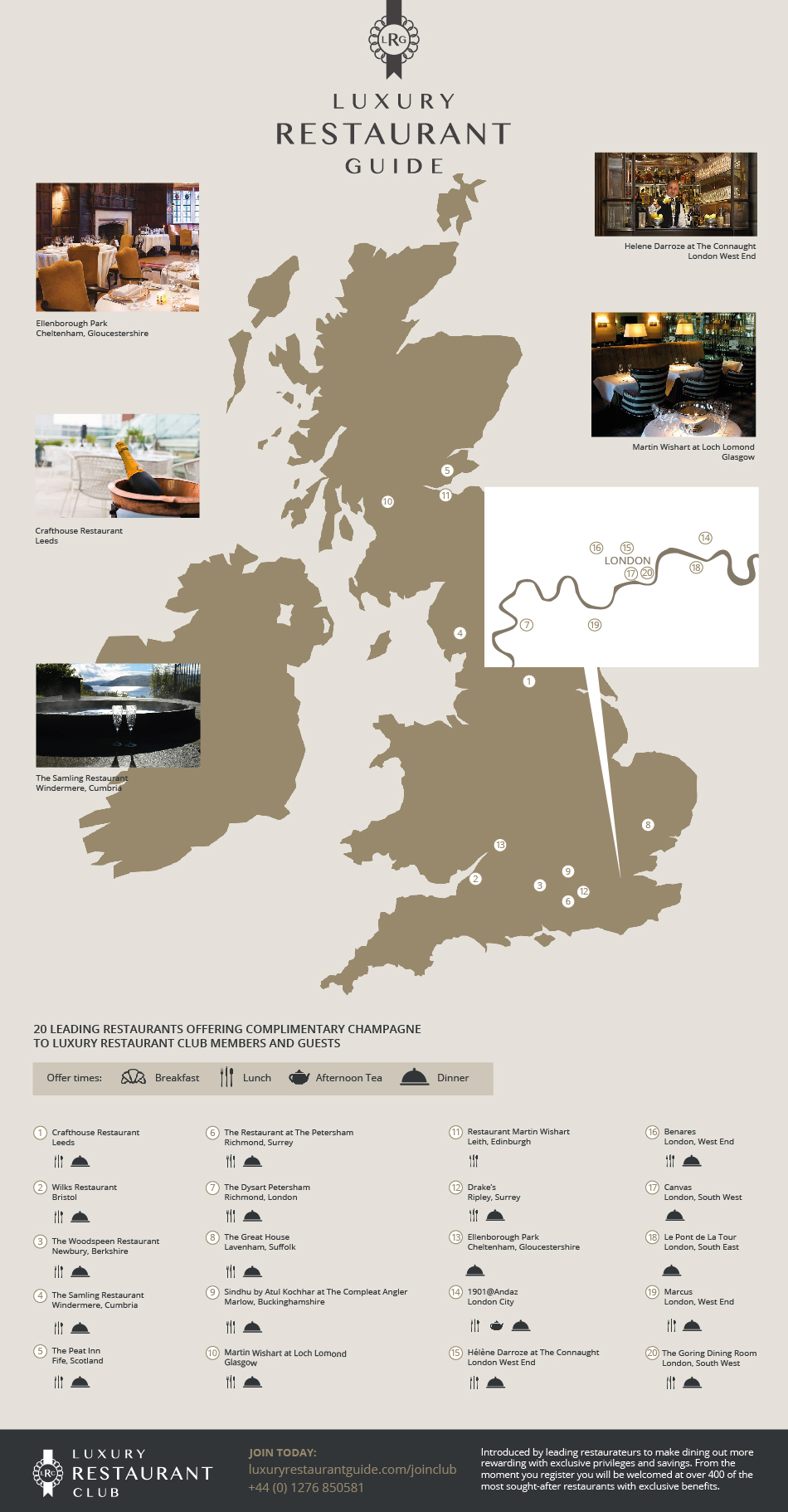 Not a member? Join today for just £95 and start your free Champagne tour! Go to www.luxuryrestaurantguide.com for more details.