Spotlight on The Inverlochy Club
The Luxury Restaurant Guide is delighted to present Scotland's most coveted destination retreats where you can enjoy pleasures and pastimes a plenty. Showcasing an iconic collection of magnificent castles, country houses and boutique hotels in some of the country's most beautiful locations we would like to introduce you to The Inverlochy Club.
Named after Scotland's most renowned luxury hotel, Inverlochy Castle, the club is a collection of six stunning properties. Five of the hotels are also host to the iconic mastery of legendary French Chef Albert Roux as he oversee's his Chez Roux Restaurants. Luxury Restaurant Club members receive dining benefits in all six properties.
For a limited time only, Inverlochy Club Memberships will be available and provide a complimentary overnight stay at the property of your choice on joining as outlined below.
Inverlochy Castle Hotel, Fort William, Scotland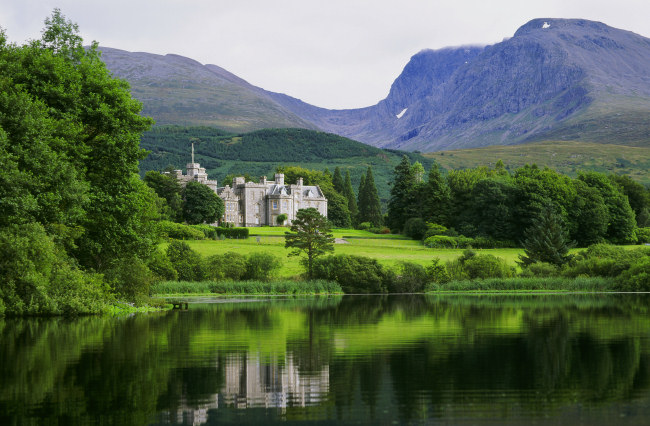 Located amidst the scenic foothills of Ben Nevis overlooking its own loch, the castle was a private residence until 1963. Queen Victoria herself visited in 1873 and commented in her diaries 'I never saw a lovelier or more romantic spot'. The castle today offers luxury accommodation with 17 bedrooms, individually designed and all with private bathrooms. The castle's grand hall is the perfect place to enjoy tea by the open log fire and the drawing room is ideal for a pre-dinner cocktail. Enjoy superb dining in one of the 3 opulent dining rooms. There is plenty to do from scenic walks around the stunning grounds to clay pigeon shooting and fishing on the loch. Restaurant details here.
Greywalls & Chez Roux, Gullane, East Lothian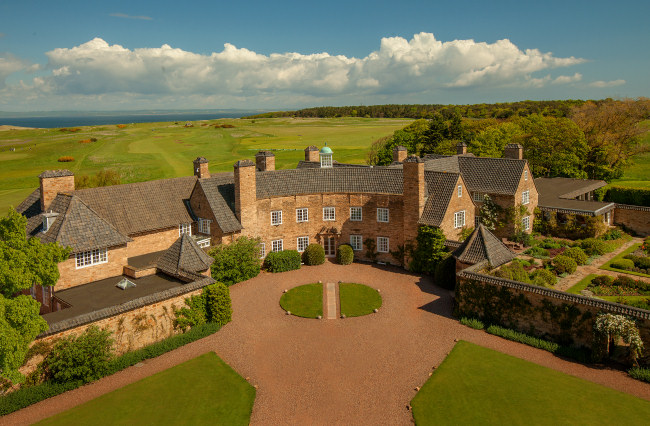 A golfers' paradise, Greywalls adjoins the world-renowned Muirfield championship golf course with breathtaking views to the Firth of Forth. Designed by the Edwardian architect Edwin Lutyens and built in 1901, Greywalls is an architectural gem as well as a sportsperson's retreat. With 23 bedrooms, the hotel is ideal for weddings, golfing holidays, corporate entertainment and family gatherings. The tranquil gardens with their many secluded seating areas are the perfect place to take a stroll and the exclusive Chez Roux restaurant, headed up by the famous Albert Roux, is open to non-residents and serves classical French cuisine. Restaurant details here.
Rockpool Reserve Hotel and Chez Roux, Inverness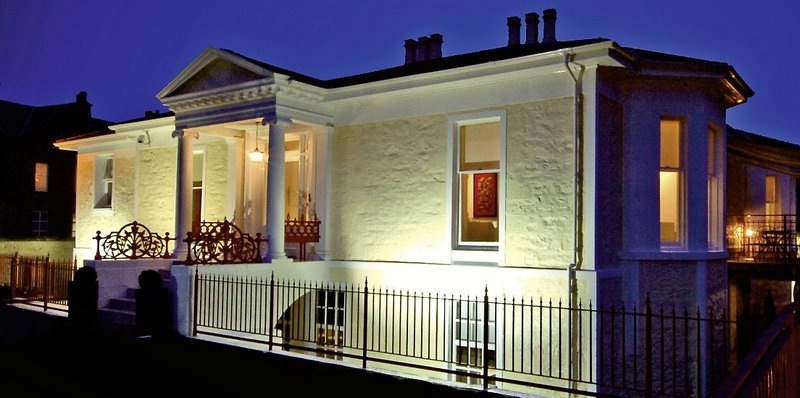 Rocpool Reserve Hotel and Chez Roux Restaurant is located near the heart of Inverness, just a few minutes walk from the high street and Inverness Castle. The boutique hotel (Inverness' only 5 star establishment), has 11 rooms with 4 different types to choose from: hip, chic, decadent or extra decadent, all equipped with the latest technology. Dine at the hotel's Chez Roux restaurant, run by Albert Roux, which offers Scottish cuisine with a French twist. The split level 'R Bar' has established itself as one of the city's most sophisticated and chic cocktail bars. From the hotel you are ideally based to explore the magnificence of the Scottish Highlands. Restaurant details here.
Cromlix & Chez Roux, Kinbuck, Near Dunblane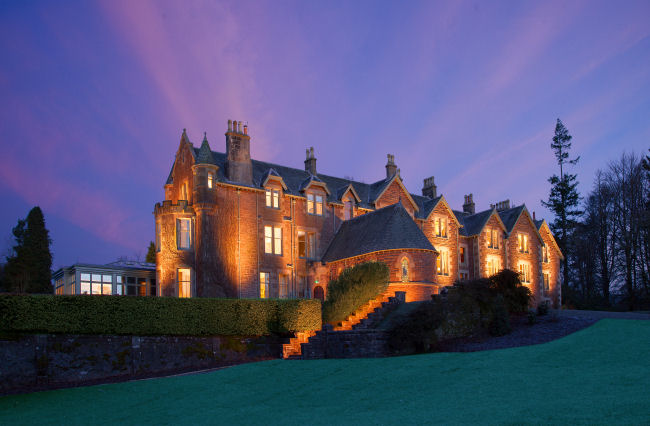 Situated in beautiful countryside, less than five miles from Dunblane, Cromlix is set in 50 acres of secluded woodlands and garden, with an attractive trout loch. The hotel has 10 bedrooms, 5 suites and one-bedroom gate lodge each with their own individual design and character. The hotel also has a reception hall, two drawing rooms, conservatory, dining room, snooker and meeting rooms and its own chapel.
Owned by Scottish tennis superstar Andy Murray, Cromlix is managed by Inverlochy Castle International and, following extensive refurbishment, the Perthshire hotel is now open. Chez Roux Restaurant is housed in a glass walled conservatory overlooking the grounds. Restaurant details here.
Inverlodge & Chez Roux, Lochinver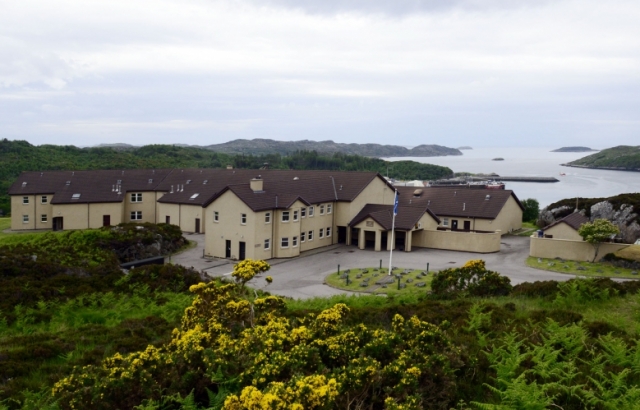 Inver Lodge Hotel is located on a hillside overlooking the quiet fishing village of Lochinver on the rugged coastline of Sutherland in the North West Highlands. It boasts an unrivalled setting and views of unspoilt wilderness and natural beauty. For nature lovers, it is the ideal place from which to explore the many wonders of this natural environment: Atlantic seals in the harbour, golden eagles over the mountains, red deer on the moorland and salmon and brown trout in the rivers and lochs. There are 21 rooms, all with spectacular views and each named after a nearby mountain or loch. Explore also the clear white sandy beaches at Achmelvich, Clachtoll and Clashnessie and the ruins of Ardvreck Castle. Albert Roux's Chez Roux makes excellent use of the abundance of produce from the sea close by. Restaurant details here.
Roxburghe Hotel & Chez Roux, Kelso, Scottish Borders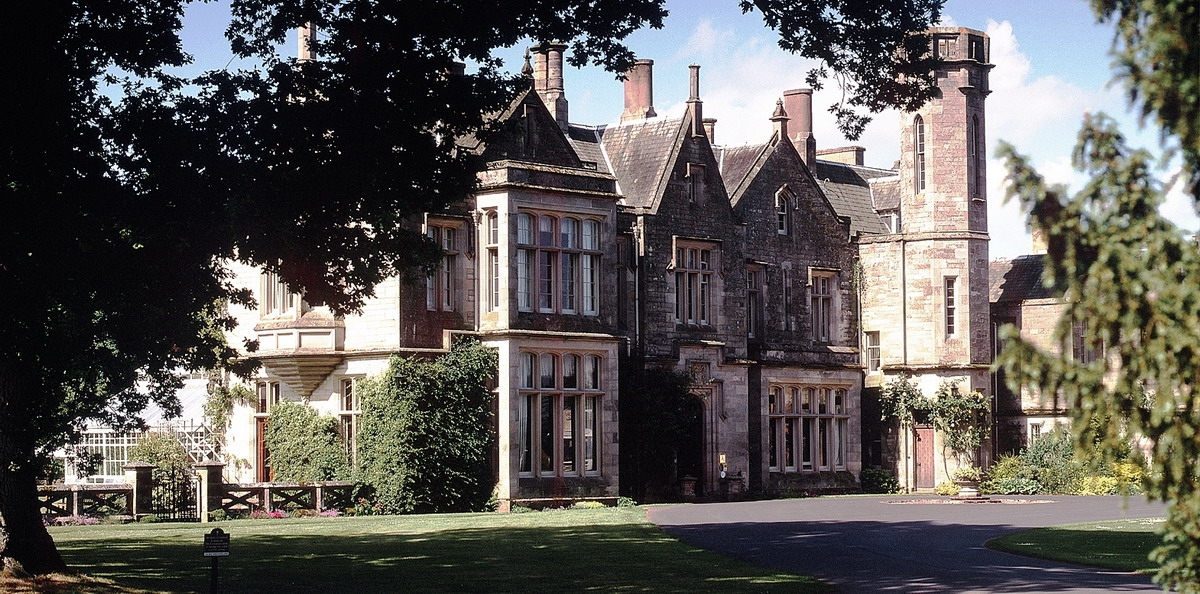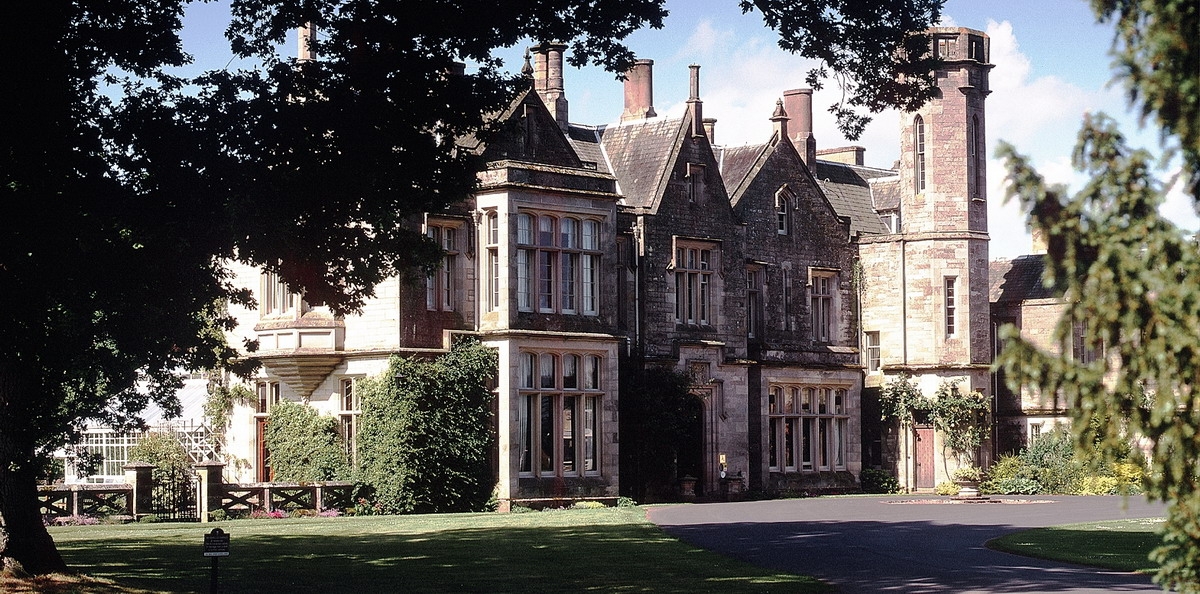 This unique hotel with 22 bedrooms, a championship golf course and the full range of sporting pursuits on the Roxburghe Estates, offers a getaway destination little more than an hour's drive from both Edinburgh and Newcastle.
The bedrooms, many of which feature four poster beds and some with log fires, represent an aristocratic retreat coupled with award winning dining, roaring fires and the best in luxury and service. A labour of love by the Duke of Roxburghe, it is the personal touches that make the Roxburghe so special. From the furnishings, books and paintings from the Duke's own home, to his selection of fine wines and his influence on the accommodation and impeccable standards of service, the hotel is a true home from home with character and individuality throughout. French classical cuisine is provide in Chez Roux. Restaurant details here.
The Inverlochy Club – Membership Benefits
Enjoy a Complimentary Night Stay
Members receive a complimentary stay in a beautiful room on joining in the hotel of their choice. Valid from Sunday to Thursday during seasons as below.
Stays valid during October to March at: Greywalls, Rocpool Reserve, Inverlochy Castle & Cromlix Hotel (Note: Inverlochy Castle & Cromlix Hotel require a minimum 2nd night stay with members rates applicable for second night.) Stays valid during April to October at: Inver Lodge
Members receive a 15% reduction from the best available room rate.
Dining with Chez Roux and Inverlochy Castle
15% reduction off total bill when dining for breakfast, lunch, afternoon tea and dinner at all properties, excluding Friday and Saturday dinner periods.

15% reduction on food and beverages in Lounge areas for Bar Bites and Afternoon Tea.
Complimentary bottle of Champagne by Albert Roux as a thank you for your loyal custom following every fifth dining visit (lunch or dinner).
Events, Banquets and Hospitality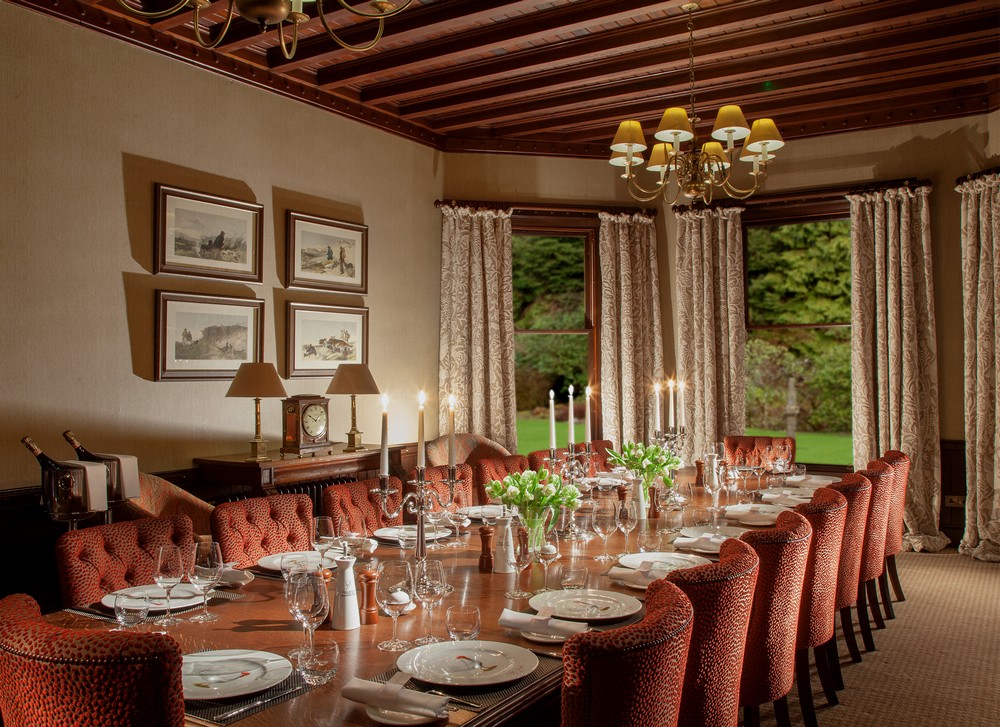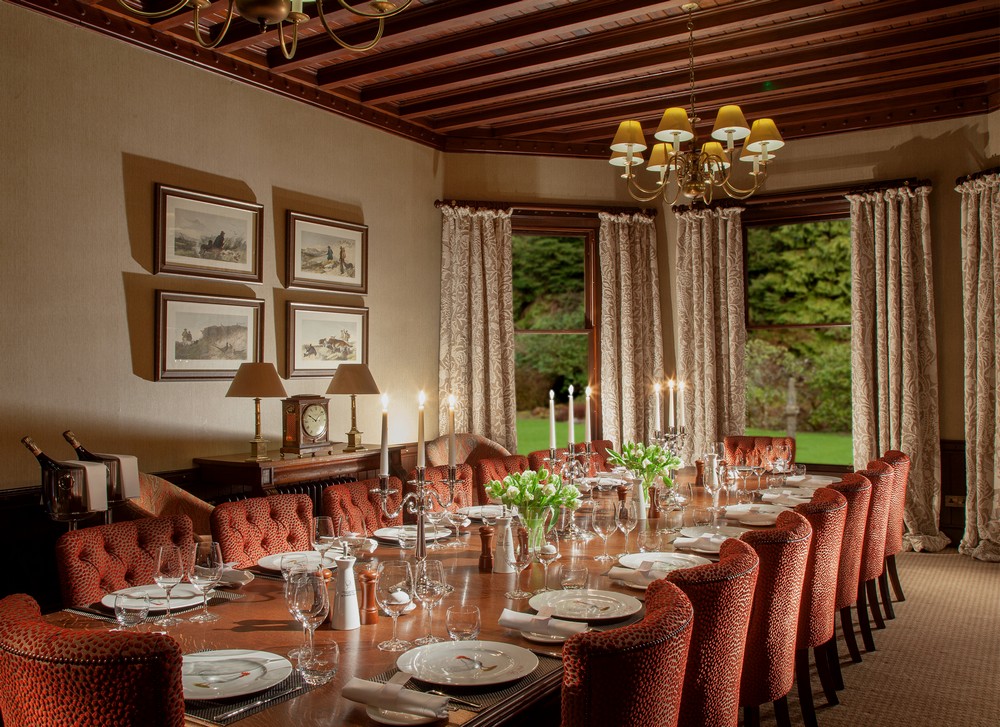 Priority invitations to a selection of seasonal events, gourmet tastings and promotions
A complimentary meeting room for eight or more delegates
A complimentary private dining room when booking a minimum party size of six or more guests
Fine Dining Association throughout the UK
Complimentary enrolment into The Luxury Restaurant Club providing exclusive privileges in over 400 luxury restaurants around the UK (usual price £95).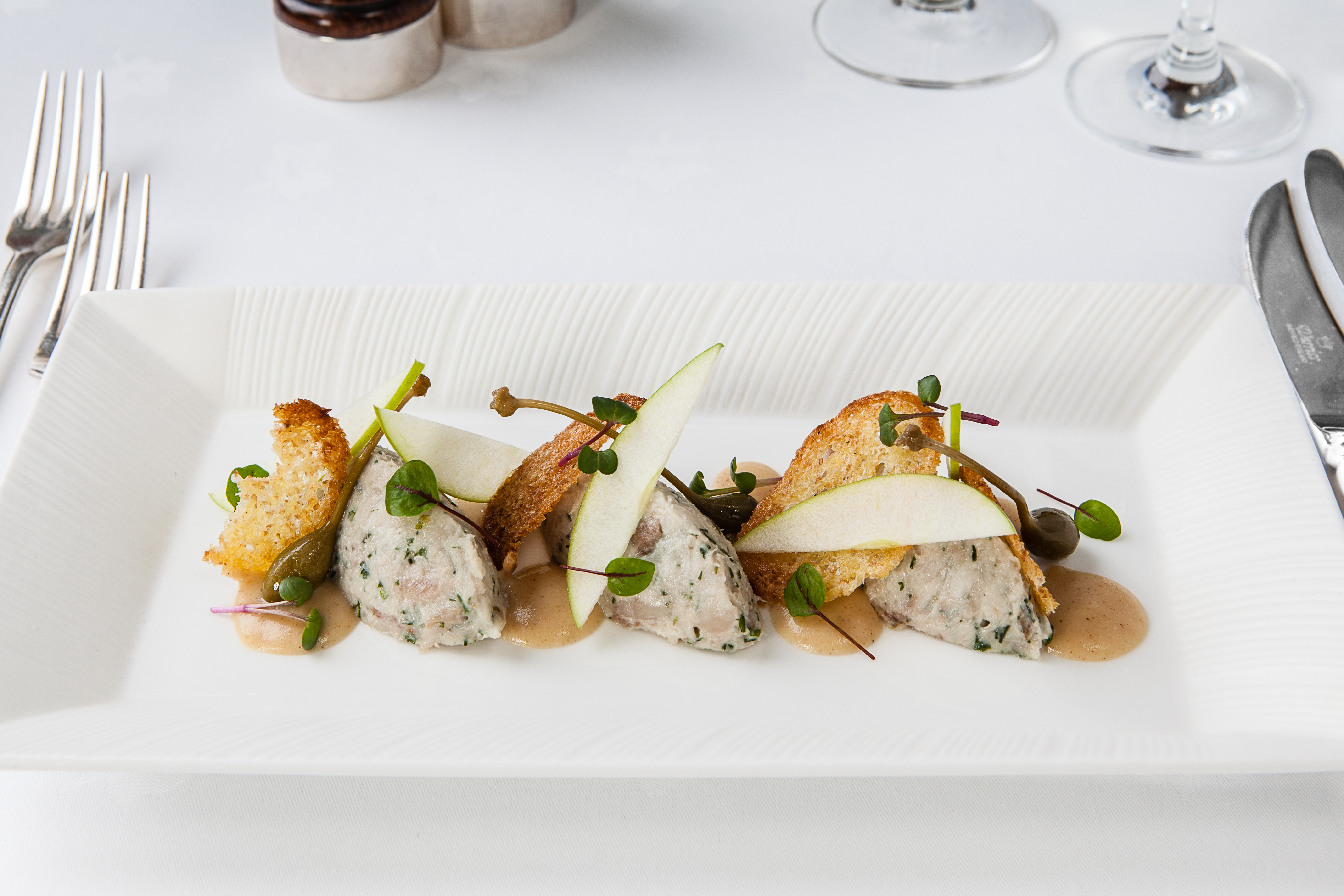 Inverlochy Club Joining Fee
Annual single membership: £175 inc. VAT
Additional partner card: £25 inc. VAT
For a limited period only we invite you to click here to join now.
To upgrade from an existing Luxury Restaurant Club membership (pro rata) please call 01276 850581
For more details about the properties above and the Luxury Restaurant Club please go to www.luxuryrestaurantguide.com .